Halloween is around the corner, so it is time to consider what nails to do for the Halloween party. We`ve found several hundreds of different Halloween nail designs for the 31st of October 2019. Check out the spookiest out of them (we have easy and quick 5-minute designs too)!
Advertisement-Continue Reading Below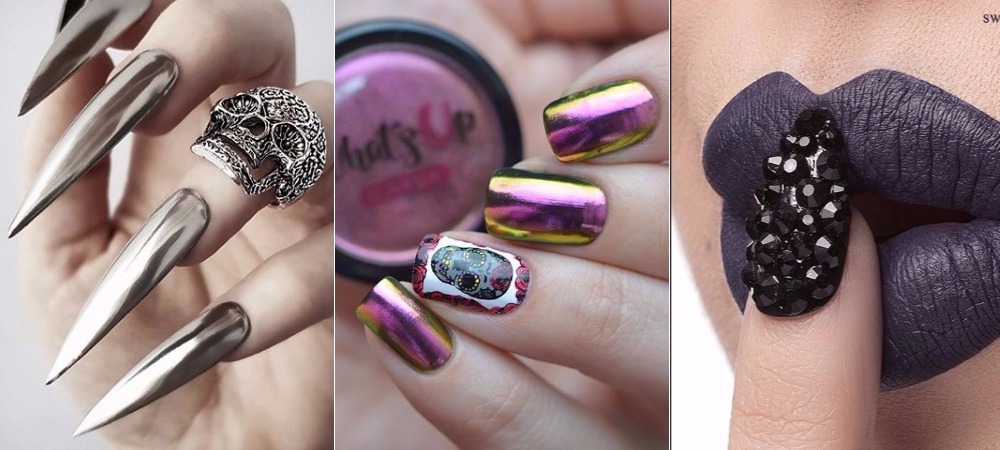 In this article you`ll find:
spider and spider web nails;
"broken nail" designs;
witch and broom nail designs;
pumpkin nail arts;
zombie nail arts;
vampire nails for Halloween;
hairy nails;
eyes on nails;
UFO manicure;
goth Halloween manicures;
skulls and bones nail designs;
Pennywise nails;
Corpse bride`s nails
… and a lot of other ides. Check the slider below and then continue scrolling the rest of the photos:
Your look will be incomplete without a Halloween-appropriate nail design. You know sometimes you may meet during the Halloween party a vampire lady with cute flowers on her nails or Maleficent with the nail design "good vibes only". Try to make your mani before celebrations. And it will complement your look, not spoil it. Let`s read our guide on the scariest HALLOWEEN NAIL DESIGNS!
Just in case, here is a right nail design for Maleficent: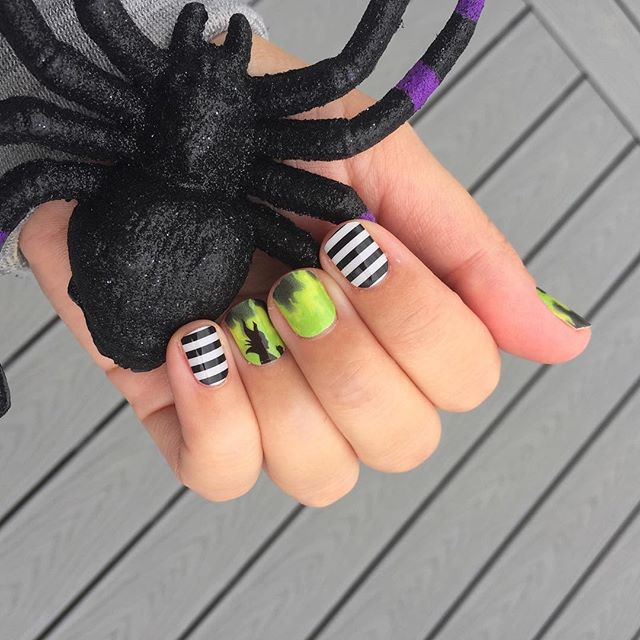 Now let`s decide on the nail shape for Halloween. Of course, shart stiletto manicure will be the best choice. Or ask your nail technician to create something non-banal, as bat`s wings, butterfly nail shape, blood drop tips.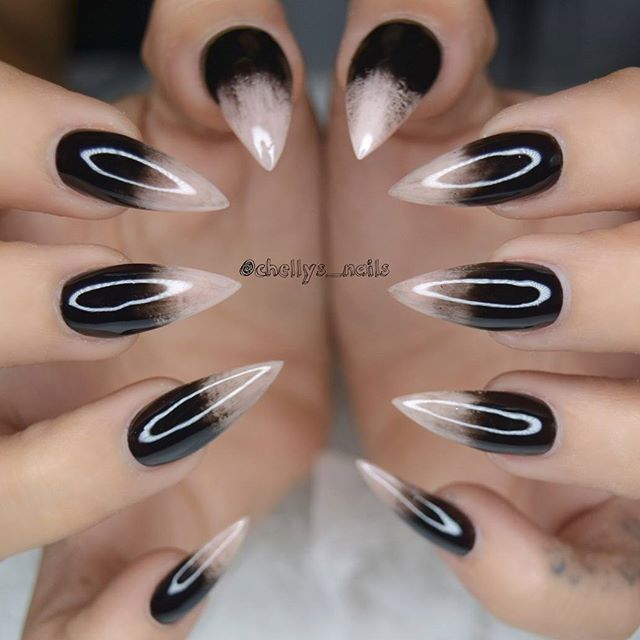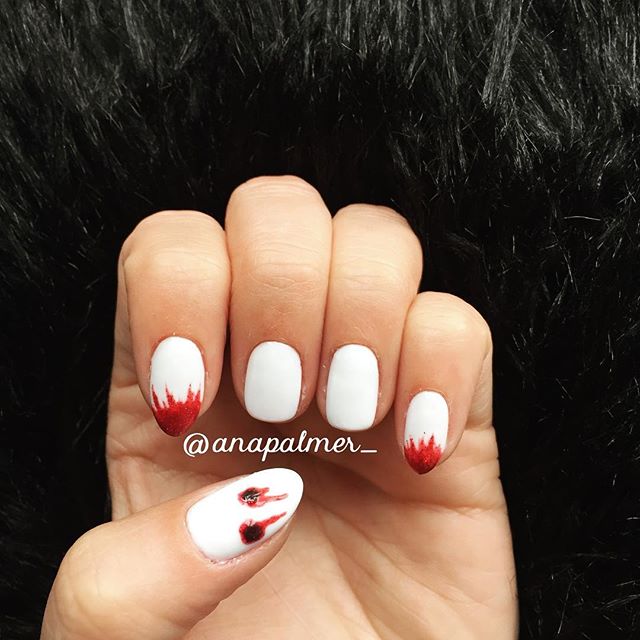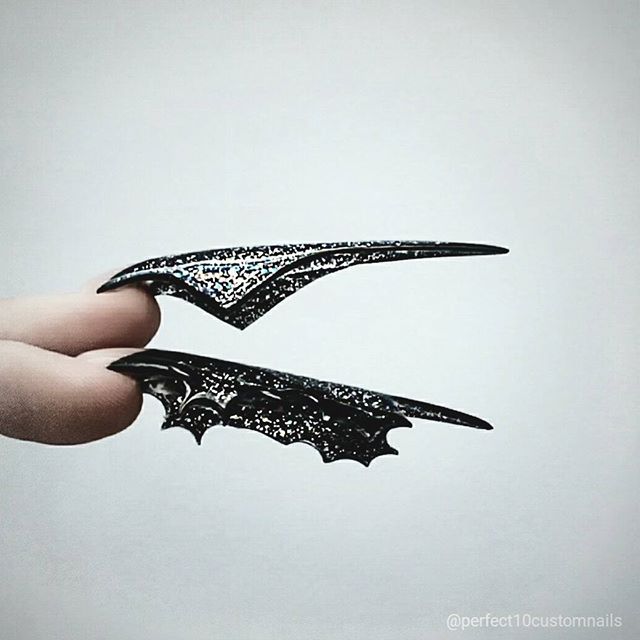 What colors are considered as the most appropriate for Halloween nail designs? Of course, these are all red shades, pumpkin orange tone, green colors, black, white and gray.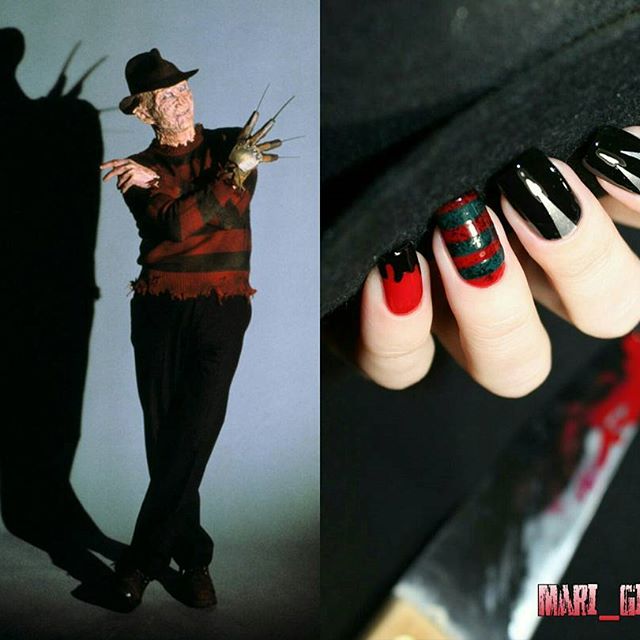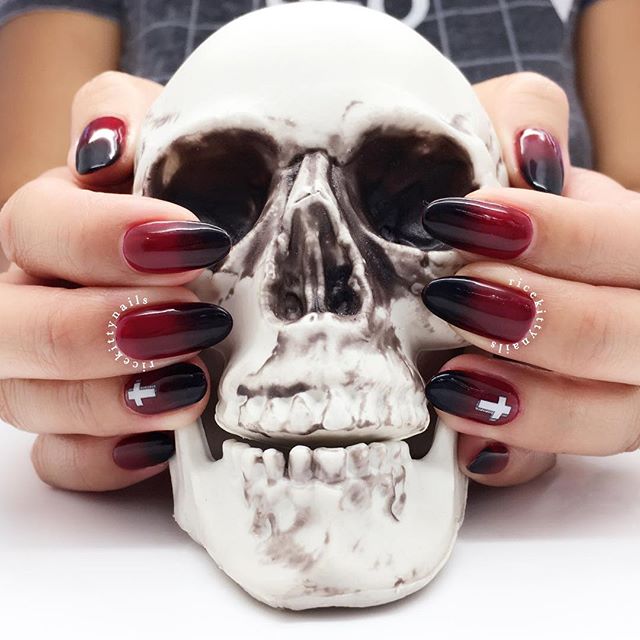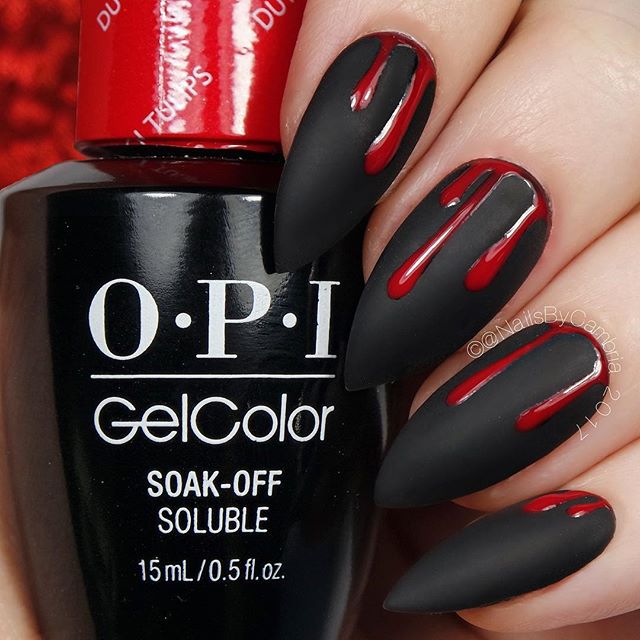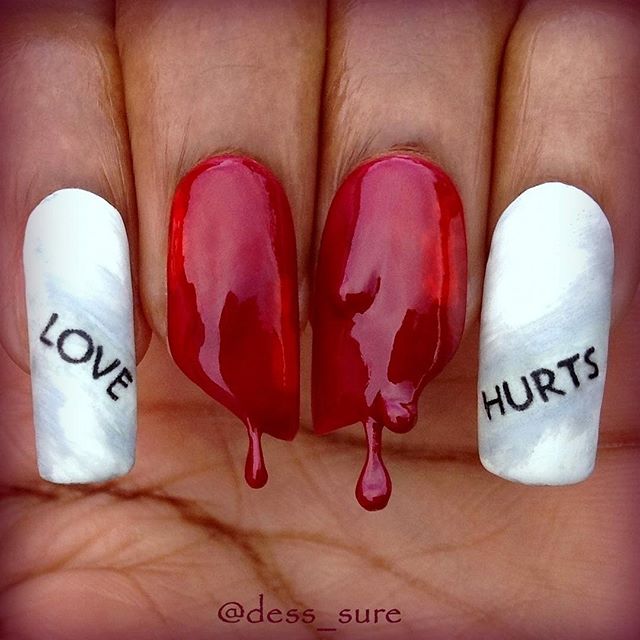 However, all shades will be OK for Halloween. It just depends on your costume. Need something zombie-themed? Then choose green and purple nail designs. Want to be a vampiress? Do your nails in reds, black color, gray tones. Need something creative for the witch Halloween costume? Then use brown nail polishes, orange, violet. No limits, really.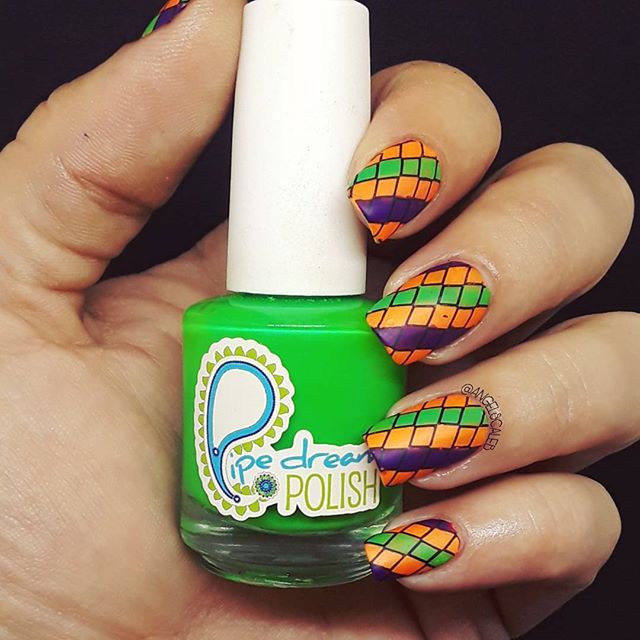 Simplest Halloween nails designs for 2019. Gray, orange, purple nails for the 31st of October.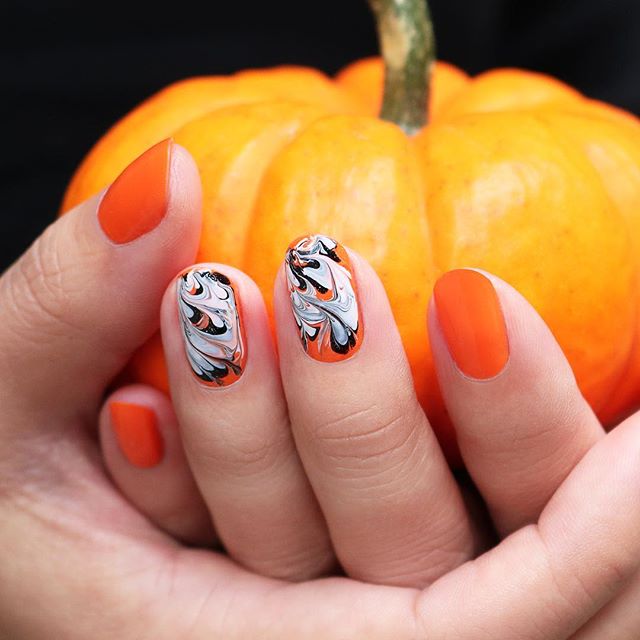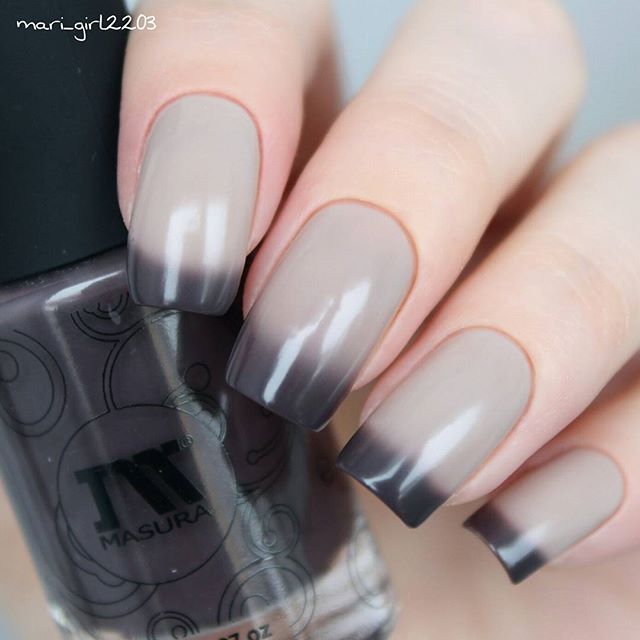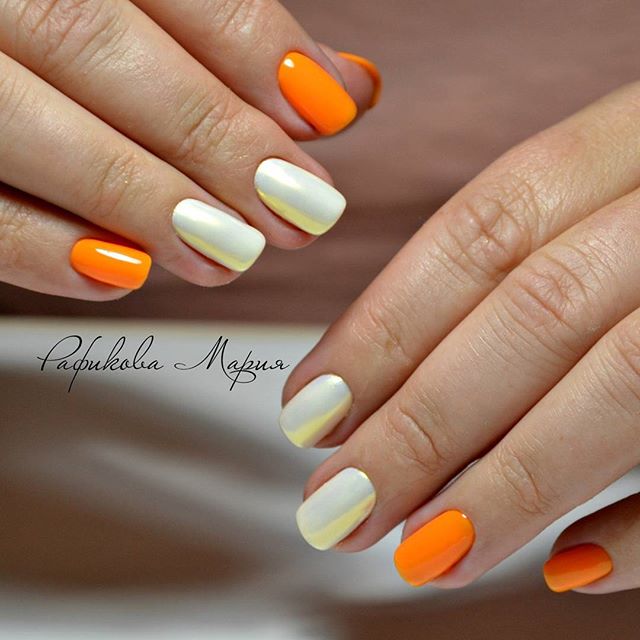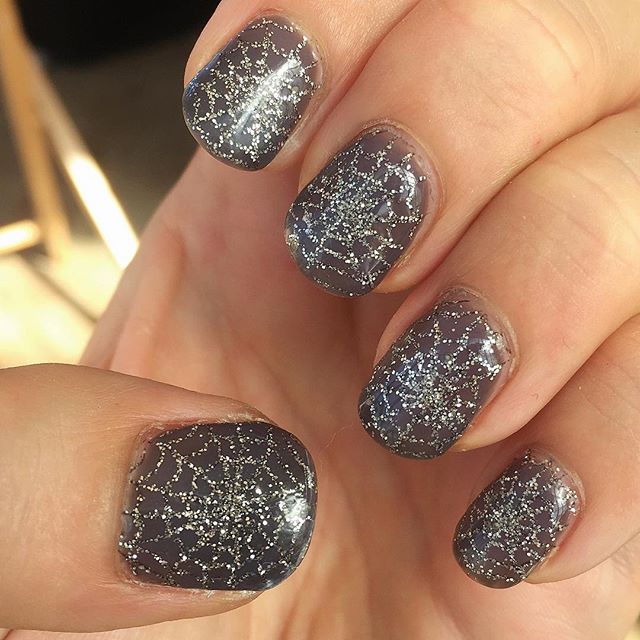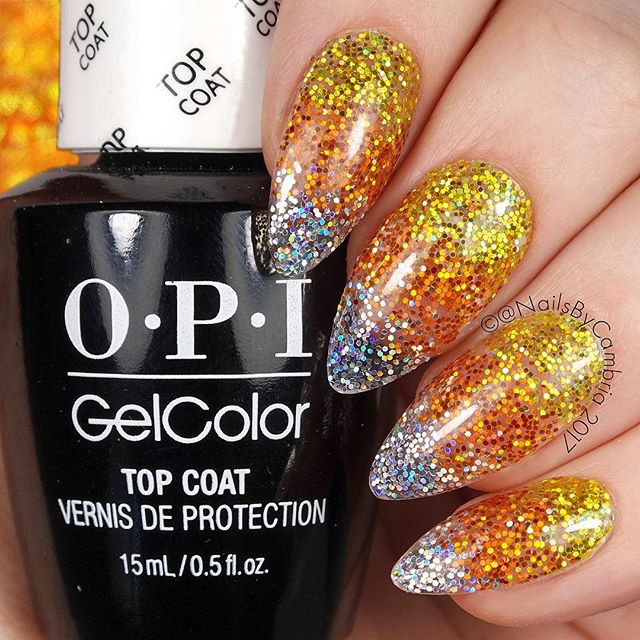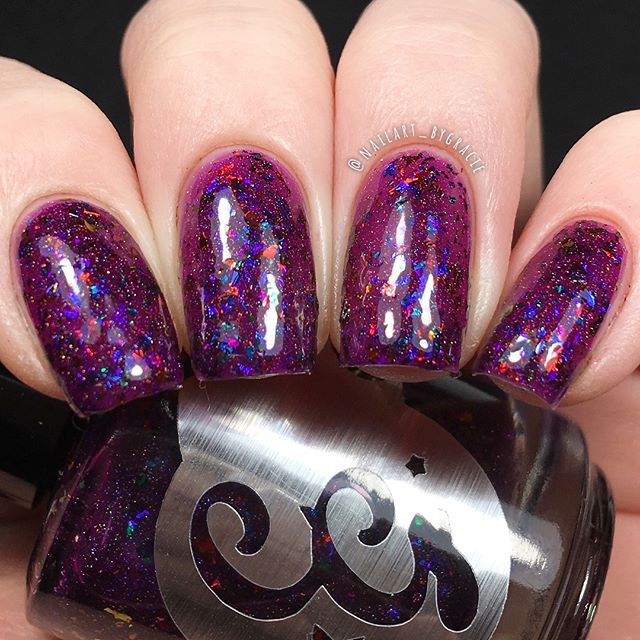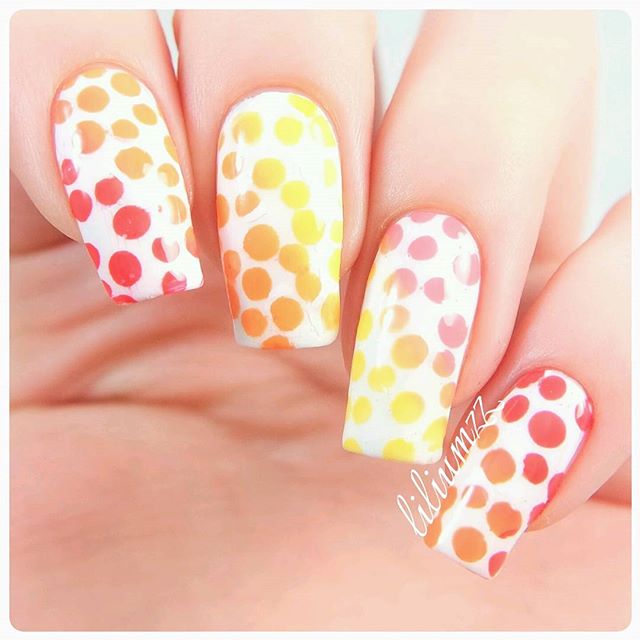 What about Halloween nail designs? Mix several colors, use nail decals & stickers, learn how to use a stamping plate. Just don`t be lazy to create the spooky mani, as your look will be incomplete without it!
Zombie nail designs: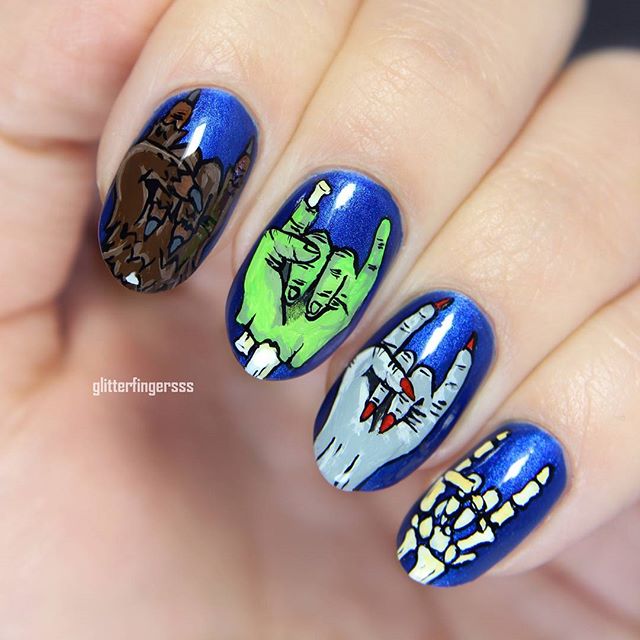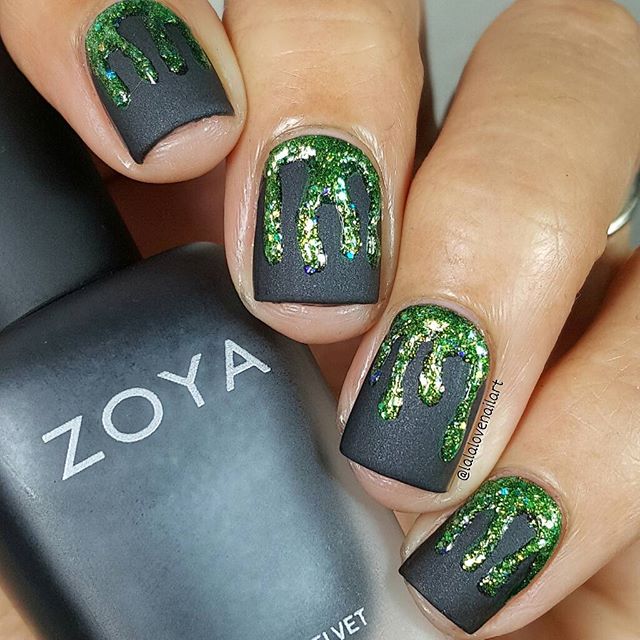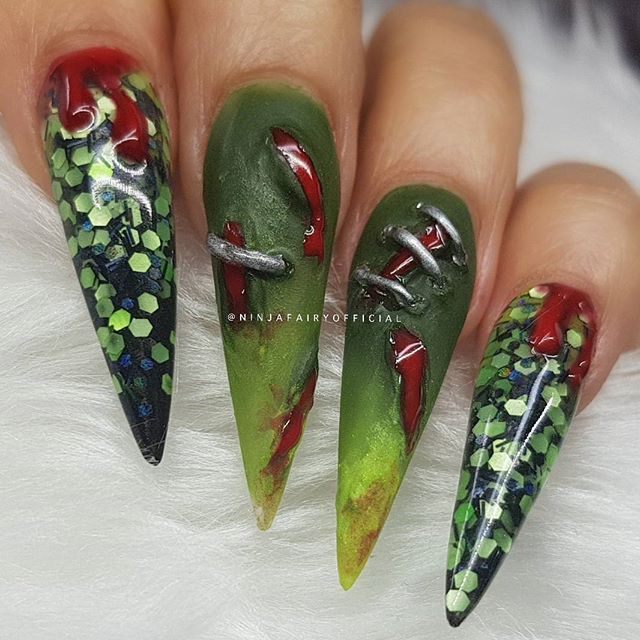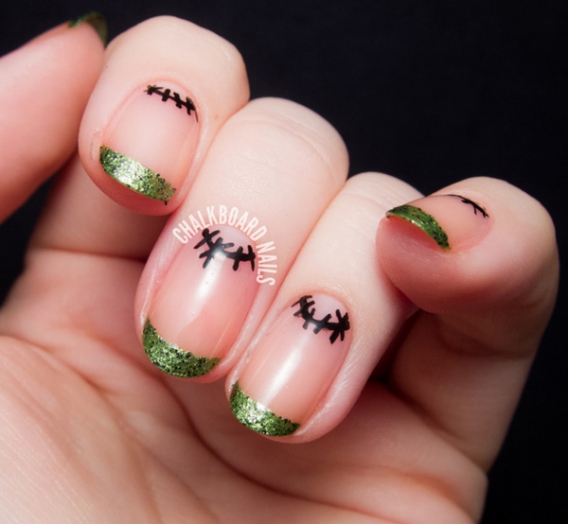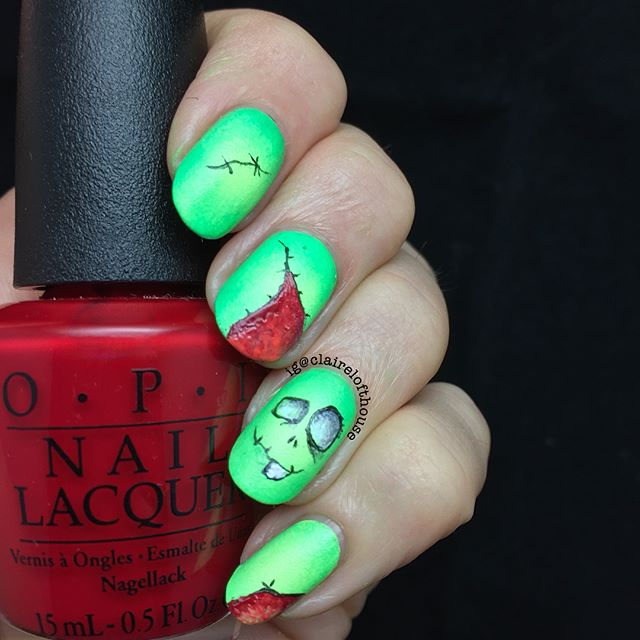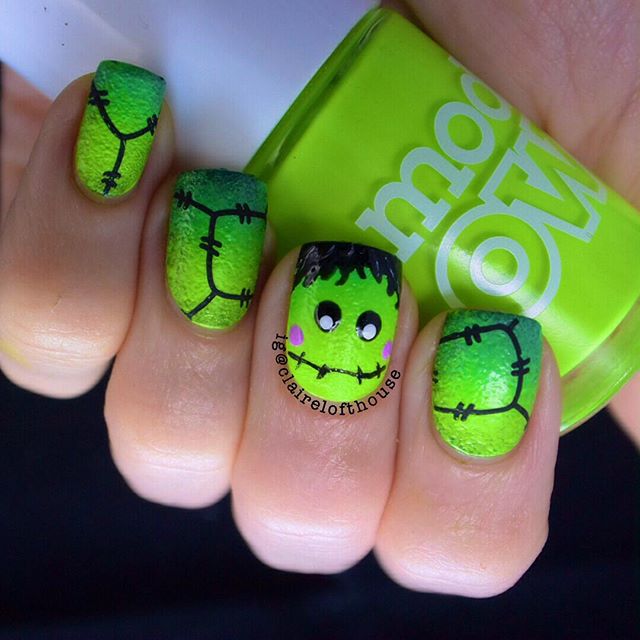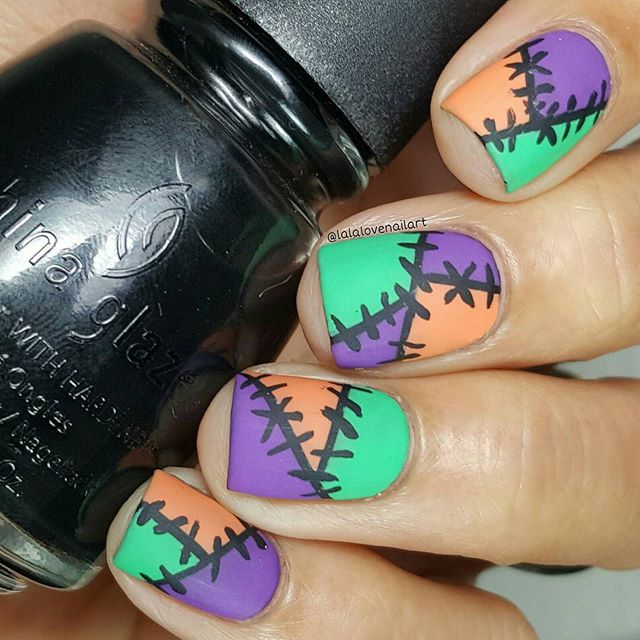 You`ve decided to be a witch on the 31st of October Halloween party, right? Then draw spider web, witch silhouette, black cats, stars, full moon, pumpkins and… a broom on your nails. Think about including 3D details too.
Ideas of Witch Nails for Halloween: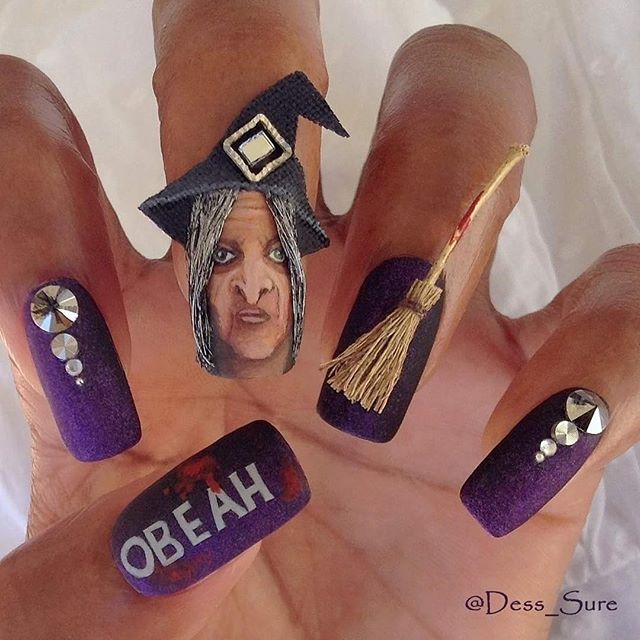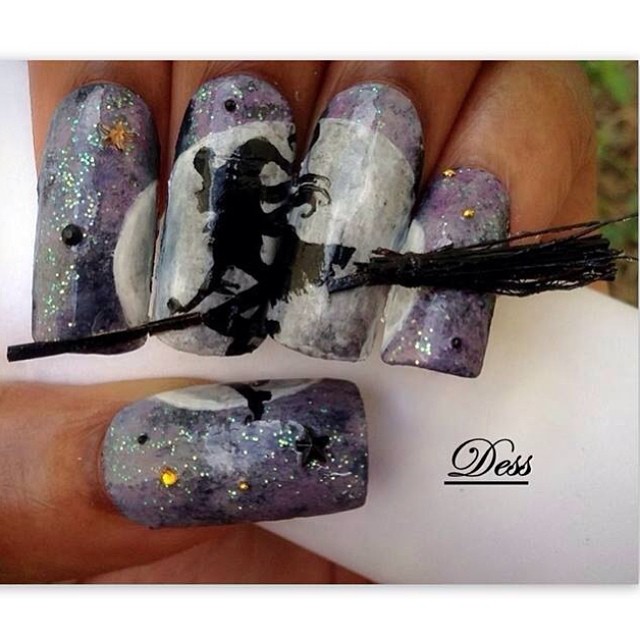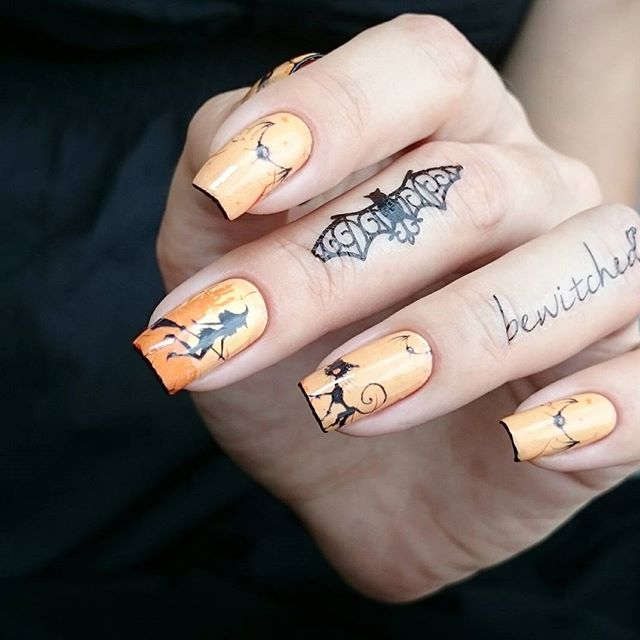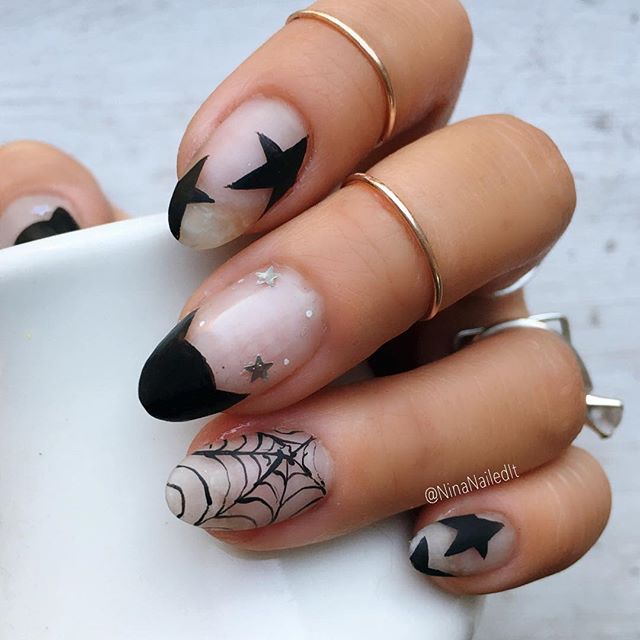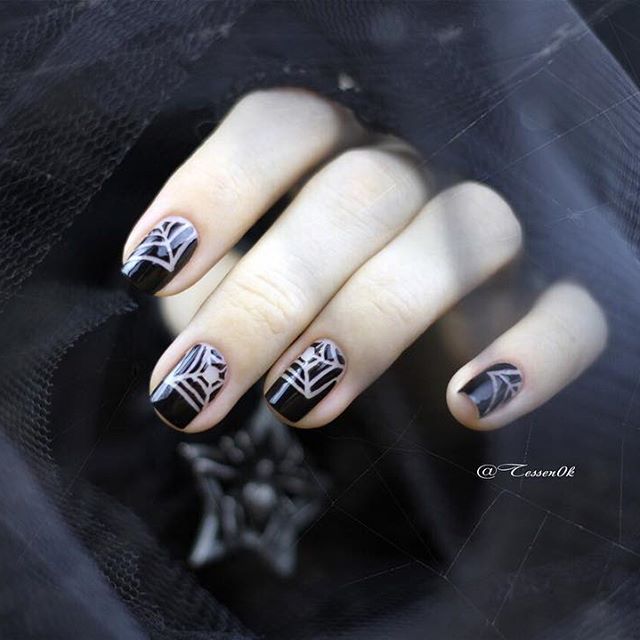 If you are going to be a Halloween doll or a queen of spades than we suggest doing nails with hearts, spiders, skulls, mixes of shades. We love fluffy spiders on nails. So cute!
Fluffy spider nail design: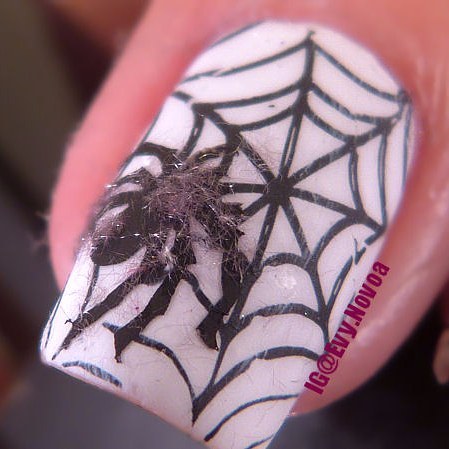 Nails with a realistic spider web: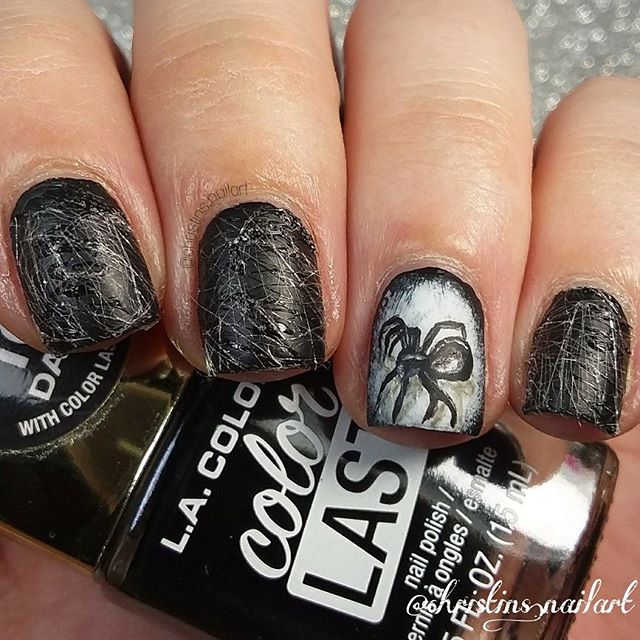 Closer look (it`s just a very thick top coat layer):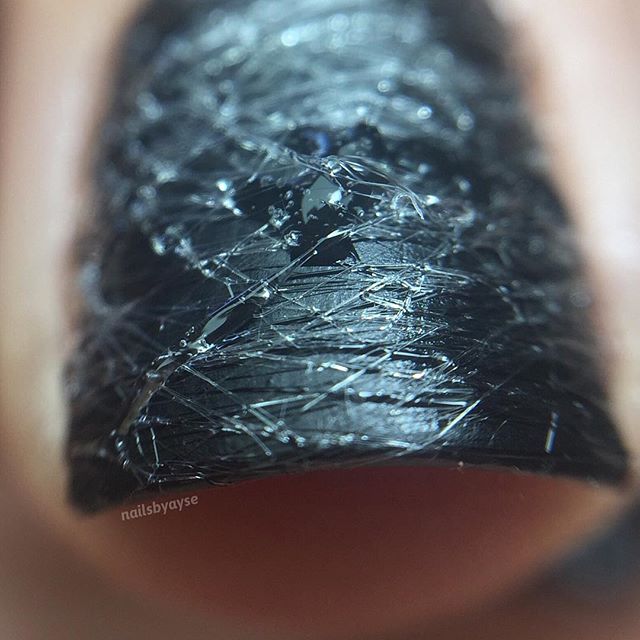 Broken nails design for Halloween: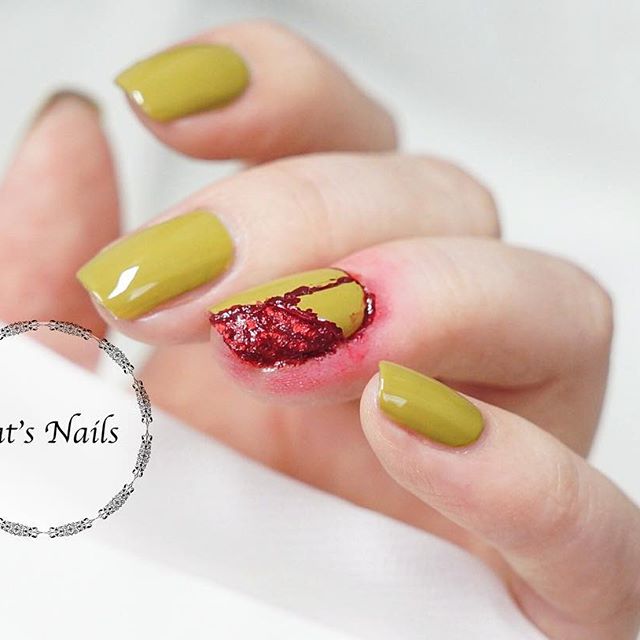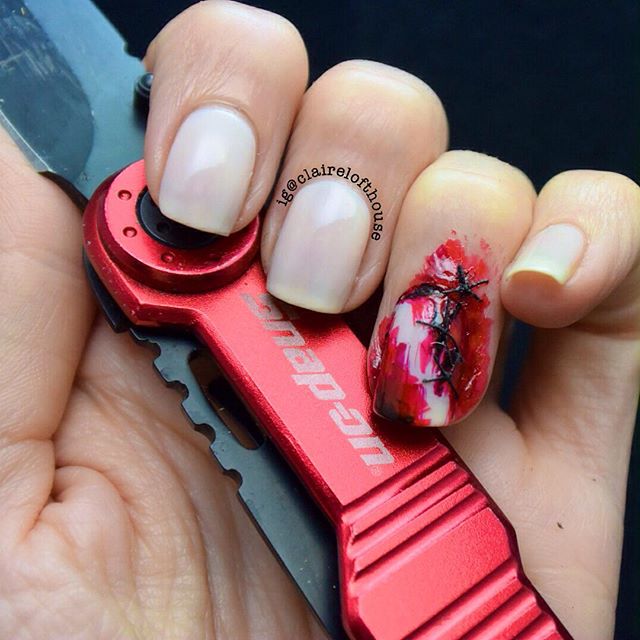 Nail Designs Wounds for Halloween: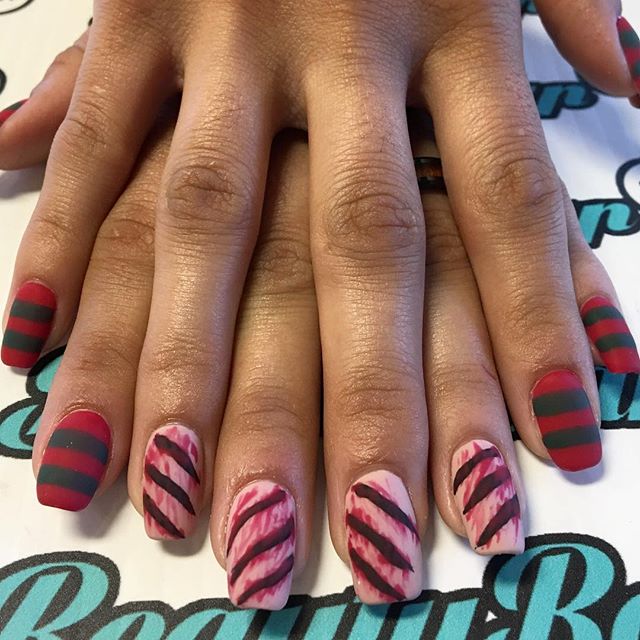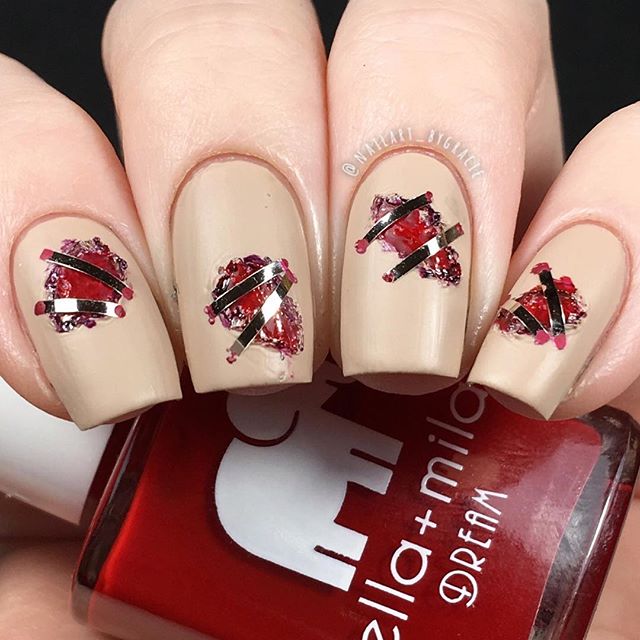 Simple nail designs with blood drops: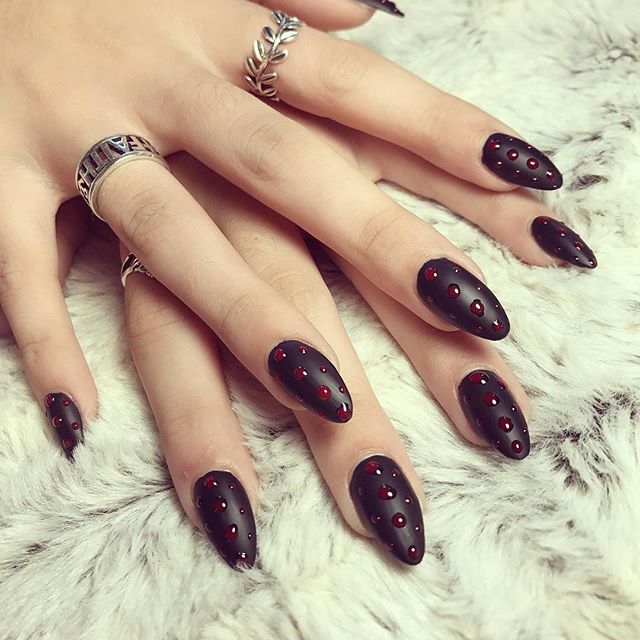 Scary "IT" movie nails with Pennywise clown: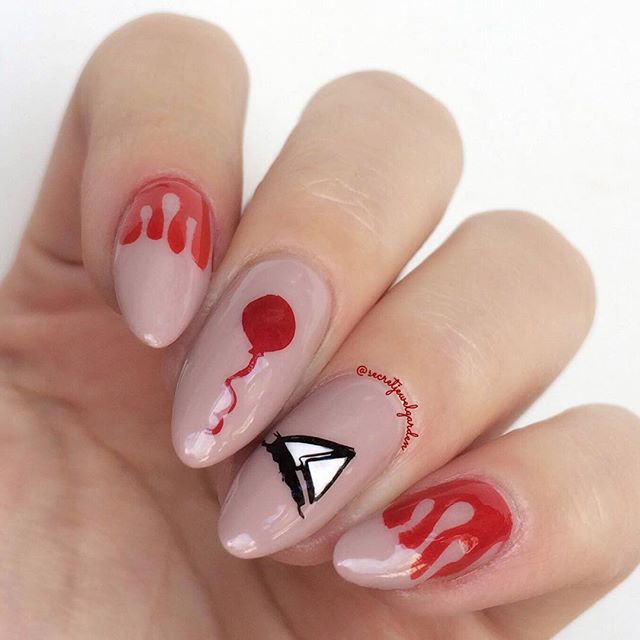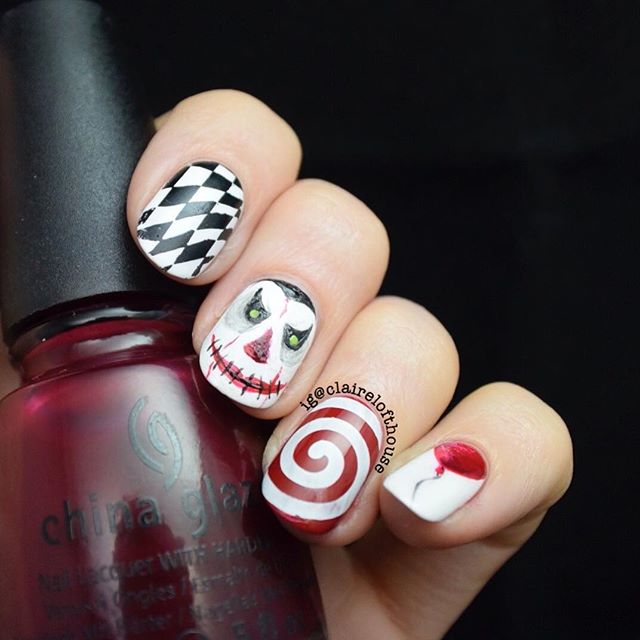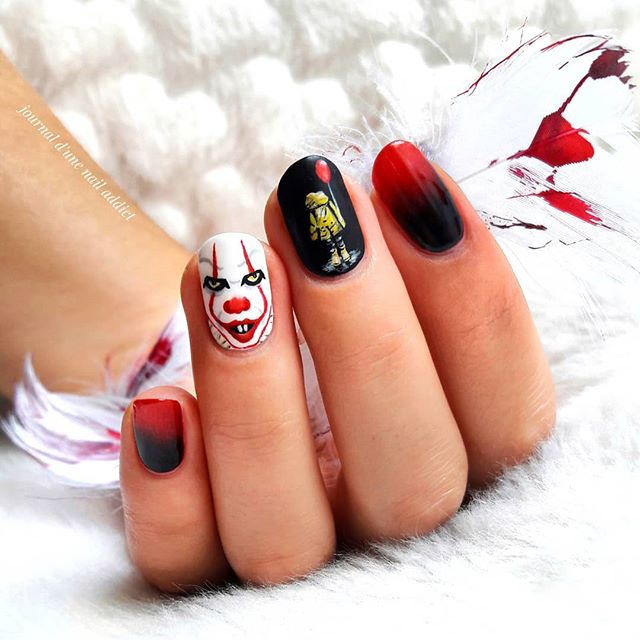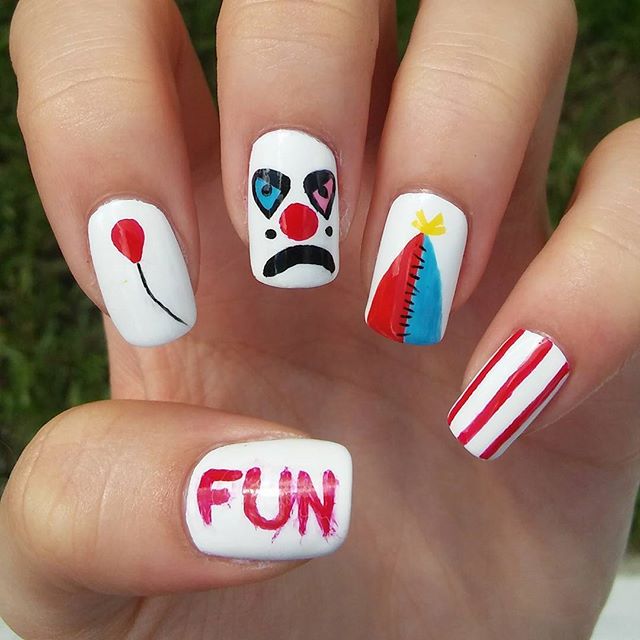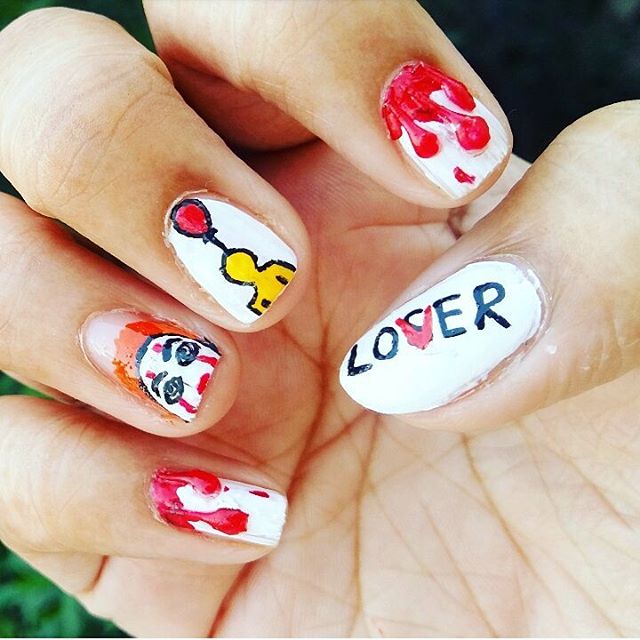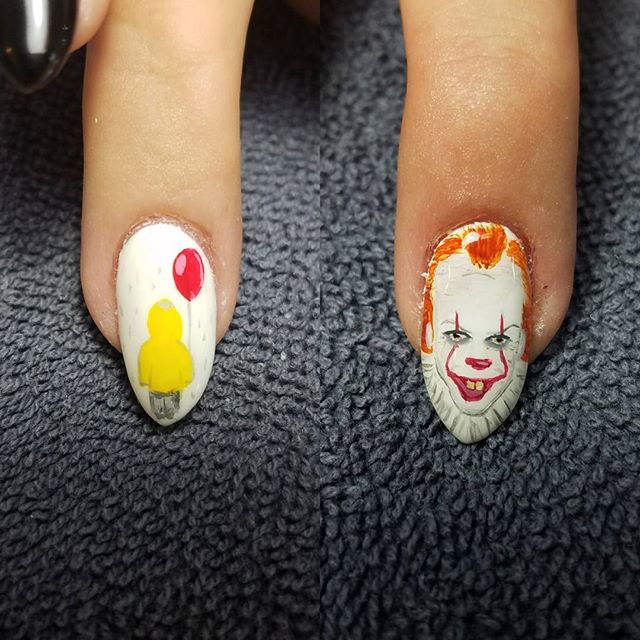 Glowing-in-the-dark Halloween nails: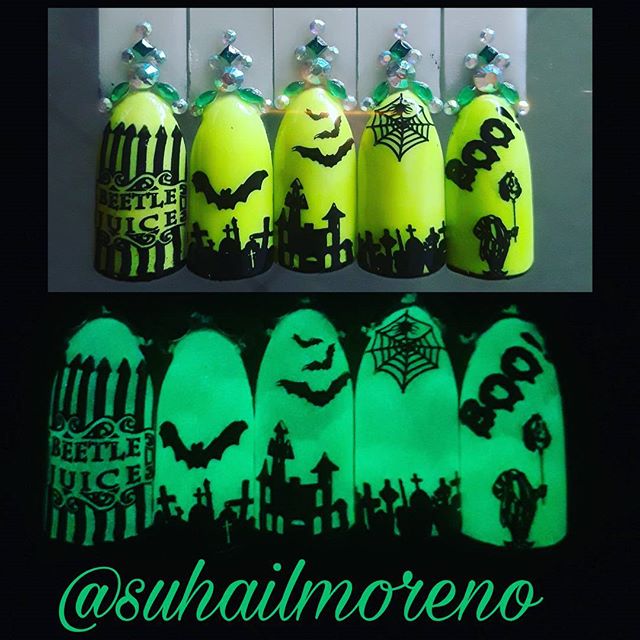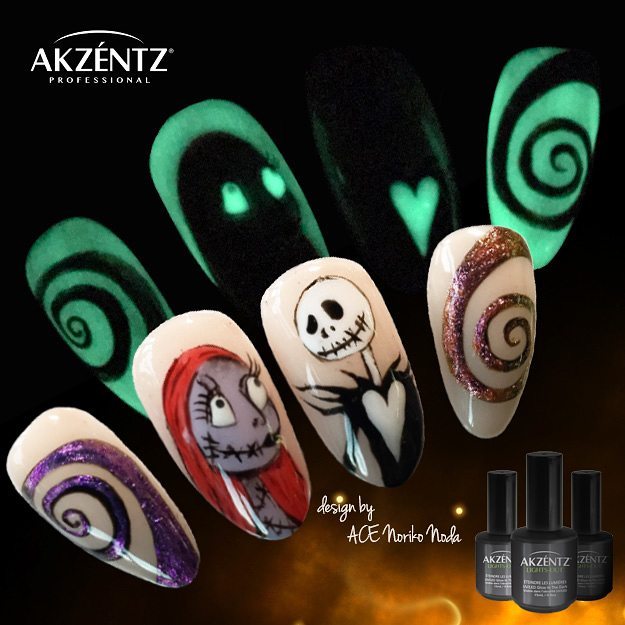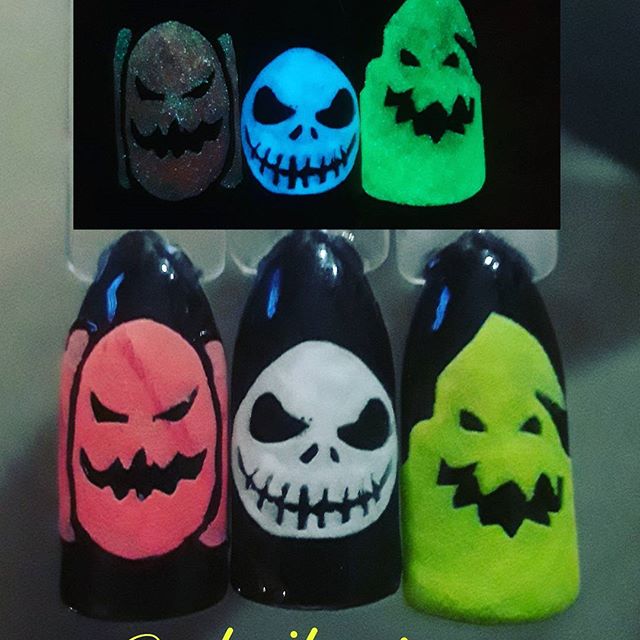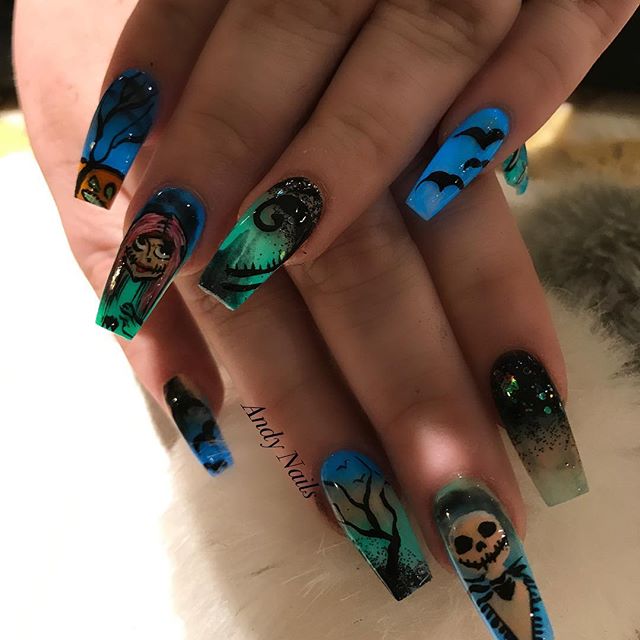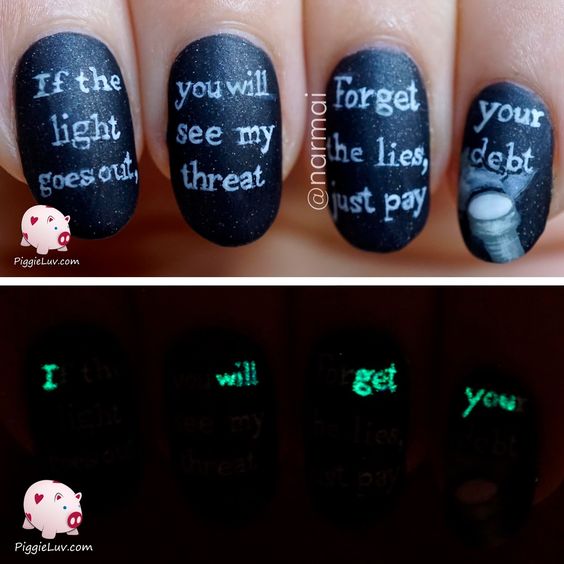 Nails with skeletons, skulls, bones: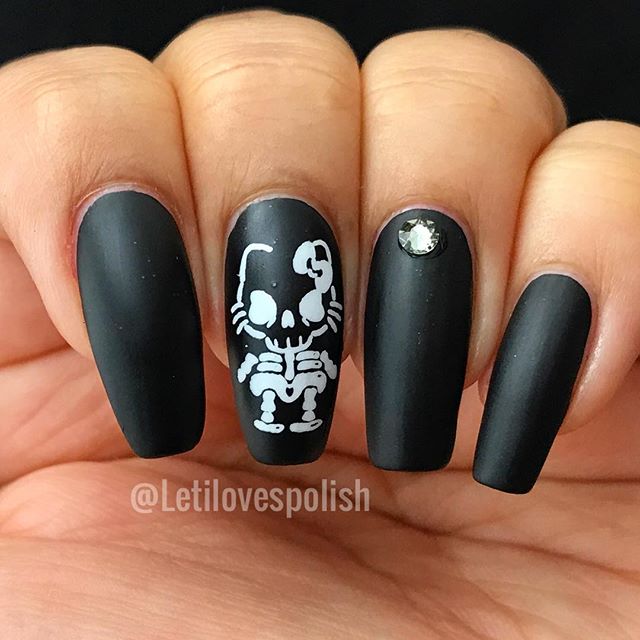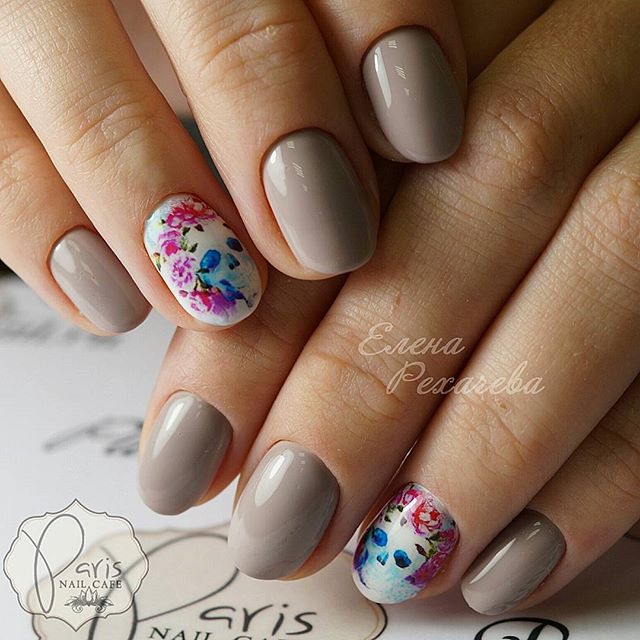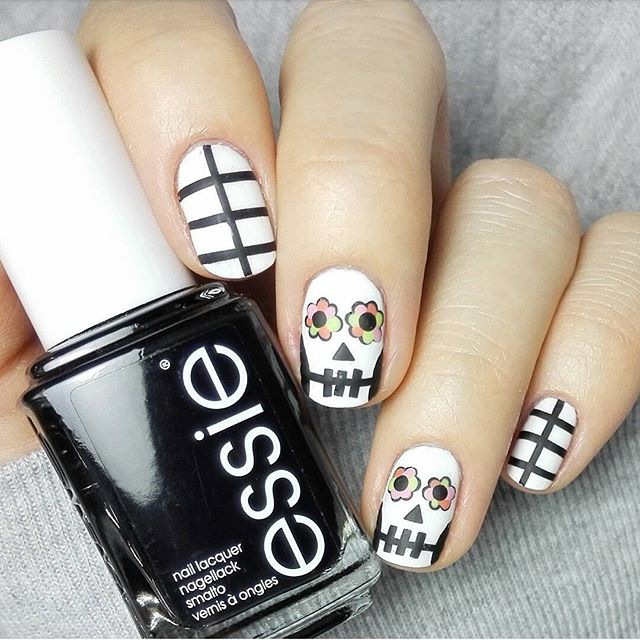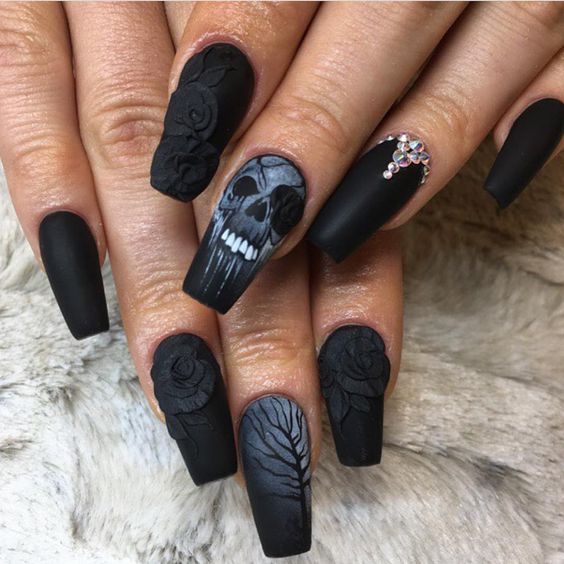 Nail designs with ghosts an UFO: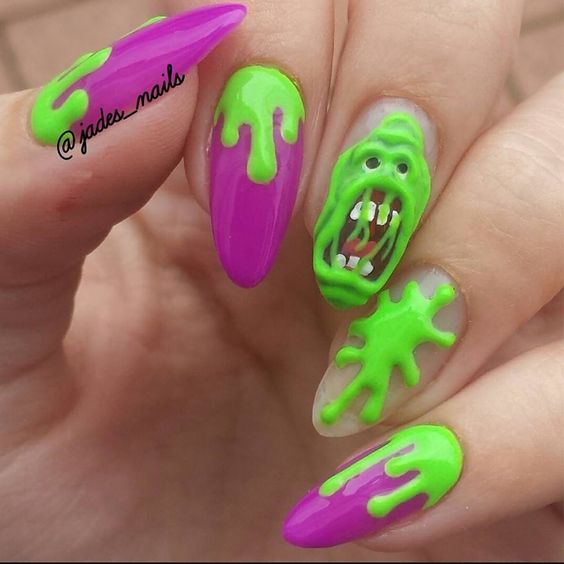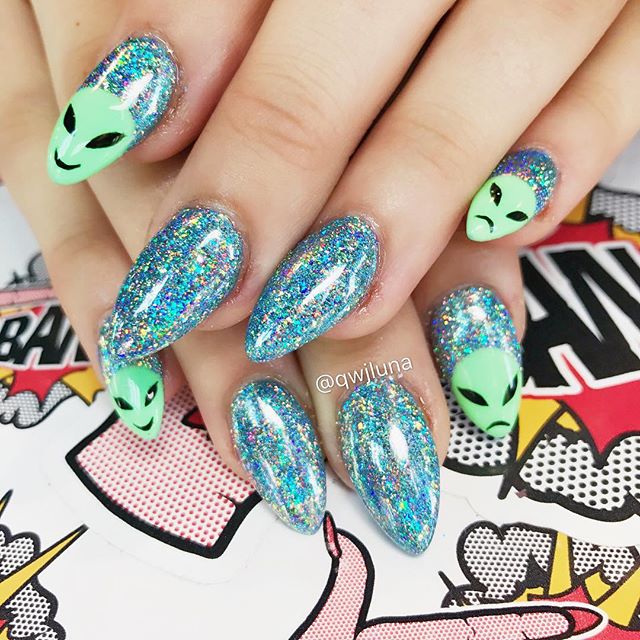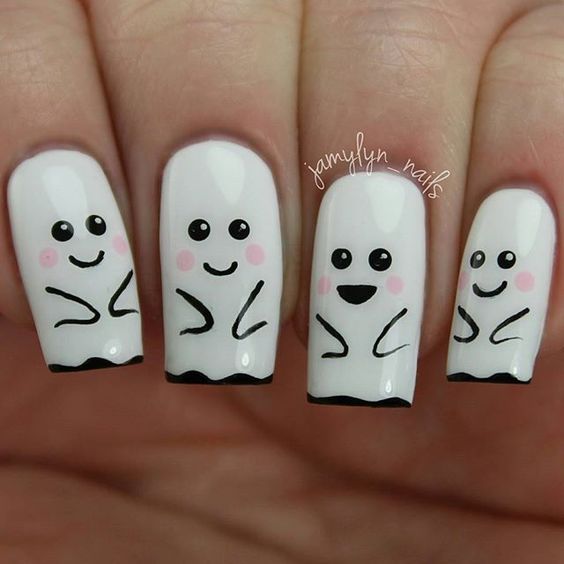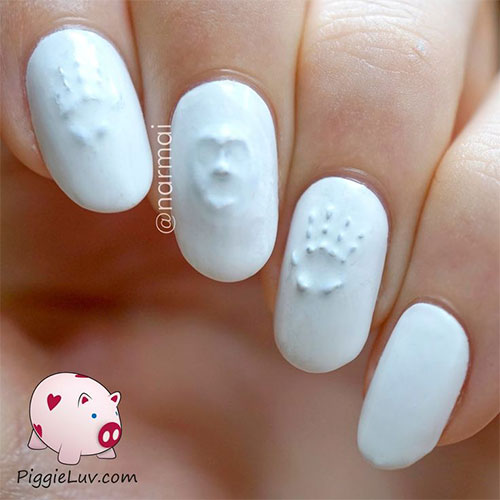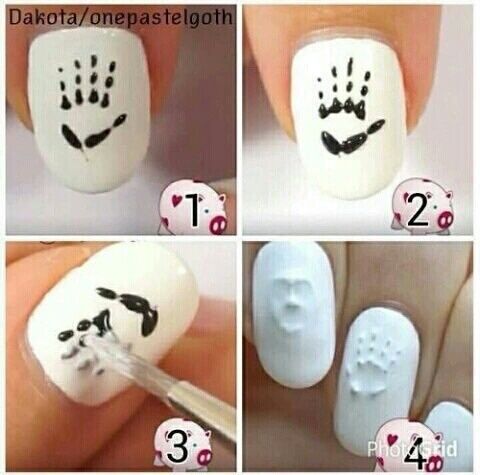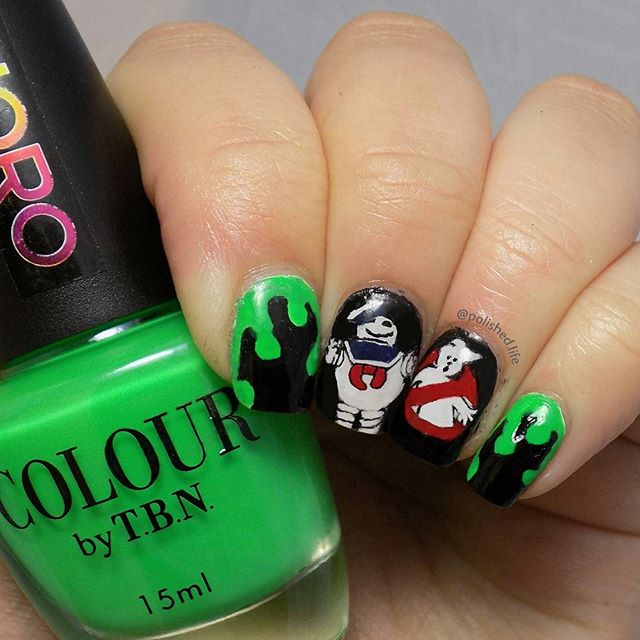 3D Halloween nail designs with piercings, chains, spikes: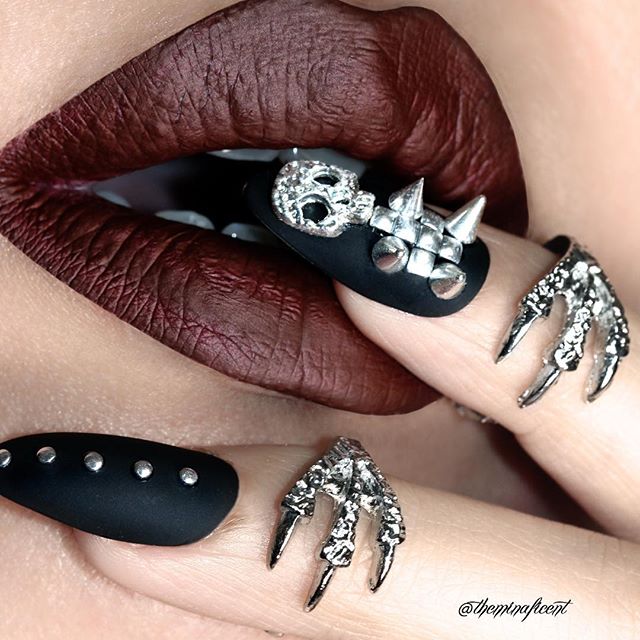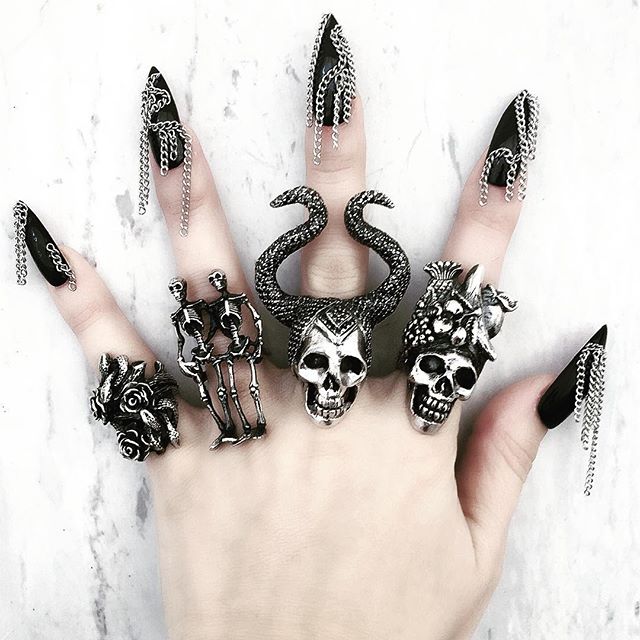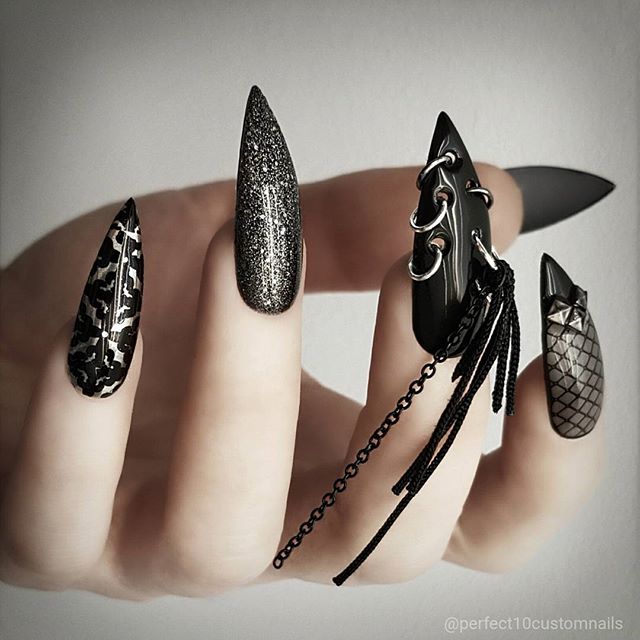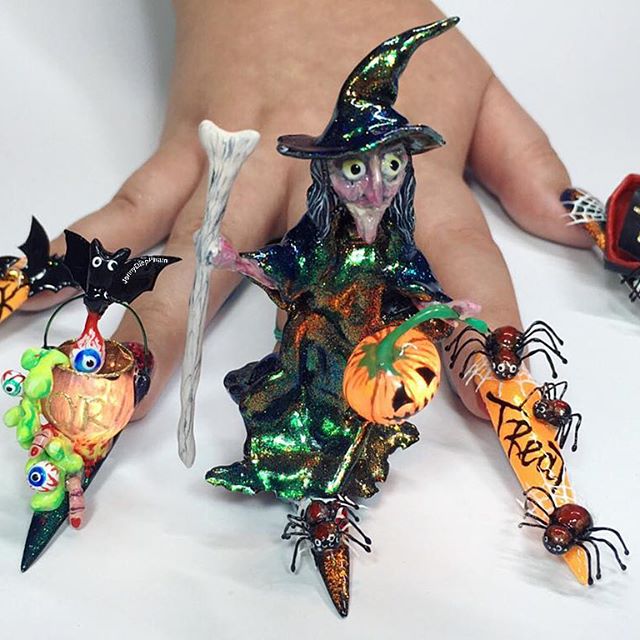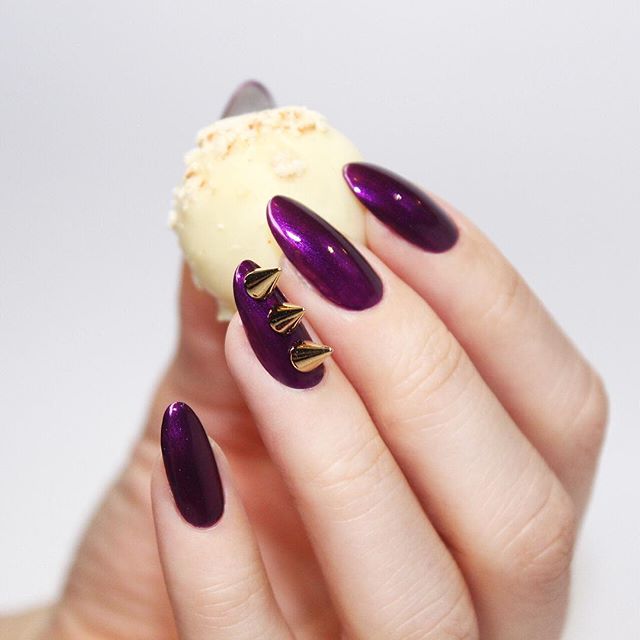 Now one more hack for you, our dear readers. If you make gel or acrylic Halloween-themed nails, you`ll have to wear them a few weeks. What to do if you need to turn back from vampiress into a business lady on the next morning after the Halloween party??? Try nail decals. Take them off the next day and voila. Another possible variant is to make orange and black nail designs, light red manicure, nude mani, or traditional French tips.
Like this orange and black butterfly nail design: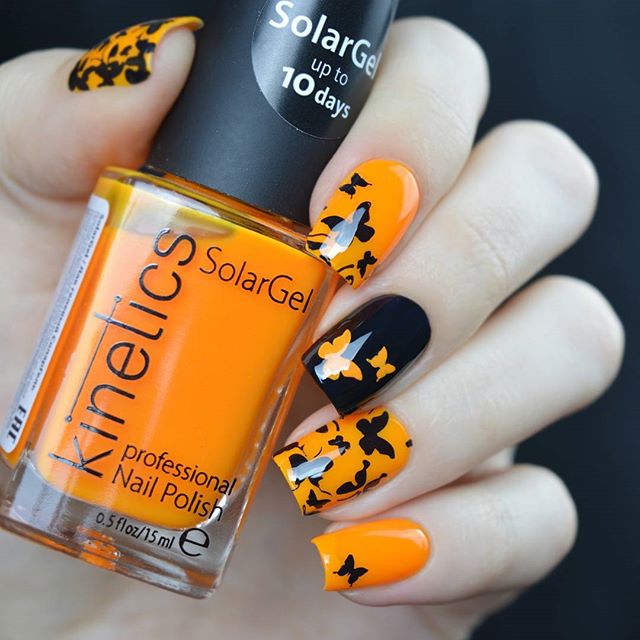 Great Instagram-inspired idea for Halloween nails – to add tattoos to your fingers. Of course, we mean temporary tattoos. Here are the illustrations: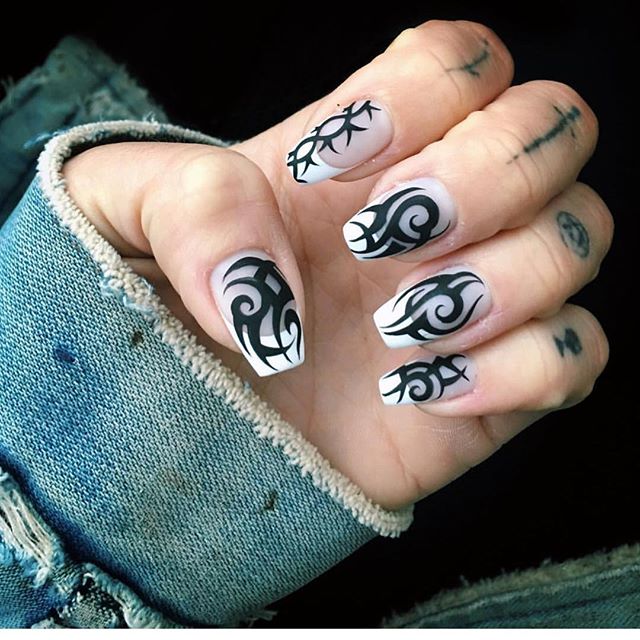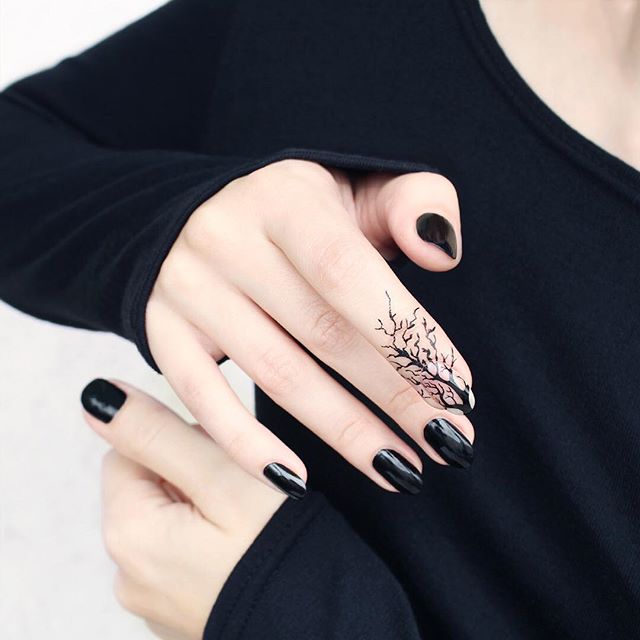 If you have a nail polish that changes its color depending on temperature – great, use it for your halloween nail design. Just look on this super-creative flame manicure, nail tips change their shade:
Some simple Halloween nail designs, that you may easily copy at home (step-by-step tutorials):
Pumpkin nail design for Halloween (video):
Halloween nail art with pumpkins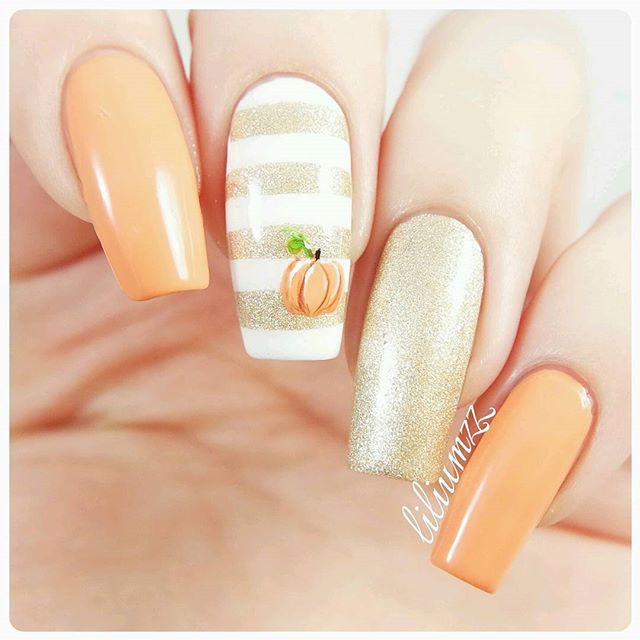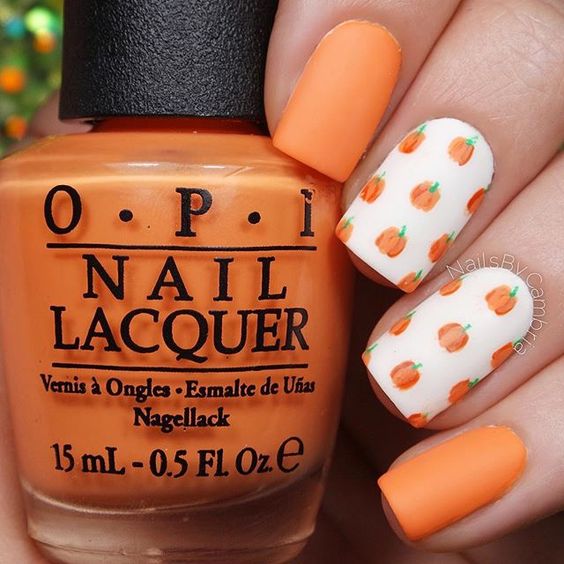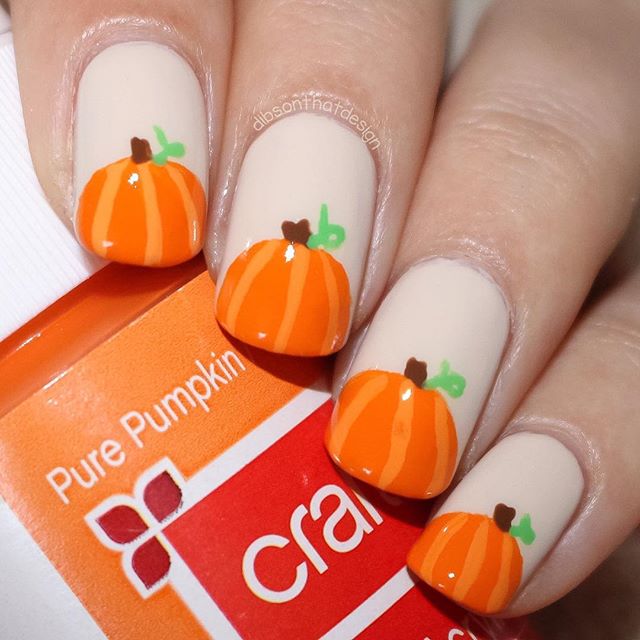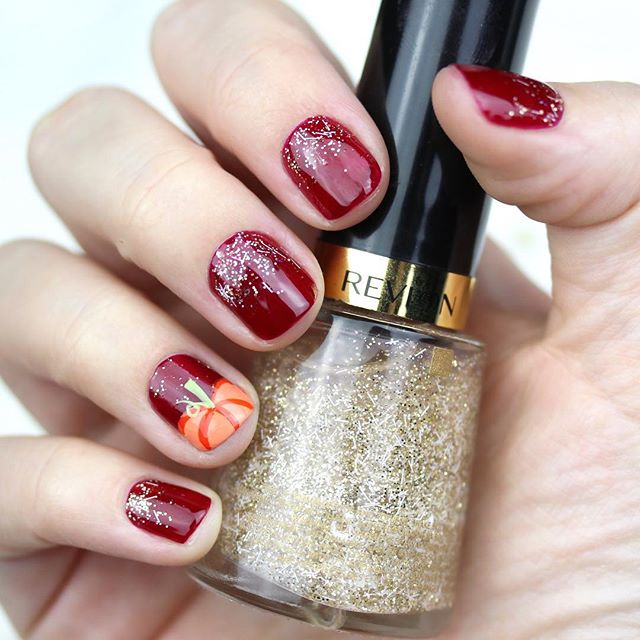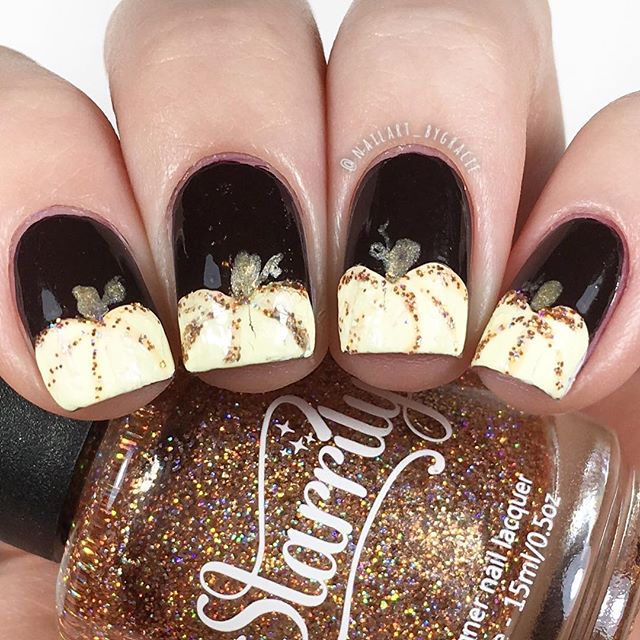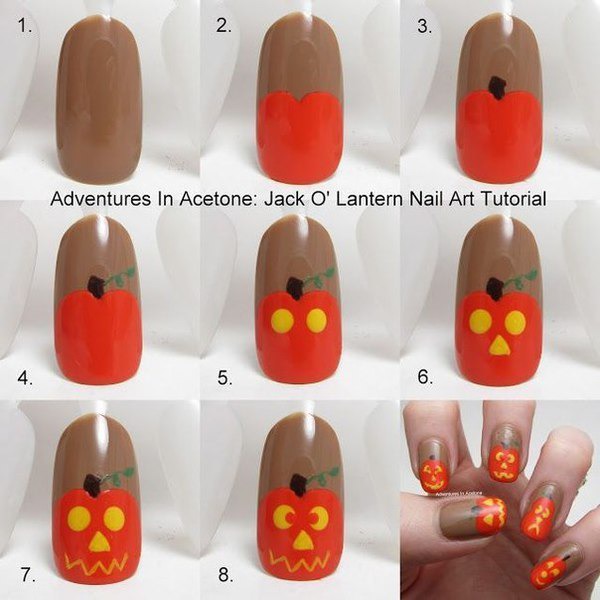 «Cat Eyes» Halloween nail design: step by step tutorial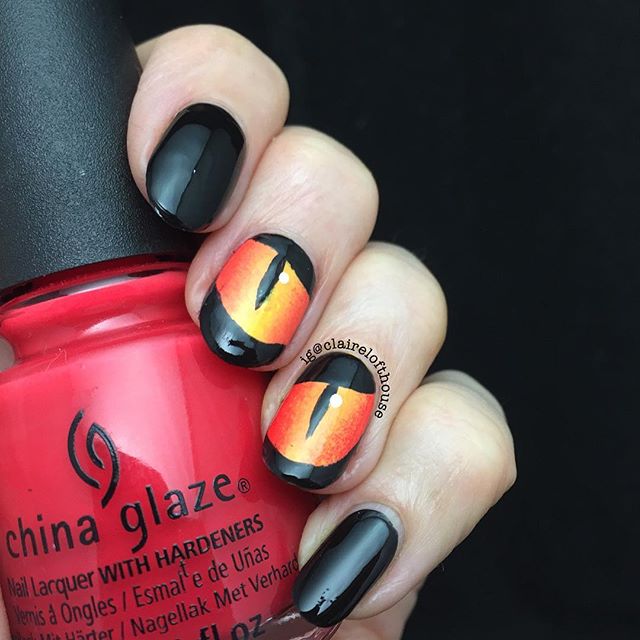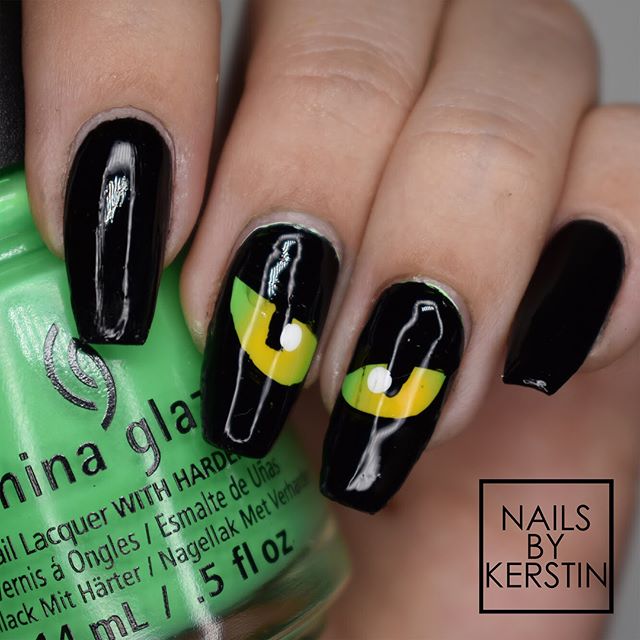 How to make Halloween nail art with cat eyes:
Halloween nails with eyes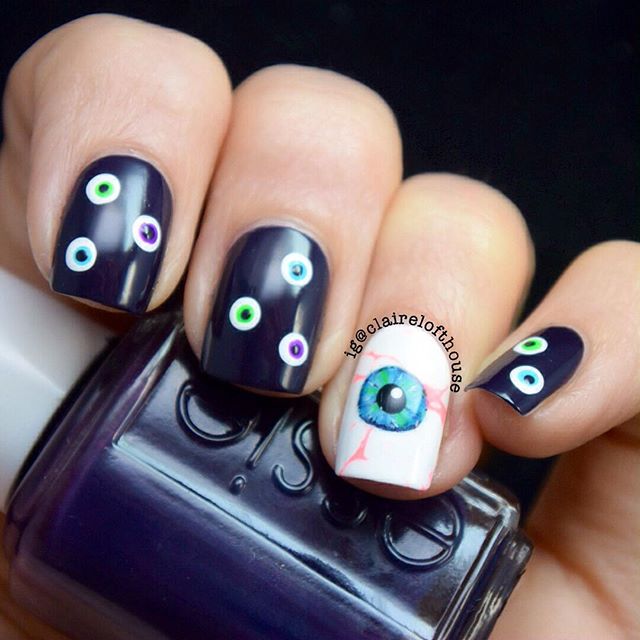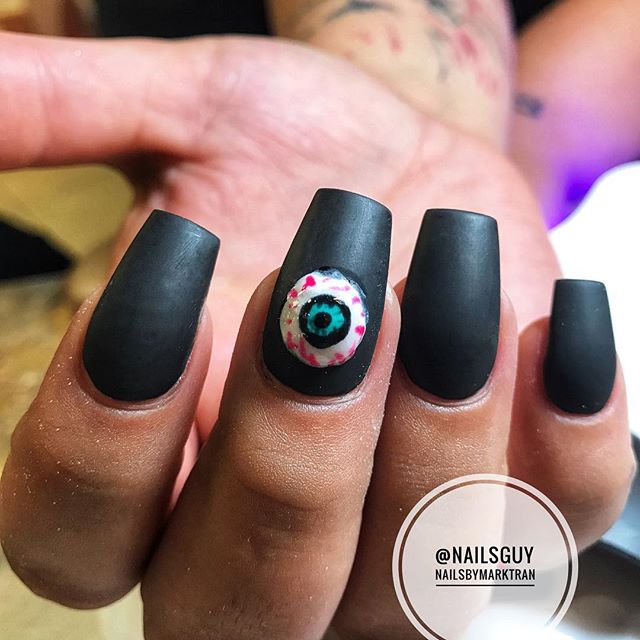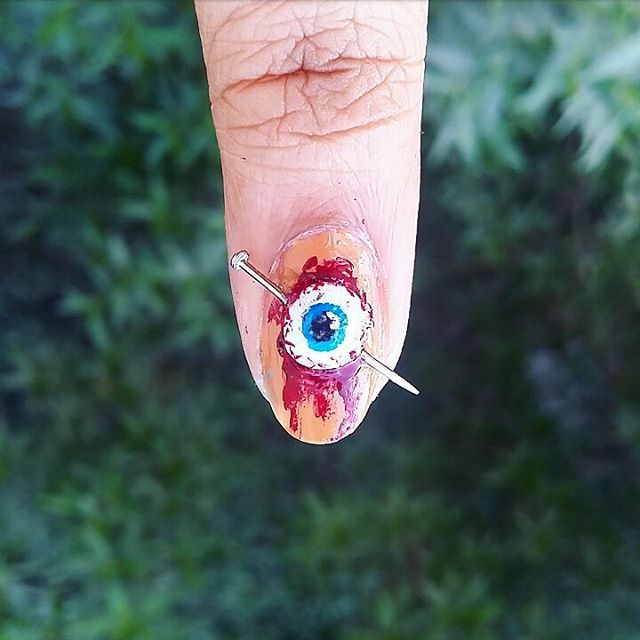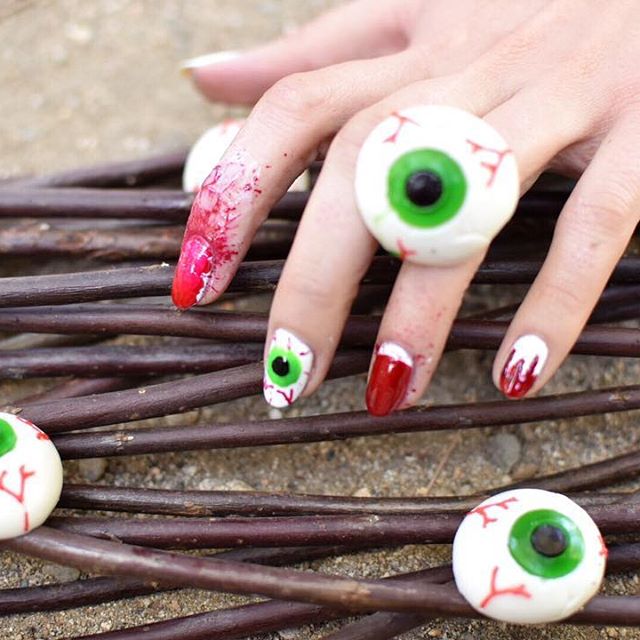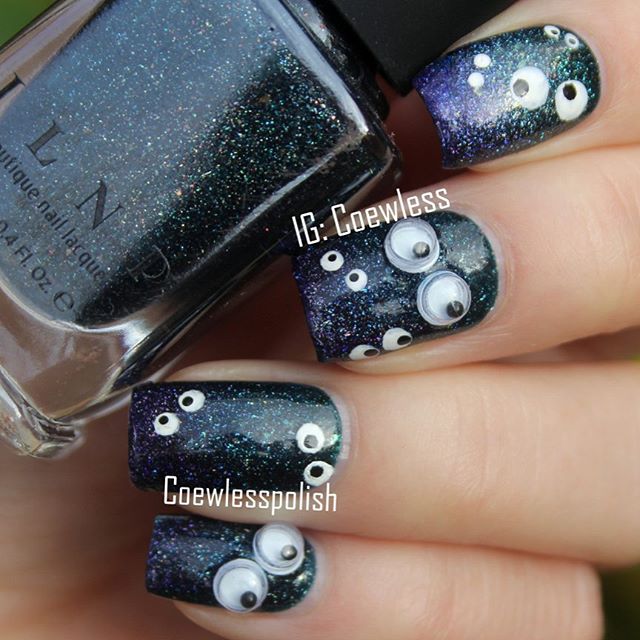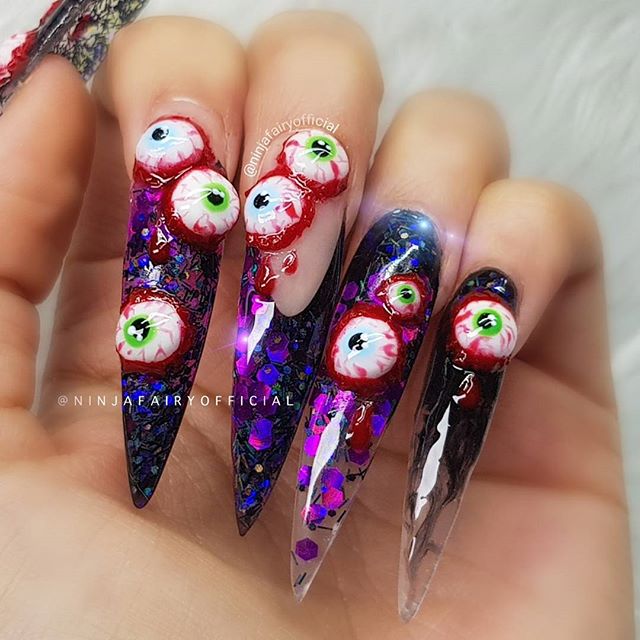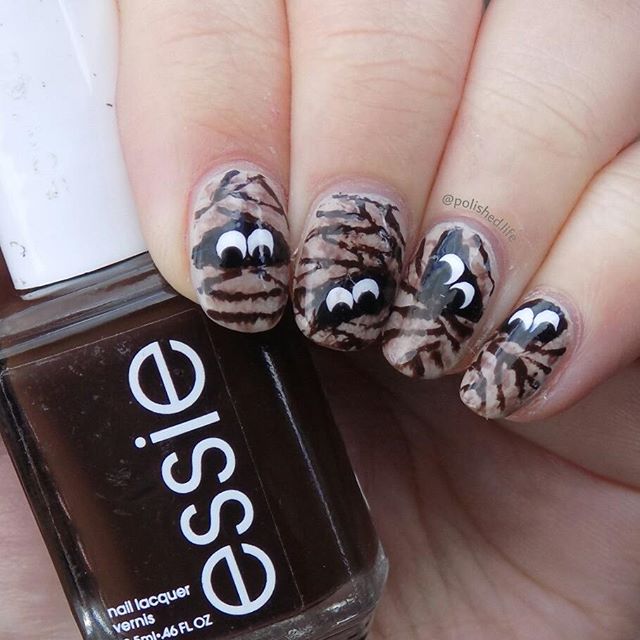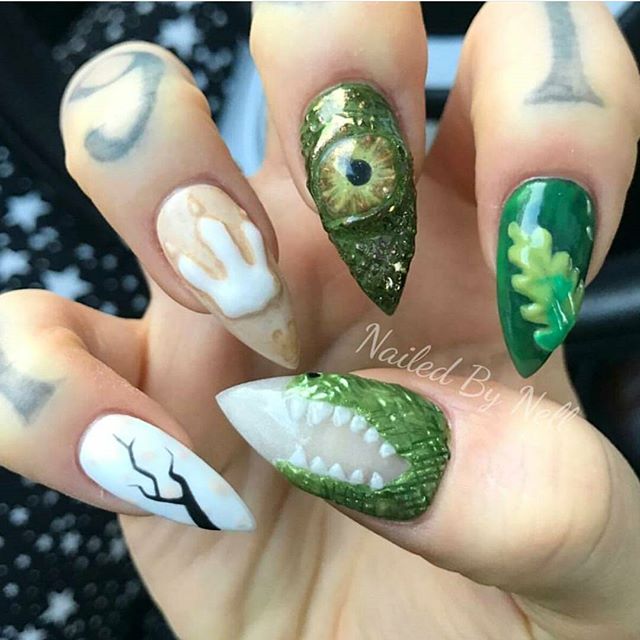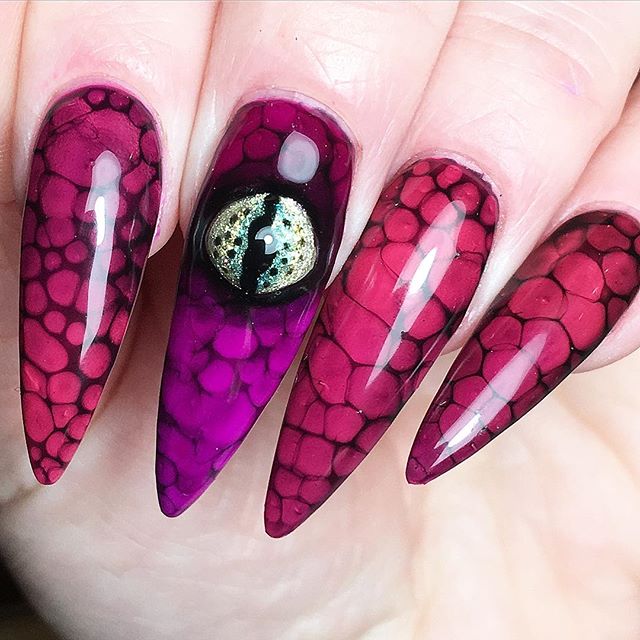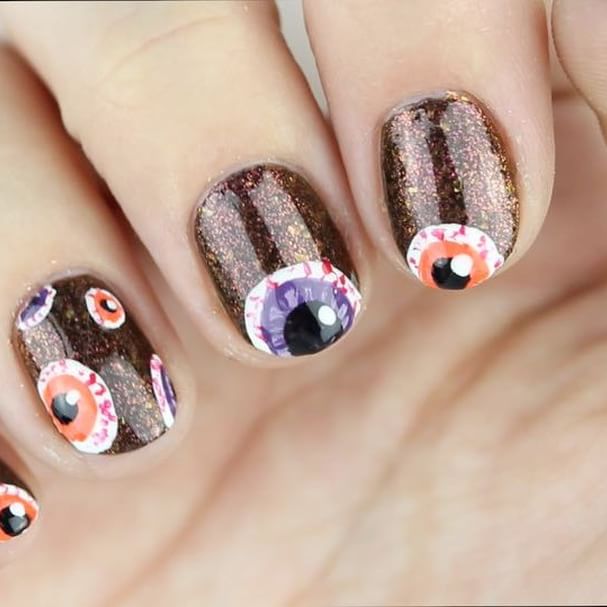 Fake Halloween nails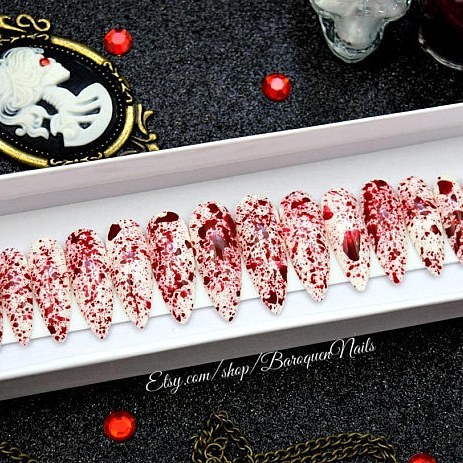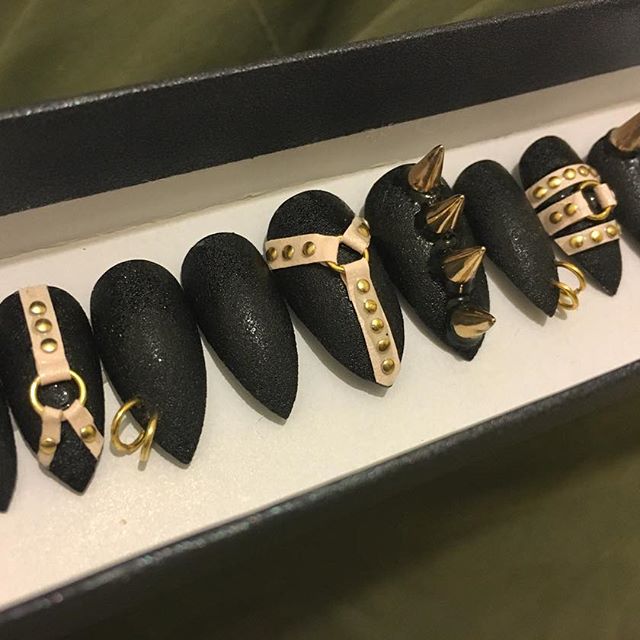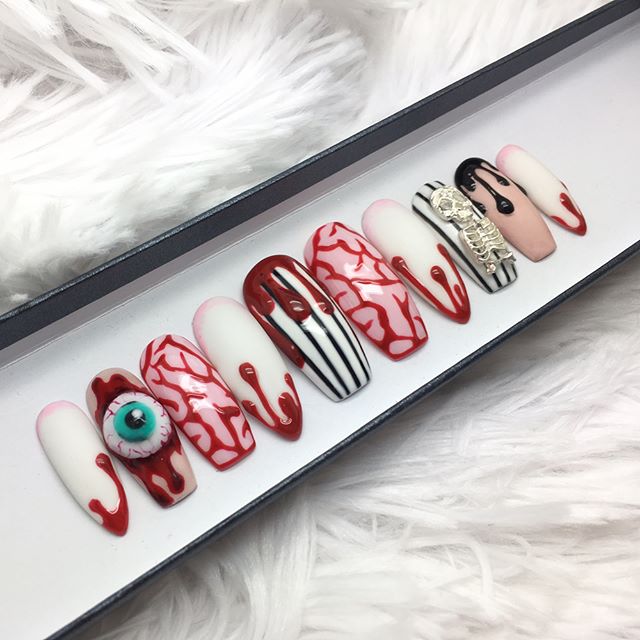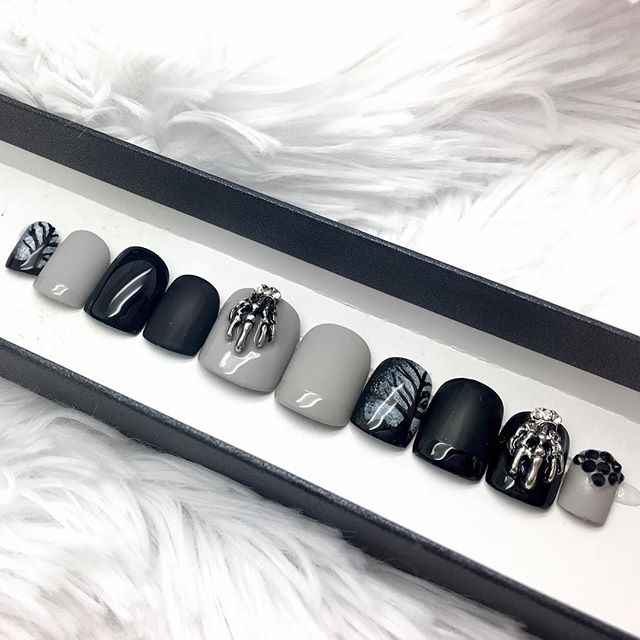 Viral hairy nail designs: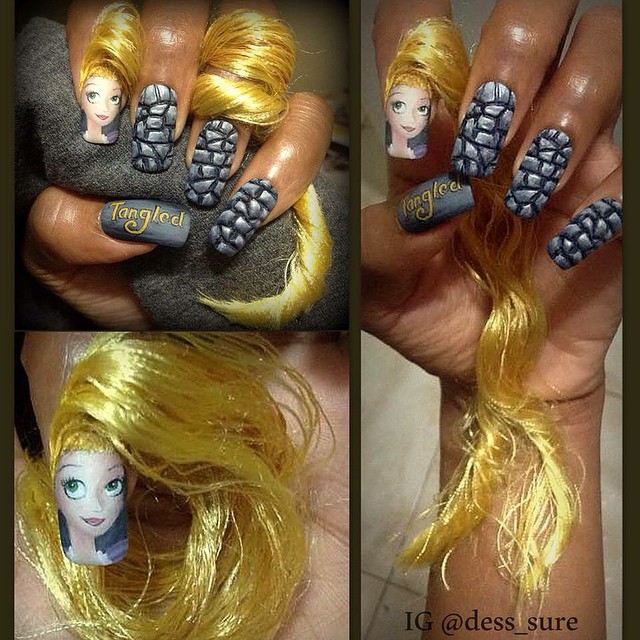 Halloween manicure with dead bugs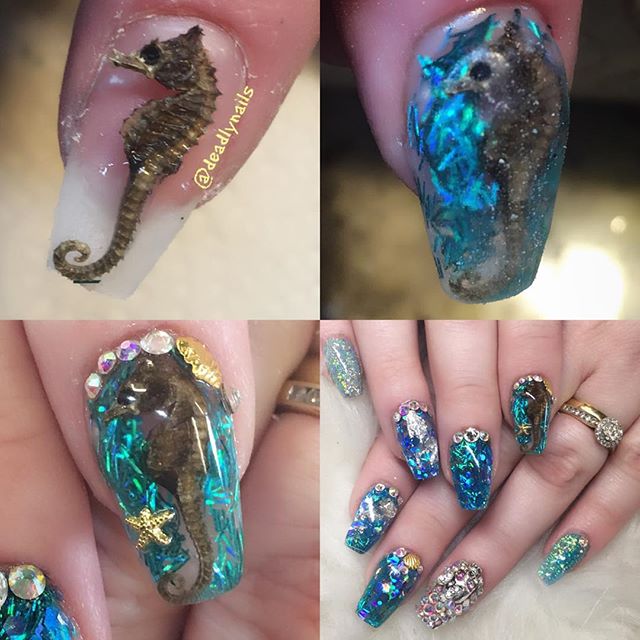 Witch nail designs, black cats, stars, blood drops, pumpkins – there are so many variations of Halloween nail designs, that you will definitely choose something super-creative to complete your Halloween look. Sending you good wishes for a Happy Halloween! Have fun!
MORE INTERESTING POSTS:
– Pumpkin Nail Art for Fall, Halloween Party or Thanksgiving Holiday Weekend
– Spider Web Nails + Spider Nails: Best Designs for Halloween
– Pennywise Nails for Halloween: Mani Ideas from Stephen King`s "IT" Movie
– Candy Ball Nail Designs: Photos and Video Tutorials
– Cute Cat Nail Art: Cat Nail Designs You Will Fall in Love With
– Top Wine Colored and Wine Themed Nail Designs
– Crazy, Strange and Weird Nails
More different nail designs you will find on our Pinterest boards and on IG account @thenewestnails. Follow us, save the ideas and be inspired by our content.
Our new Telegram channel – t.me/nailspiration
P.S. Don`t forget to subscribe and get a solid dose of nailspiration every week! We promise not to spam!
All rights to published pictures belong to their authors, that`s why we provide credits (if known). If you don`t like sharing your content in such a way, contact us directly at thenewestnails@gmail.com. Thanks for understanding, you`re amazing!