Haven`t heard of GUCCI nails yet? What a miss! Time to correct the situation! We`ve collected 20 pretty variants of Gucci-themed manicures for your #nailspiration. Click and check!
Advertisement-Continue Reading Below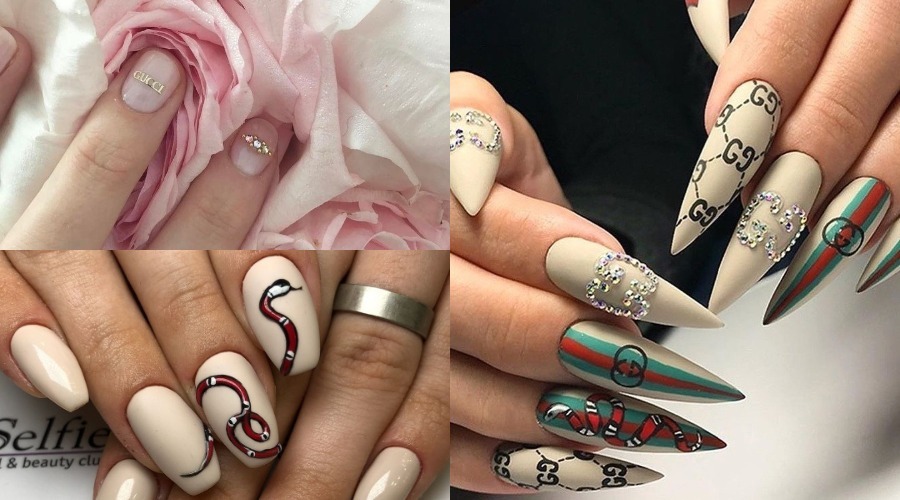 To save the article pin it!
Best Gucci Nails for 2021
They all are stunning! What variation will you choose?
1. The first Gucci nail design – nude+an embellishment.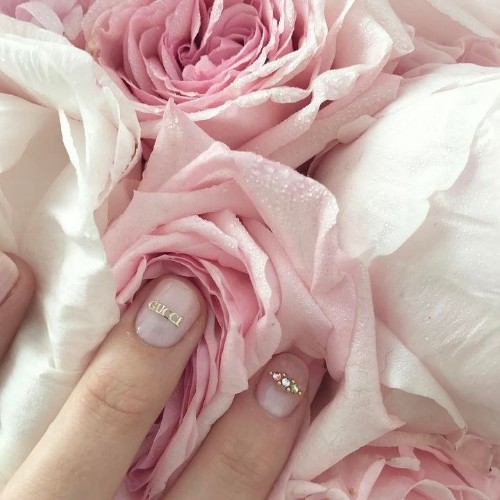 2. Nude Gucci nails with a snake on one accent nail.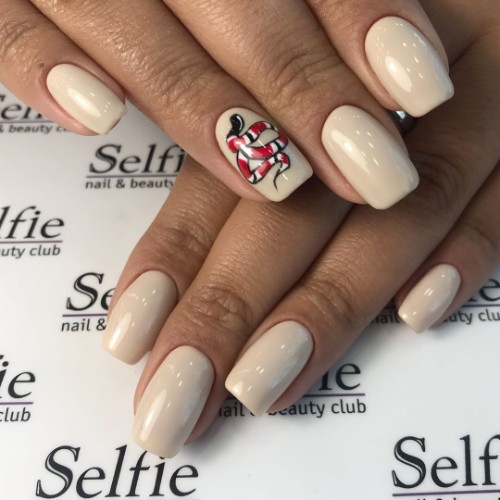 3. Nude long Gucci manicure with one accent 'snake' nail.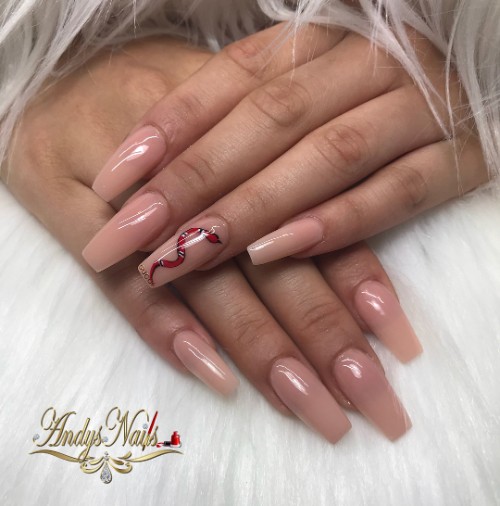 4. Gucci snake on several nails.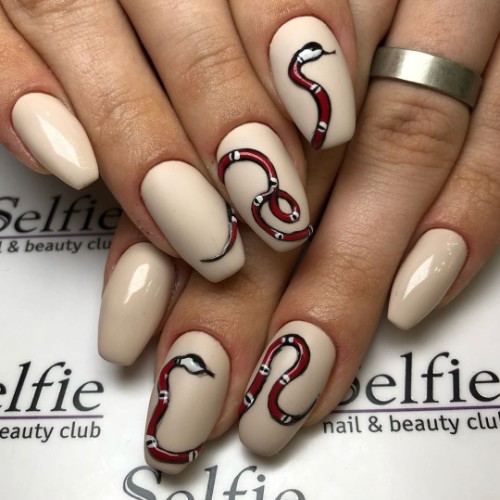 5. Nude Gucci nails with red stripes.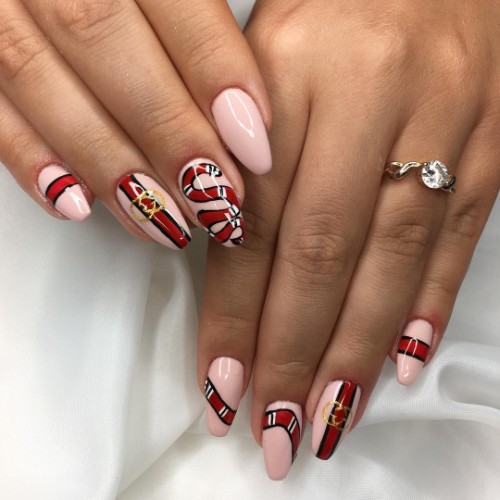 6. Nude Gucci manicure with gold foil and a snake.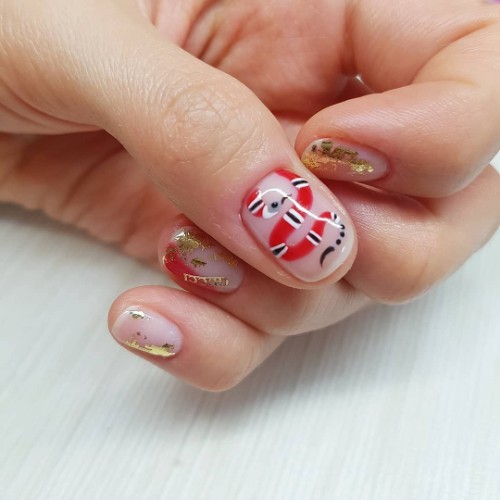 7. White Gucci nails with a red snake.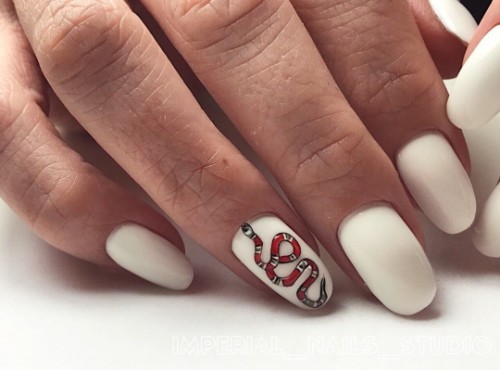 8. White Gucci nail design with two snakes.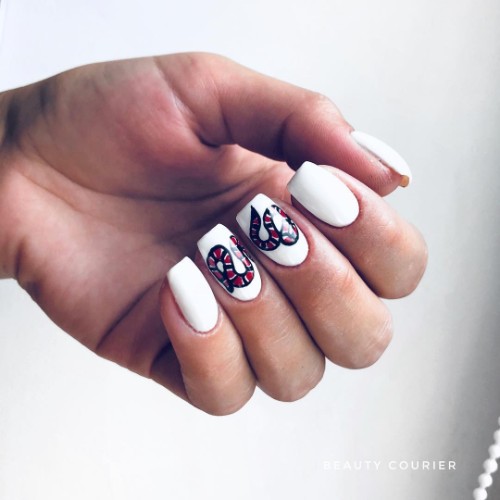 9. White Gucci nail art with a long snake on four nails.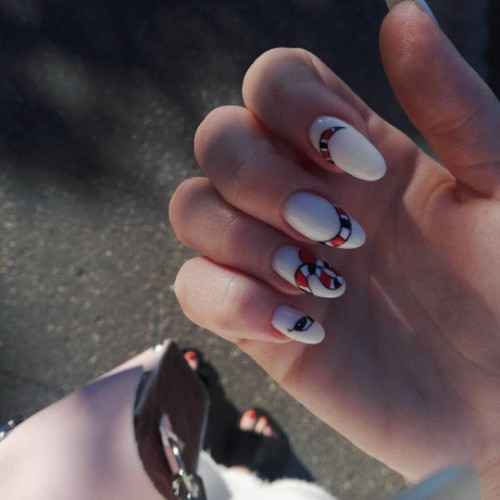 10. WhHite Gucci manicure with blue and red stripes.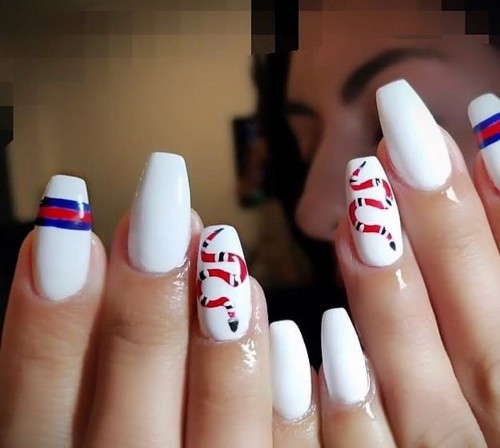 11. Gucci stripes on nails.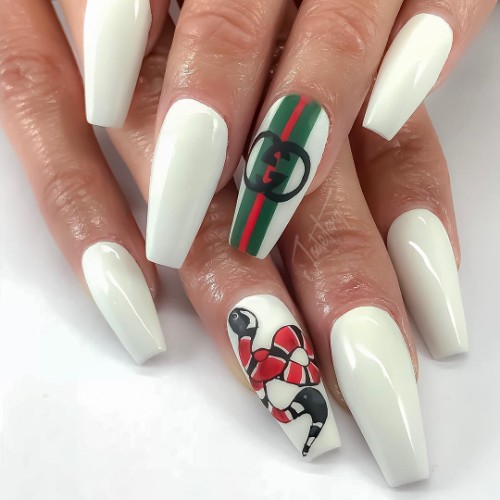 12. Nail art with Gucci symbols.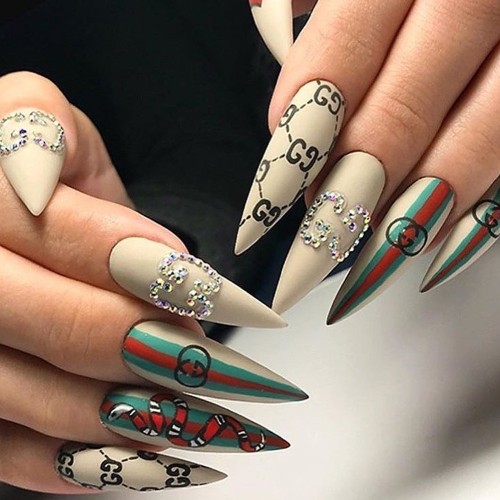 12. Green and red Gucci nails.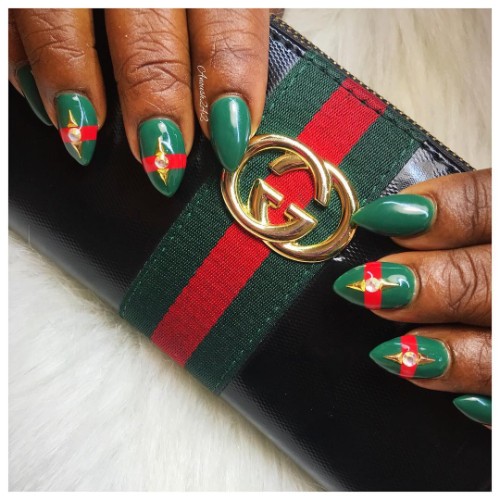 13. Cute light blue Gucci nail design.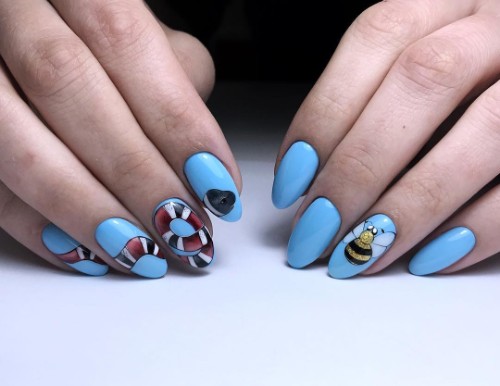 14. Traditional Gucci nail design.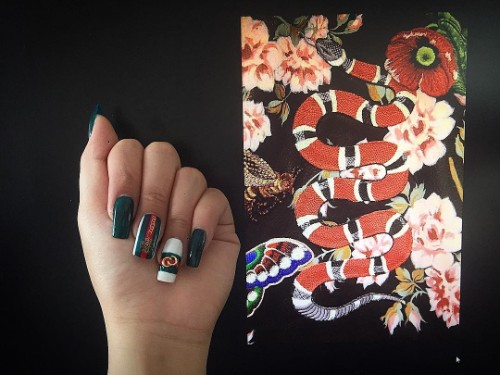 15. Gucci nails with a fly.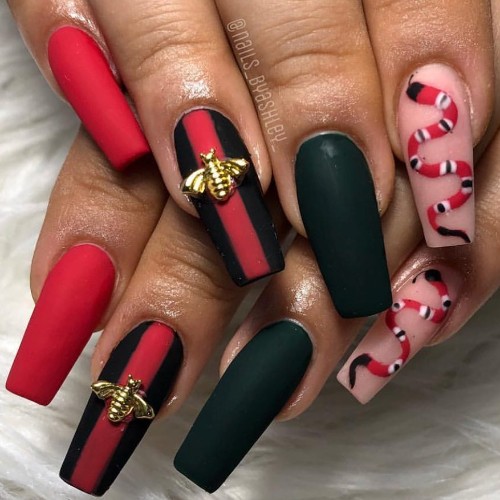 16. Dark blue and white Gucci manicure with a snake.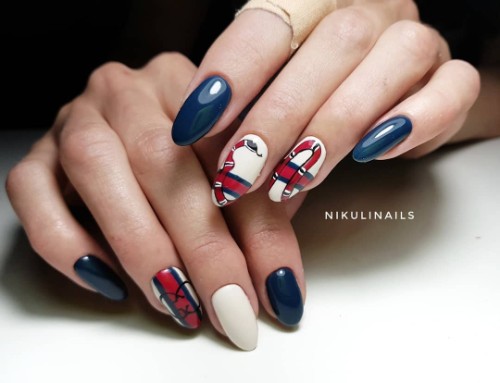 17. Matte black nail design with a Gucci emblem.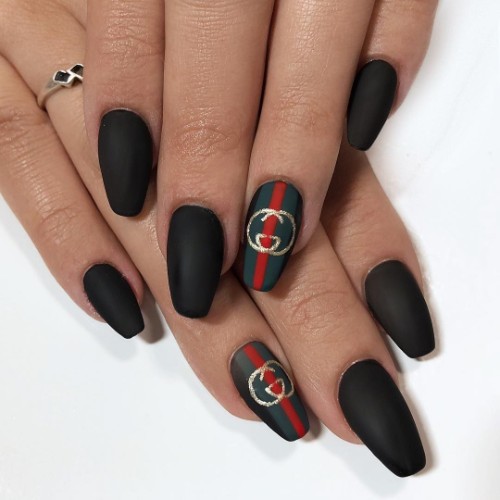 18. Bright green Gucci-themed nail art.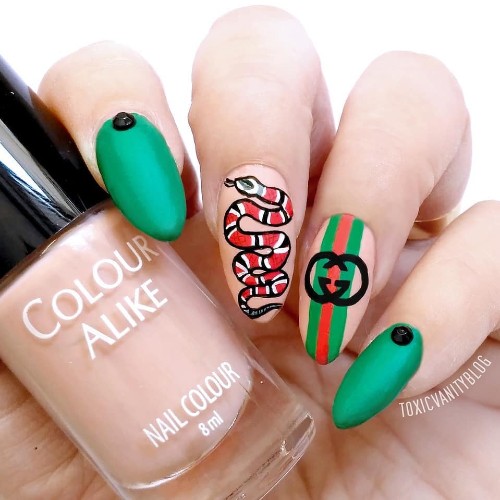 19. Gucci nails with a 3D snake.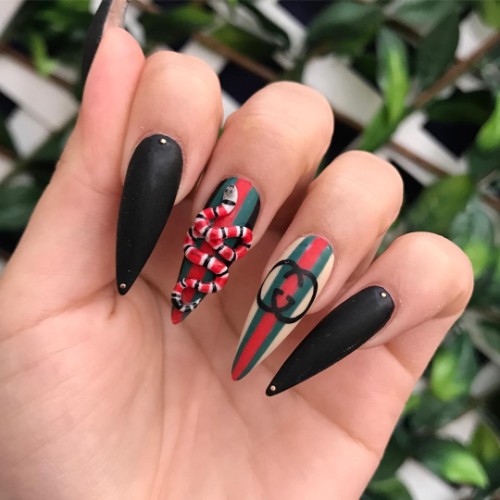 20. Marvellous Gucci nail art with realistic snake tips.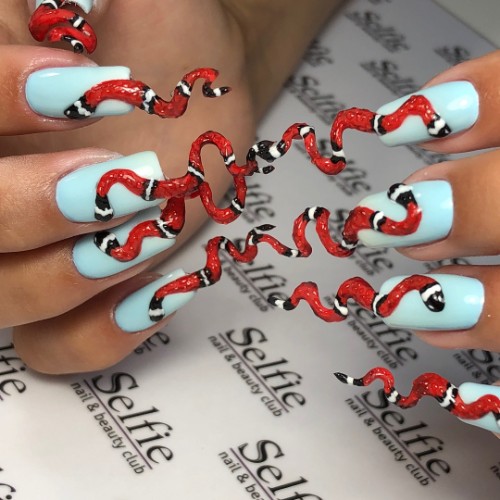 Sooooo, HOT or NOT? What do you think?
More different nail designs you will find on our Pinterest boards and on IG account @thenewestnails. Follow us, save the ideas and be inspired by our content.
Our new Telegram channel – t.me/nailspiration
P.S. Don`t forget to subscribe and get a solid dose of nailspiration every week! We promise not to spam!
All rights to published pictures belong to their authors, that`s why we provide credits (if known). If you don`t like sharing your content in such a way, contact us directly at thenewestnails@gmail.com. Thanks for understanding, you`re amazing!
MORE INTERESTING POSTS:
Candy Ball Nail Designs: Photos and Video Tutorials
Crazy, Strange and Weird Nails
Top Wine Colored and Wine Themed Nail Designs
Unicorn Nail Art: Pastel, Rainbow and Holographic Nails, Unicorn Horns
Denim Nails, Jeans Nails or Nails with Thread: A New Trend on Instagram