Wine nails are so perfect for fall! Hope you agree. That's why we thought it would be great to gather some new and fresh ideas of wine colored nails from Instagram, Tumblr. and Pinterest. So, read the article, get inspired, open a bottle of your favorite wine and do your nails. Or do your nails first and then open a bottle… Don't mind. Better read.
Advertisement-Continue Reading Below
Save this article for later. Pin it!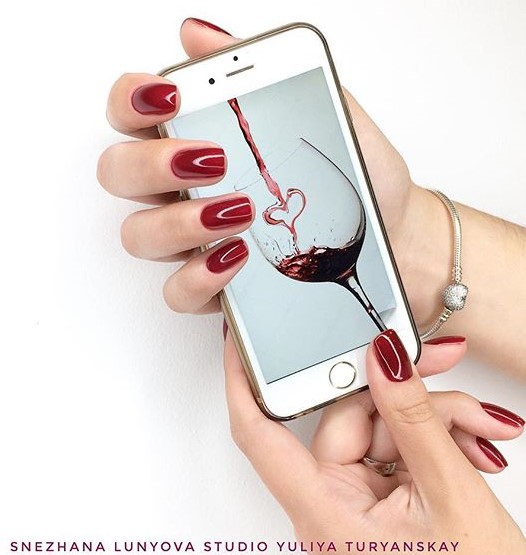 Most Popular Red Wine Nails Ideas
Of course, you can always go for solid glossy wine-red nails, or for a matte finish. These are two top variants. (BTW, glossy or matte?)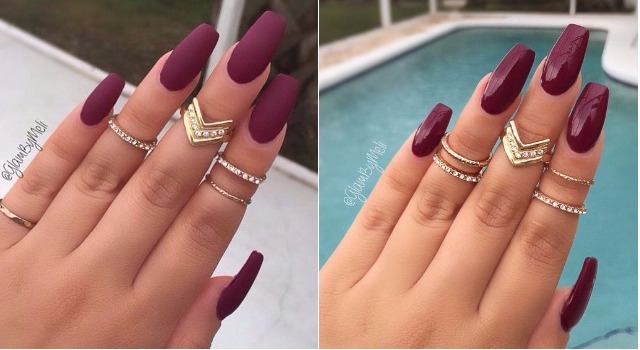 Especially if you are planning to wear wine colored clothes next day. Leather jacket or a long mid-length dress will be a perfect choice.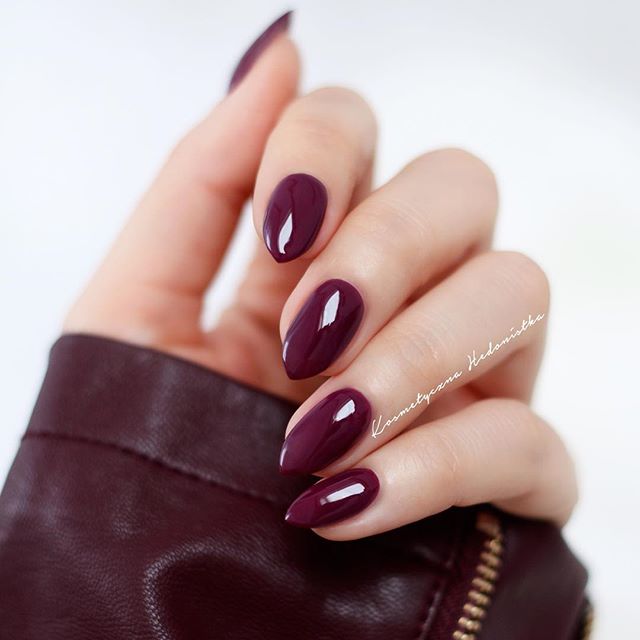 Other variants include combining wine red shade with gold or silver stripes, with foil, rhinestones, geometric designs… It is better to see than to hear) Check out the best ideas of wine red nail designs:
1. Glossy and matte wine French nails.
Look perfect for this fall…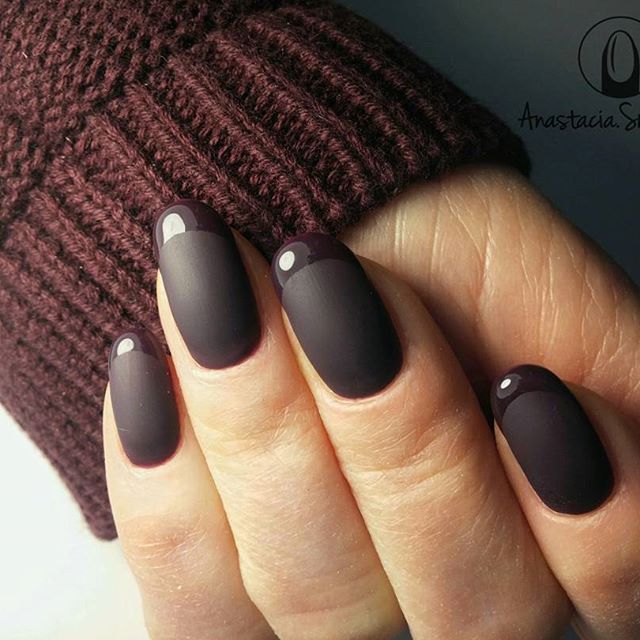 2. Wine red ombre nails.
Opt for a shimmering nail polish in this case.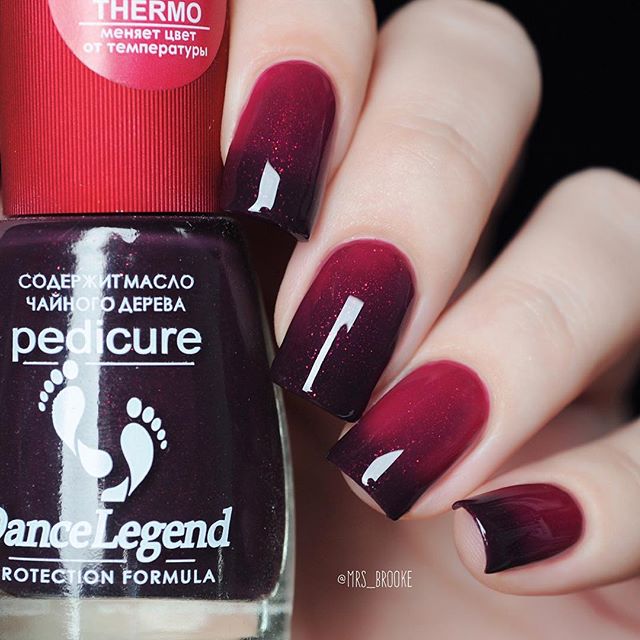 3. Ombre-ed matte wine colored nails.
A great way to upgrade your ombre nails – apply matte finish.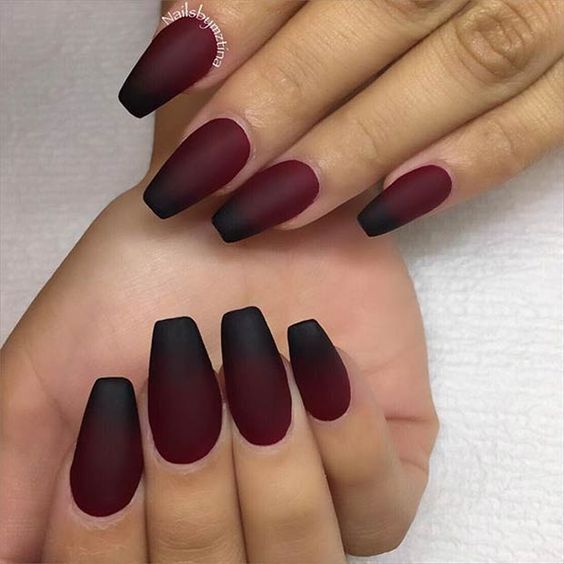 4. Wine purple nails with cat eye nail polish.
Now you understand why cat eye nail polishes are so popular nowadays) Stunning!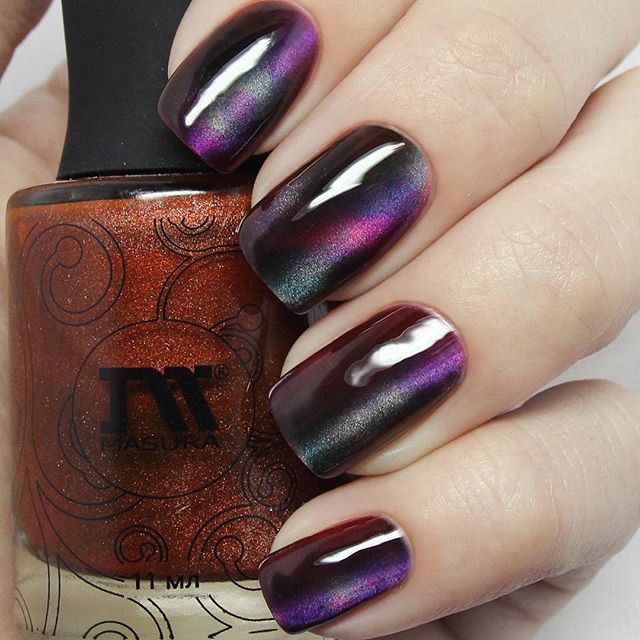 5. Perfect wine nails with gold.
Wine shade and gold foil go together as bread and butter. A foolproof variant!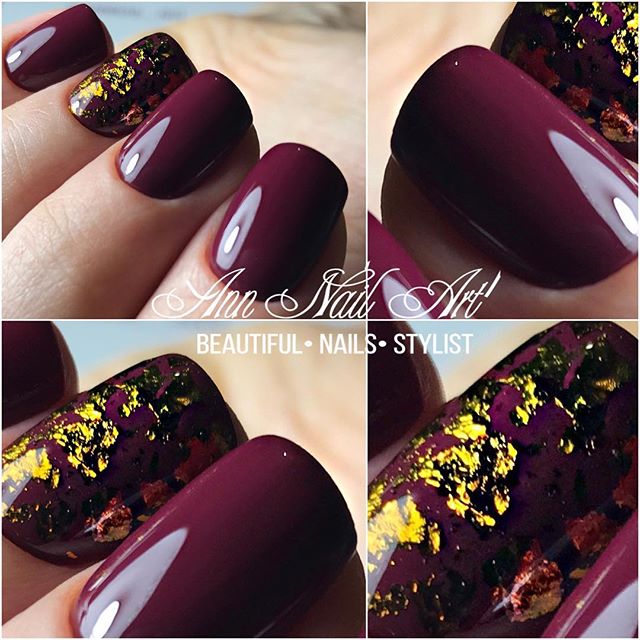 6. Wine wedding nails.
These are perfect for any special occasion – be it a wedding, a prom or a red carpet afterparty.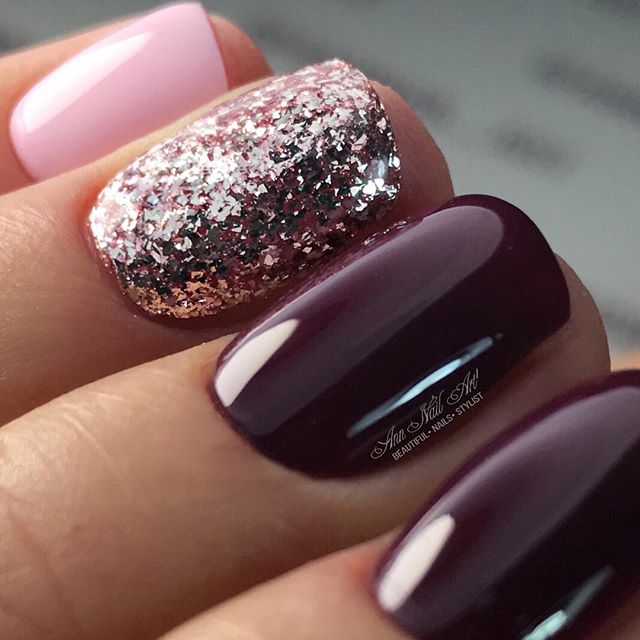 7. Nude, gray and wine red nails.
Great fit for any casual look.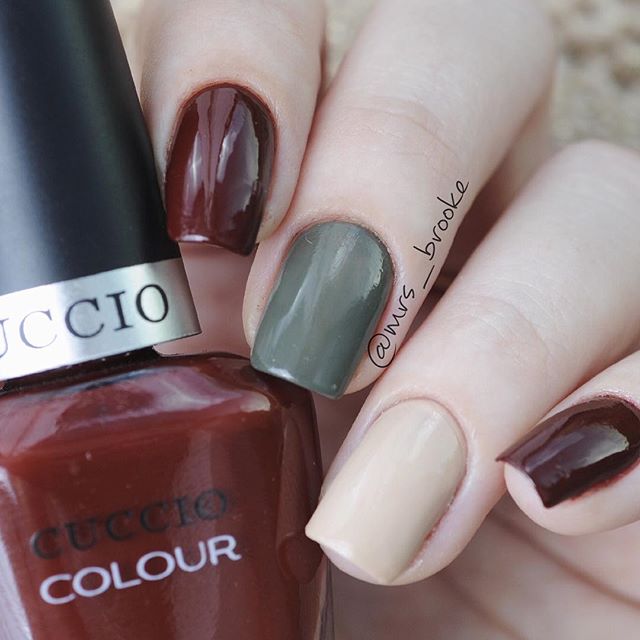 8. Wine and silver nails.
This mani looks rich and feminine.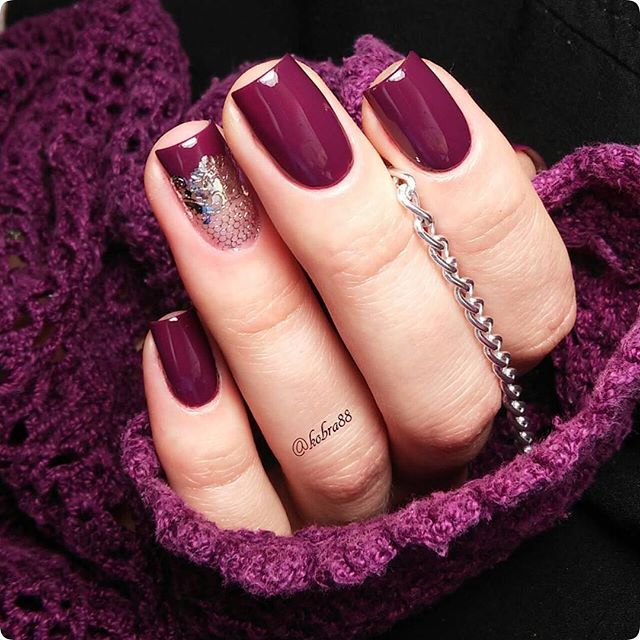 9. Wine and white nails.
Simple, but showy. That glitter accent nail definitely adds some glamour.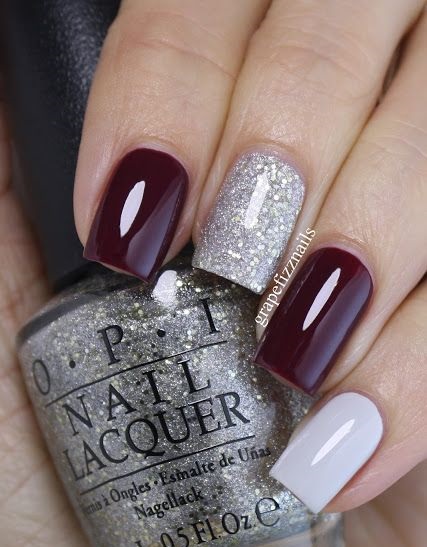 10. Sweater wine glitter nails.
Good variant for sweater weather and winter holidays!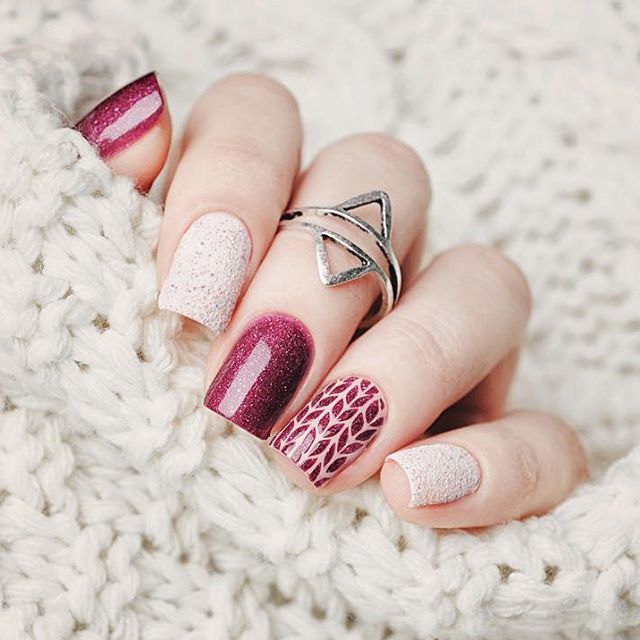 11. Wine red and silver geometric nails.
The most perfect mani among all geometric designs seen this year.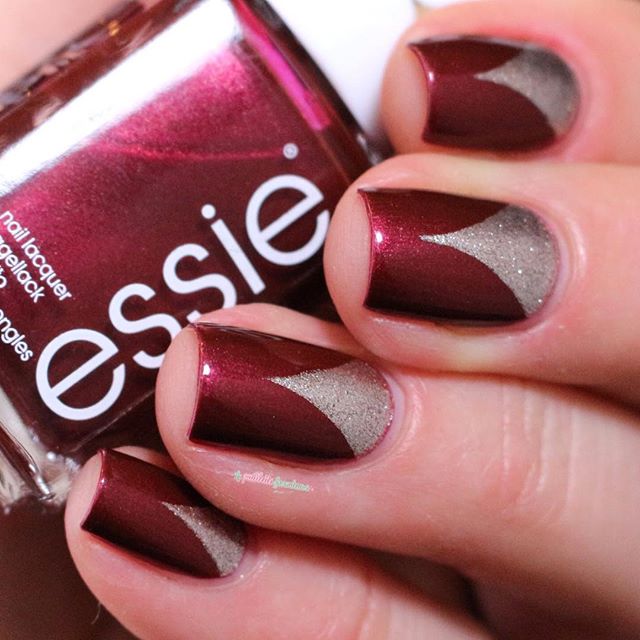 12. Minimalistic wine colored nails with gold.
Want to do a wine red mani yourself? This one is easy to DIY, really.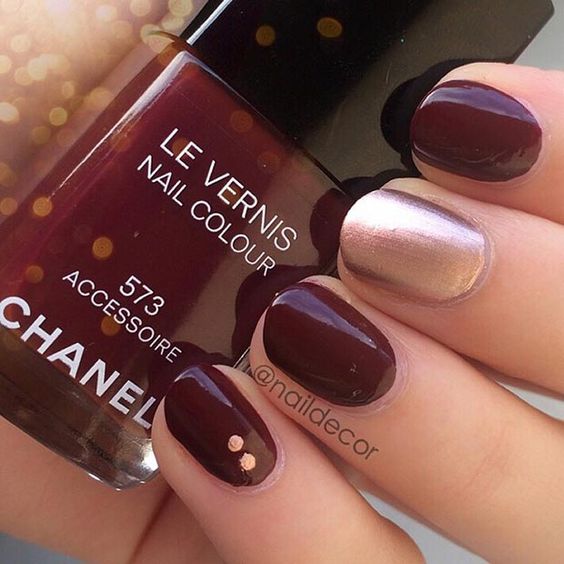 13. Oval wine nails with rhinestones.
Gel nails with almost no design. But this glossy finish… It is amazing.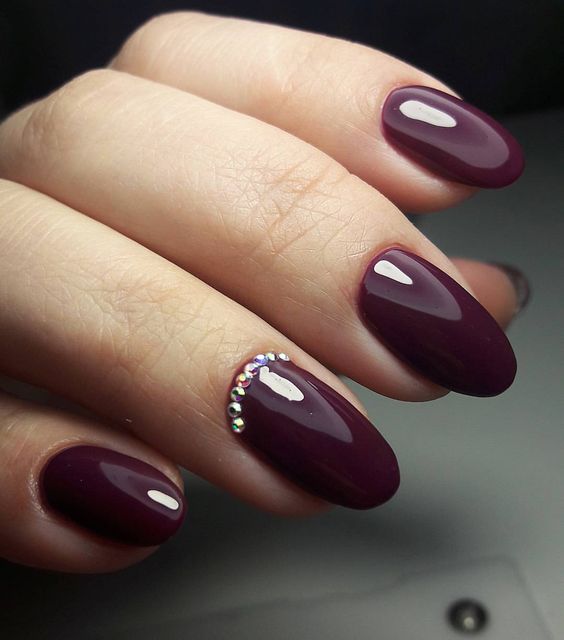 14. Wine nails with golden glitter nail tips.
One more easy nail design that any girl can copy, but the one that looks super-trendy and fashionable.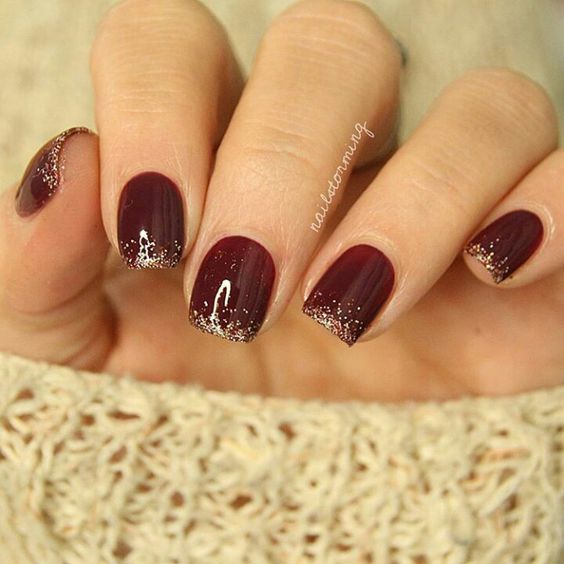 15. Butterfly design on wine coloured nails.
For this one you will have to use a nail sticker or book an appointment with your nail master. Adorable!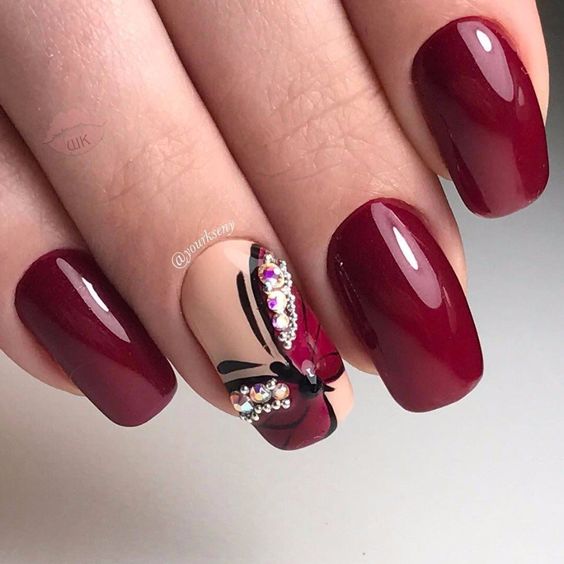 16. Marsala nails with shattered glass design.
Shattered glass effect is still in trend. On a red wine base it looks pretty cute.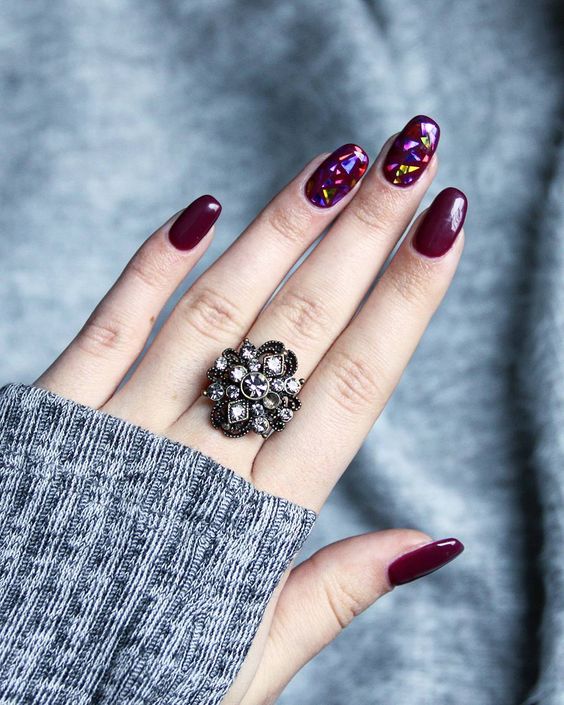 17. Simple nude and wine colored nails with stripes.
Great shade! We show where you may buy different wine color nail polishes below, so keep reading.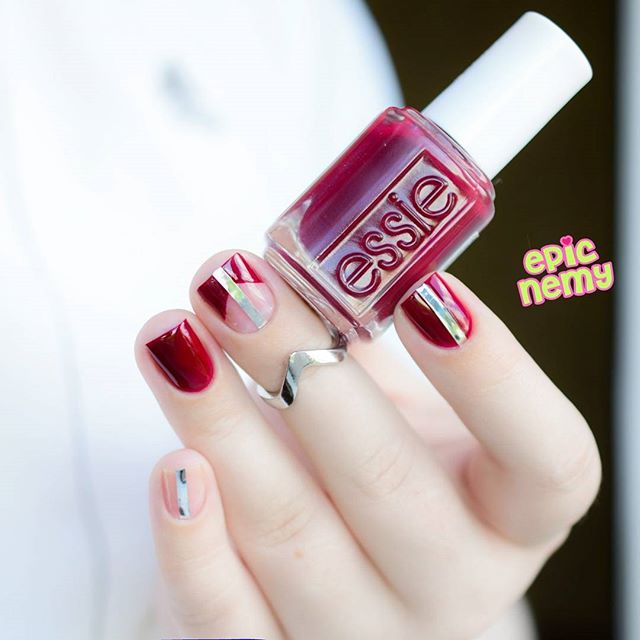 18. Wine gel nails with flower design.
Flower nail designs are among the top requested by women of all ages. In burgundy wine shade flower manis look marvelous.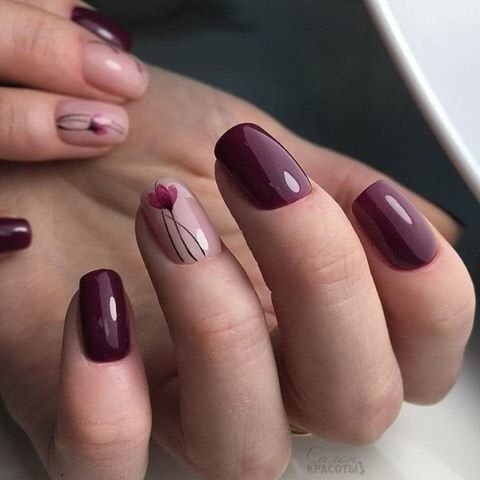 19. Burgundy nails with geometric gold glitter design.
One more geometry on nails and one more picture worth saving. Pin it and save the photo for your future nail experiments.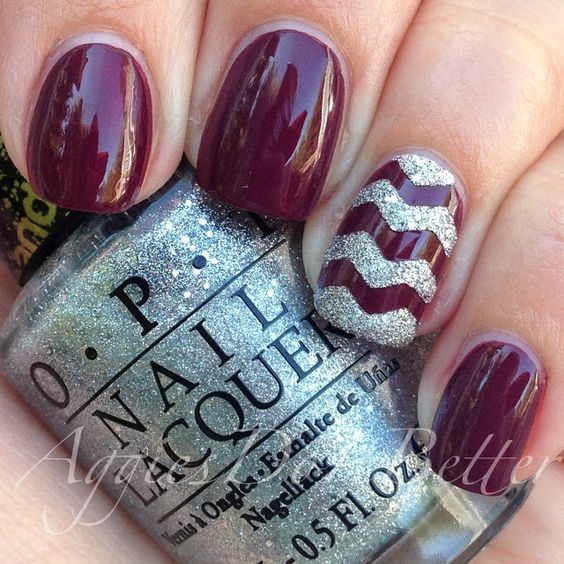 20. Dark wine nails with one glitter accent nail.
The simplest idea – make all nails of deep dark wine color, one nail cover with glitter nail polish.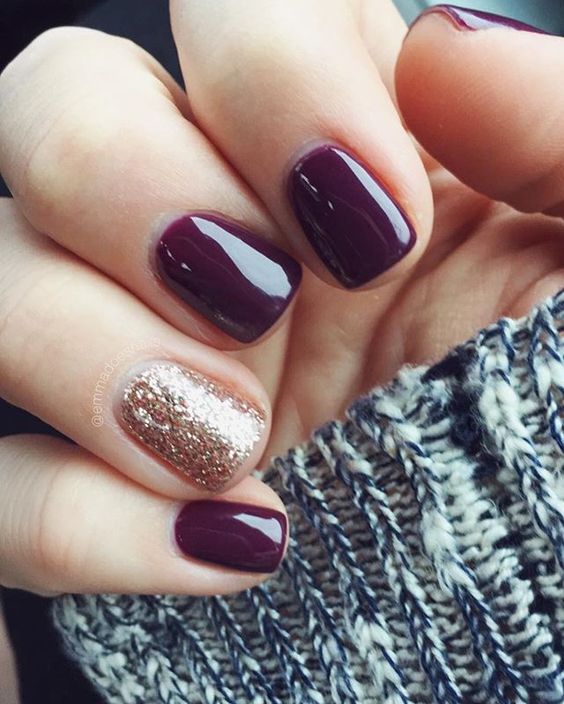 21. Contrasty wine red and blue nails.
A bold idea we must say… But successful!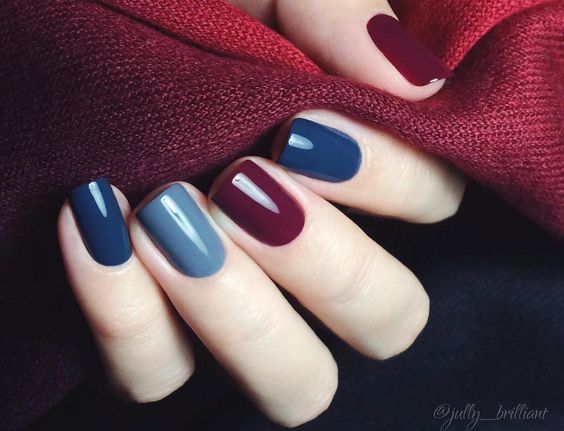 22. Wine red nails with glitter nail polish.
One more idea how to apply glitter on your nails.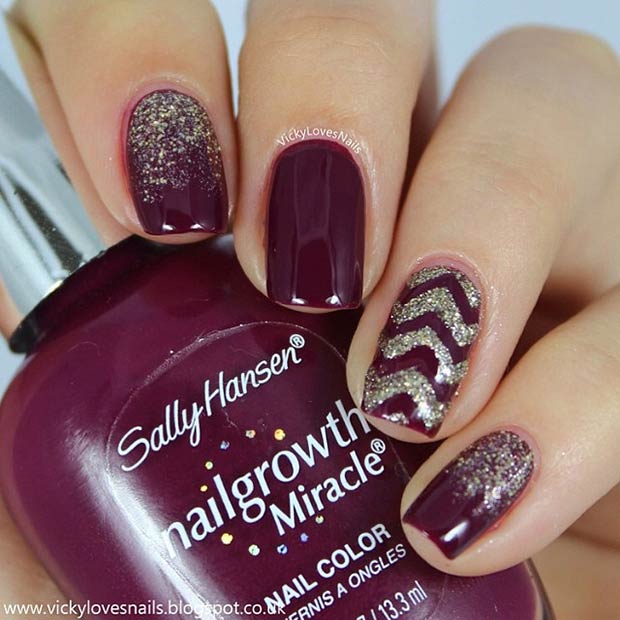 23. Easy plum wine nails design.
Chevrons, dots, metallic nail polish accents. Interesting!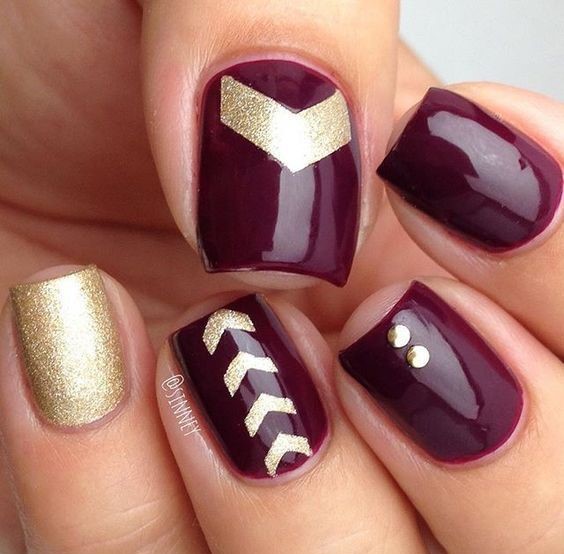 24. Dark red glossy and grainy matte nails.
Combine different textures in your mani and you will get new fresh variants.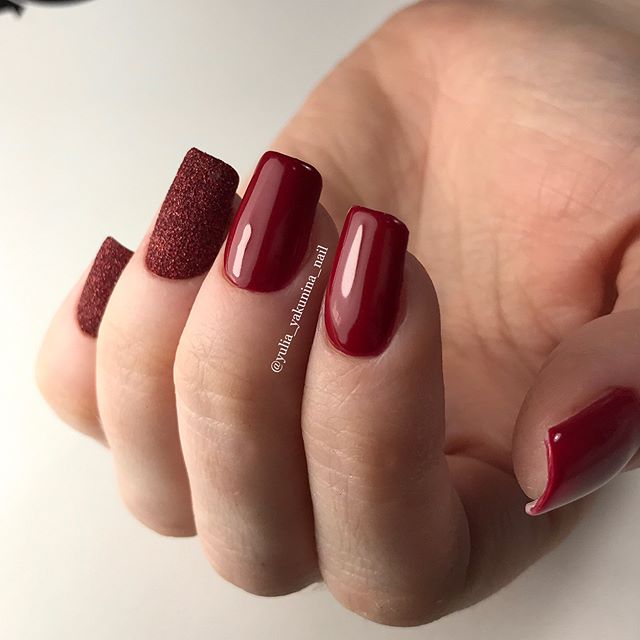 25. Wine acrylic nails with nude shade and glitter.
Coffin nails are trendy now. Nude coffin nails are super-trendy. Two plum wine red and glitter nails take the mani to the whole new level.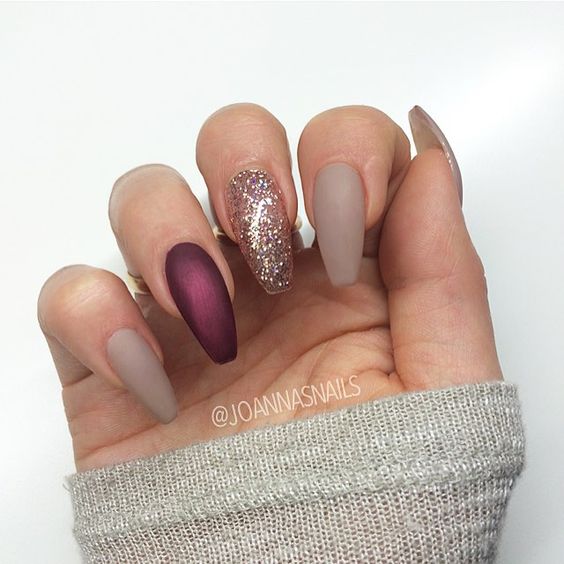 26. Matte wine colored nail design.
Matte finish, gold foil, metallic details. But all lines here have to be straight and neat.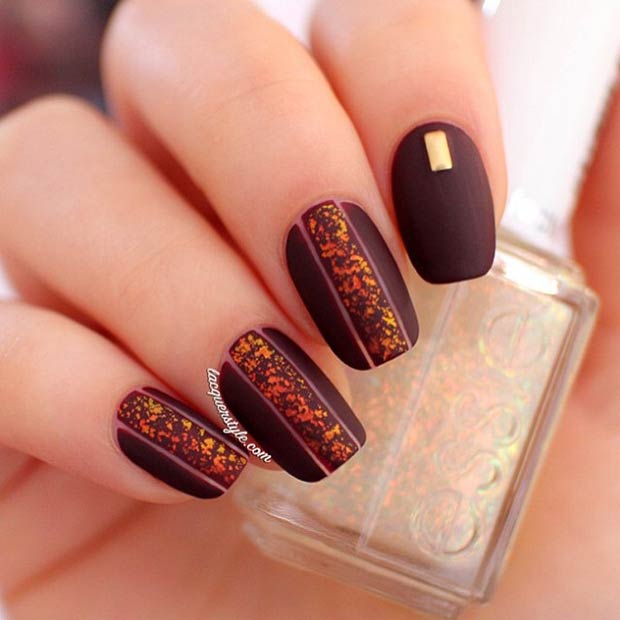 27. Mountain peak shaped red wine nails.
Interesting nail shape! In bright wine red shade it looks fantastic.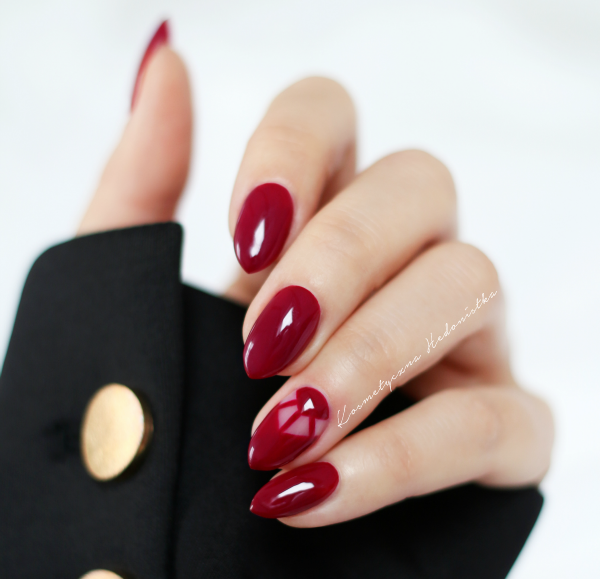 28. Matte wine nails with glossy French tips.
One more French nail design, but more elevated, with a glistening accent nail.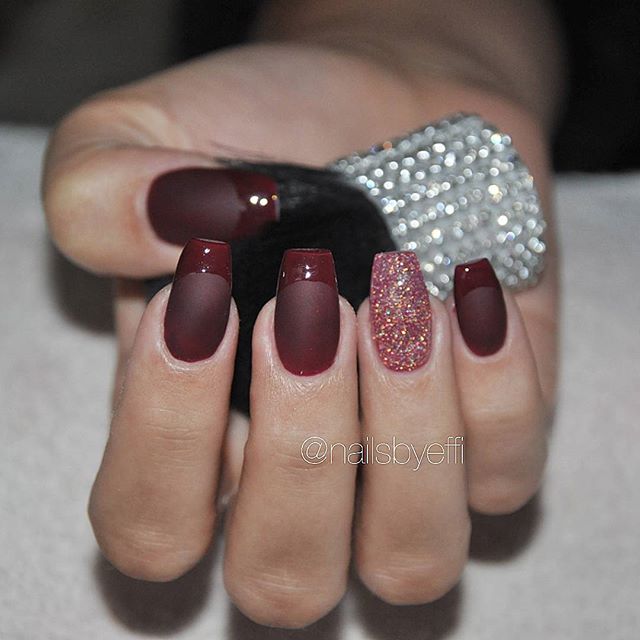 29. Wine coffin nails with rhinestones.
Coffin nails look even more festive if combined with rhinestones. For special occasions.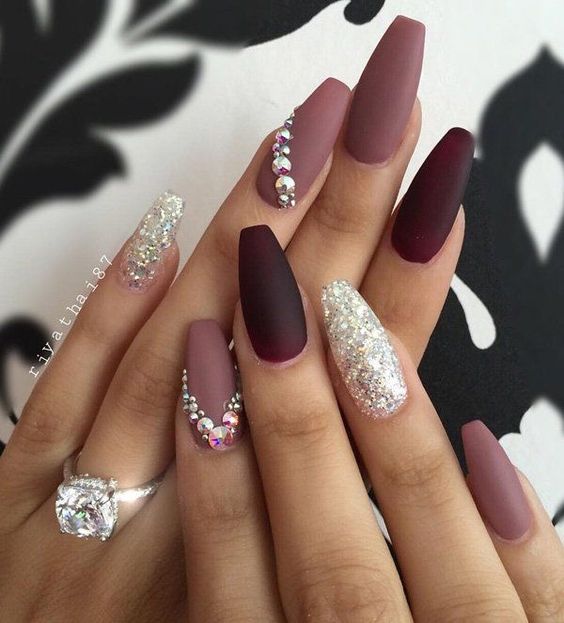 30. Wine red shade on short nails.
The great news is that wine red nail color looks perfect on short nails too!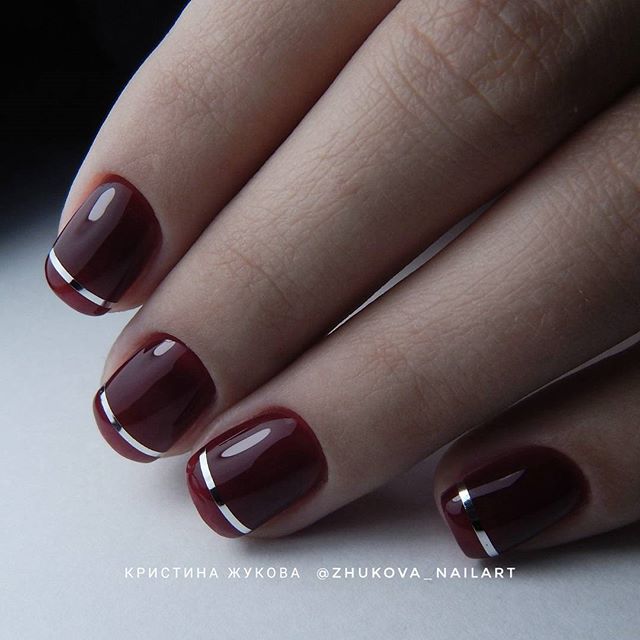 31. Wine almond nails with holo nail polish.
Think holo nail polish if you want to add shine to your mani.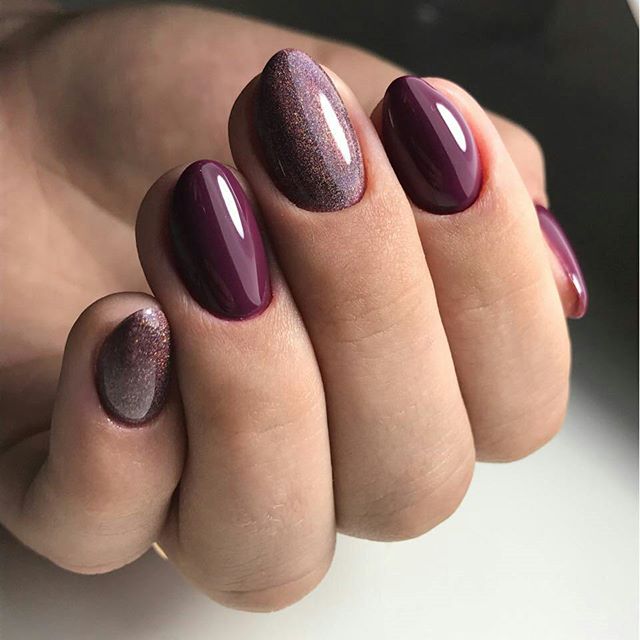 32. Burgundy nail design with hearts.
Idea for Valentine's Day. Or for a romantic date.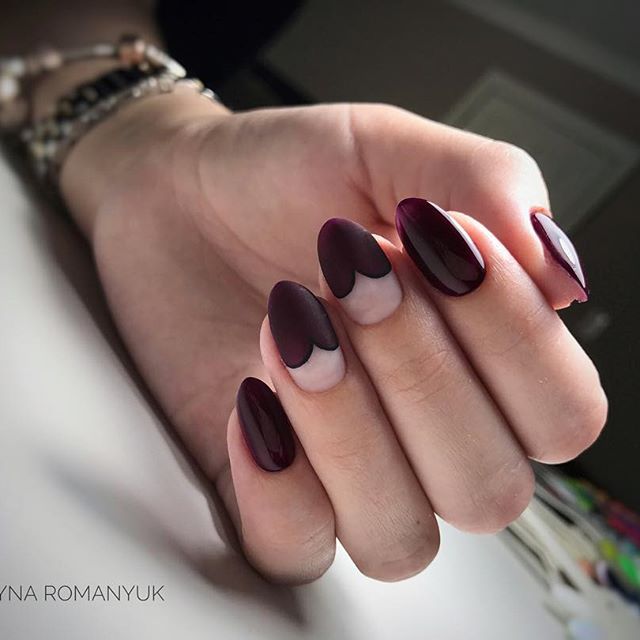 33. Wine red stiletto nails.
Stiletto nails look adorable themselves, without any specific details. But agree, in wine red shade they are even more spectacular.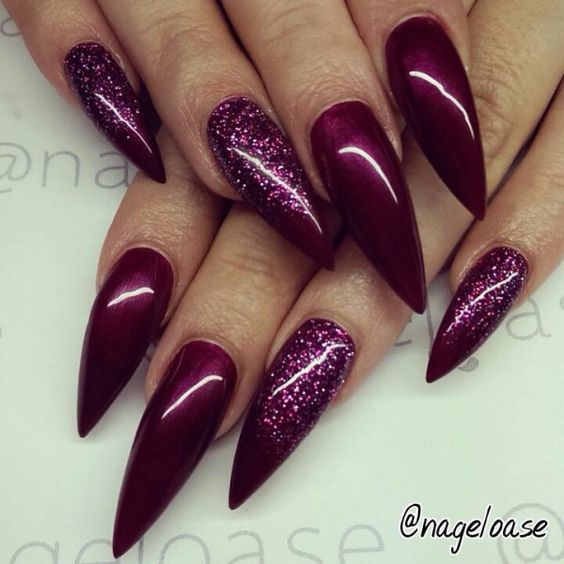 34. Silver and wine squoval nails.
Cute! Silver glitter matches with red wine color ideally.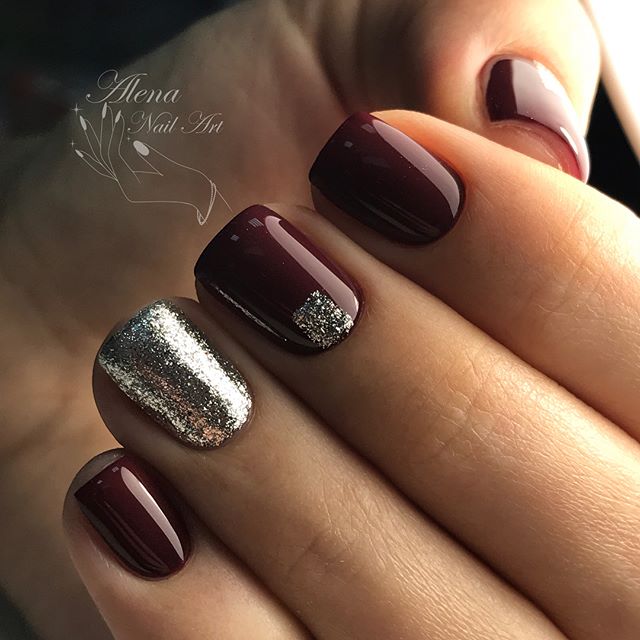 35. Geometric matte and glossy burgundy manicure.
These ones definitely need some time and efforts. But the final result is worth all the pain.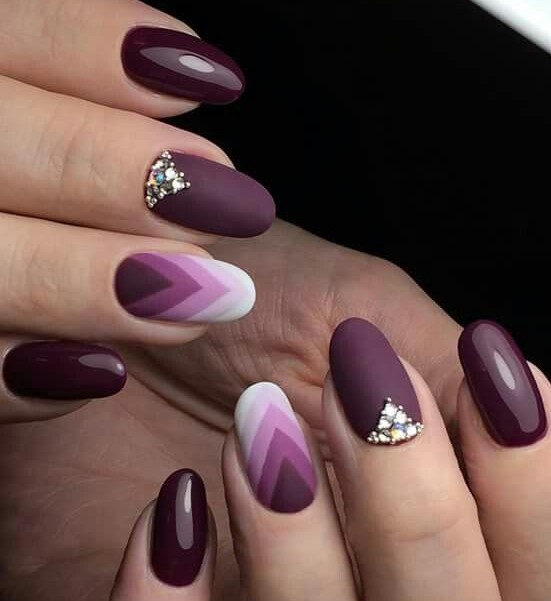 Wine Themed Nails
Time to see wine themed nail designs! Yes, they also exist and you will definitely like them if you like wine as we do:
 36. Nails with a glass of wine.
🙂 For all female wine lovers on this planet!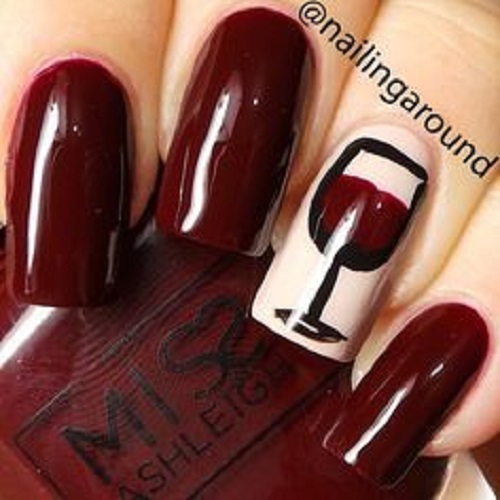 37. Dark red nails with two glasses of wine.
Cheers! Perfect for a date.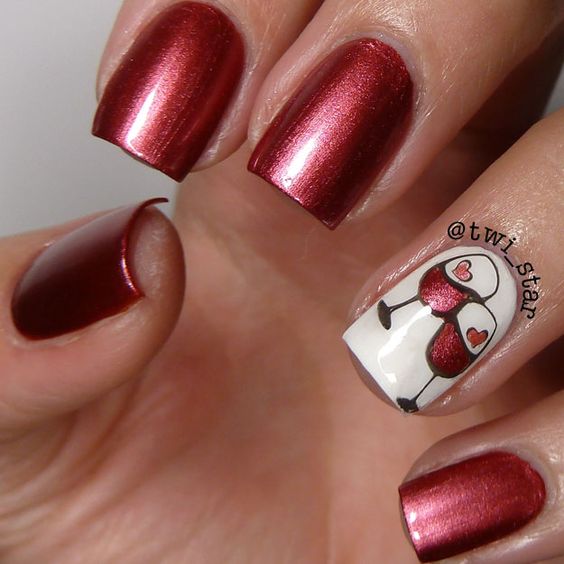 38. Minnie Mouse black and white wine themed nails.
Very-very cute and funny.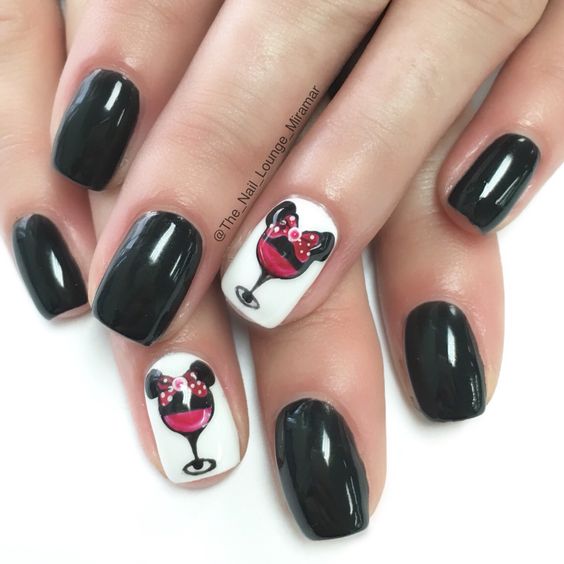 39. Nail design with a wine bottle and a glass.
A simple matte design, but a bottle and a glass are made with a 3D effect and this makes the mani super-interesting.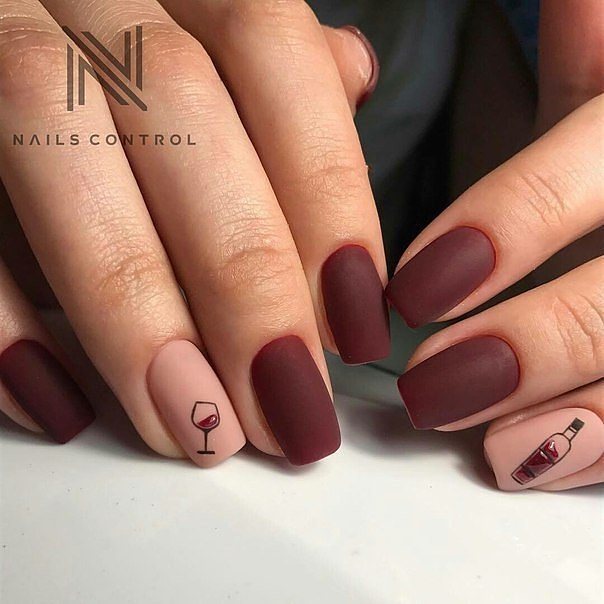 40. Grape nail design.
Grape wine-red and gold nail design, that can be easily made at home.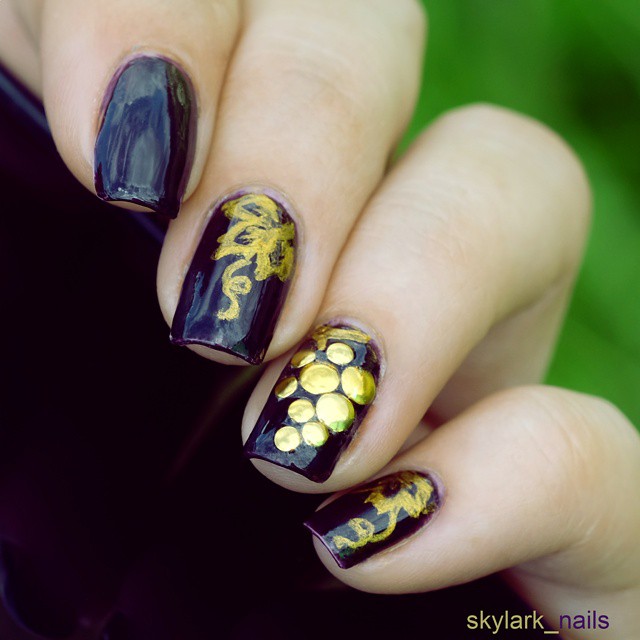 Easy Tutorials of Wine Nails
For those girls who want to create smth simple but cute at the same time. And for those who have striping tape, of course. It will help you to draw the straight geometric lines.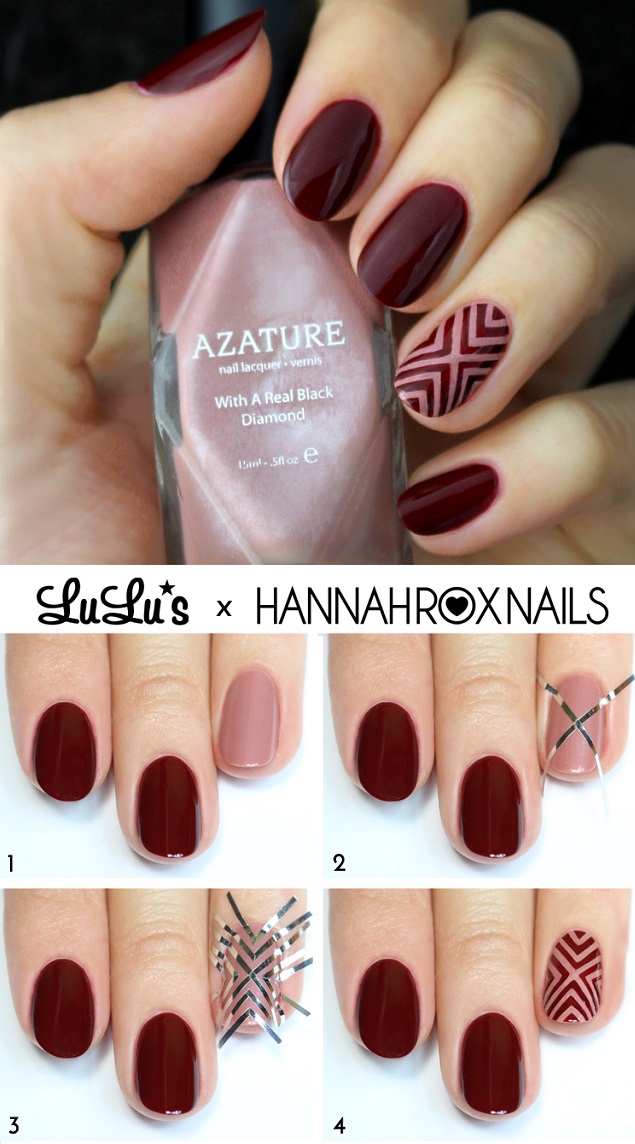 Two more wonderful tutorials – this time for nail masters whose clients love wine 🙂 Learn how to create a perfect manicure with a glass of wine!
Wine nail polish list
As promised, we give the top-10 wine color nail polishes for any budget (from $7 to $50).
1. OPI Malaga wine nail polish.
Rich and deep intoxicating wine-red color, can be worn all year round.
Price: $10.50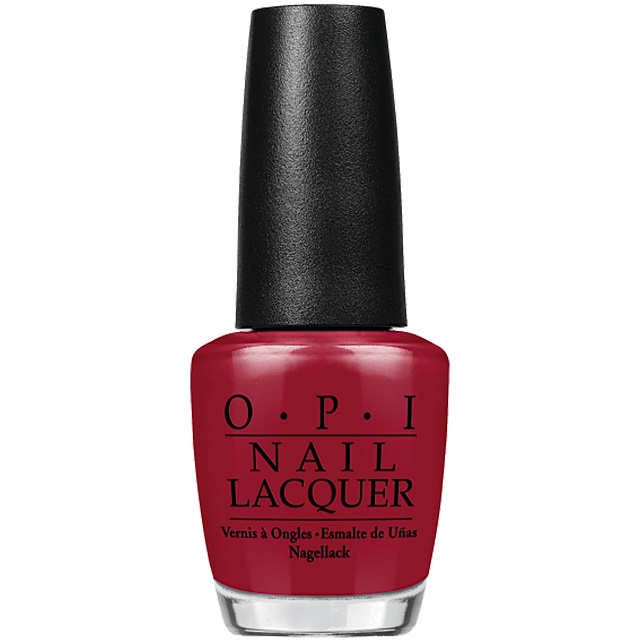 2. Essie Bordeaux dark wine nail polish.
A deep wine color nail polish. Is described as a 'vintage beauty'.
Price: $9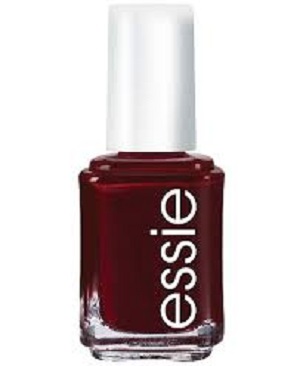 3. Chanel Rouge Noir Le Vernis red wine nail polish.
Includes bioceramics and ceramides that improve the quality of nails.
Price: $28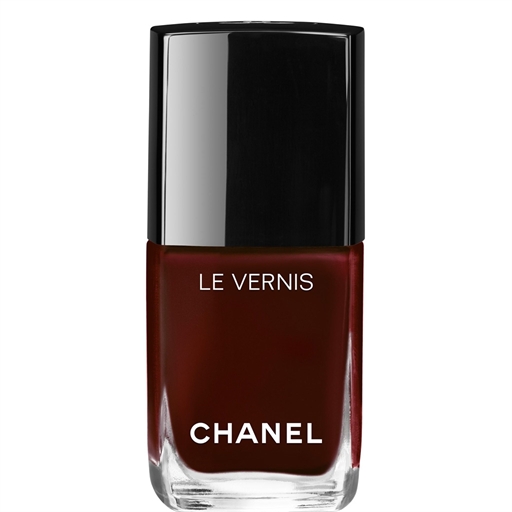 4. Christian Louboutin Lady Peep wine colored nail polish.
Dark red wine nail polish, highly pigmented and super glossy.
Price: $50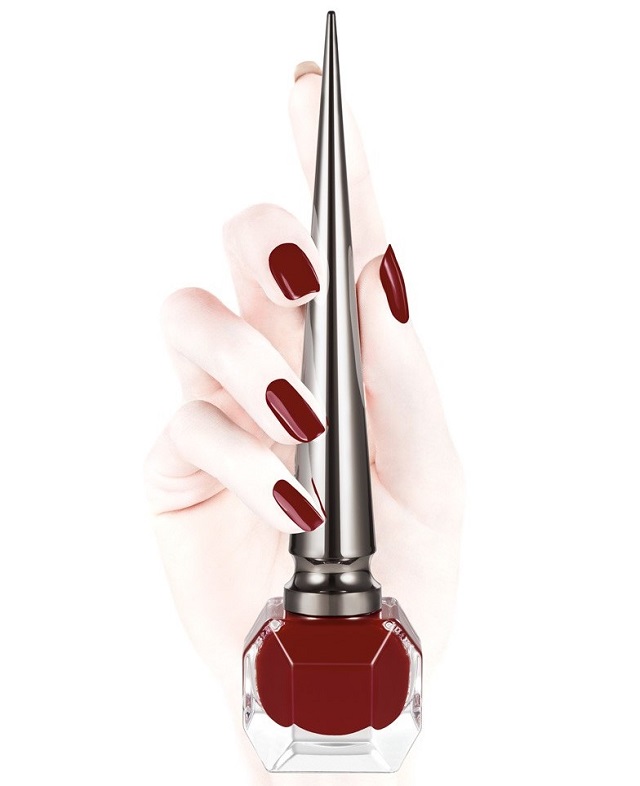 5. Zoya Veronica wine color nail polish.
A full-coverage brilliant red wine colored nail polish.
Price: $10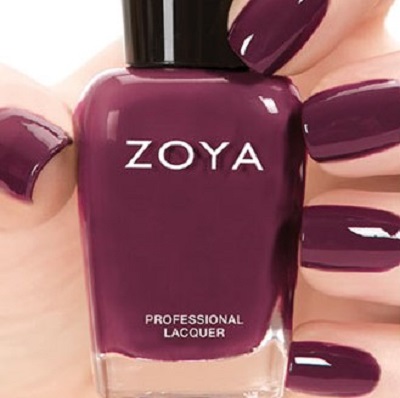 6. NAILS INC. NAILKALE Victoria red wine nail polish.
Deep dark cherry shade. A limited-edition nail polish that contains kale extract with high levels of Vitamins A, C, and K.
Price: $15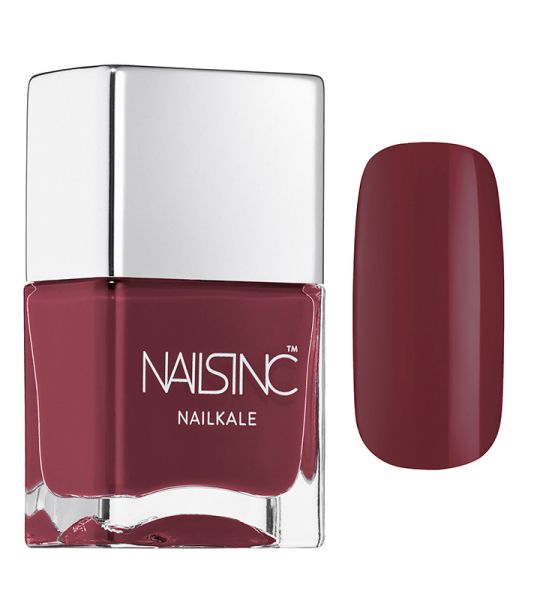 7. Deborah Lippmann Miss Independent wine nail lacquer.
Full coverage berry wine (crème) nail polish. Dual-patented formula with 10 active ingredients.
Price: $20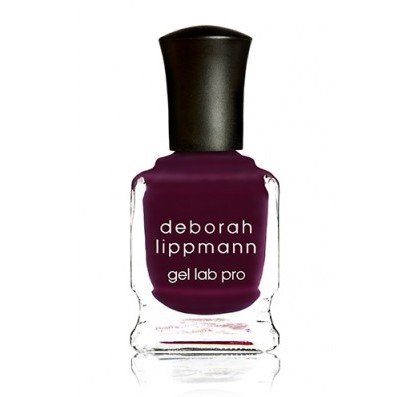 8. Tom Ford Bordeaux Lust wine colored nail lacquer.
High-performance formula with a bendable coating, that delivers the high coverage and shine while staying color-true throughout wear.
Price: $36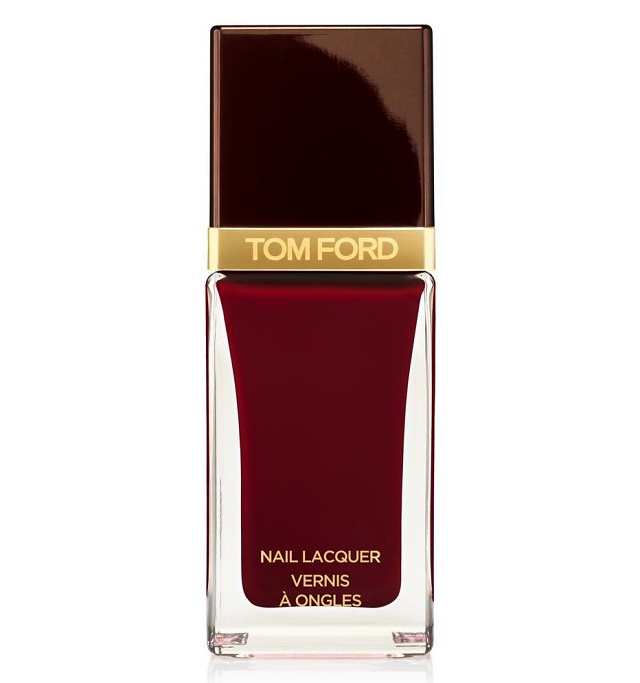 9. ORLY Just Bitten dark wine red nail polish.
This brand new Crème is a part of their Fall Color Collection, Velvet Dream.
Price: $8.50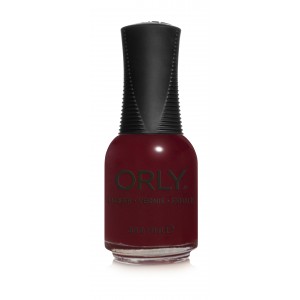 10. China Glaze 'Wine down for what?' nail polish.
Dark wine/burgundy red creme nail color, that dries very quickly on nails.
Price: $7.19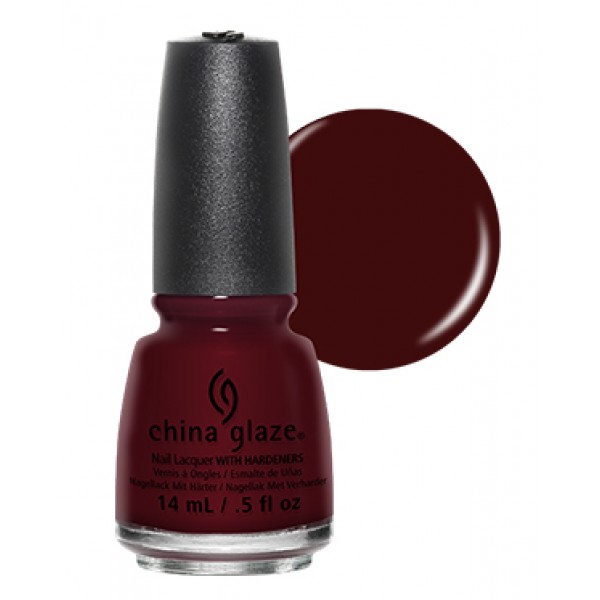 Hope the wine nails inspiration given above will help you to choose your ideal nail design for this season. Because even despite the shade, wine nails always look glam, super-stylish, and feminine. If you have never tried darker colors on your nails, start from the deep burgundy. Wine red nails pair great with clothing of any color, from red palette to greens and blue tones. Try what works for you and enjoy the rich wine shade!
Photos on preview: @melcisme, @nailsbydaniellet, @mrs_brooke, @allnailseverything
Our Instagram
Our Pinterest
Hope you liked this wine red designs article and are going to try some of them in the nearest future. Subscribe, follow us and comment on our blog posts!