A new hype trend of this season is CANDY BALL NAILS – designs with bubbles made of gel, with flowers (sometimes even bugs) inside them. Sounds not very clear, but we are here to help you get what those crystal/flower/ice balls are, how they are created, and how to wear them on your nails. And believe us or not, it is possible to make such embellishments at home. If you have a LED lamp and all the materials, of course. Read on!
Advertisement-Continue Reading Below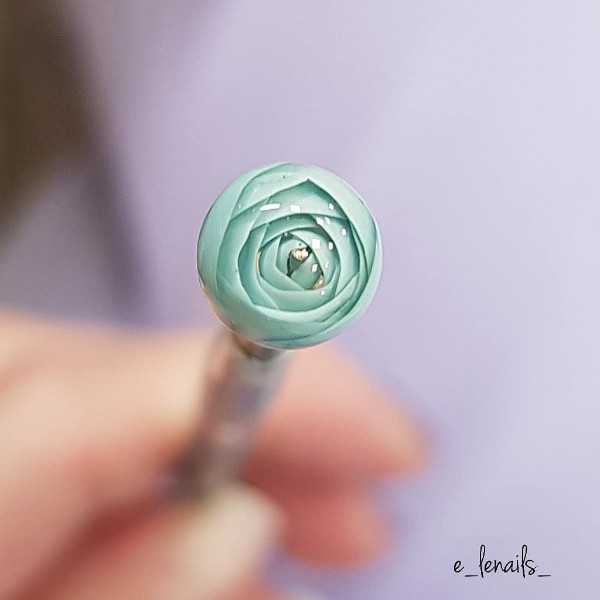 What Are Candy Ball Nails?
We weren't lucky to find the first nail artist who invented this strange nail embellishment, but nail technicians say it is from Korea. Other names for Candy Ball are Crystal Ball, Flower Bubble and even Ice Ball.
Different Candy Ball Types
Yes, they can be pretty different, for example:
– candy balls with flowers – peonies, red poppies, roses, orchids;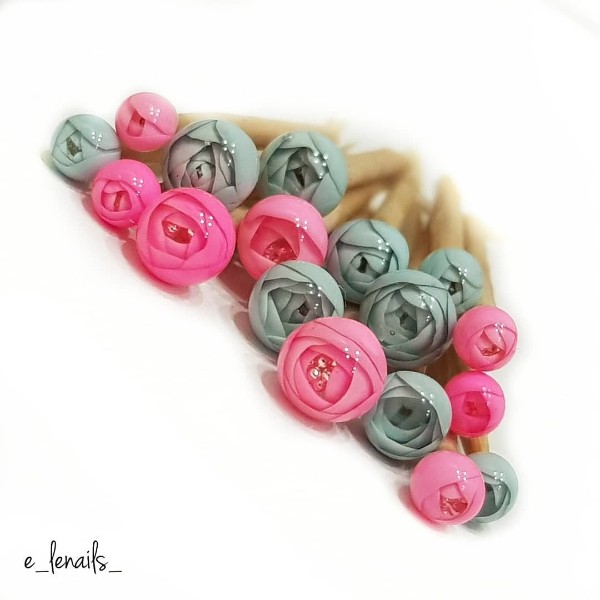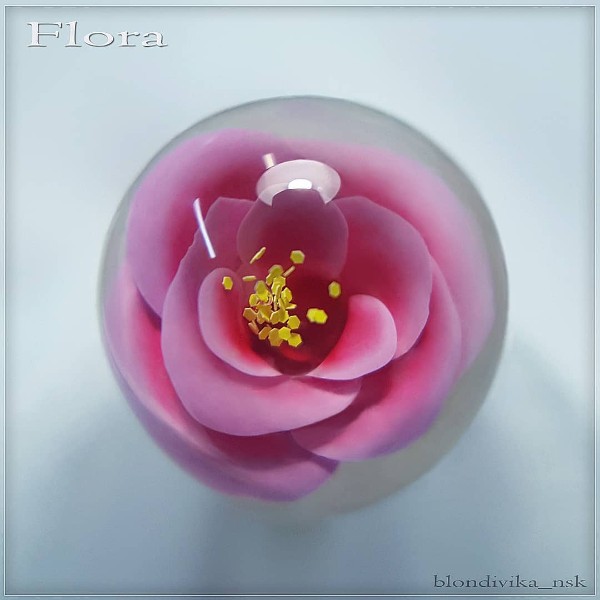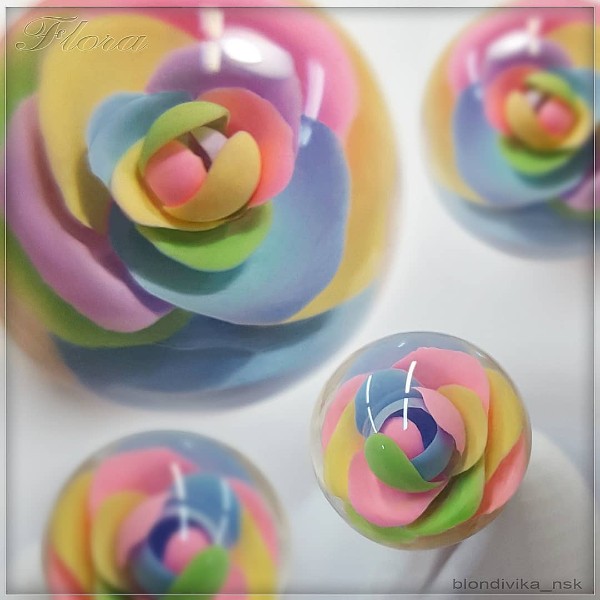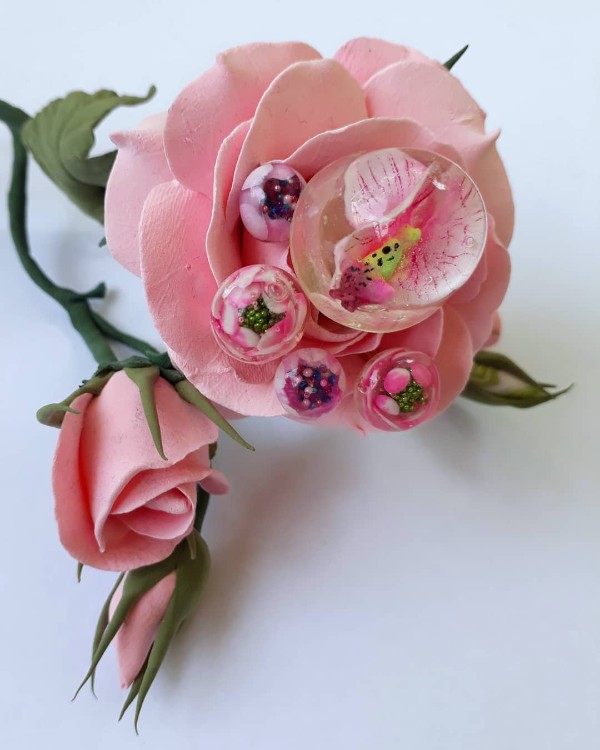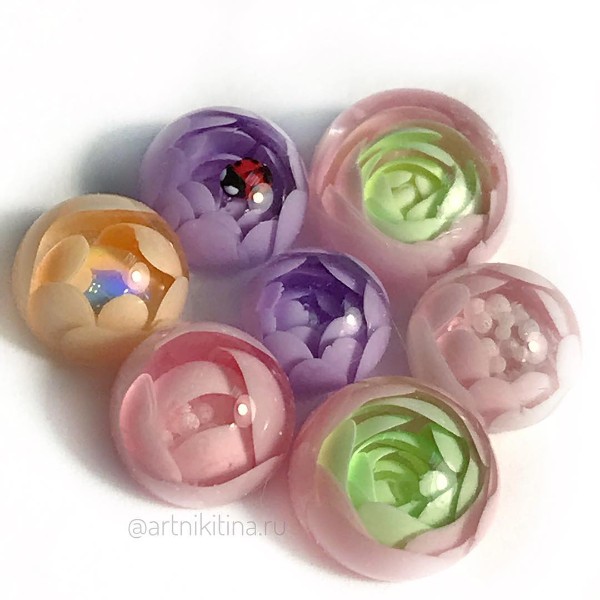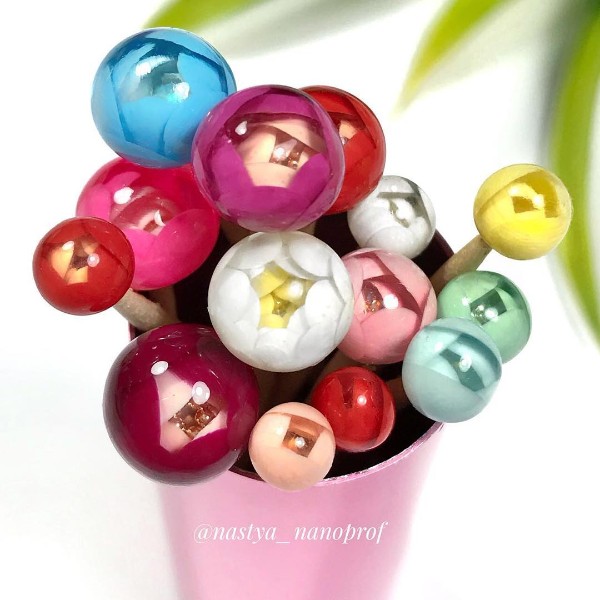 – Candy Ball with Ladybugs (not real!);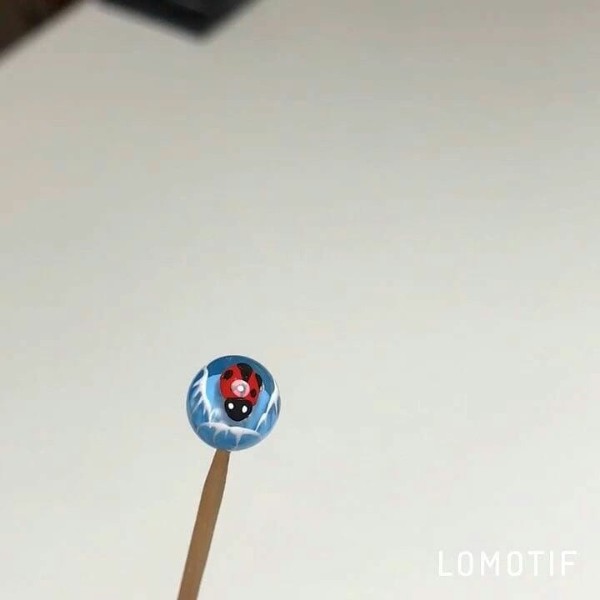 – FLower Balls with beads;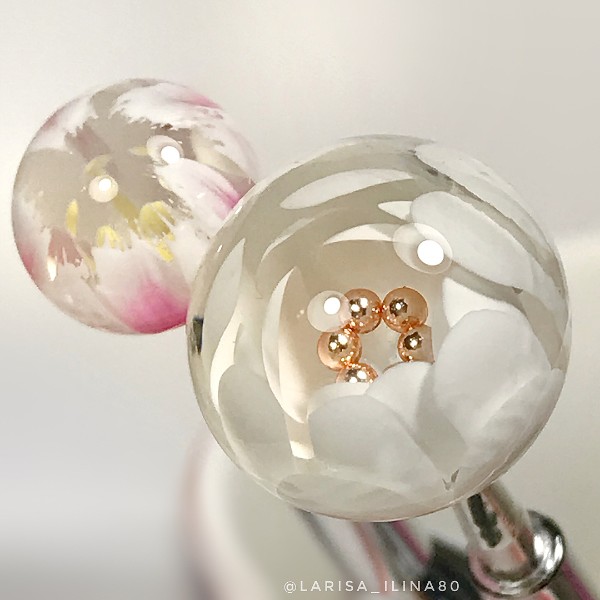 – Candy Balls with fruits and berries inside;
– Summer Candy Balls with seashells and pearls;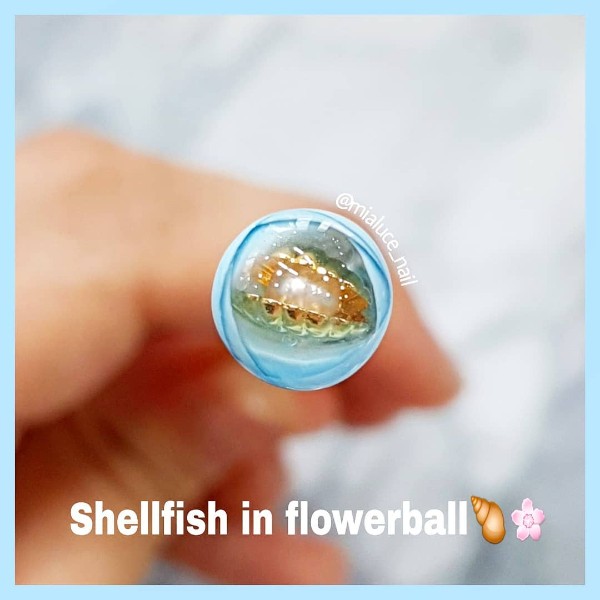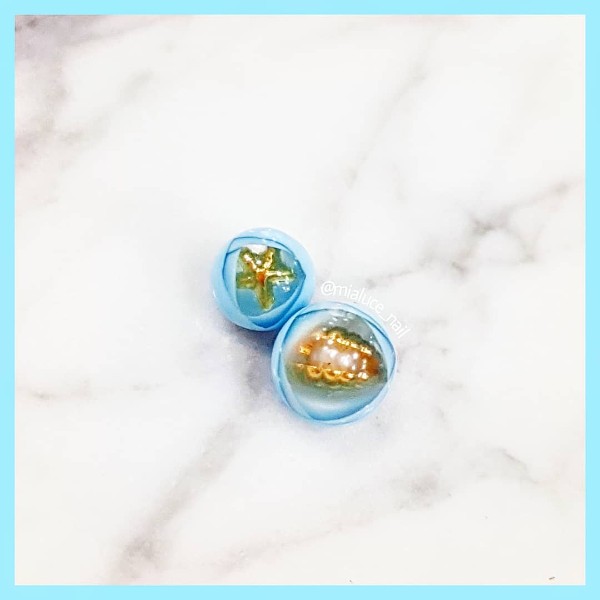 – hyper-creative Crystal Balls for nails;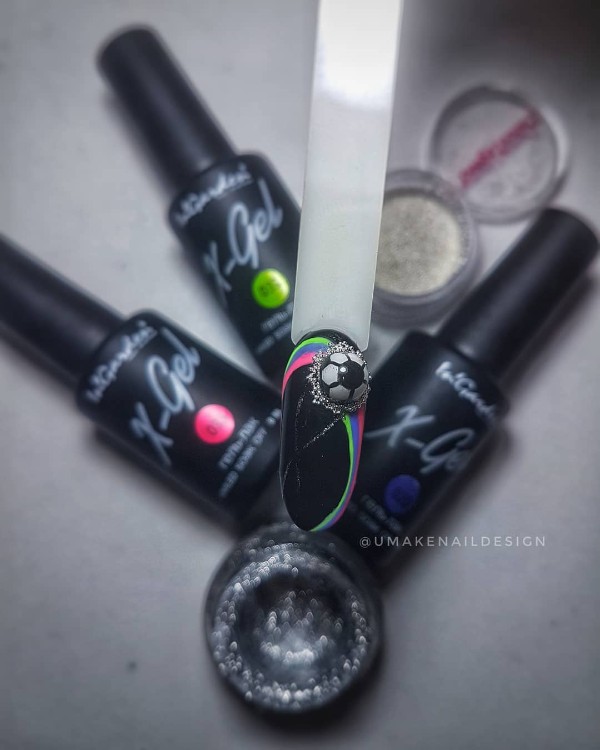 Candy Ball Nails Photos for 2023
Now let's move to the most interesting part – pictures and examples:
1. Pastel Pink Candy Ball Nails with Roses.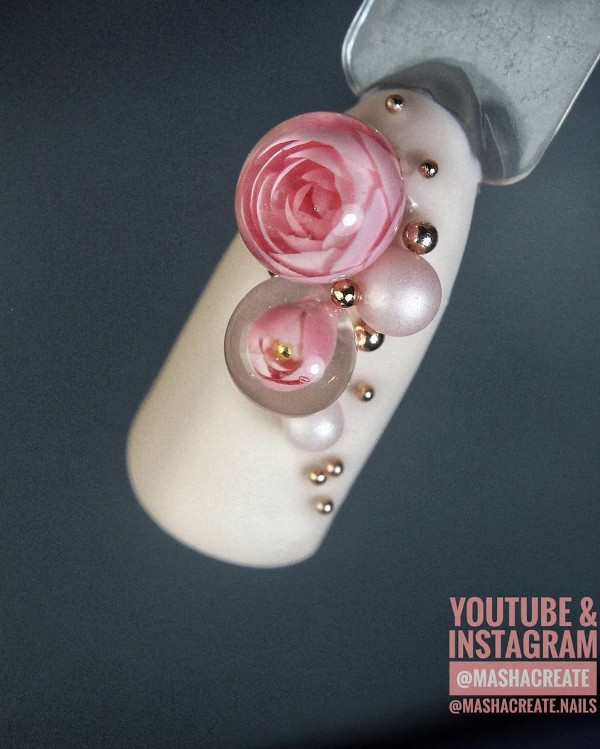 2. Light Pink Candy Ball Manicure with Beads.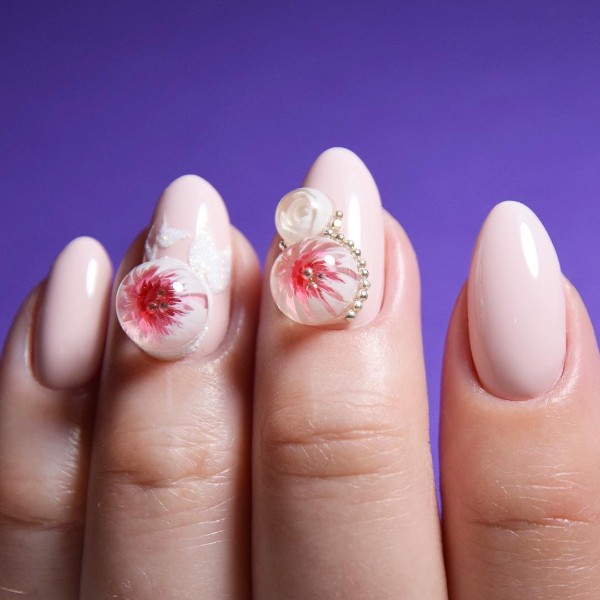 3. Elegant White Candy Ball Nails.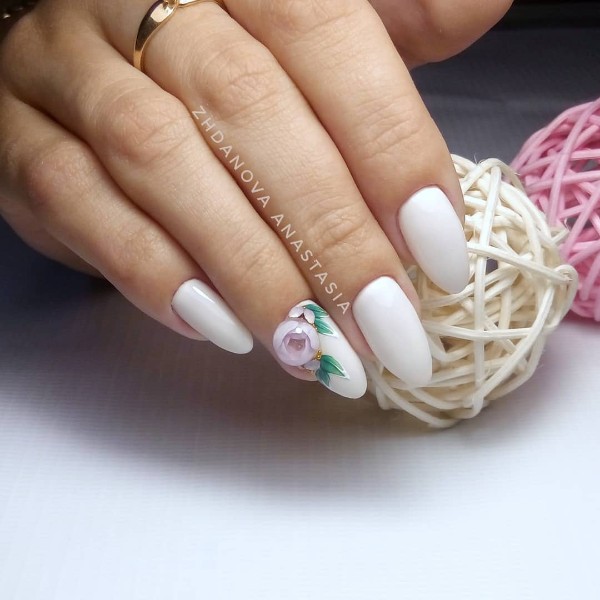 4. French Manicure with Candy Balls.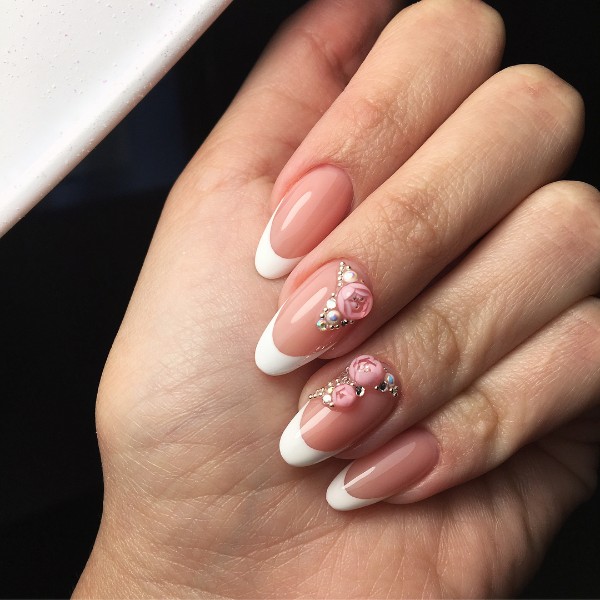 5. Violet Matte Crystal Ball Mani.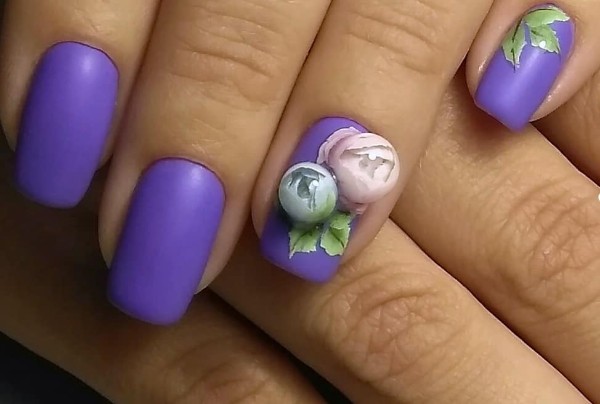 6. Nude Nails with Iceball Embellishments.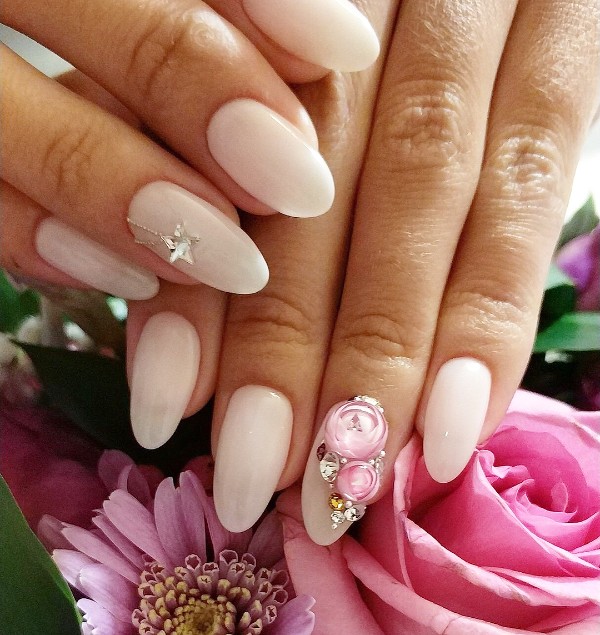 7. Bright Red Nails with Candy Balls.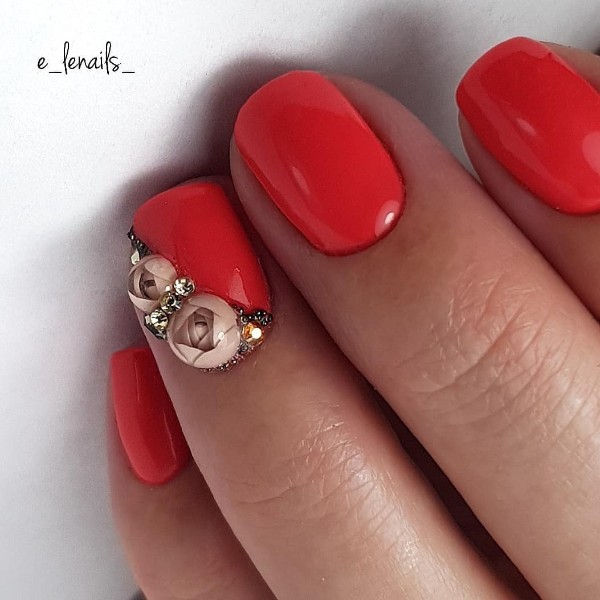 8. Green Nails with Clear Ice Balls.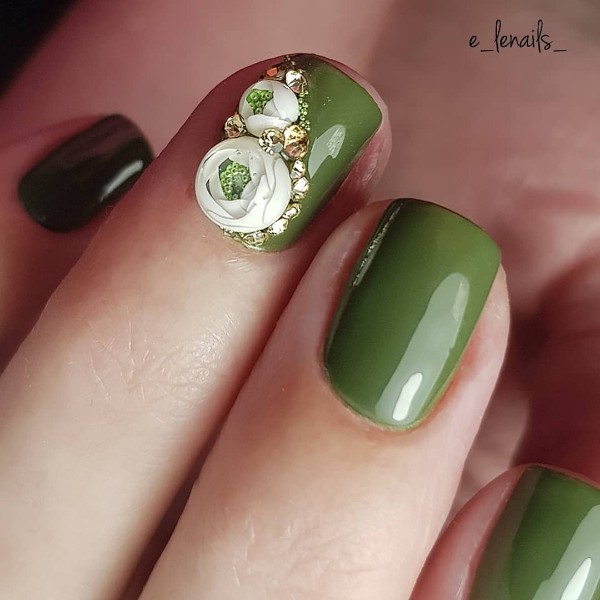 9. Candy Ball Nails and Acrylic Flower.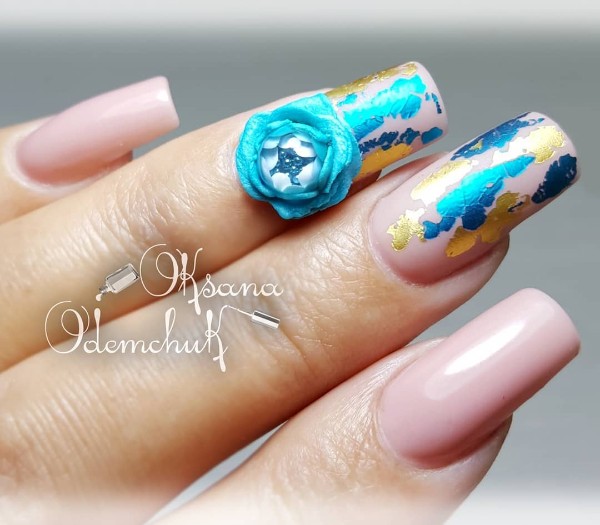 10. Dark Pink Candy Ball Manicure.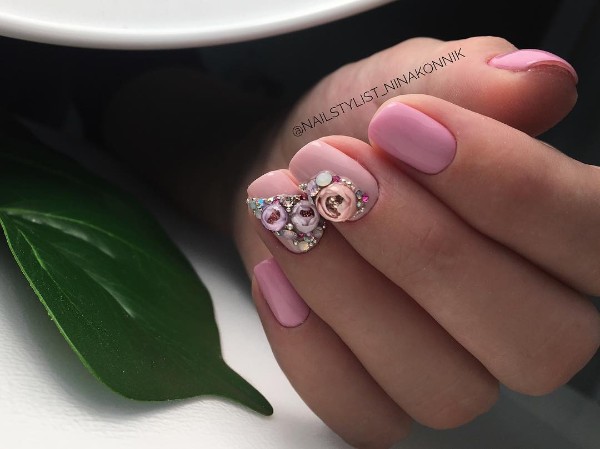 11. Candy Ball on Very Long Nails.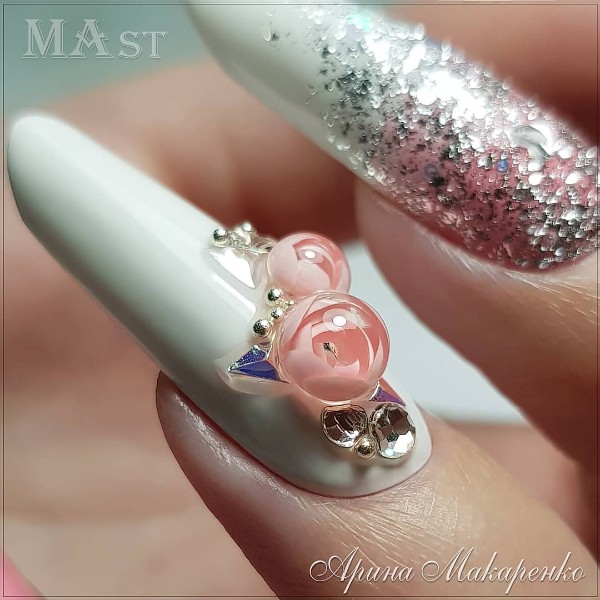 12. Contrasting Orange-Blue Manicure with Flower Balls.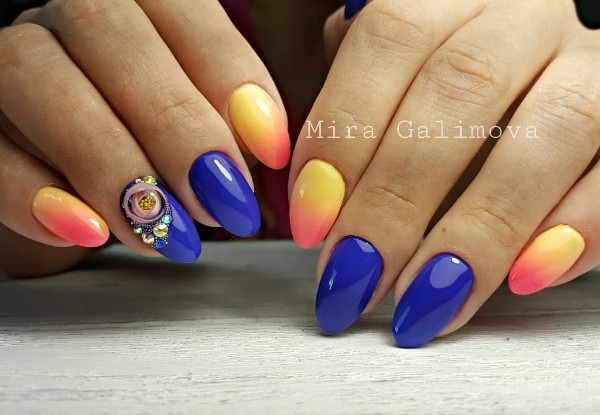 13. White Wedding Nails with Clear Balls.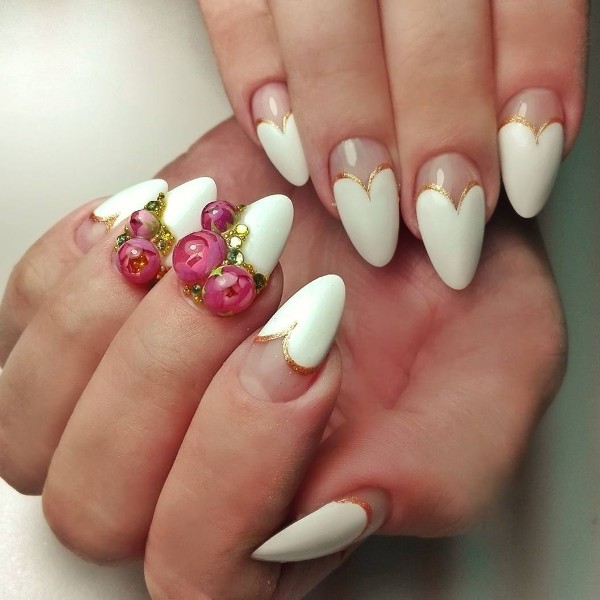 14. White and Blue Nails with Ice Balls.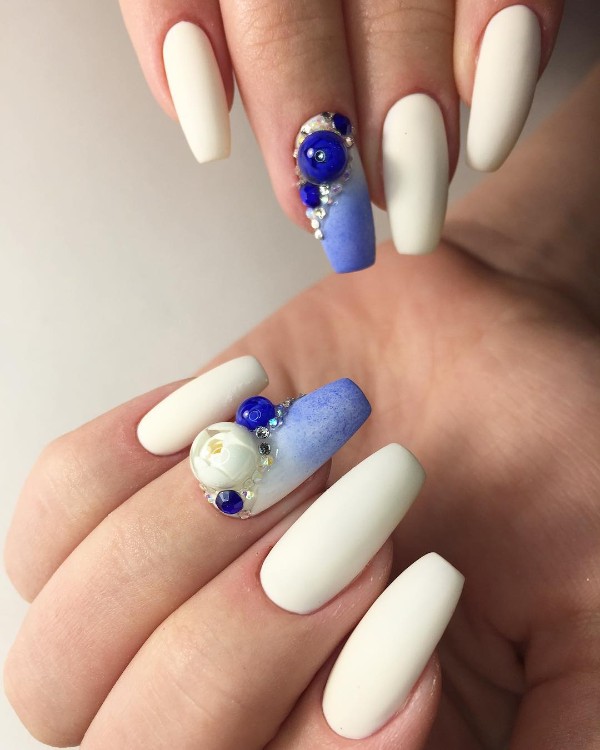 15. Yellow Candy Ball Nail Design.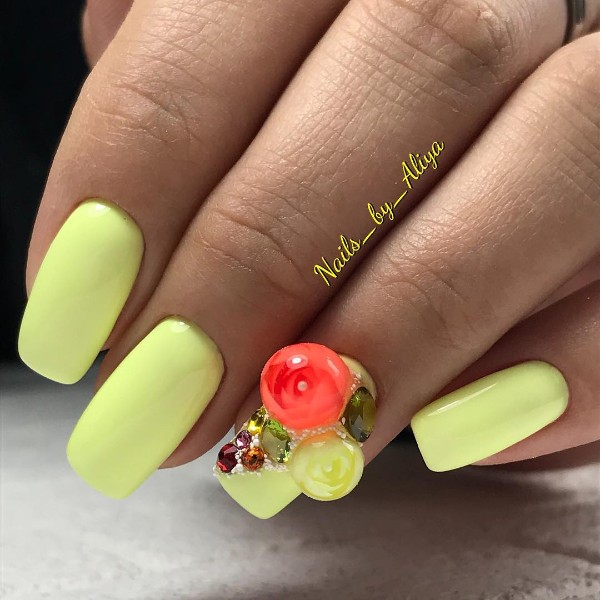 16. Blue and White Nail Art with Candy Balls.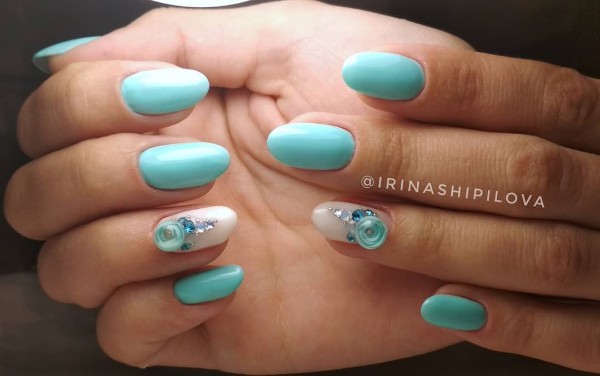 17. Light Green Candy Ball Nail Design.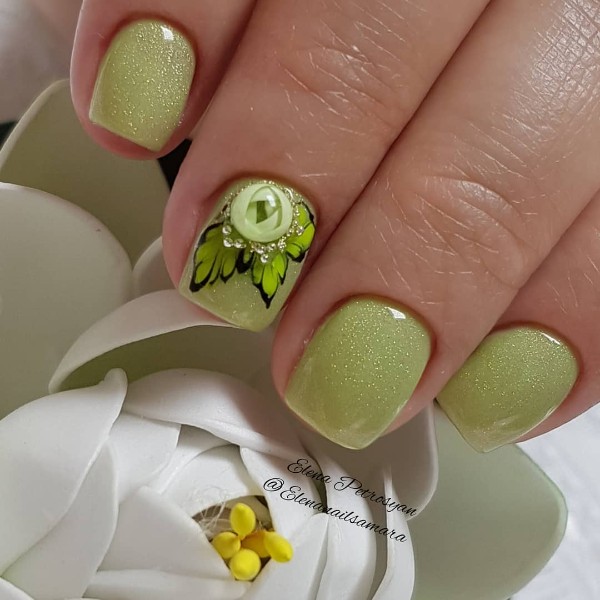 18. Colorful Crystal Ball Manicure with Airbrushing.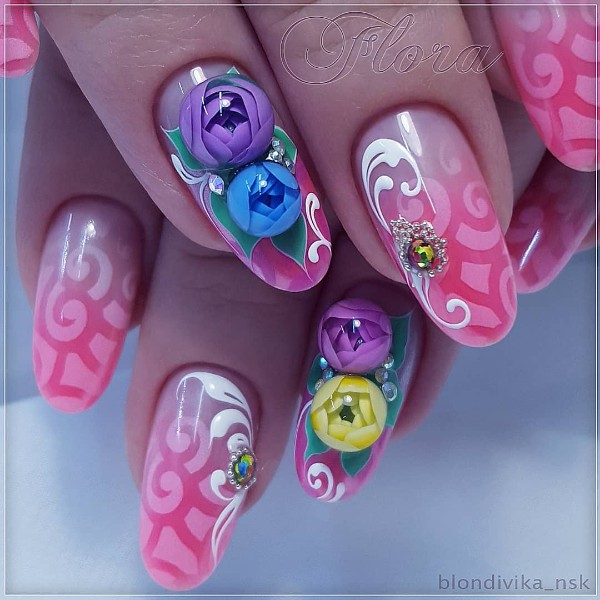 19. Black Nails with FLower Balls.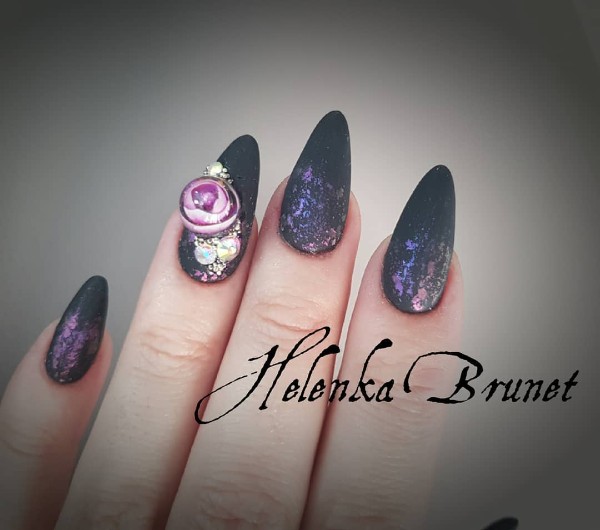 20. Candy Ball Nail Art with Strasses.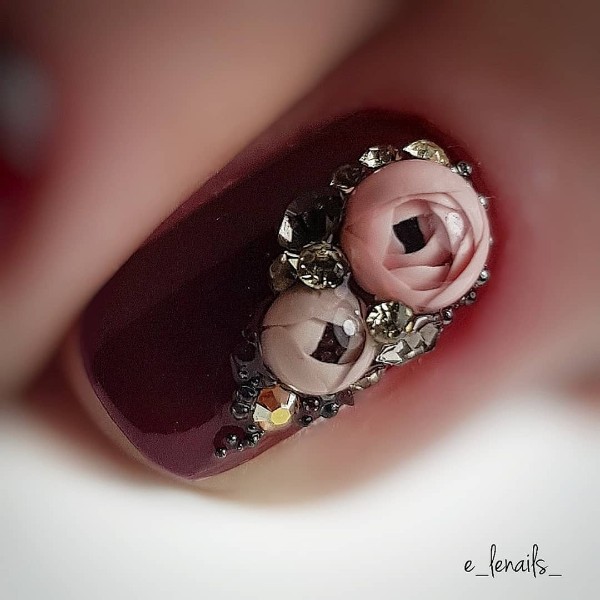 21. Pink Ombre Nails with Candy Balls.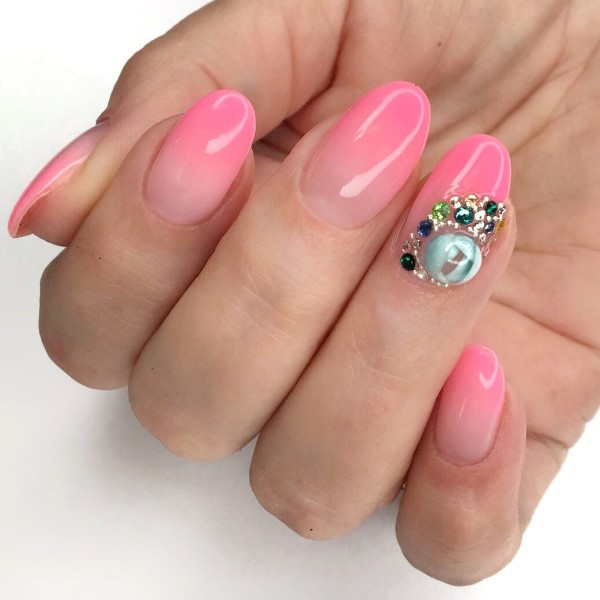 22. Dusty Pink Nails with Rhinestones and Ice Balls.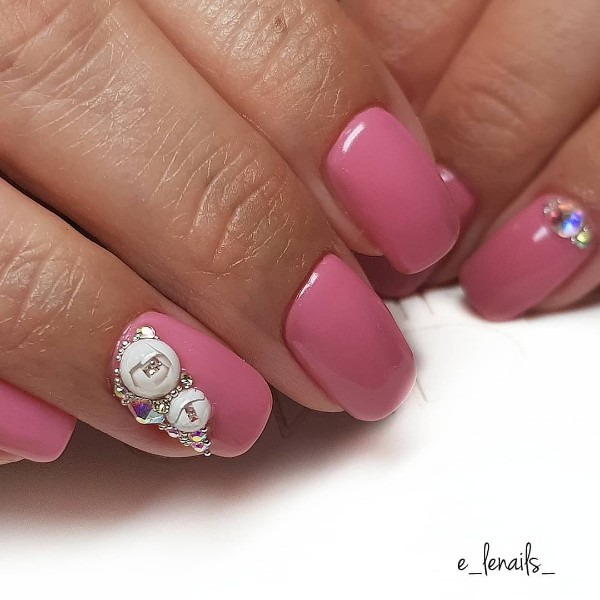 23. Candy Balls on Black Chrome Nails.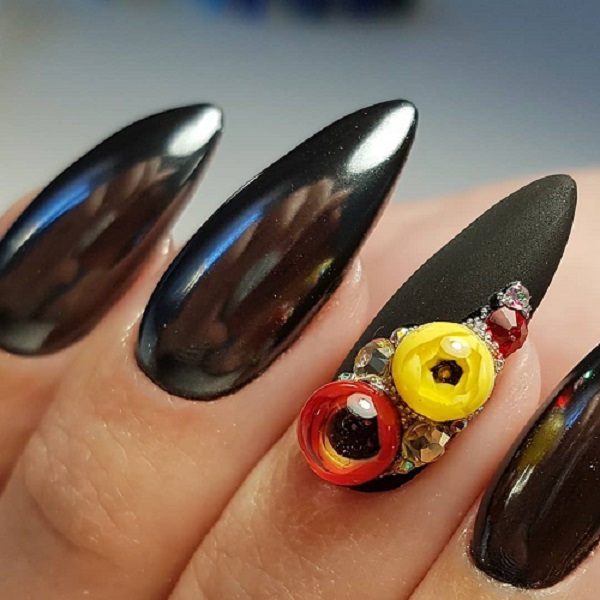 24. Black and Pink Design with Flower Balls.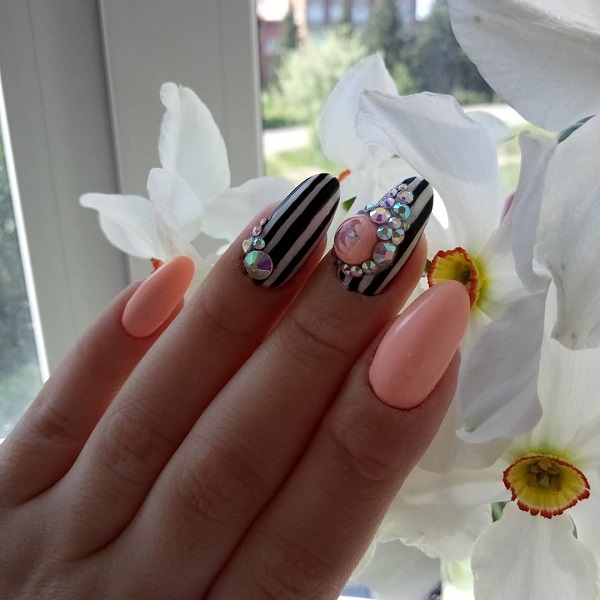 25. Candy Balls Made on Nails.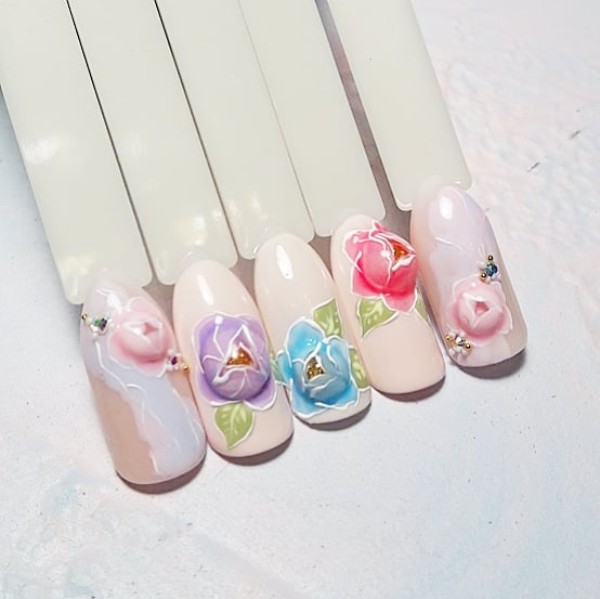 Candy Balls may be used not only as an embellishment for your nails, but also as jewellery!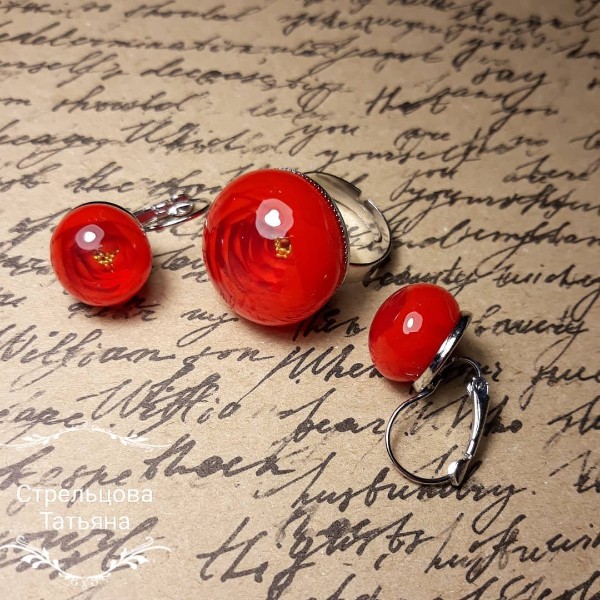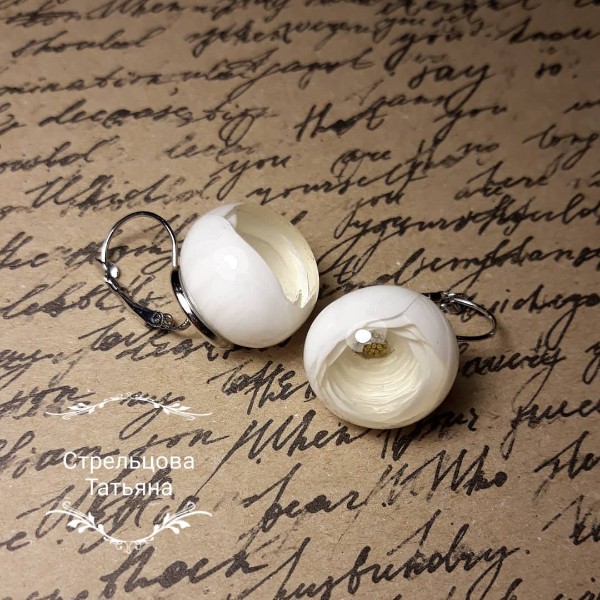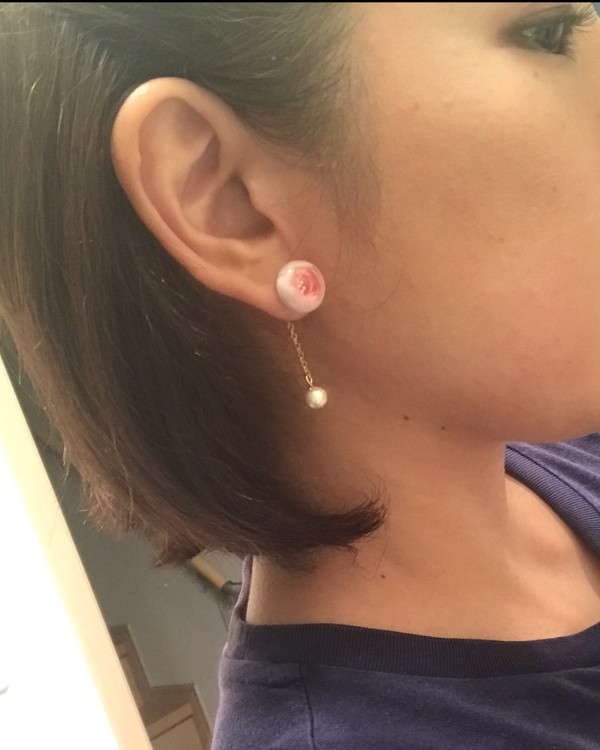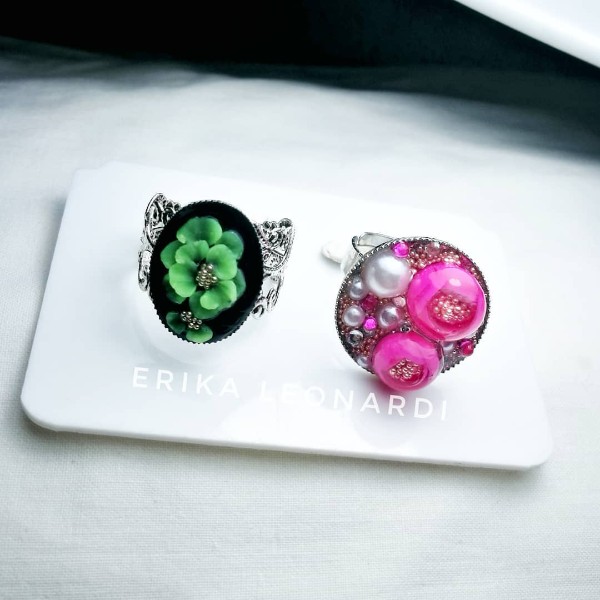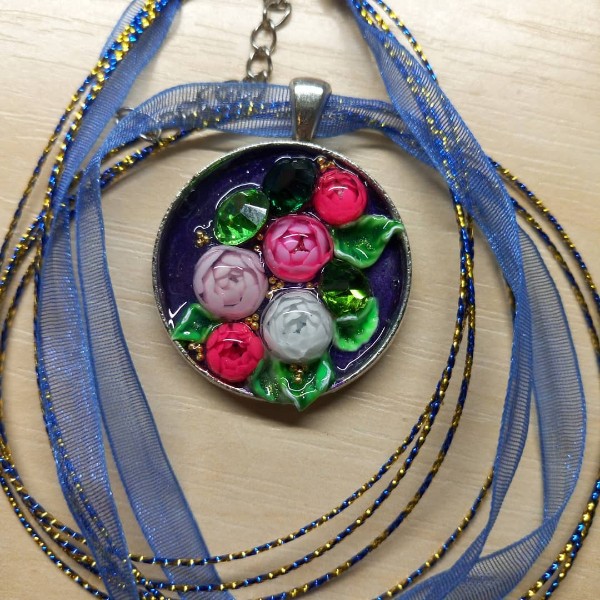 How to DIY a Candy Ball for Nails: Instruction + Video Tutorial
The technique of creating CANDY BALL nail embellishments is quite simple, You just need to take a clear builder gel (without bubbles in it, of medium density), a dotting tool (or a toothpick, an orange wood stick, a thick needle, etc.), and a gel paint for drawing flower petals.
The first step will be to take a toothpick, dip it into gel and cure 10 sec in a lamp. Be sure to rotate the toothpick with a gel bubble, and it will have a right round shape. Now dip this small bubble into the builder gel once more. Cure. Repeat as many times as needed, then draw petals on some of the layers with a white, pink (or any other color needed) gel paint (chequerwise). The final step will be to cure the candy ball in a lamp for a minute, them cover with a finish top coat. Cure in a lamp. Pull out the toothpick. File the bottom a bit (some file a lot of the bottom part to make the candy flower ball smaller). Your cute nail embellishment is ready! Good job, girl!
And we advise making several candy balls, as you'll like this new idea.
Watch a tutorial on creating Candy Balls:
More nail designs you can find on our Pinterest boards and on IG account @thenewestnails. Follow us, save the ideas and be inspired by our content.
So, you've just seen a lot of great Candy ball nail design ideas. Which nail art would you copy on your nails? Let us know in the comments below! XO