New trends are appearing every day, and we are happy to feature them in our articles. This time we are talking about a very interesting phenomenon: nail designs with threads, embroidery and some textile elements. Read on to see this trend in pictures!
Advertisement-Continue Reading Below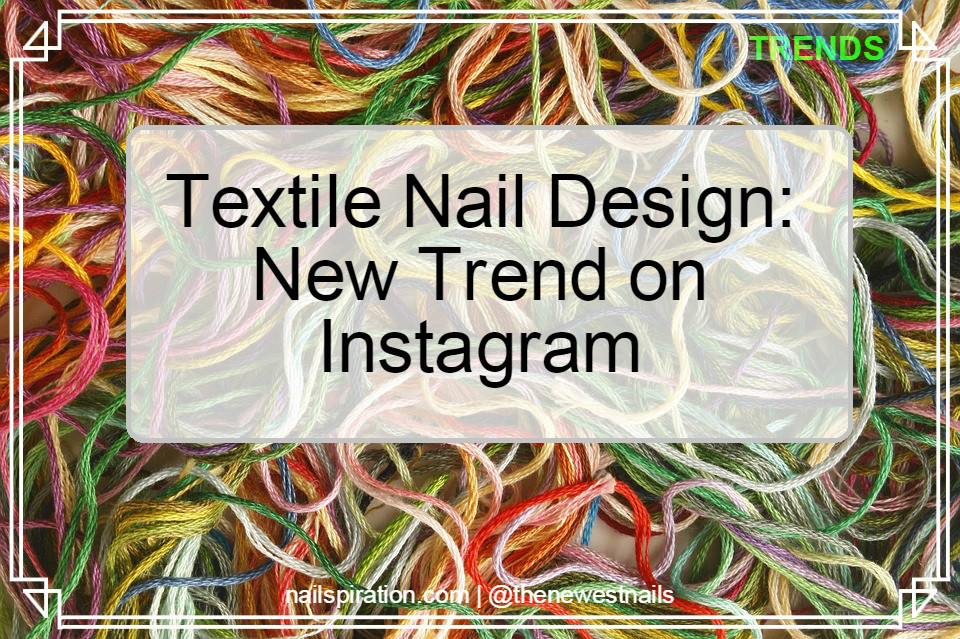 Textile Nail Designs: Denim Nails, Nail Art with Threads, Embroidered Nails
So, on Instagram we saw these marvelous designs and are in love with the technique!
The details deserve to be scrutinized closer:
These 4 girls say they decided to include 4 different styles into this work: romantic, vamp, boho and jeans (hippi). The results are stunning!
To copy the design you need to apply the color, to imprint the textile texture, cover with a top coat and then add the 'embroided' detail, made of threads and base coat.
1. Jeans nail design.
This one imitates embroidery on denim, and looks super-casual. The author of the mani says it was very hard to imprint denim – this type of textile soaks in too much polish. The hardest part was near the cuticles.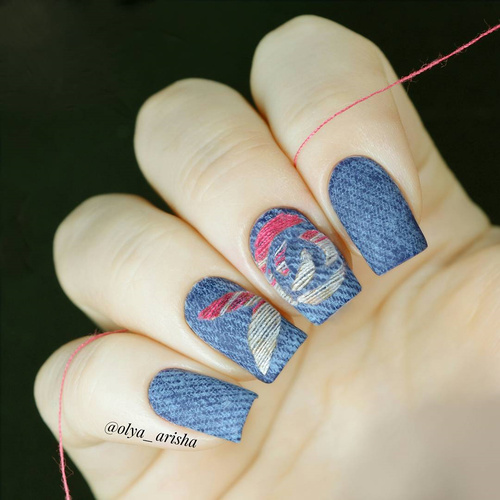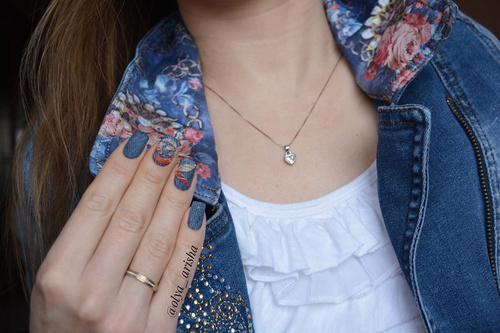 2. Lady-vamp embroidered nail art.
Very feminine and attractive!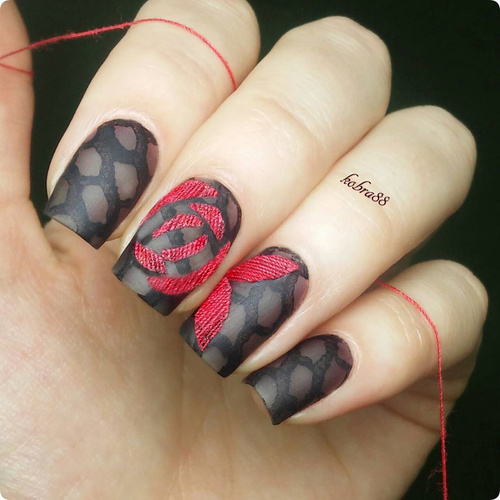 3. Satin stitch embroidery imitation.
Looks cool and very creative. Although not so easy to do… Accessories made of threads are tiny, so if you want to recreate the designs be ready to have a lot of tries before success.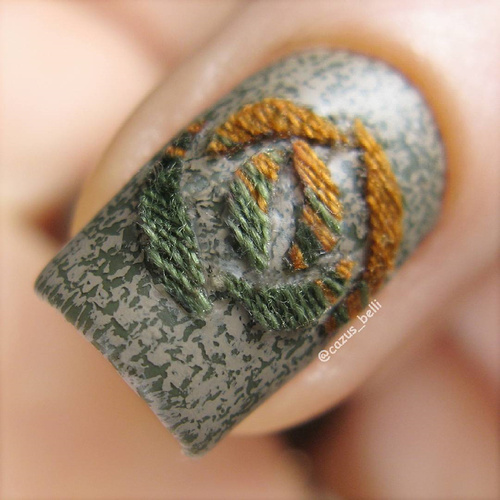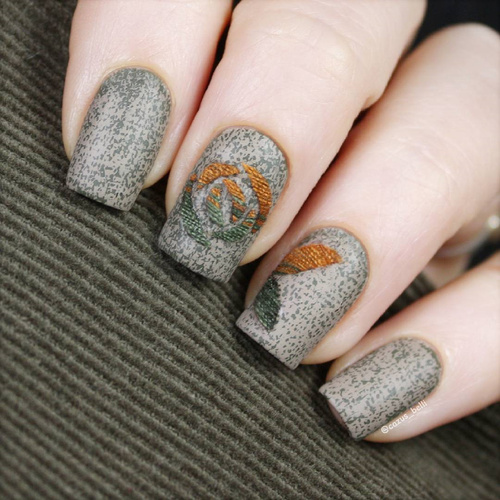 4. Romantic embroidery on nails.
The author of the 4th nail design with embroidery in this picture is @dakozhan. A very tender and girlish variant we think.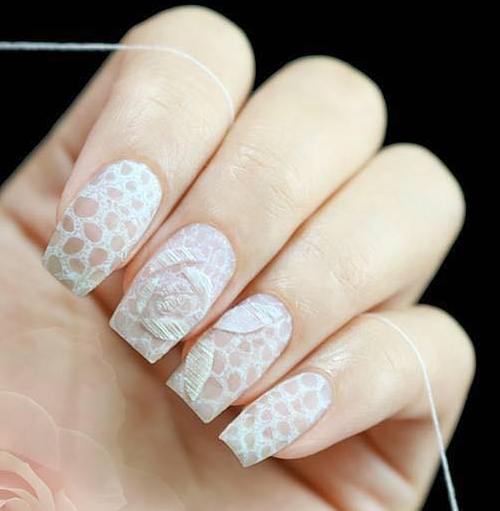 More nail designs with threads!
Girls also added small tutorials and DIY instructions, where you can see how these beautiful designs were created:
The one with flowers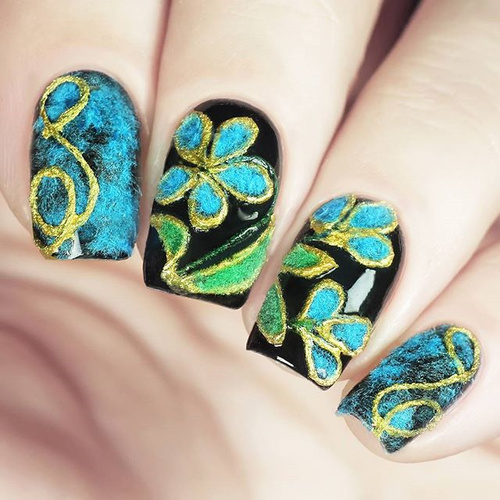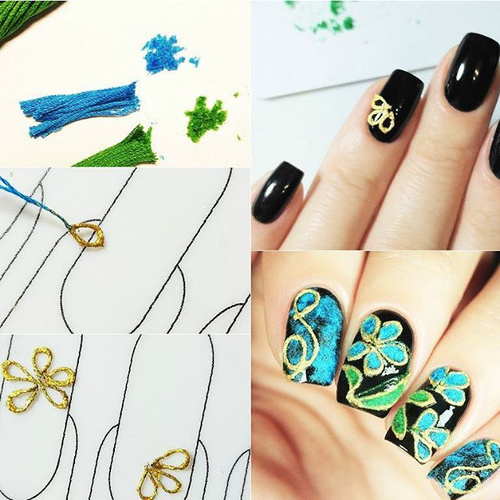 Textile nail design with flowers and leaves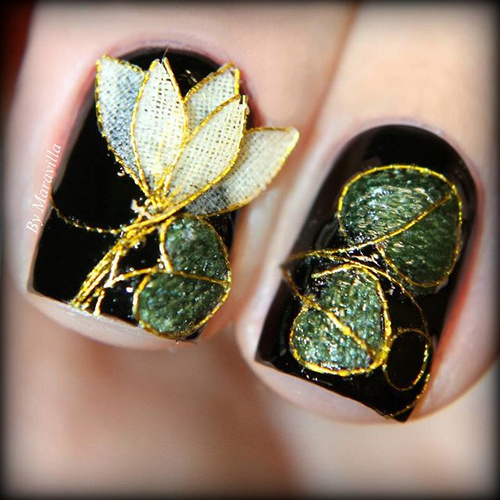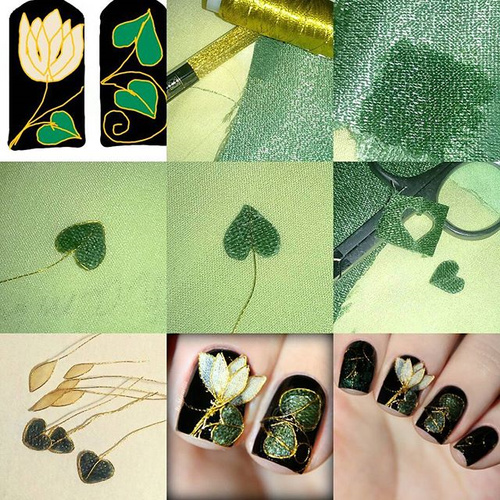 Stunning nail design with threads on the dark base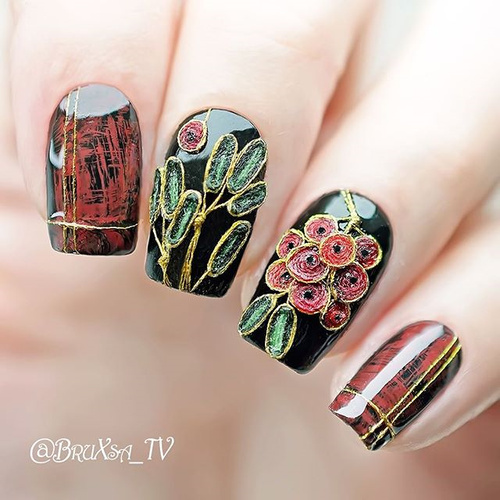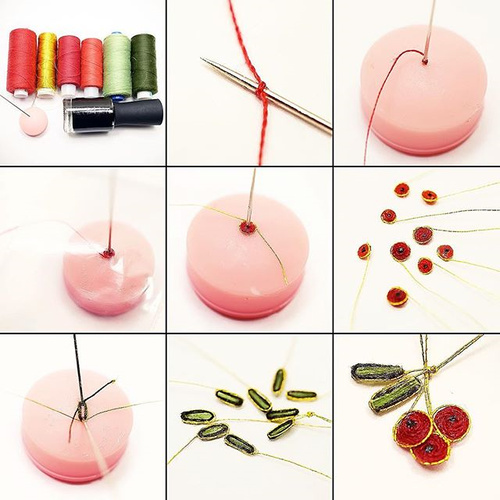 Nail design with fruits – all elements are also made of threads!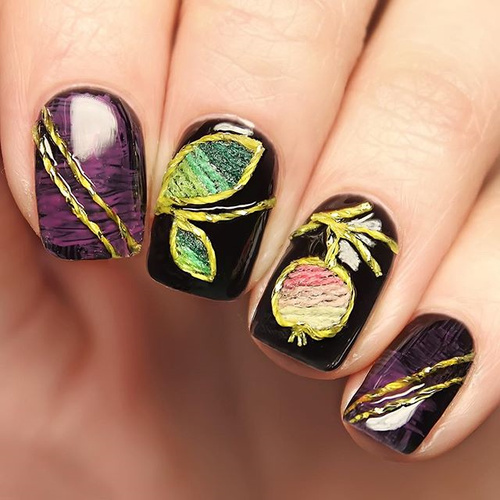 Do you want to try one of these designs? Comment below and tell us your opinion!