Unicorn style became one of the most impressive and inspiring for millions of people around the world. We have all seen that trend on the Internet and today are going to show you how to make unicorn nails. Create the perfect unicorn nail design and shine!
Advertisement-Continue Reading Below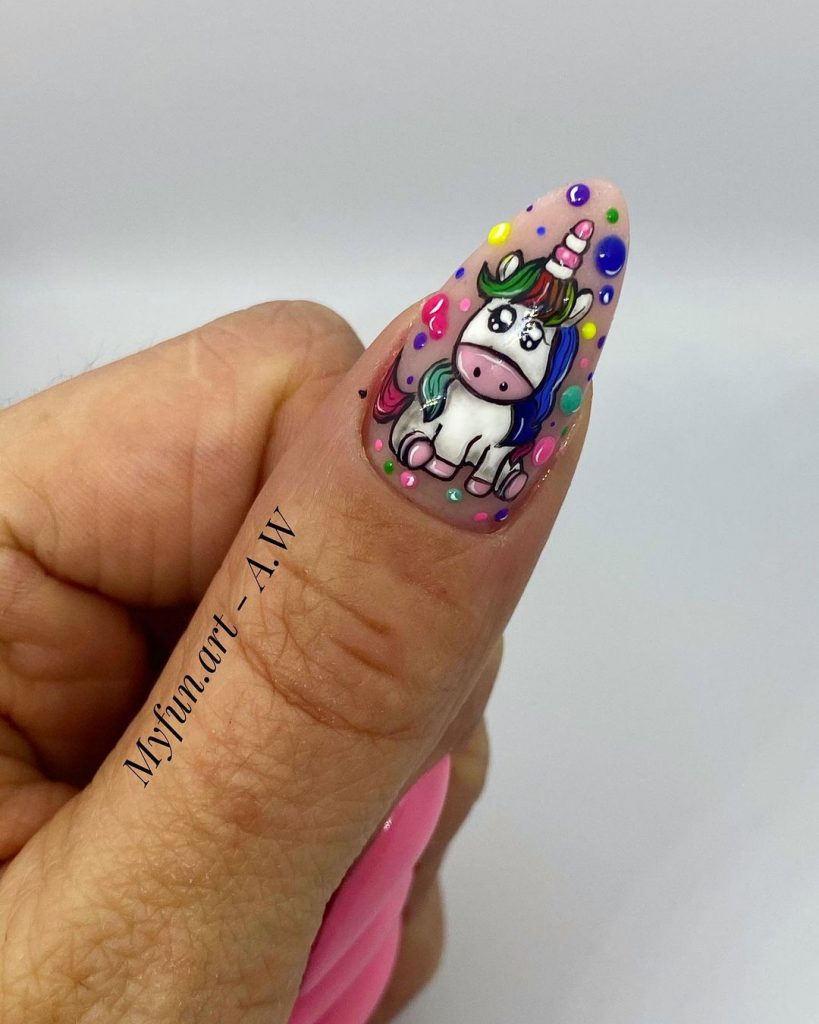 When you see all those designs, you think they are too complicated for you. Not at all. We will teach you how to create unicorn nails quickly and easily. All you need for this is your creativeness, imagination, and some nail art supplies.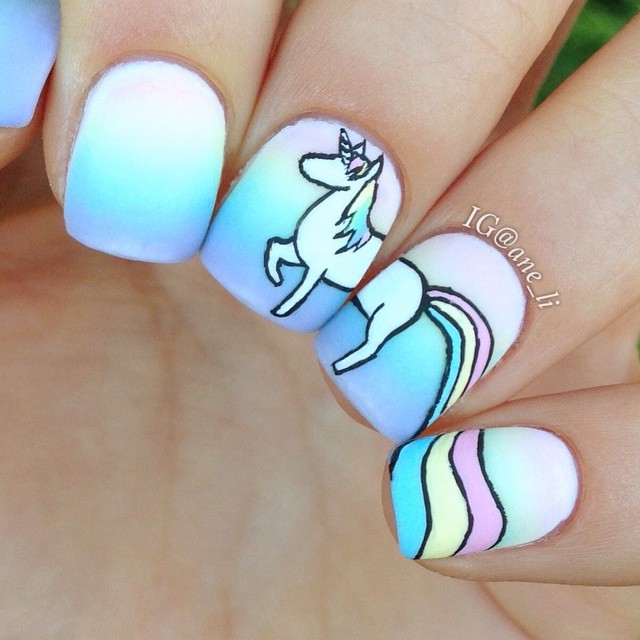 Below you will find our advice on how to master unicorn nail art! Be ready to make screenshots or pin images you like to your Pinterest boards.
Unicorn Nail Art: Pastel Nails, Rainbow Nails, Nail Stamping, Holographic Nails and More Ideas
We hope these ideas will be useful. If you are going to make unicorn nails, then:
1. Choose pastel colors.
If you want to reveal your inner unicorn and nail polish addict, cover your nails with several pastel shades. It can be cotton candy pink, pastel blue, light purple. One variant of pastel nails – to make each nail of a different shade. The second variant is to mix them in the ombre or water marble technique. Even this nail design will look suitable for any unicorn outfit. Is it hard? No, we move on to the next idea!
2. Experiment with rainbow nails.
Rainbow nails need clear bright shades, so choose the most pigmented polishes from your arsenal. You may draw rainbows, French tip your nails with different colors, or simply make colorful stripes. Sprinkle glitter onto your nails from time to time and voila, you get the greatest design ever. You are your own rainbow 🙂
3. Don`t forget about glitter.
The majority of unicorn nail designs are shiny, so glitter is a must for you if you like unicorn looks. The more glitter – the best.
4. Make unicorn horns on your nails.
The latest nail trend on the Instagram- acrylic unicorn horn nail designs. You may try mastering such horn with a thick top coat or gel, then cover it with acrylic powder or glitter (or leave clear, we saw even such variants in different accounts).
5. Use stickers.
Of course, you may draw a cute unicorn on your nails or ask your friend to do this, but if it`s not your cup of tea, better use some stickers. Cartoon unicorns, aquarelle stickers, 3D golden accessories for your nails – all this looks great in the unicorn world. Just try and find out what`s best for you.
6. Learn how to stamp.
Buy a stamping kit which includes stamping plate, stamper and scratcher. You may also buy special polishes for stamping, but it is not necessary. Make the water marble base with your favorite pastel shades, and add some drawings from the stamping plate. Simple!
7. Try trendy holographic powders.
Beloved by every second woman from your surrounding, swear you! The holographic powder is easily applied and looks gorgeous. Our advice is not to cover all your nails with this powder, make shiny just 1-2 nails on each hand, but it`s up to you. And experiment with the base color, as on different shades the holographic powder usually looks differently. Instead of holographic powders you may as well use any metallic powder or glitter. You choose!
8. Learn 3D acrylic design technique.
Ok, this one is not so easy, but you may always make the parts of your desirable design separately, and then just glue them in strategic places. Think about this) Or ask your nail artists for such a design.
9. Draw unicorns, clouds, hearts.
And your nails art will become cuter with every element) Even if your drawings are not neat, believe us.
10. Add neon shine.
Create a glow in the dark unicorn, why not? )
11. Buy fake nails.
With a ready unicorn design, of course. A little trick never killed nobody)
Several more unicorn nail design ideas:
– Purple and pink unicorn nails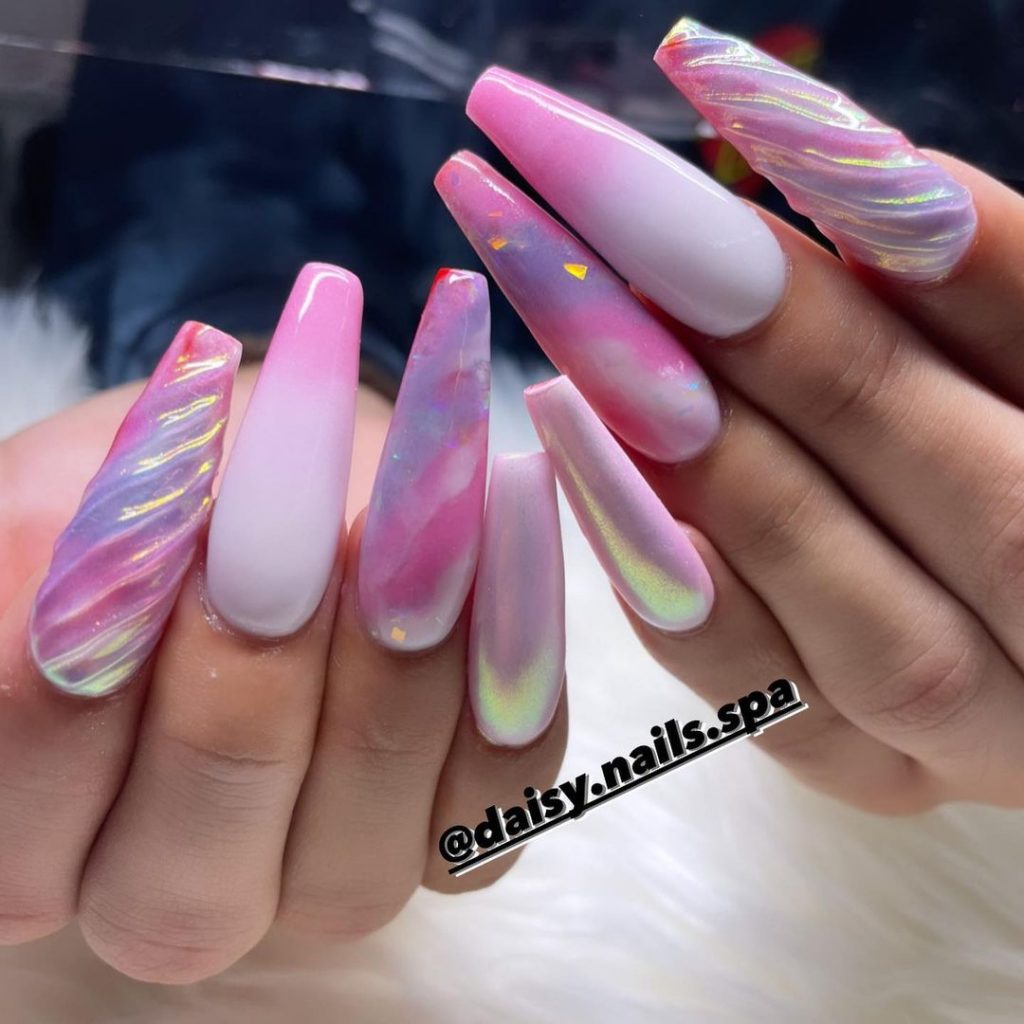 – Short unicorn nails with stamping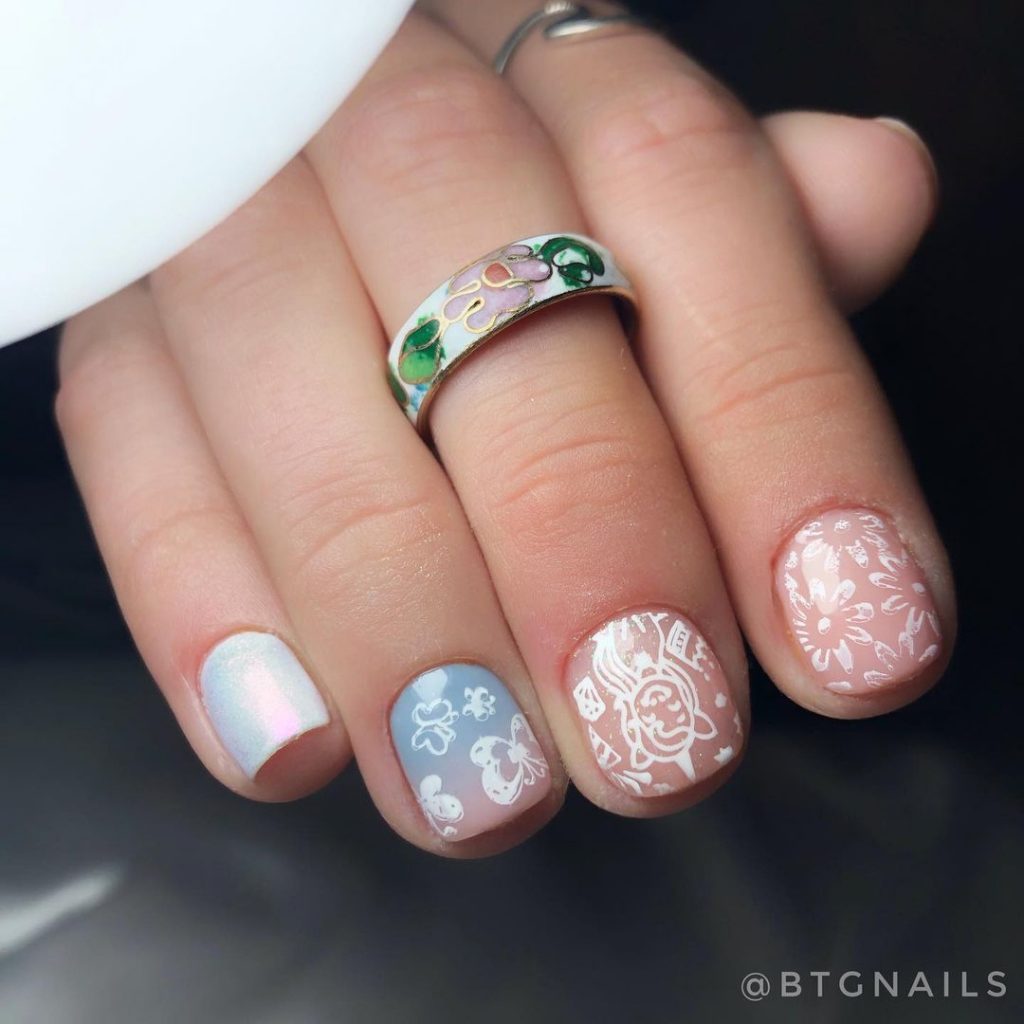 – One more short nails idea with the unicorn design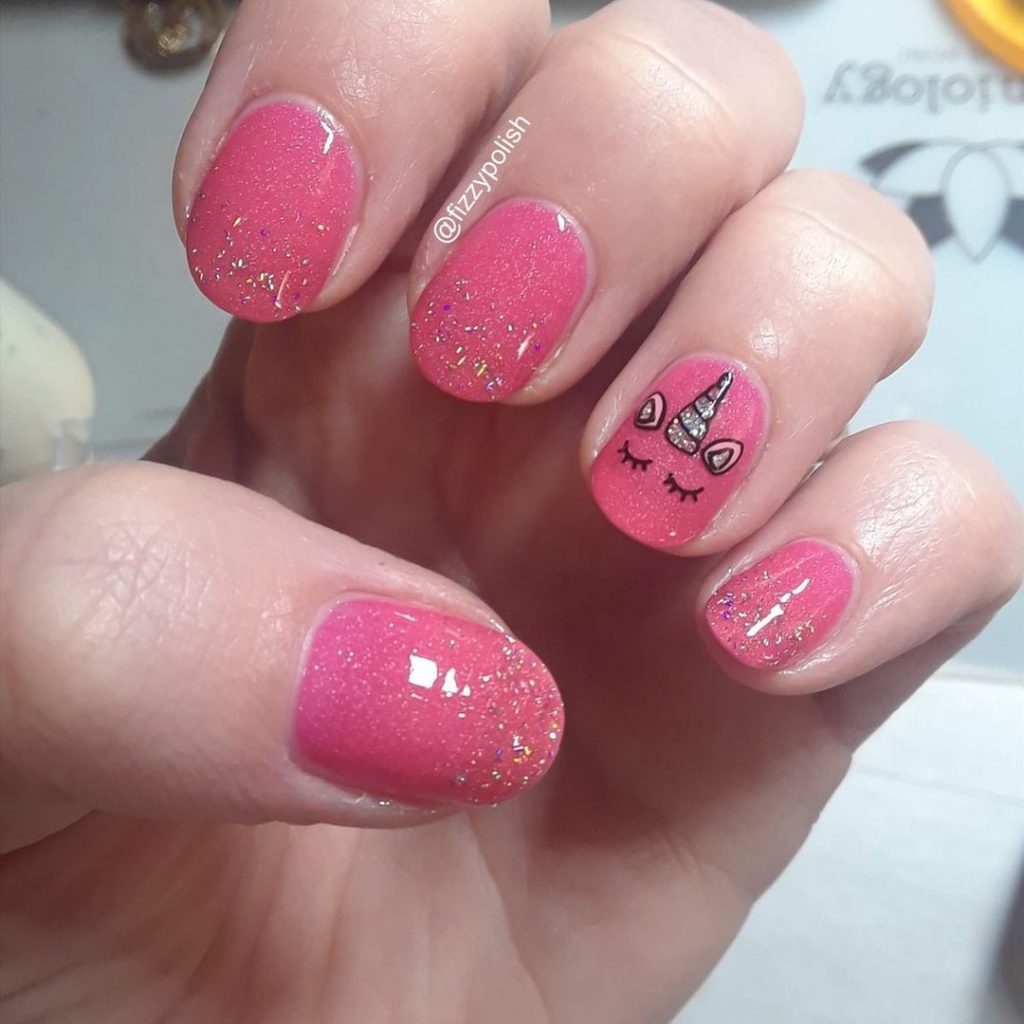 – Rainbow unicorn nails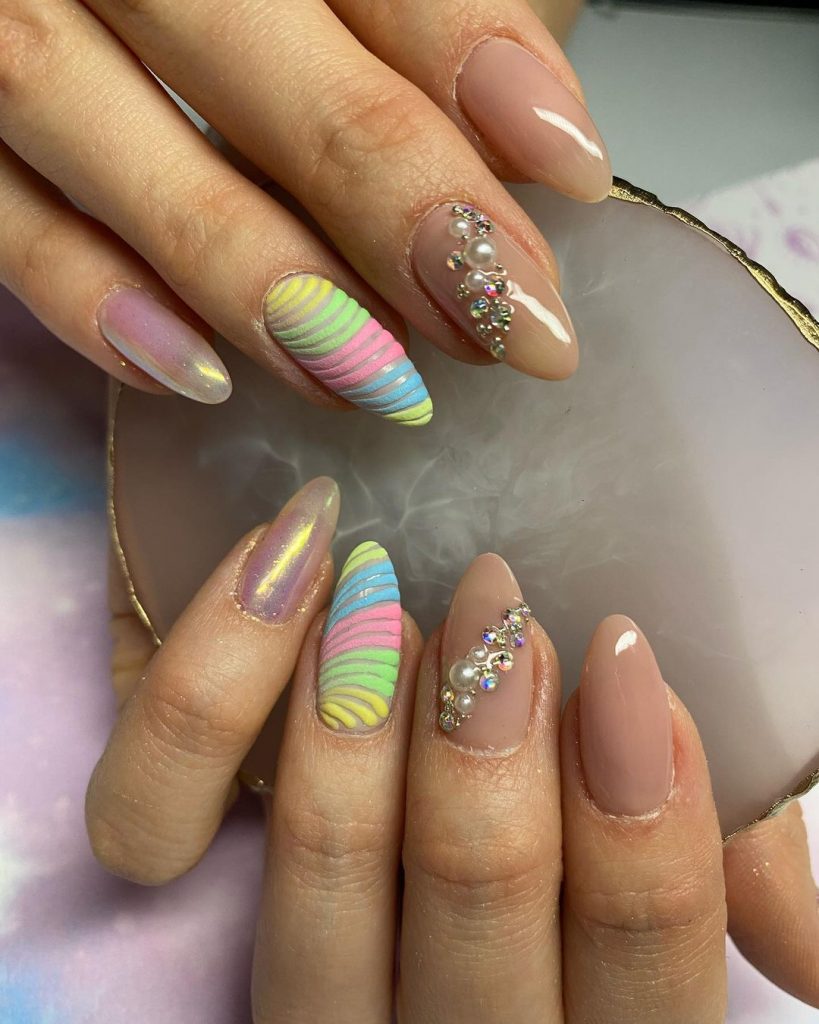 – Pink colored unicorn nails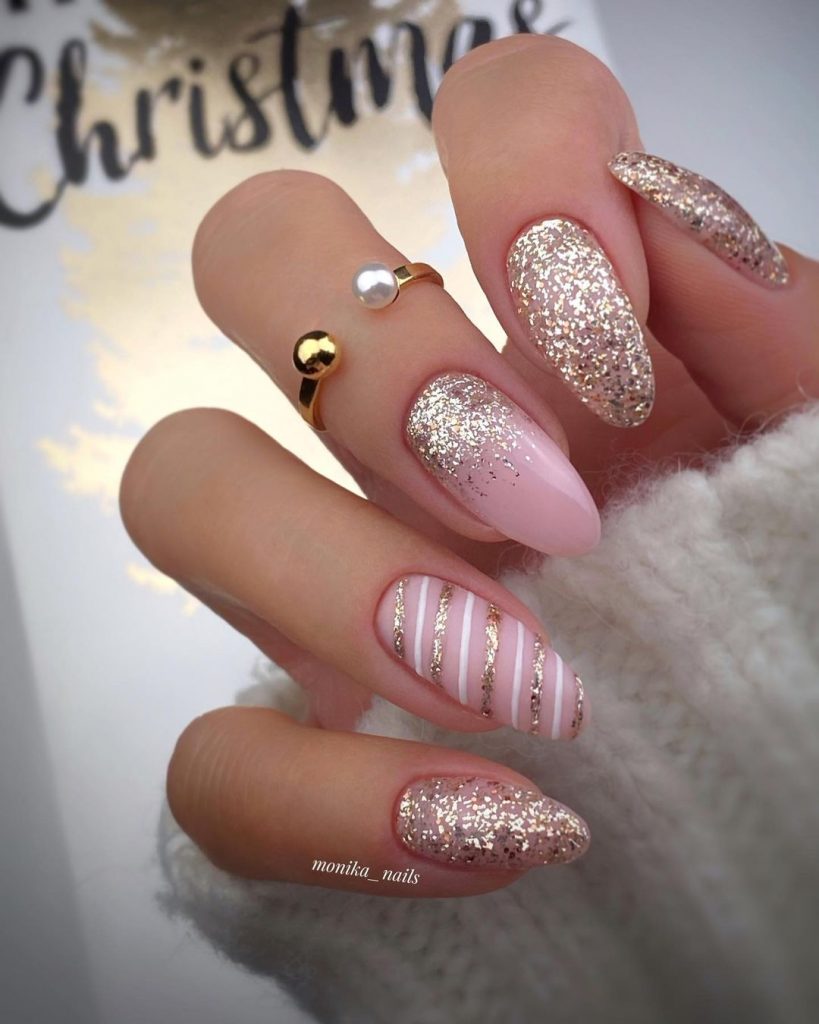 – Ombre-ed unicorn manicure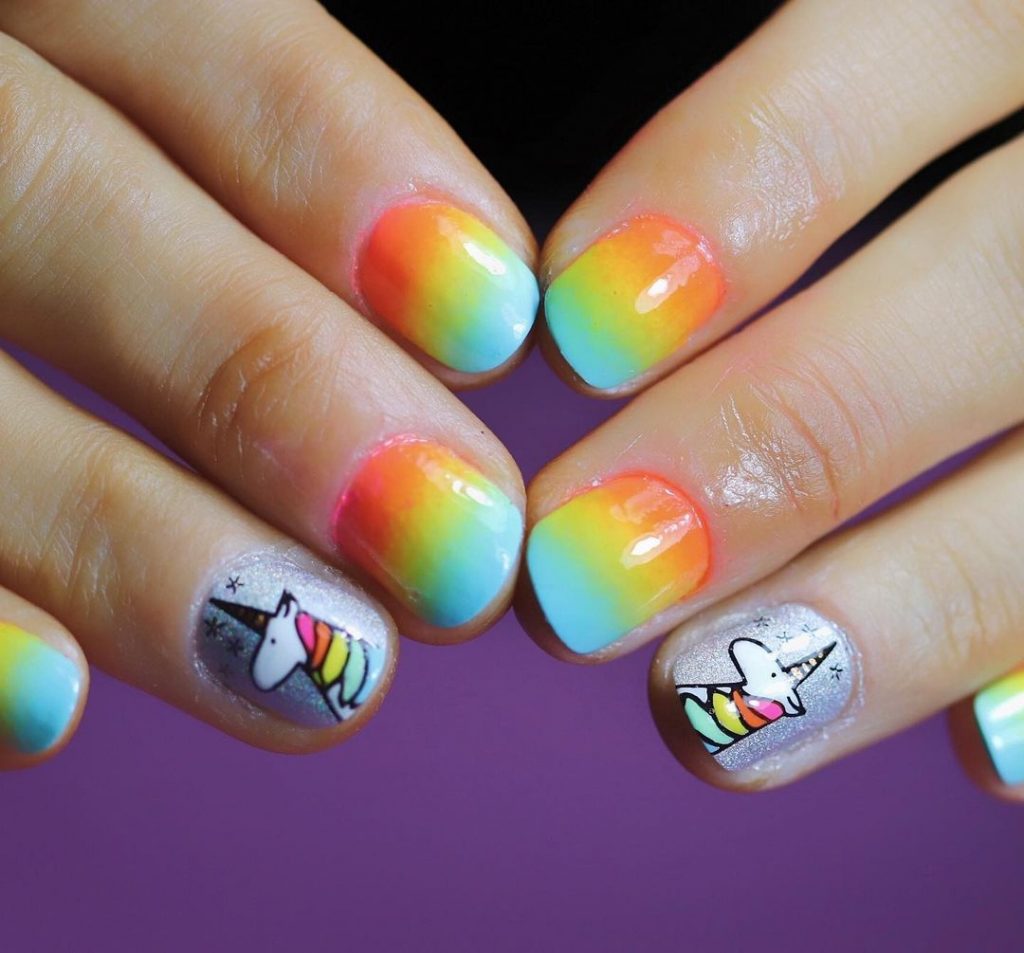 – Holo unicorn nail design idea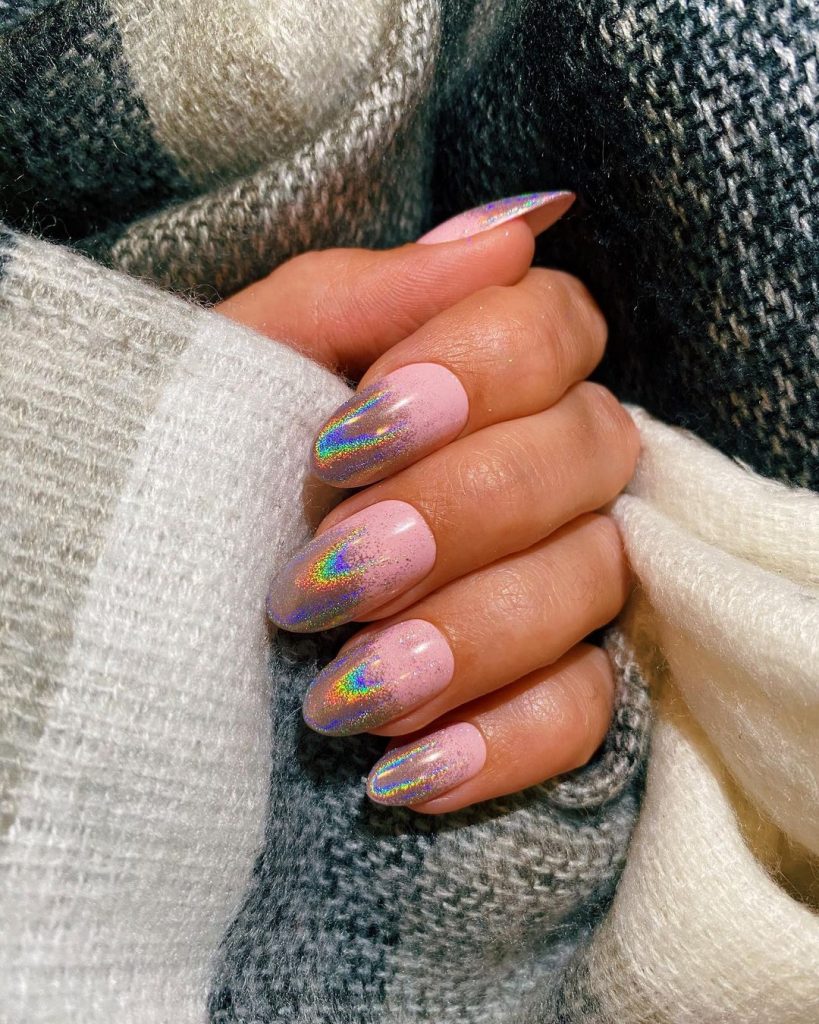 – Unicorn nails with rhinestones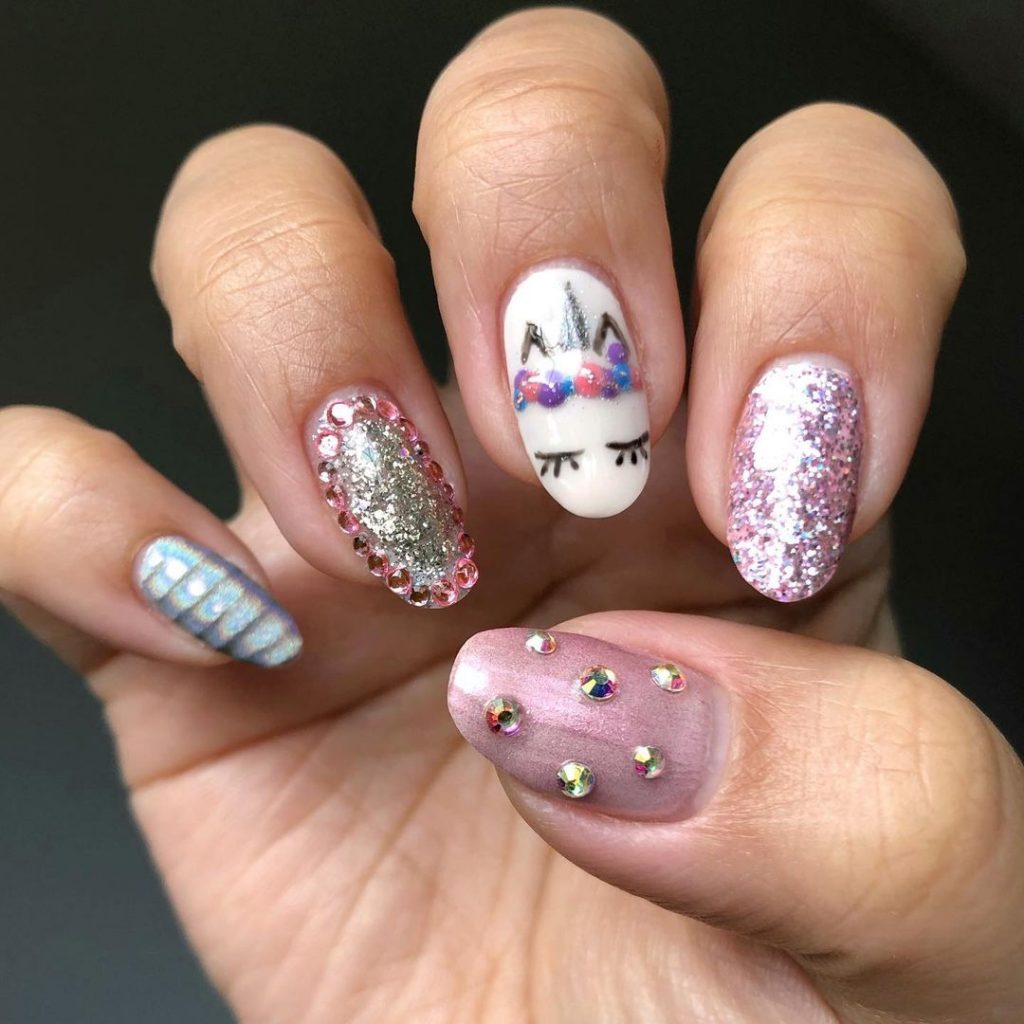 – Pink unicorn nails with white clouds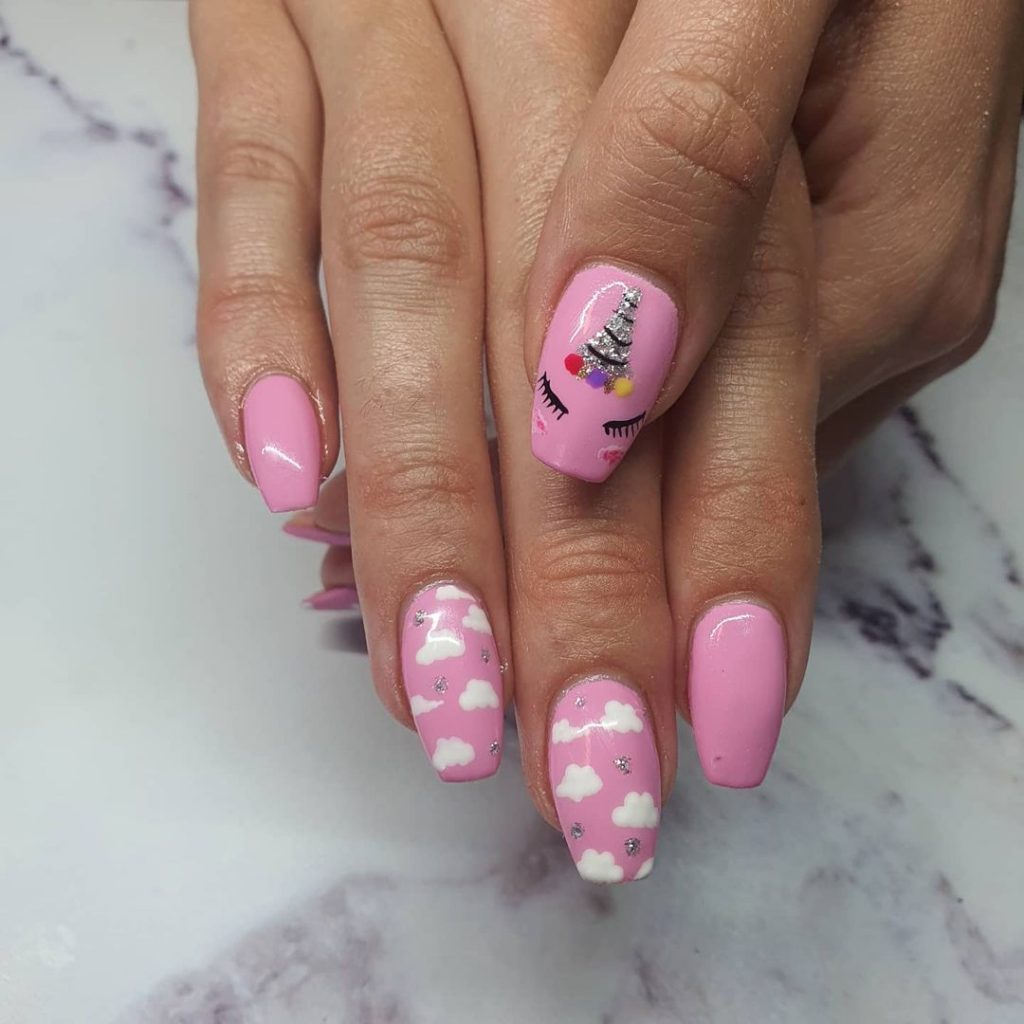 – Long matte unicorn styled nail design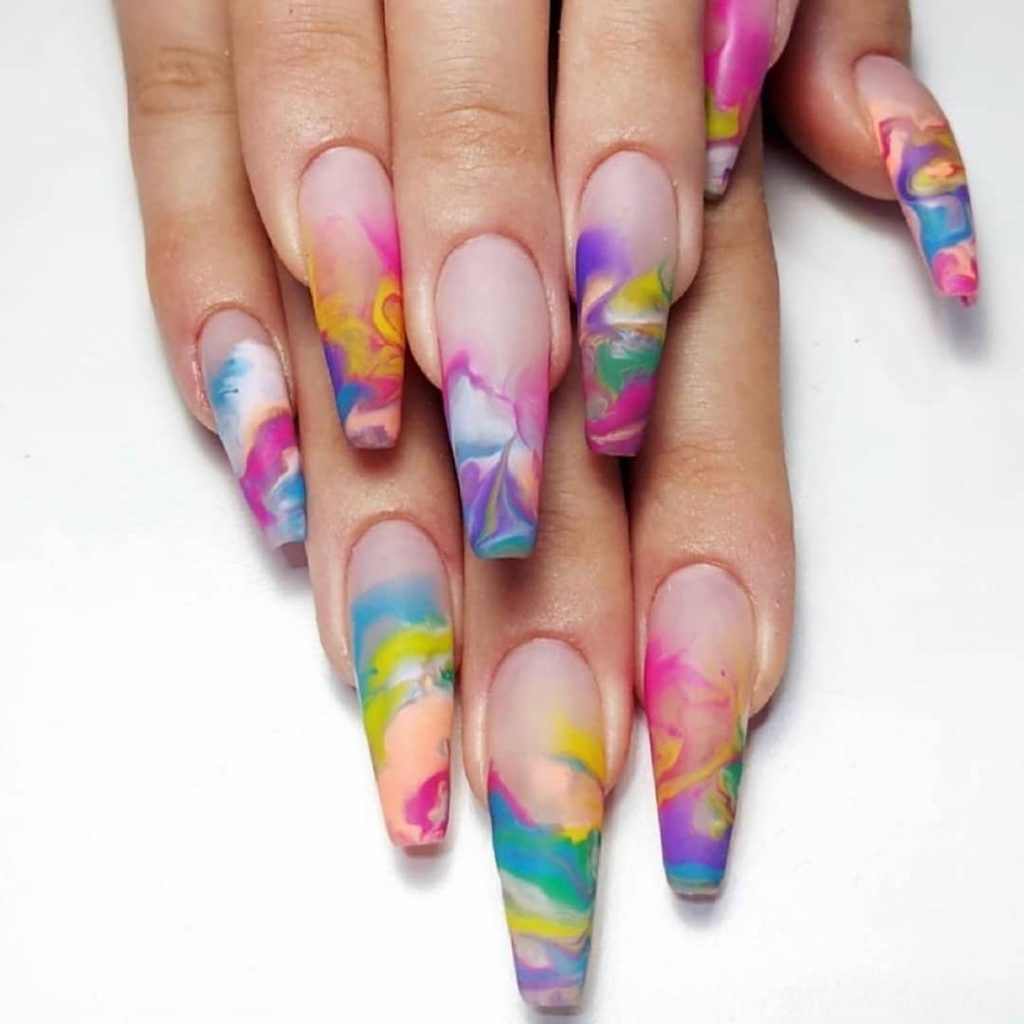 – Very long unicorn nails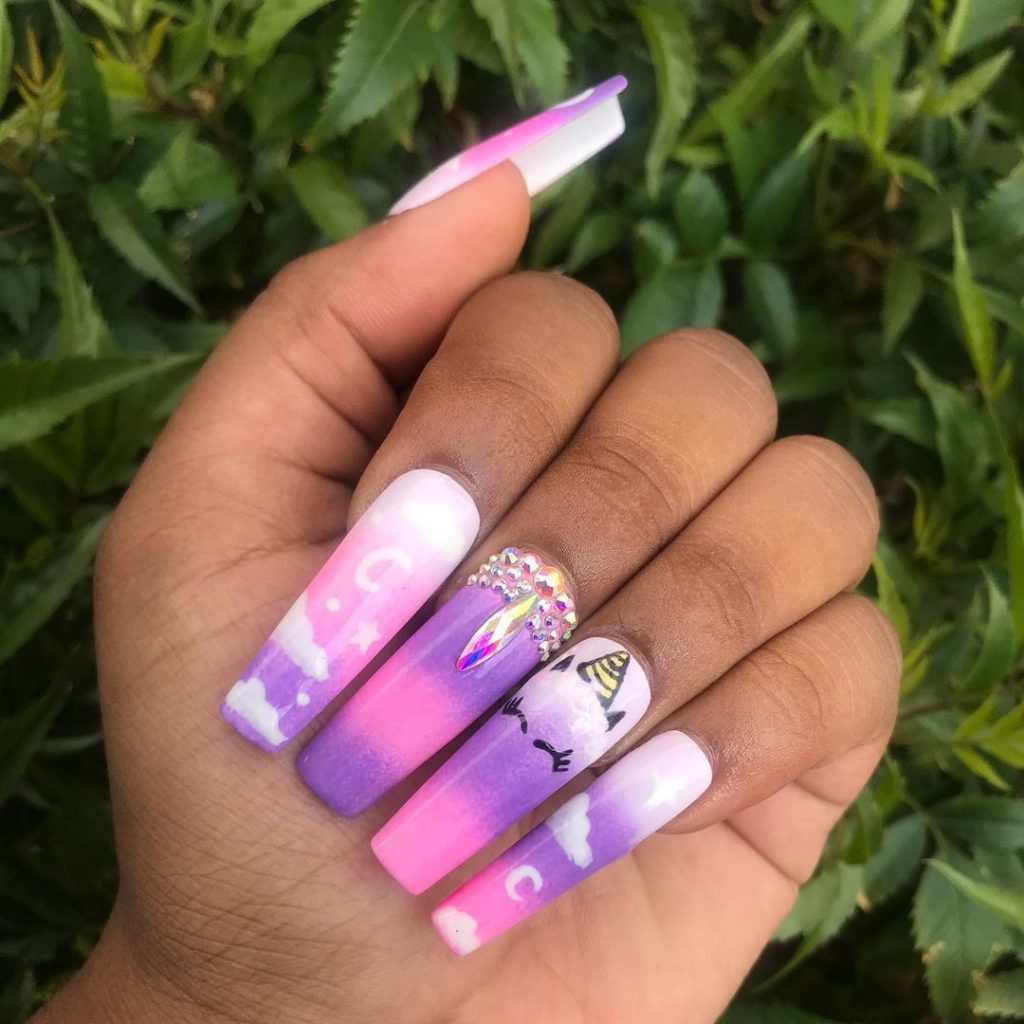 – Unicorn nail design for pro nail masters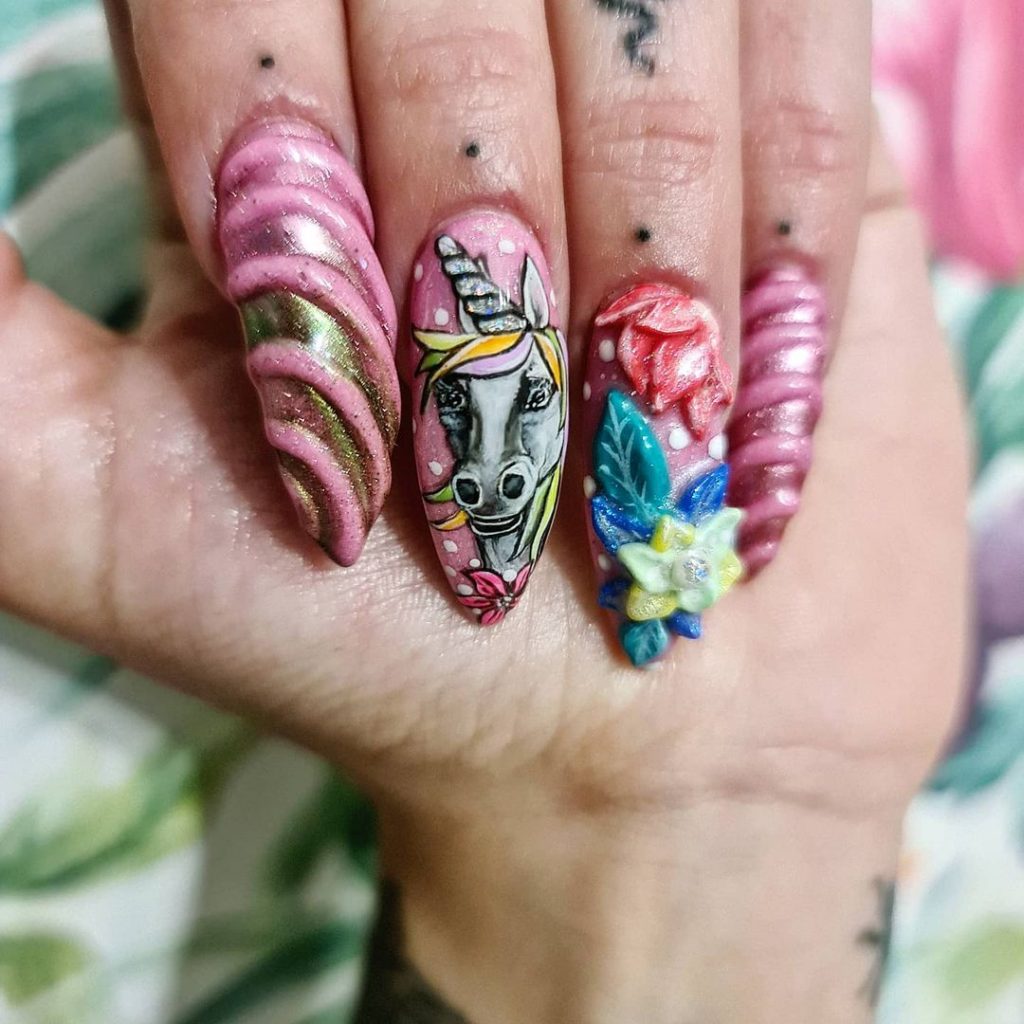 – Rose gold shiny unicorn nails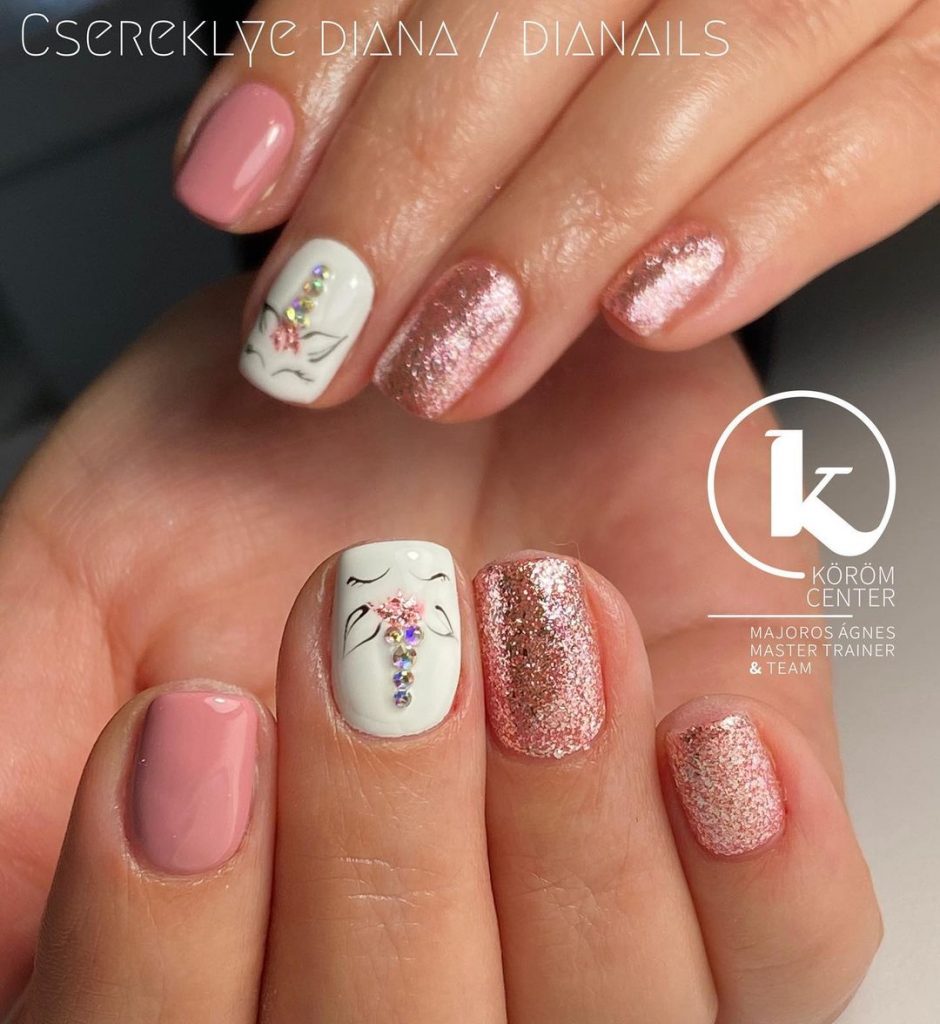 – Unicorn nails with lots of glitter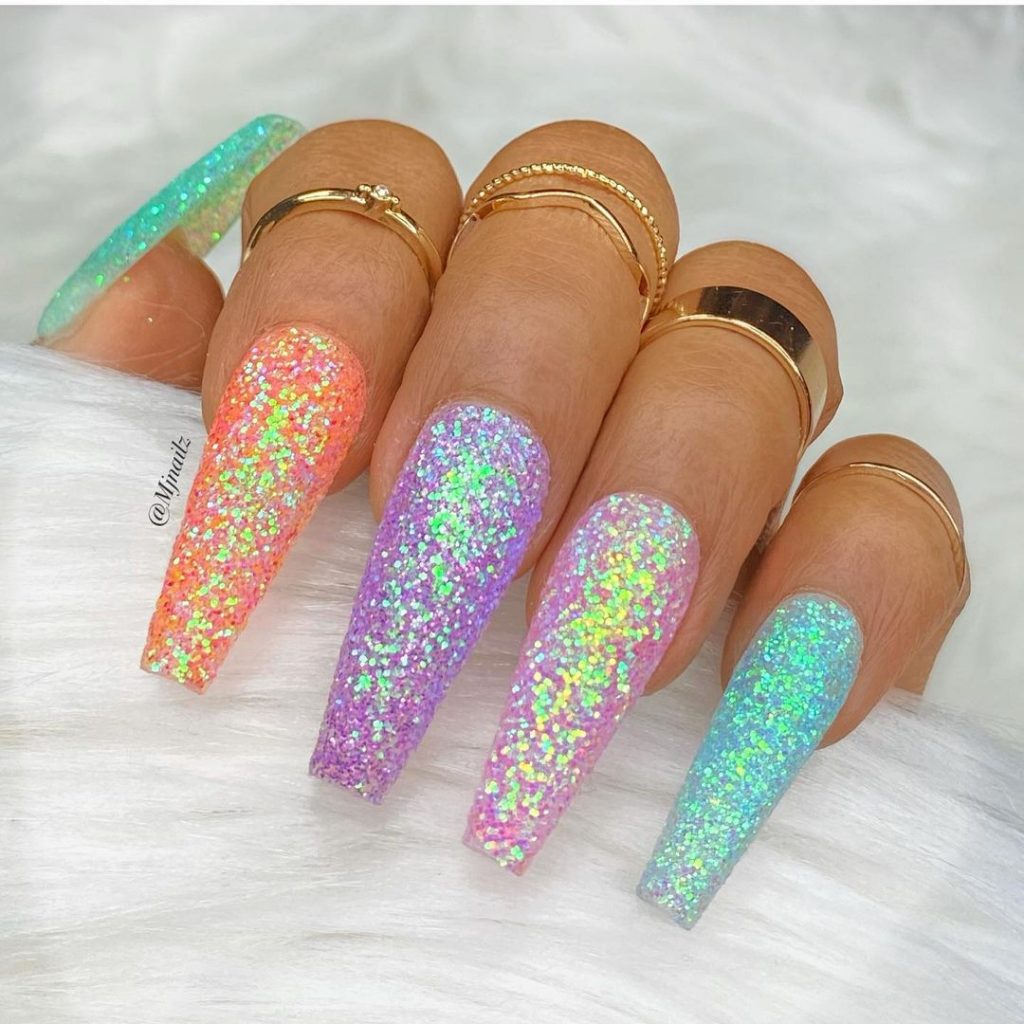 – Matte clear acrylic unicorn nails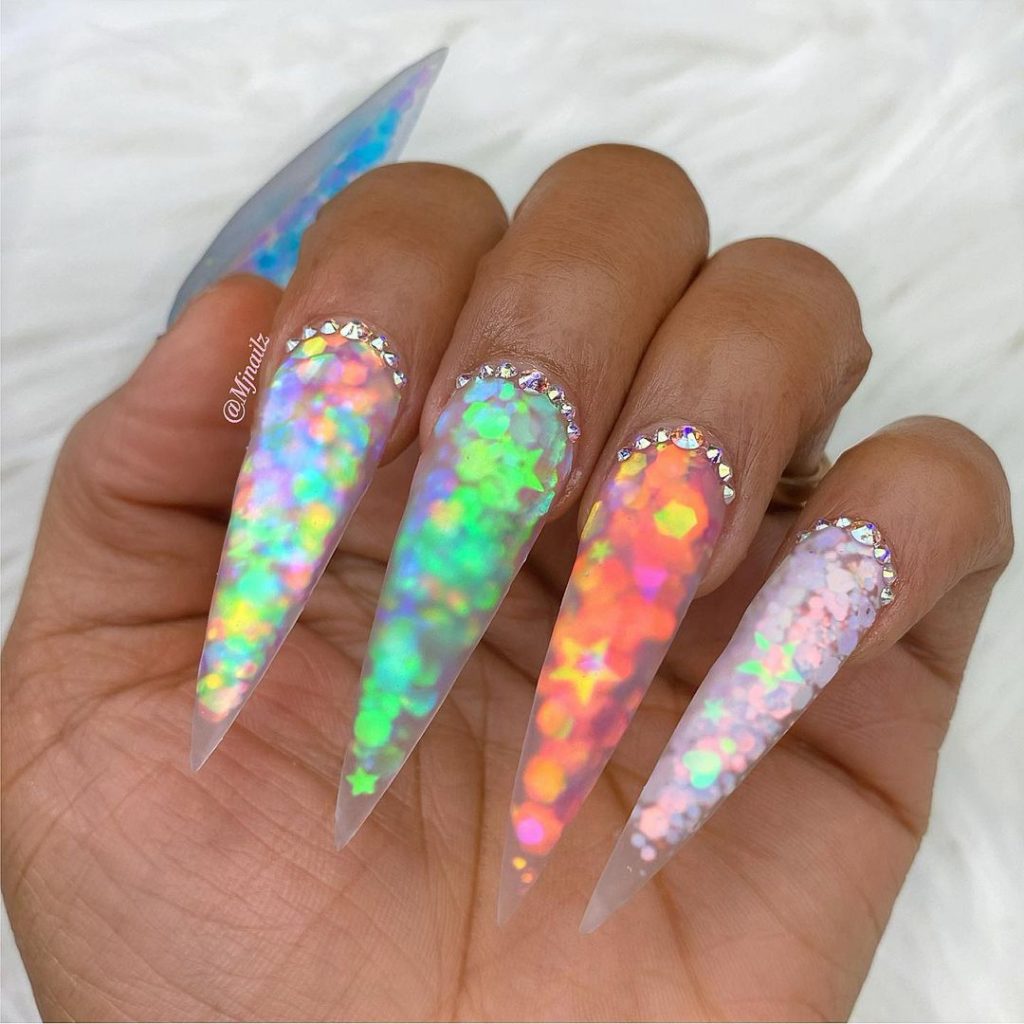 So, you can wear unicorn nails too, don`t waste your time and try one of these designs right now! XOXO

Photo on preview: pixabay.com