Today we are talking about fall leaves nail art. During the autumn season it is the most requested design in beauty salons. Be ready to get serious inspiration and save the best ideas for your next appointment with your nail master!
Advertisement-Continue Reading Below
Top-35 Fall Leaf Nail Designs for Fall Season 2023
Fall leaves on nails right now are super-trendy. No wonder why. We want to be a part of nature and choose the most thematic nail designs. Some of the best examples – below. BTW, don`t forget to save the article for later if you don`t have time to continue reading right now. Just PIN IT!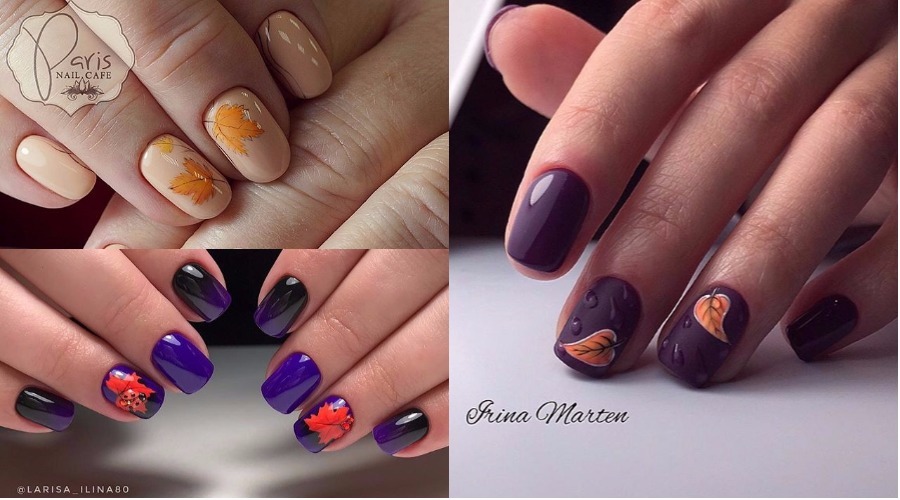 Click through our gallery of inspiring autumn leaves nail art:
So, what we see? Fall leaves on nails come in different colors and shapes. You may draw maple leaves or any other trees you wish. The main advice is to choose something very special and bold for this season. Try fall ombre in interesting shades (black and dark blue, gray and red, green and orange, etc.), add glitter, experiment with cat nail polishes or opt for shiny pearl effect. Oh, and we haven`t mention matte finish yet.
Autumn leaves nail art can be varied even if you are not a pro in drawing. Buy stickers, ask your friend to help you draw something creative on your nails, learn how to use stamping plates at last. Options are endless! Everything depends on you.
Fall leaf nail designs today include a lot of marvelous ideas that are not so hard to copy. We wish you to find the best variant and stay stylish this season. XO
More nail designs you can find on our Pinterest boards and on IG account @thenewestnails. Follow us, save the ideas and be inspired by our content.
P.S. Don`t forget to subscribe, we are constantly updating our content to make it more useful and inspiring for you. We know all the latest trends and want to share our experience with you. Let`s follow each other!
All rights to published pictures belong to their authors, that`s why we provide credits. If you don`t like sharing your content in such a way, contact us directly at thenewestnails@gmail.com. Thanks for understanding, you`re amazing!
RELATED POSTS:
Fall Nail Trends: Colors and Designs
40 Top Wine Colored and Wine Themed Nail Designs
Cute Cat Nail Art: 45 Cat Nail Designs You Will Fall in Love With