We`ve picked 20+ perfect ideas for back to school nails. Check right now and choose your variant!
Advertisement-Continue Reading Below
Popular Back to School Nail Colors
Some like nude beige colors, others claim "the brighter the better". We advise choosing the golden mean. Make a bright mani for your first day at school after the summer holidays, and then switch to something more neutral. As for the most popular back to school manicure colors: black, white, green, blue, yellow and red are in trend.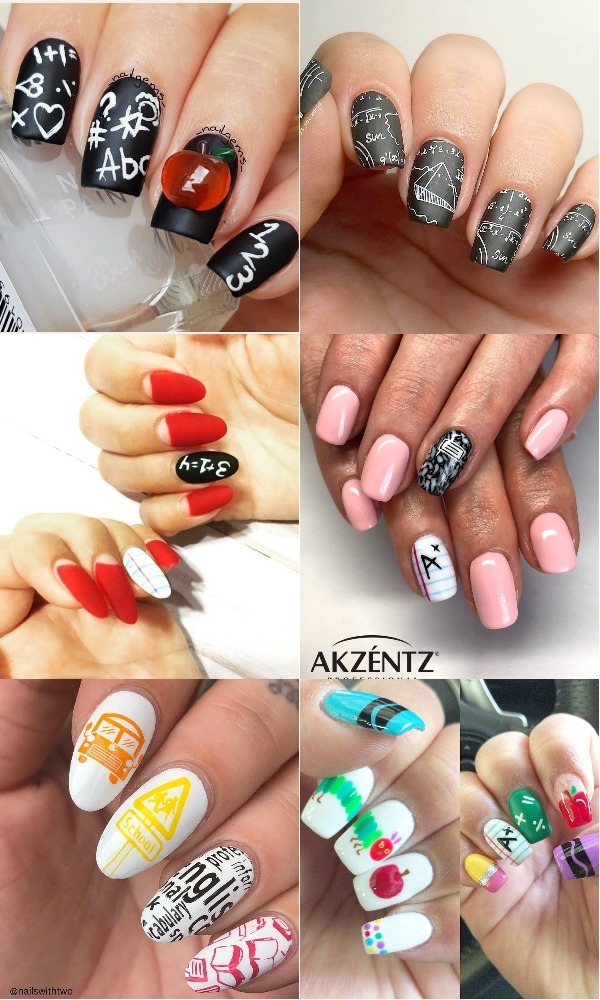 Back to School Nails: Photo Gallery
Scroll and pin the designs you like to your Pinterest boards.
1. Back to school nail art with copybooks.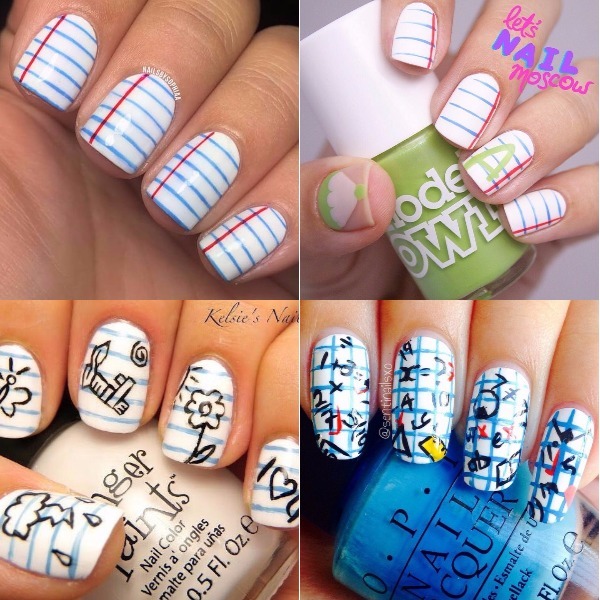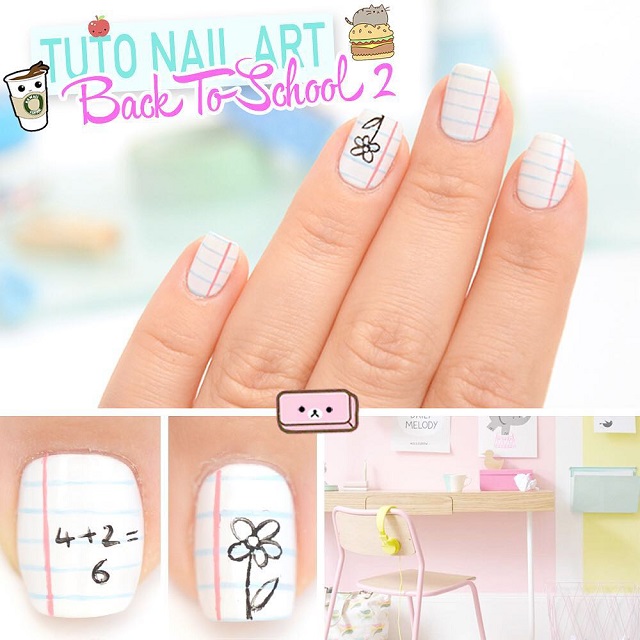 2. Back to school nail designs with blackboards.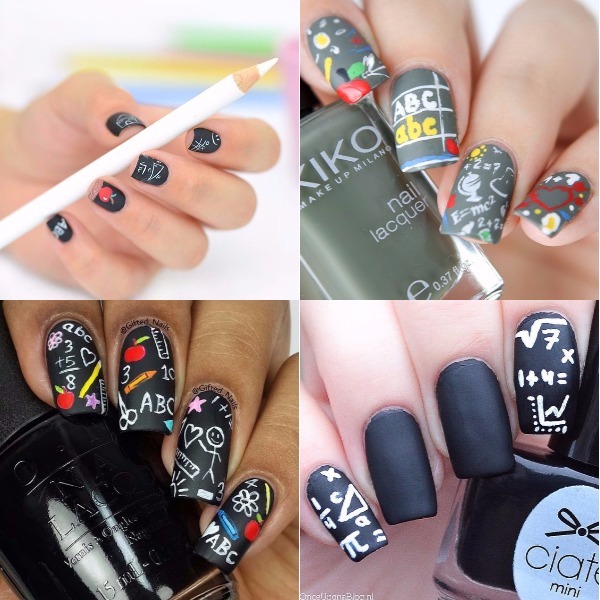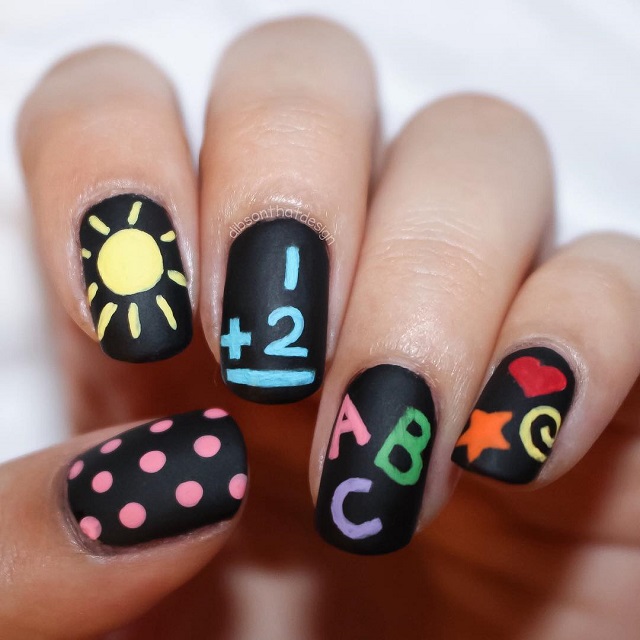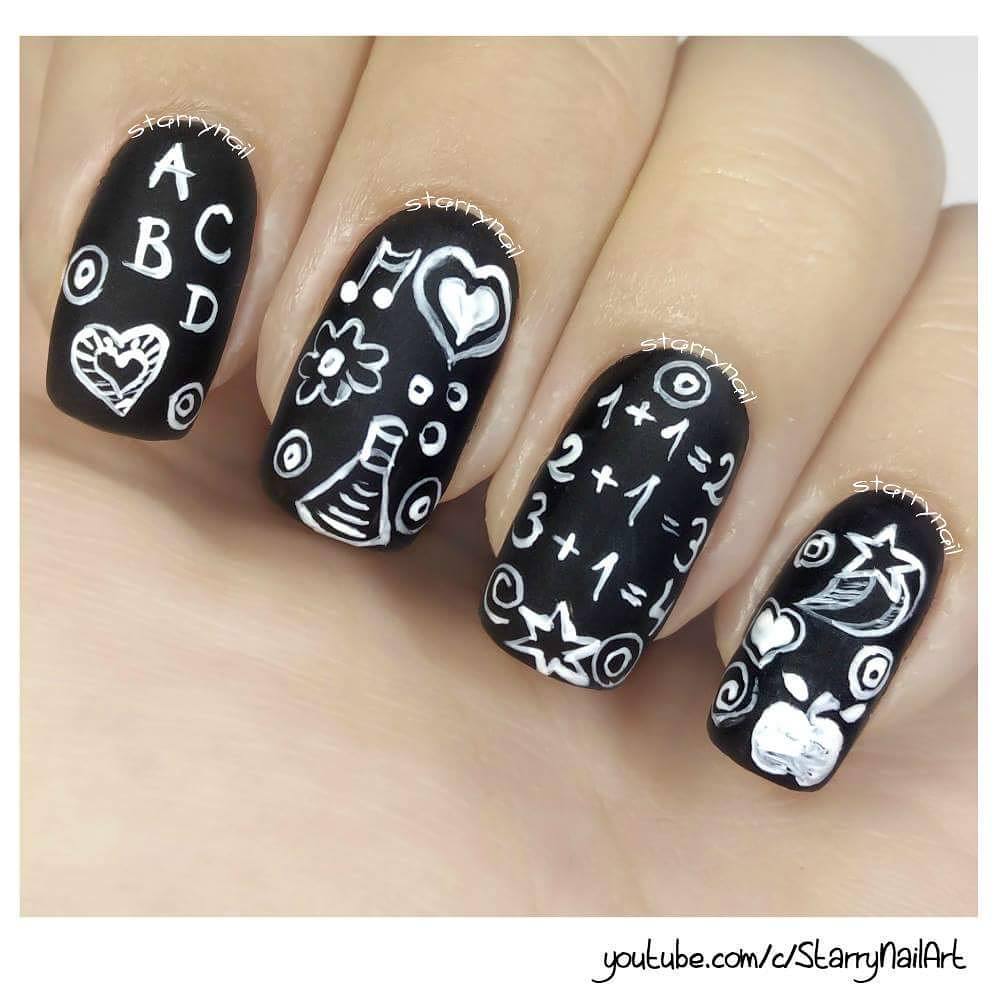 3. Back to school nails design with a school bus.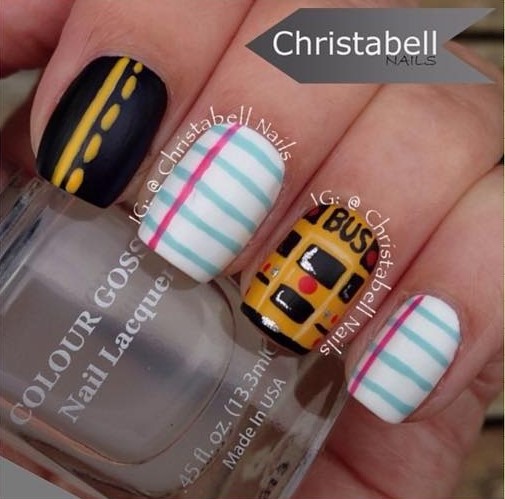 4. Cute back to school nails with pencils.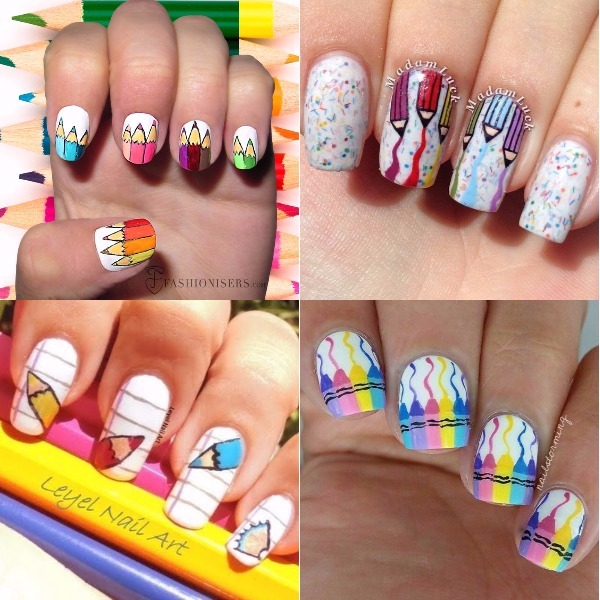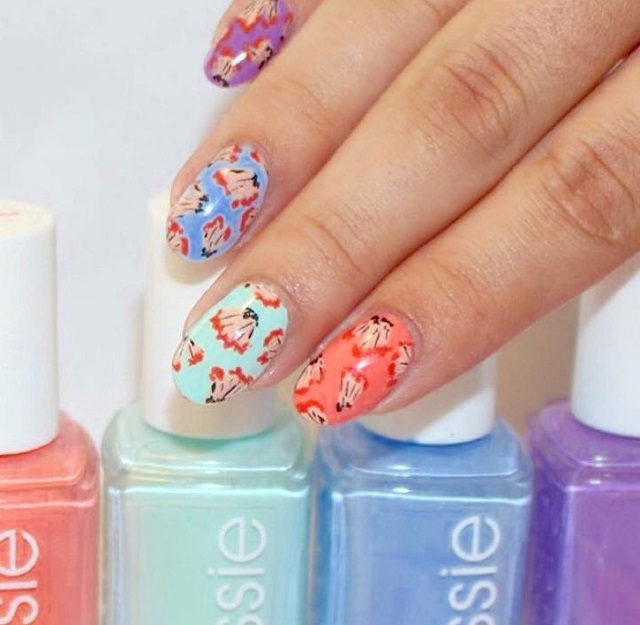 5. Back-to-school mani with an alarm clock.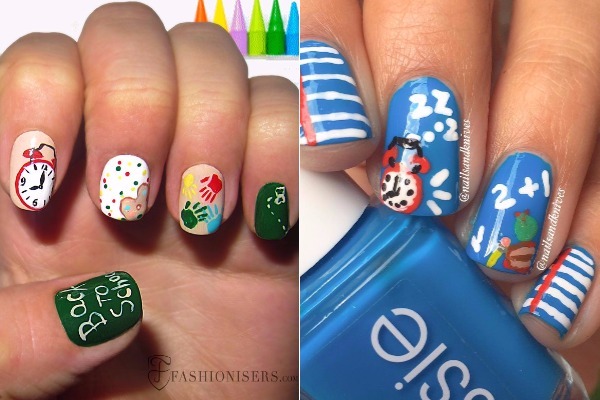 6. Manicure for real bookwarms.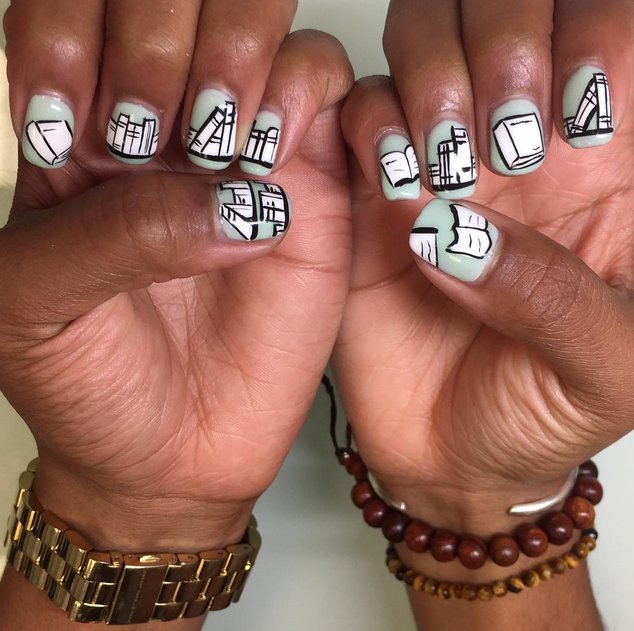 7. Creative nail ideas for back to school.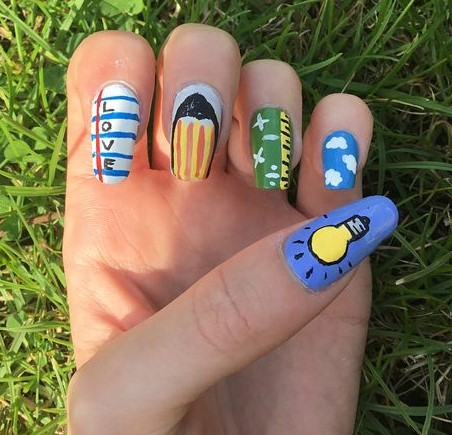 8. Mani for those who love chemistry.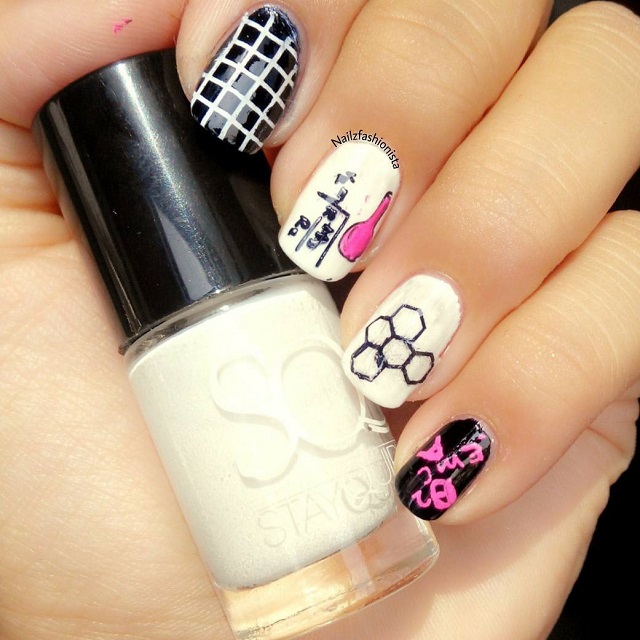 9. Nail designs for a mathematic genius.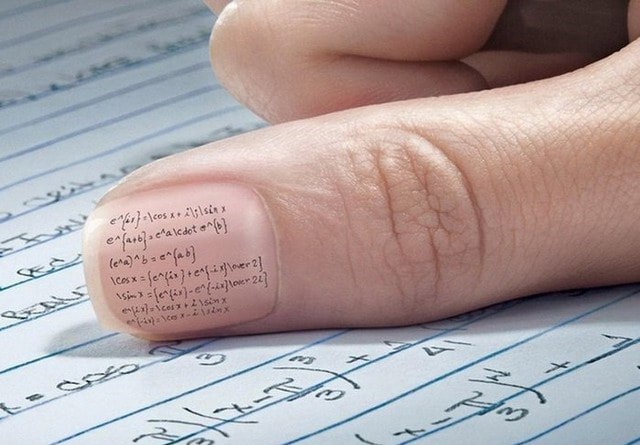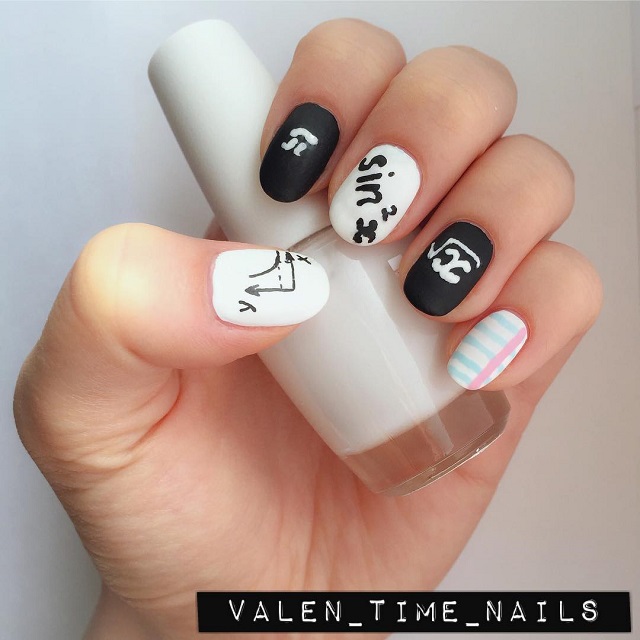 10. Nails for back to school with a ruler.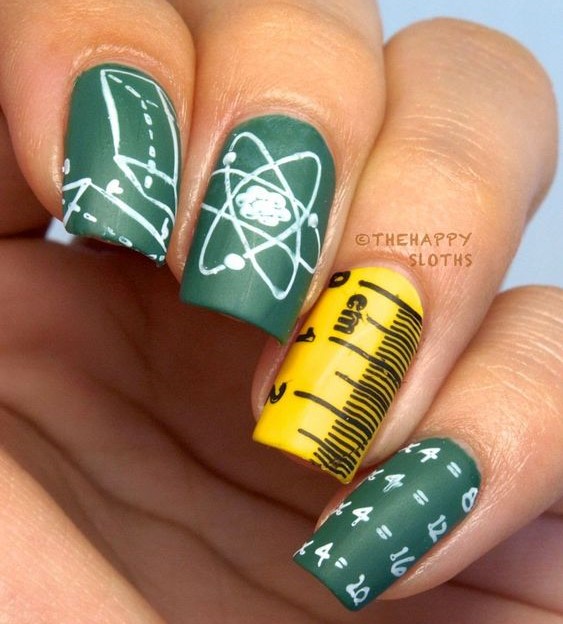 Several more cute nail designs for back to school: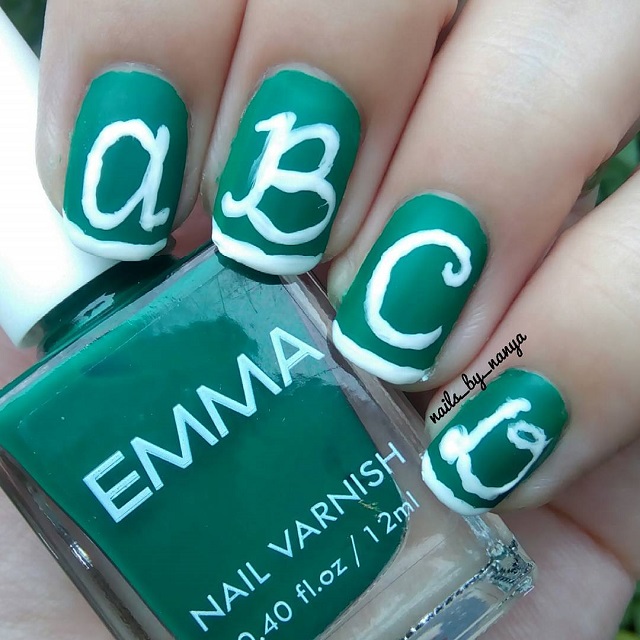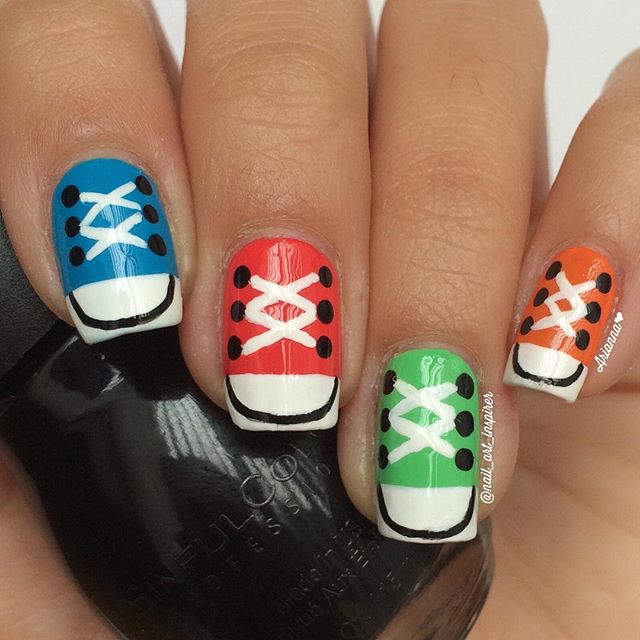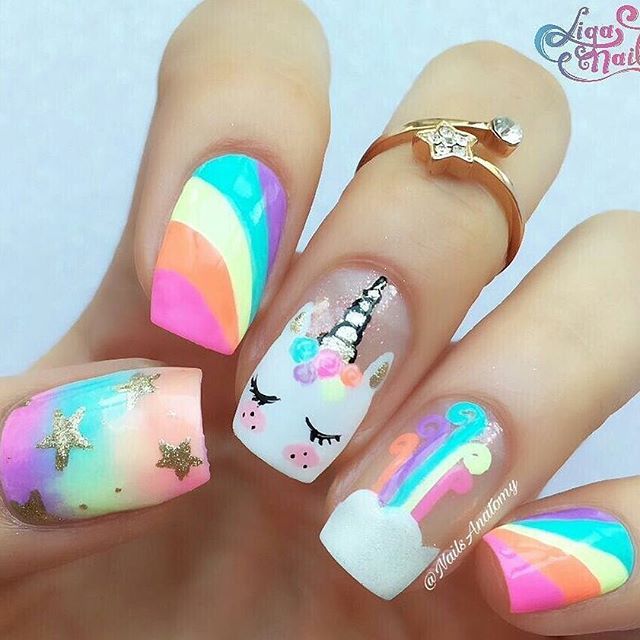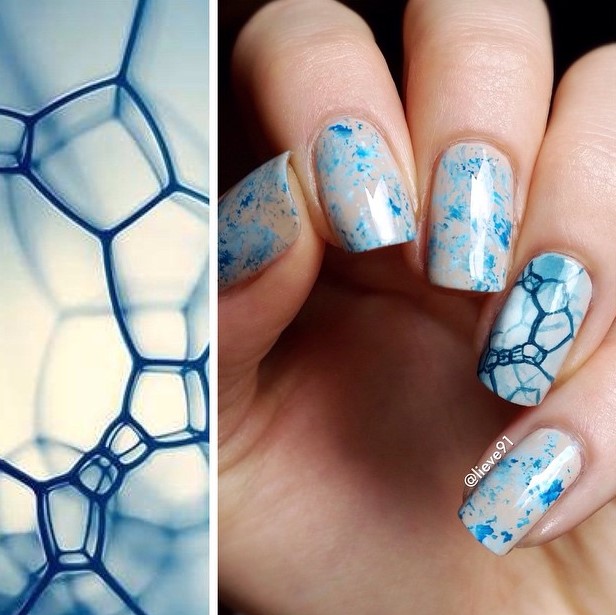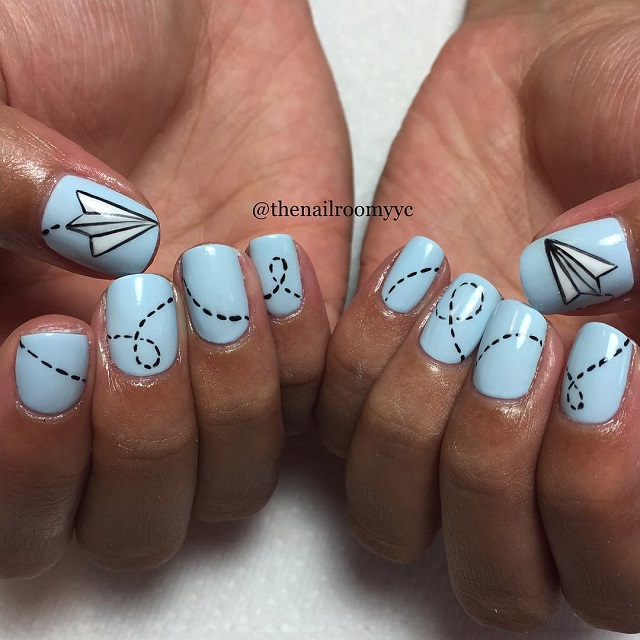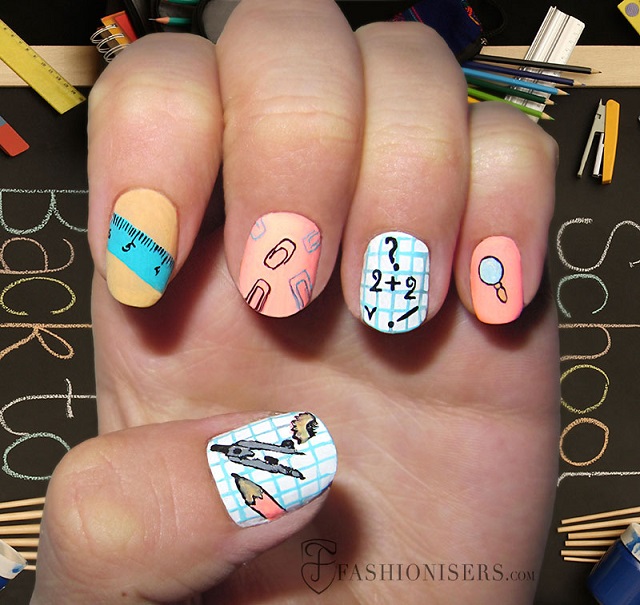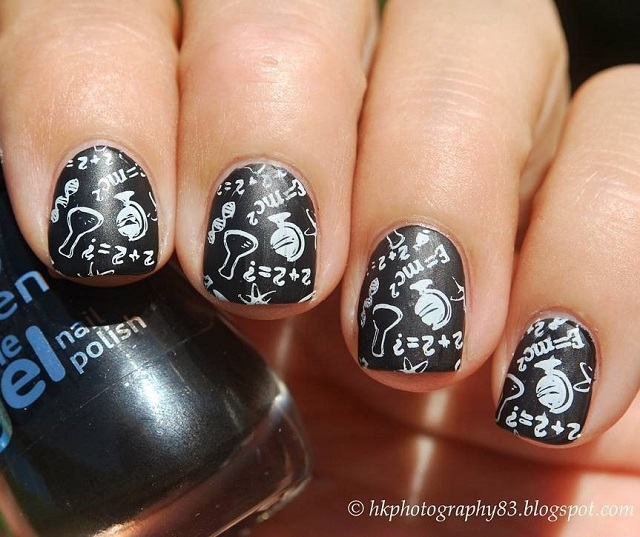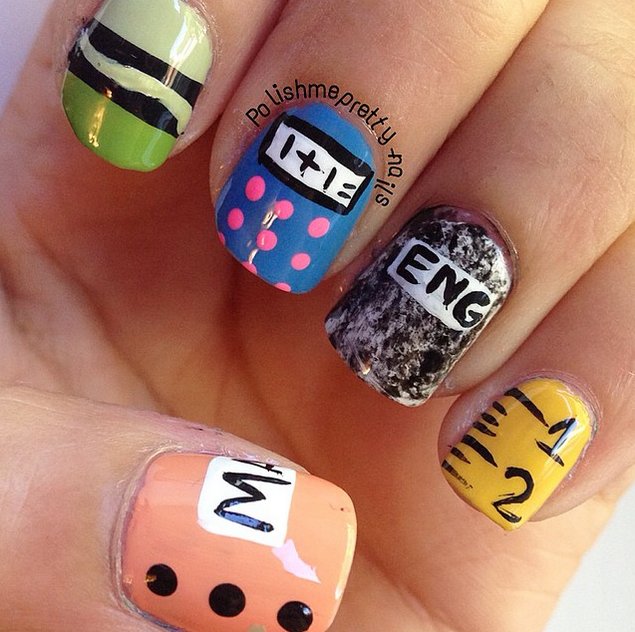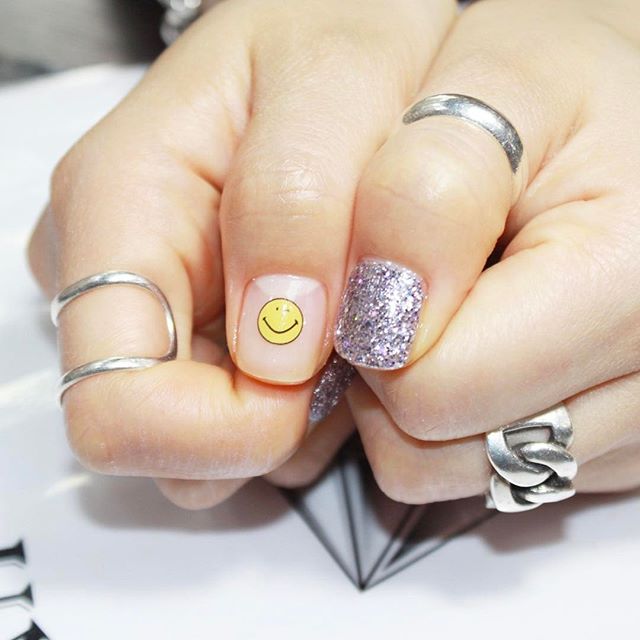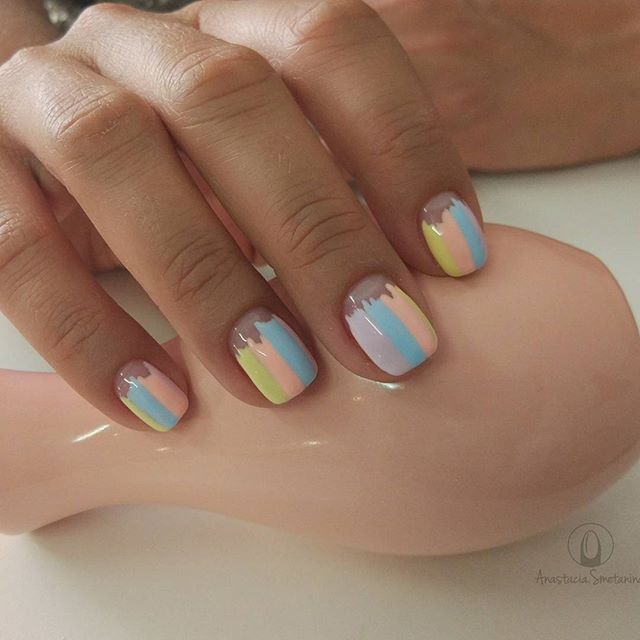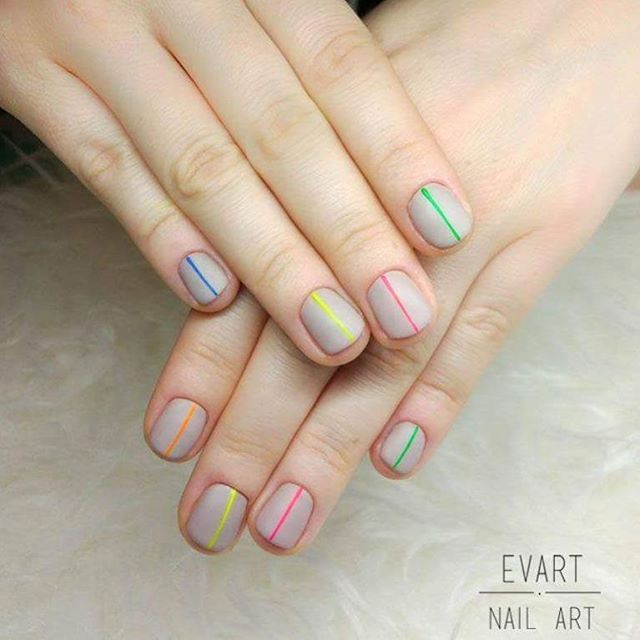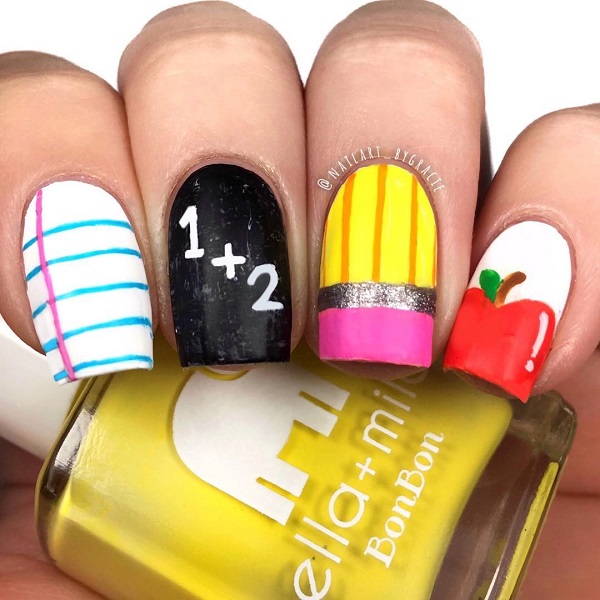 Back to School Nails: Video Tutorials
MORE INTERESTING POSTS:
Unicorn Nail Art: Pastel, Rainbow and Holographic Nails, Unicorn Horns
Cute Cat Nail Art: Cat Nail Designs You Will Fall in Love With
Candy Ball Nail Designs: Photos and Video Tutorials
More different nail designs you will find on our Pinterest boards and on IG account @thenewestnails. Follow us, save the ideas and be inspired by our content.
Our new Telegram channel – t.me/nailspiration
P.S. Don`t forget to subscribe and get a solid dose of nailspiration every week! We promise not to spam!
All rights to published pictures belong to their authors, that`s why we provide credits (if known). If you don`t like sharing your content in such a way, contact us directly at thenewestnails@gmail.com. Thanks for understanding, you`re amazing!