Grinch nails are a cute choice for Christmas, congrats! You will have the most beautiful manicure during this winter holidays! Check out the best ideas of Grinch nail art below!
Advertisement-Continue Reading Below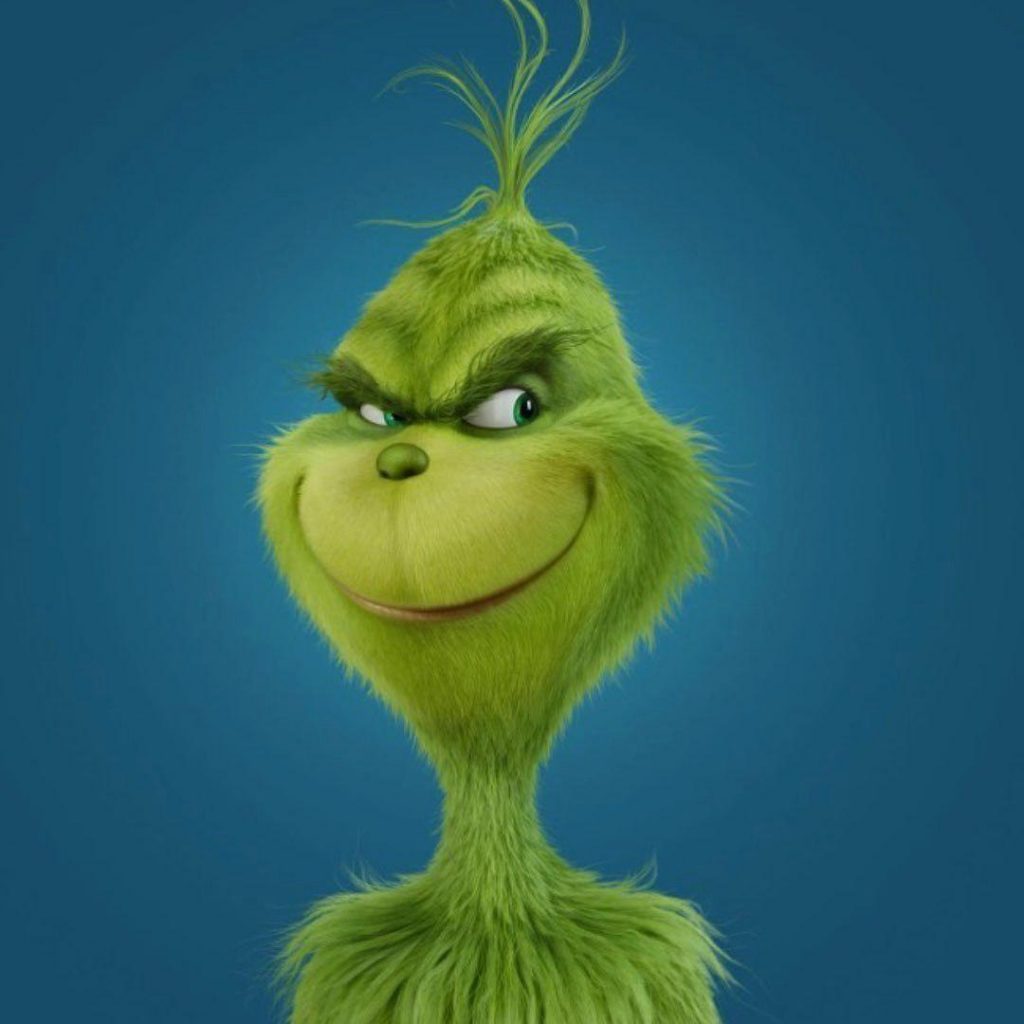 Long white & green Grinch nails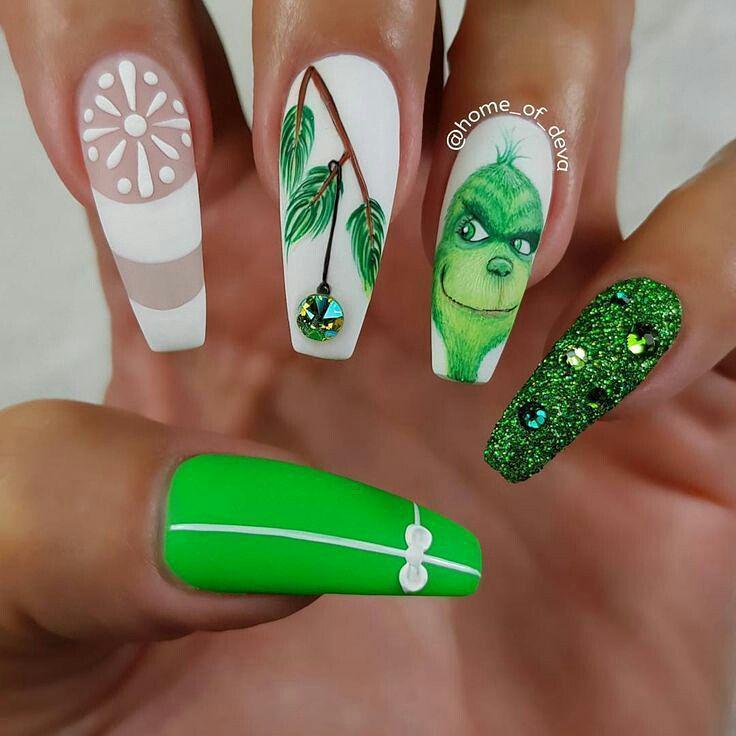 @home_of_deva
Grinch hand nail art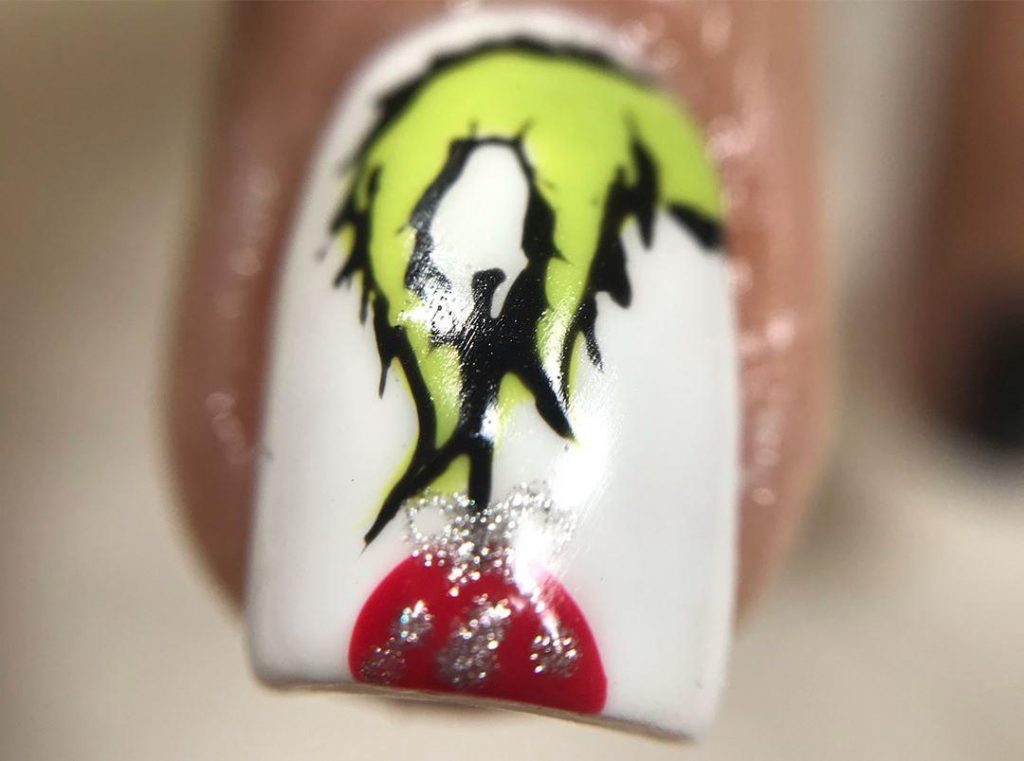 @nailsbysable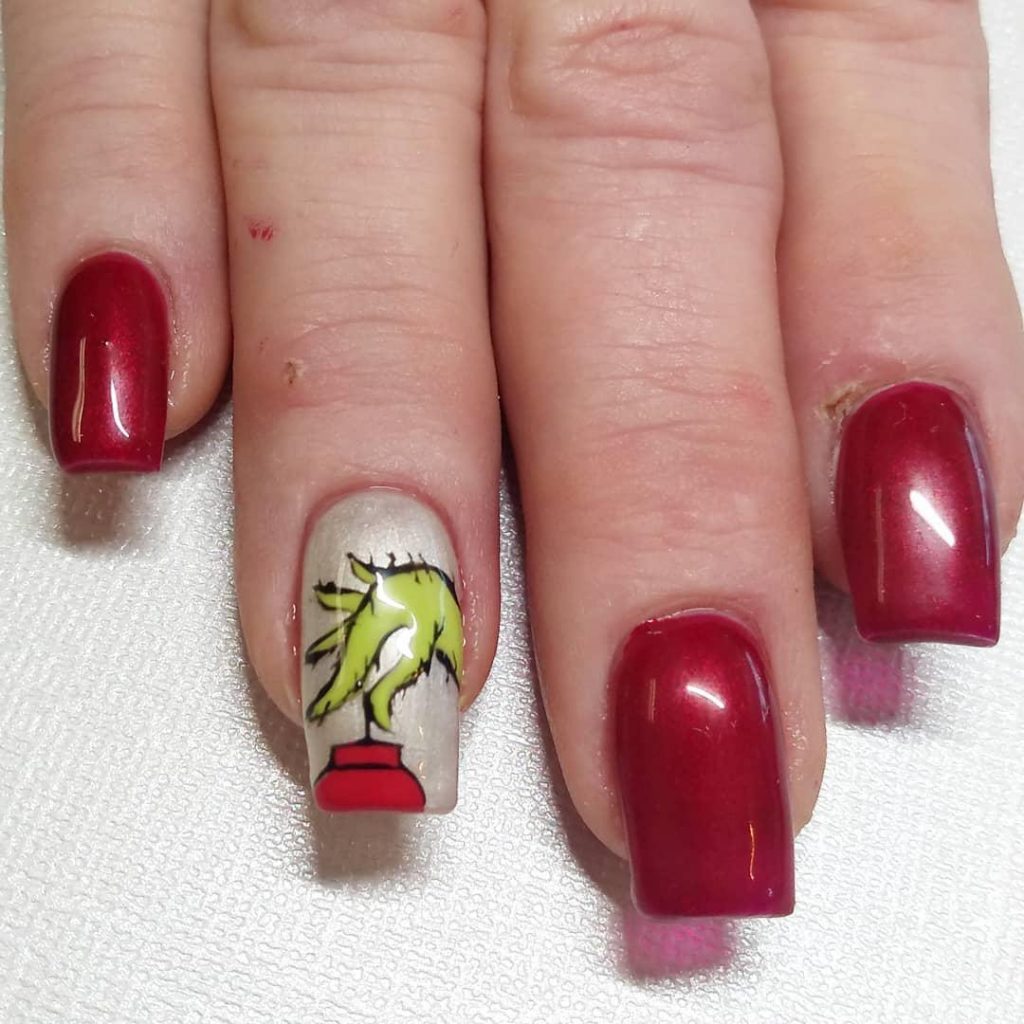 @kalontalons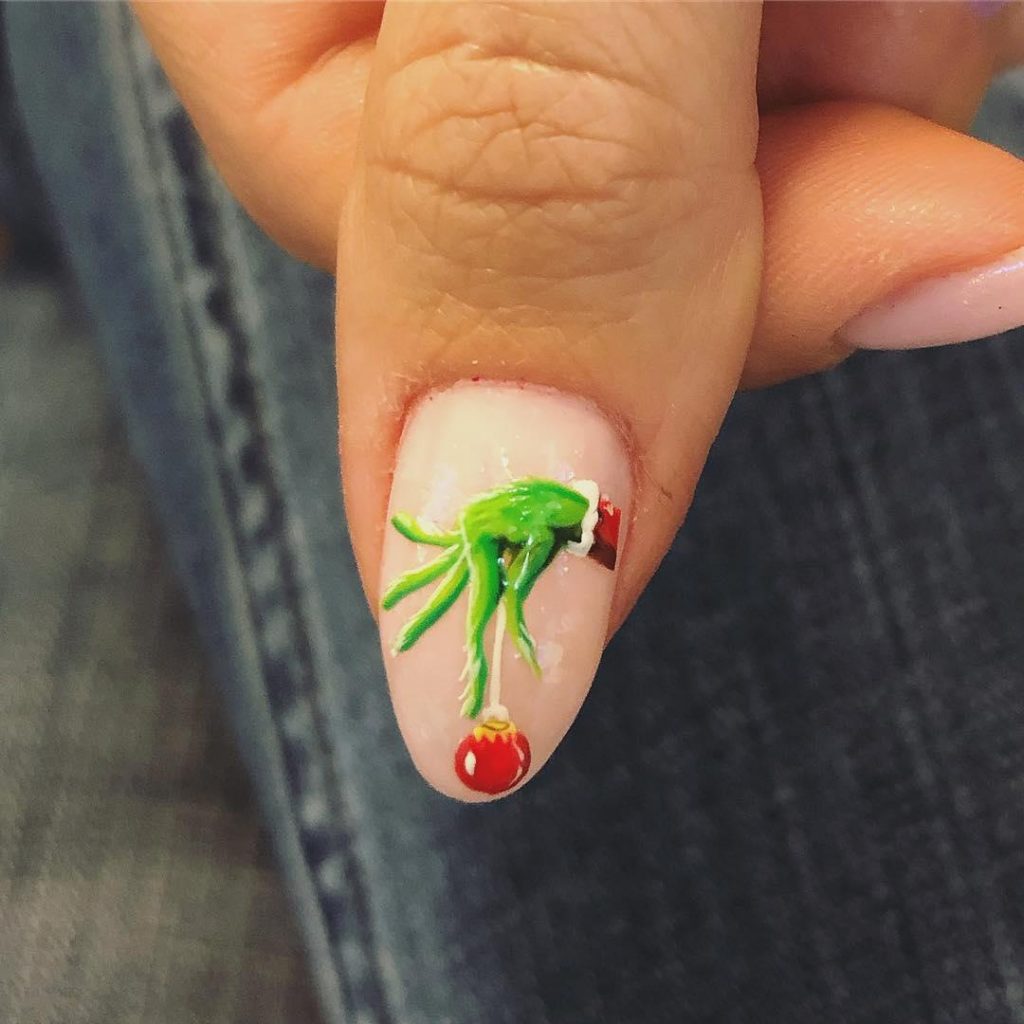 @you_gotnailed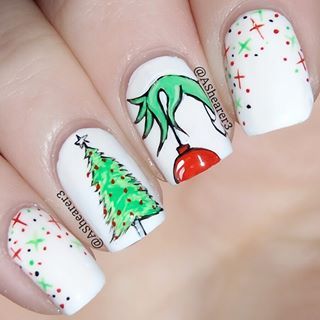 @ashearer3
Black and green Grinch nails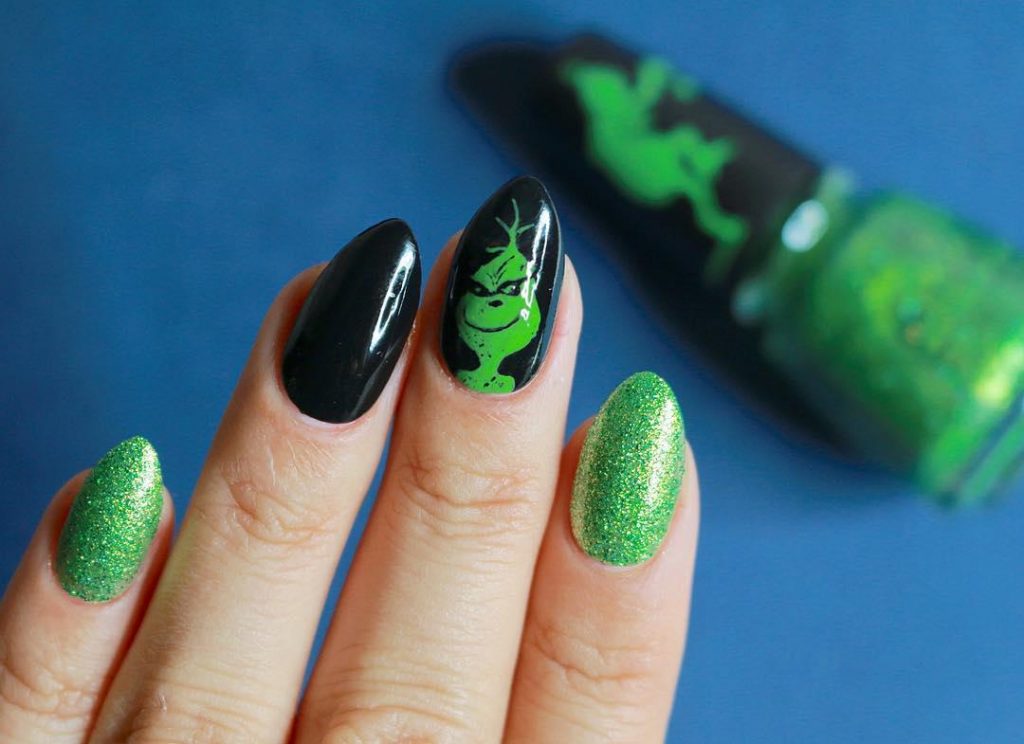 @banicured_
Grinch and cannabis nail art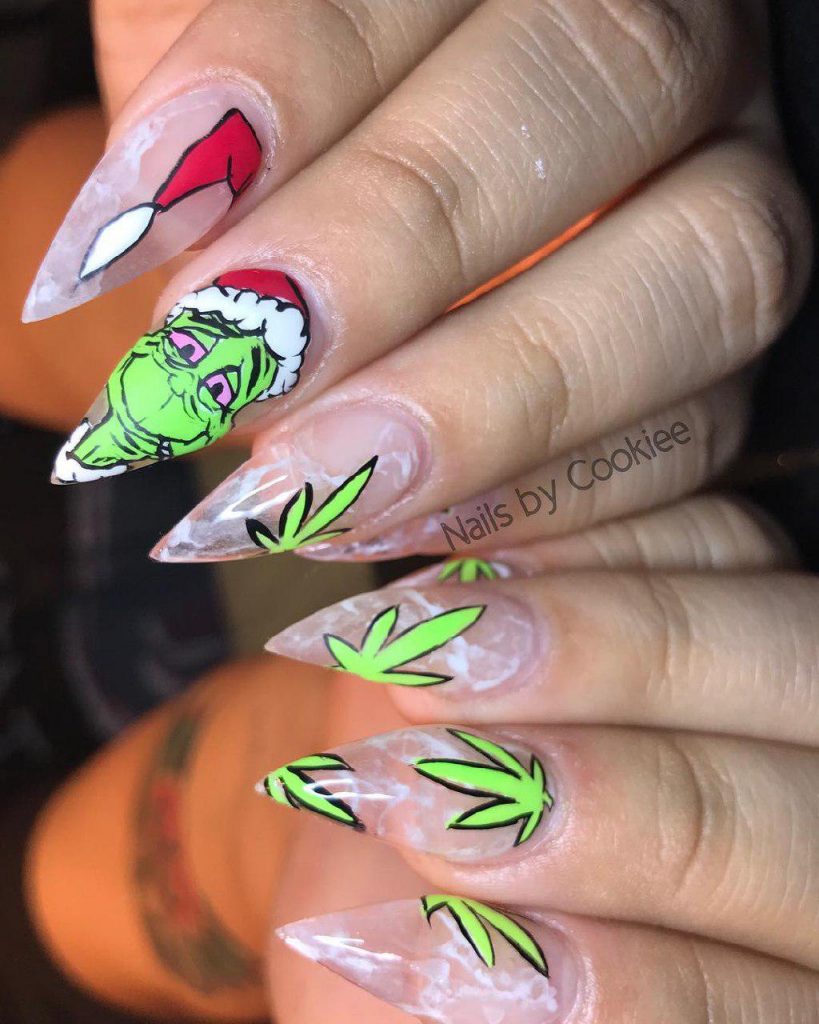 @nailsbycookiee
Red and green long Grinch manicure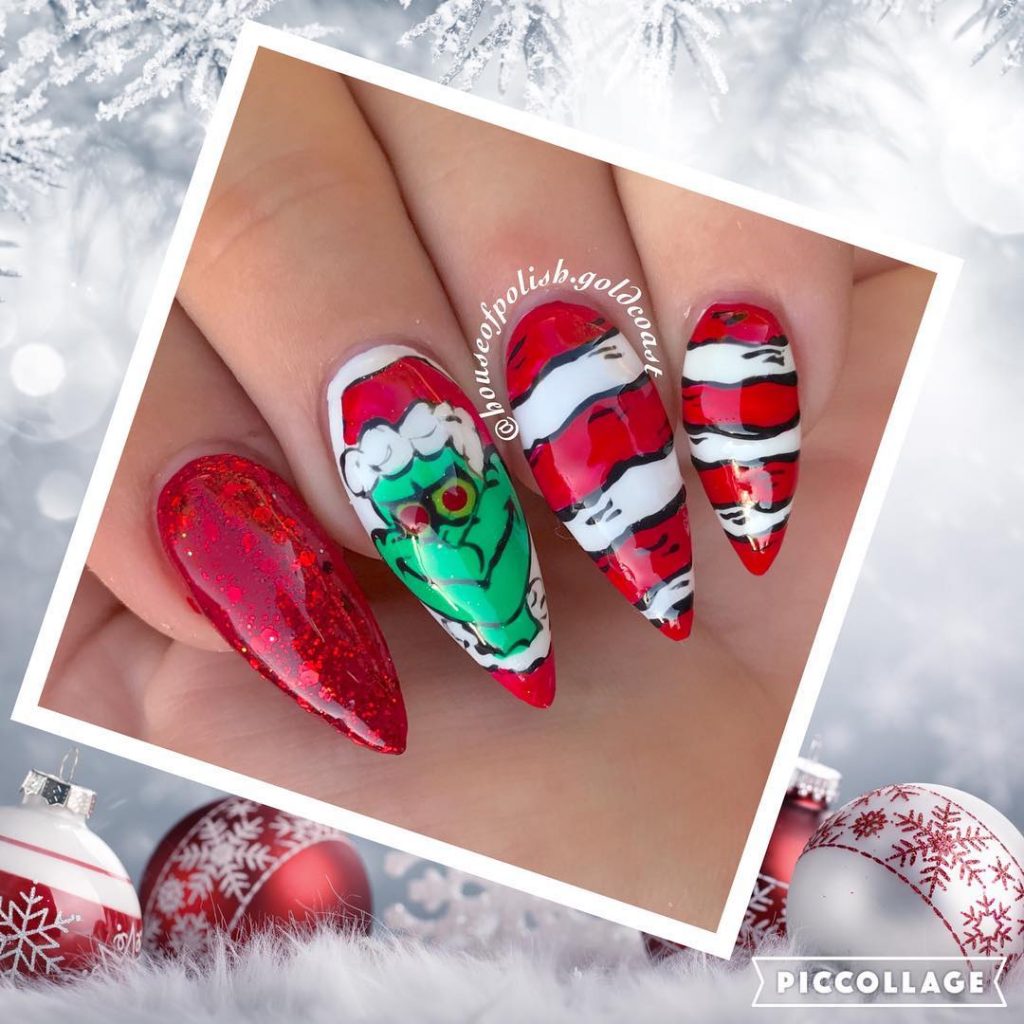 @houseofpolish.goldcoast
Blue the Grinch nail design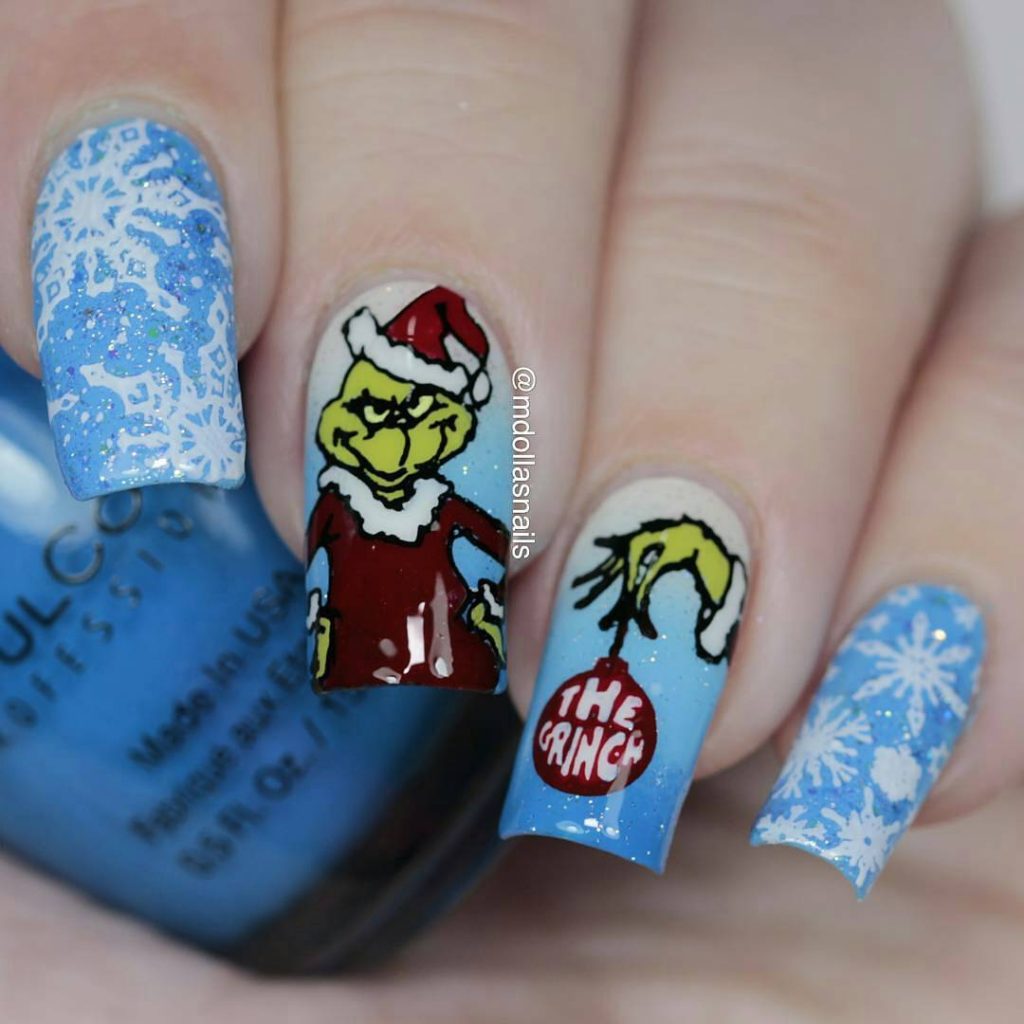 @mdollasnails
White Grinch nails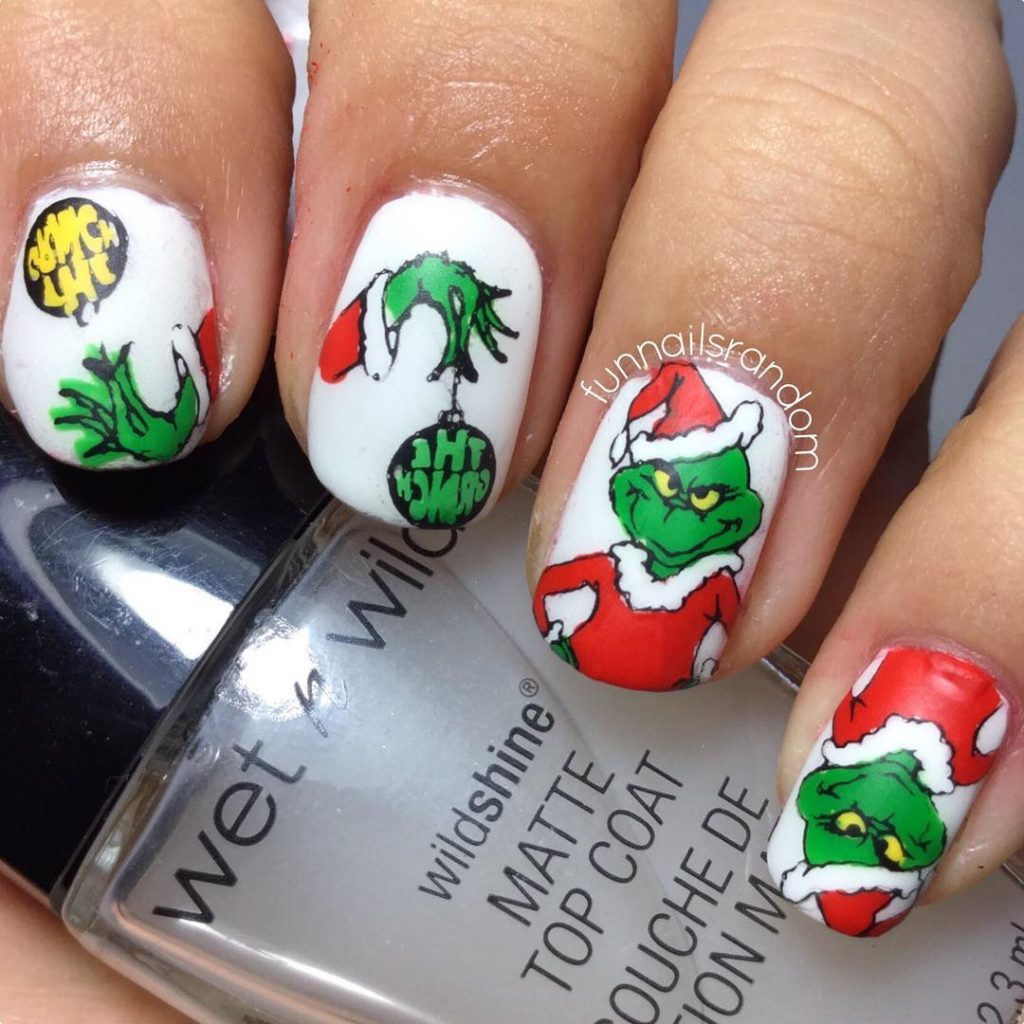 @funnailsrandom
Yellow and blue almond Grinch nails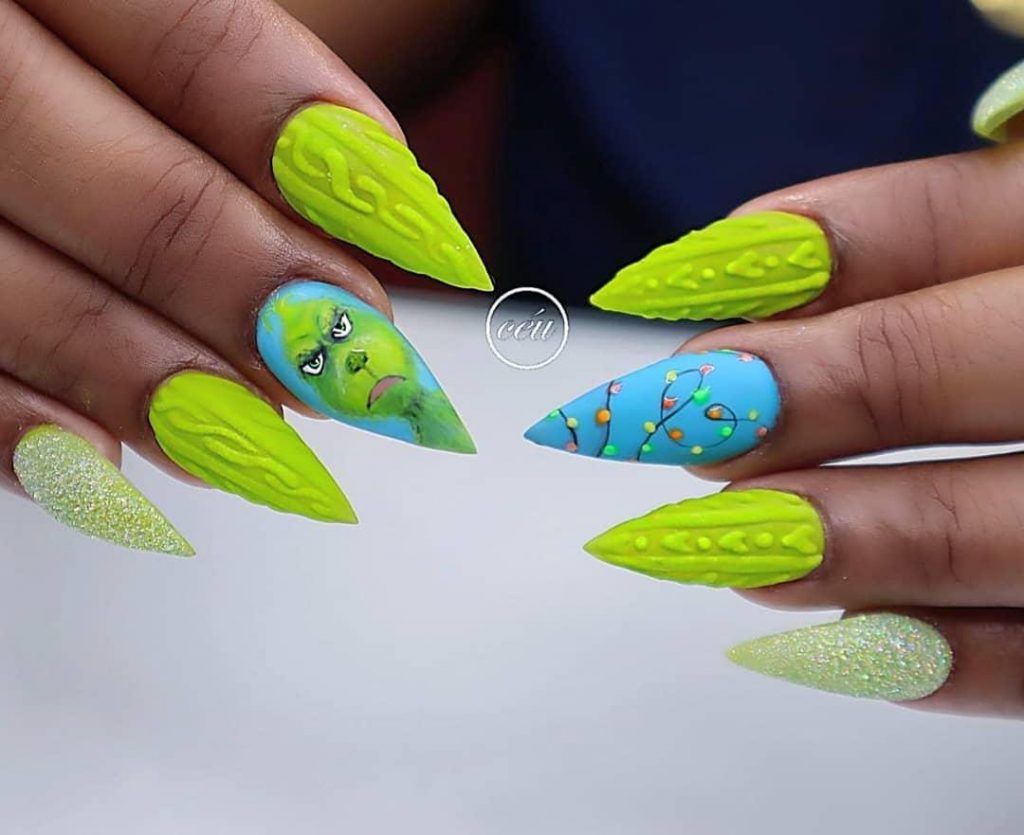 @ceunails
Grinch nail art with white and red stripes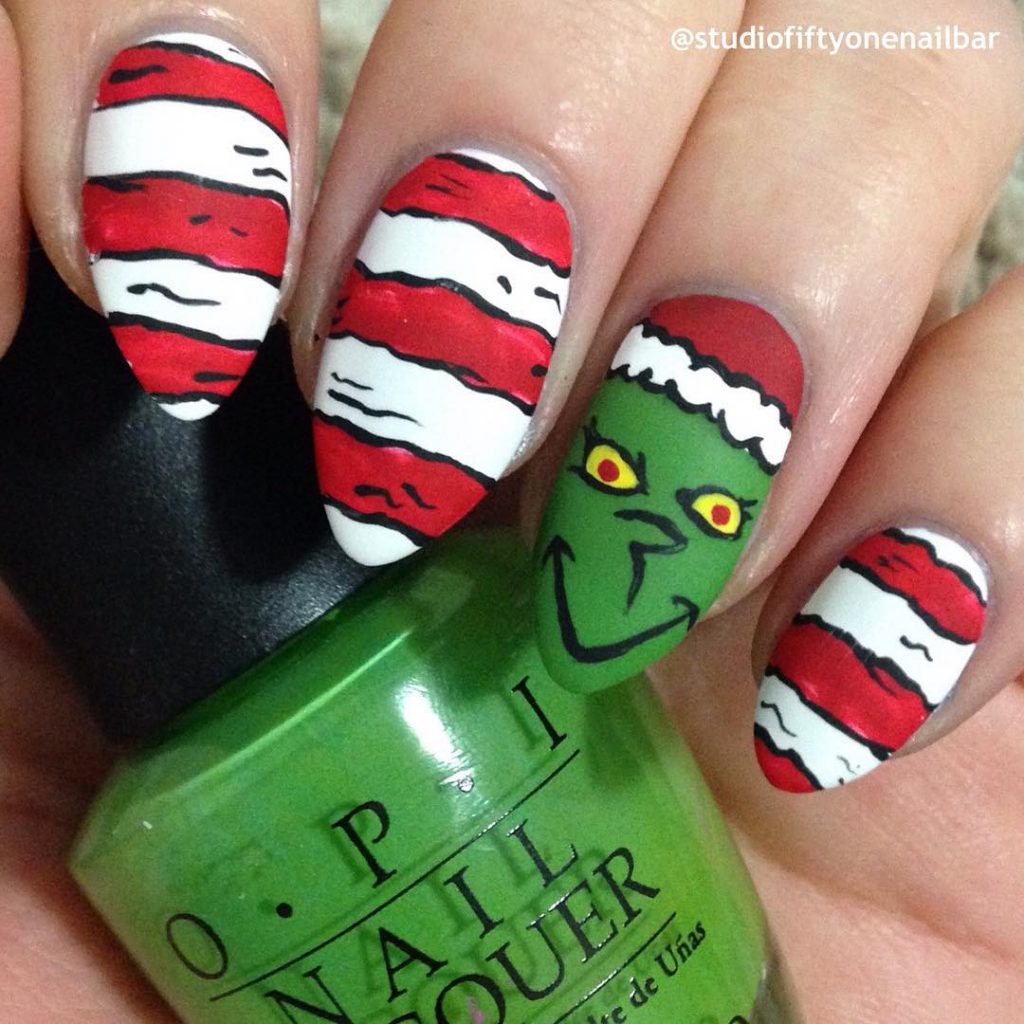 @studiofiftyonenailbar
Grinch nails with presents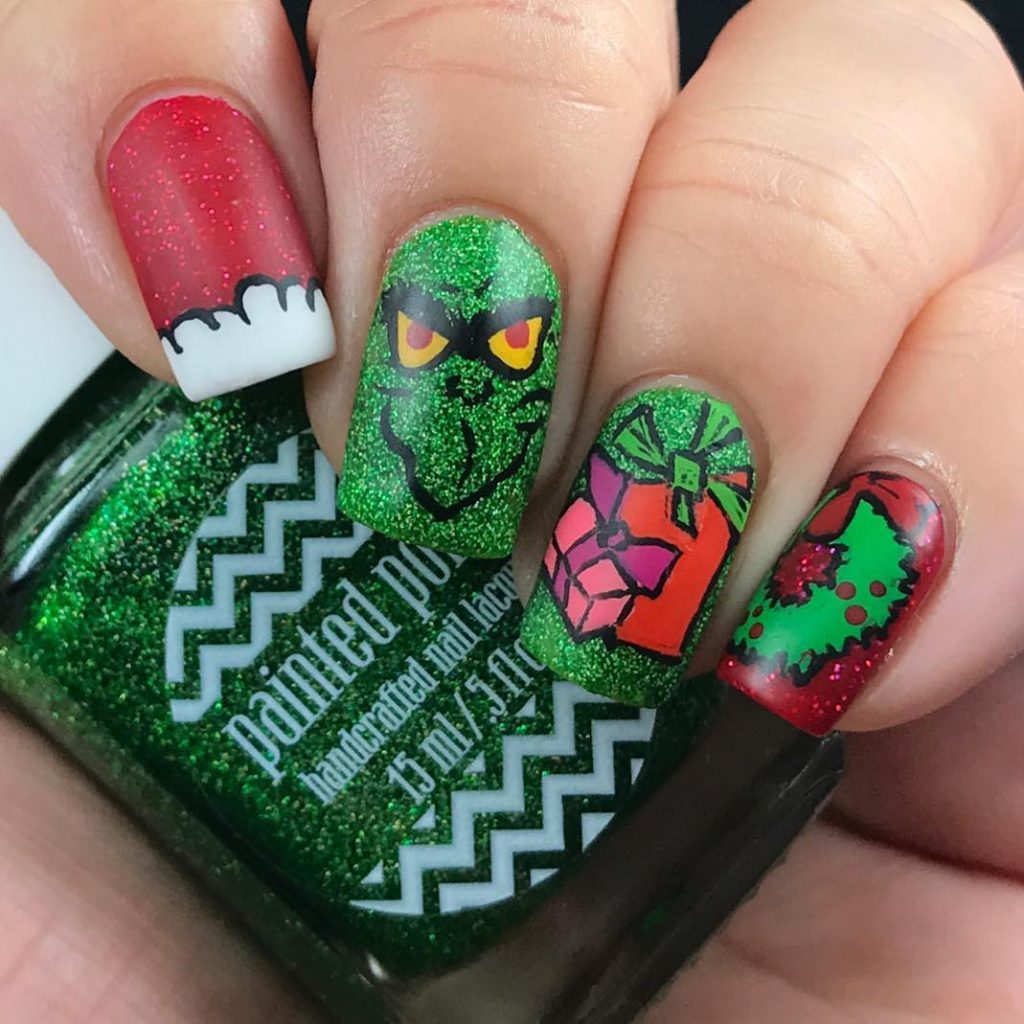 @suger23
White Grinch nails with garlands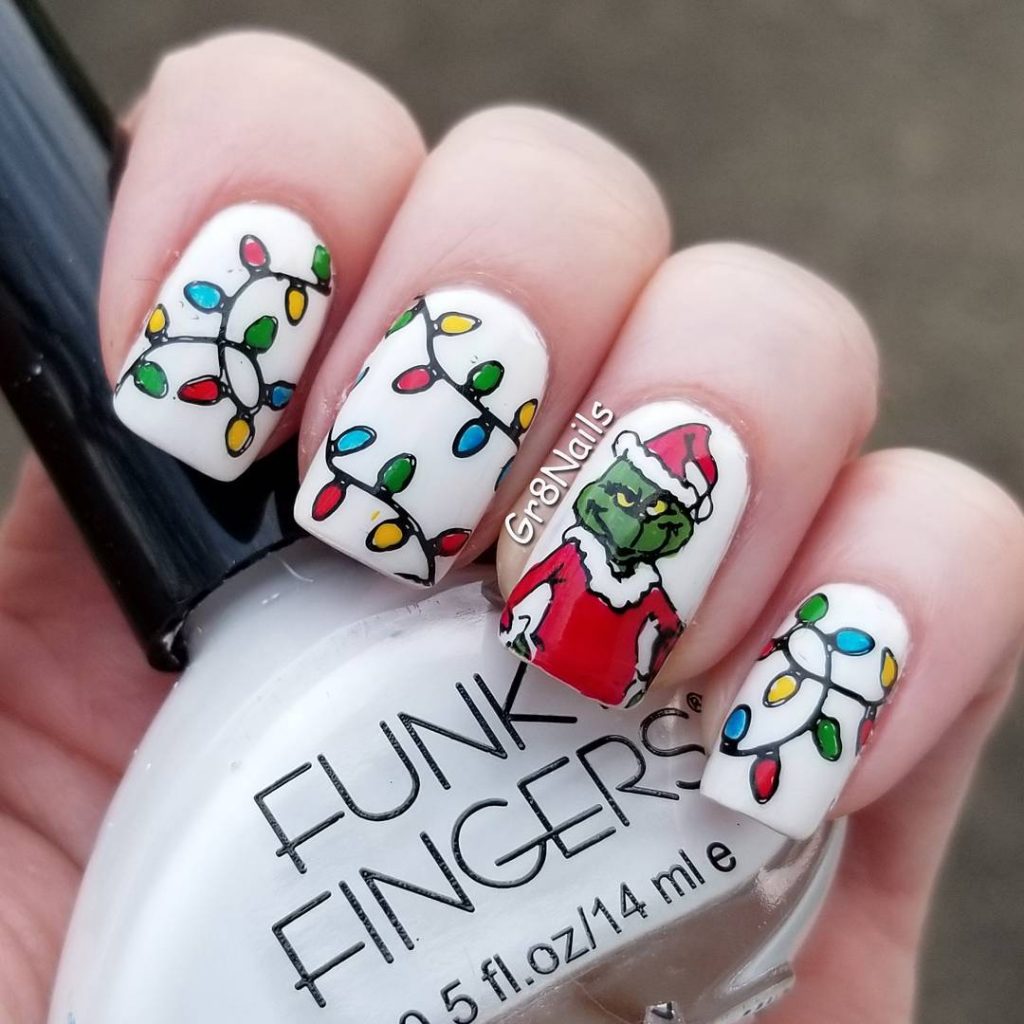 @gr8nails
Grinch nails with sweater design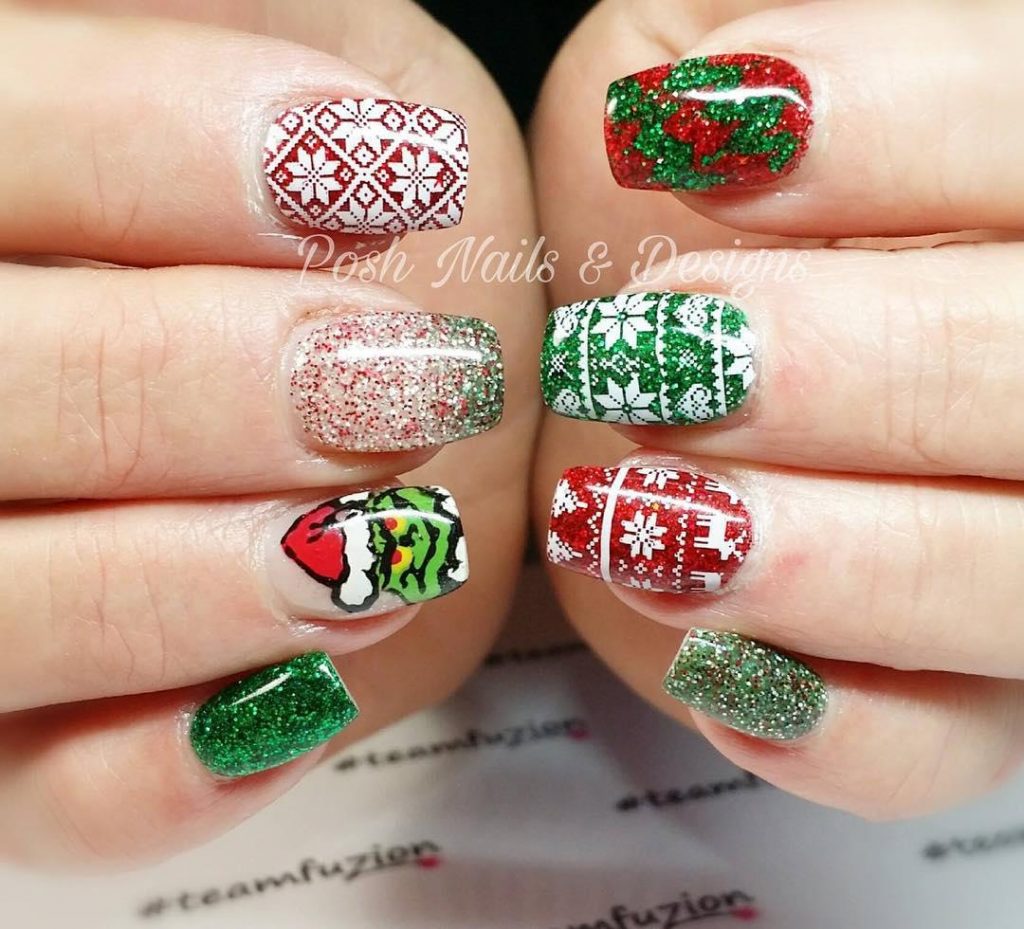 @aimieposh_teamfuzion
Red and golden Grinch nail design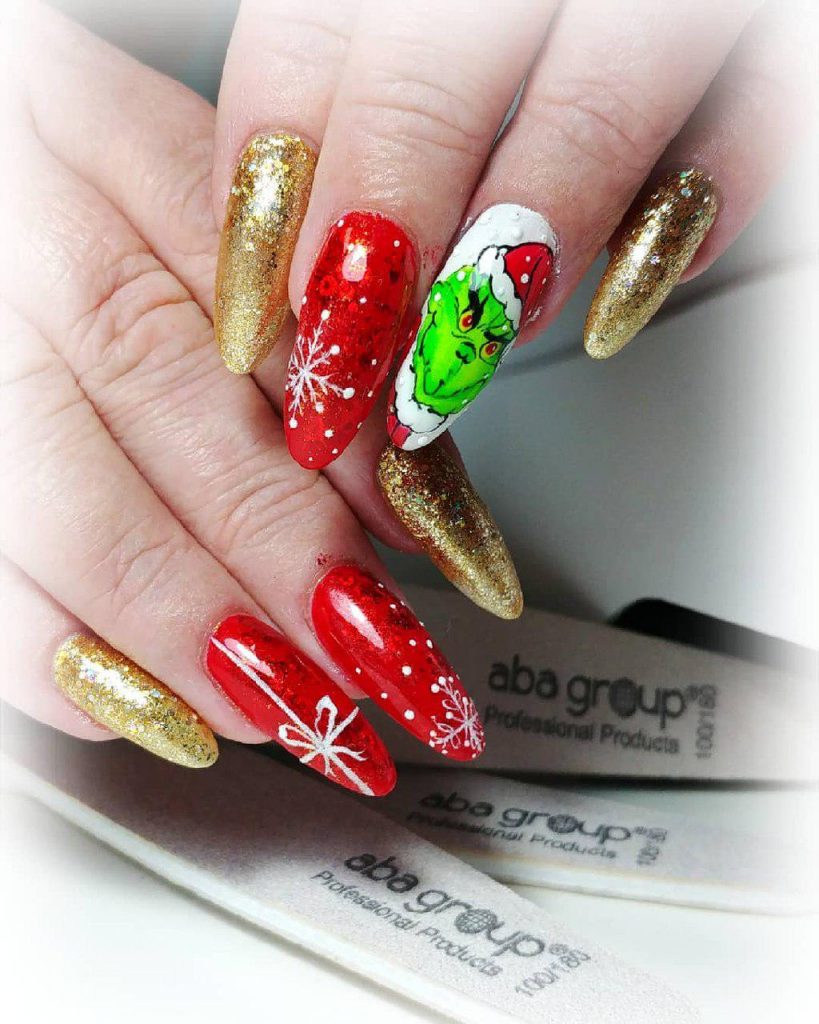 @amazing_world_of_nails
Grinch and a Christmas tree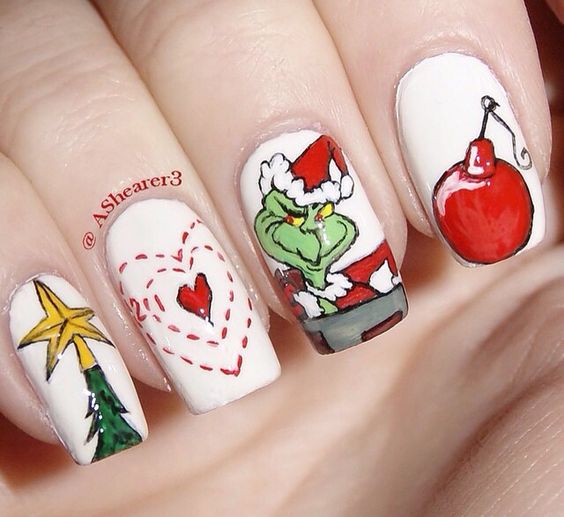 @ashearer3
Several more Grinch nail designs: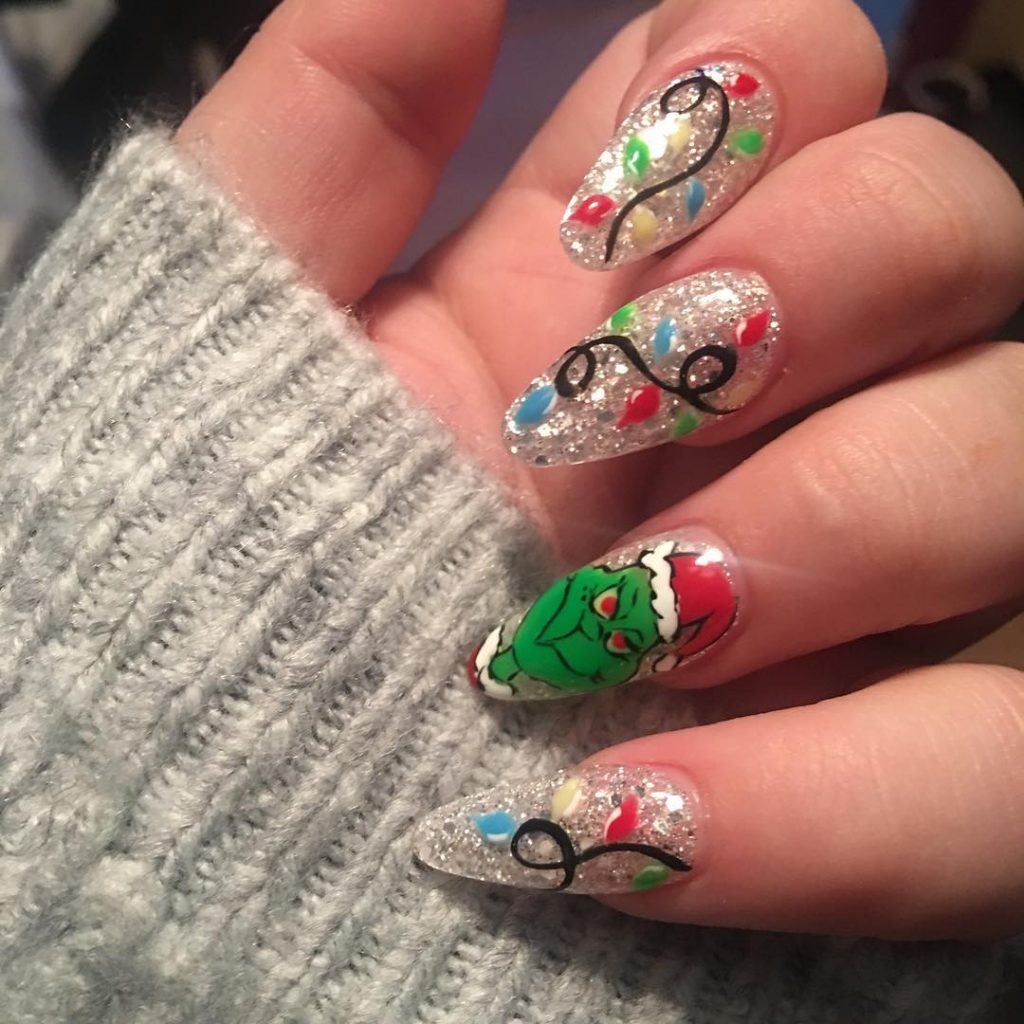 @ashleighjadeparsons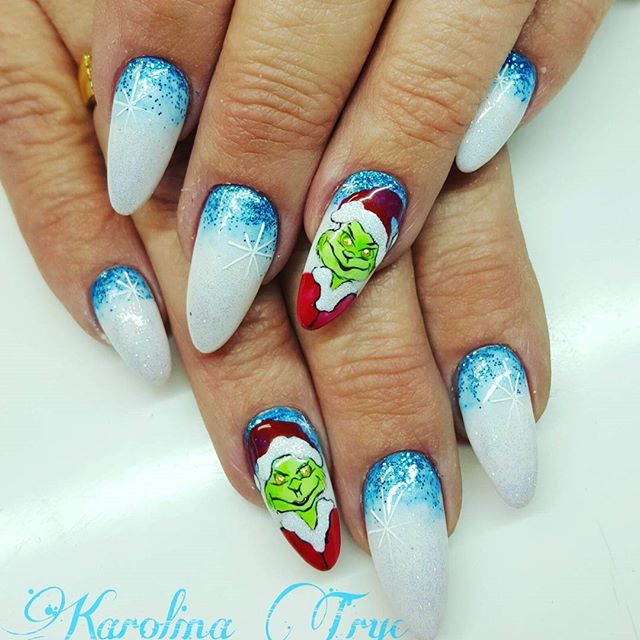 @crystal_nails_south_london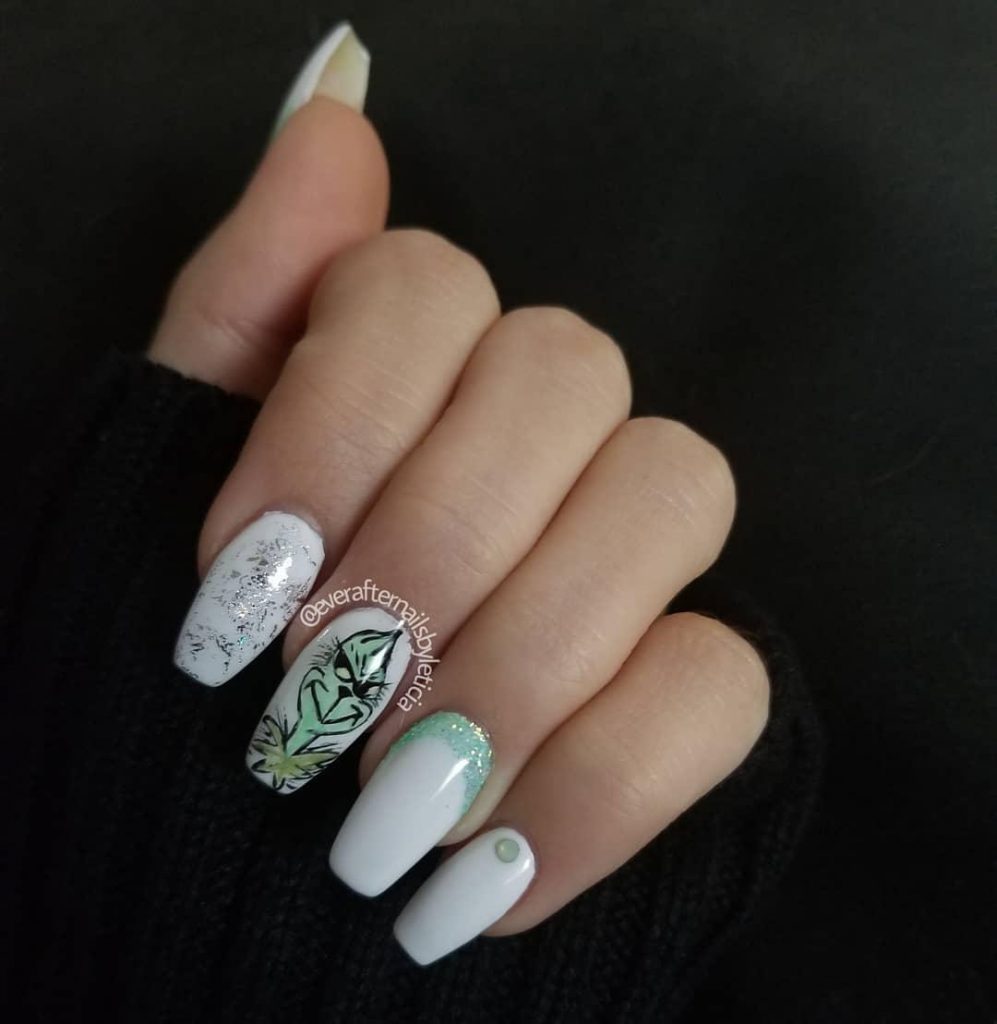 @everafternailsbyleticia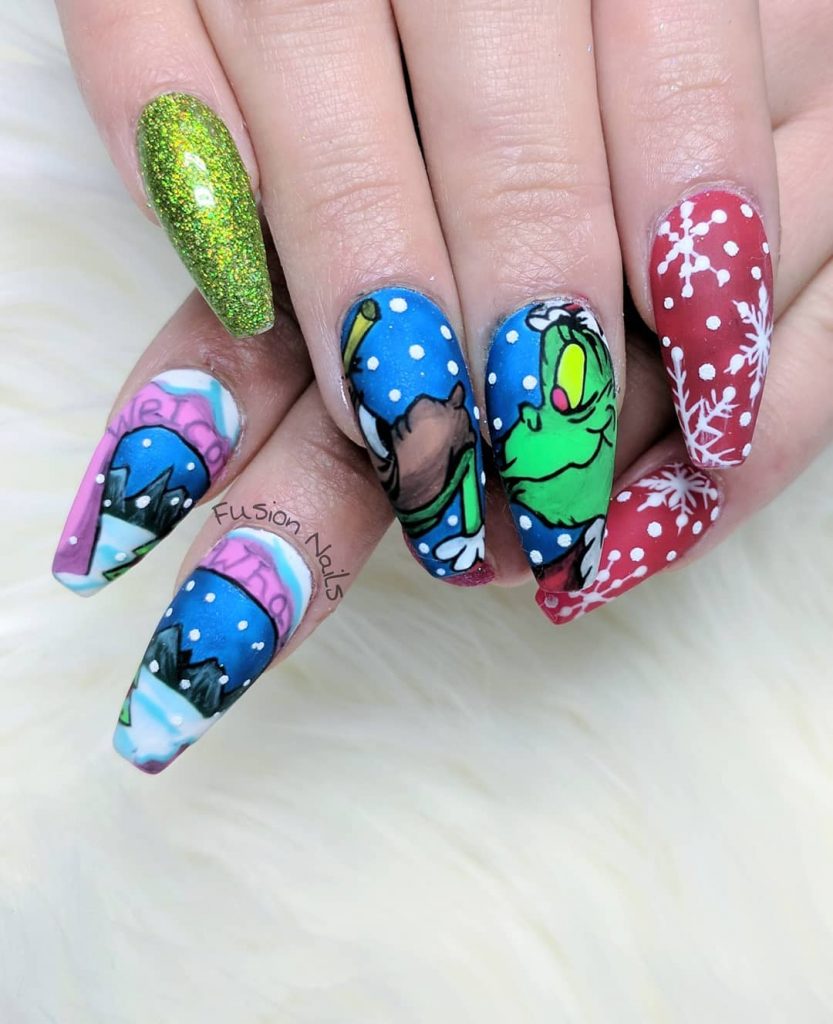 @fusionnails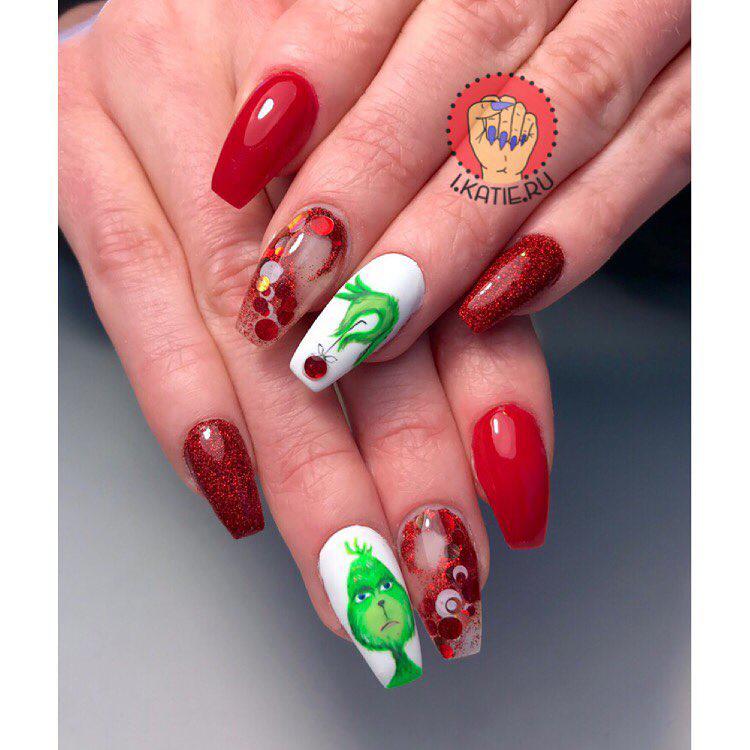 @i.katie.ru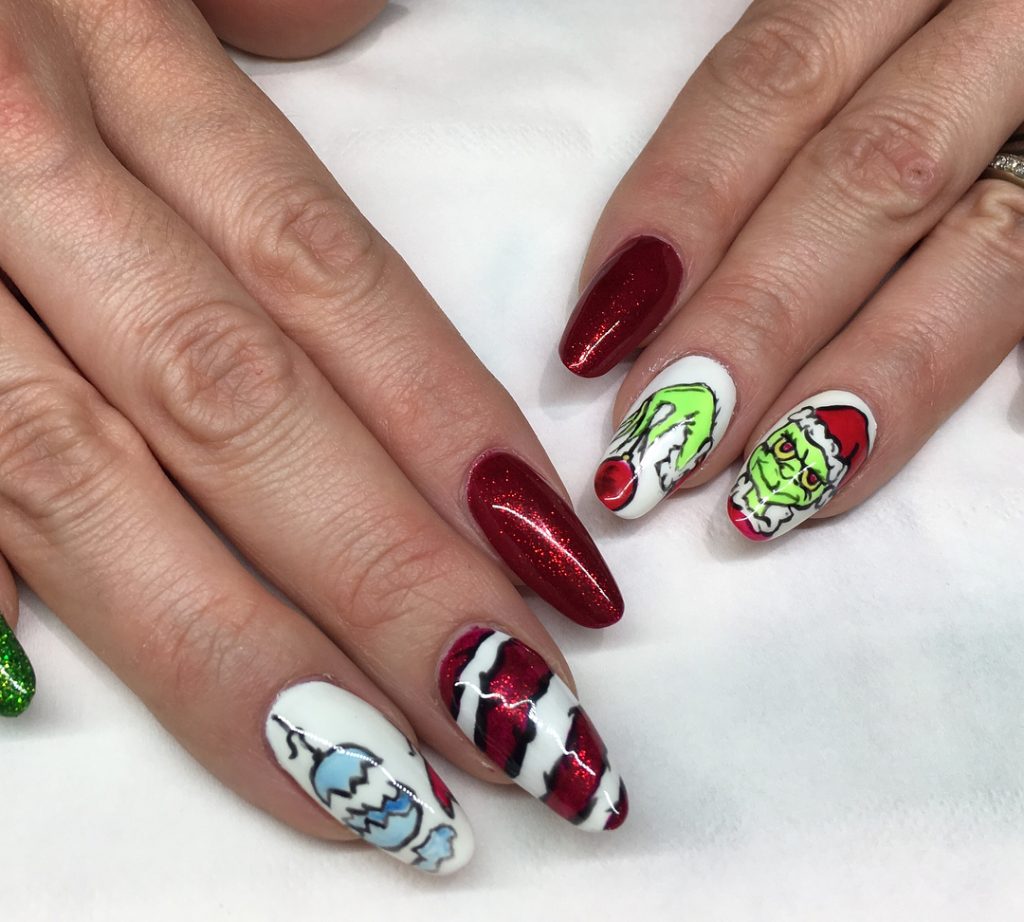 @jessieminter_nailsandtraining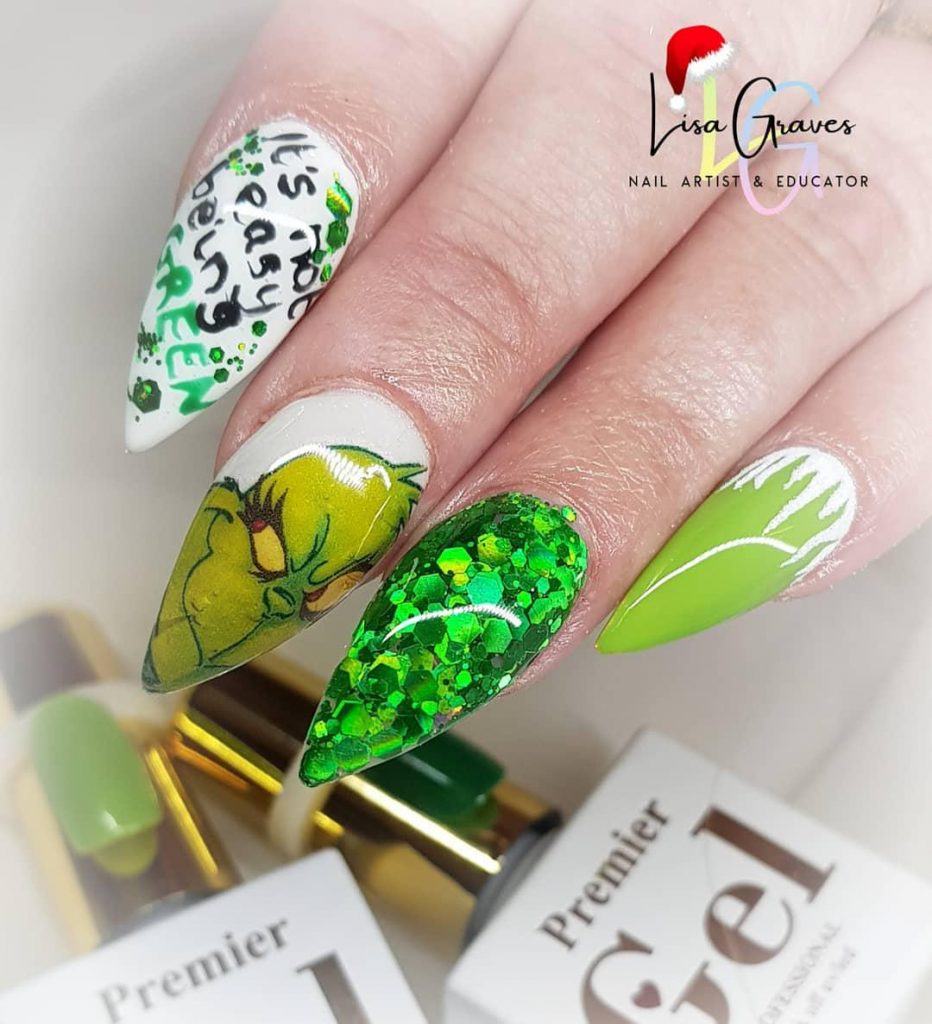 @lisagraves.nailartist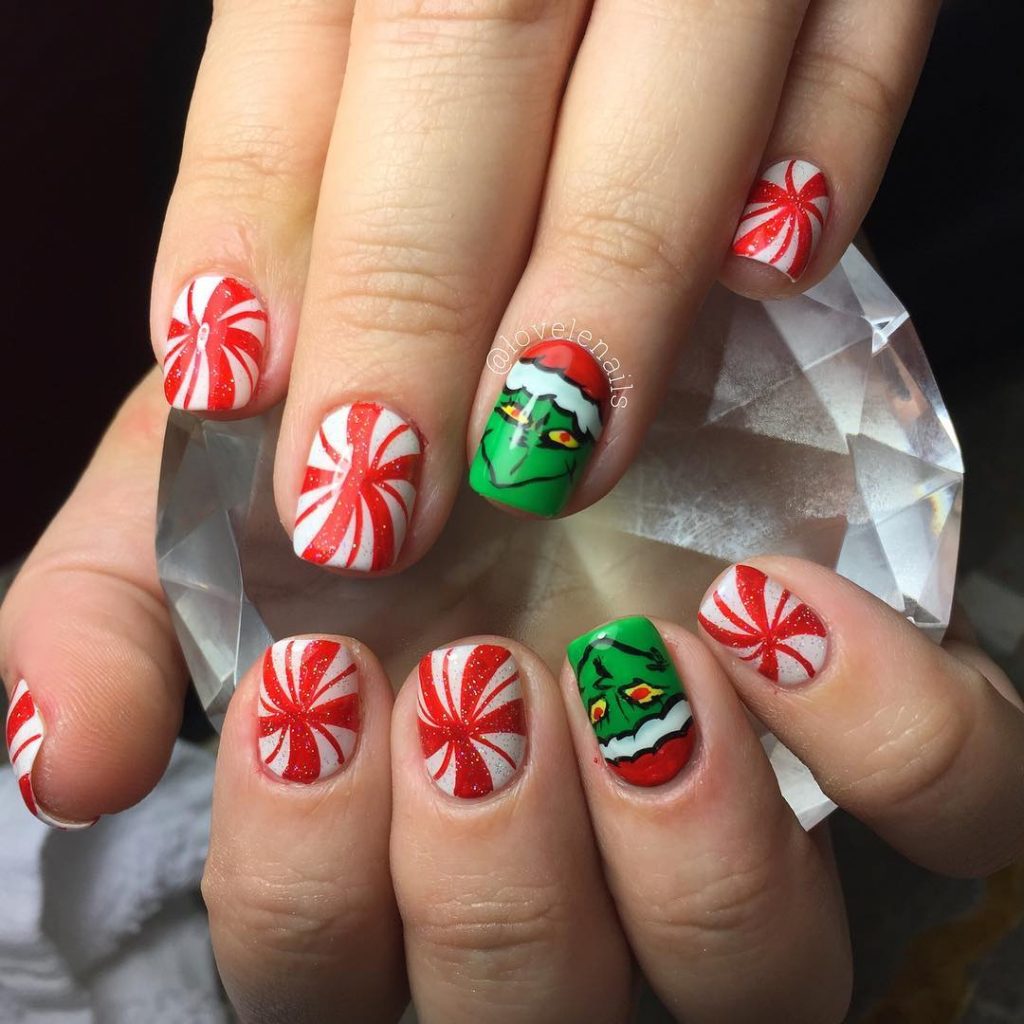 @lovelenails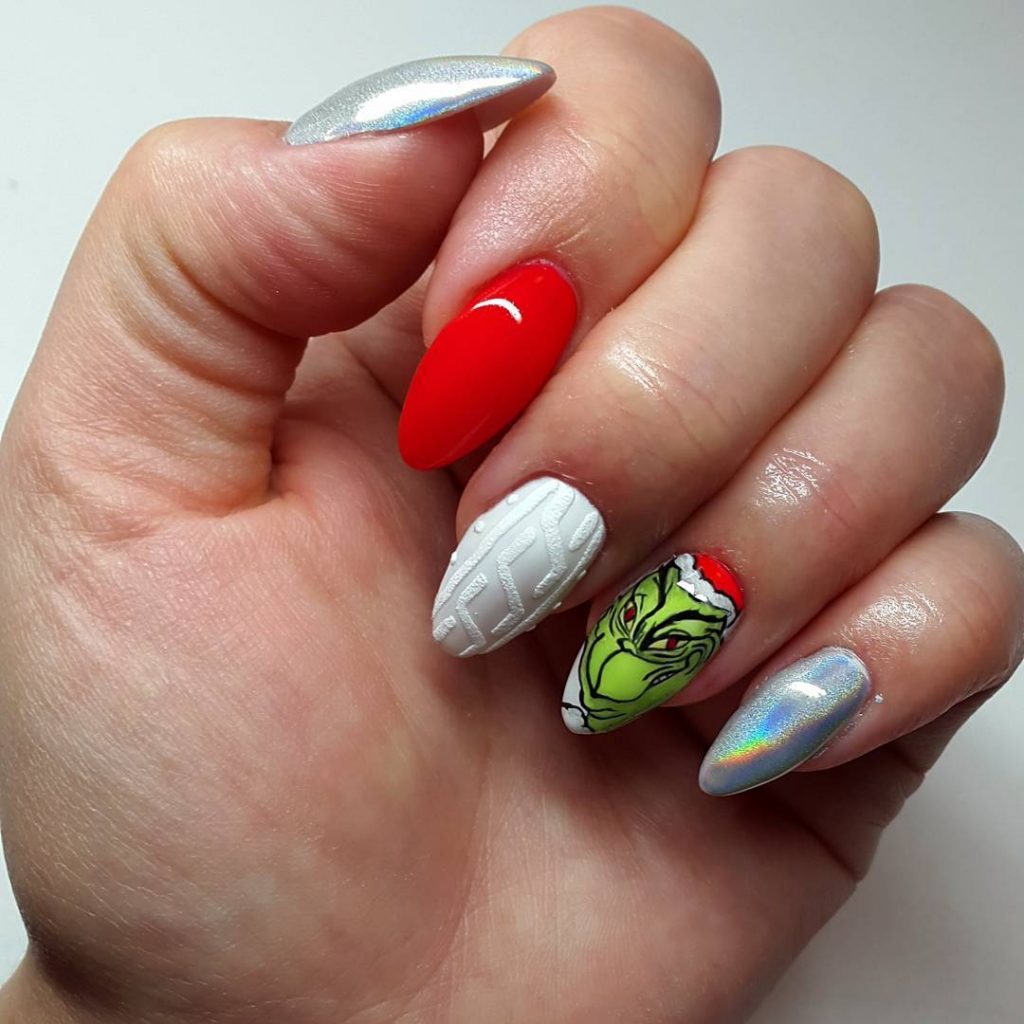 @m.art_nails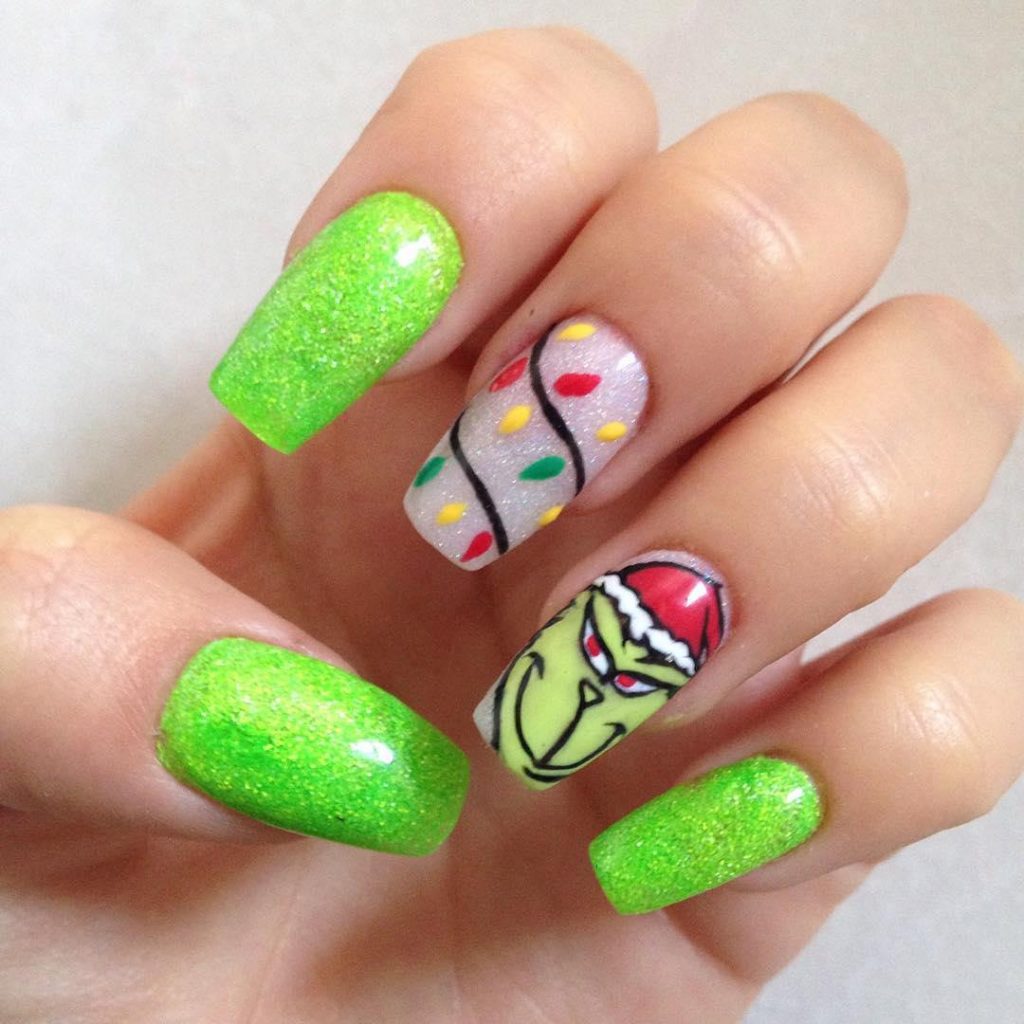 @macabu_nails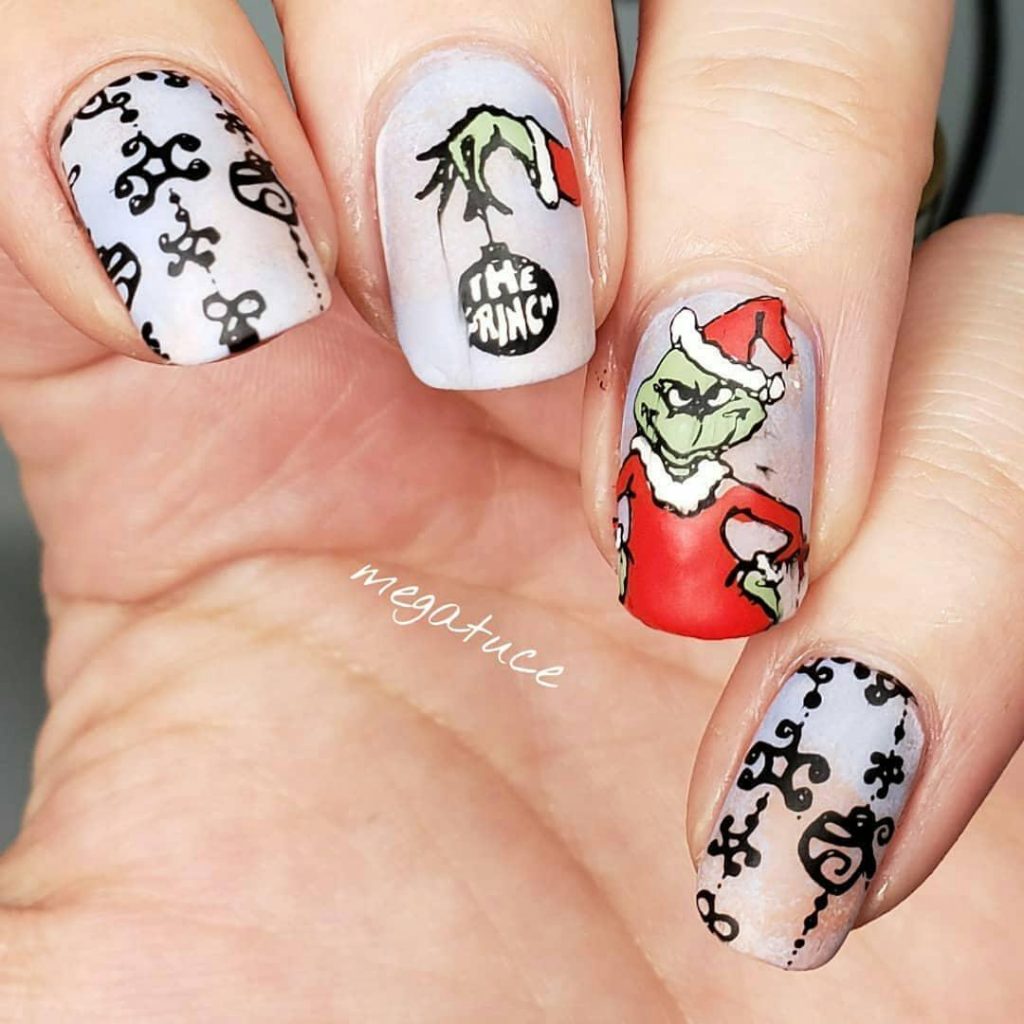 @megatuce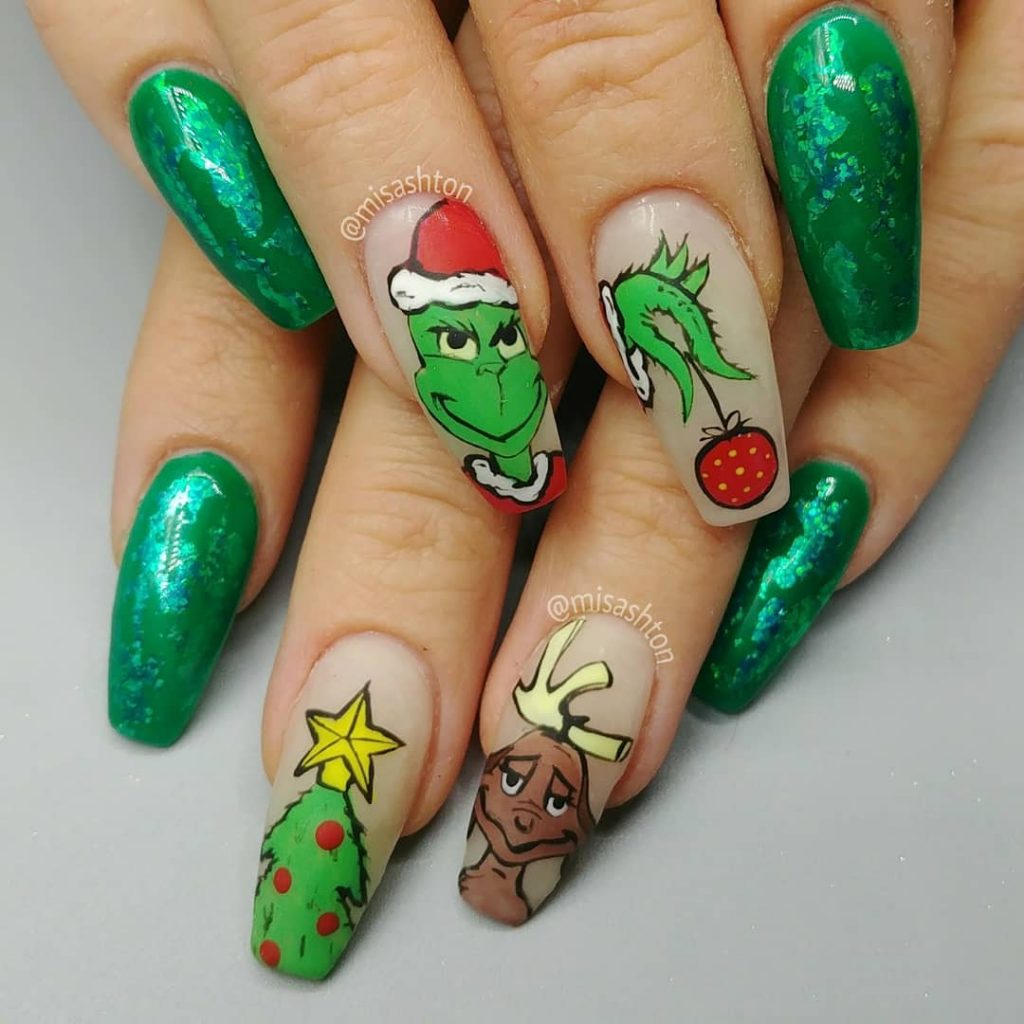 @misashton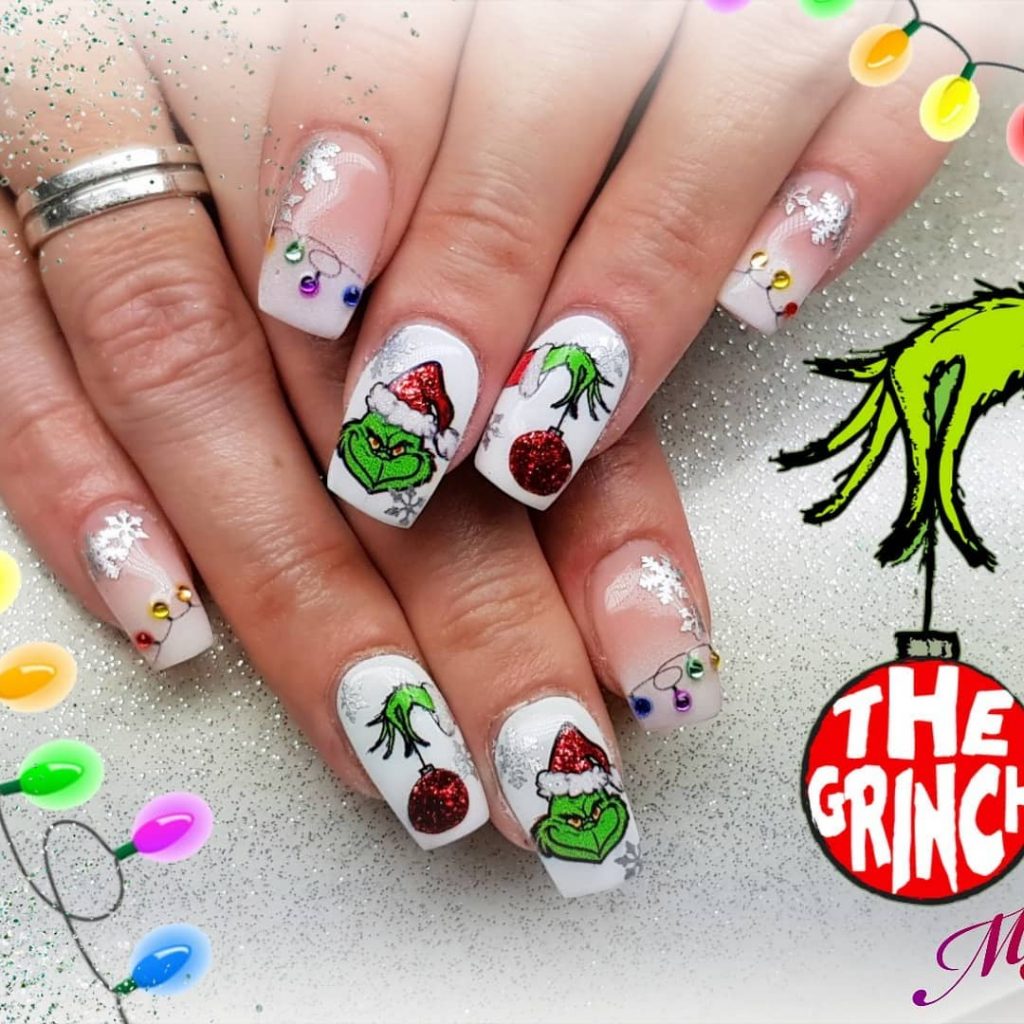 @monails55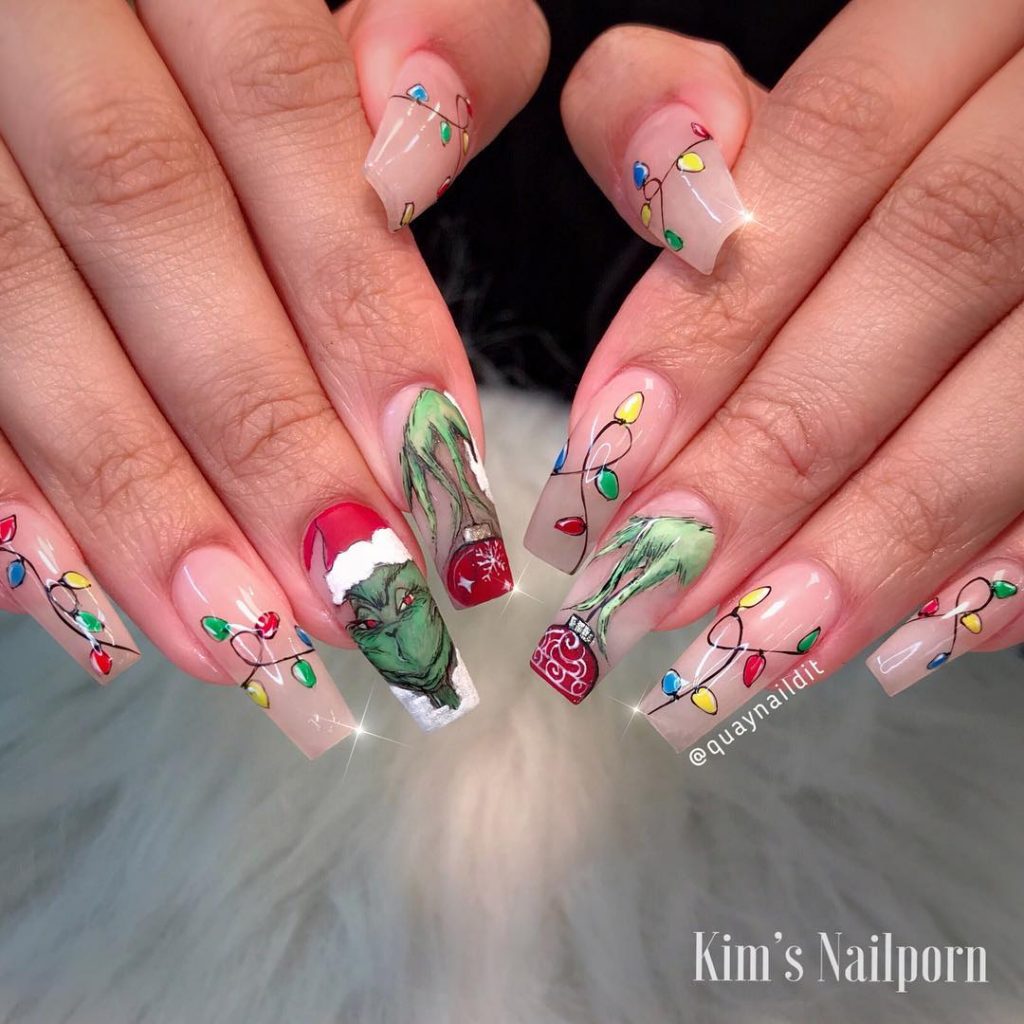 @quaynaildit
These nails are also cute, aren`t they?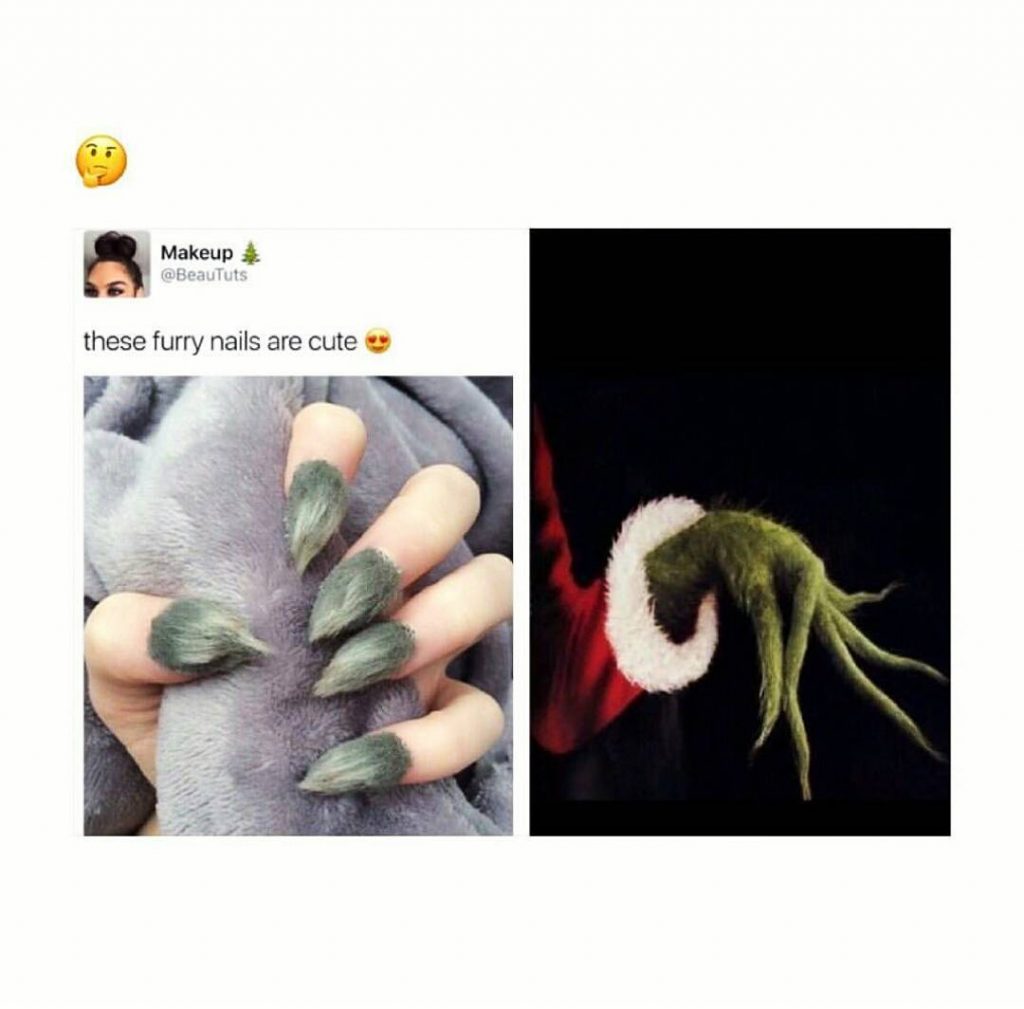 @thesignaturesalonnl
Marry Christmas! Have fun!