Ready to try something new on your nails this year? Tattoo nail designs from this post will inspire you to experiment. It is a great idea how to make a tattoo and not regret it!
Advertisement-Continue Reading Below
People may love tattoos or not, but they don't leave anyone indifferent. Want to recreate something really cool on your nails? Try tattoo nail designs! They can be very different, colorful and monochrome, long and short, with a lot of details and minimalistic. Choose your idea below!
1. Colorful Tattoo Nail Design. Tattoo with color is more painful than with black ink. On nails both variants are painless! Begin from colorful options and then try white'n black nail arts.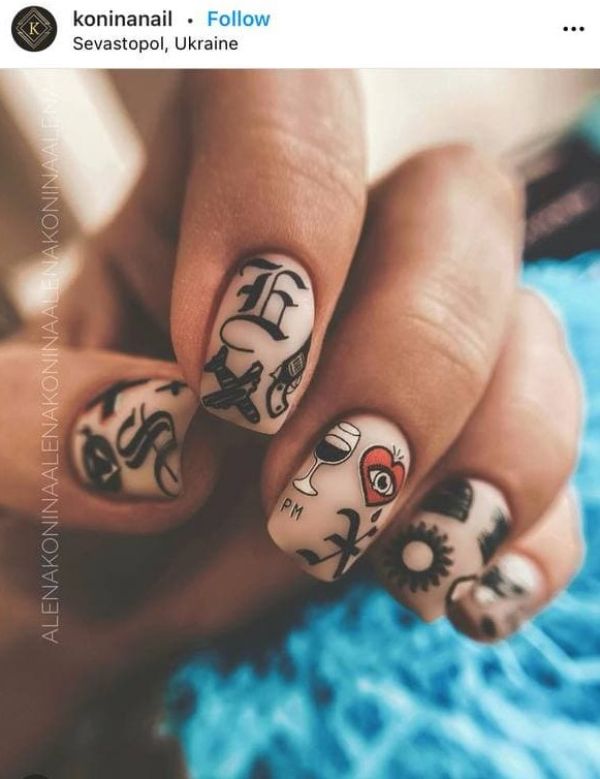 2. Tattoo Sliders for Nails. How nail masters do tattoos on nails? Do they draw all that tiny details? Nope. Most often sliders are used. Another way to draw tattoos on nails quickly is to use stamping plates and stampers.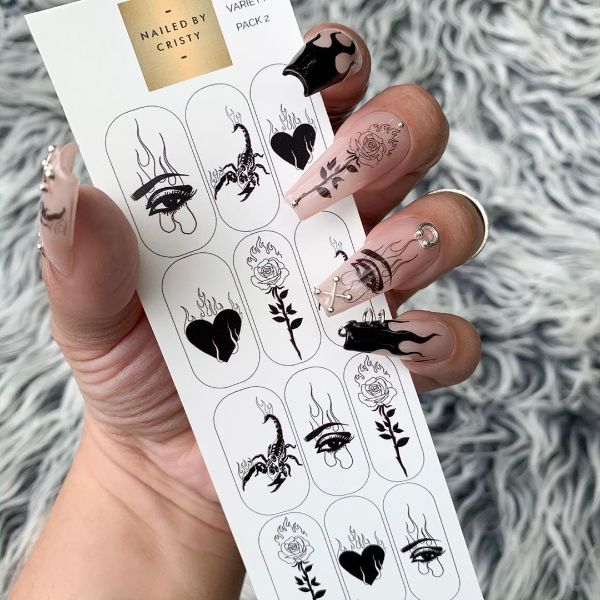 3. Black and White Pierced Tattoo Nail Design. Add nail piercing if bored with standard nail designs.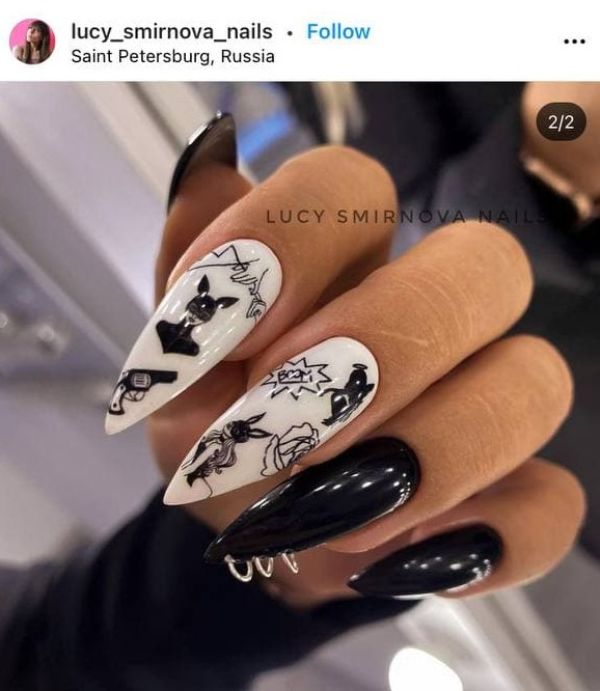 4. Skulls and Roses on Your Nails. Black and red tattoo drawings look marvelous on the beige base.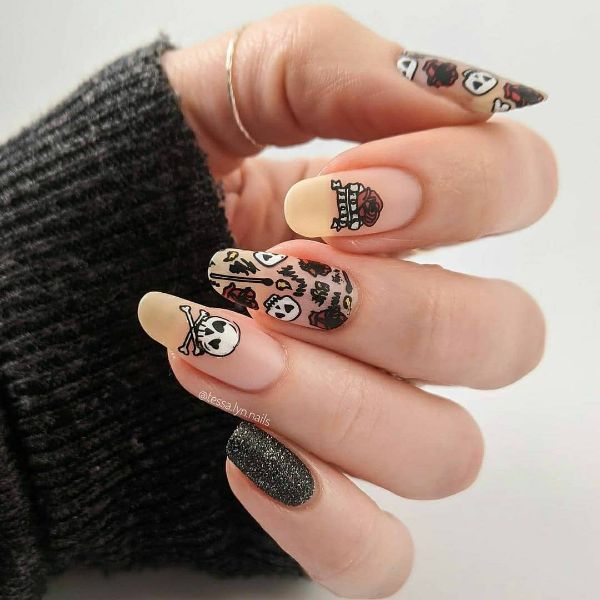 5. White Matte Tattoo Nails. Matte finish is even more attractive if we are talking about nails with tattoos.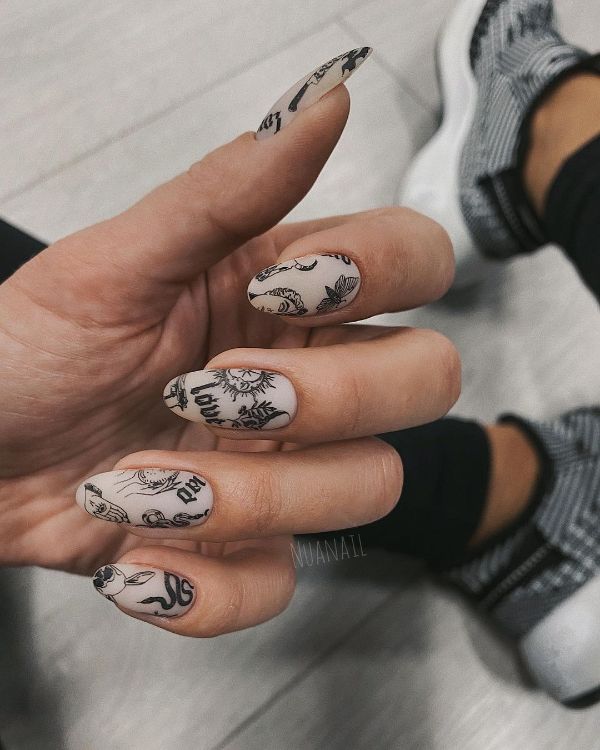 6. Very Long Acrylic Tattooed Nails. Like super-long nail shapes? Great! Here is a design you may add to your Pinterest board! Long, matted, with trendy nail decals – everything is perfect in this design.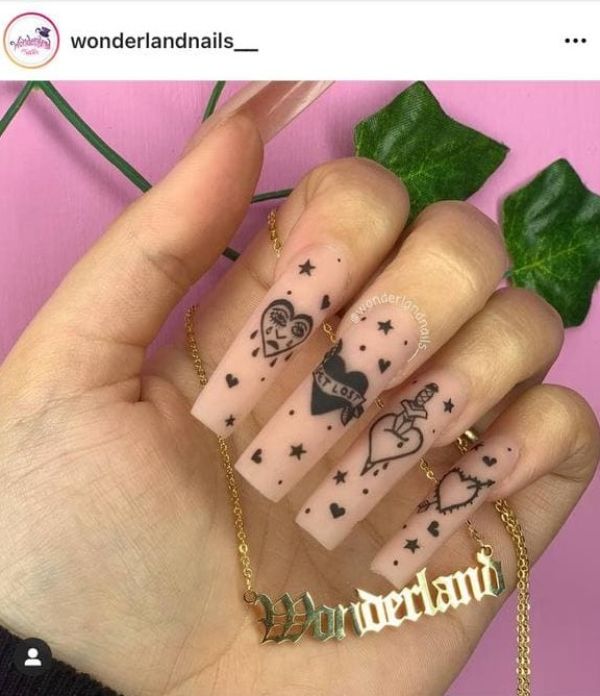 7. Fade Pink Nail Design with Tattoo Decals. Choose some elements that are symbolic for you, or let your nail master create anything they want.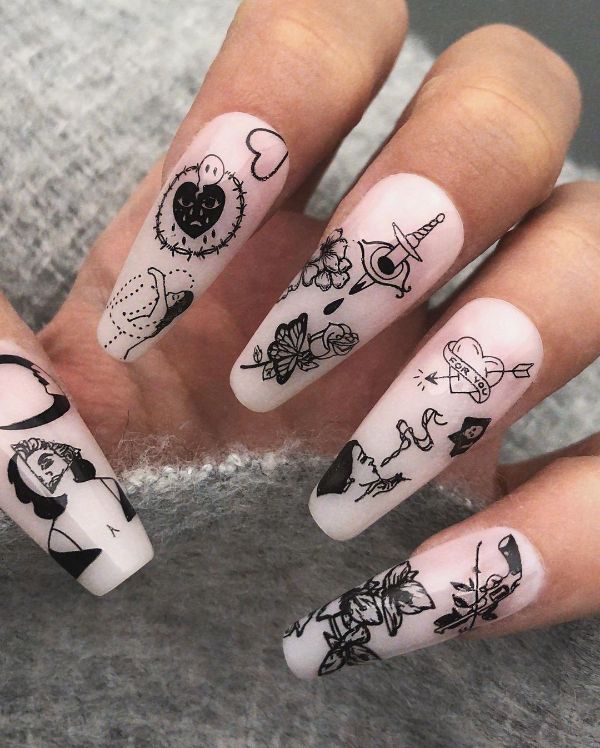 8. Flower Nail Tattoo Design. Tattoos on nails may be more than feminine. Choose flowers if you want your nail design to be great for any look, professional and festive.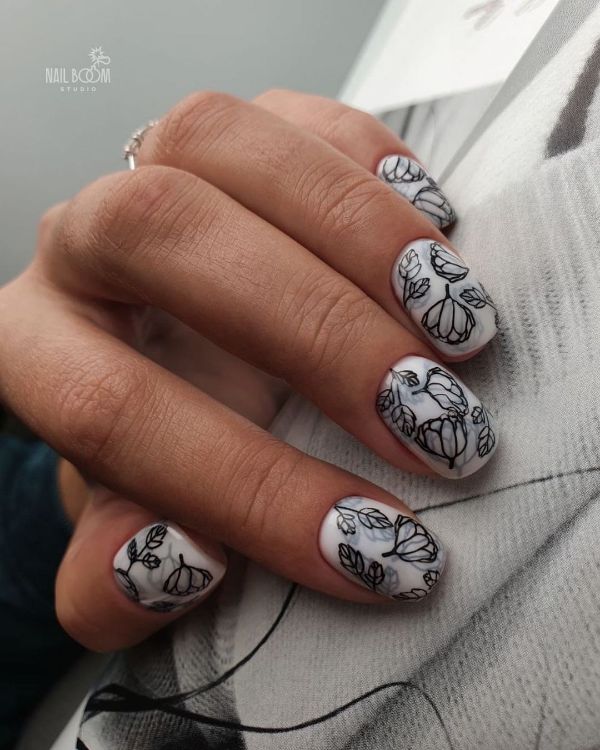 9. Flame Tattoo Nail Art. This design shows that short nails are also a good canvas for creative tattoos.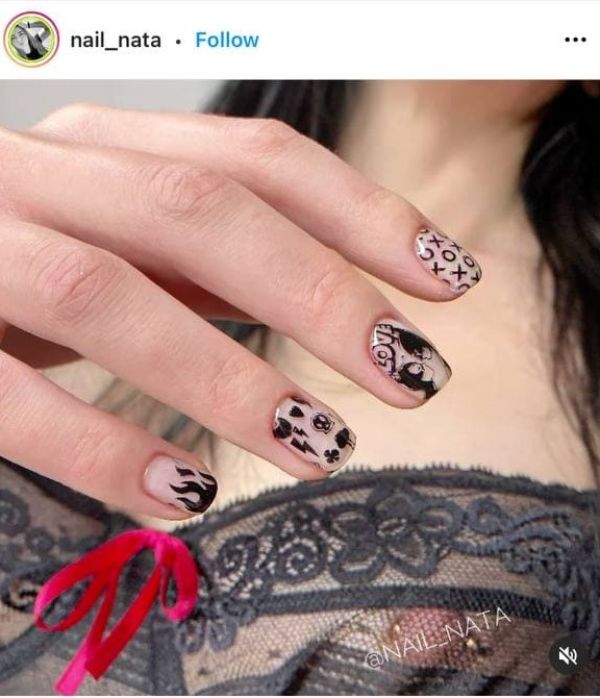 10. Flames, Logos and Tattoos on Nails. You may combine several nail trends if you want. Now logos, flame nail arts and tattoos are trendy, mix them.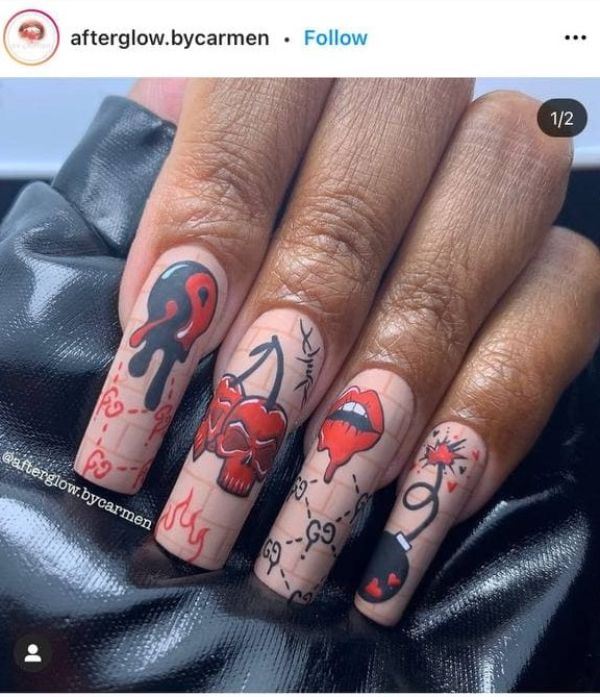 11. French Nail Design with Tattoos. Colorful French nail designs are perfect for the summer season. Add boho tattoos and you are ready to step into the most exciting summer in your life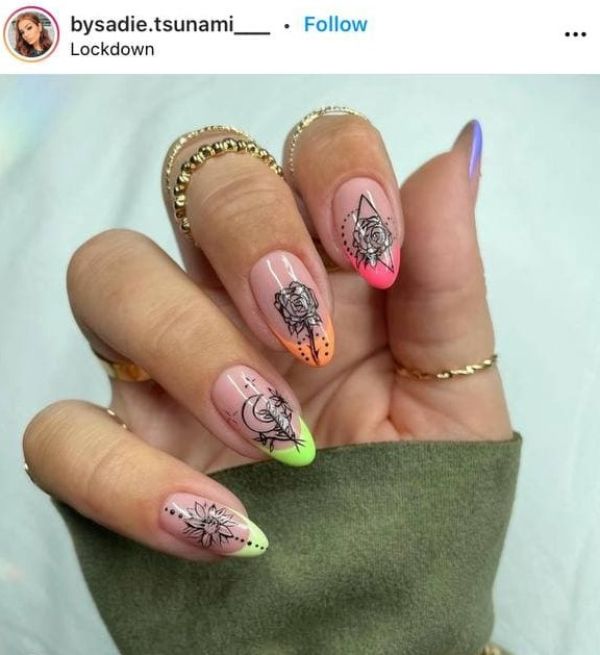 12. Graffiti-Inspired Tattoo Nail Art. Graffiti nails are in rn too. The combo looks too hot not to copy asap!/p>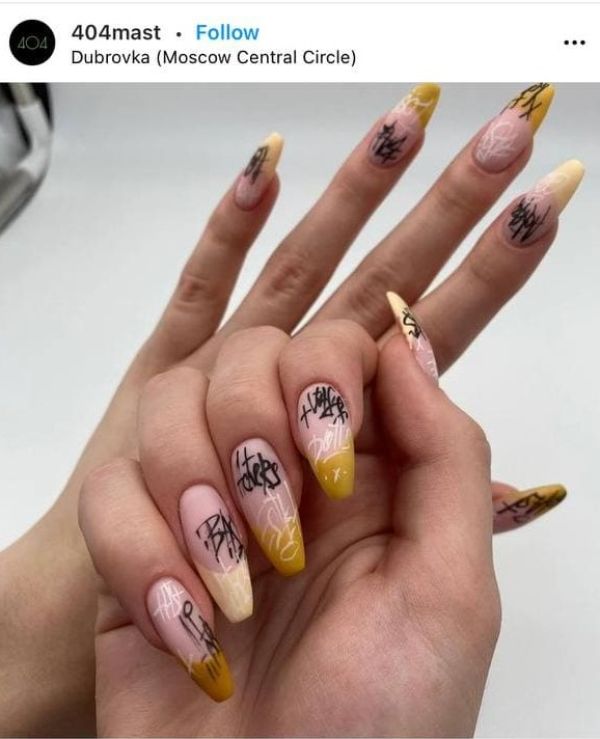 13. Tattoos with Numbers and Letters. You may draw your date of birth, some other important numbers or names. Make your nails a cool charade for others.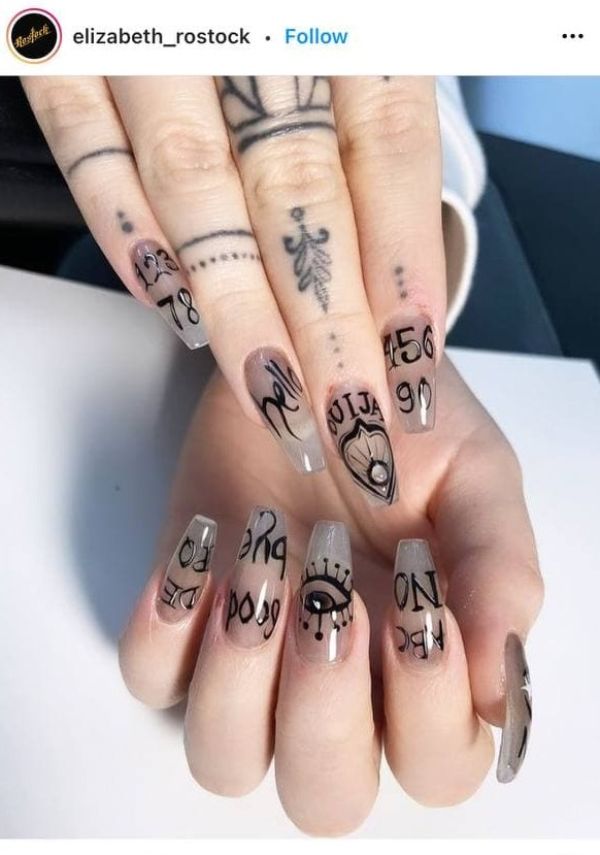 14. Layered Nail Design with Tattoo Elements. Tattoo nails are cool, but when you make several semi-transparent layers of tattoos on your nails – this becomes a masterpiece.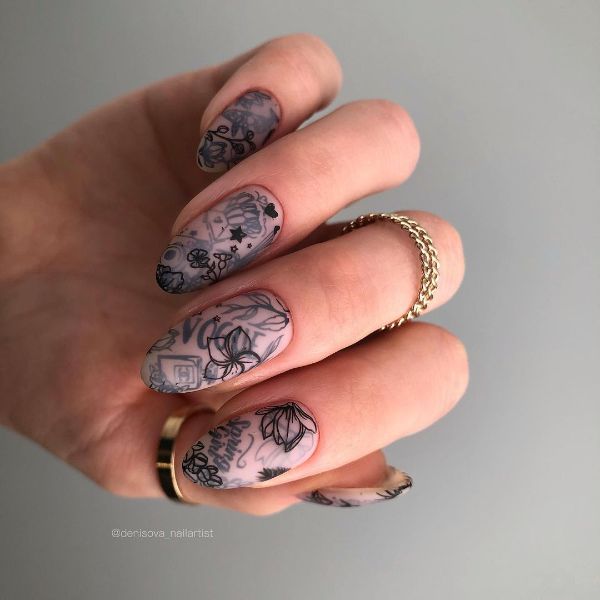 15. Black Flame Nail Design. Combine flame tips and tattoo fonts, this is a BOMB combination.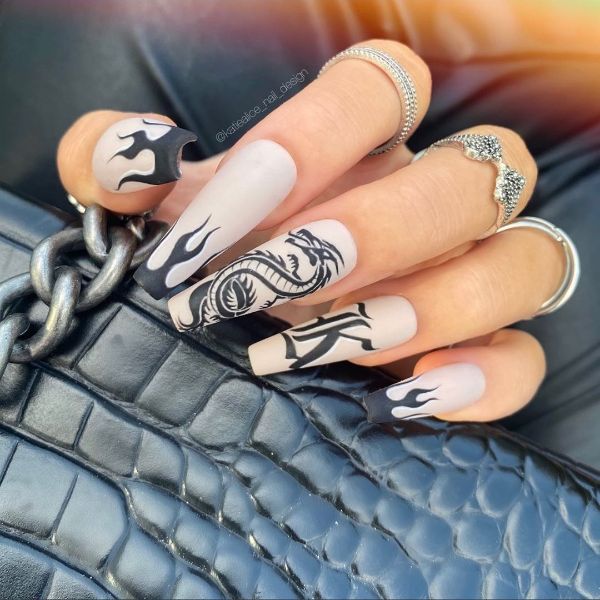 16. Summer Tattoo Manicure. Waves and tattoos on your nails will create a surfer mood. Summer, where are you???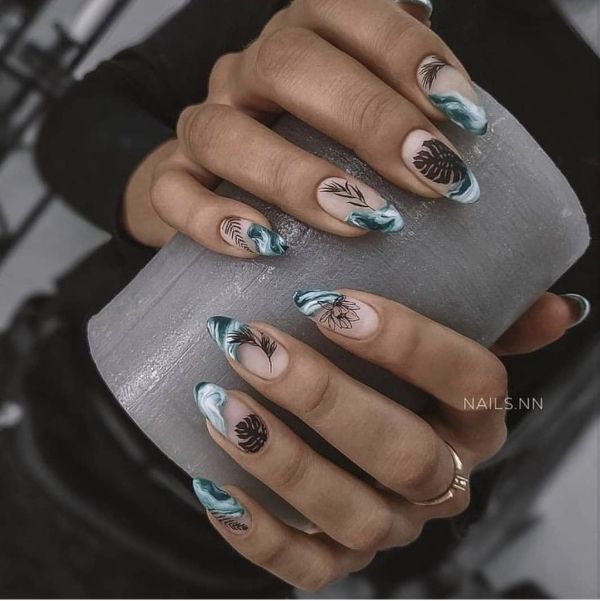 17. Silhouette Nail Tattoos. Very tender, feminine, and romantic.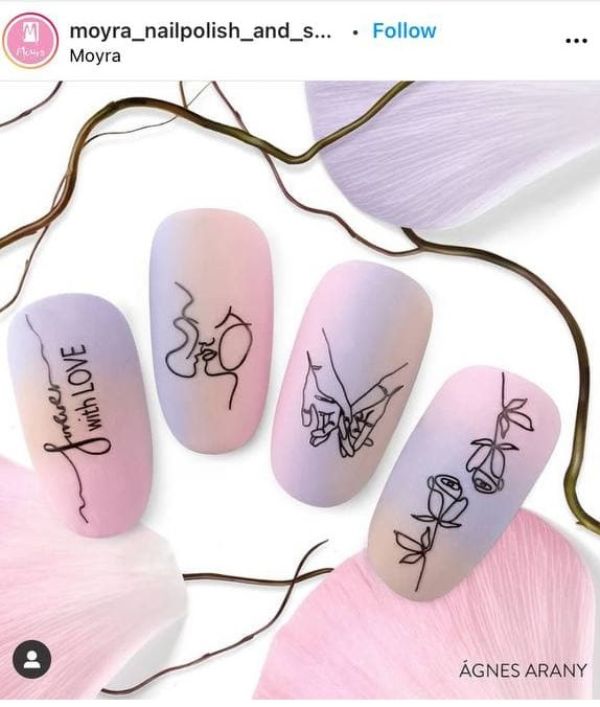 18. Black Ink Tattoo Nail Art. A very traditional variant of nail art in this style. Chaotic drawings look masculine, so it can be a great idea for men's manicure, which is very trendy nowadays.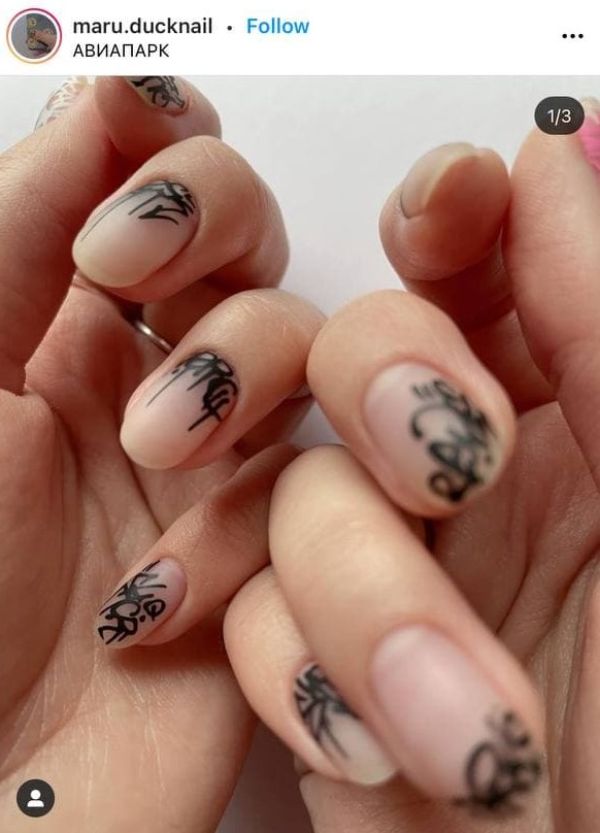 19. Feminine Tattoo Nails. One more design with the floral print.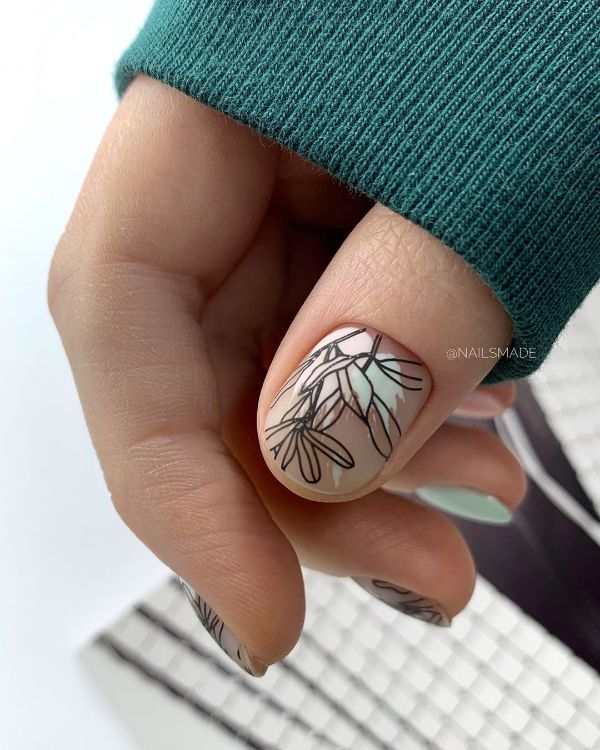 20. Classic Tattoo Nails. Light base + dark tattoos = a classic manicure idea that will work in any life situation.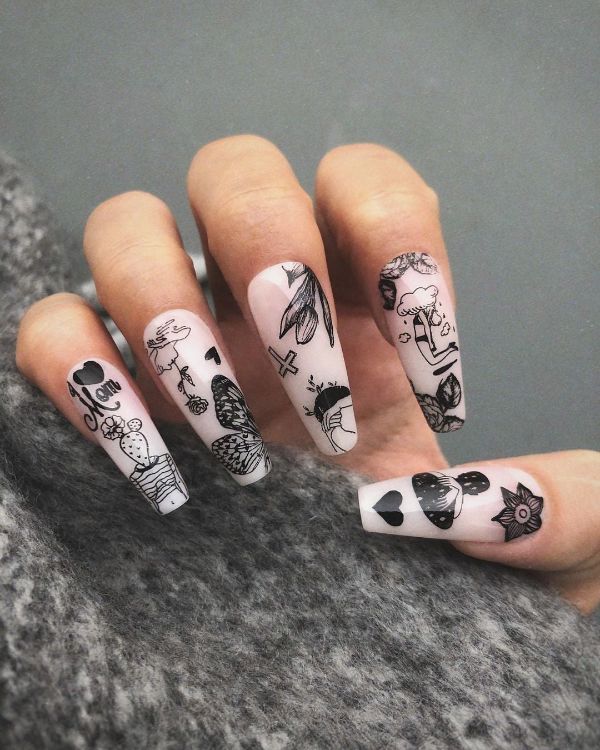 21. Almond-Shaped Dark Tattoo Nails. They look very mysterious and stylish.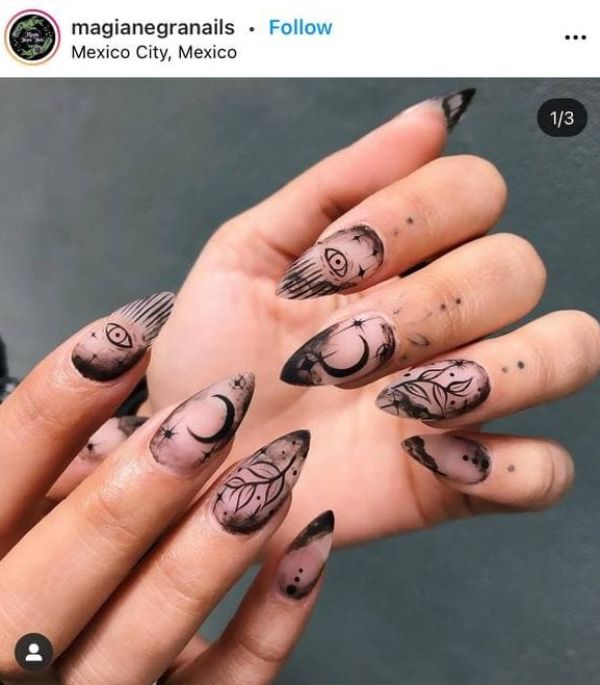 22. Red Flame Tattoo Nails. The rock is alive!!!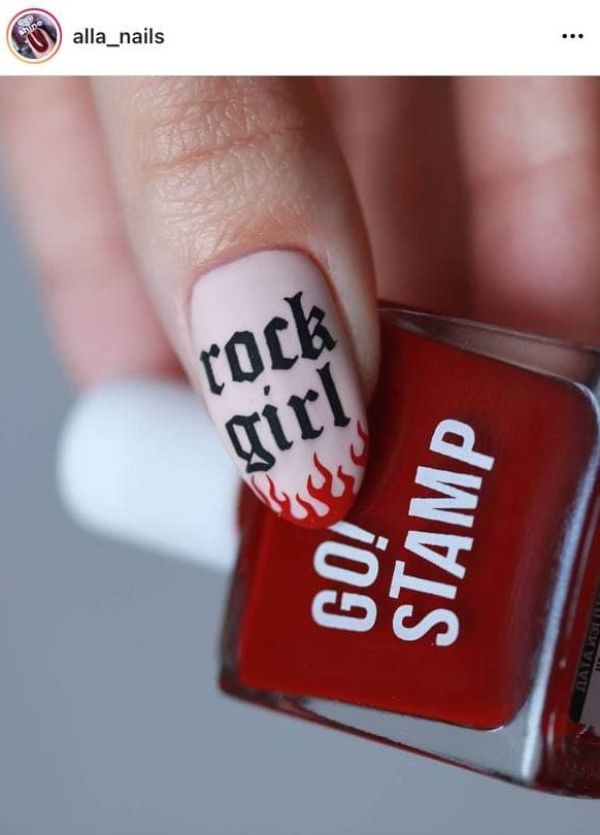 23. Hieroglyph Tattoos on Nails. People choose hieroglyph tattoos for their bodies often, and for nails too. Want something in Japanese style? Hieroglyphs are your variant!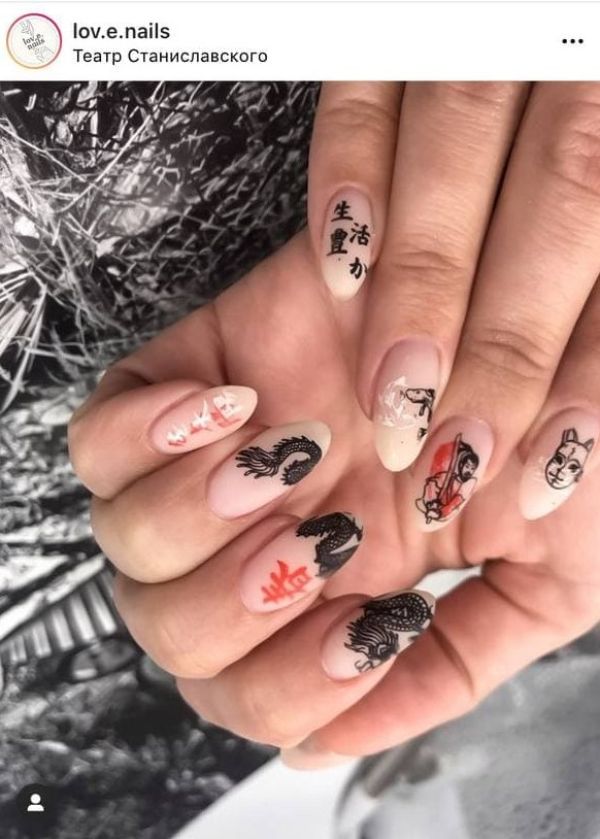 24. Pink-Rock Nail Art. Pair it with a leather jacket, we beg you!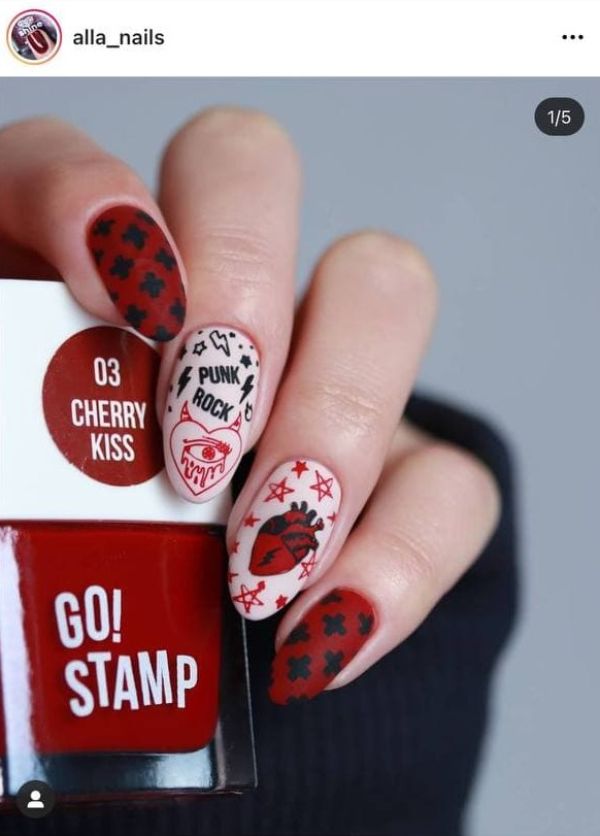 25. Big Letters on Nails. You may choose a nail design where the whole words are put on your nails,or ask your nail master to put just one letter per nail, and create an interesting quest for your friends: As with T-shirts, everyone will want to read the whole word on your nails!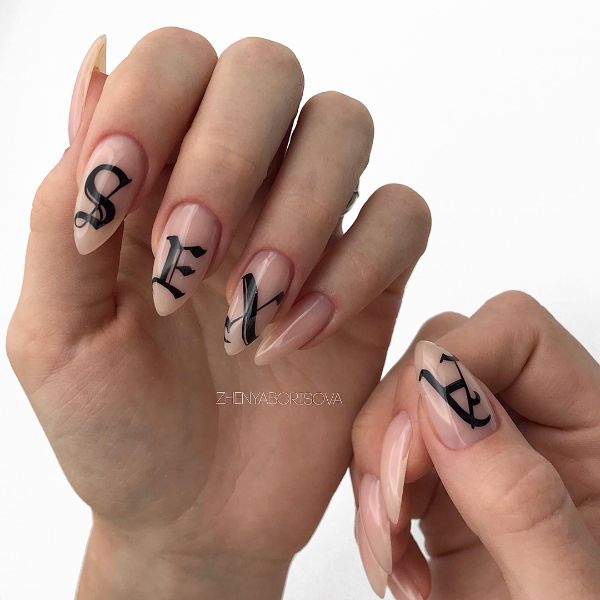 26. Dark Red Nail Design. Before going to the salon be sure to ask the nail master if they can make this type of design on your nails (i.e. if they have tattoo nail decals, or stamping plates with tattoos).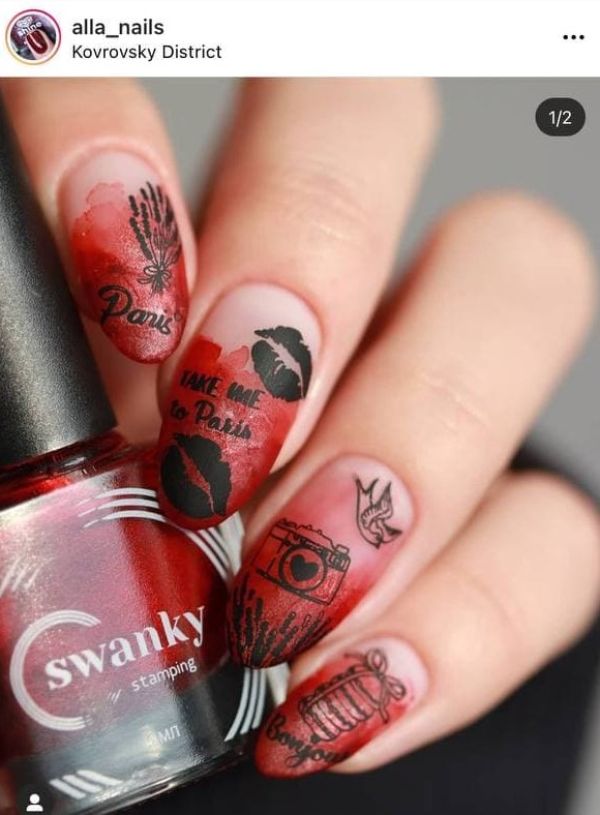 27. Nails with Snakes. Snake nail tattoos are one more trend among the latest.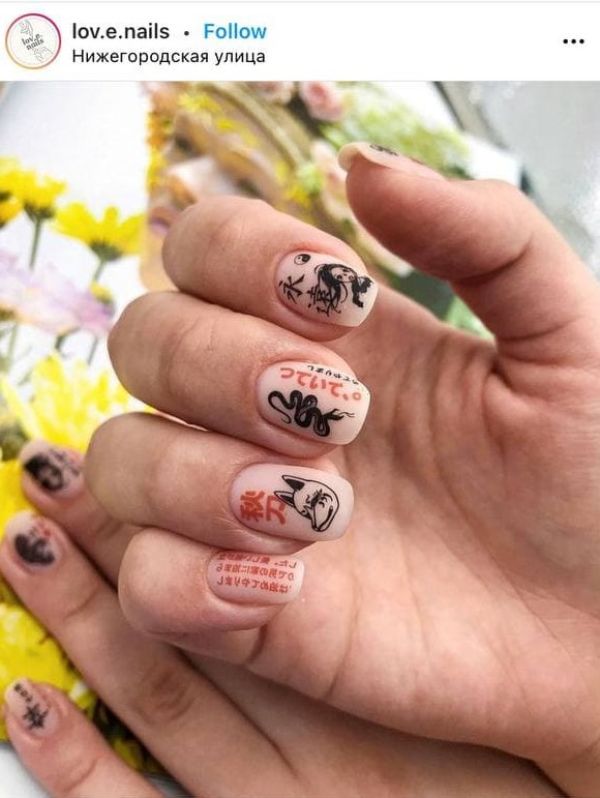 28. Neutral Nail Design. Tattoos may be very cute and feminine. No aggressive dark elements here.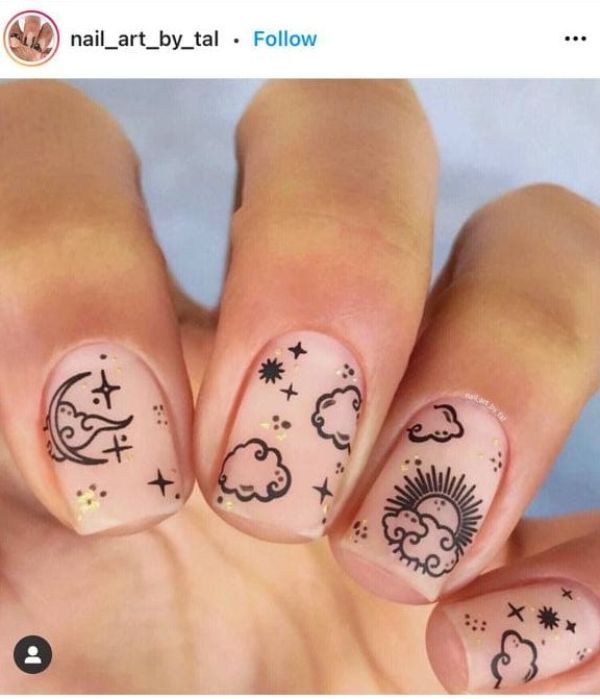 29. Love Tattoo. Love is in the air and even on your nails.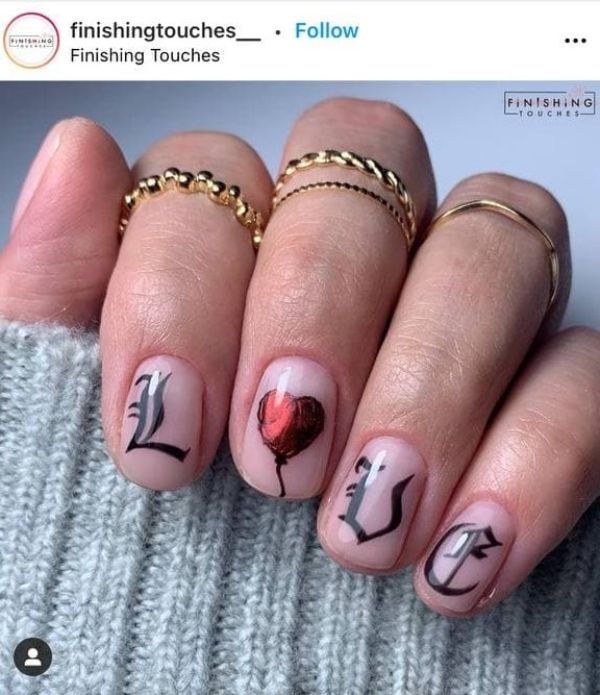 30. Black Tattoo Nails. A kind of reverse tattoo nails, where the base is dark, and the tattoo itself is white.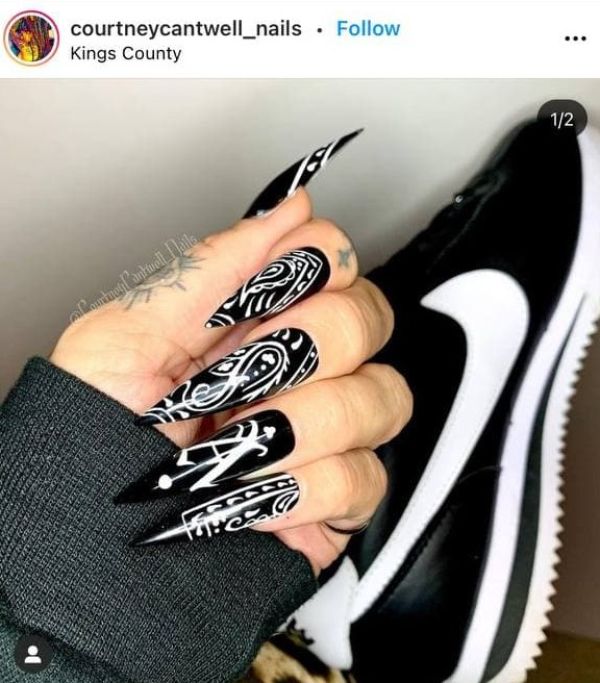 Tattoo nail designs are a top trend now and all of us can try it. No matter your age, style, occupation, you will surely choose the tattoo nail art, that will fit your lifestyle, clothes, temper and mood.