A new trend among nail designs was detected! Possibly, you have already seen those flame nails in your Instagram feed, right? Yes or no, here is a cute bunch of photos!
Advertisement-Continue Reading Below
Flame nails come in all shapes and lengths, in all colors, and with a lot of different embellishments. You just need to decide what you want the most, something classic or in a punk vibe, with a lot of details, or simple and without any distractive elements. We have found several dozens of ideas and are ready to give you this gallery for inspiration. Nails with a FLAME design are hyper-trendy and will complement your look for special occasions or casual errands.
1. Colorful Flame Nails.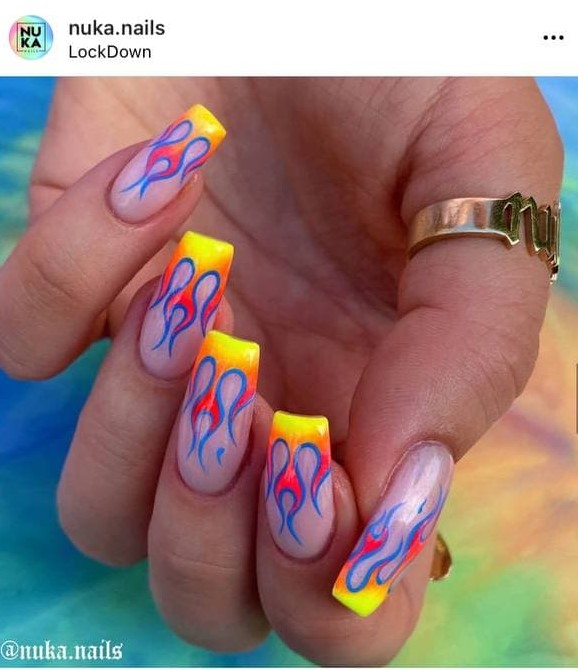 2. Beautiful White Nail Design with Flames.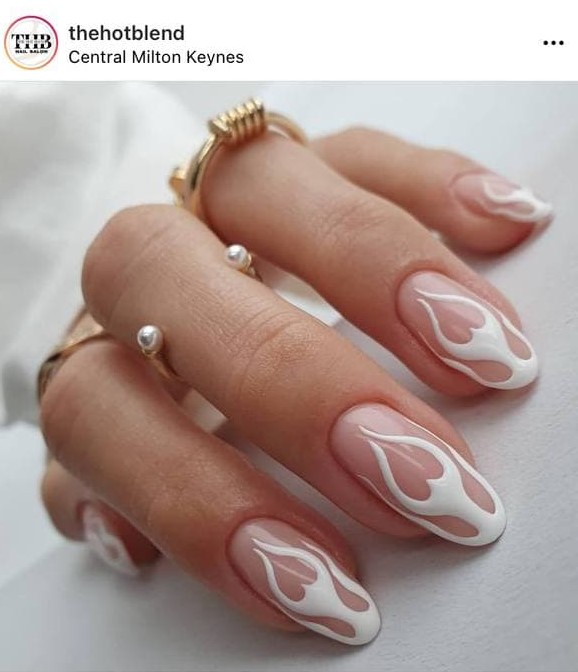 3. Pink Nails with Bright Red Flames.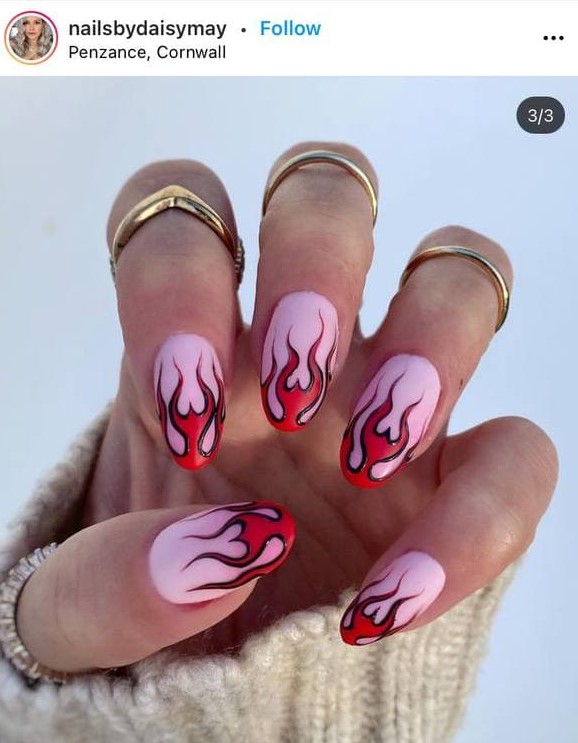 4. Matte Square Nail Art with White, Pink and Red Flames.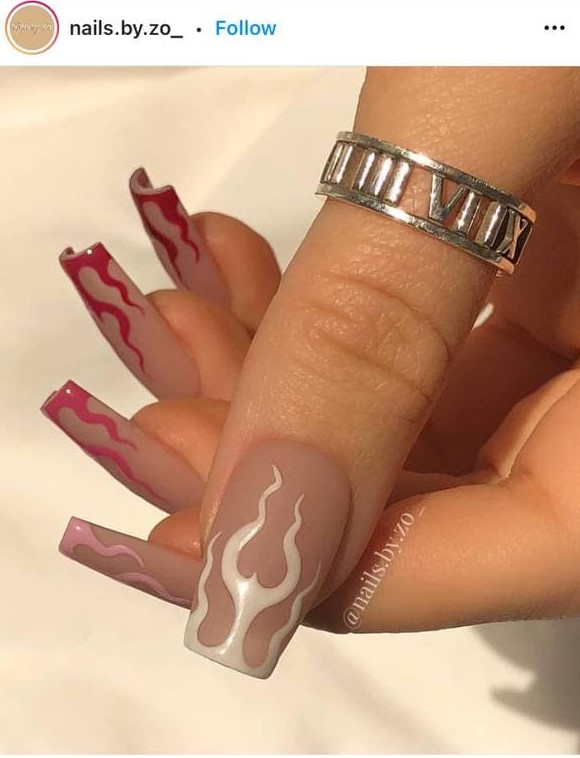 5. Colorful Candy Nails and Black Flames.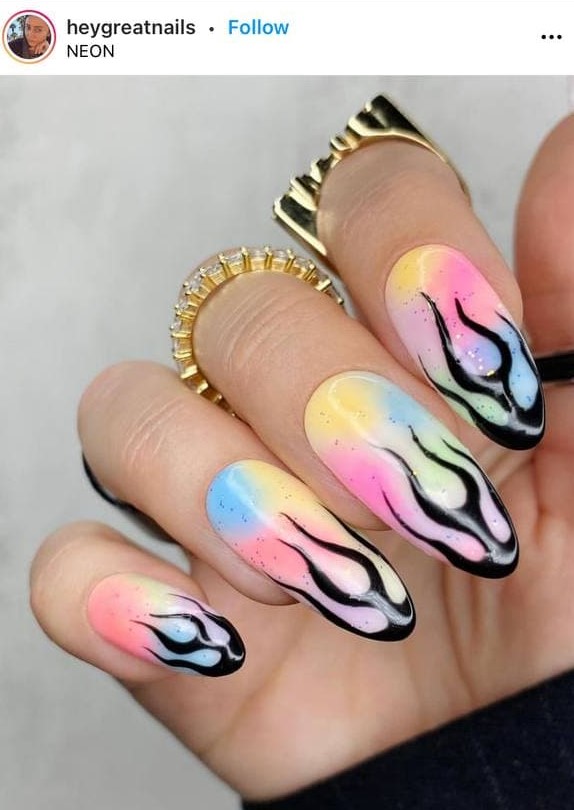 6. Metallic Golden Nails with Black Flames on Tips.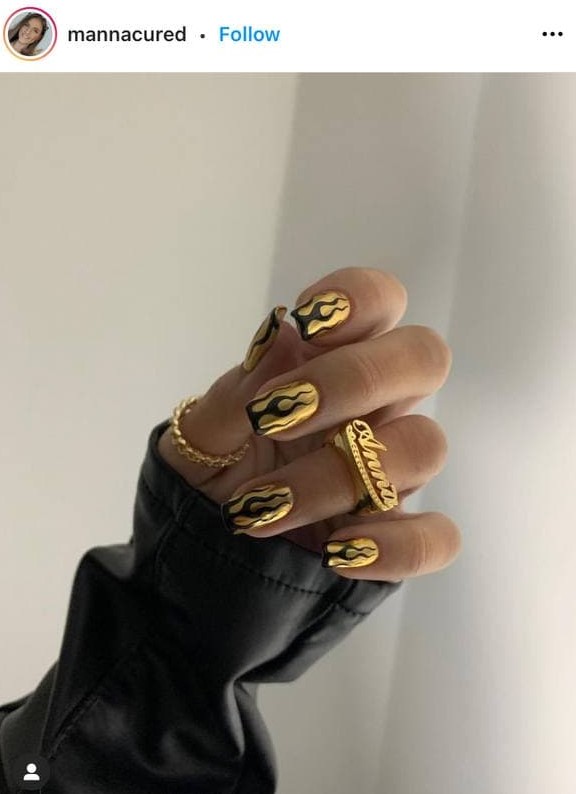 7. Beige and Black Flame Nail Art.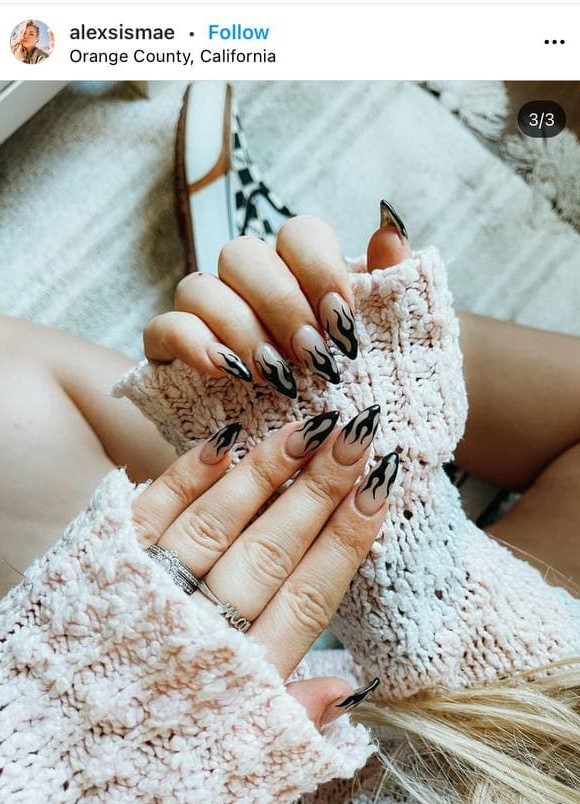 8. Matte and Glossy Black Nails with a Flame Design.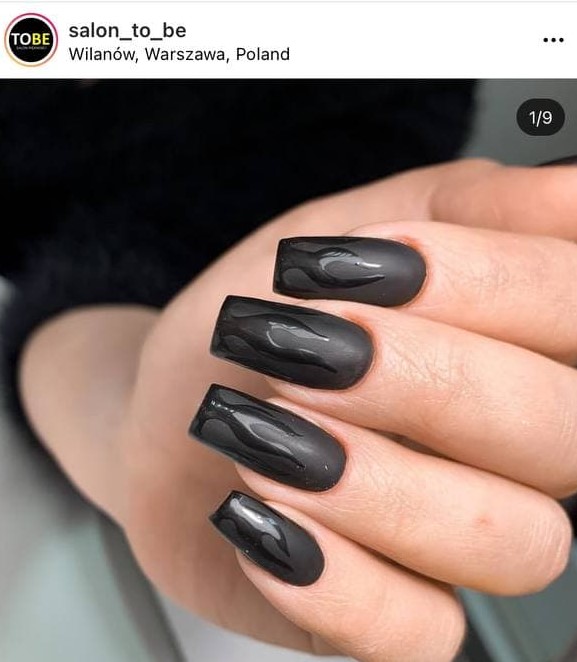 9. Glitter Flame Nails.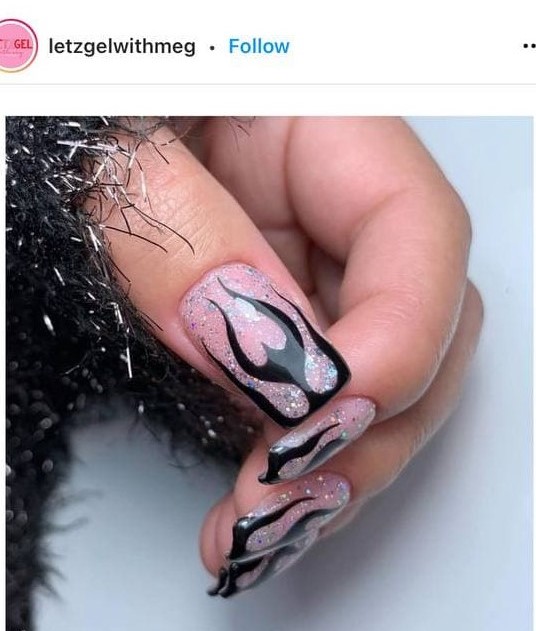 10. Pink Nails with a Heart.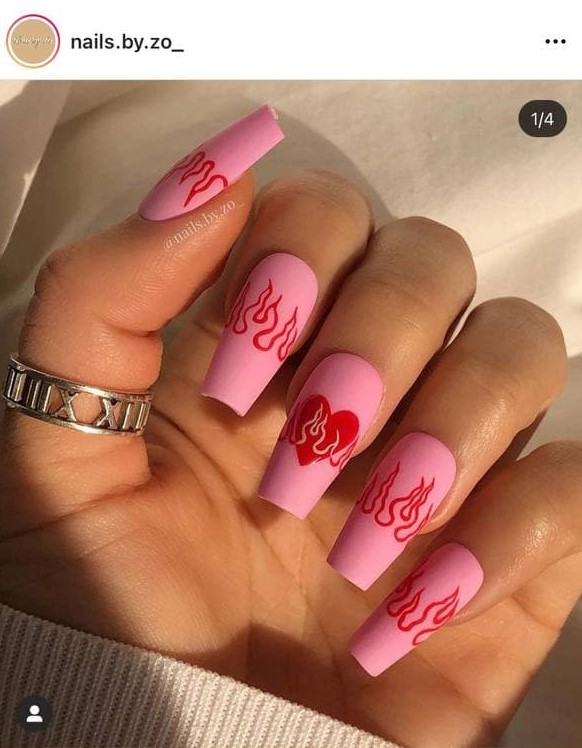 11. Matte Mocha Nail Design with Flames.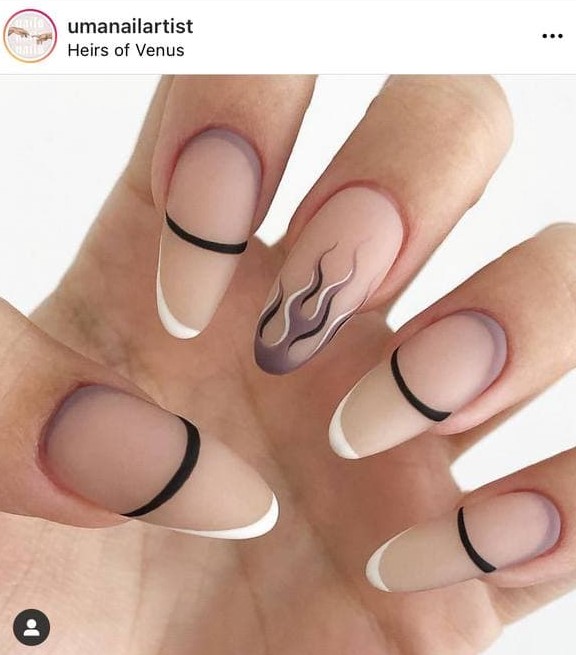 12. Red Flame Nails.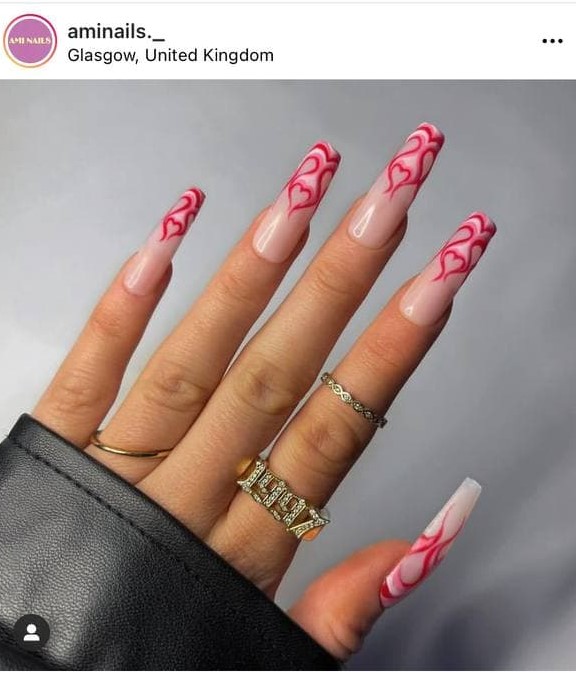 13. Black and White Nails with Flames.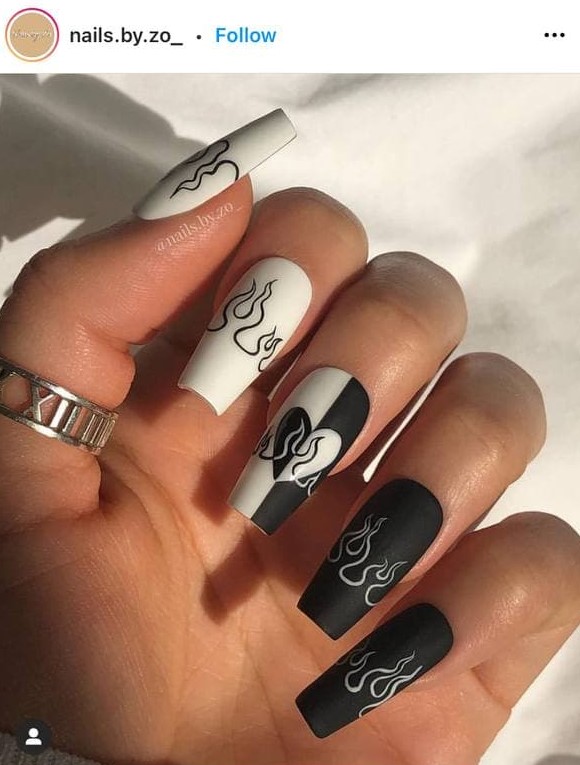 14. Colorful Flames and Matte Beige Base.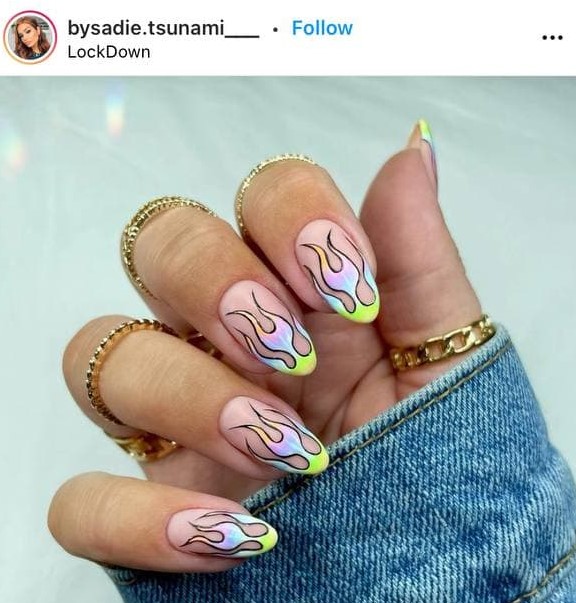 15. Black Flames on the Dark Beige Base.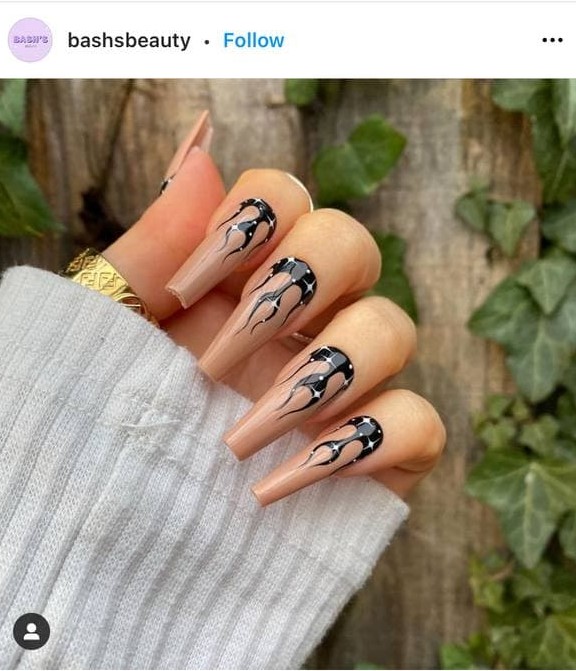 16. Glitter Flames on Pastel Colorful Nails.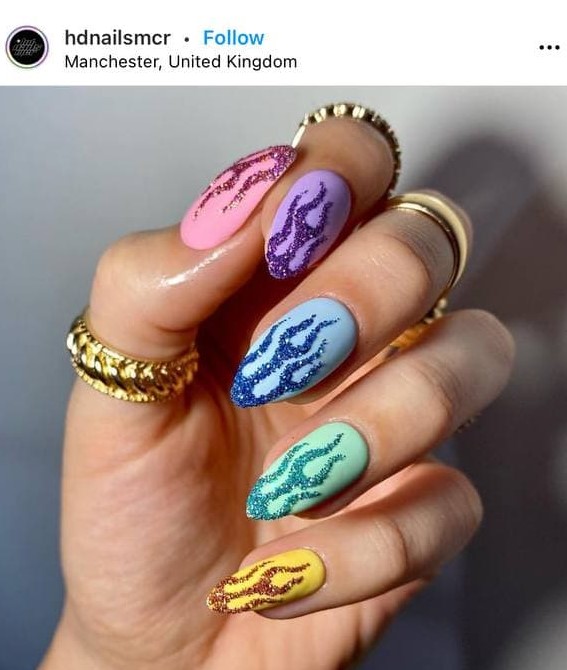 17. Gray Nail Design.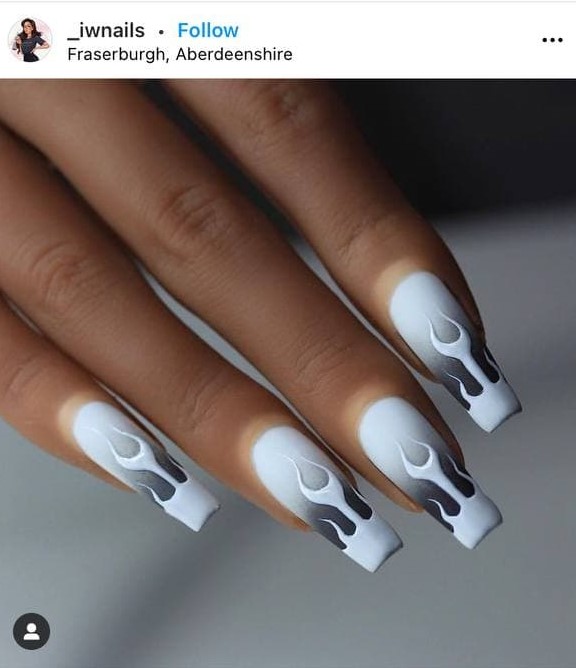 18. Wine-Red Flames.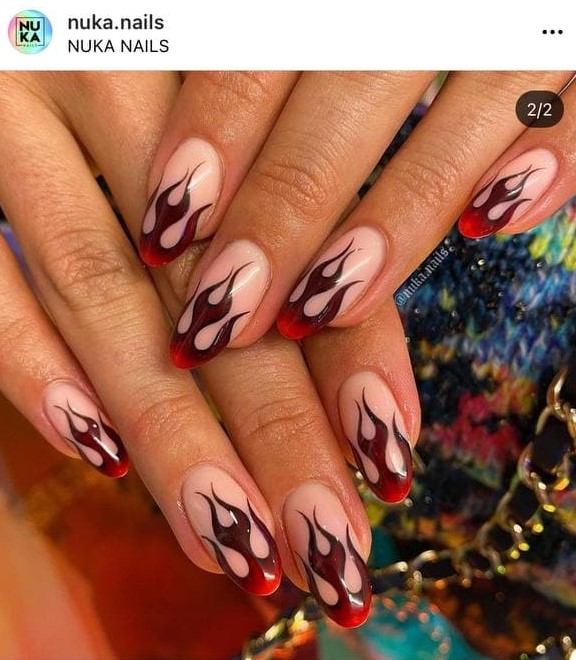 19. Pink and White Cute Nail Design.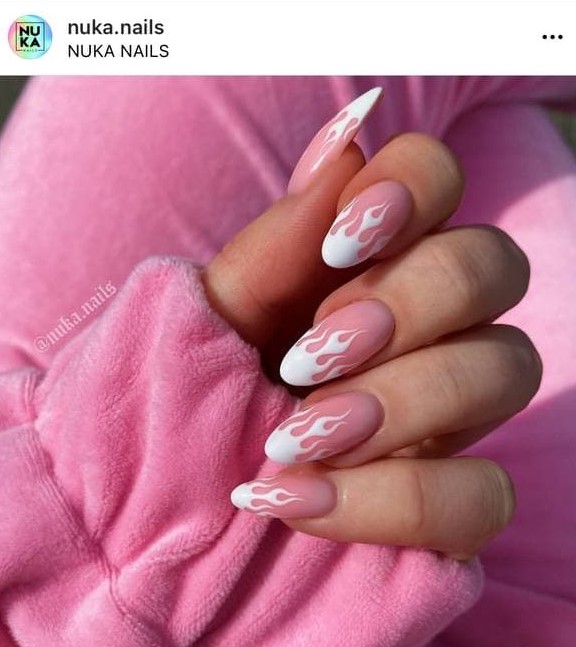 20. Long Nails with Flames and a Playboy Bunny.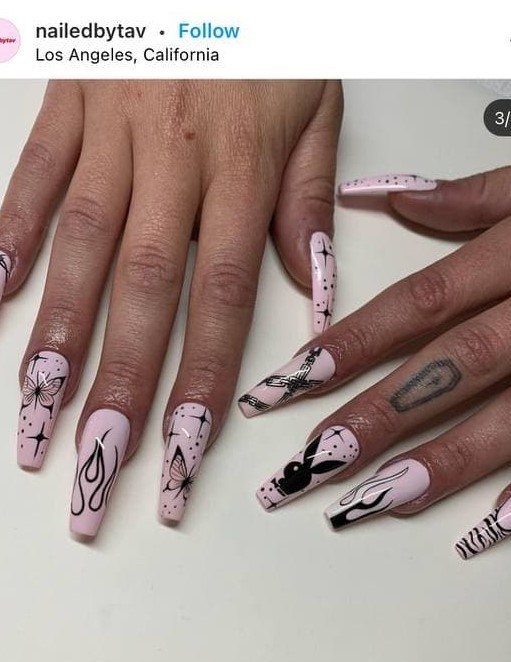 21. One Hand White, One Hand Black Nail Art.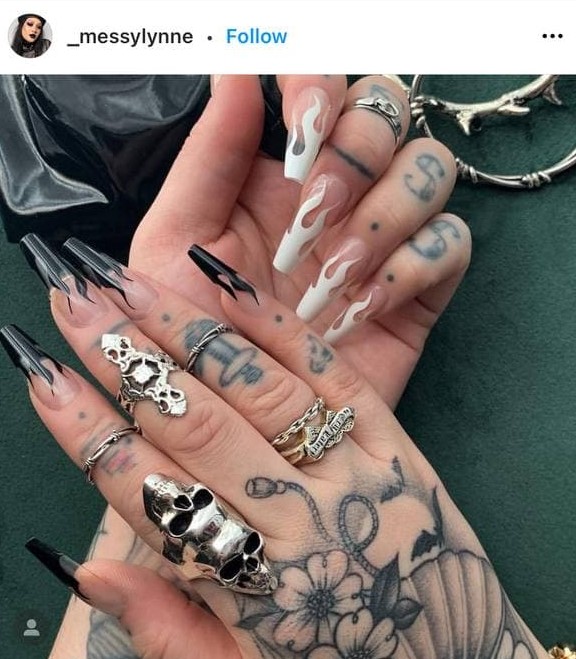 22. Long Clear Flame Nails.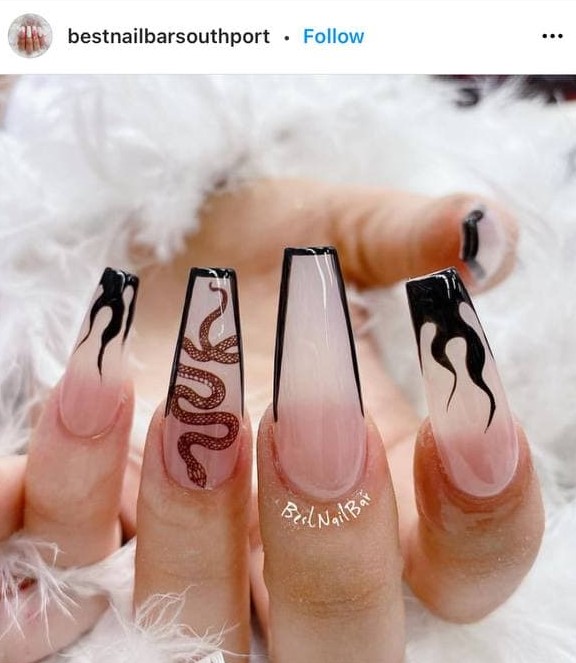 23. Long Orange and Yellow Flame Nails.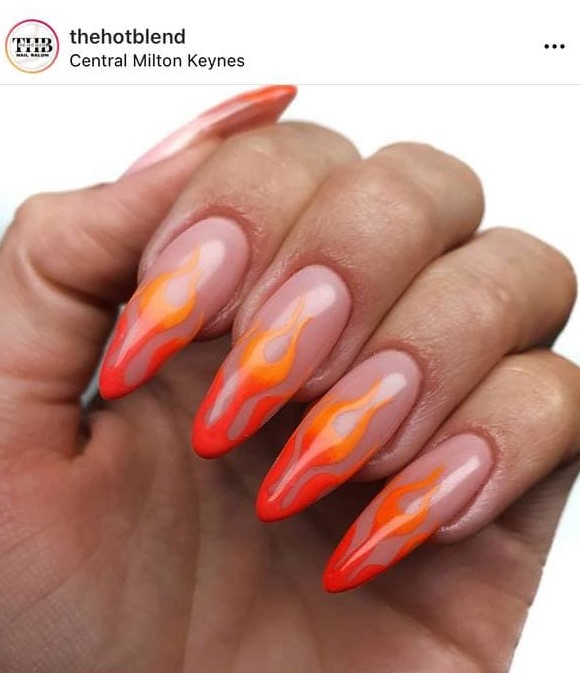 24. Pretty Feminine Pink Nails.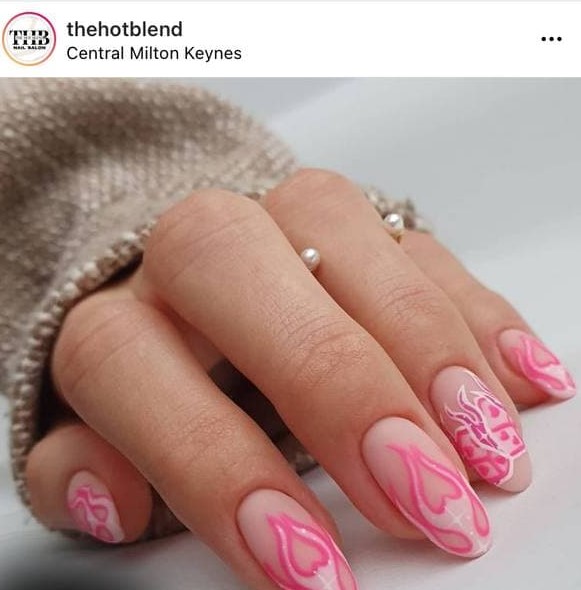 25. Beige-Toned Flame Nails.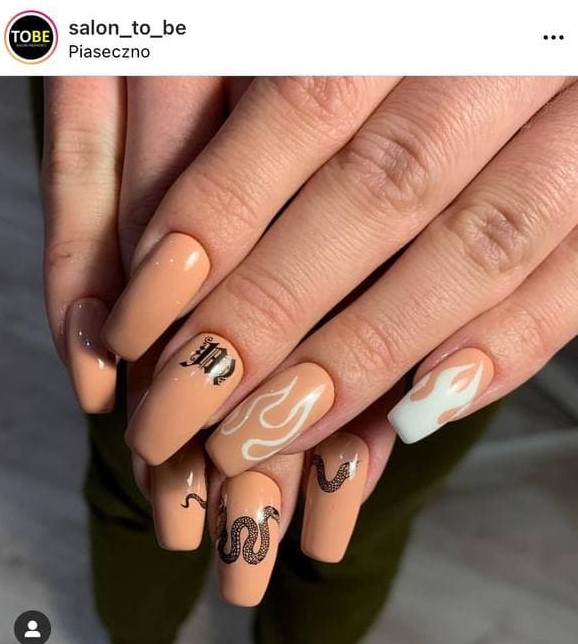 26. Violet and Purple Nail Design.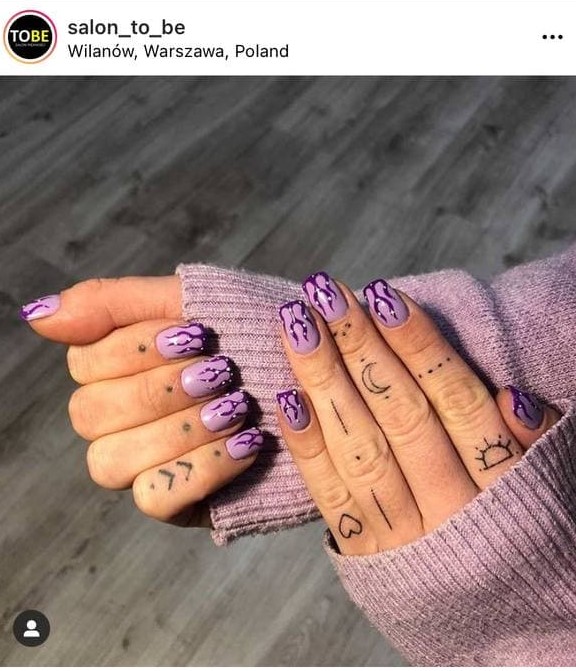 27. Two-Tone Nail Design with Flames.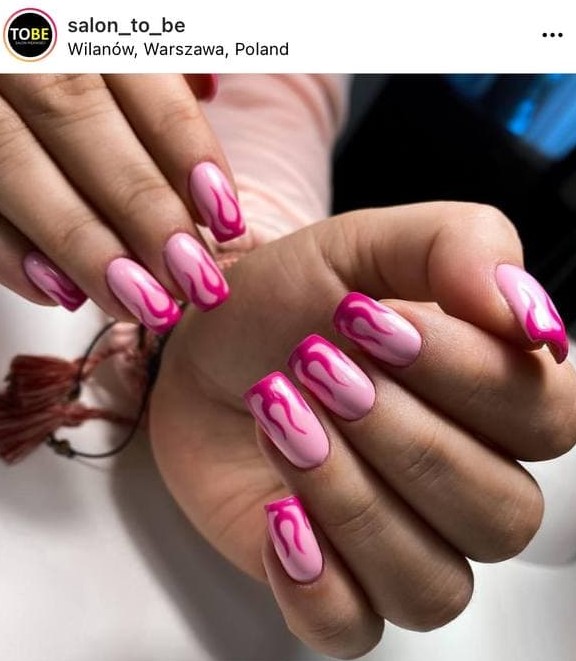 28. Squoval Pink Nails with Flame Tips.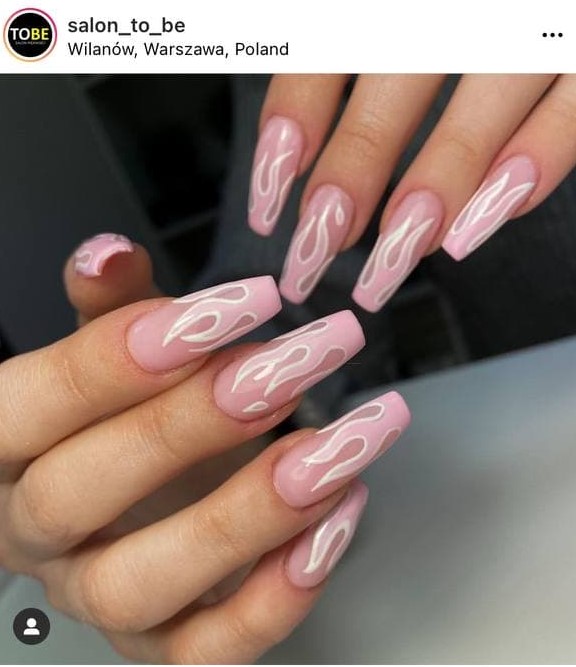 29. Almond-Shaped Nail Art.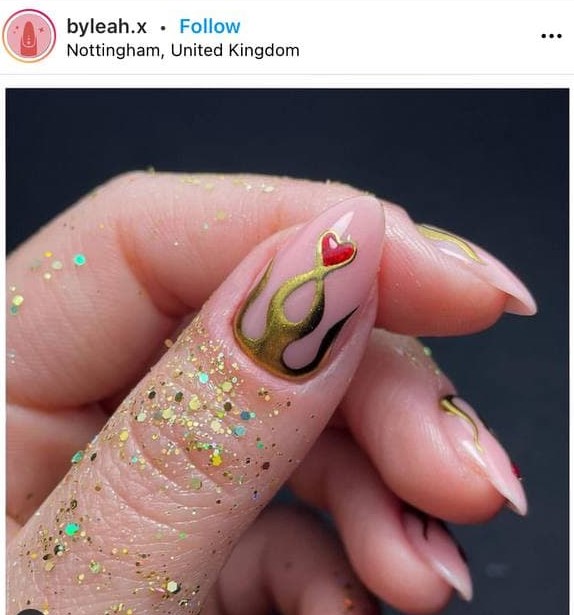 30. Hearts'n'Flames Nails.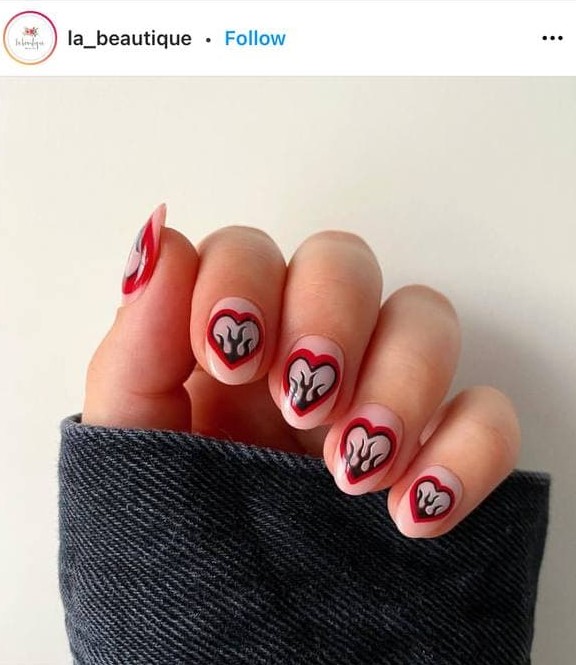 31. Green Flames on Nails.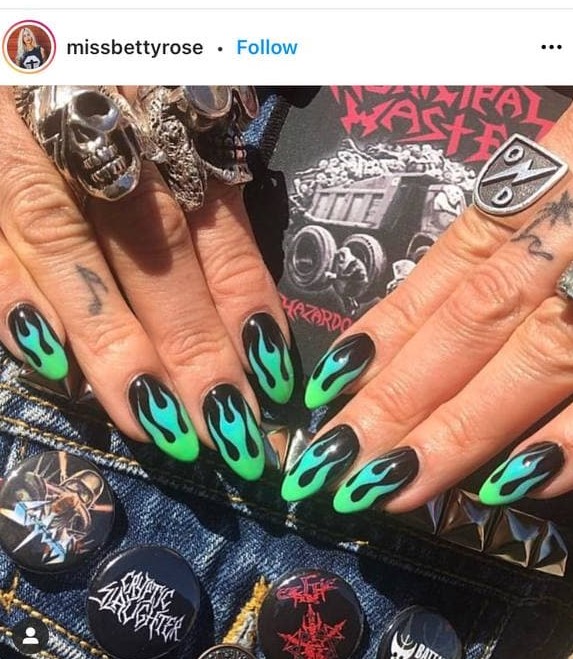 32. Pastel Pink and Blue Manicure with Flames.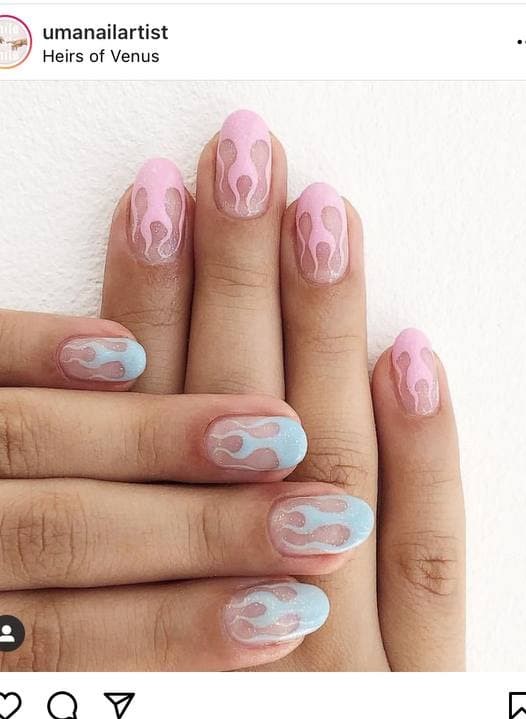 33. Yellow Flame Nails.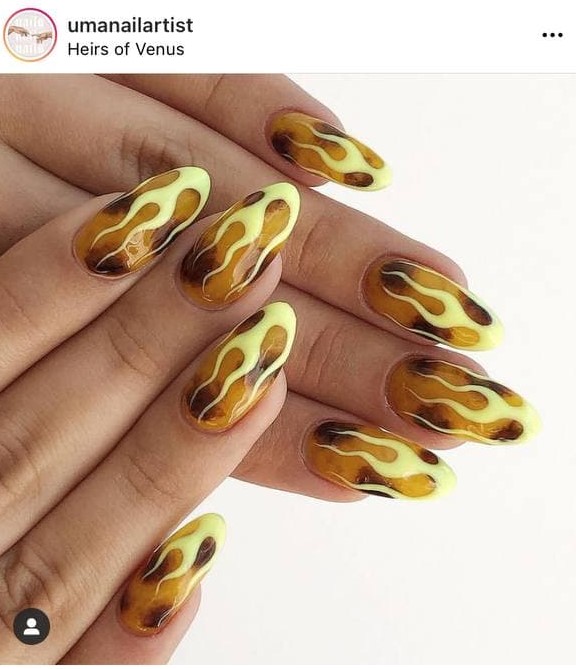 34. Black Flames on Pastel Unicorn Nails.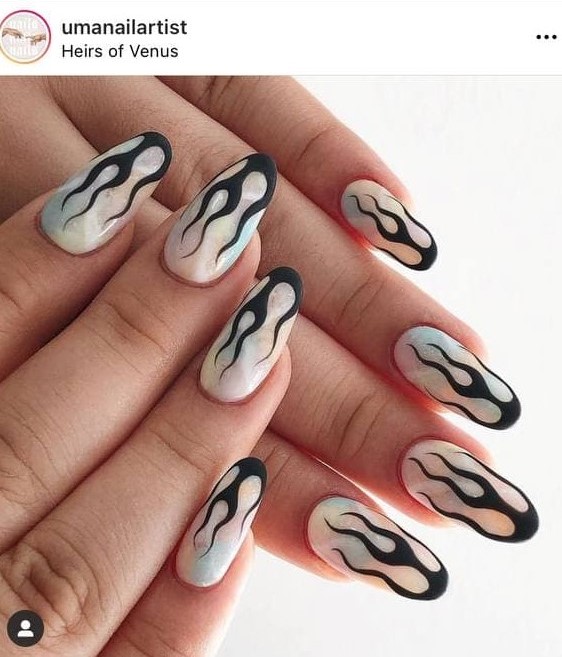 35. Beige Matte Nail Design with Flames and Hearts.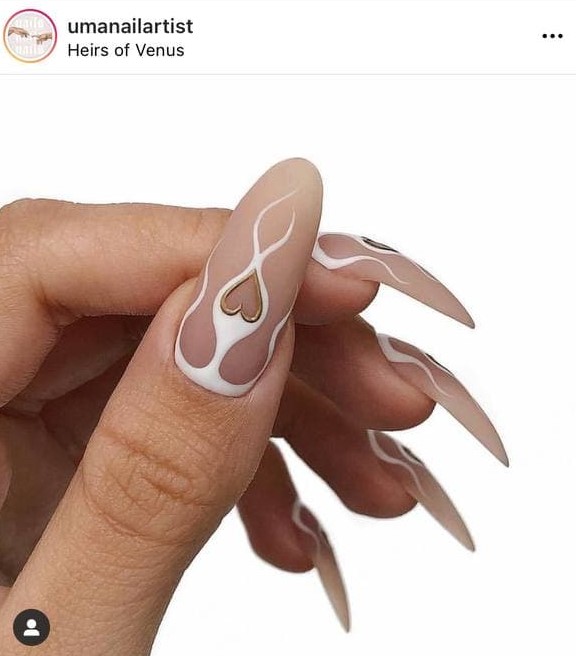 36. Black Tips Flame Nails.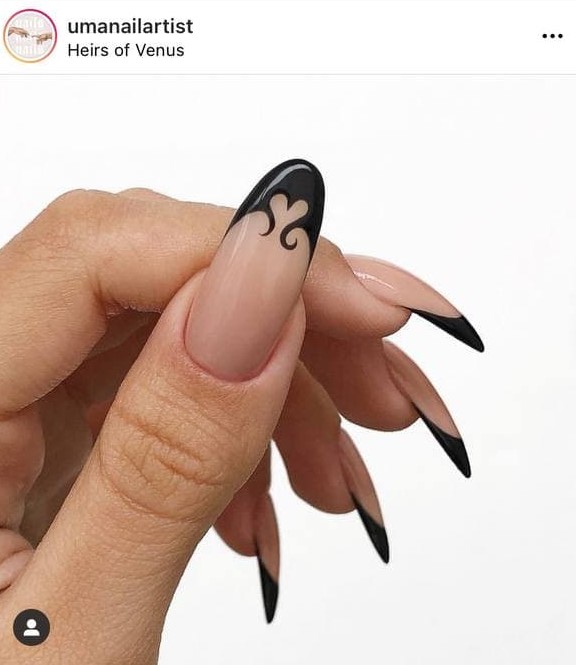 37. White Tips Flame Nails.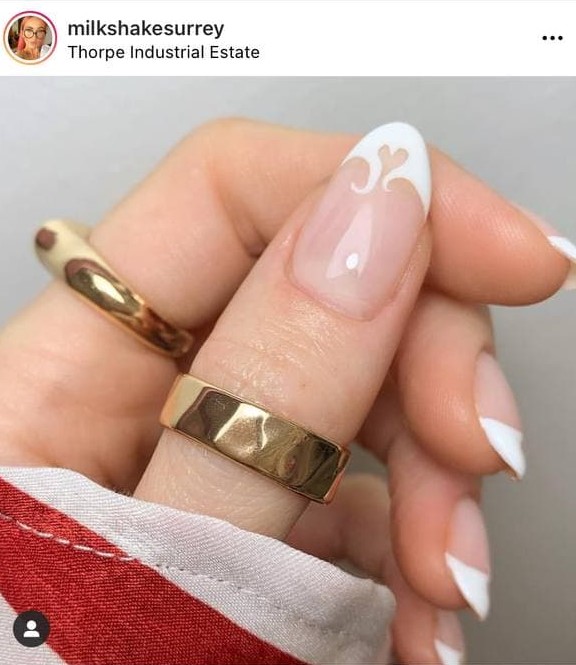 38. Barely-There Flames on Tips.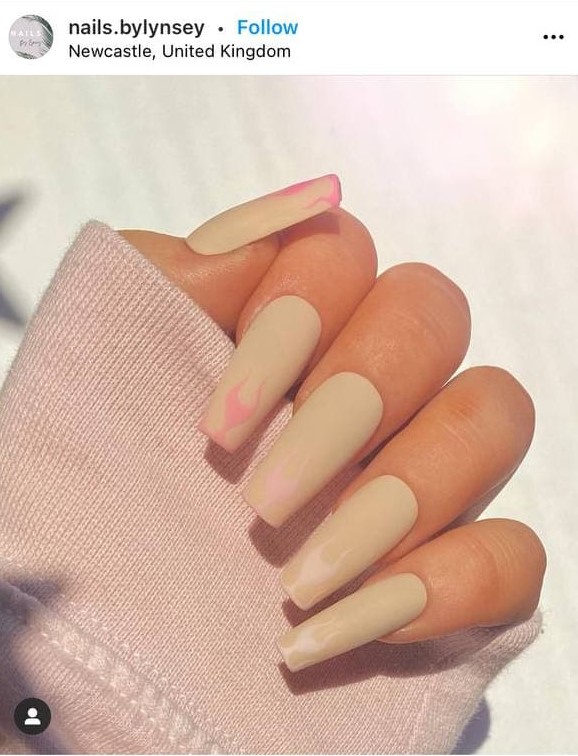 39. Golden Nail Art.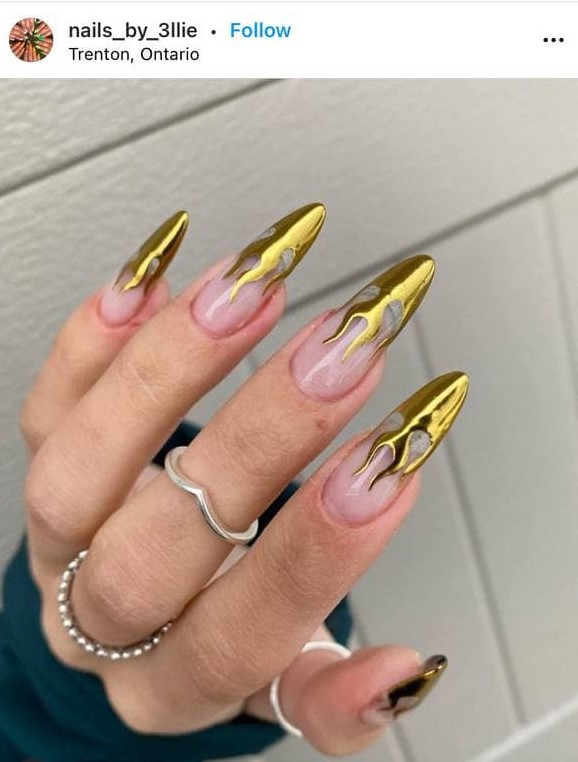 40. Leo Design with Flames.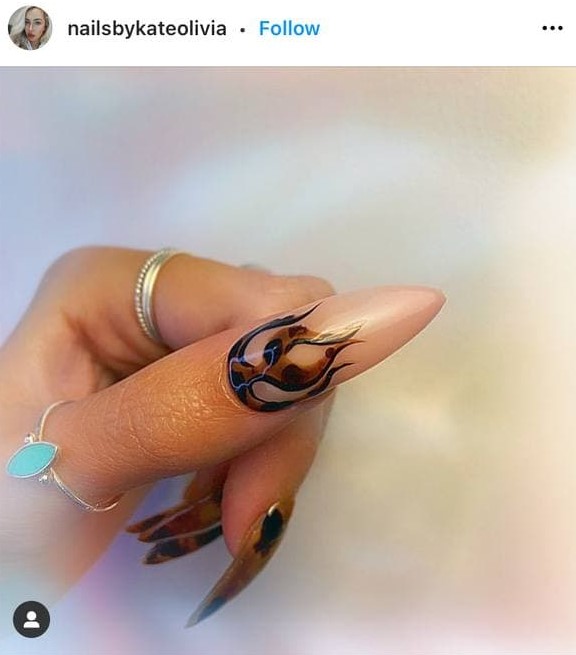 41. Black French Manicure with a Flame Design.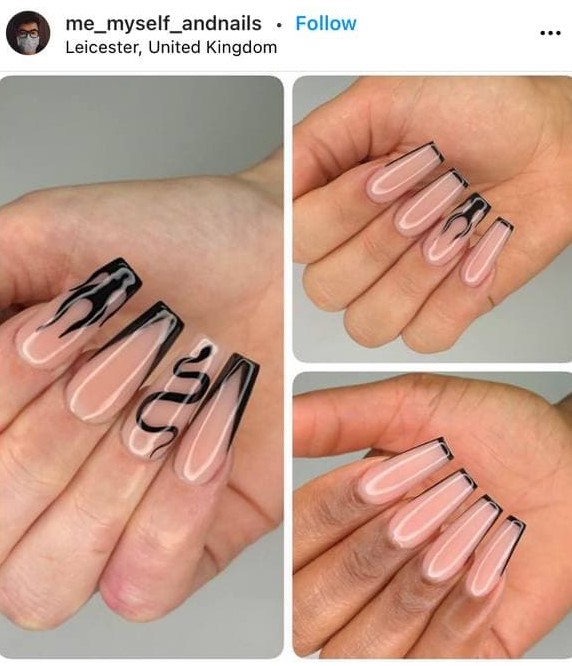 42. Nail Design with Flames and Hearts.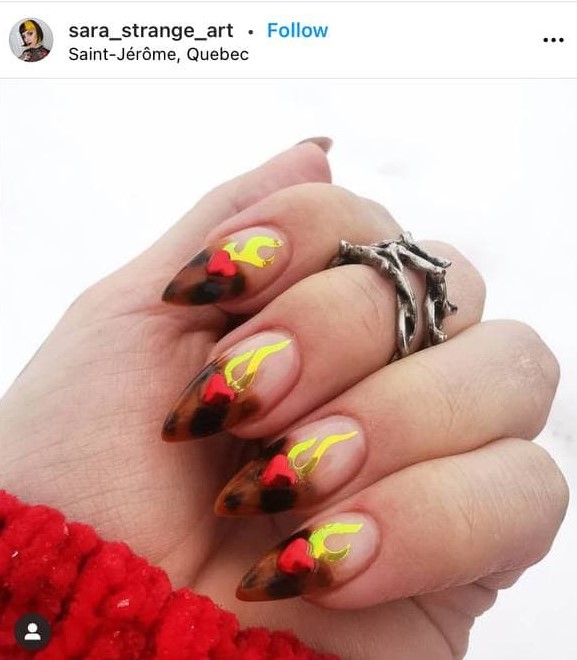 43. Caramel Flame Nails.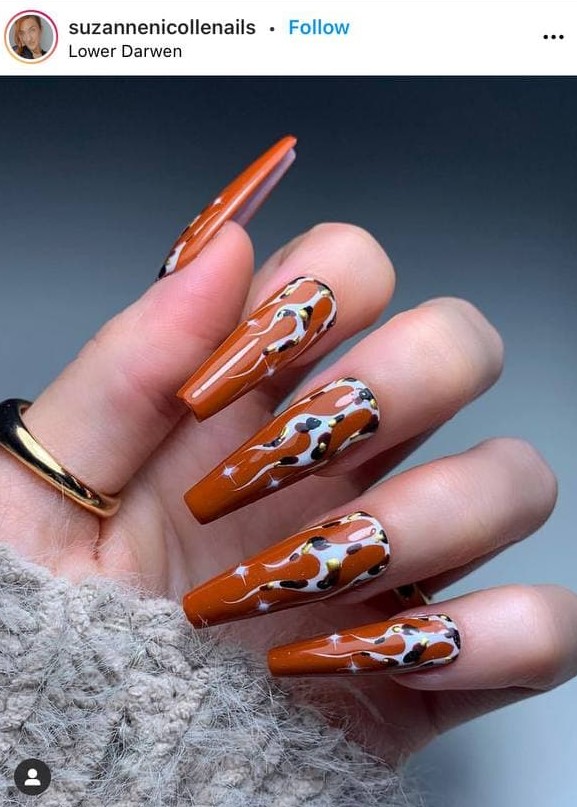 44. Short Black Nail Art with Golden Flames.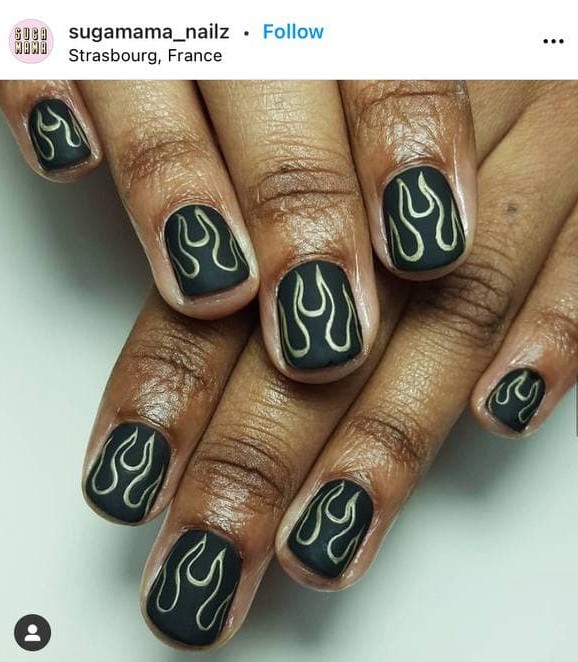 45. Black and Purple Nails.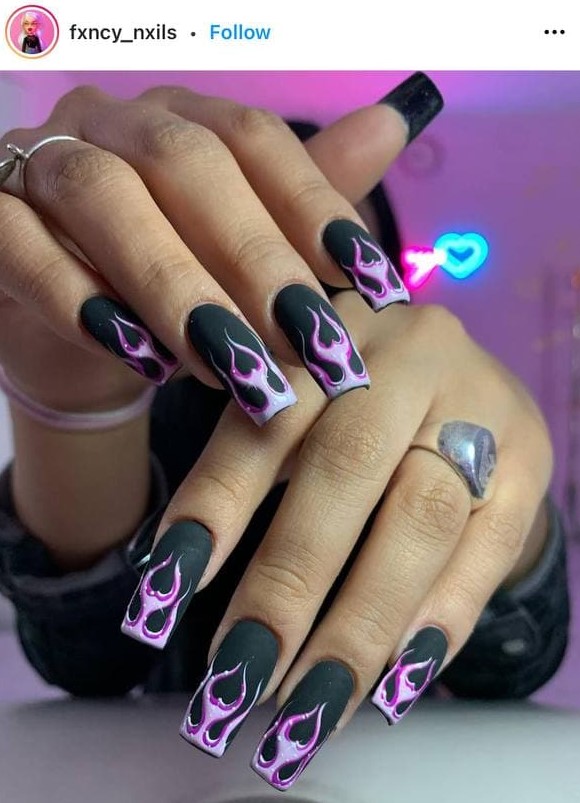 46. Devil Nail Design.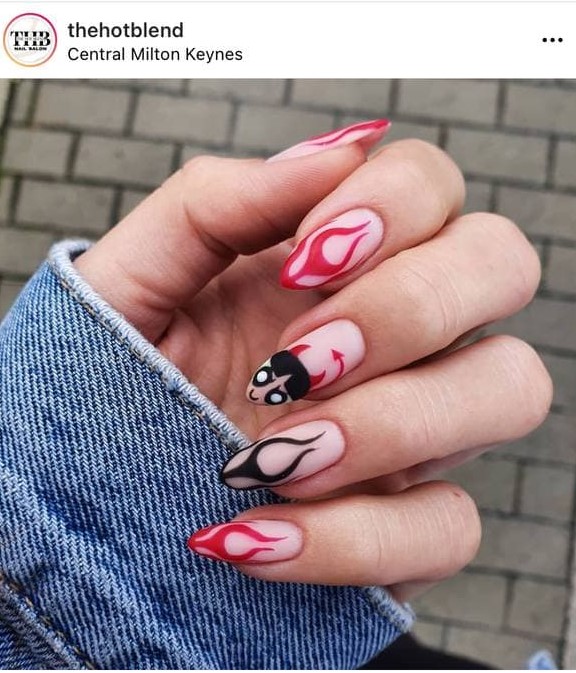 47. Oval Nails in a Tone of Beige.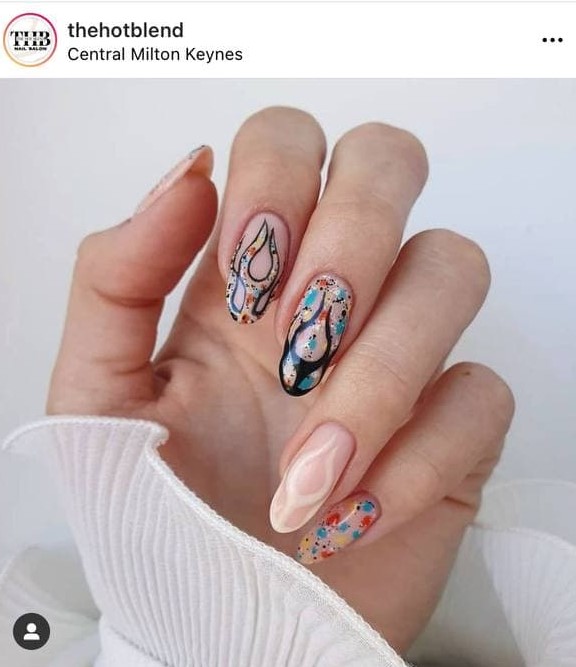 48. Beige Nails with Cherries and Flames.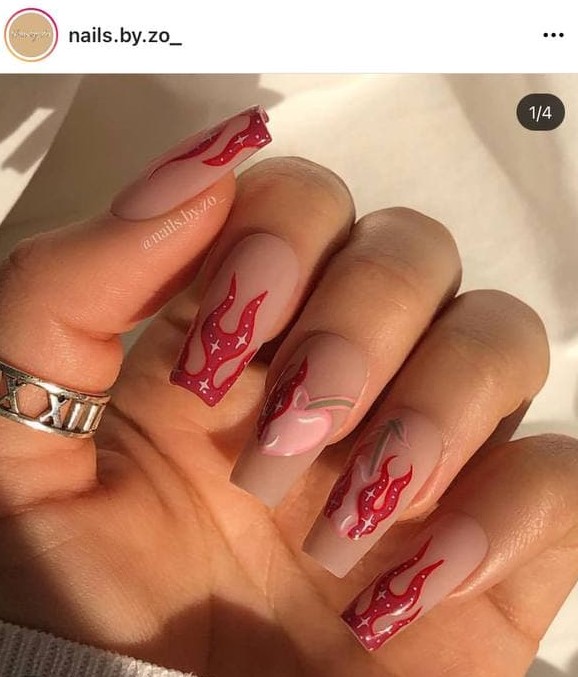 49. Dark Smoky and Flame Nails.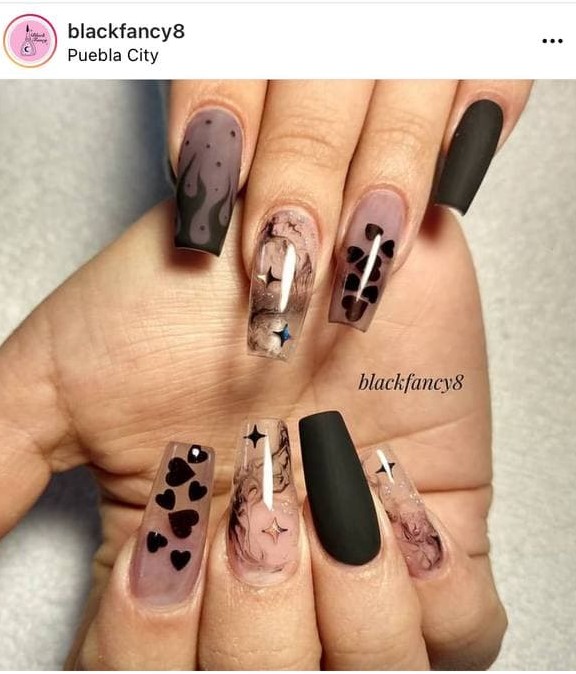 50. Nail Tips with Flames.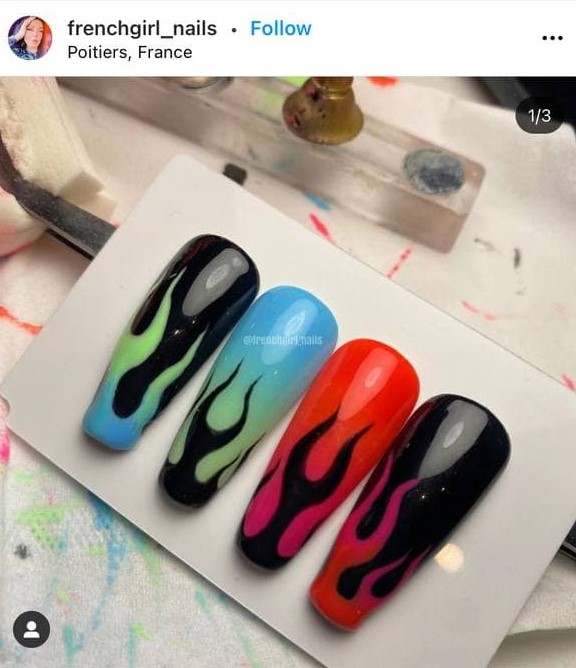 We hope you like the idea of flame nails and will try one of them in the nearest future. A lot of nail artists add something new to this design, so if you have what to share with us, feel free to do this! Follow our Instagram account, and be in trend!