"The Rachel" cut is really iconic. Almost every woman on this planet knows what this hairstyle looks like. Medium length, a lot of layers framing the face, and highlights. Although, it's time to give it a fresh and trendy feel.
Advertisement-Continue Reading Below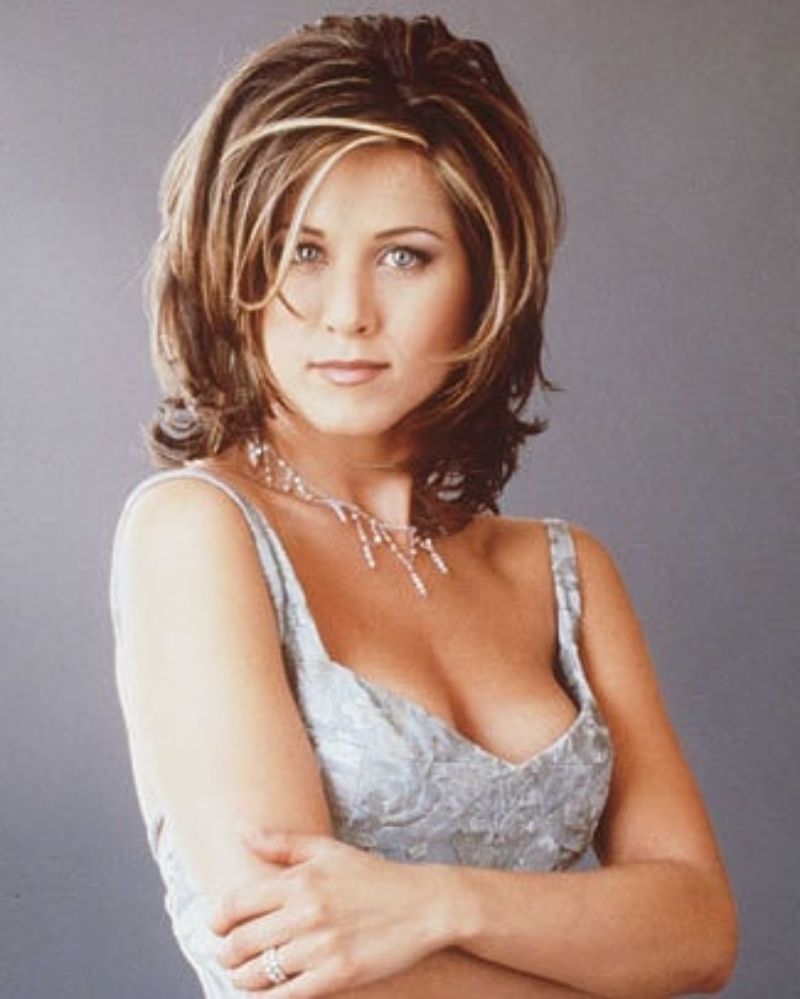 The author of the iconic Rachel cut is Chris McMillan, and he invented this style for Jennifer Aniston and her heroine Rachel from "Friends". "Friends: The Reunion" went live this week, and we see a huge number of women searching for modern Rachel haircut analogs on the Internet and asking for this haircut in the salons. If you are among them (or just want to know how this haircut can be transformed and adapted for 2023), check out the images below. Top hairstylists and real women are sharing their experience with us.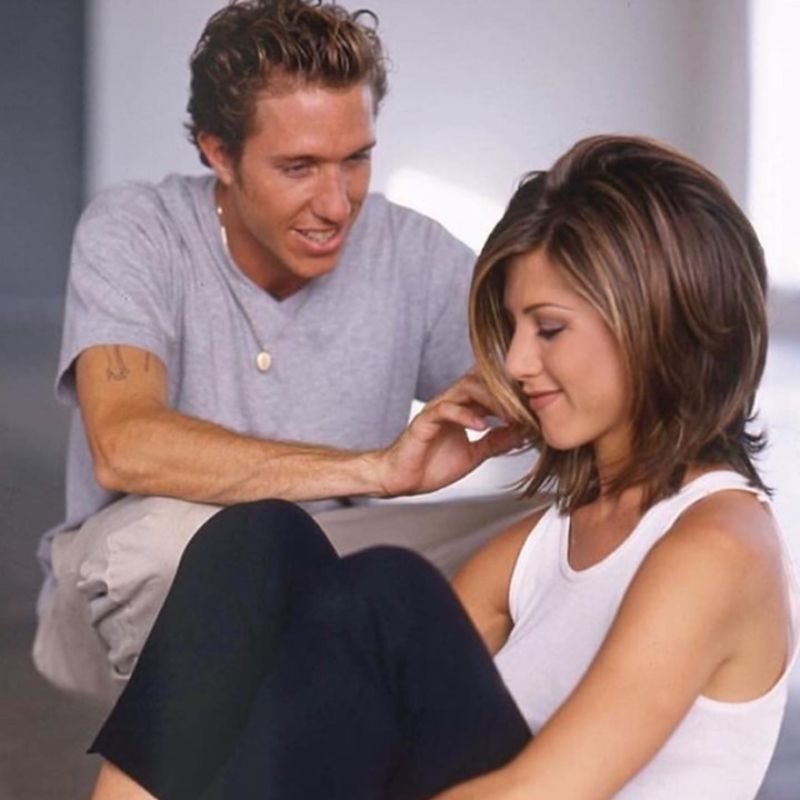 20 Pictures of the Modern Rachel Haircut
Below we are showing short Rachel haircut versions and longer hairstyles for you to choose from.
– Modern Rachel Haircut on Brunette Hair. Rachel's haircut is usually made with face-framing layers, curtain bangs, flipped ends. You may add highlights or not, anyway this cut will look perfect on your dark medium locks.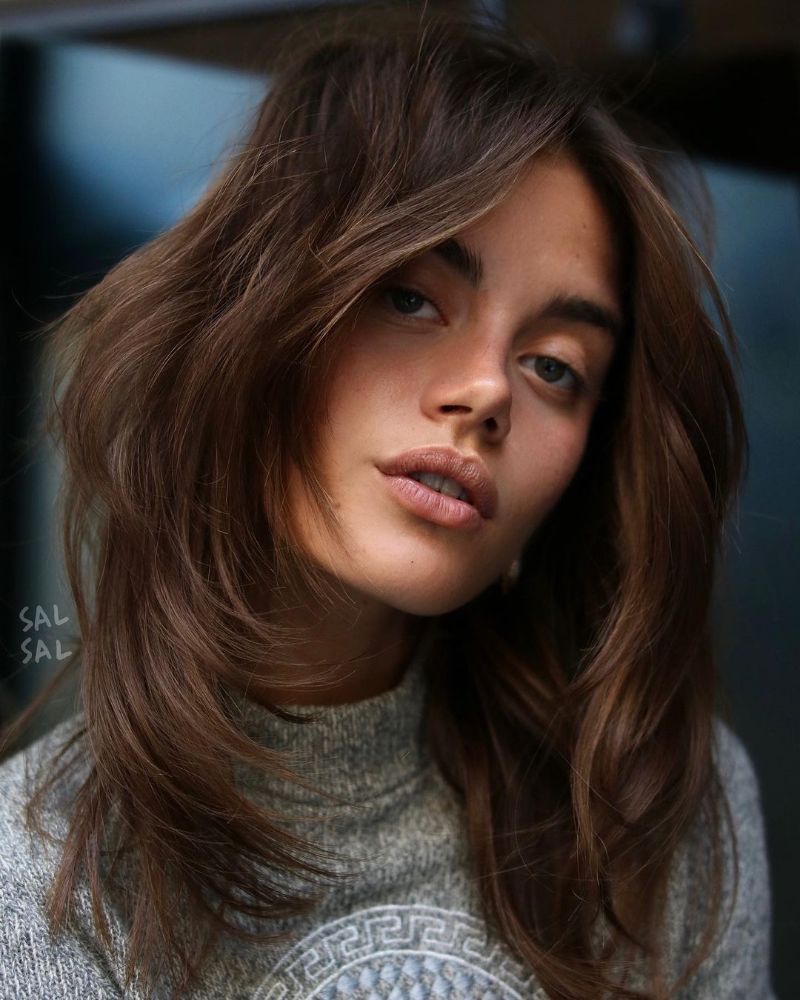 – The Rachel for Older Women. The classic Rachel haircut is a great fit for all ages, hair lengths and hair types. Thanks to multiple front layers it can be customized for all face shapes too.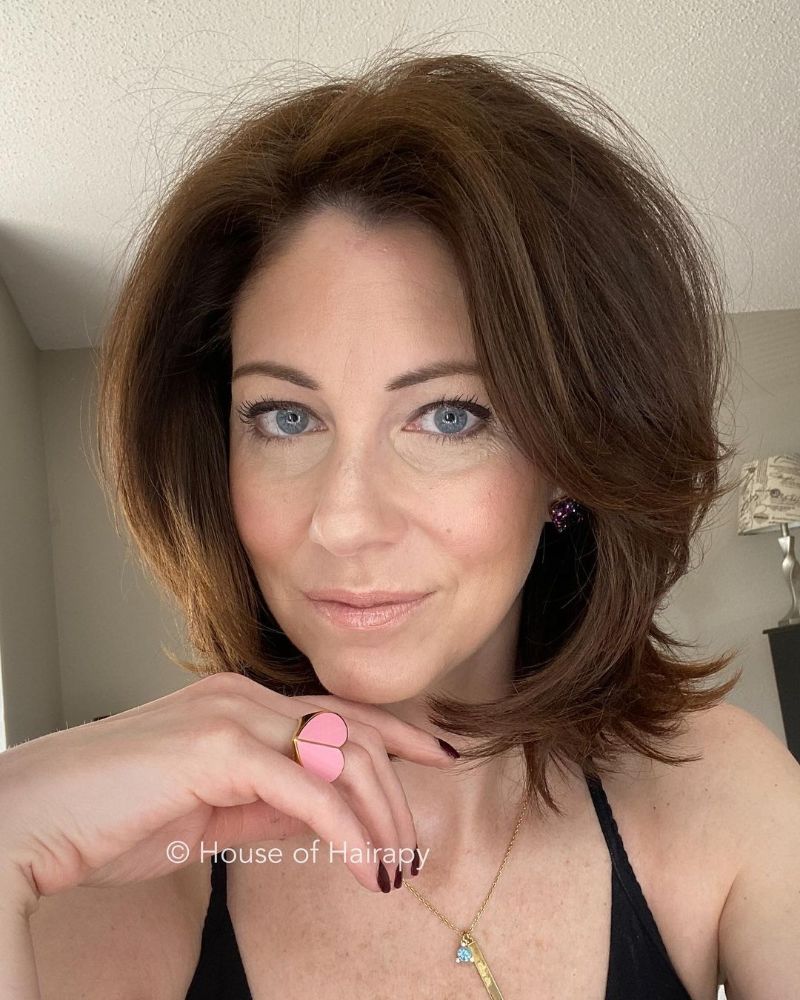 – The Rachel with Bangs and Highlights. Here is another great example of the Rachel cut, but with highlights. Highlights and lowlights will add a lot of dimension to your hair.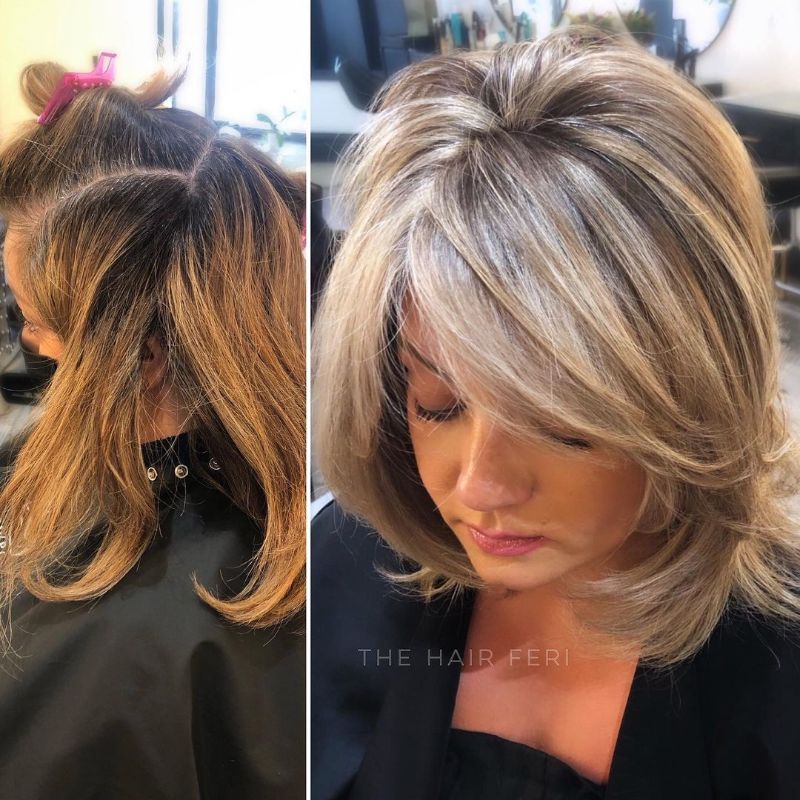 – The Rachel Haircut with Shorter Bangs. You may experiment with your hair length and the length of your fringe. Add shaggy texture or some feathered strands. The layers are a must for The Rachel.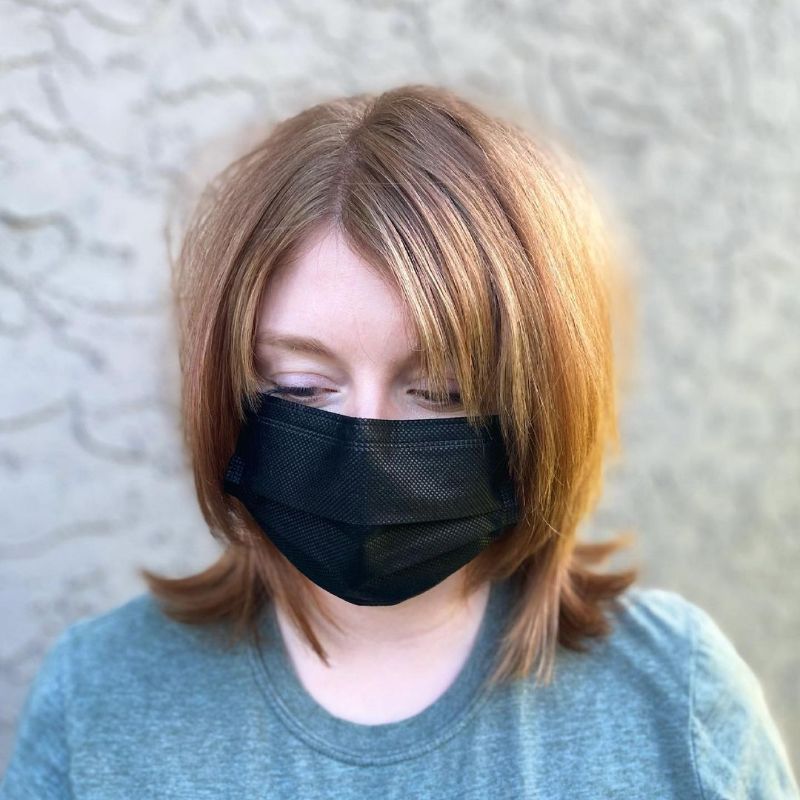 – Thick Wavy Hair and The Rachel Cut. All hair textures and types can be combined with the Rachel style. Leave the iconic shape, but add your own desired vibe.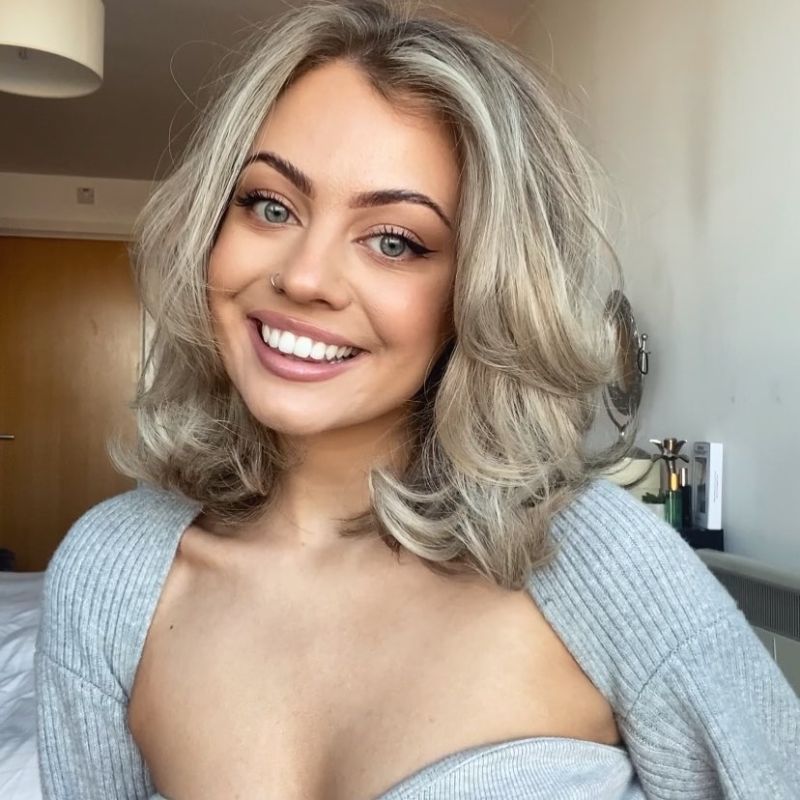 – Rachel Haircut with Lots of Layers. Layers, layers, layers, some babylights and a lot of feathered ends – all these components make this haircut so stylish and feminine.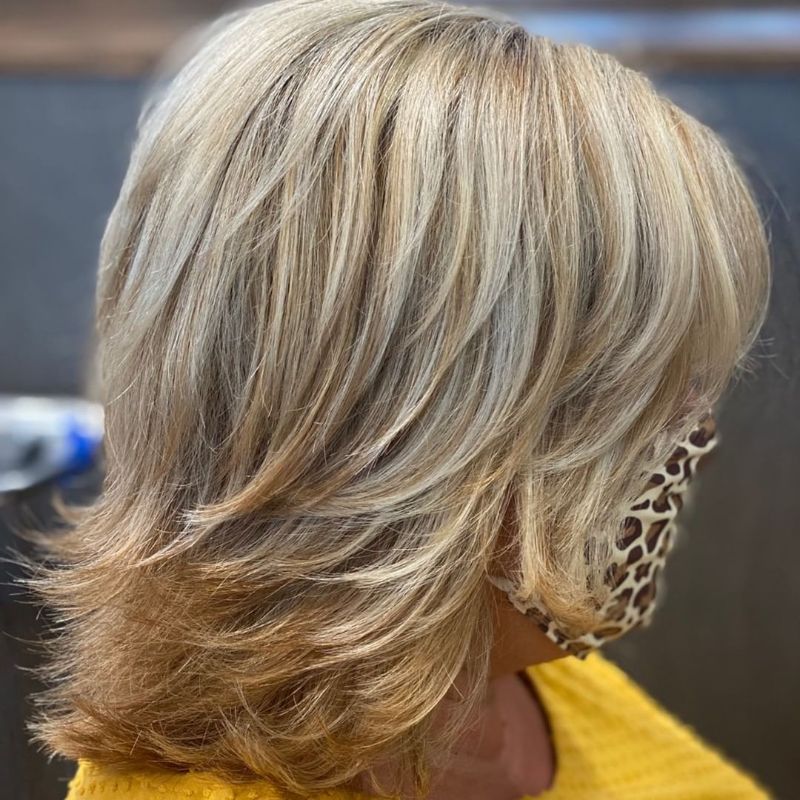 – Choppy Shaggy Haircut in a Rachel Style. One more great idea how to transform the traditional Rachel haircut into a modern cut with piecey bangs and feathered tips.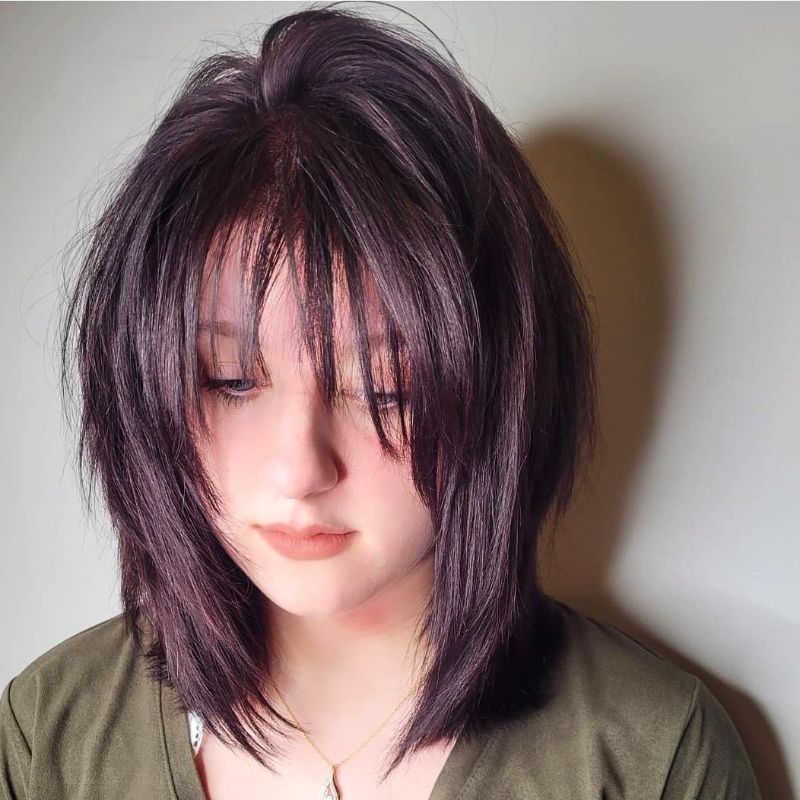 – Long Layered Haircut. One of the favorite Rachel from Friends haircuts with a lot of layers.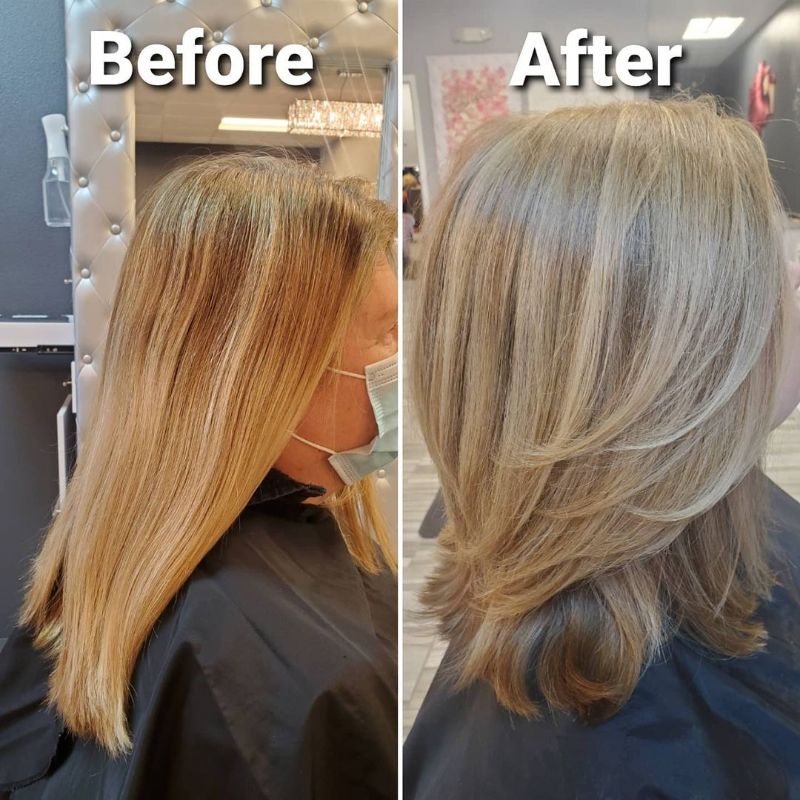 – Brown Feathered Rachel Haircut. Look how cute The Rachel looks on short locks! No need to postpone trying it to better times, do it now if you have at least chin-length hair.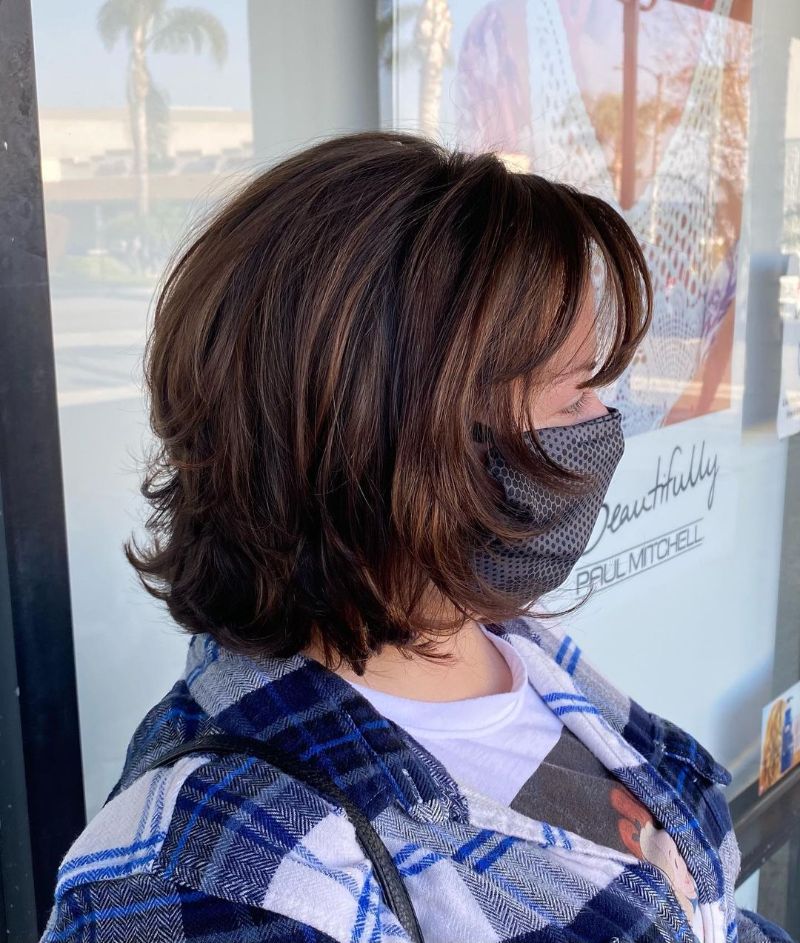 – Colored Rachel Cut. Add bright hair color to The Rachel and you will see how modern it will look.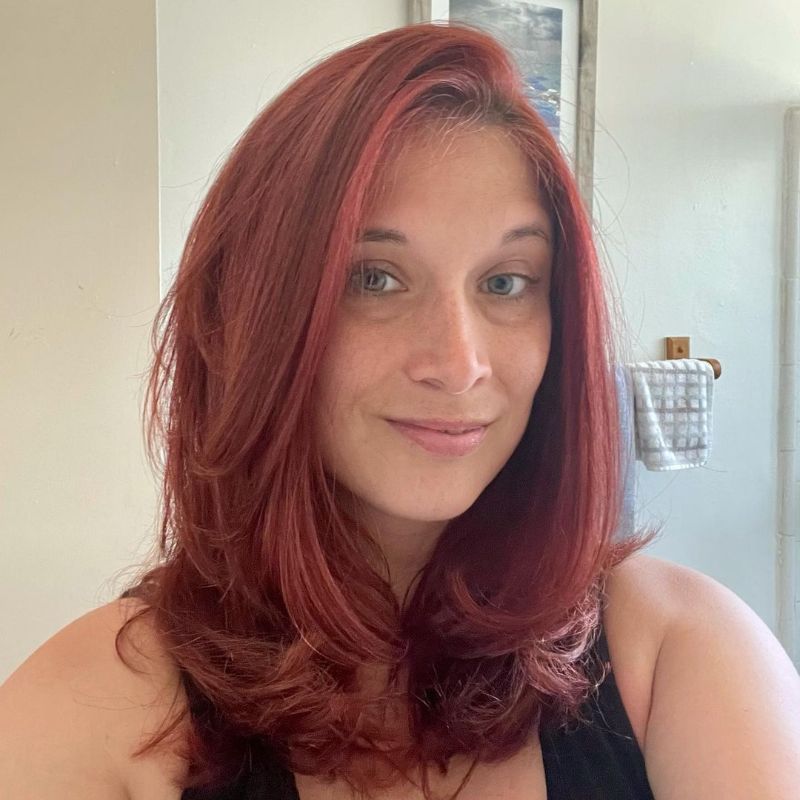 – Modern Rachel Haircut for Teenage Girls. Now you have proof that The Rachel is a good idea for all ages, even for teenage girls. Would you wear this haircut to school?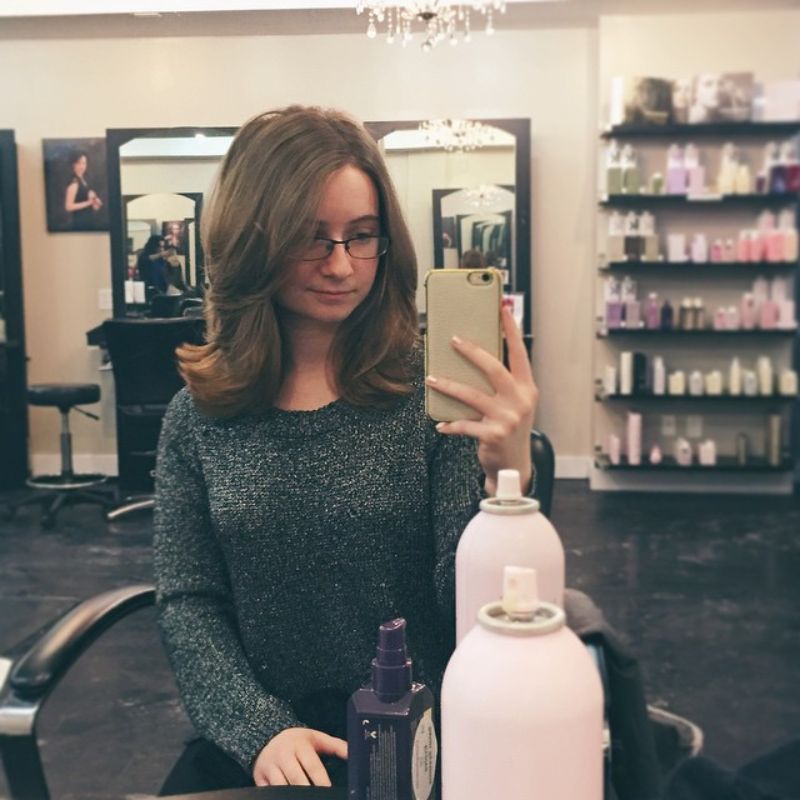 – Modern Longer Version of The Rachel. This haircut looks stunning and trendy even in so many years! This is why we can really call it iconic!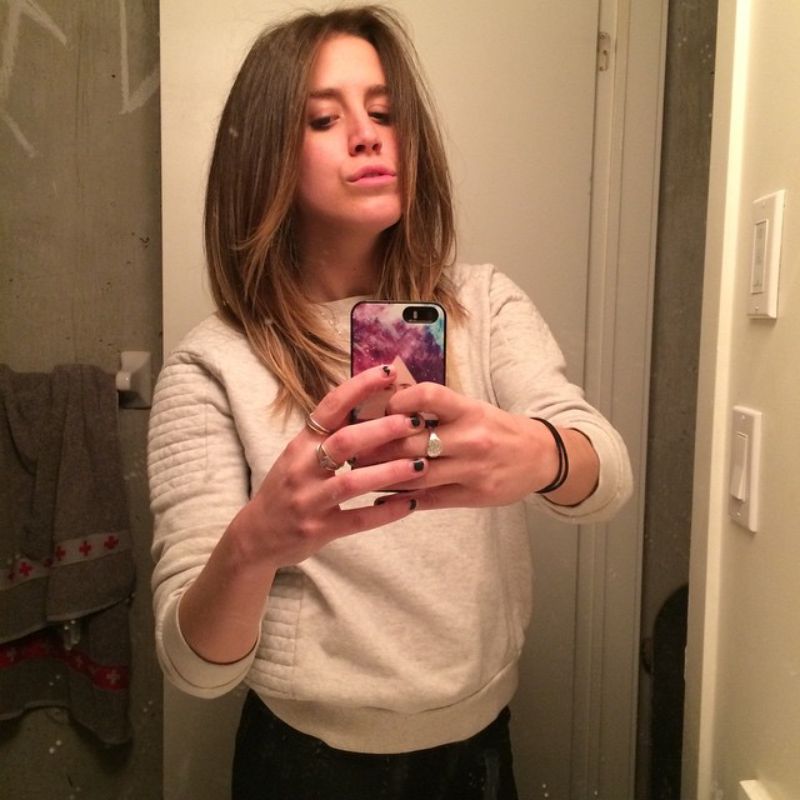 – Highlights in Your Rachel Cut. Ask your hairstylist to add highlights (balayage, foils or any other highlighting technique), and you will see how lived-in it will appear.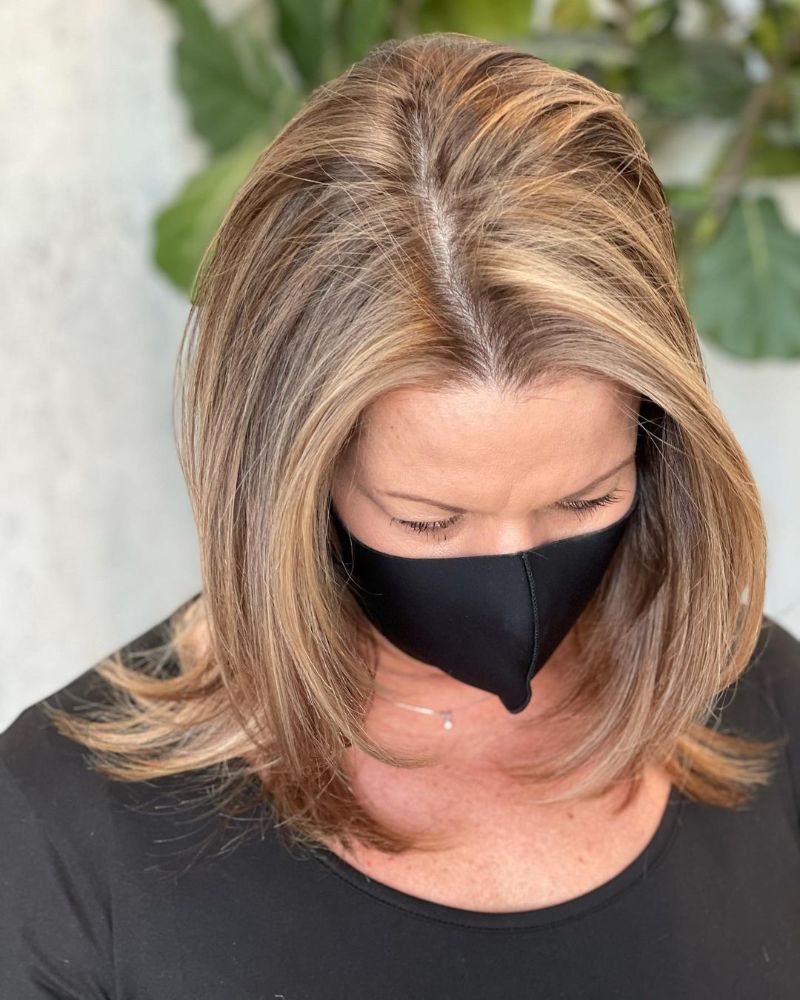 – Chunky Highlights. The chunkier and more noticeable the highlights, the more Rachel-ish your haircut will be 🙂 Shorter front strands and feathered tips are still a must.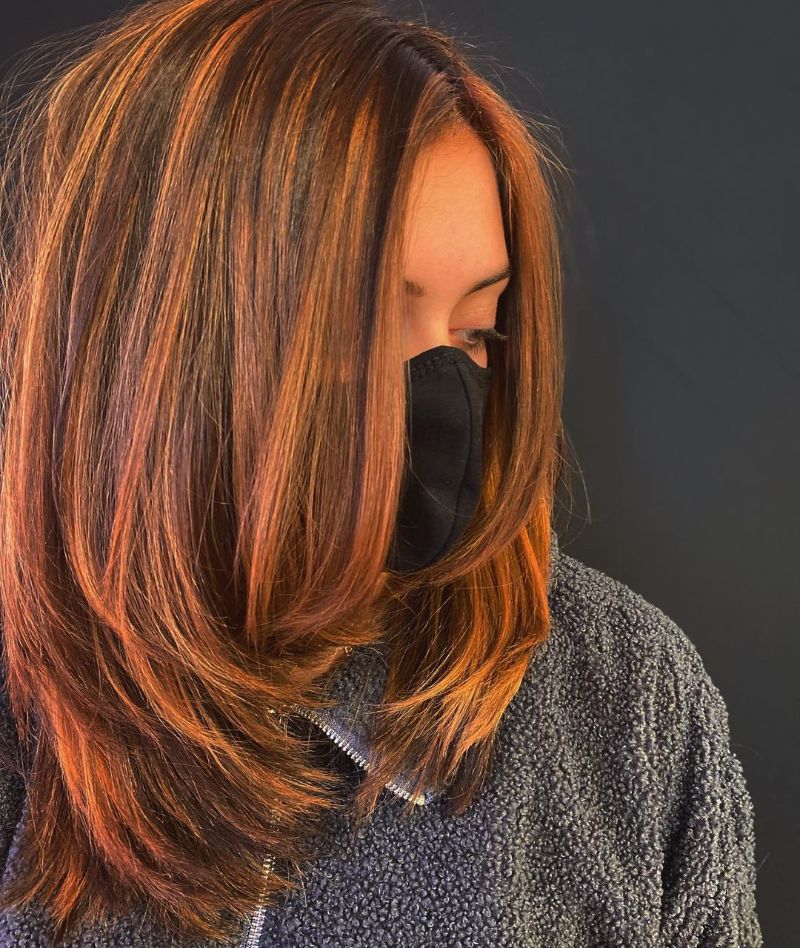 – The Rachel on Black Hair. BTW, if you brush your hair back, the cut will look differently. So don't think that there is only one Rachel look that you will have to wear all the time. It all depends on the way you will style your layers.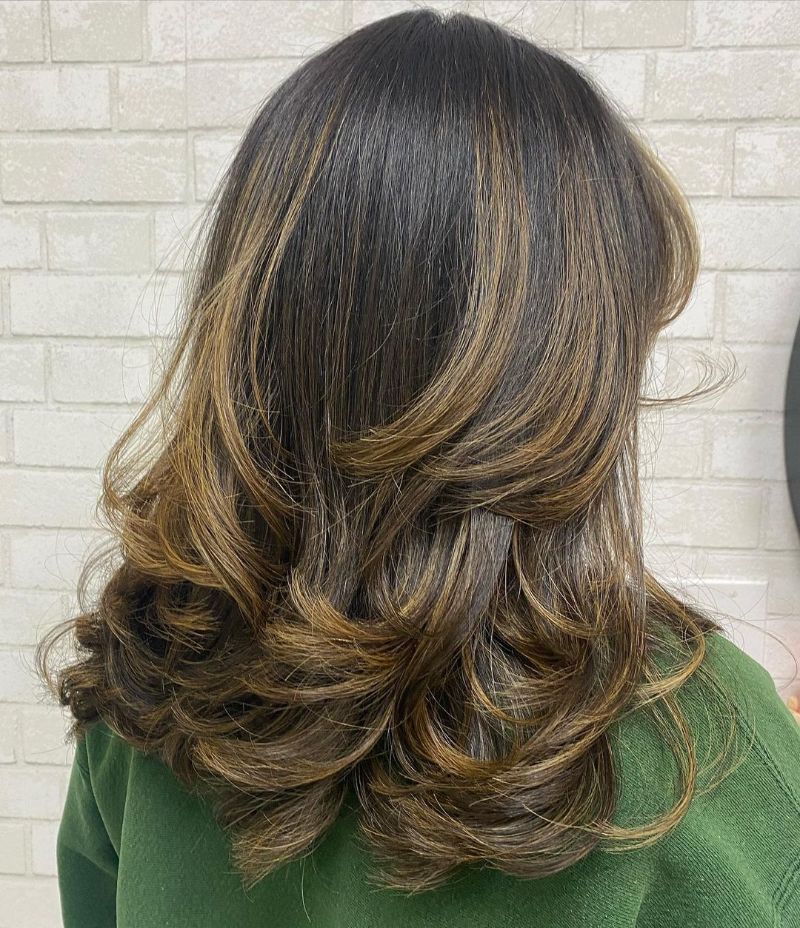 – The Rachel on Pin-Straight Hair. If you have straight hair or like to straighten it, you have the perfect canvas for The Rachel. Moreover, you may create some mess or define some strands with hair gel if needed. Be creative.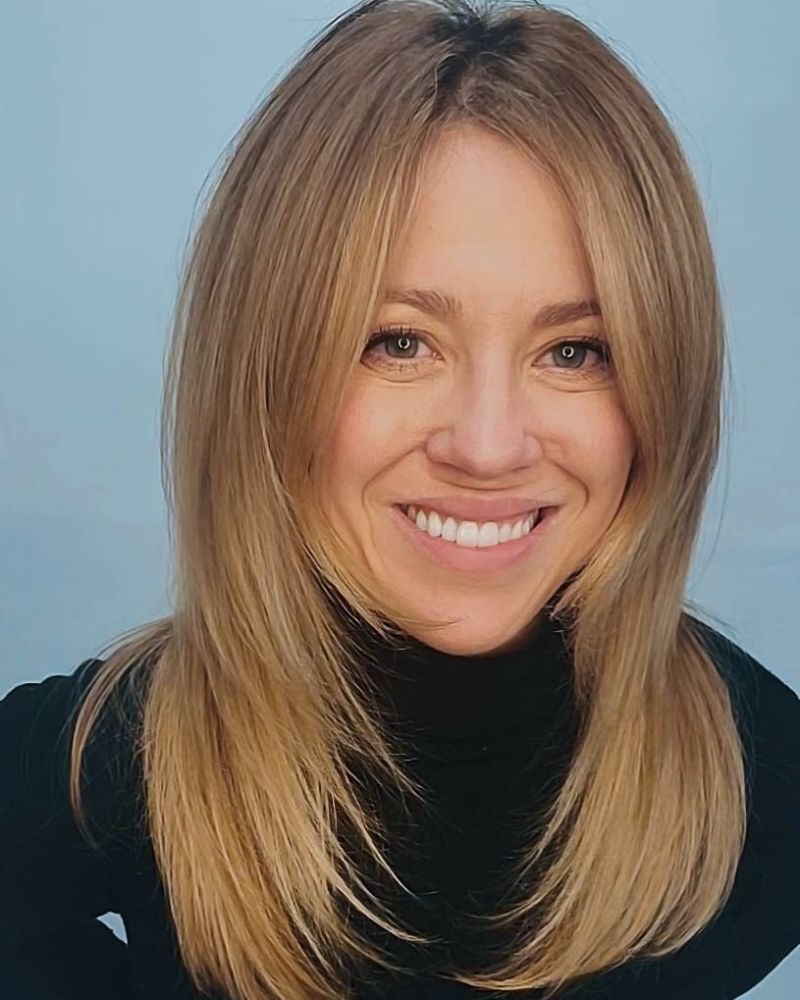 – Simple Rachel Cut. One more great thing about The Rachel is that it is pretty low-maintenance. You just need a good texturizing product for creating some texture, and that's all.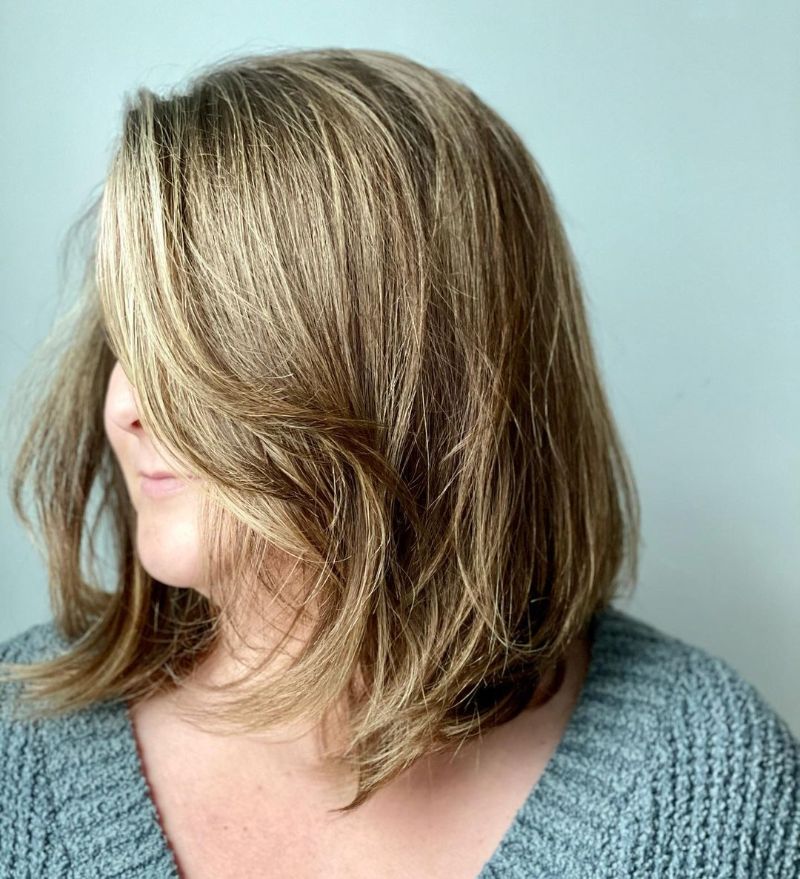 – The Rachel Blow-Dry. Definitely, the way your Rachel Green haircut will look depends on the styling process. You need to learn how to blow-dry it right. The cut itself and the blow-drying process are shortly shown here.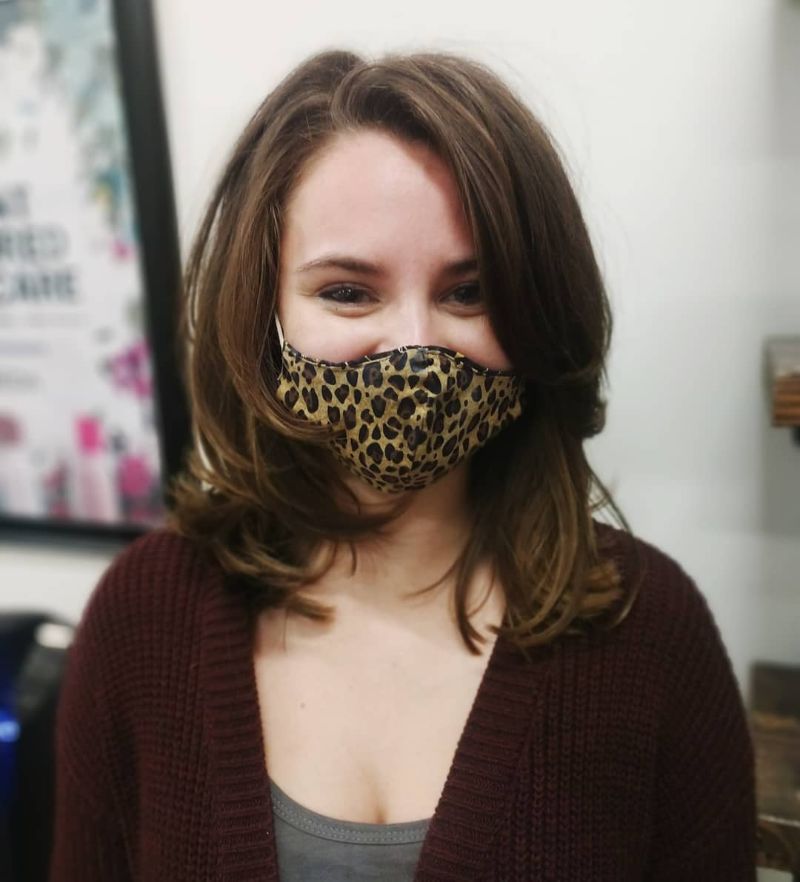 – How to Style The Rachel Haircut. Round brushing will help to get the same volume as Rachel Green had. The tutorial is here.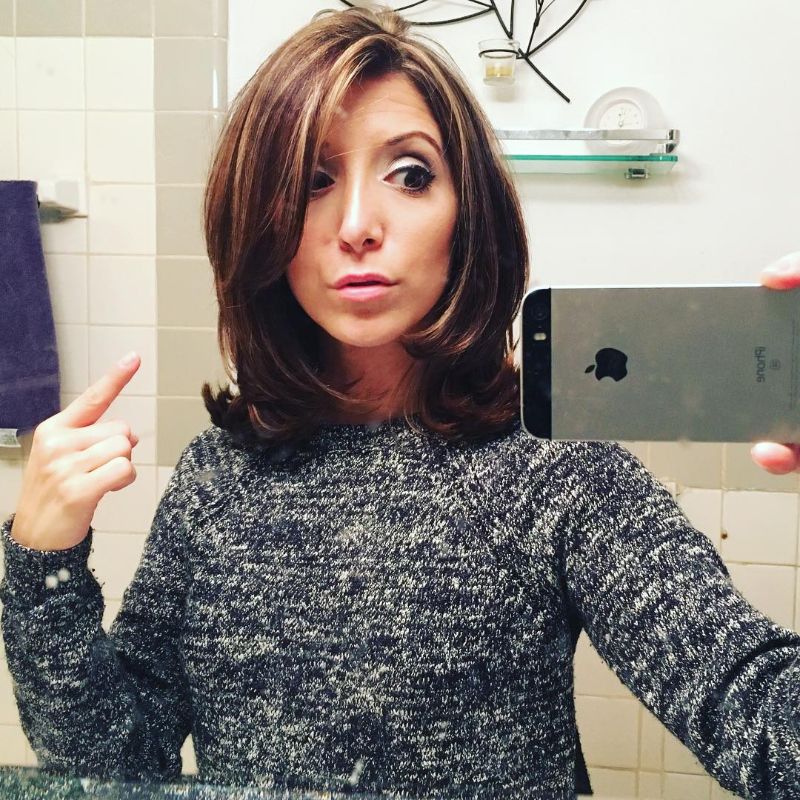 – The Rachel Blow-Dry How-To. Just check out one more tutorial on how to give yourself (or your best friend) the proper Rachel blow dry. A very thorough DIY video on Youtube!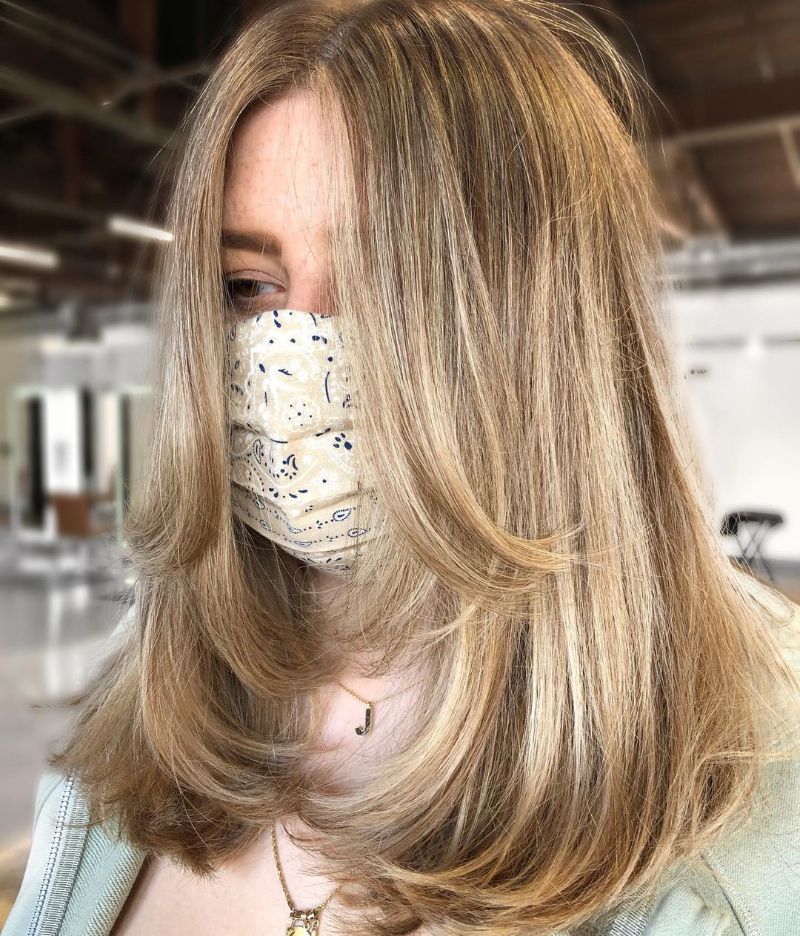 Do you like these photos of the modern RACHEL HAIRCUT? What hairstyle would you try? Do you like Rachel's long, medium or shorter haircuts? What Rachel's hairstyle is your favorite? Leave a comment below and be ready for more interesting blog posts and stunning photos!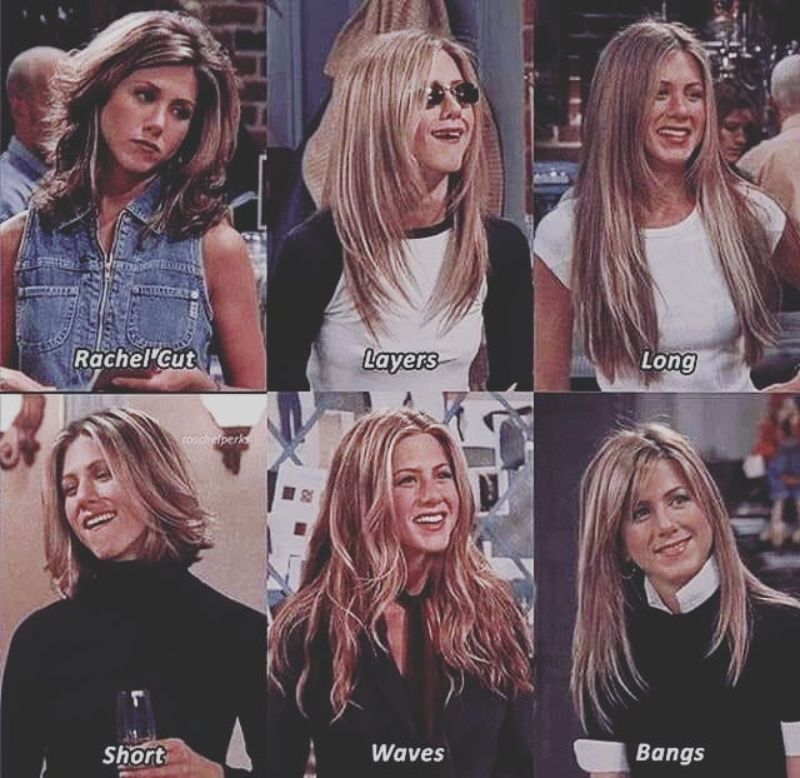 .
.
.
We use photos from open sources to illustrate our articles, and always give credits if known. All photos belong to their respective owners! Contact us via thenewestnails@gmail.com or DM here for any copyright issues, and we will delete your photo or make any other changes instantly.