There are a lot of different types of braids, and BUTTERFLY braids (also called butterfly locs) are among the most interesting! Read on to find out what are butterfly twist braids, how butterfly braids are made, and what hairstyle with butterfly locs to choose.
Advertisement-Continue Reading Below
What are BUTTERFLY BRAIDS? You may also find terms 'butterfly locs', 'butterfly twist braids', 'butterfly distressed locs', knotless butterfly braids'. Butterfly locs are faux locs, made of wavy hair (you take the one you and your hairstylist want). The strands are wrapped in a very loose manner, so the final result looks distressed, messy and super-cute! Let's check out the examples in the pictures for better understanding. (you will also find a DIY tutorial how to make butterfly faux locs at the end of the article)
– Long Hip-Length Butterfly Locs. Most often butterfly twist locs are of shoulder-length and shorter. However, as we see here, the longer versions of butterfly braids look simply amazing! Can you take your eyes off this beauty? We too!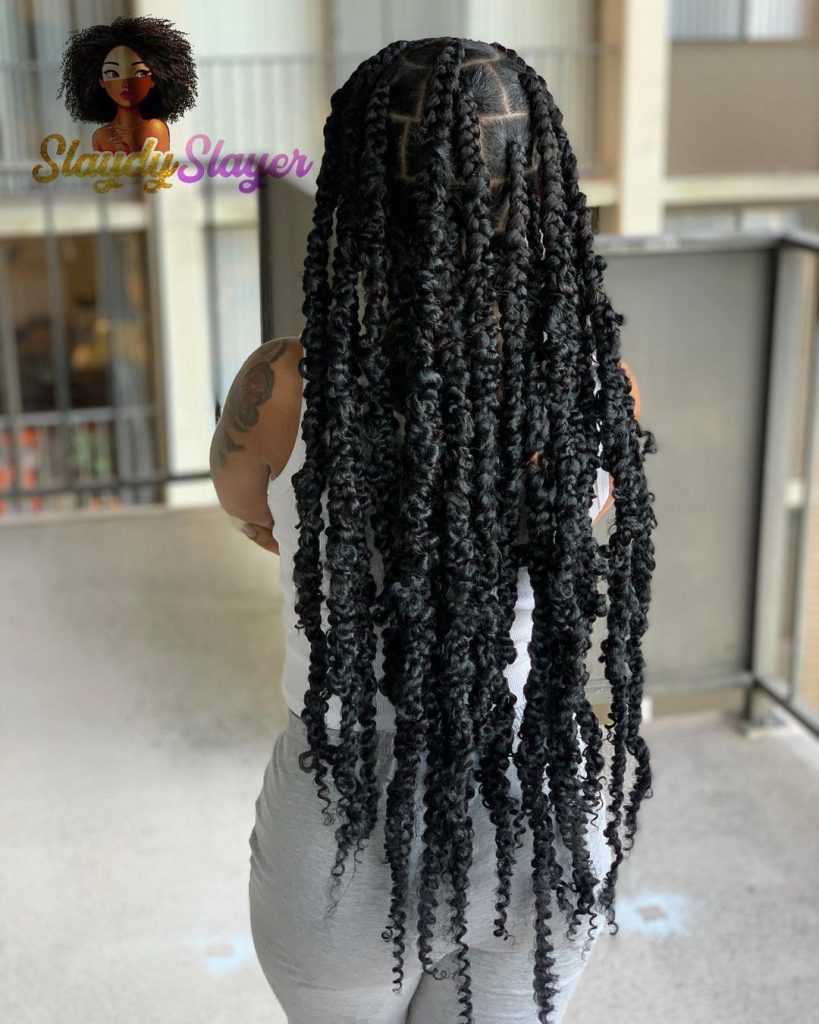 – Short Bob Butterfly Locs. Another idea what butterfly braids hairstyle to choose is a bob. Thanks to the unique braiding technique these faux locs look messy and bedhead. Great! Add one more color to make the hairstyle even cuter.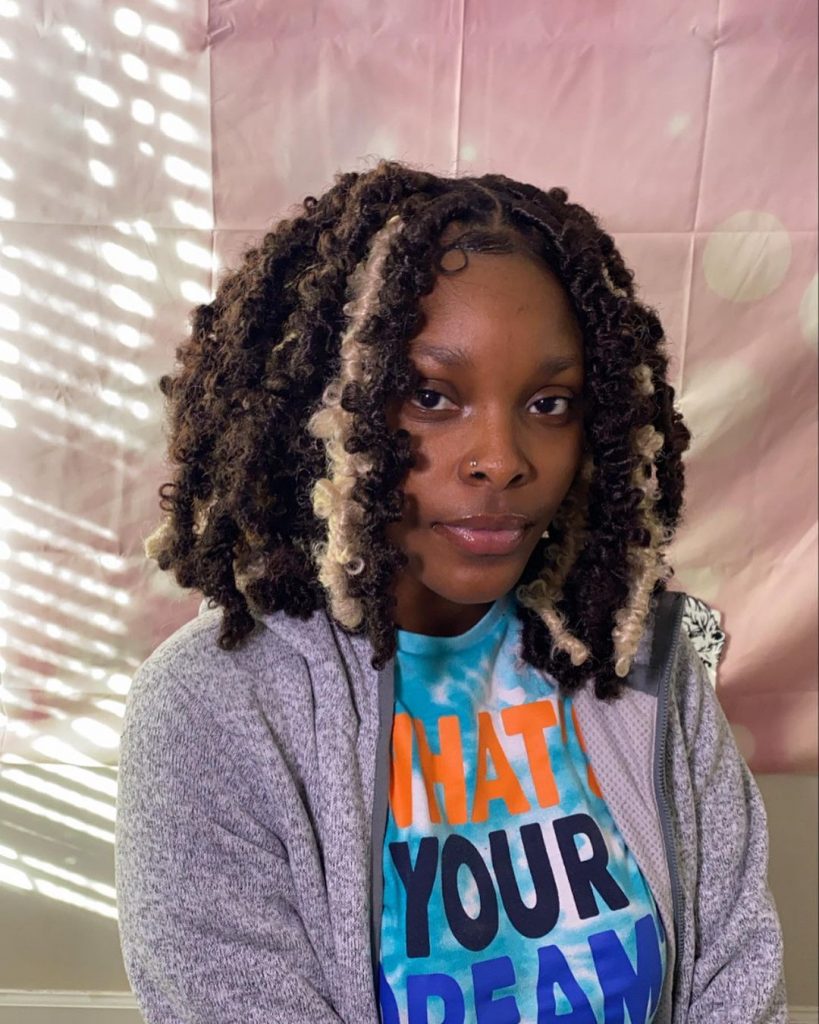 – Distressed Butterfly Locs in Multiple Buns. If you think that faux locs are boring, you will definitely change your mind after reading this article and seeing these pictures. How about making bantu knots out of your knotless distressed butterfly braids? The result is a masterpiece!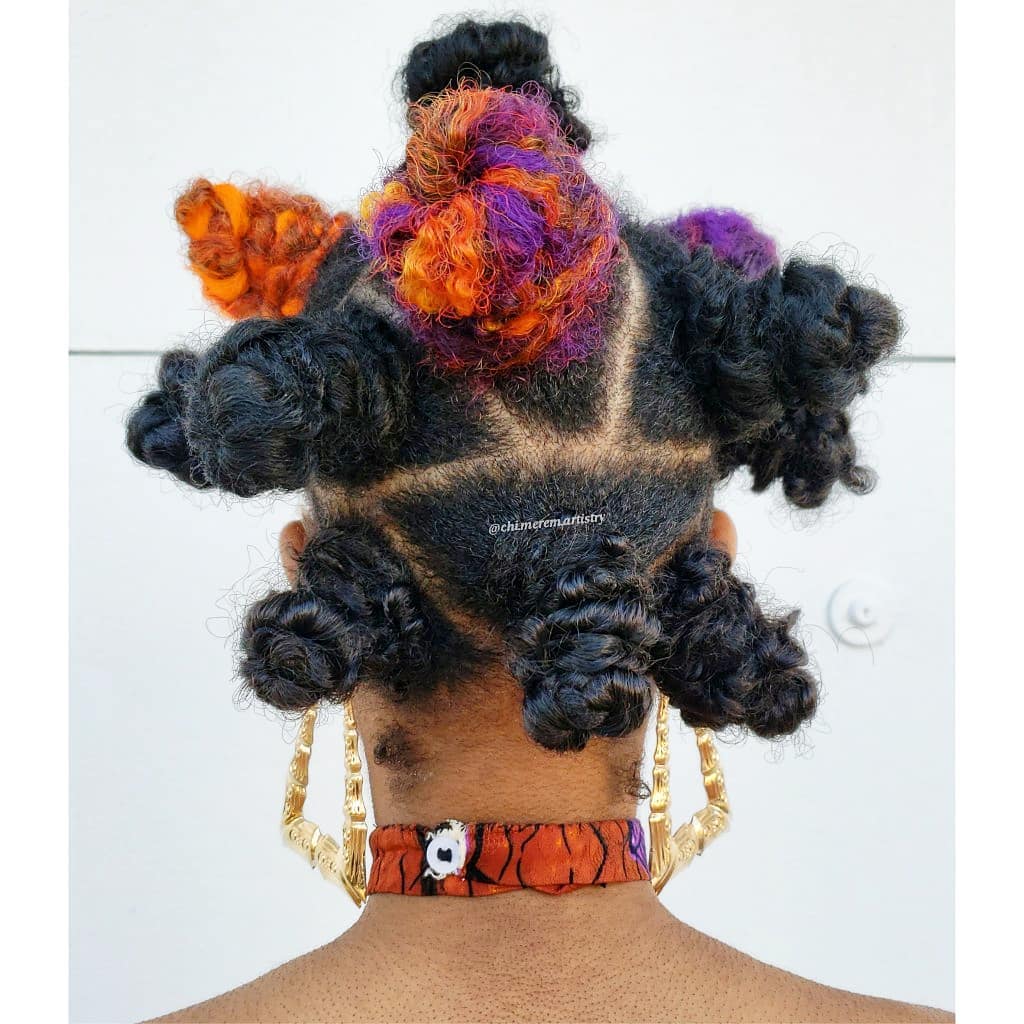 – One-Color Butterfly Loc Braids. Choose one color and make your faux locs thick. A simple instruction on how to get a dream hair with minimal effort.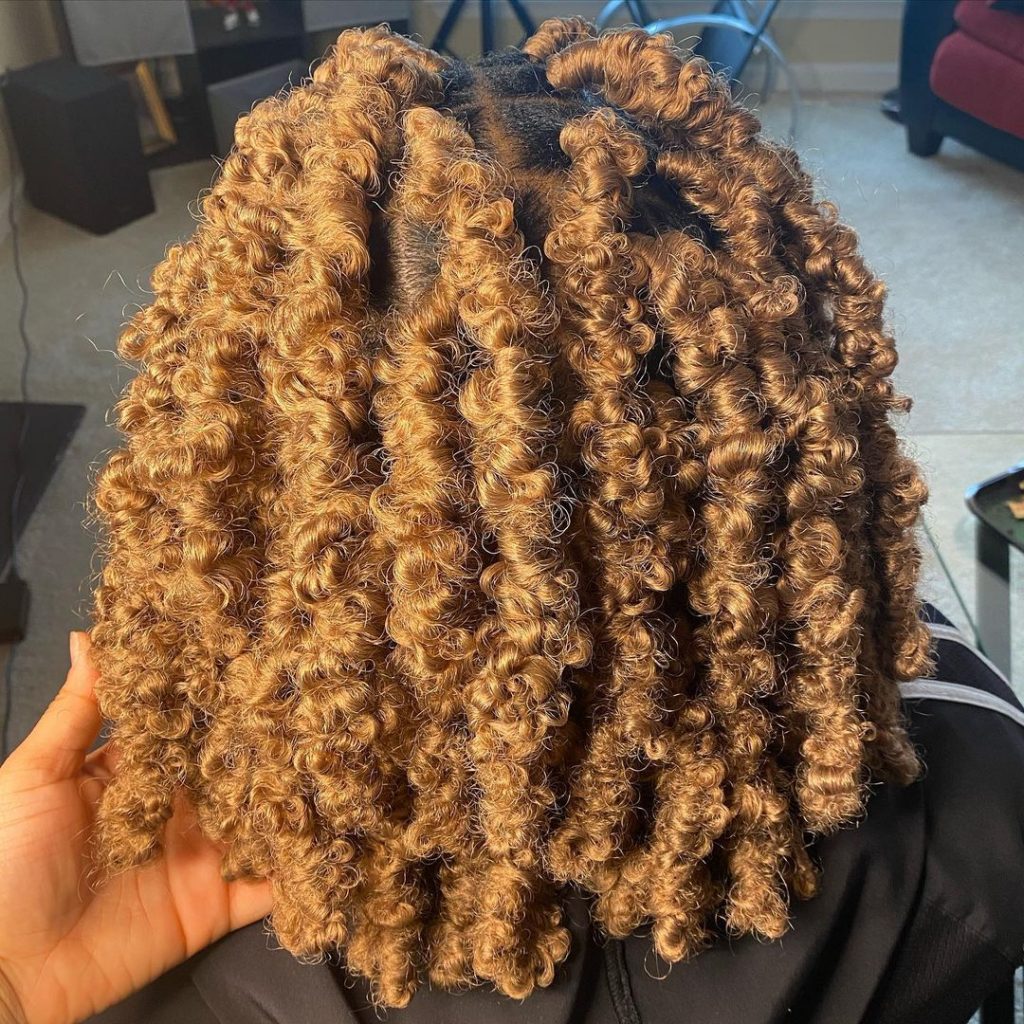 – Neon Yellow Distressed Butterfly Braids. Faux locs are a great way to try bright hair colors, and to avoid bleaching your dark hair. You may choose any color from pale blonde shades to almost fluorescent neon tones.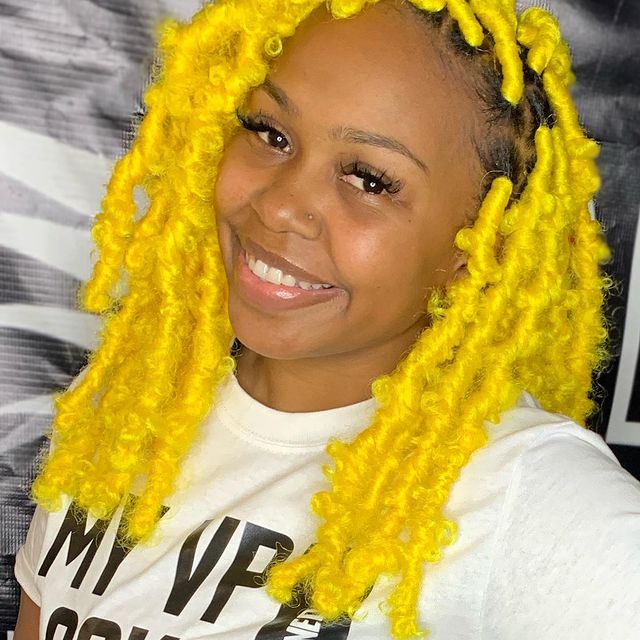 – Blonde Distressed Butterfly Locs. How many blonde hair shades do you know? There are several dozens, actually. Choose the one that fits your eye color and skin shade.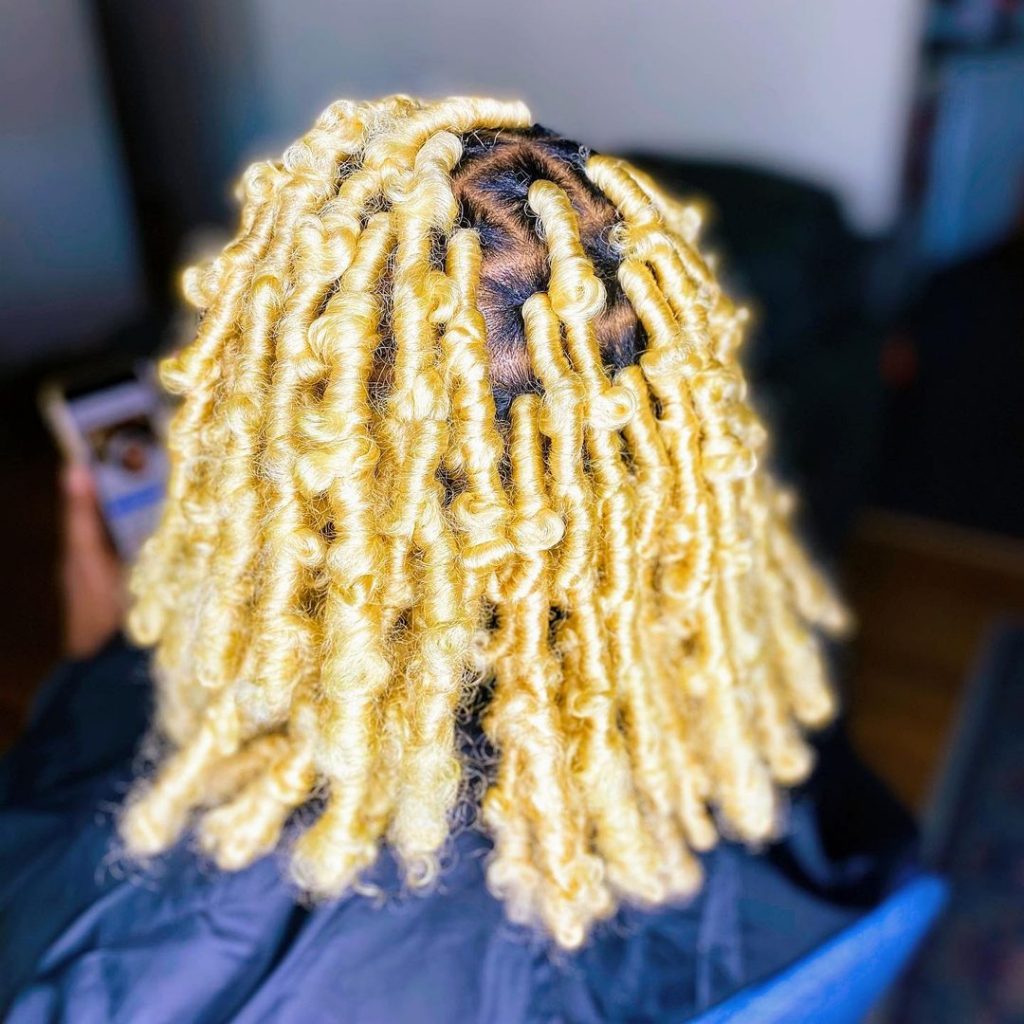 – Auburn Red Butterfly Braids. Warm red shades are a top choice among women despite the season.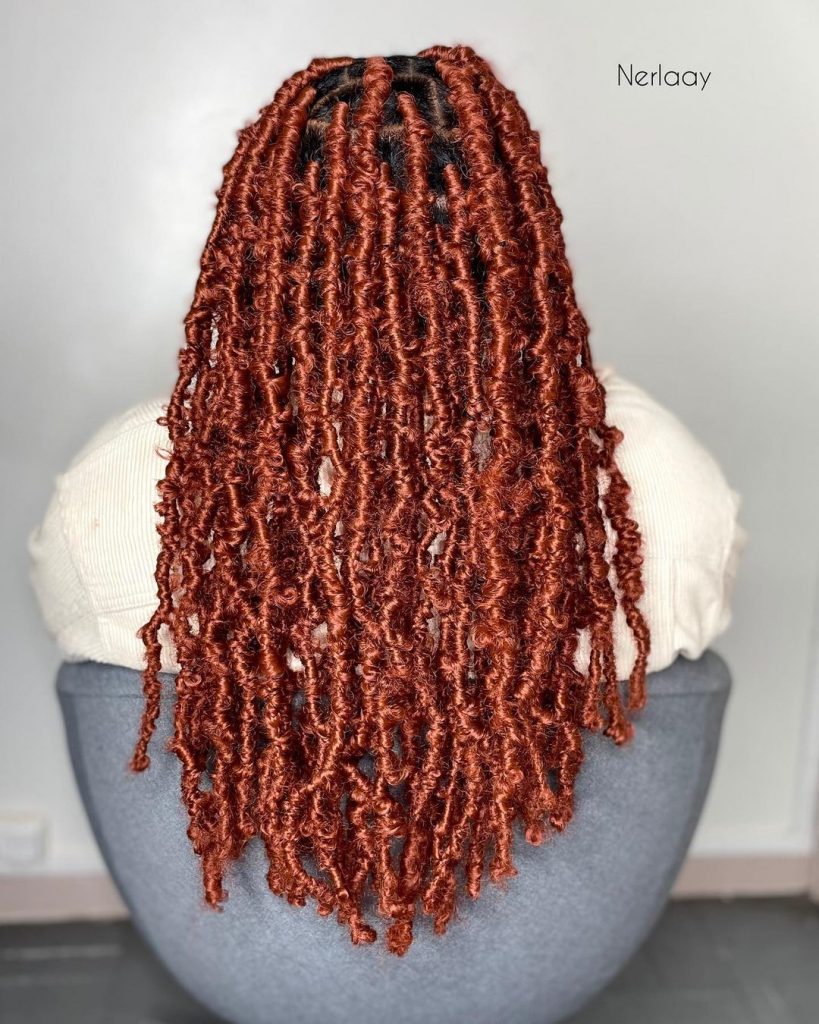 – Emerald Green Distressed Locs. Mermaid hair will make your summer even more fun and memorable.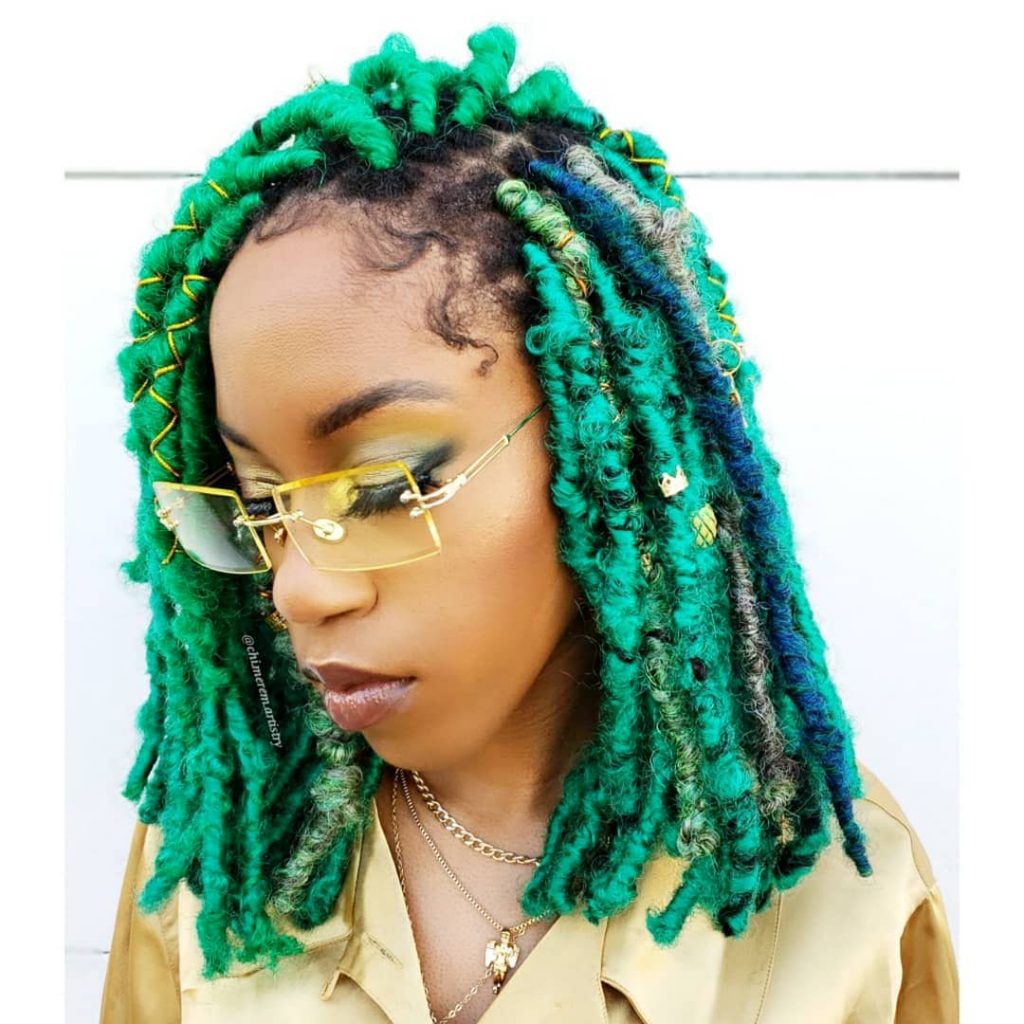 – Black to Blonde Knotless Butterfly Braids. Need even more inspiration? Screenshot this butterfly braid locs with the ombre effect.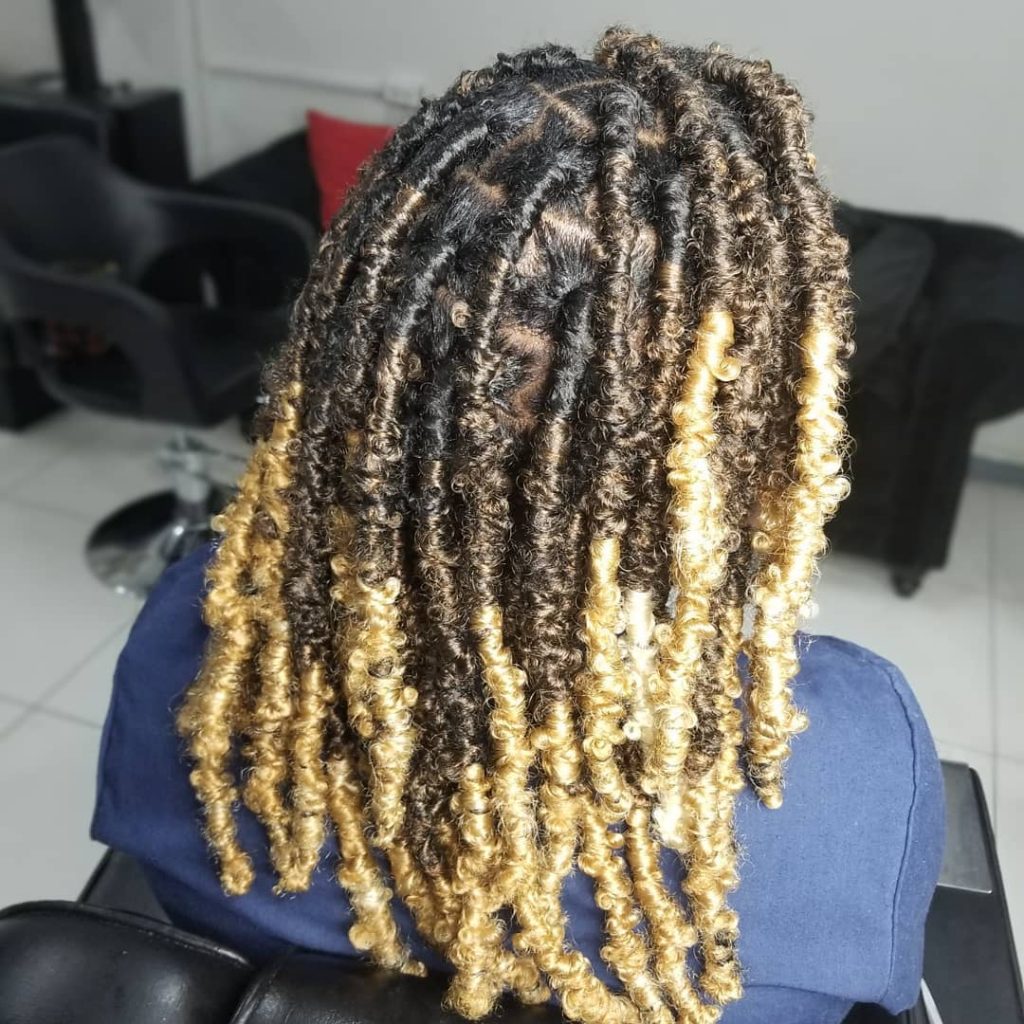 – Peek-a-Boo Distressed Butterfly Braids. Combine different types of braids in your hairstyle and experiment with styling options.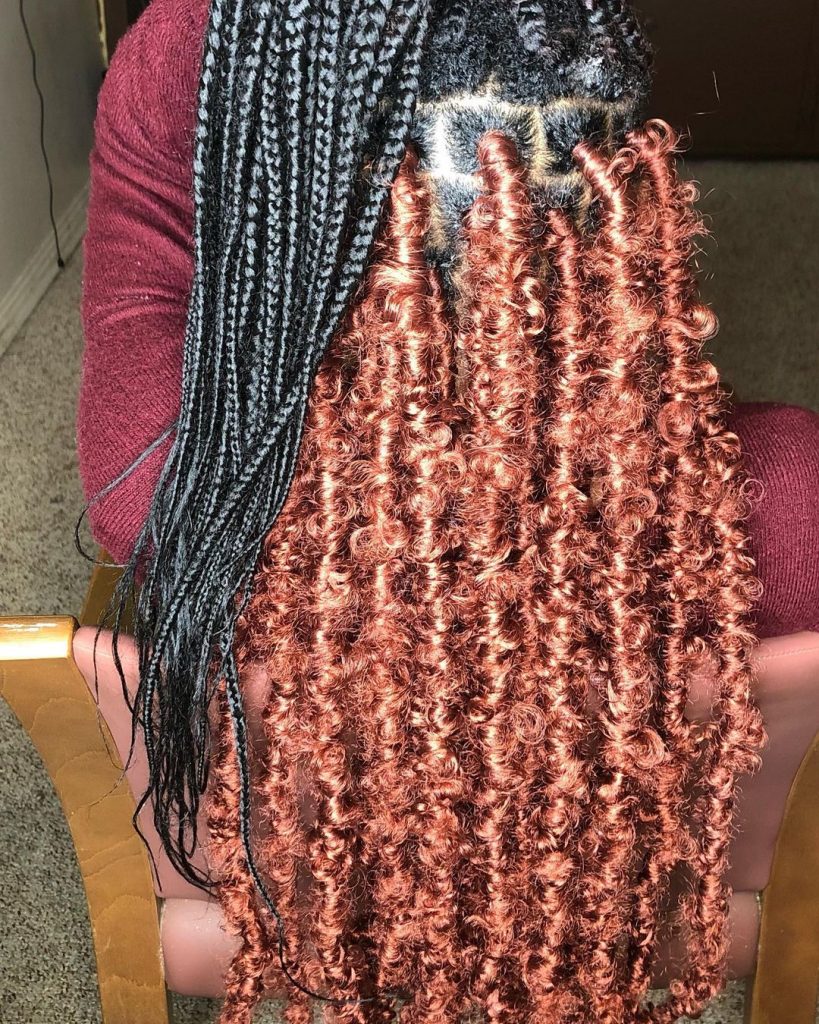 – Long Bob with Butterfly Locs. Long braided bobs can't be boring! Especially if they consist of braids of several colors.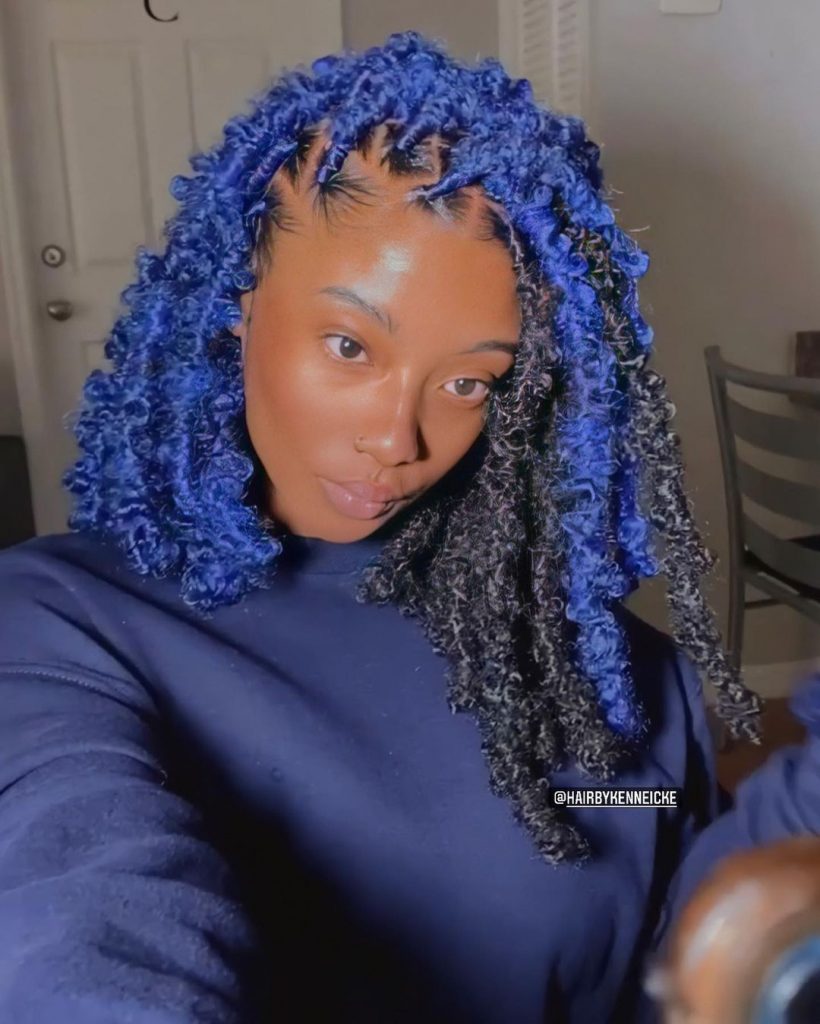 – Shiny Silver Butterfly Locs. What type of hair you can use for butterfly locs? Any type of wavy freetress hair. Amount? 7 to 8 packs usually.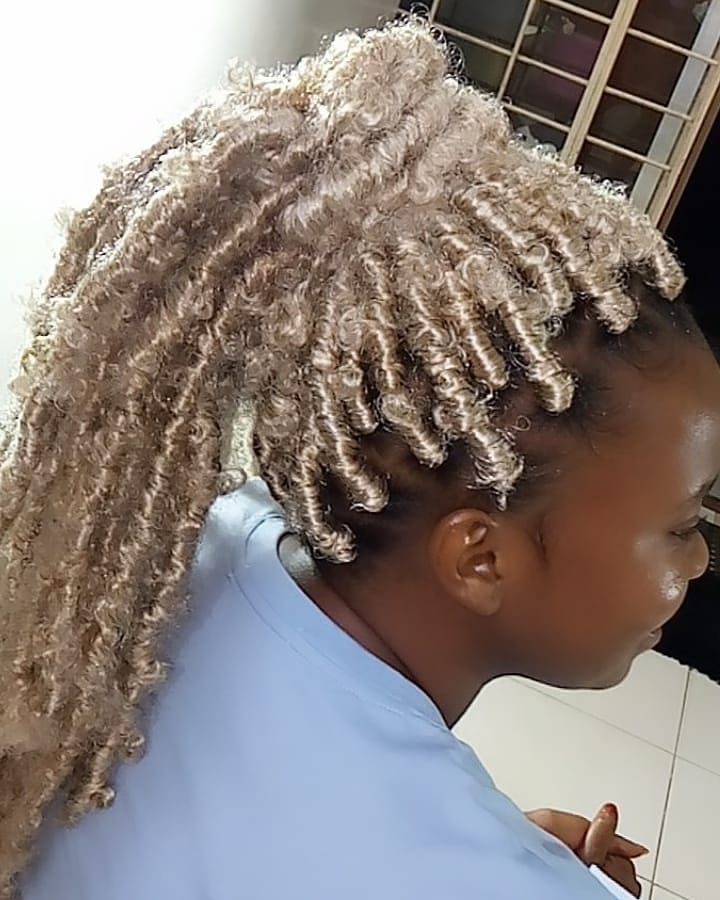 – Pink Short Braided Butterfly Locs. How to remove butterfly locs? You cut the end, pull wrapping hair, get to the part when it can't be pulled out any more, then start unwrapping your natural hair, then slide the faux strand and pull it out from the roots. Easy!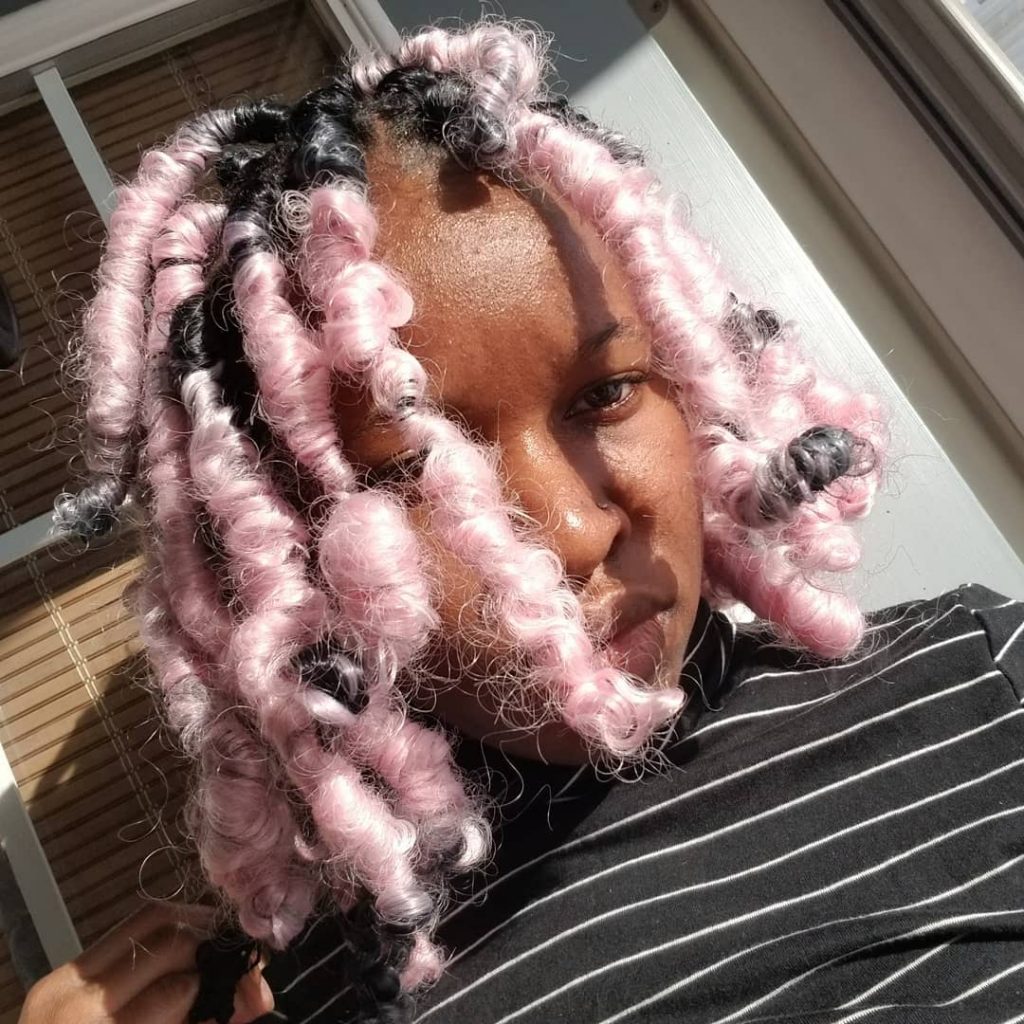 – Thin Butterfly Locs. Thin or large, long or short, shiny or matteed, everything depends on the amount of hair you take and its type. Show a picture to your braider and they will consult you.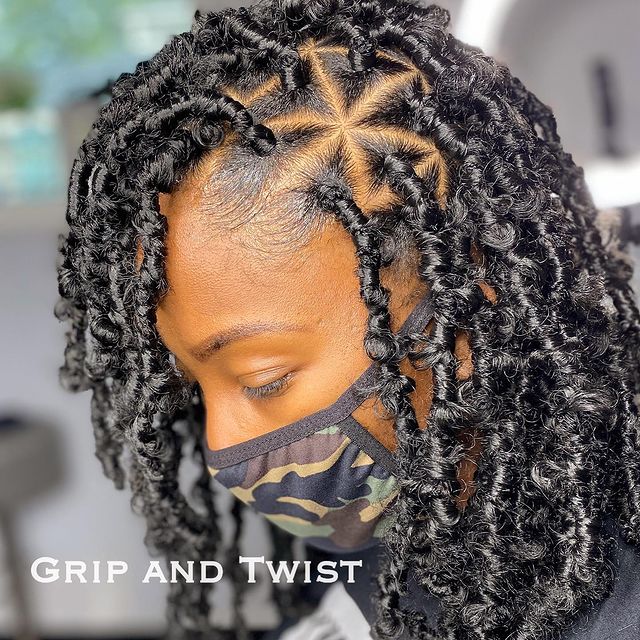 – Butterfly Braids with Rasta Decor. Spice up your butterfly braids with hair jewelry. It can be rasta-colored threads, some hair rings, boho hairpieces, beads, etc.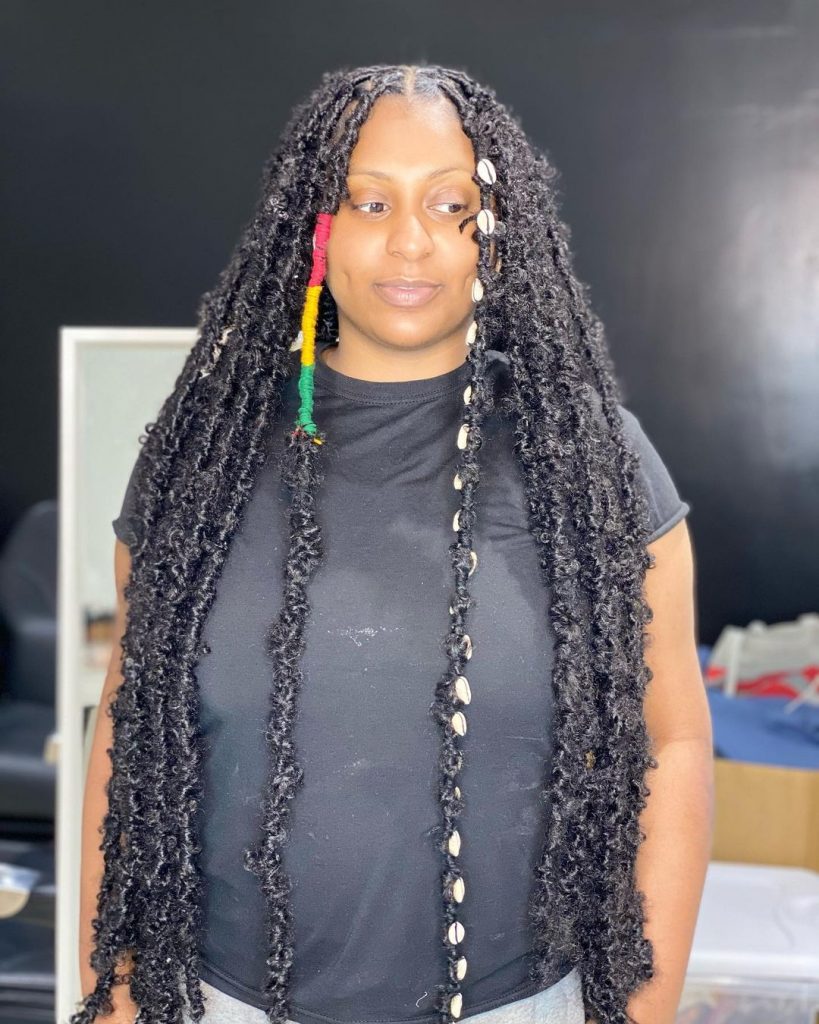 – Mahogany Red Butterfly Locs. The most popular red colors for butterfly locs are the following: bright red, maroon, burgundy red, auburn, chestnut, mahogany red, fuchsia shades. Which one would you choose?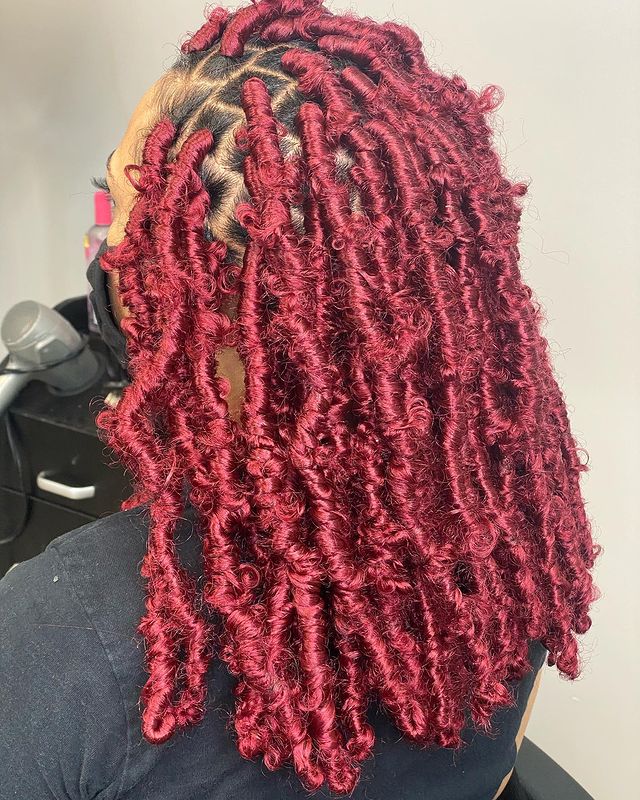 – Denim Blue Knotless Distressed Butterfly Locs. How about this color and this style? Faux braids look like real ones but protect your natural hair from damage. A perfect solution for the next 2-3 months. Yes, this is an answer to your question 'how long do butterfly locs last'.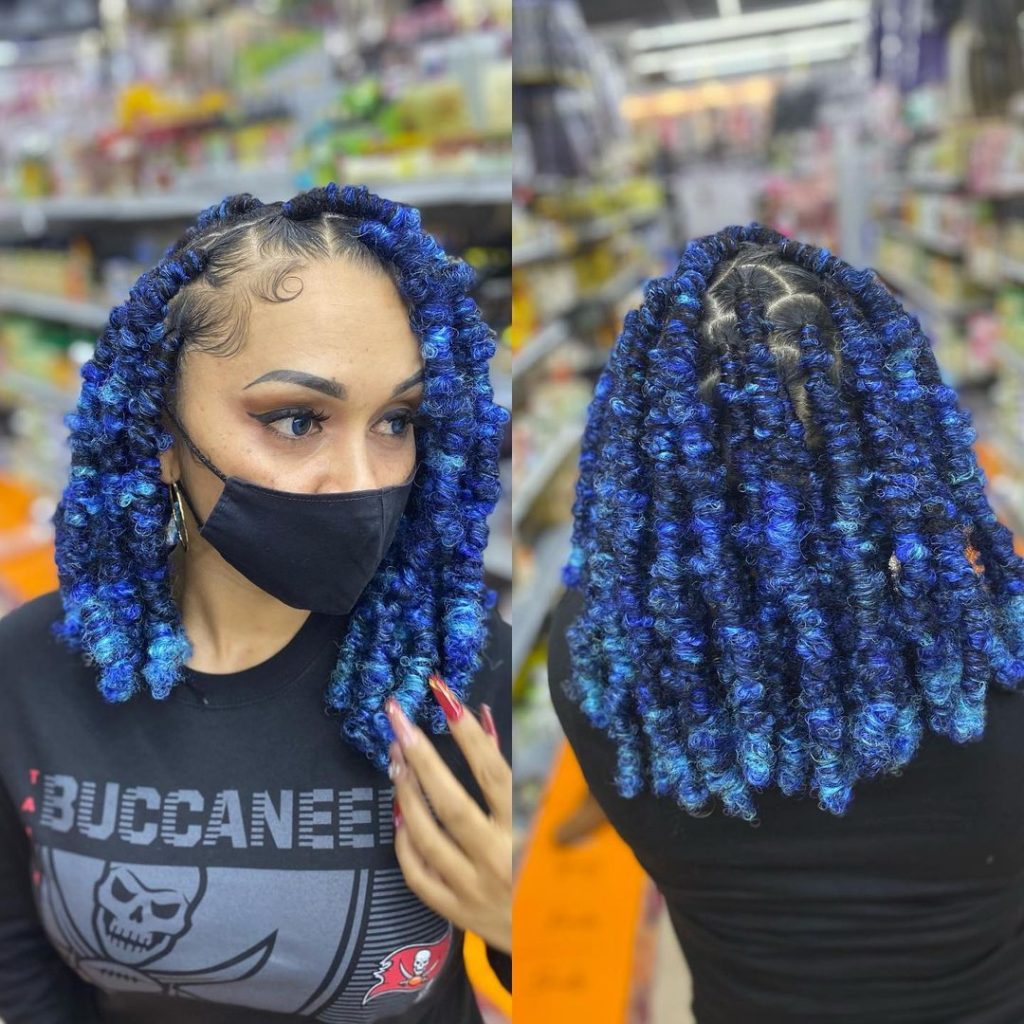 – Accessorized Butterfly Loc Twists. Use your imagination and take your butterfly braids to the next level with trendy jewelry and accessories for braids.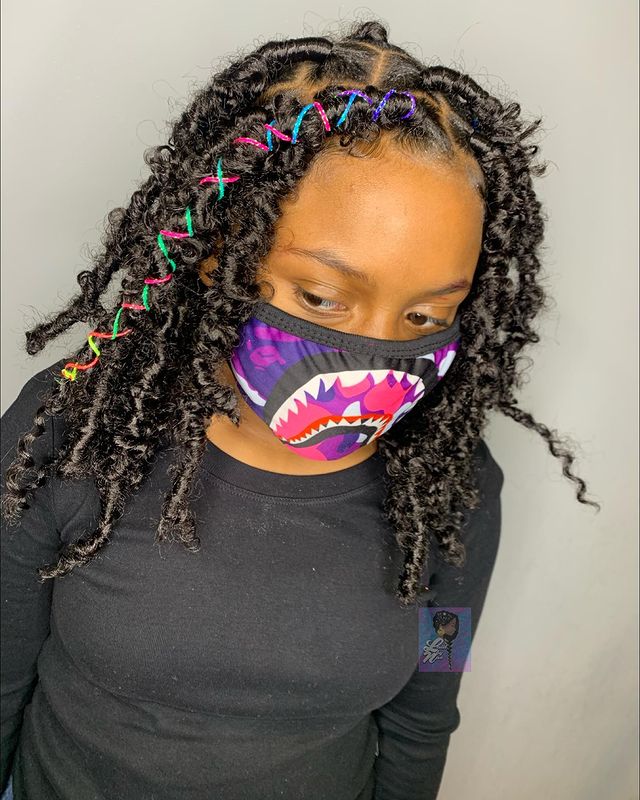 – Fuchsia Pink Distressed Braids. Yellow, red, blue, green, and now pink – butterfly twists look marvelous in all possible forms and colors!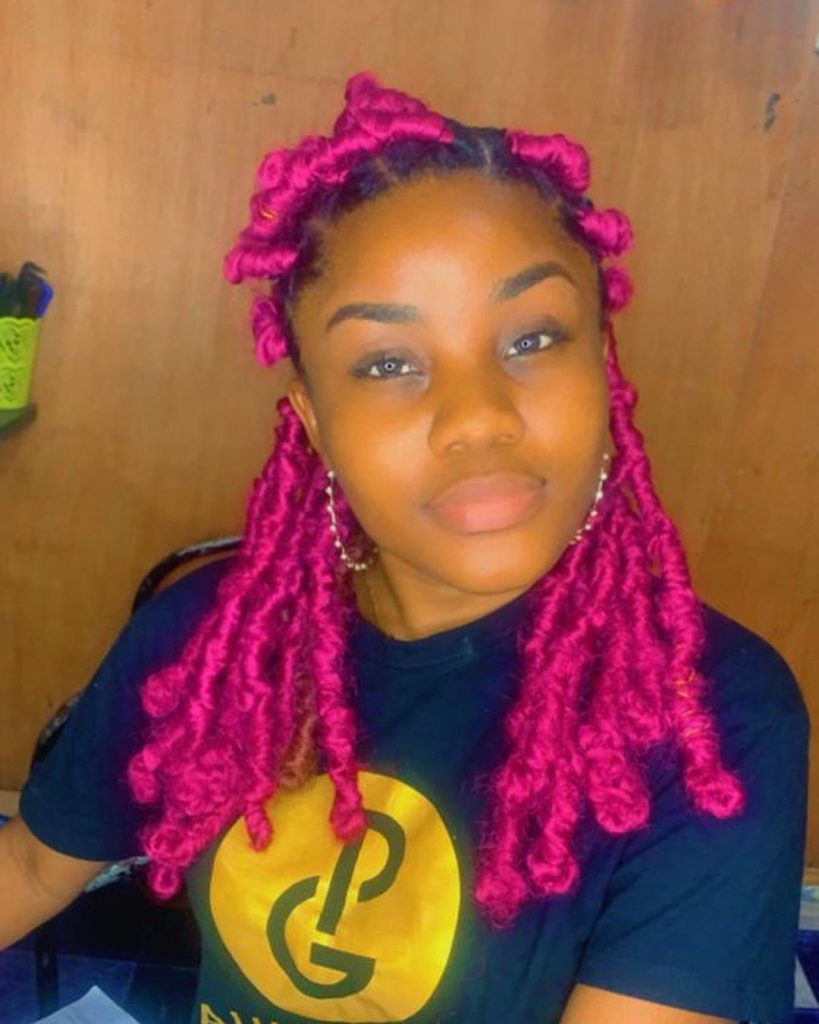 – Two-Tone Butterfly Braids. Choosing between single-color and two-color braids is hard… Anyway we are sure that you will end up with a perfect result. There is no other way when we are talking about butterfly braids!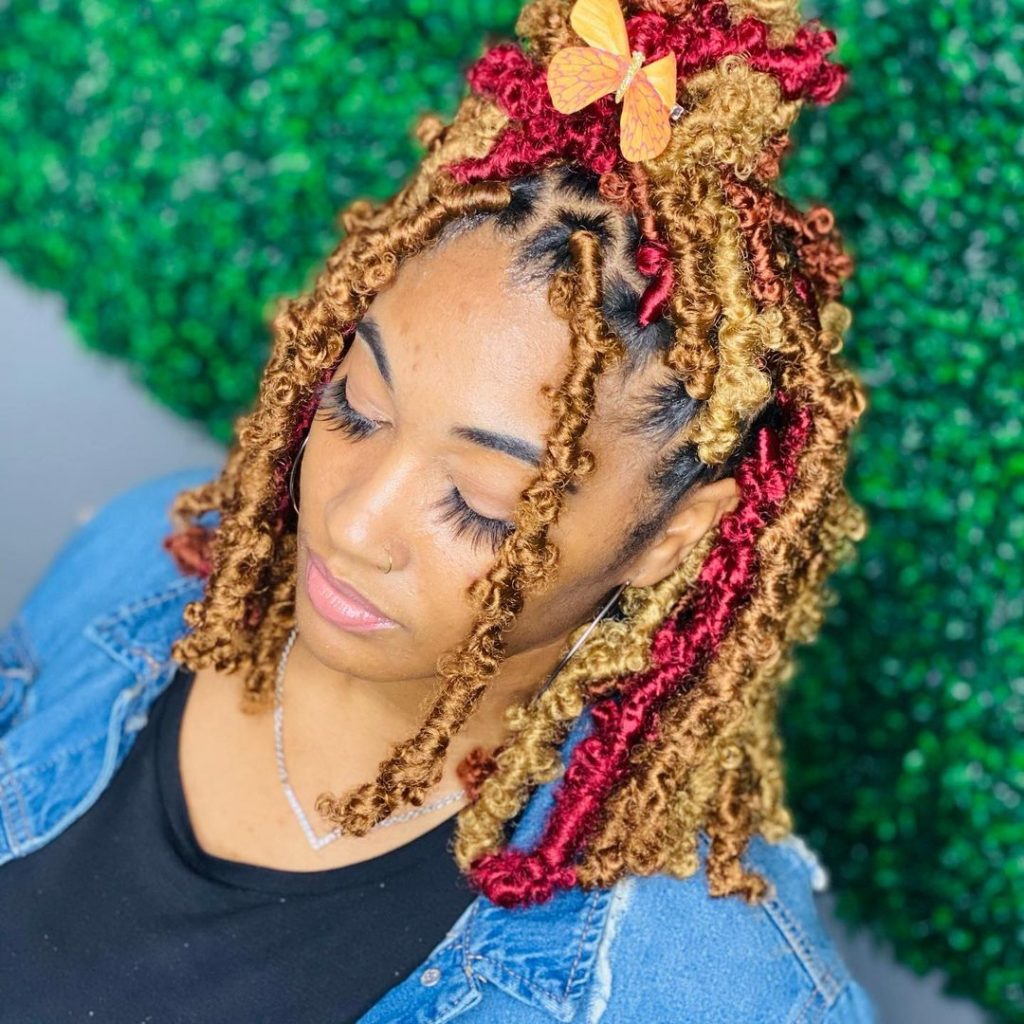 – Gray Butterfly Locs. Gray butterfly braids? Yes, please! Salt-and-pepper butterfly braids? No problem at all! Everything is possible with this type of locs.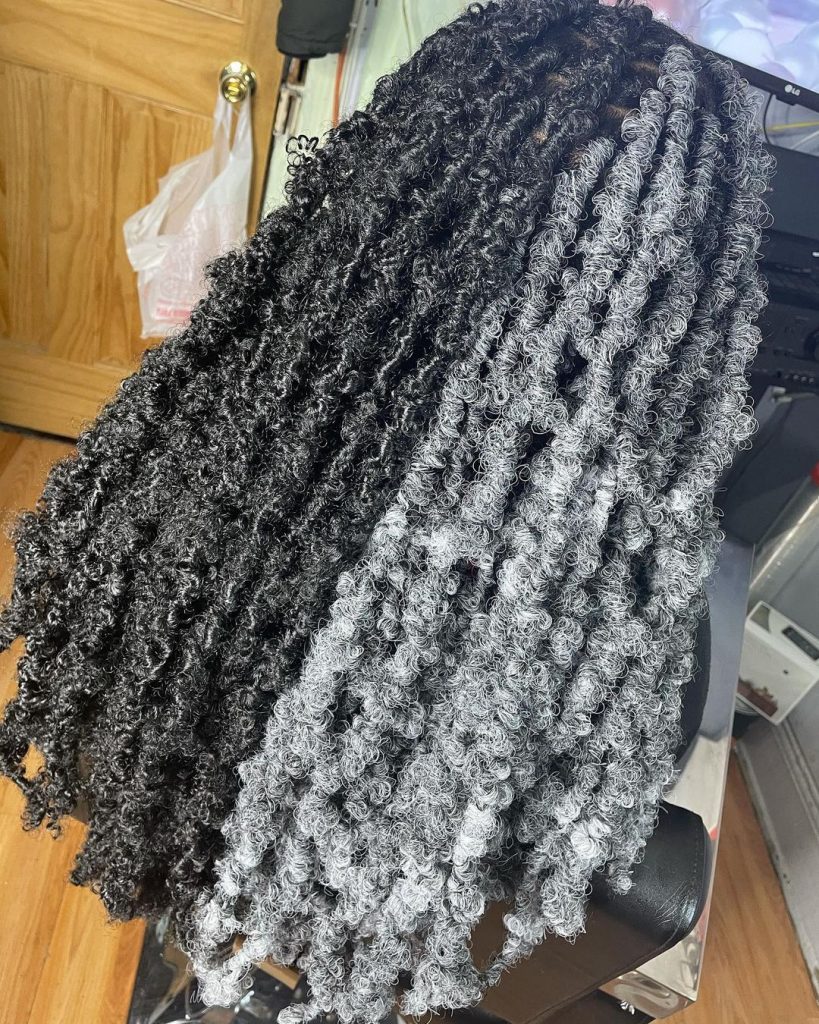 – Huge Top Bun with Butterfly Braids. You can style your butterfly locs in buns, ponytails, pigtails, gorgeous updos and boho-looking half-ups.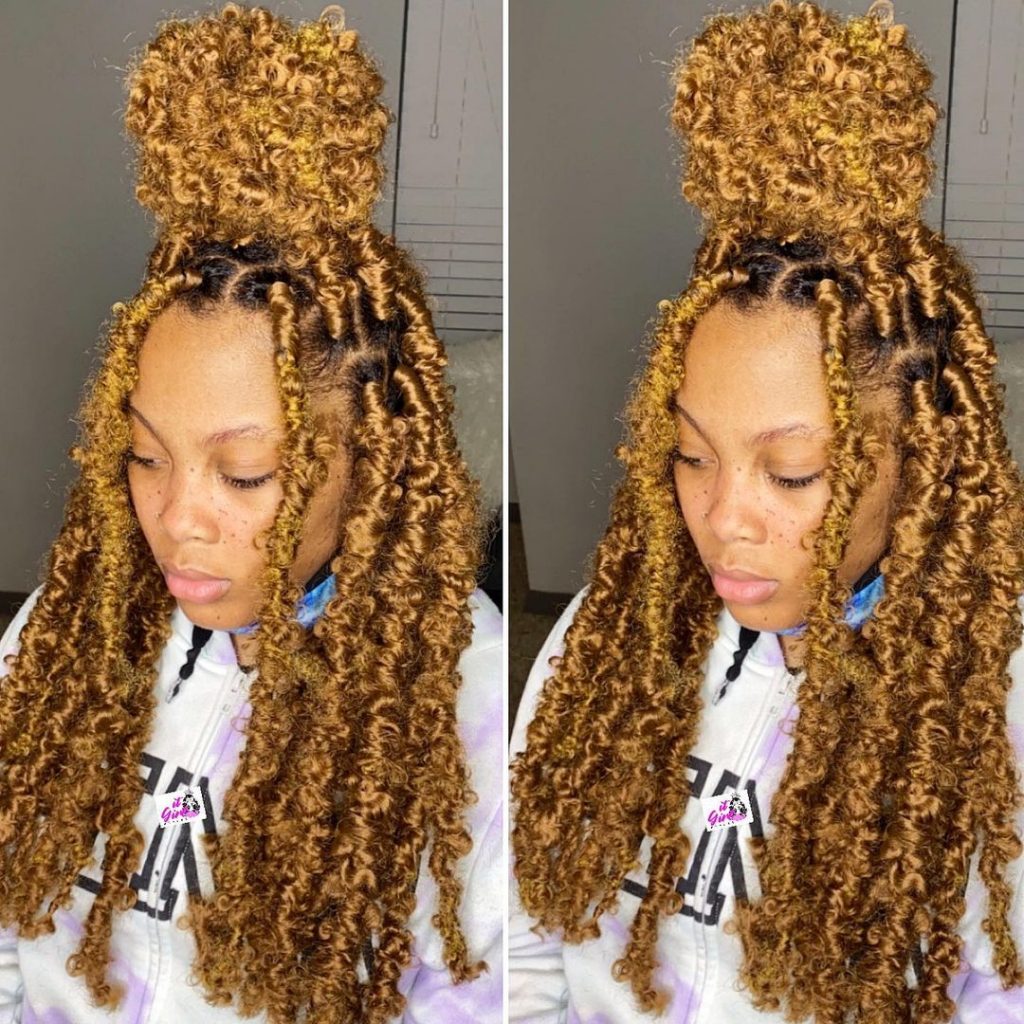 – Short Butterfly Braids in Two Buns. Even with short butterfly locs updos are a beautiful reality, not just a dream!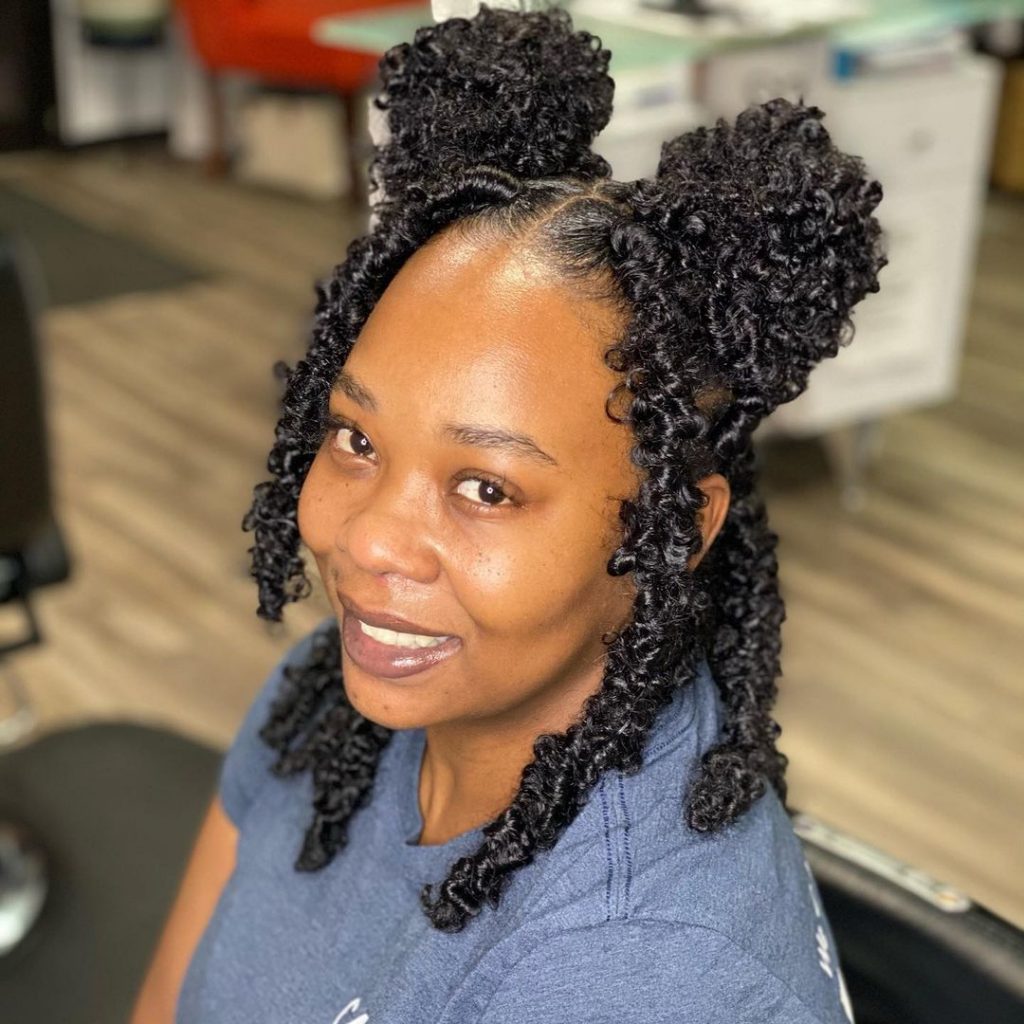 – Two Space Giant Buns. Two-tone locs look badass in two high space buns.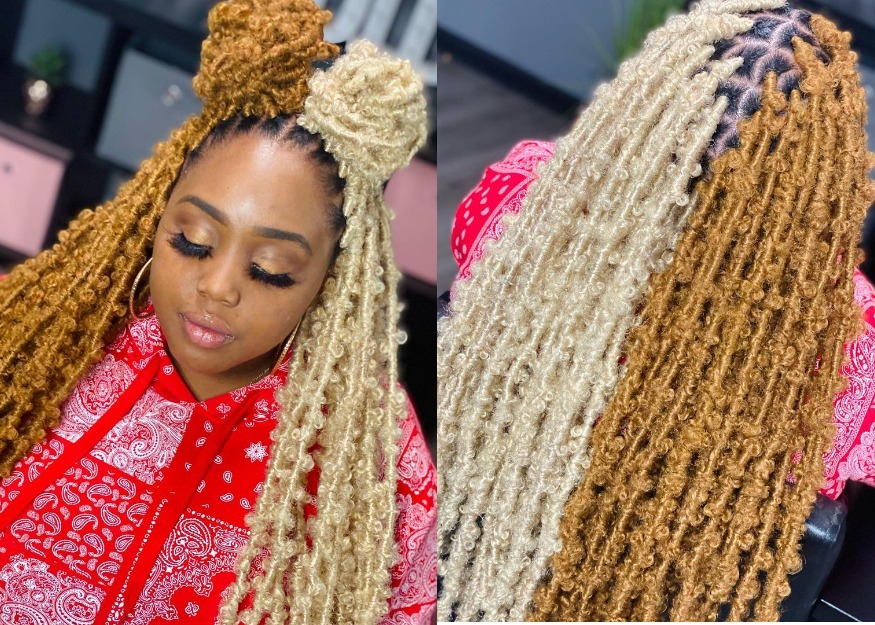 – Two Braided Buns with Pops of Color. You may combine contrasting colors of your weave hair while braiding. The result will be stunning.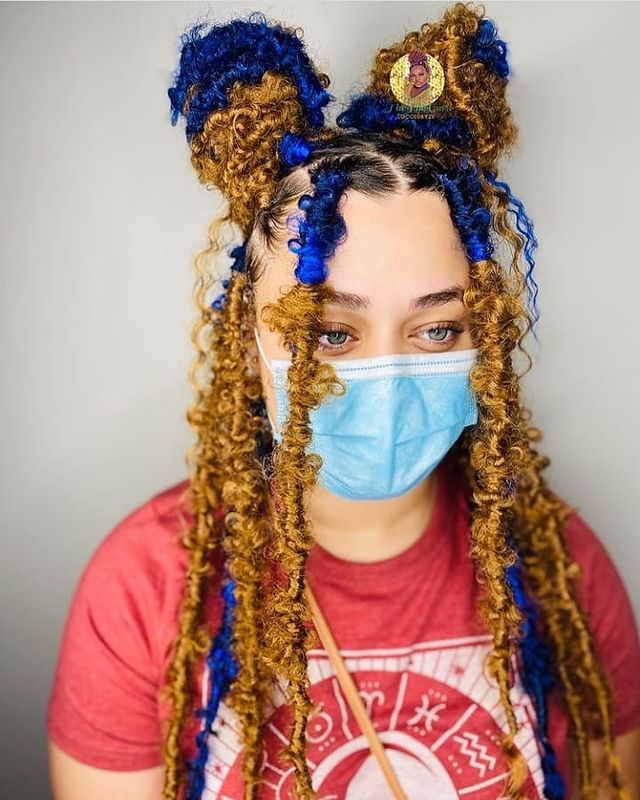 As promised, some butterfly locs videos and styling hacks! These distressed butterfly twists how-to tutorials have everything you need to know about this type of braiding. Check out and don't forget to like them, their authors are really cool and explain everything very well, so they deserve our likes for sure!
So, what's your opinion on butterfly locs a.k.a. the butterfly braids? Would you try this distressed knotless type of twists out of faux hair? If yes, which hairstyle, if no – WHY? Comment below! And check out our article on JUNGLE braids, which look pretty the same as butterfly locs, but with bigger loops.
.
FEATURED IMAGE: Instagram – @urbanzuluhair
.
.
.
.
.
We use photos from open sources to illustrate our articles, and always give credits if known. All photos belong to their respective owners! Contact us via thenewestnails@gmail.com or DM here for all copyright issues, and we will delete your photo or make any other changes instantly.