Do you hesitate while thinking about trying dreadlocks? Check out these fake ECO dreads that are 100% damage-free for your hair, and fear no more. Dreads are made for you, you just need to find an ideal option. Fake eco dreads last up to 5-7 days, or till the first hair wash. Perfect!
Advertisement-Continue Reading Below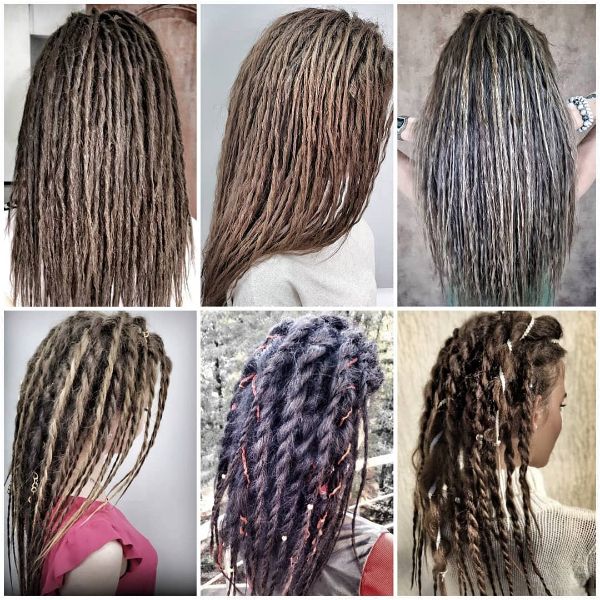 40 Photo-Ideas of Eco Dreads for Women
Below you will find the most popular eco-dreads variations, that hairstylists share via Instagram in their accounts. They look stunning! The same stunning you may look with fake ECO dreads!
– Beautiful Two Space Buns with Eco Dreads. Wish we knew about this hairstyle in our twenties… Wait! But this hairstyle is ageless, and you may try it at any age. Agree?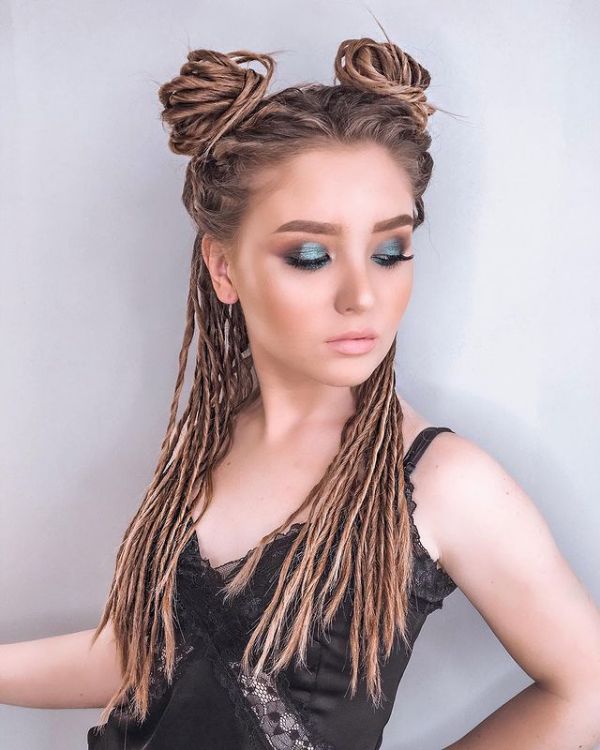 – Grunge Long Black Eco Dreads. Wear with a biker jacket, or with a pencil skirt – anyway these long black colored eco-dreads will look stunning!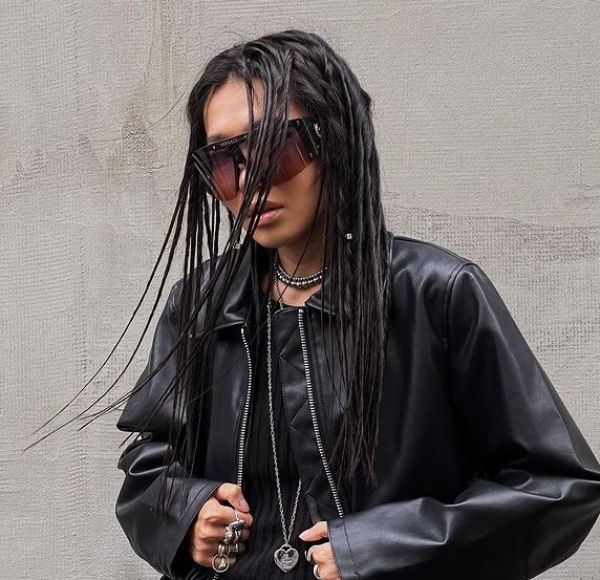 – Ashy Eco-Dreads with Chains. Accesorize your eco-dreads for a special event and your hairstyle will be among the best ones at the party!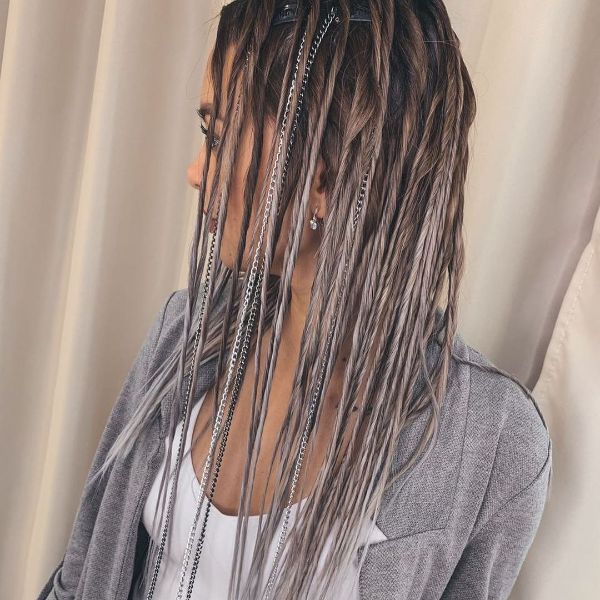 – Big Messy Bun Out of Eco Dreads. The good news is that eco dreads are just styling! No braiding or adding extensions needed! The hairstylist just styles your hair (like making waves or curls), and then you will wear it till the first hair wash. Not a sign of damage!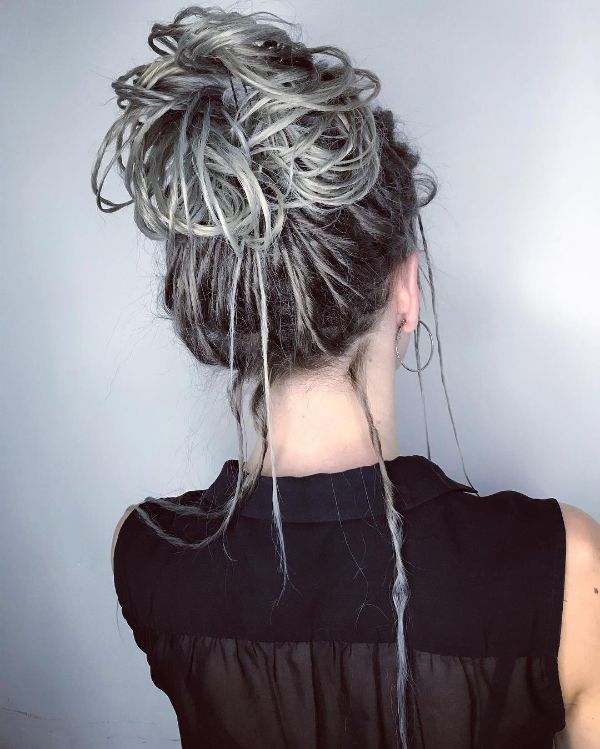 – Glossy Spiral Fake Eco-Dreads. This hairstyle is sometimes called afro-twists in Europe. What a great idea to make dreads but to avoid hair damage! Genius!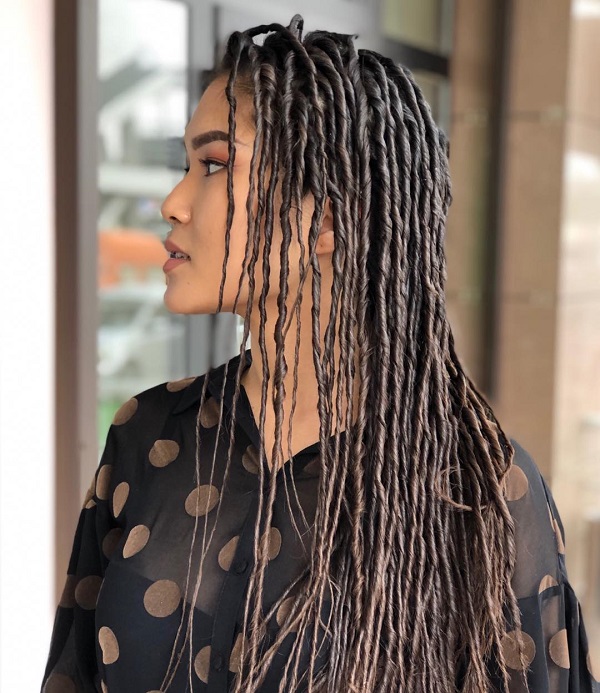 – Two High Pigtail Buns with Eco Dreads. This hairstyle can be worn to school or parties, and to any creative photoshoot.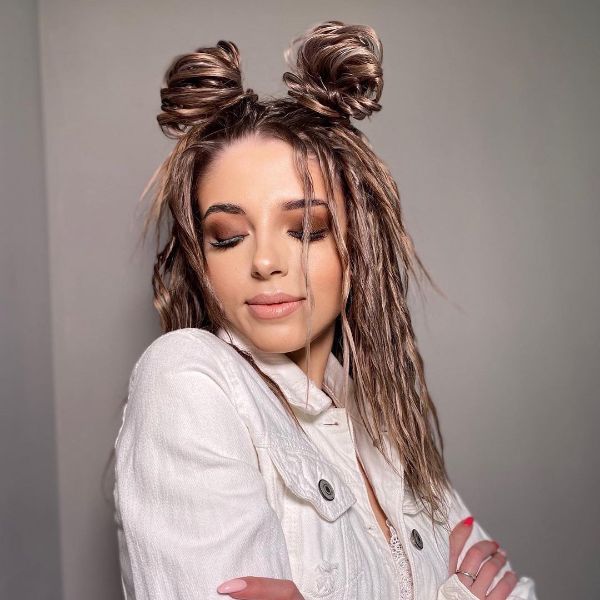 – Bob Hairstyle with Fake Eco Dreadlocks. Just look how beautifully dark roots look with the bleached blonde base and eco-dreads styling!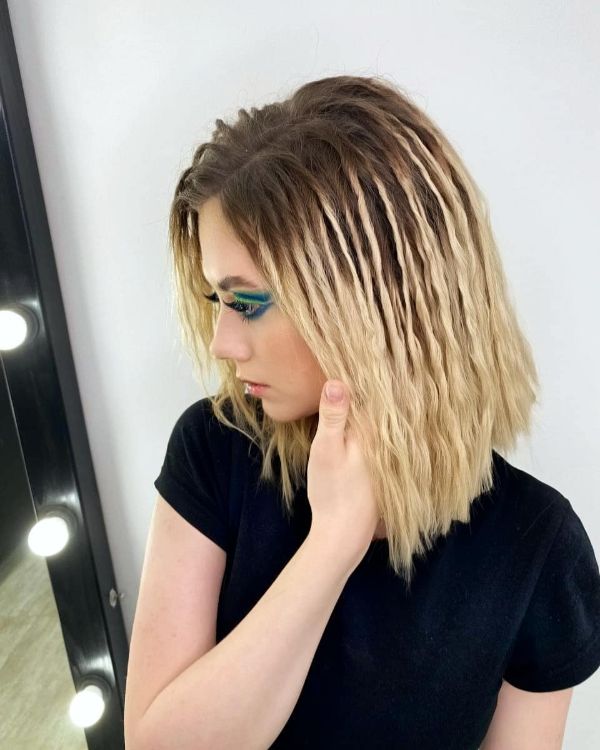 – High Top Bun with Eco Dreads. This before-after eco dreadlocks picture amazed us! What a cool transformation!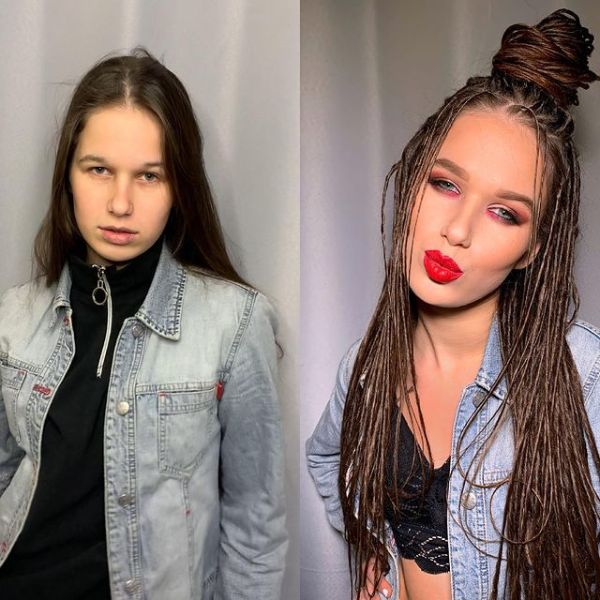 – Toffee-Brown Hairstyle with a Small Bun and Big Earrings. A bit boho-looking, right? For any summer party or festival, but great-looking at any special occasion too!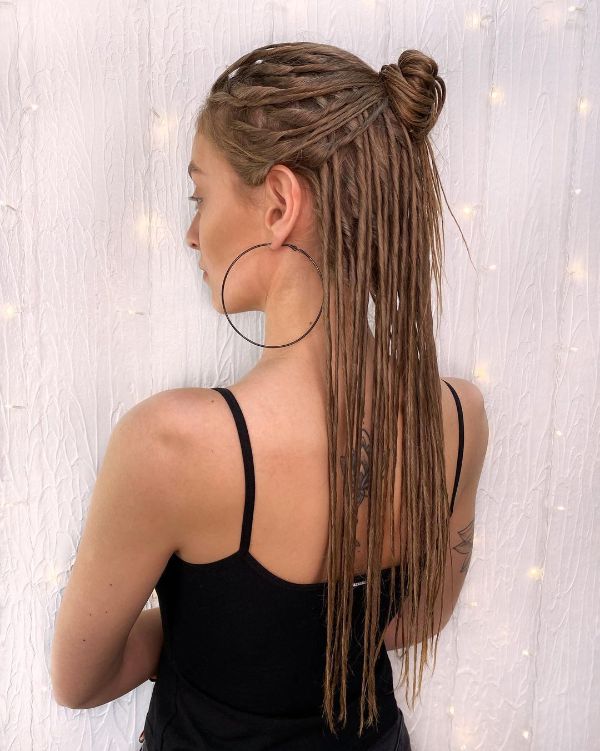 – Pink Eco Dreads. If you have several colored strands in the front, lucky you! Your eco dreadlocks will look even more fun and cute! Money pieces always look playful and feminine.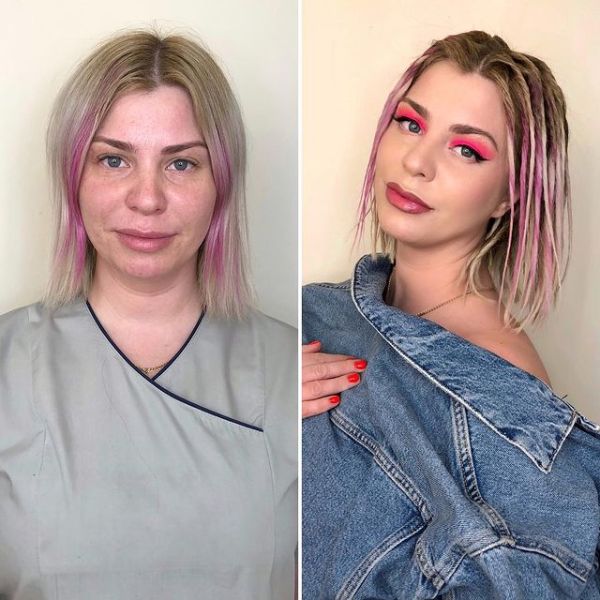 – Two Pigtail Ponytails with ECO Dreads. What is also great if we are talking about eco dreads is that these 'dreads' are easy to style in updos, half ups, ponytails and buns! You can even braid them into one thick braid (will be in one of the pictures below).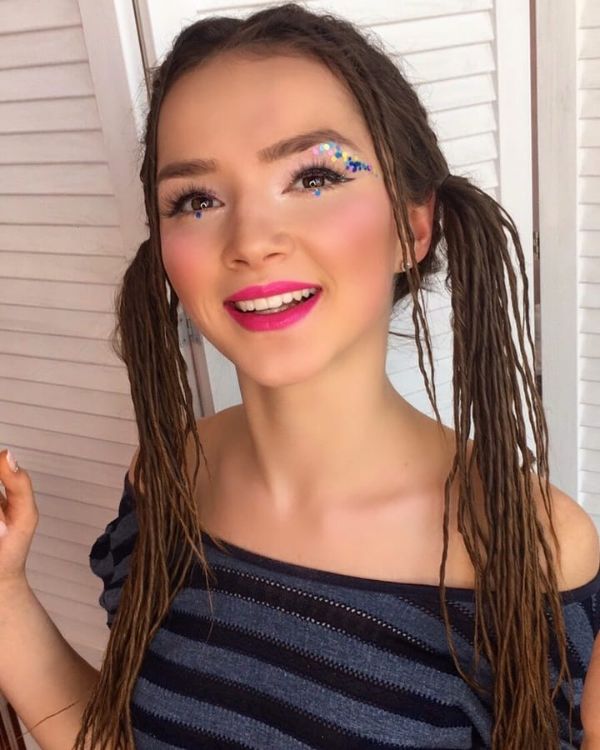 – Half Updo with Eco Dreads. Simple and stylish hairstyle, what more do we need for every day?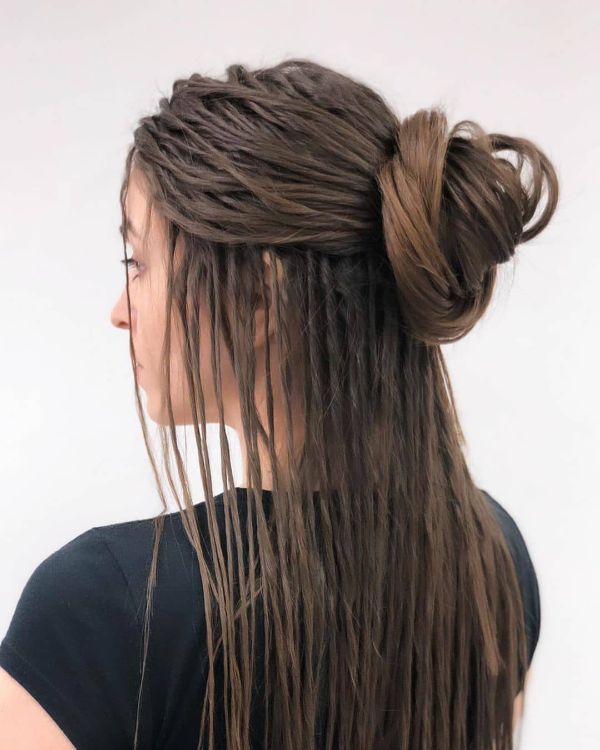 – Thick Eco Dreads. Leave your eco dreads free and flowing for a party. That is what we call a real queen hairstyle. Will fit perfectly with any jacket and any dress.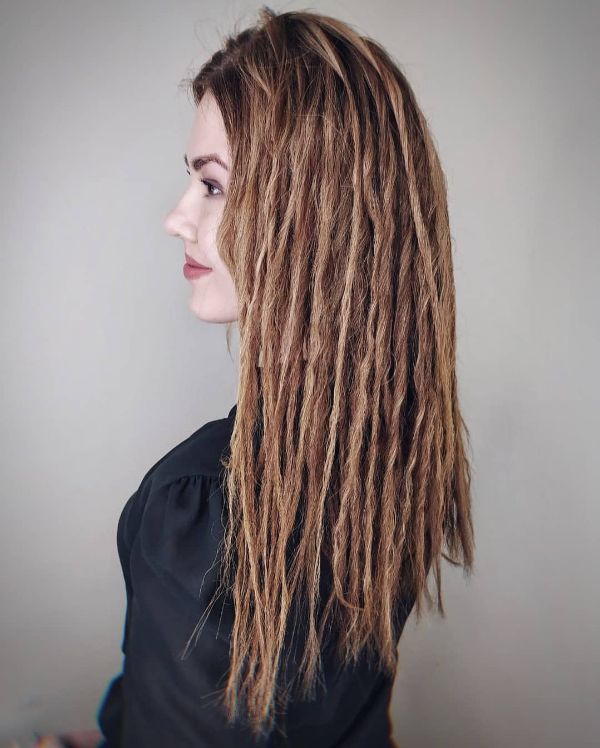 – Wheat Blonde Long Eco Dreads. Blonde eco dreads look as pretty as brunette ones. So, finally, who has more fun??? Definitely both. With eco dreads both blondes and brunettes will have a lot of fun, believe us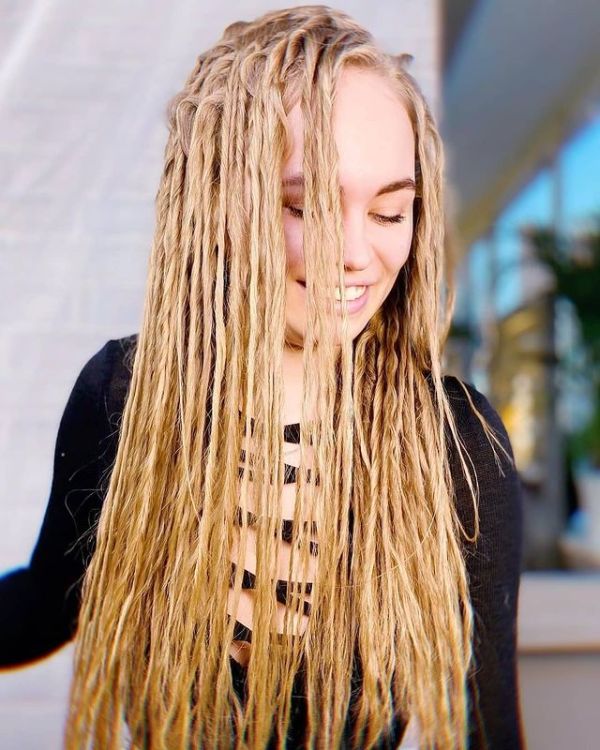 – Neck-Length Bob Eco Dreads. One more non-banal and trendy way of styling your bob. Save for later when you are ready for bold experiments.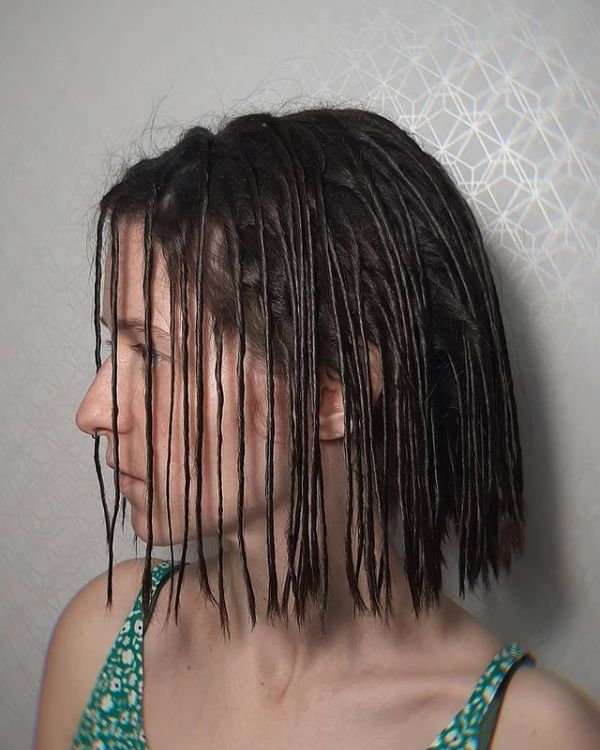 – Rocker-Chic Dreaded Ponytail. Eco dreads in a ponytail is a dream come true for every girl who loves rocker-inspired looks. Bright lipstick is a must for recreating the look in this picture.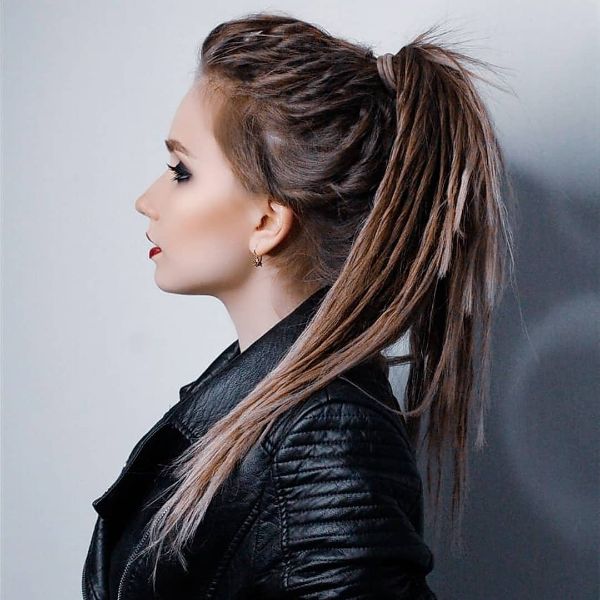 – Magenta Bob Eco Dreads. Pink hairstyles are trendy, and pink eco dreads are twice trendier! Just choose a right shade of pink for your locks, fuchsia, bright, or dusty, magenta, wine-red, or closer to burgundy tints.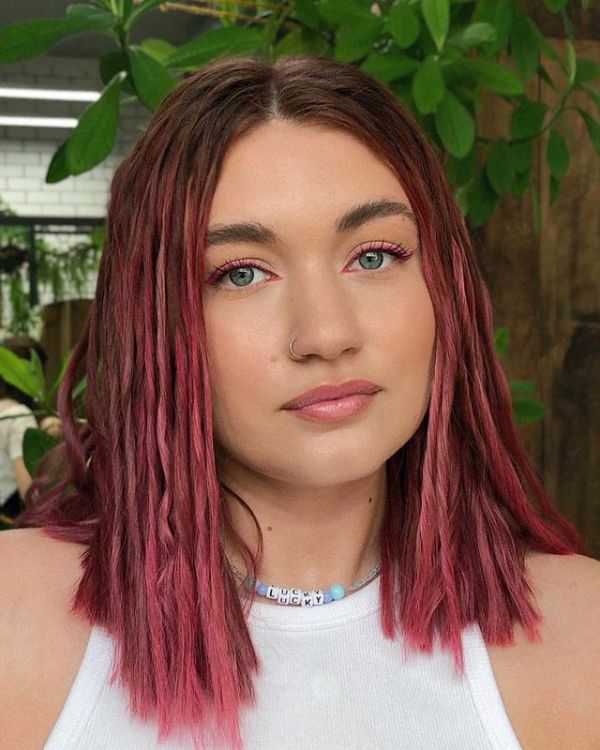 – Waist-Length Eco Dreads with a Bun. As far as you see a bun is a popular option to style eco-dreads. The same as ponytail, as they both help you to get rid of hair strands near the face if needed.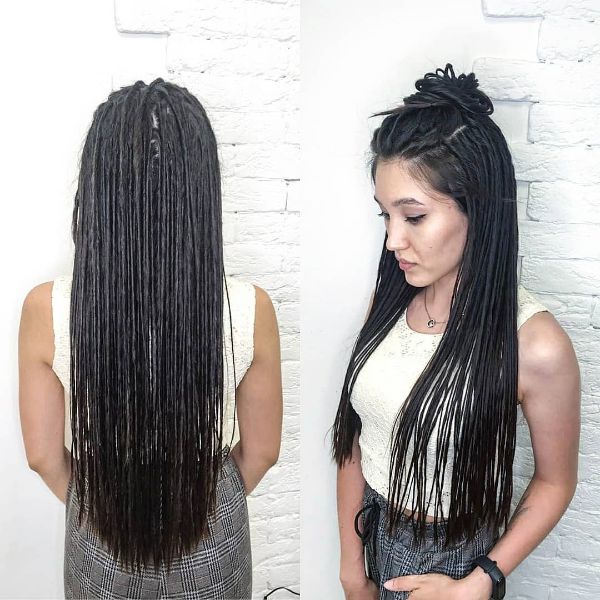 – Eco Dreads with a Little Bouffant in the Front. This is one more idea how the face-framing strands can be cutely taken off your face.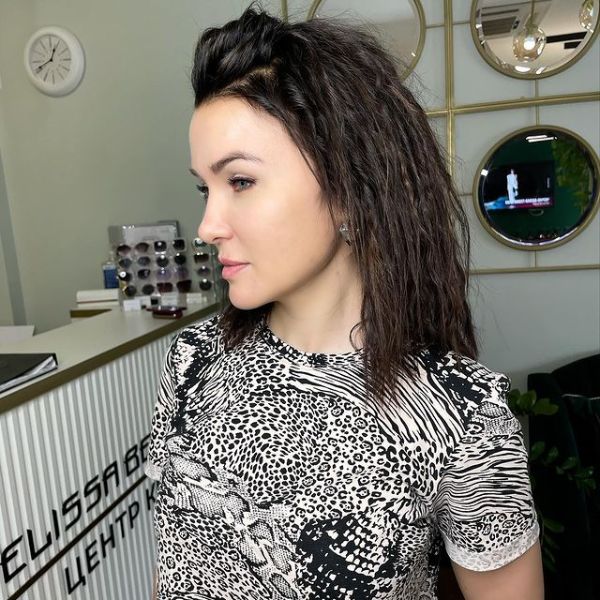 – Long Dark Blonde Eco Dreadlocks. Afro twists will look good in any shade of blonde, so you may experiment with toning your hair too.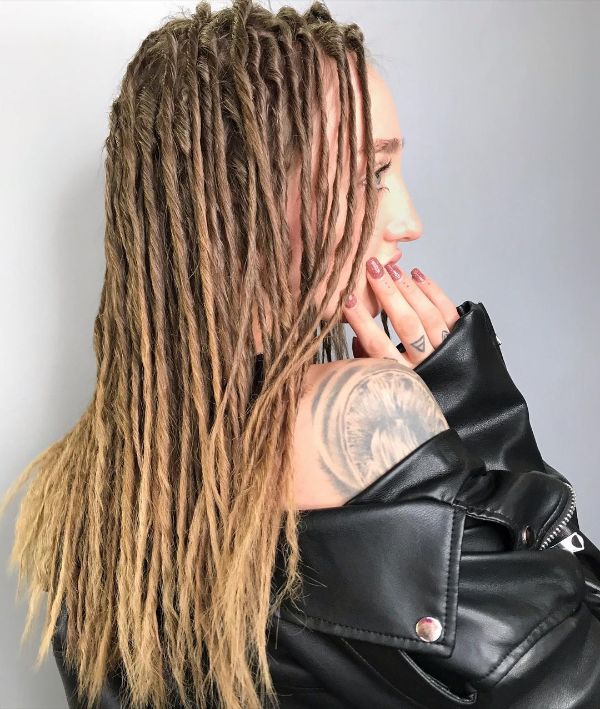 – Beautifully Styled Half Up Bob. Hald up bob hairstyle and eco dreads are a match made in heaven.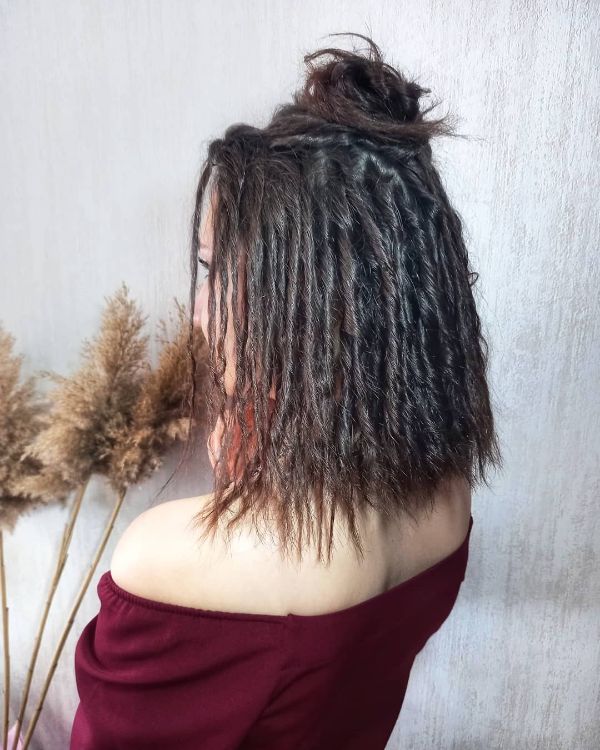 – Dirty Blonde Eco Dreadlocks. Fake eco dreads are stunning in a dirty blonde shade. While your hair color looks pretty simple, this styling option helps you to stand out from the crowd.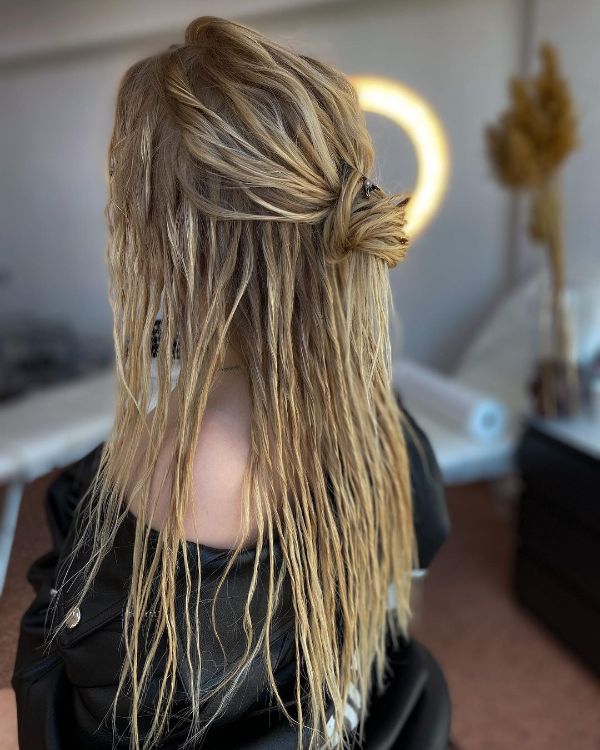 – Eco Dreads with Cornrows. One side cornrowed, why not? With a huge oversized bun the duet of eco dreads and cornrow braids looks perfectly imperfect and worth tons of compliments.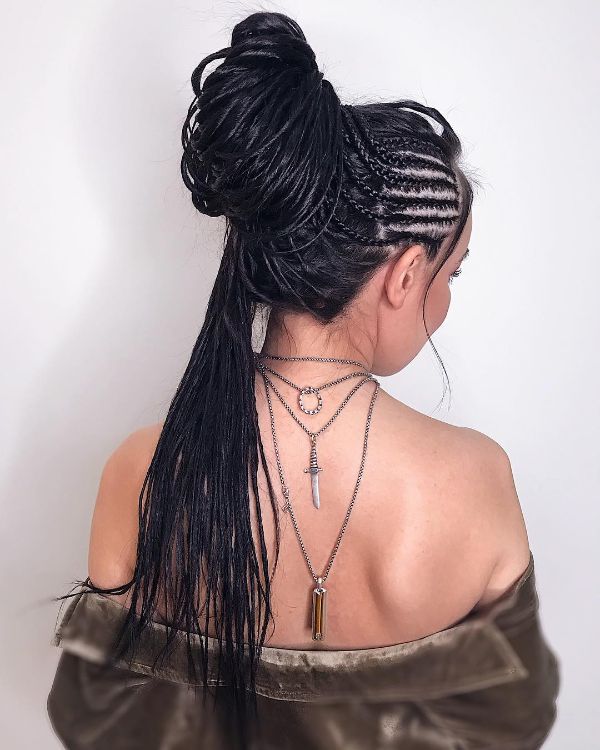 – Blonde Eco Dreads with Shadow Roots. Shadow roots give dimension to eco dreads and make them visually more defined.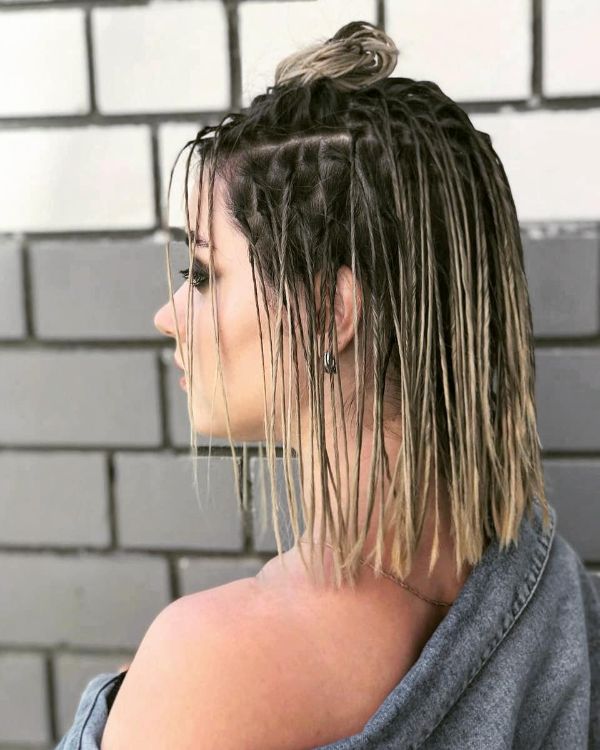 – Eco Dreads Styled for Special Occasions. A little top Mohawk with eco dreadlocks never hurt nobody.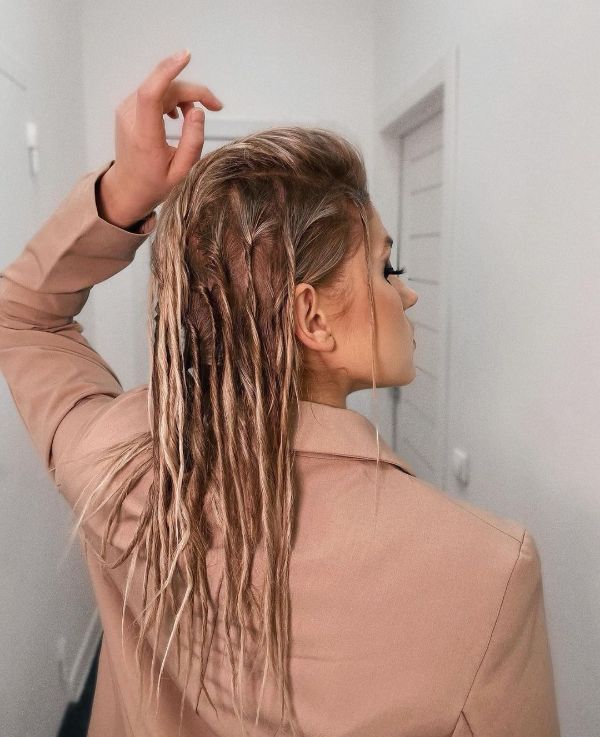 – Beach-Ready Eco Dreads with Two Buns. Like beach waves, but this time we have the 'beach dreads'.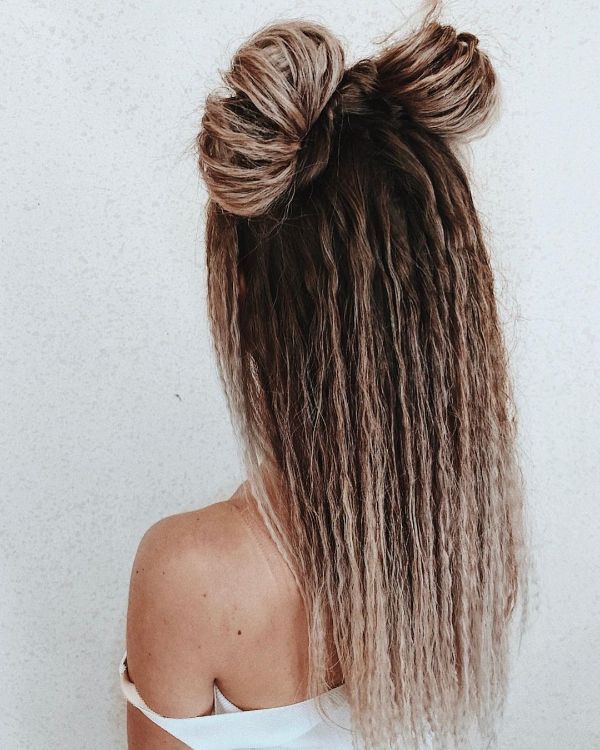 – Twisted Eco Dreads. The styling options are limitless when we talk about the fake eco dreads.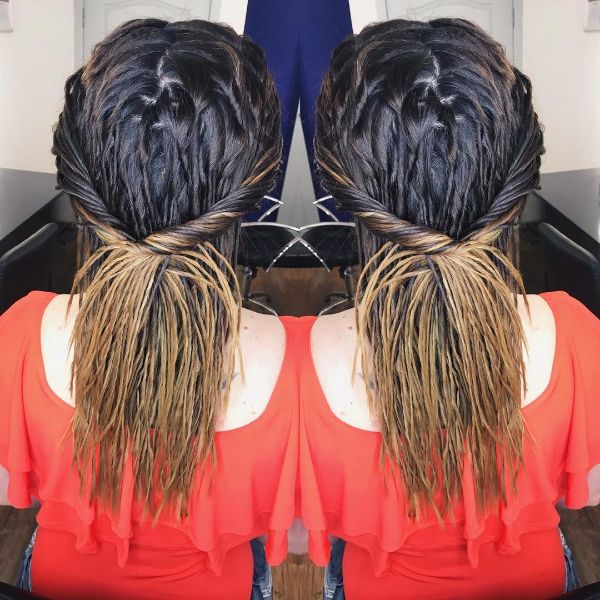 – Toffee Brown Eco Dreads with Caramel Highlights. Long flowy perfectly imperfect eco dreads are a dream come true for ladies who like the boho vibe, but are afraid of radical changes in their appearance.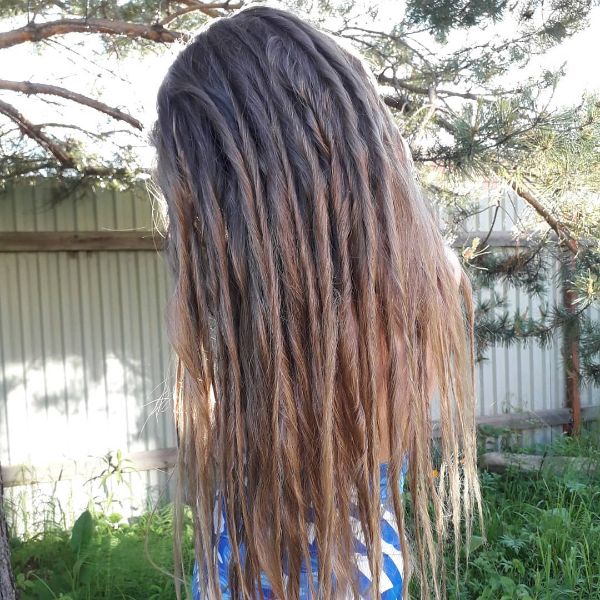 – Eco Hair Dreads with a Wet Effect. Smokey eyes will be a perfect companion for your newly-styled eco dreads.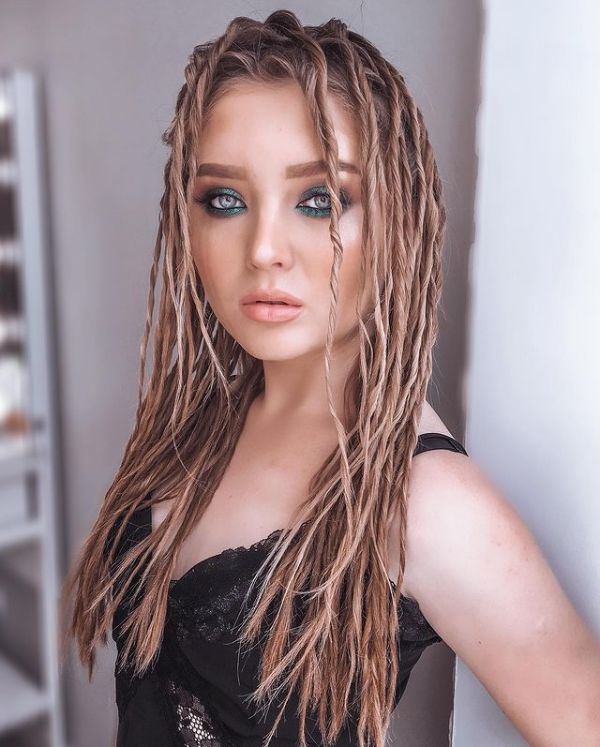 – Shoulder-Length Blonde Eco Dreads. If your hair is bleached, damage-free styling is a must for your tresses. So, classic dreads are not for you. Try eco-dreads. They are harmless for hair. Below you will find a video of how eco dreads are made.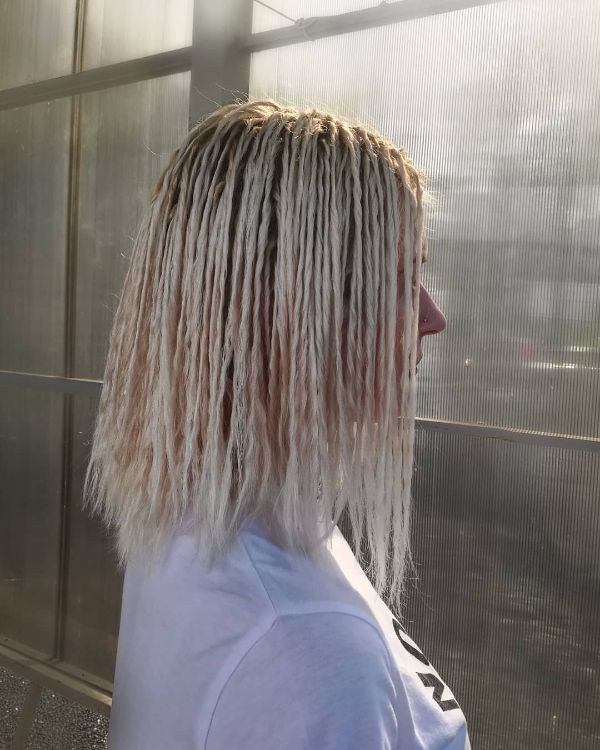 – Two Space Buns with Eco Drealocks. A slight ombre effect will only add dimension to your afro-twisted eco-dreads.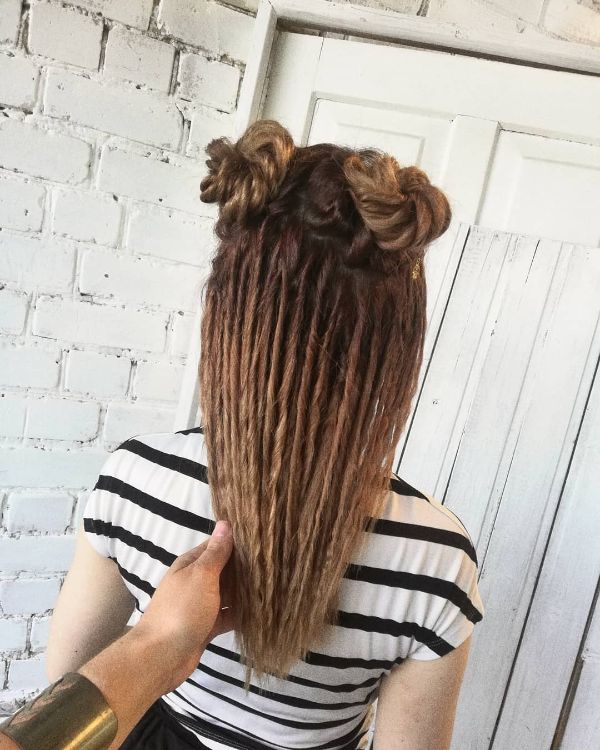 – Braided Eco Dreads. Now you see that eco dreads have dozens of styling options? Cool, right?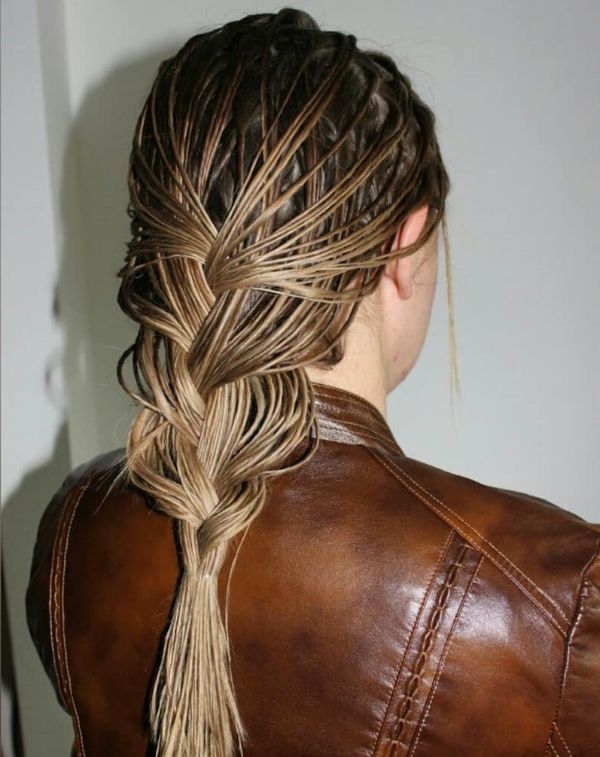 – Ombre Hair with Eco Twisted Locs. Both ombre and balayage on your hair will look great in eco dreads.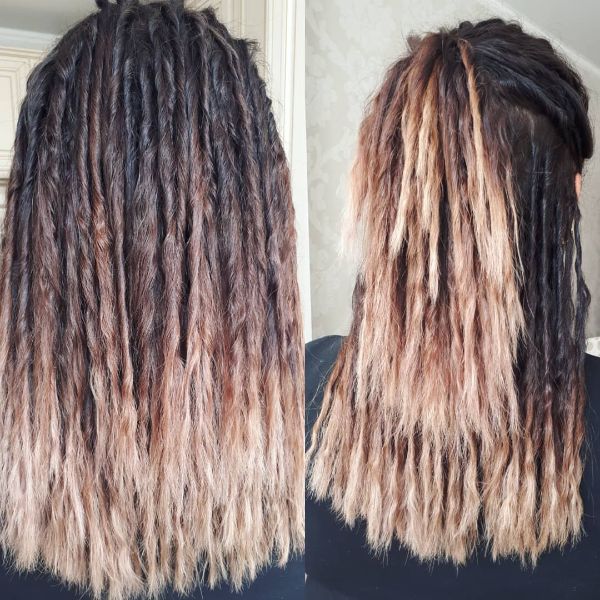 – Eco Dreads with Bangs. What if you have longer bangs? Do you have to twist them in eco dreads or leave them untouched? Style them too! This will be a hairstyle reminding the hime haircut, but very-very feminine and soft.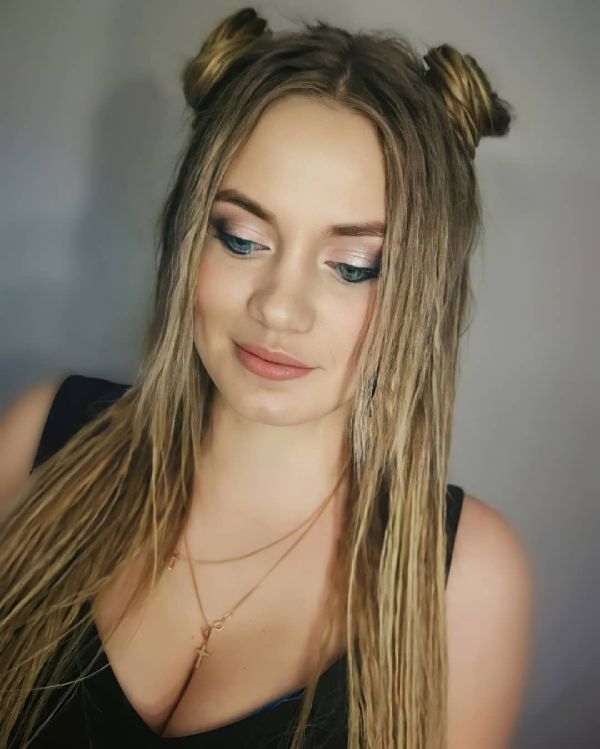 – An Example of Eco Dreaded Updo. This is how you can put your eco dreads in an updo for special events.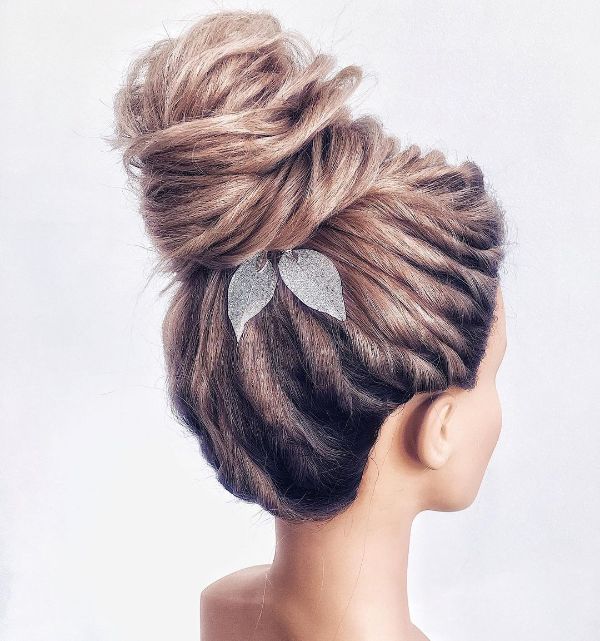 – Chocolate Brown Eco Dreads. A perfect hair color for fall and for your eco dreads.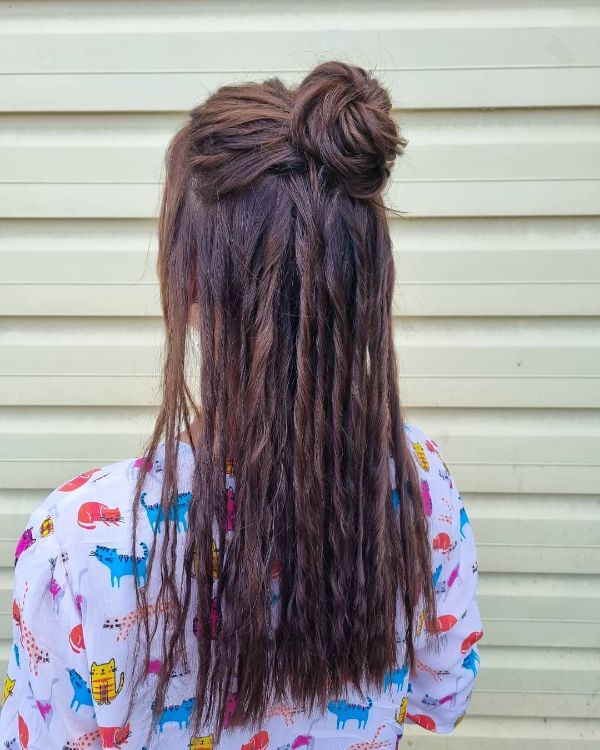 – Highlighted Eco Dreads in a Ponytail. Balayage will add a beach vibe to your dreaded ponytail.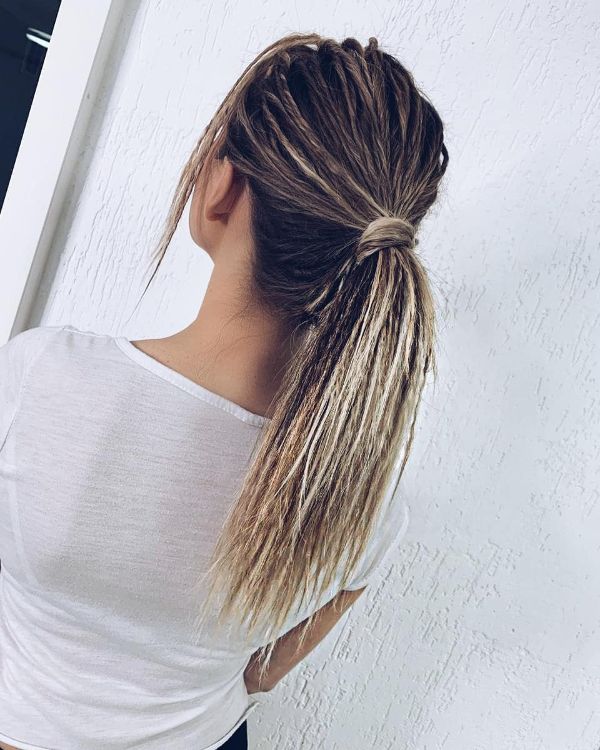 – Side-Swept Eco Dreads. Swipe your eco dreads to one side for more volume at the crown area.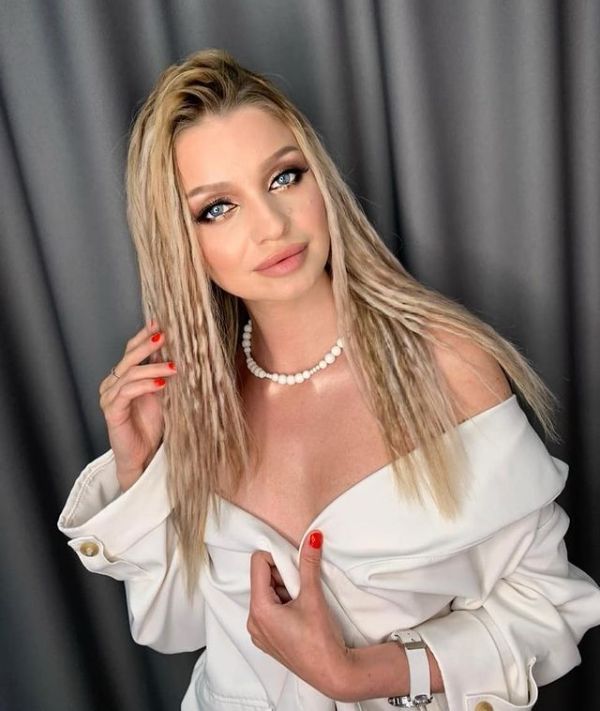 How Fake Eco Dreads Are Made
If they are 100% damage-free (in case you use normal temperature on your hot styling tools), and last up to 5-7 days, how they are made? Please check out the video below, and you will know how this hairstyle is made. You can repeat the step-by-step instructions yourself! Everything is pretty simple. You need to use a heat-protectant spray, then twist a small strand of your hair (straight hair or straightened), then spray it with hairspray (optional), and fix the strand twisted with a flat iron. The result is stunning!!! And yes, this hairstyle will last a week!!! Or several days till you decide to wash your hair.
We use photos from open sources to illustrate our articles, and always give credits if known. All photos belong to their respective owners! Contact us via thenewestnails@gmail.com or DM here for all copyright issues, and we will delete your photo or make any other changes instantly.
So, fake eco-dreads are super-trendy now and give you the possibility to finally try dreads but cause zero damage to your locks! It is an ideal option for women of all ages! Try eco dreads, and enjoy them till your next hair wash. You deserve this fun in your life!