Because why not? Call your nail-master and do the same beauty on your nails. Worth trying if you like long stunning nails!
Advertisement-Continue Reading Below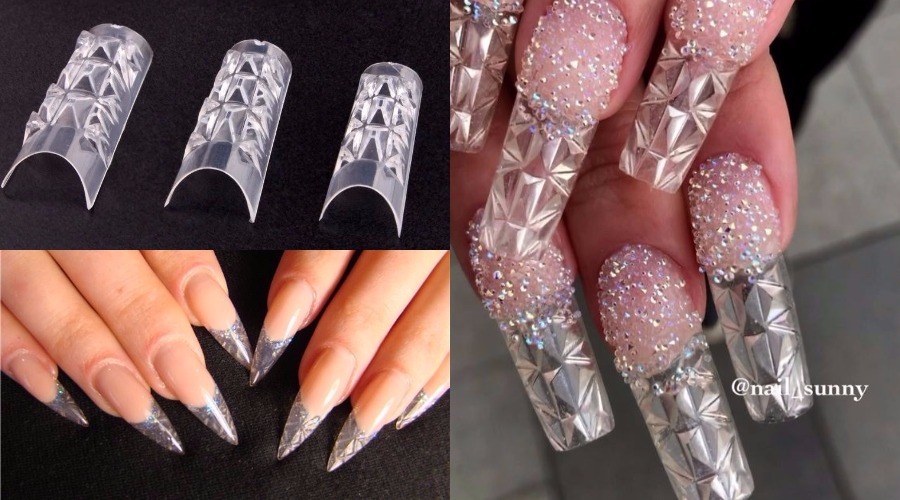 These crystal tips look just gorgeous. However, you have to understand that wearing such design have some disadvantages. We will just leave the comment of one nail technician here – "you won't like it once your makeup gets stuck under it." Anyway, it looks stunning.
More crystal nail designs:
– stained glass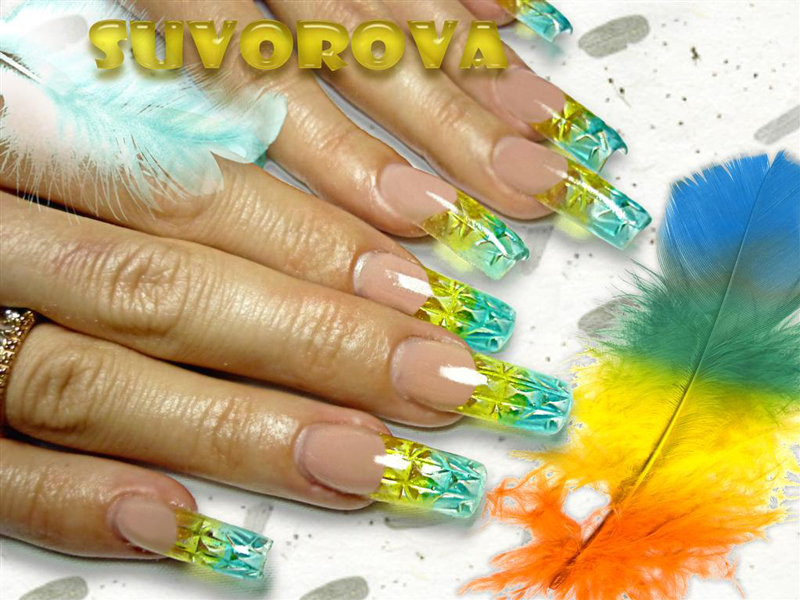 – crystal stiletto nails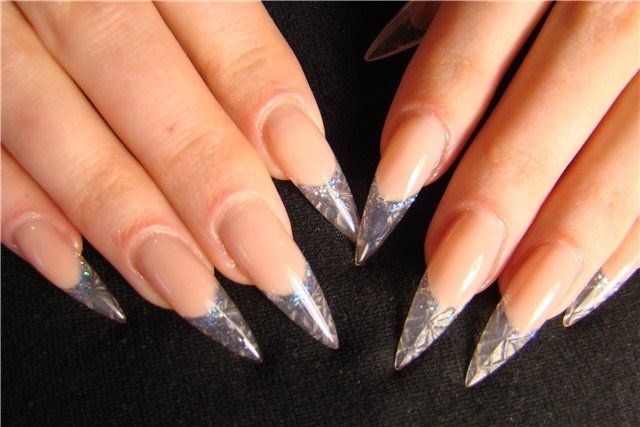 More nail designs you can find on our Pinterest boards and on IG account @thenewestnails. Follow us, save the ideas and be inspired by our content.
P.S. Don`t forget to subscribe, we are constantly updating our content to make it more useful and inspiring for you. We know all the latest trends and want to share our experience with you.
All rights to published pictures belong to their authors, that`s why we provide credits. If you don`t like sharing your content in such a way, contact us directly at thenewestnails@gmail.com. Thanks for understanding, you`re amazing!
RELATED POSTS:
35 Best Fall Leaves Nail Art Ideas – Designs for Autumn 2017
Fall Nail Trends: Colors and Designs
40 Top Wine Colored and Wine Themed Nail Designs
Cute Cat Nail Art: 45 Cat Nail Designs You Will Fall in Love With