Need some new fall nail designs? Wine and coffee autumn nail designs, a lot of leaves, animal prints and much more. What a great fall nail designs selection! Check out below
Advertisement-Continue Reading Below
Hello Fall / Hello Autumn Nails
The simplest idea ever: just "write" the word FALL or AUTUMN on your nails.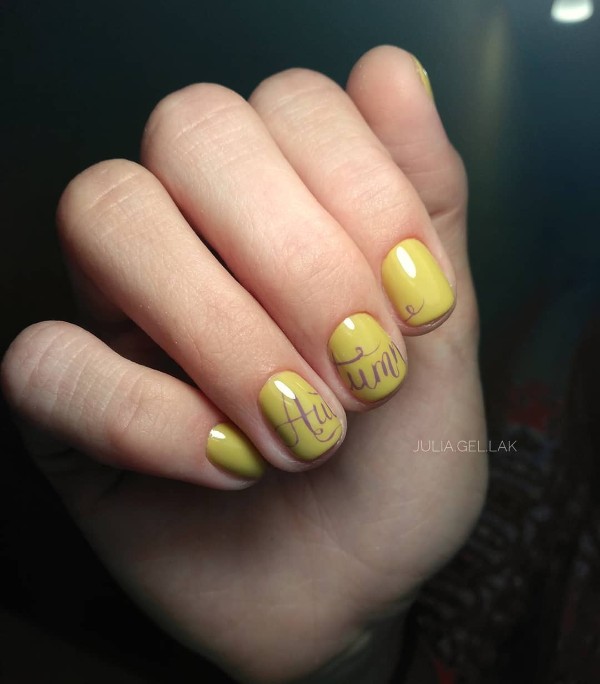 With a takeaway coffee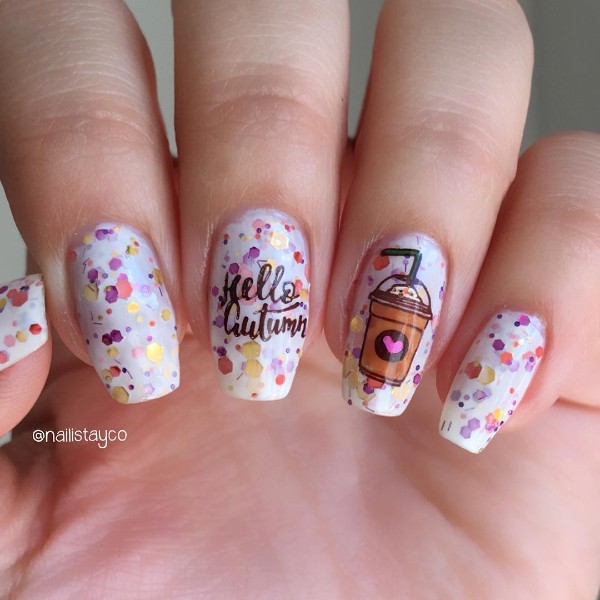 With a leaf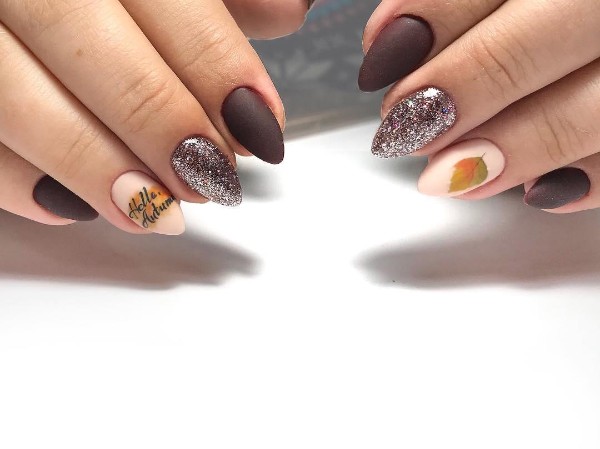 Simple Fall/Autumn Nails
You will just need several nail polish shades (several close tones of the same color or crazy contrasting colors), and voila, a great fall manicure is ready! Ideas we loved the most on Pinterest:
red, black and white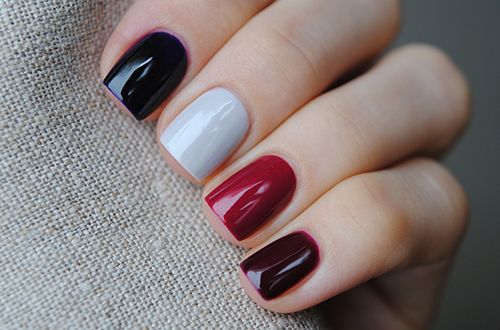 shades of purple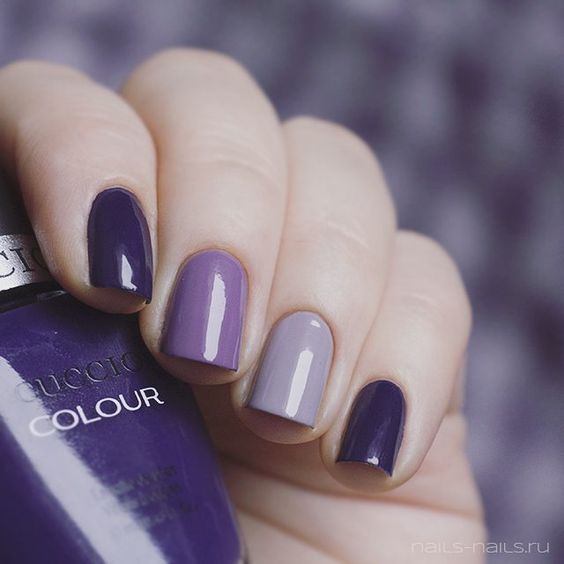 violet, purple, gray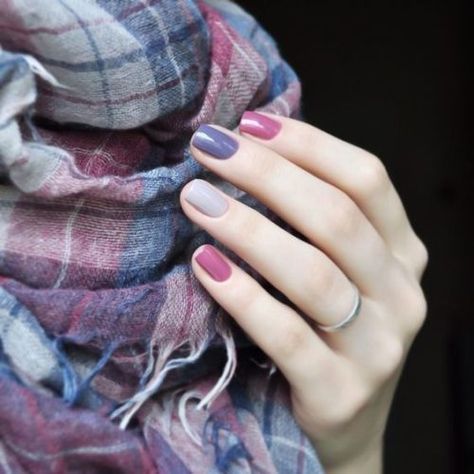 mauve purple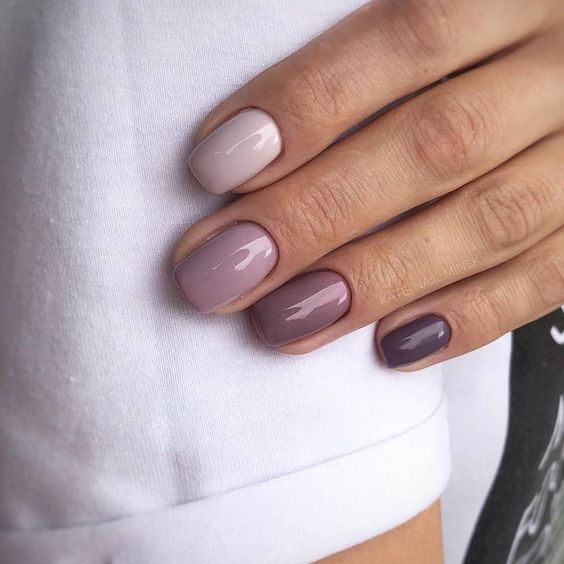 gray, brown, olive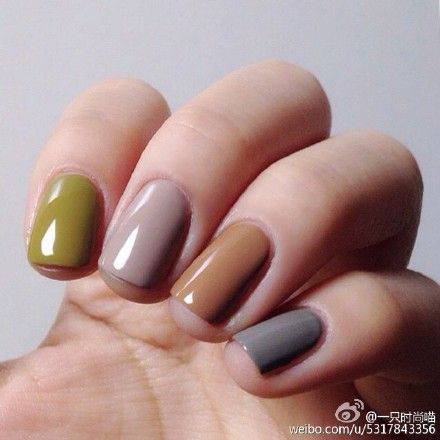 colorful fall nail art (and matte)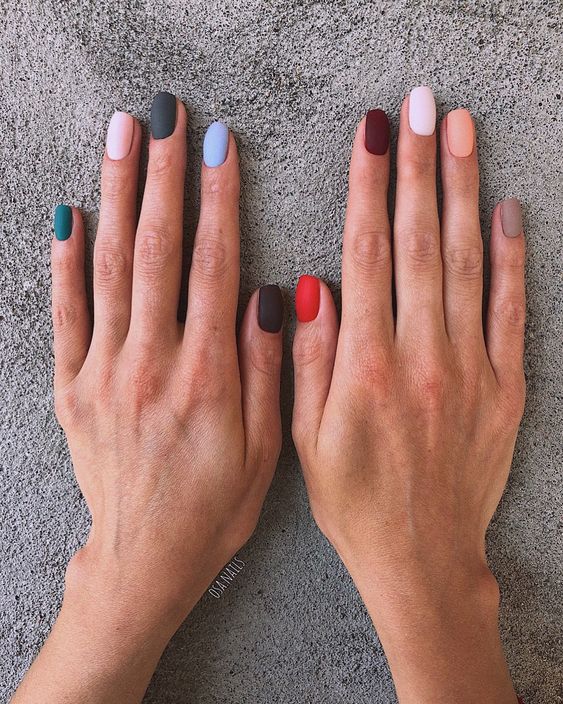 white, peach and black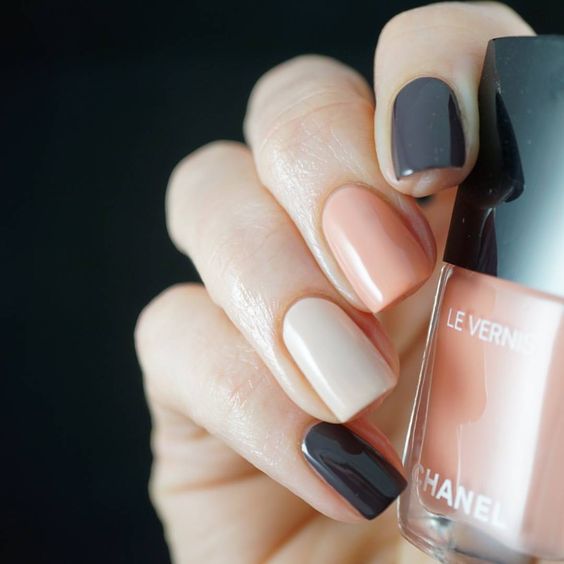 gray, red, beige matte nails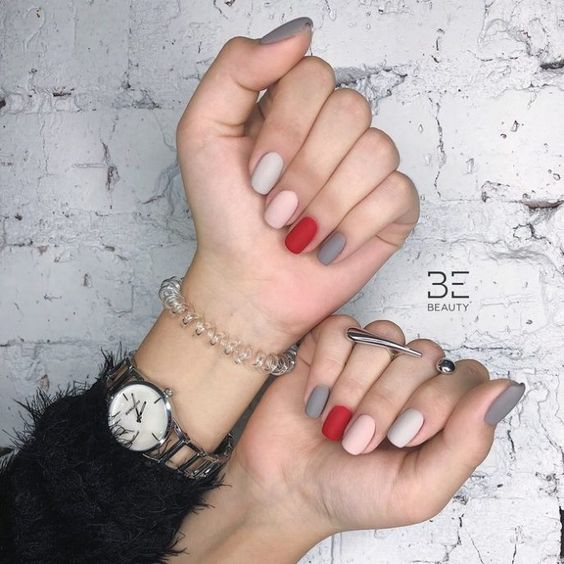 blue & gray fall nails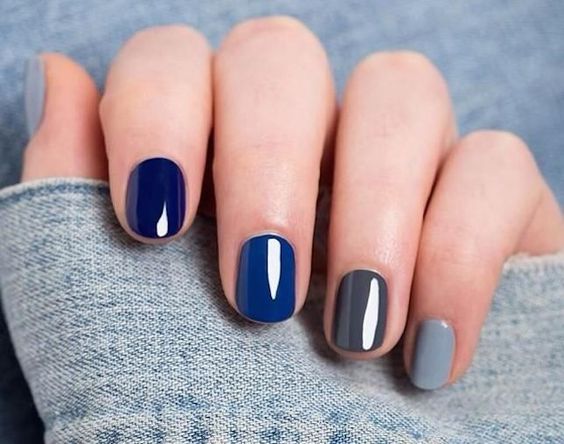 colorful matte nail design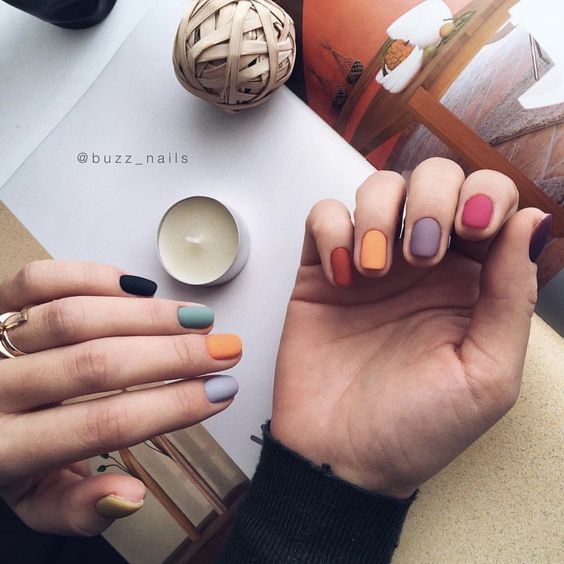 gray and yellow nails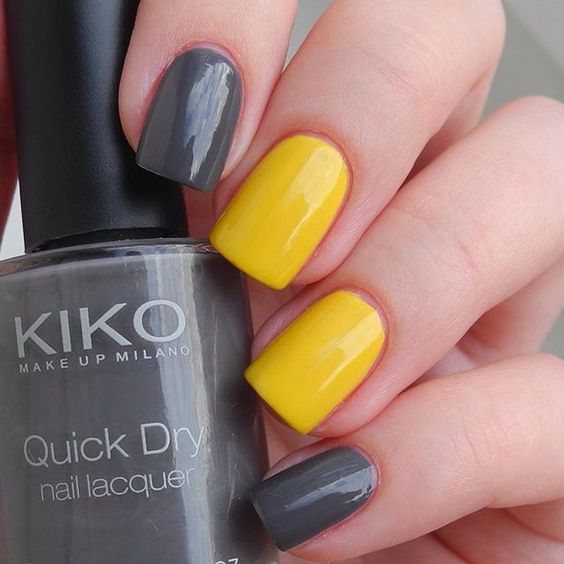 chocolate brown and red shades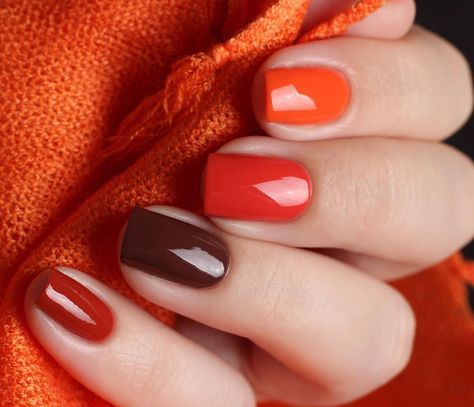 olive green and brown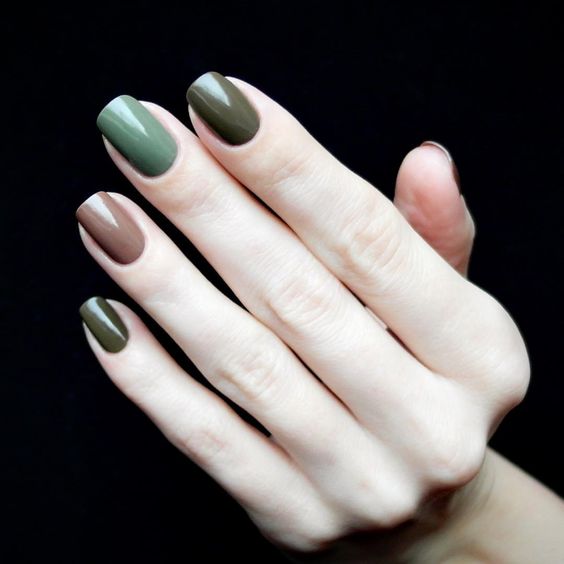 purple+dark blue+beige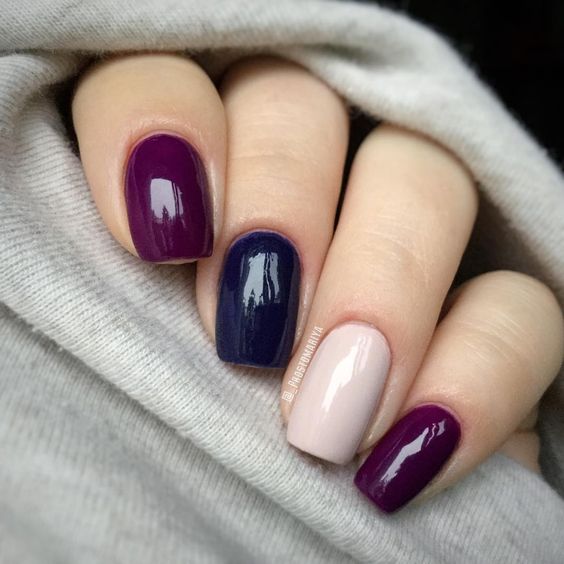 gray, white and rose gold nail polishes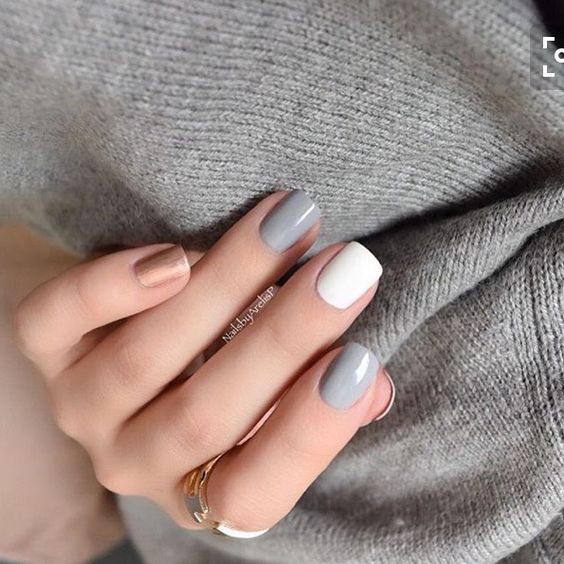 Fall French Tips
autumn orange shade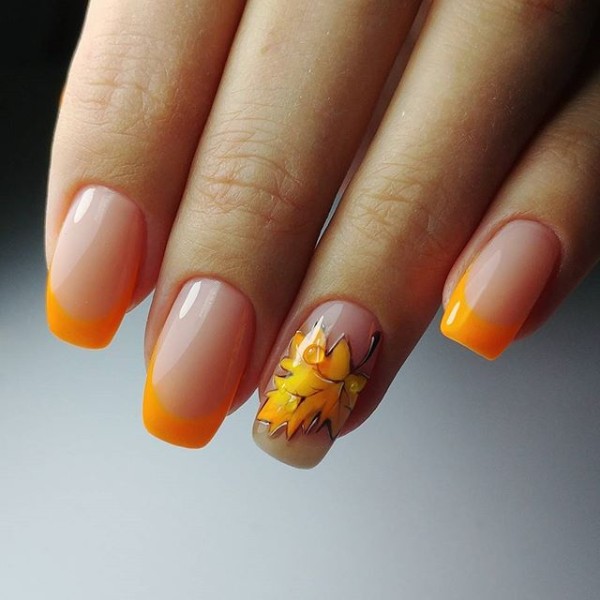 with brown French tips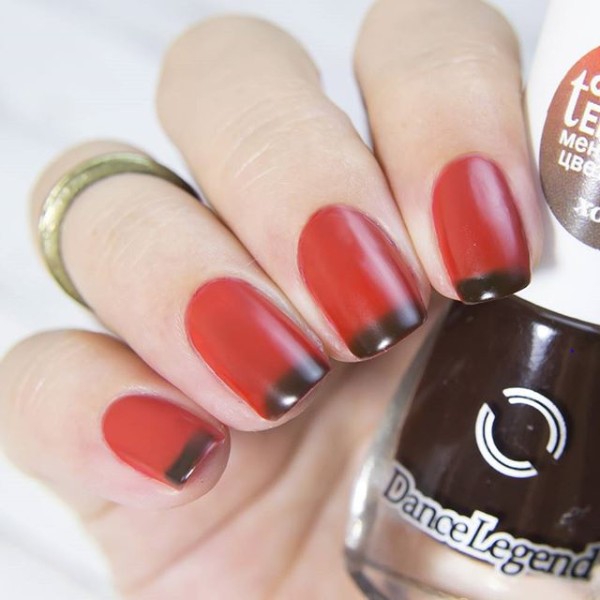 oval orange French manicure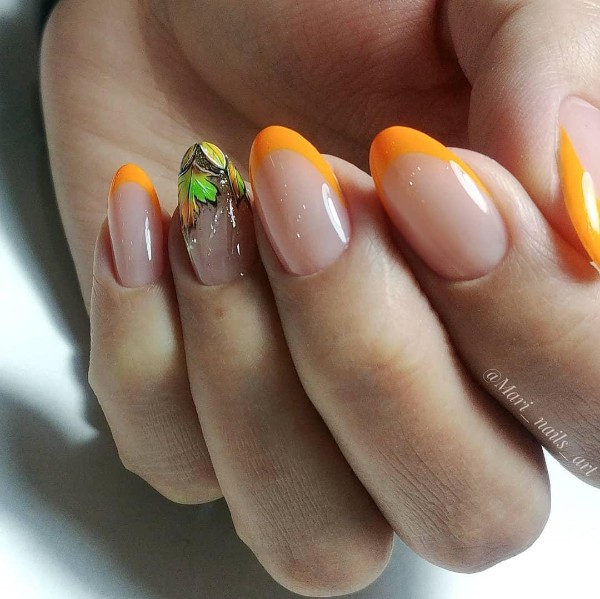 red French mani for fall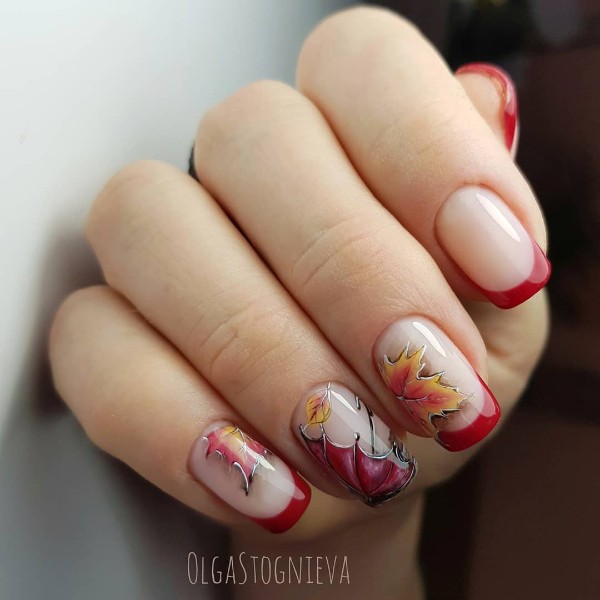 white French tips+3D autumn leaves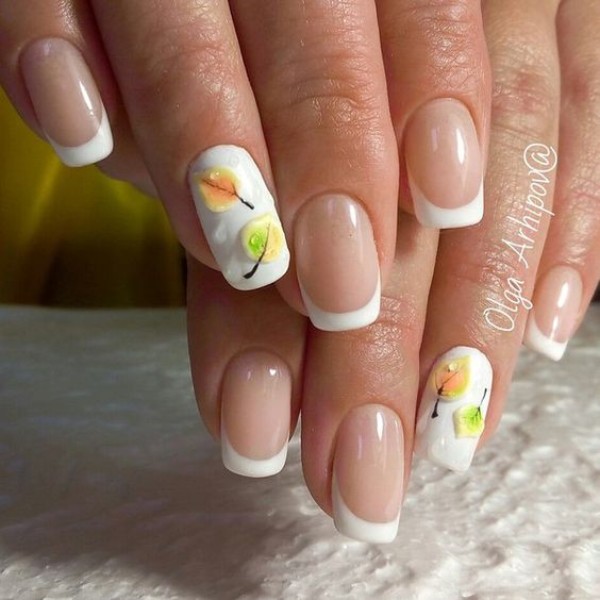 white French tips, fall leaves and rhinestones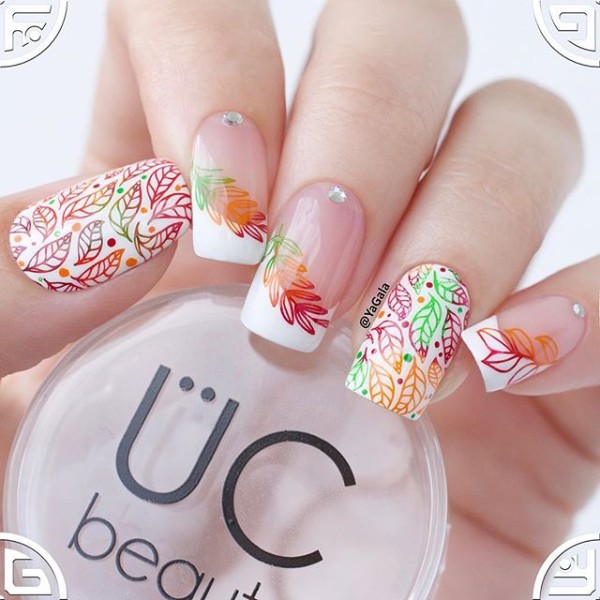 Fall Nail Designs with Leaves
violet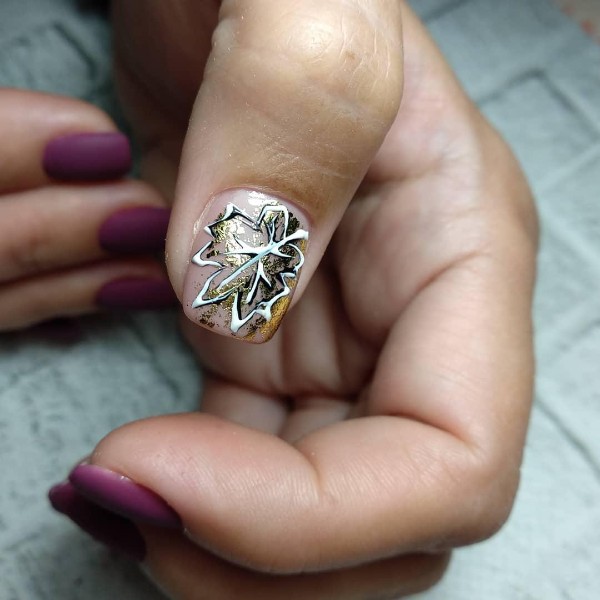 shimmering nail polish with a fall design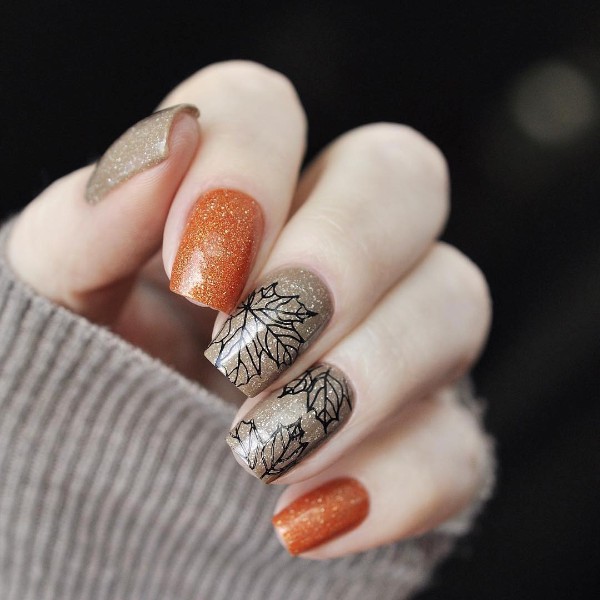 black and white manicure with a leaf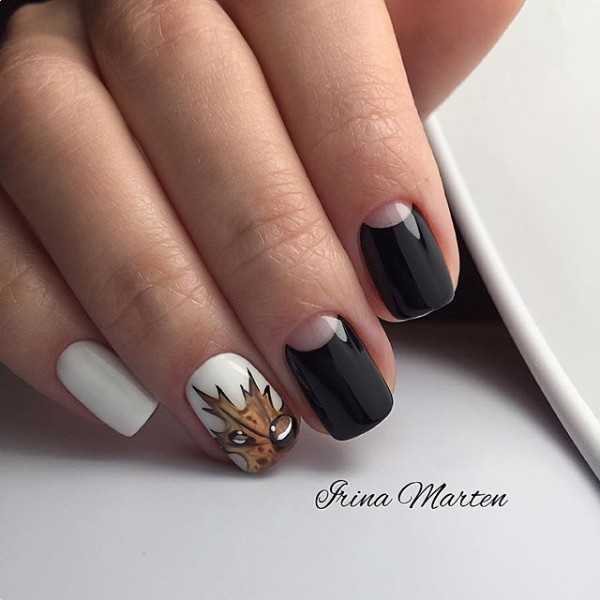 white nail design idea with colorful leaves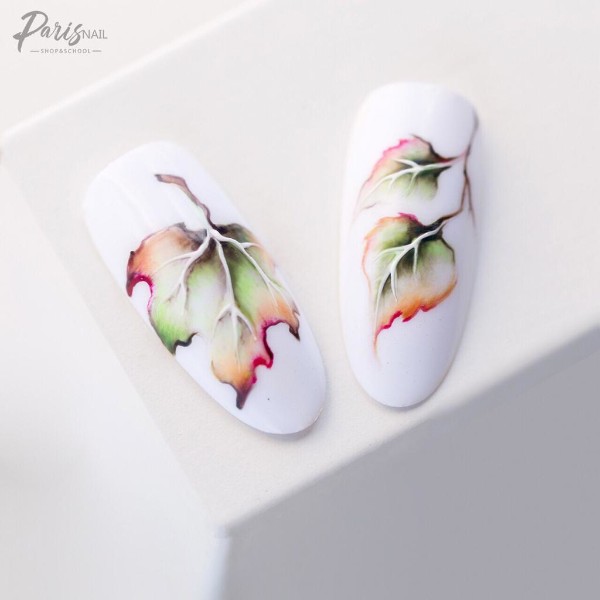 red short nails with a red leaf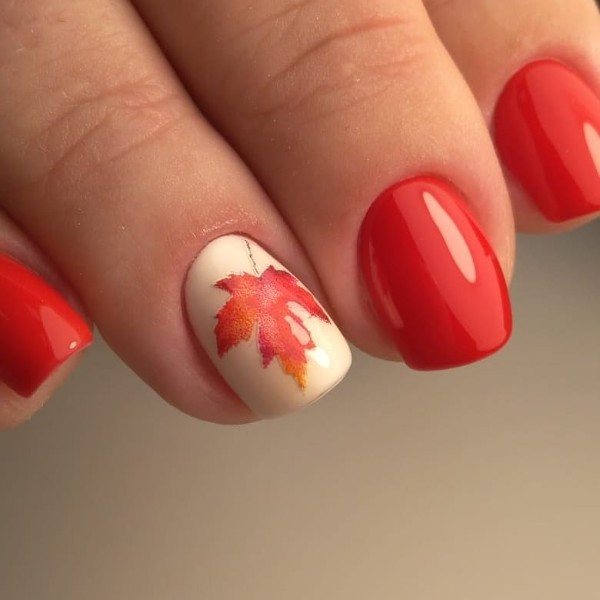 powder pink mani with fall leaves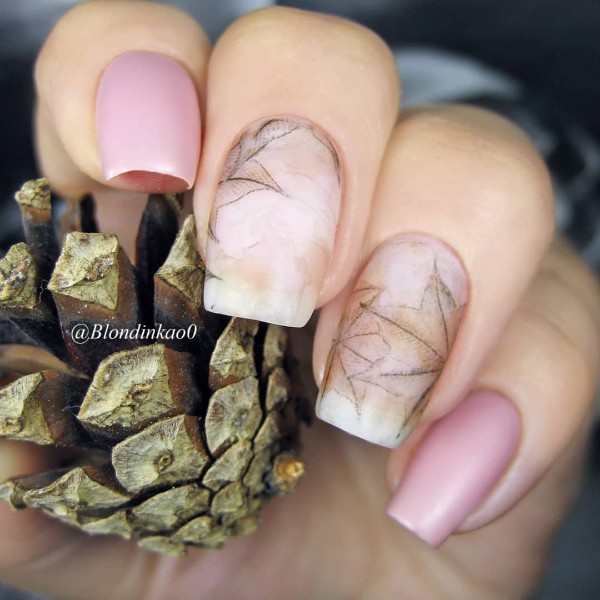 pastel pink and yellow manicure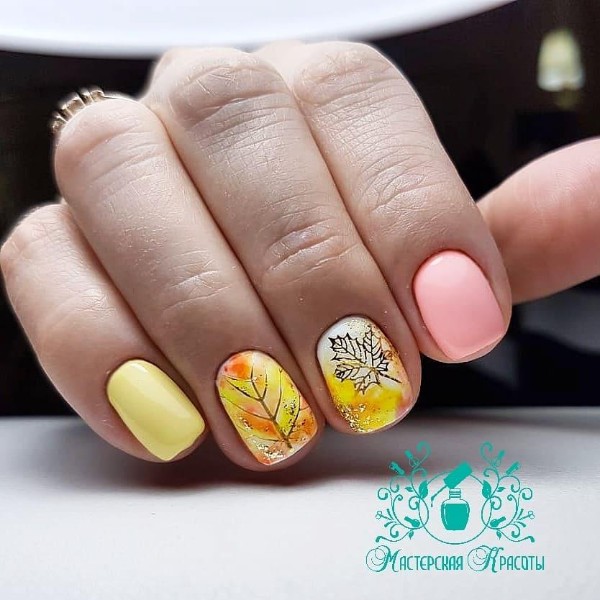 pink glitter ombre on nails with leaves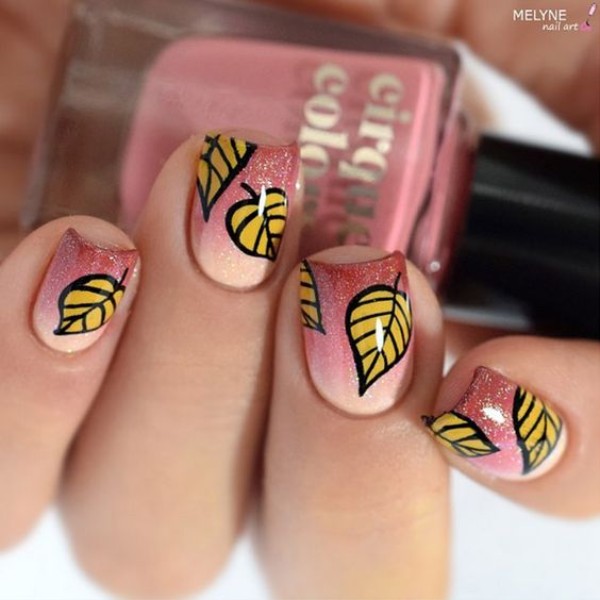 nude fall nails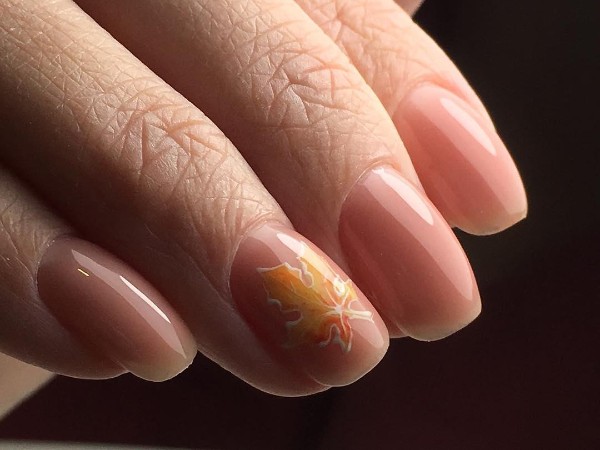 one more nude nail design with matte accent nail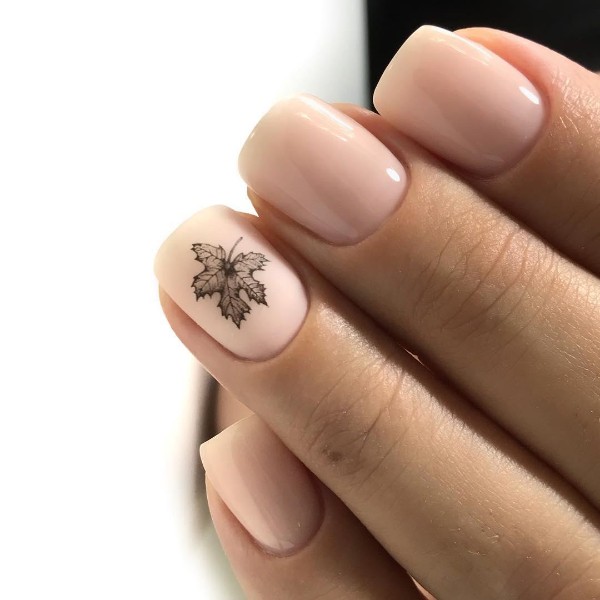 nude base and gold leaves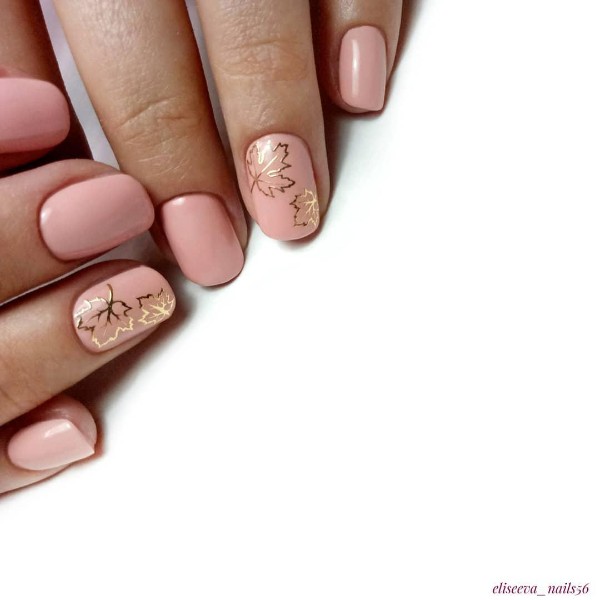 light manicure and glitter leaves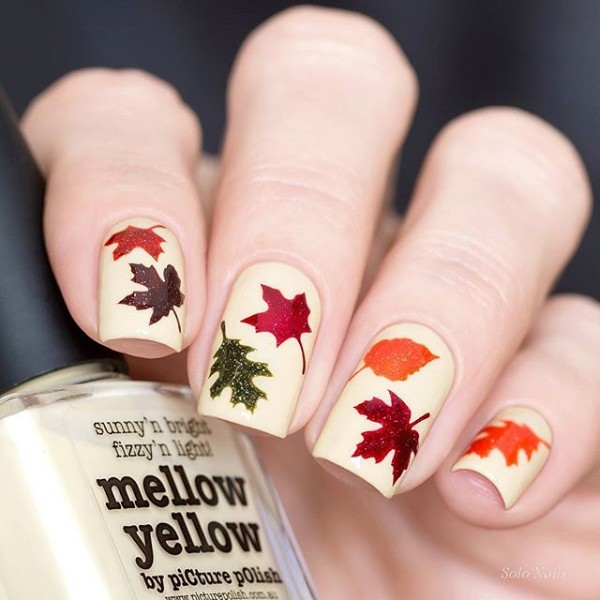 milk-white nails and pretty silver glitter leaves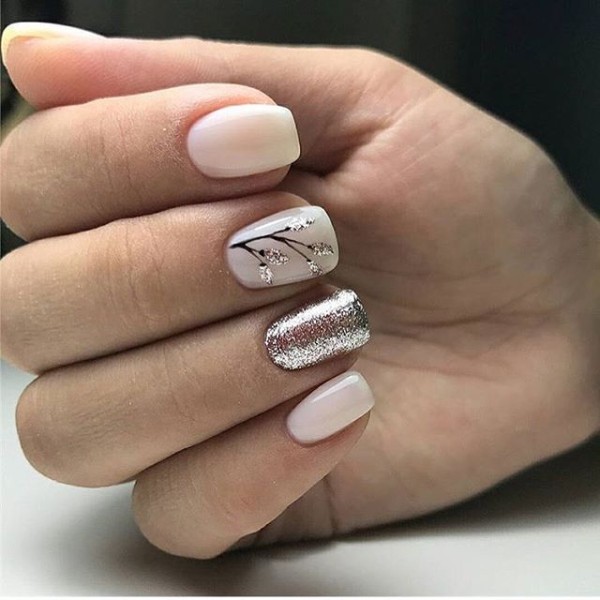 colorful leaves with bright blue nail polish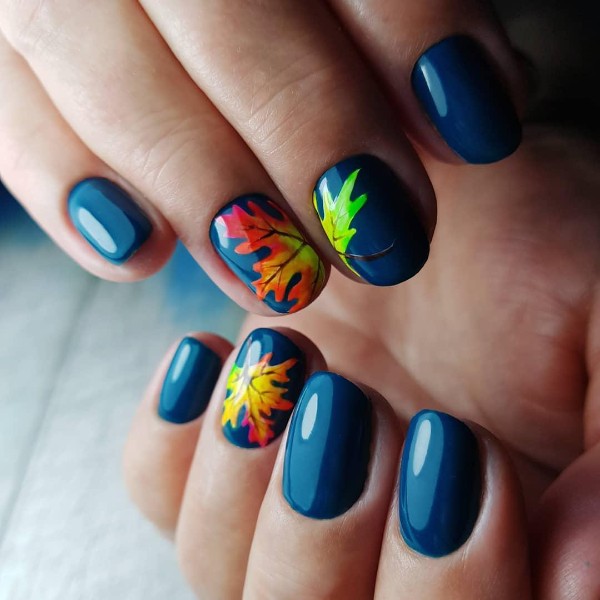 dark blue-purple with leaves and rain drops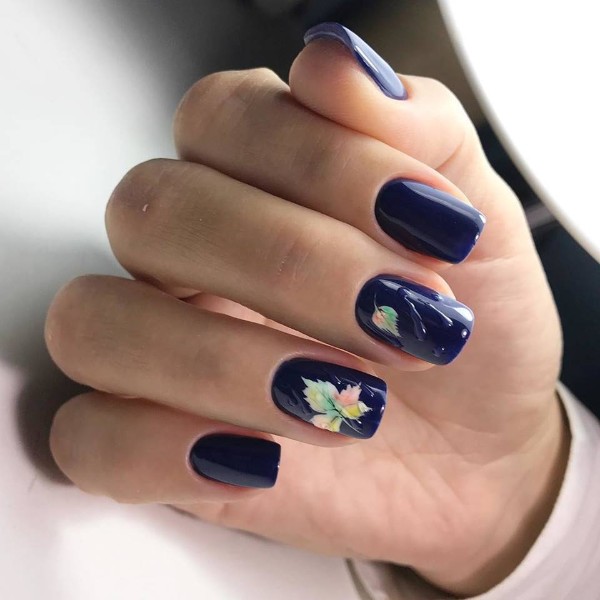 nude mani with a maple leaf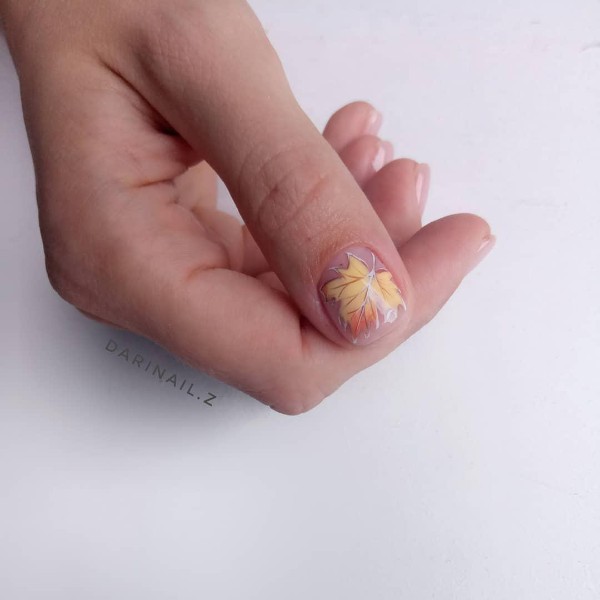 white nail polish+a lot of leaves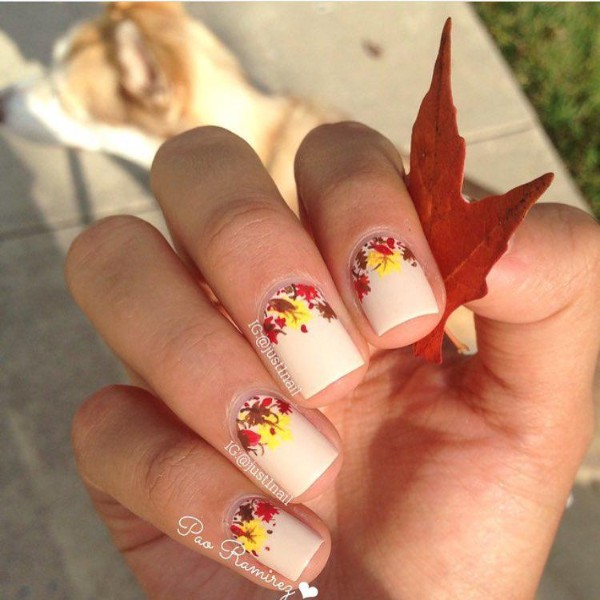 camouflage+clear leaves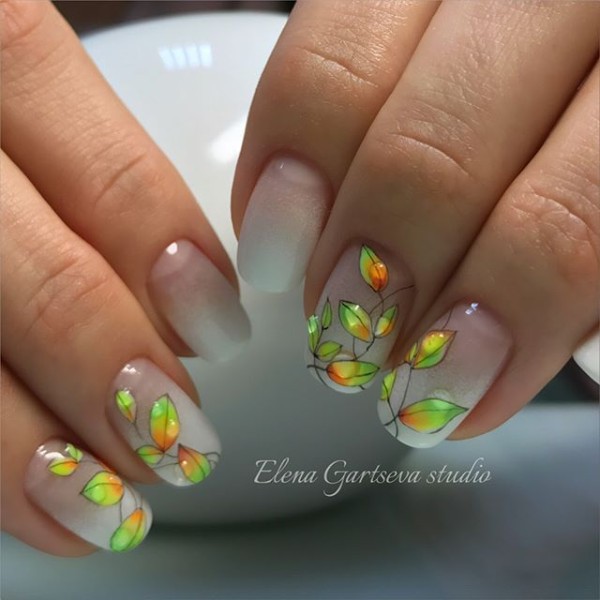 matte reverse French and big clear rain drops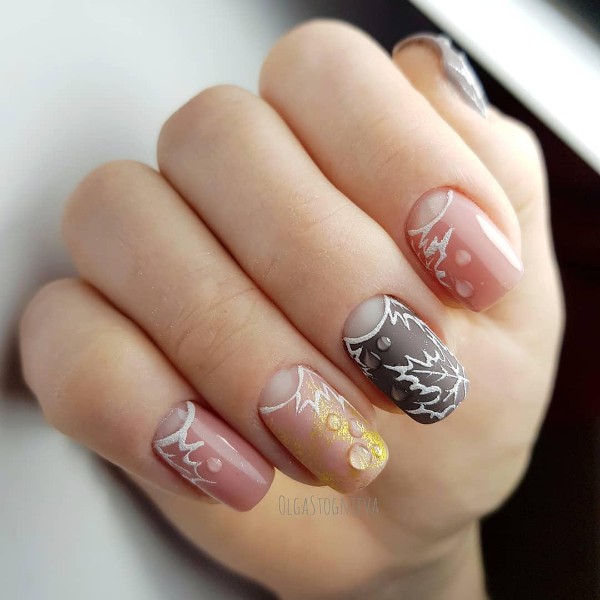 one more variation with rain drops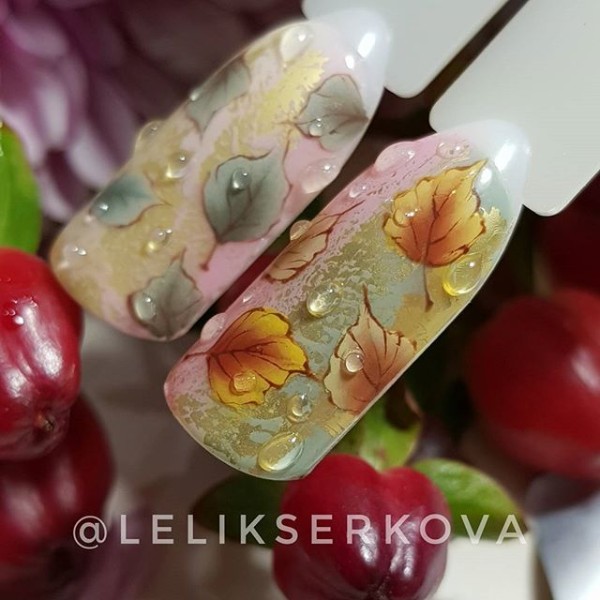 nude mani+gold leaf with a black silhouette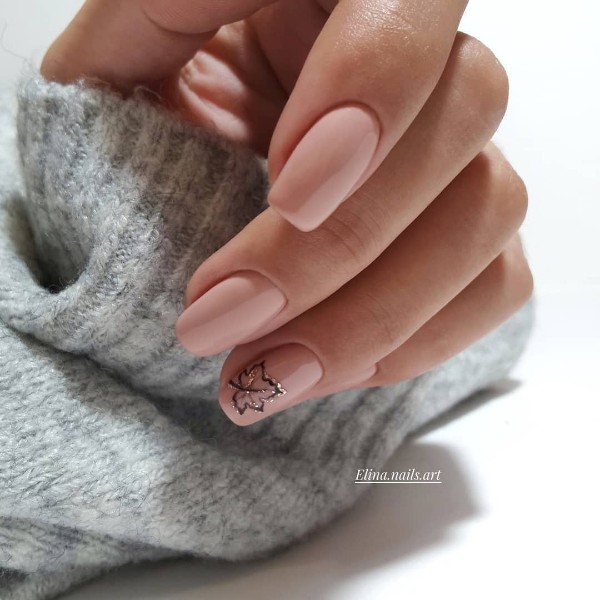 red fall coffin nails with a leaf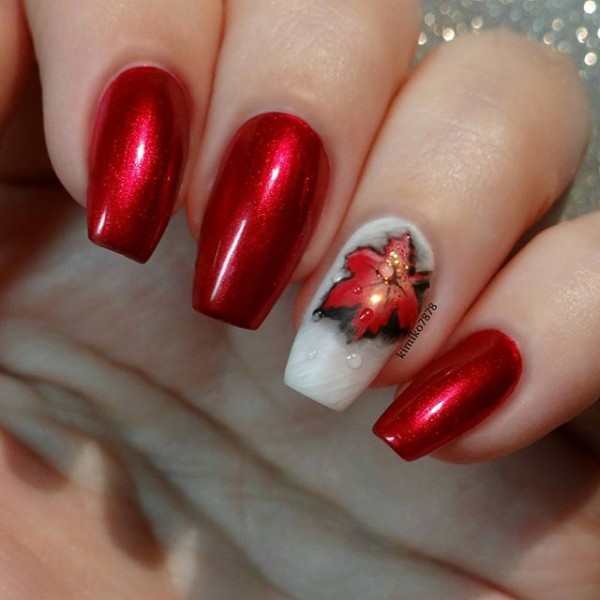 ombre leaves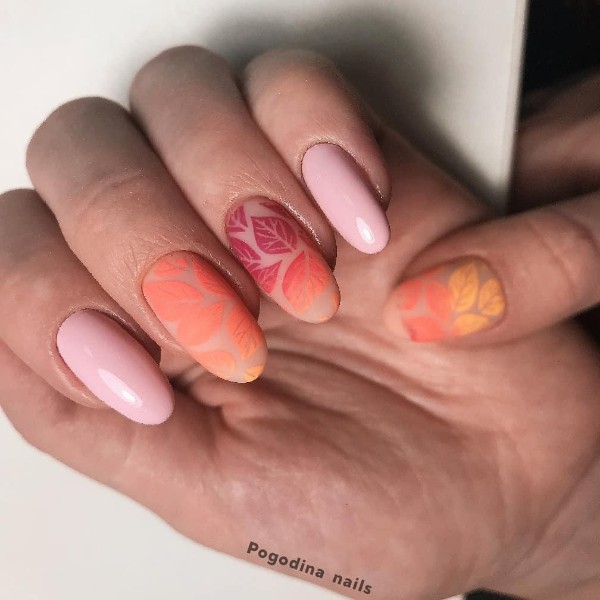 plum purple and gold glitter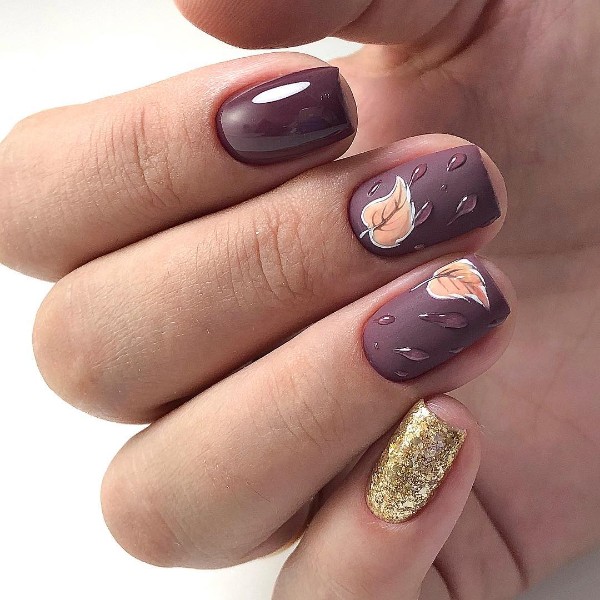 denim blue and matte accent nail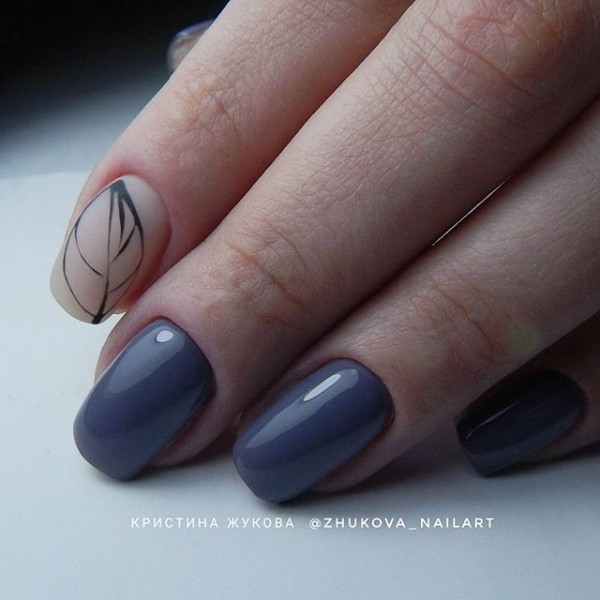 caramel and a gold leaf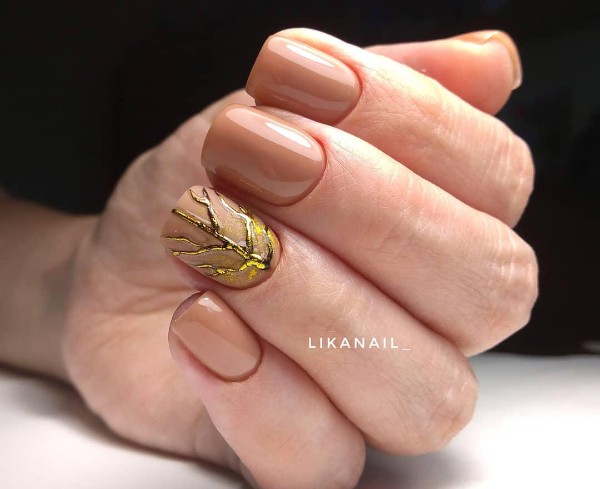 fall brown cat eye nail polish on stiletto nails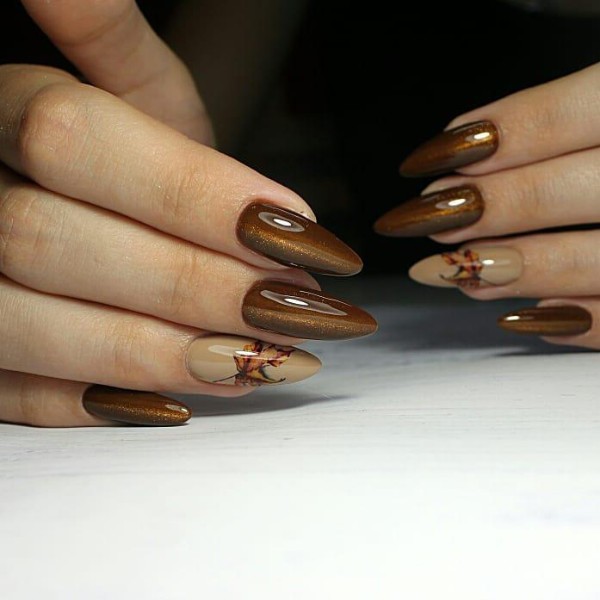 bright blue and rain drops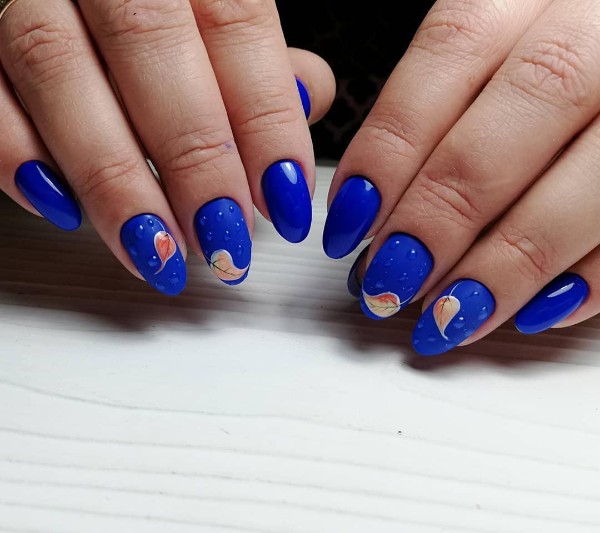 marsala and gold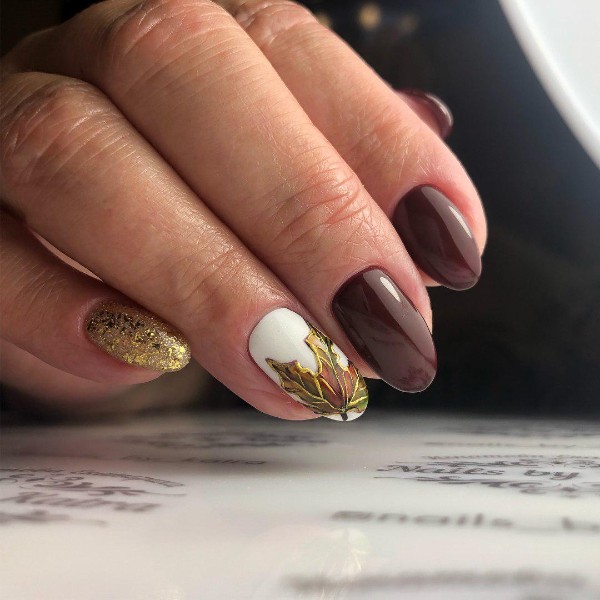 rose nude and gold leaves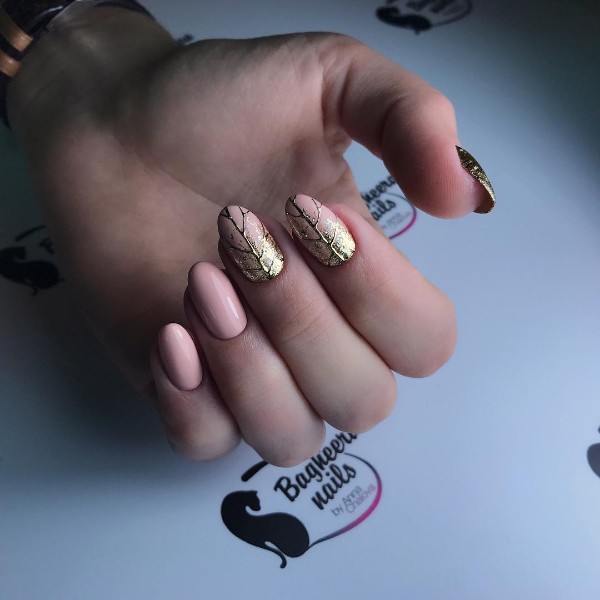 purple leaves` silhouettes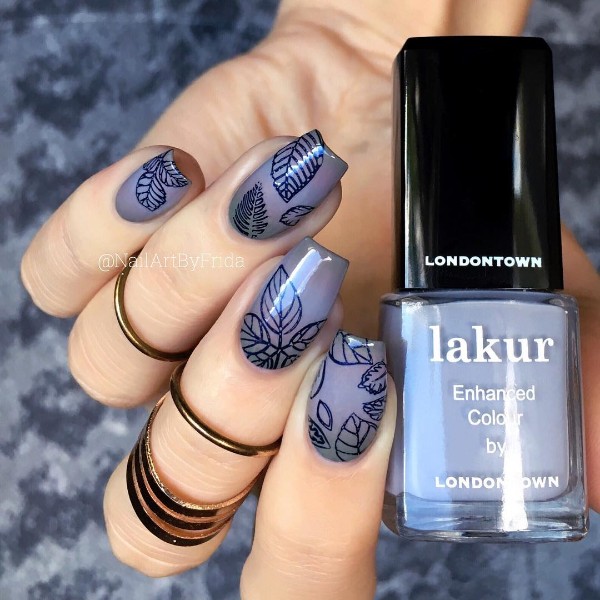 turquoise nail lacquer and bronze leaves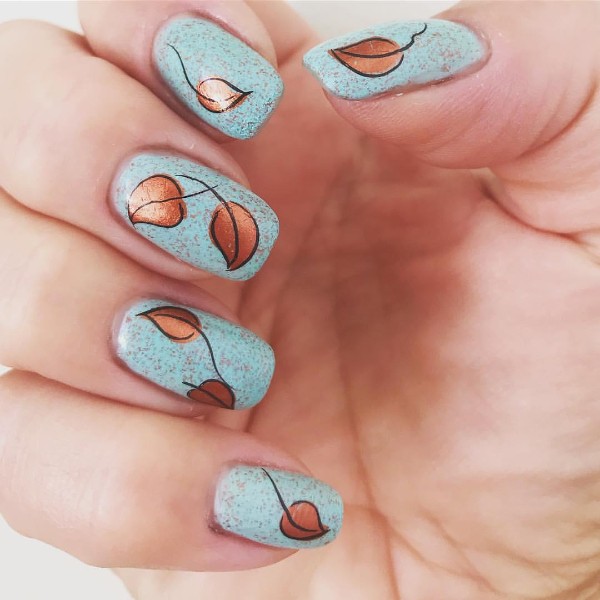 dark purple shade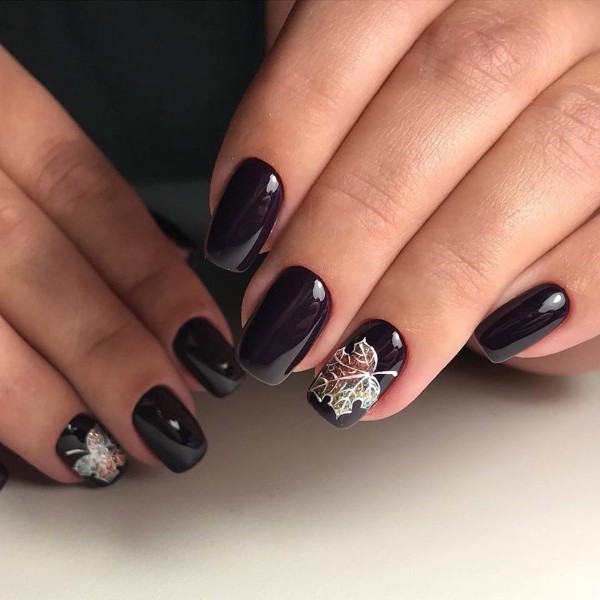 nude nails, leaves, confetti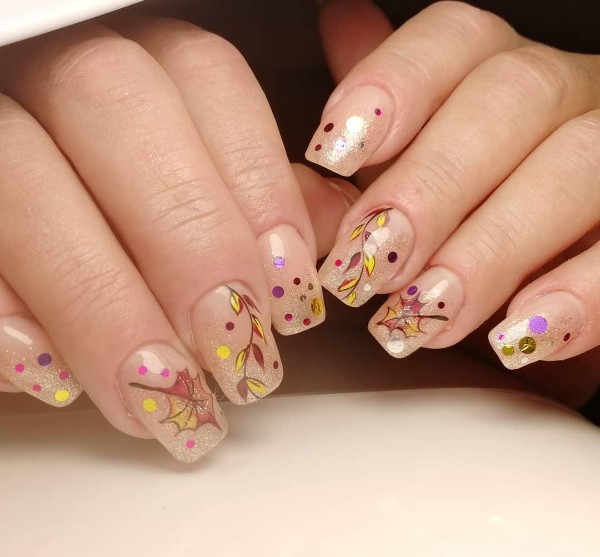 fall French tips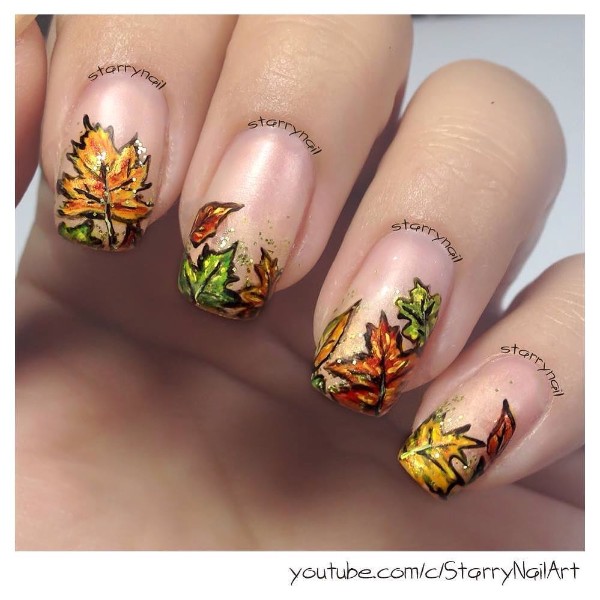 Fall Nails with Trees
brown nail art with a tree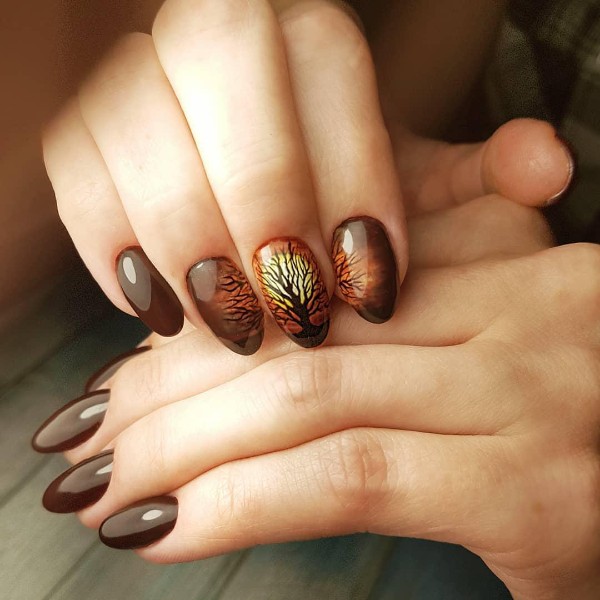 red+nude mani and a tree from confettis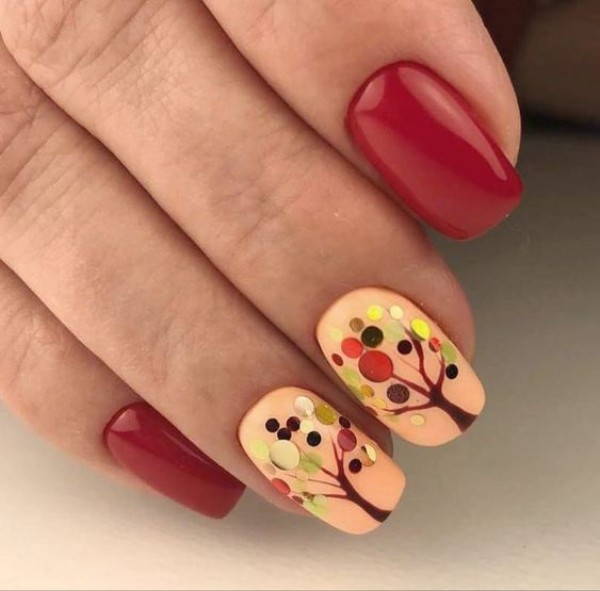 fall trees on nails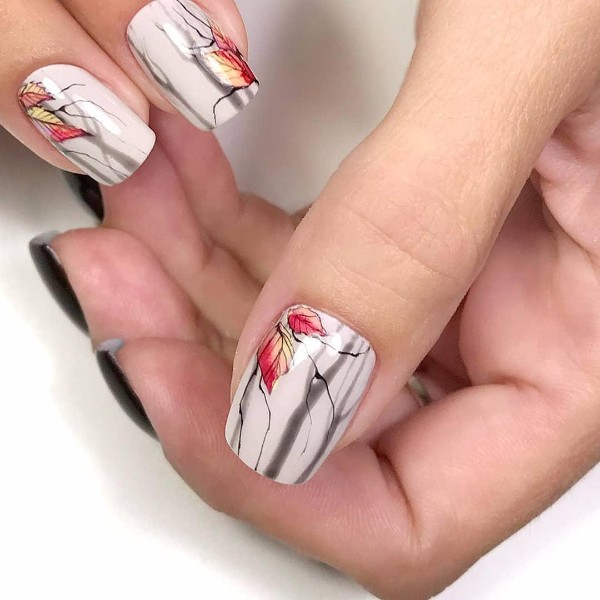 black tree silhouette on a nude base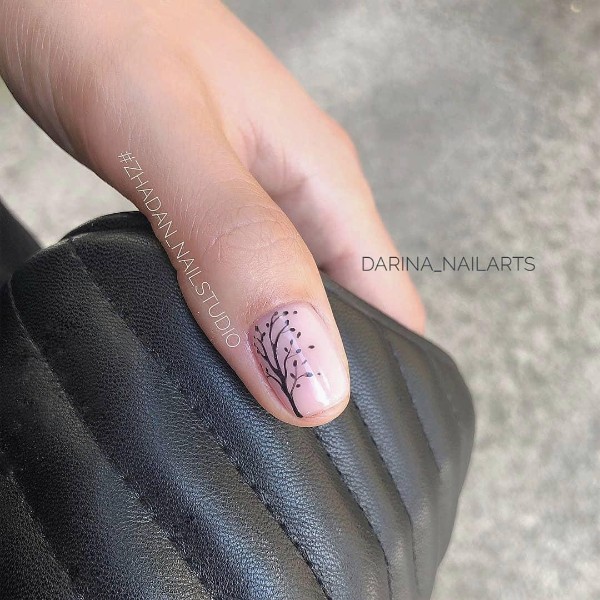 oval fall tree nails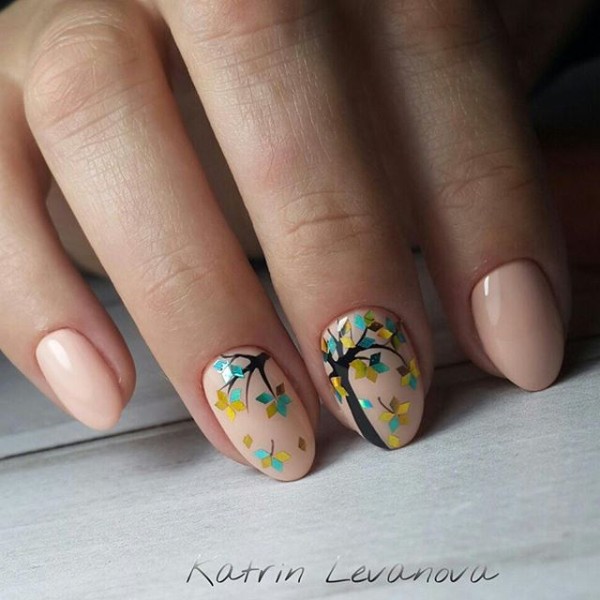 fall plum nail polish with a white tree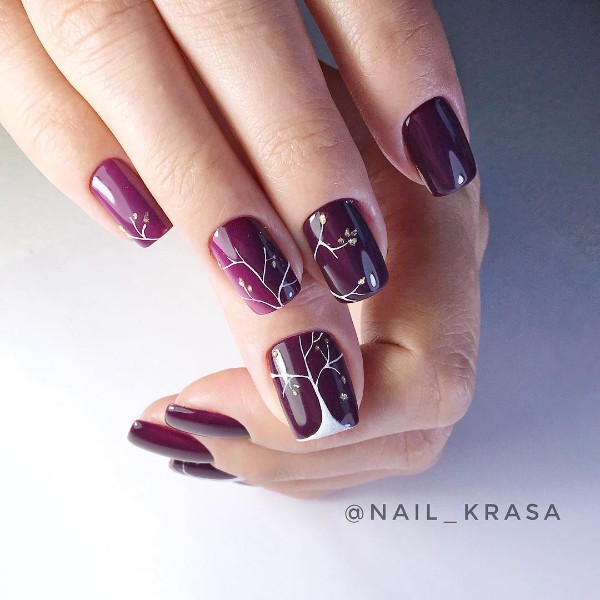 confetti trees nail design/p>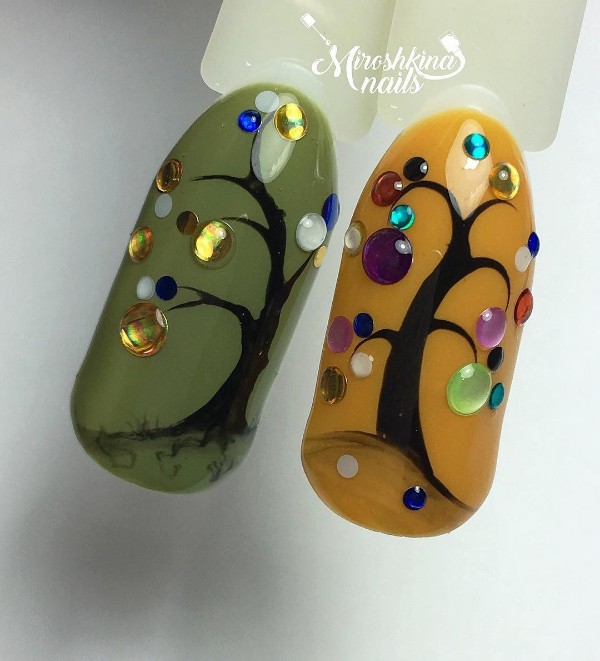 and one more confetti tree variation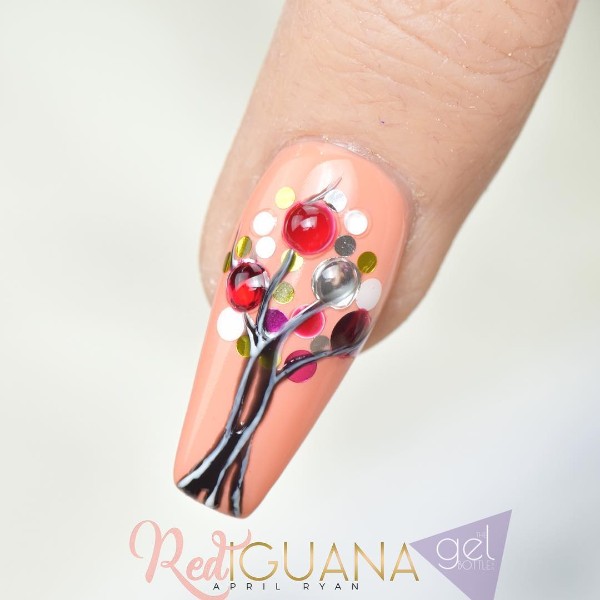 gray branches on nails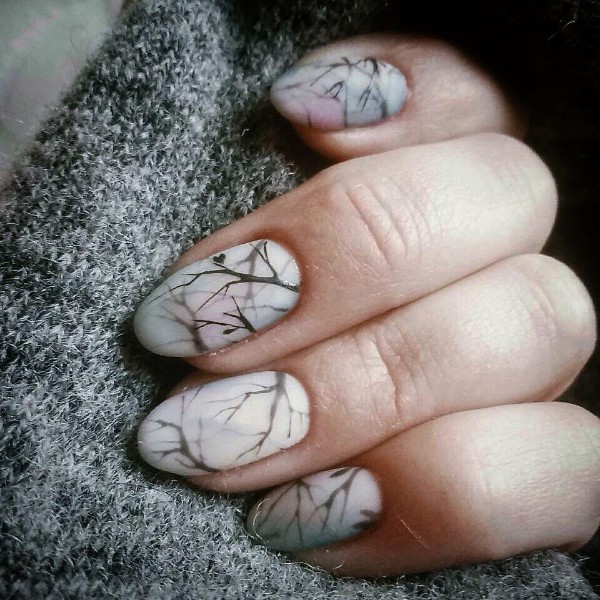 Autumn Nails with Rain Drops
matte purple nails with fall rain drops and leaves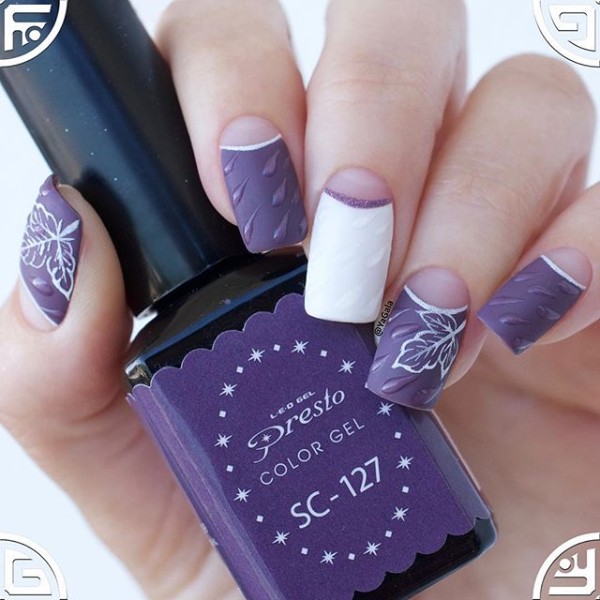 rain drops on nails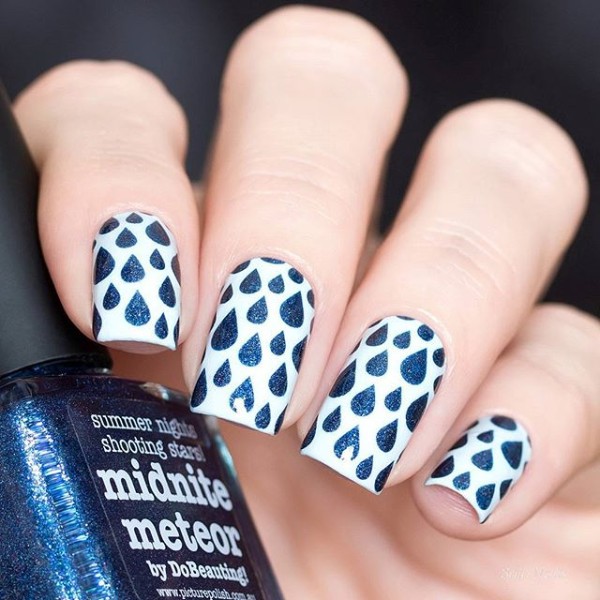 one more fall nail design with rain drops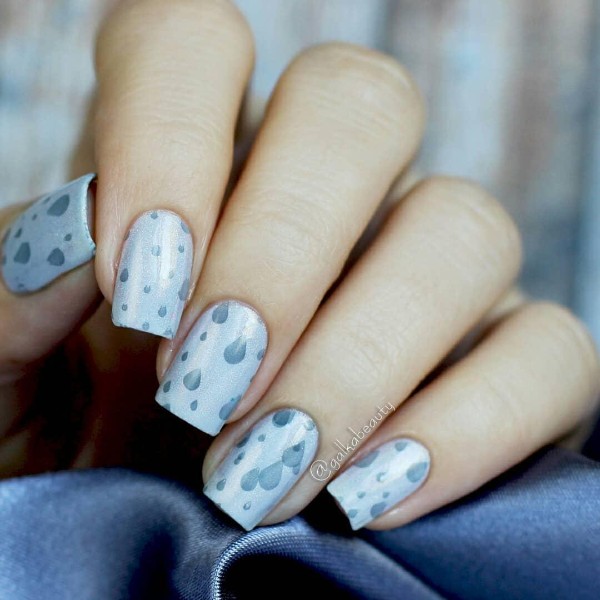 Fall Umbrella Nail Designs
red umbrella nail design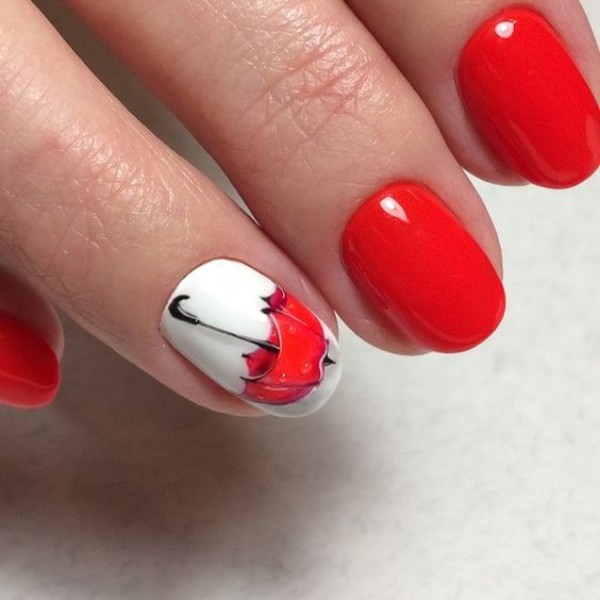 nude matte nails with umbrella design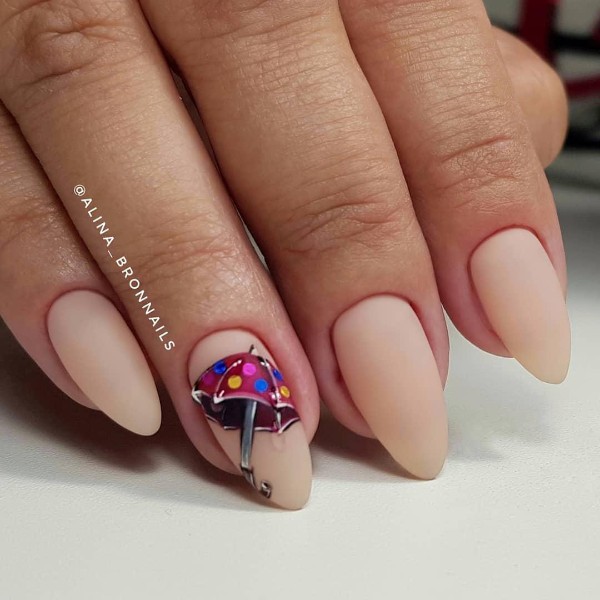 lily manicure with umbrella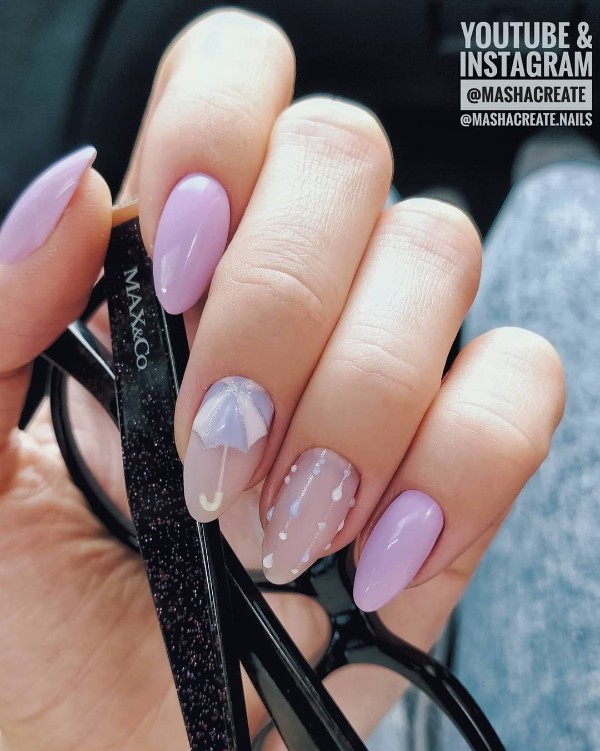 nude fall nails, with rain drops, umbrella and a gold leaf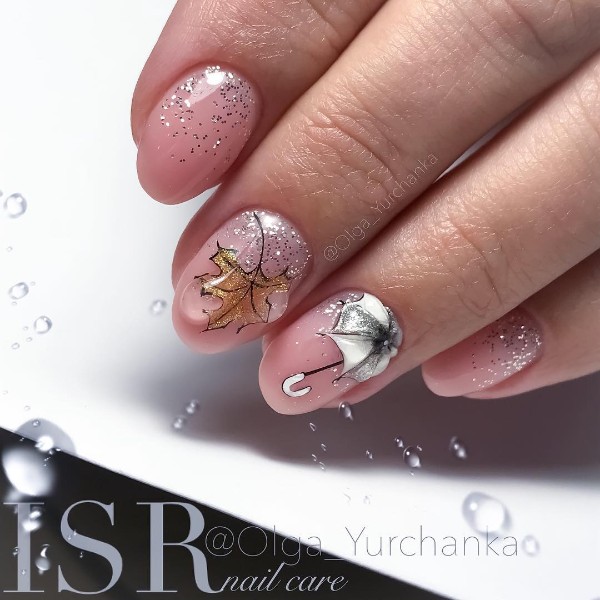 a couple under umbrella nail design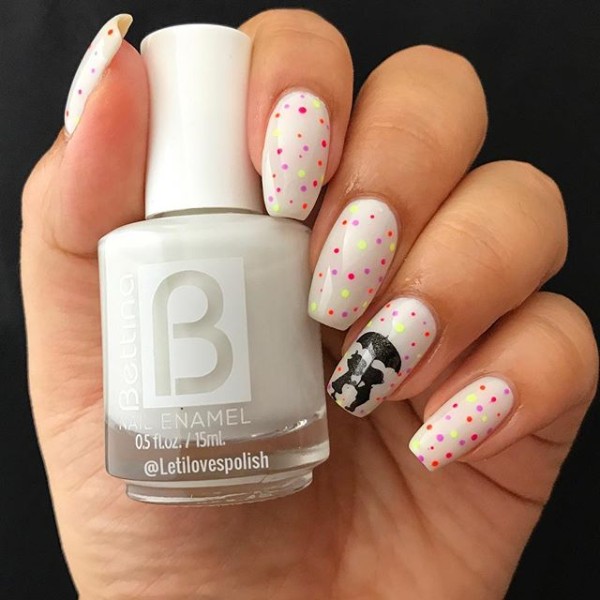 crimson red manicure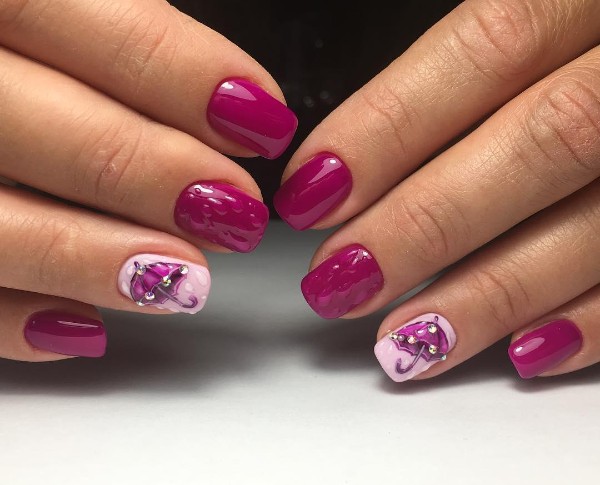 matte blue nails with an umbrella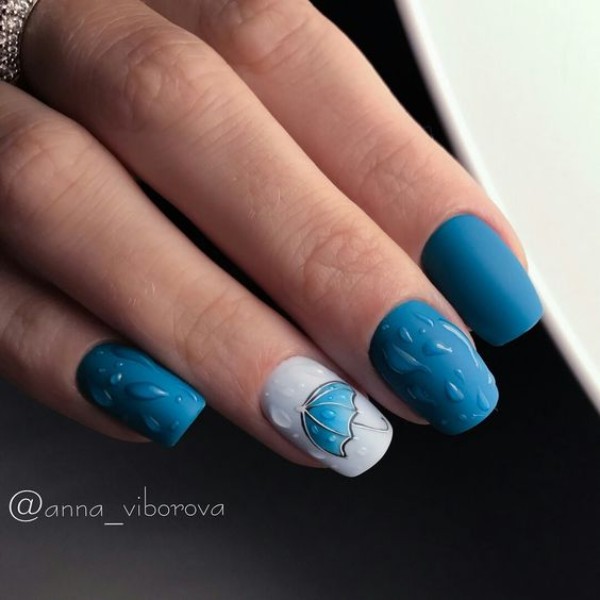 fuchsia pink nails with umbrella design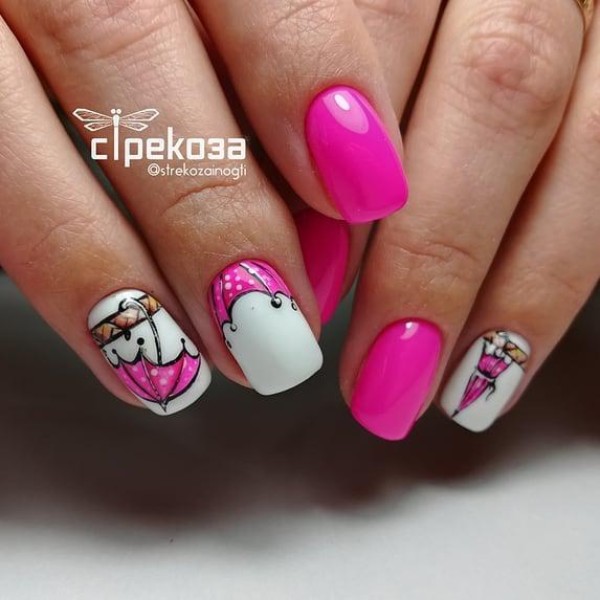 London rainy nail design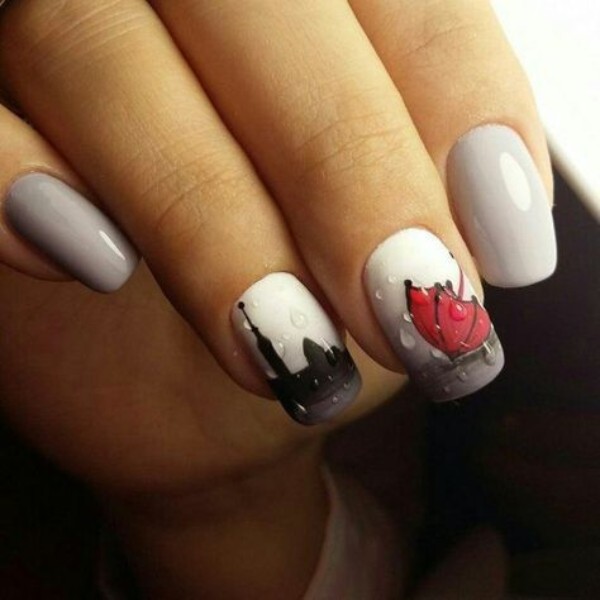 monochrome fall rain nail design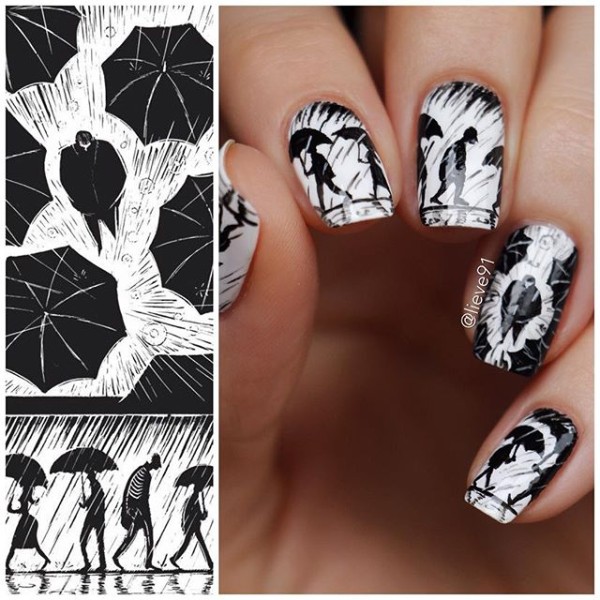 Fall Nail Designs with Cats
cat sitting on a branch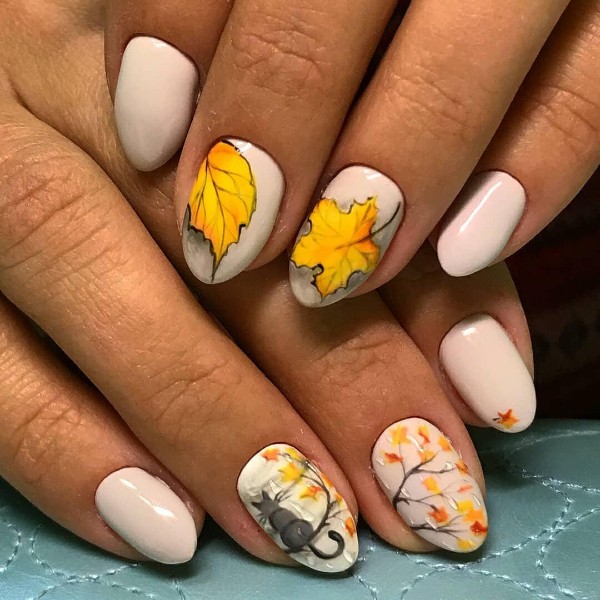 with a cup of coffee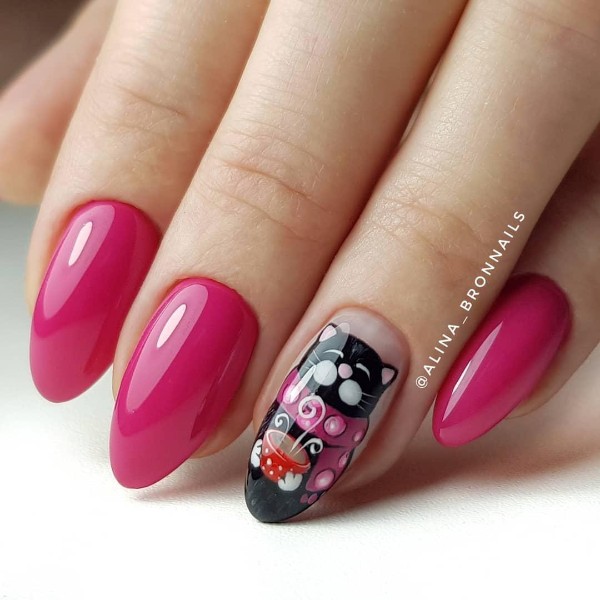 in a scarf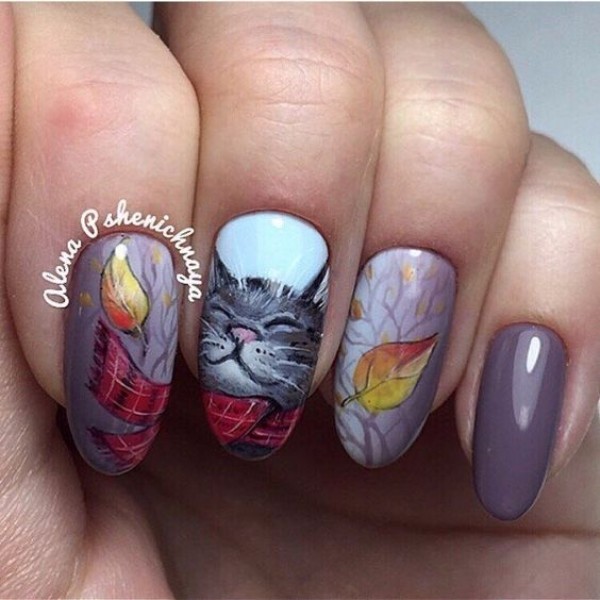 Fall Nail Designs with a Fox
gray and white mani, with a red fox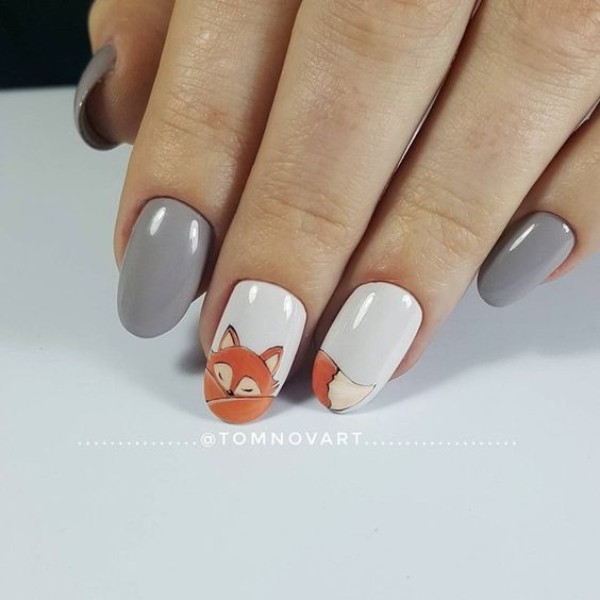 nude nails and a fox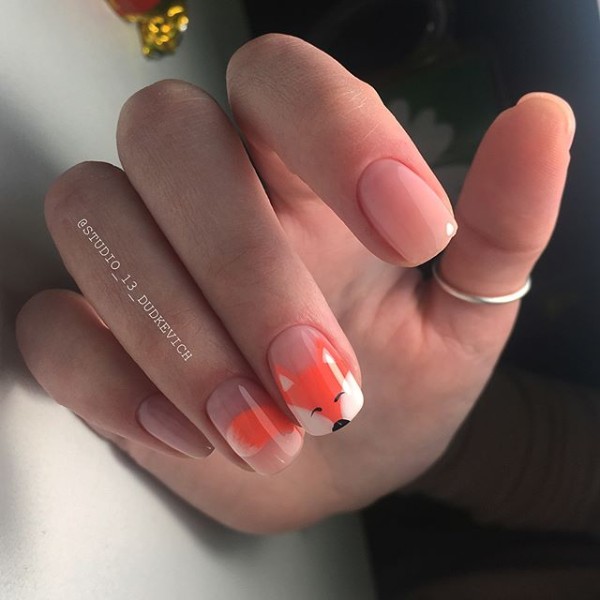 light blue nails, leaves and a cute fox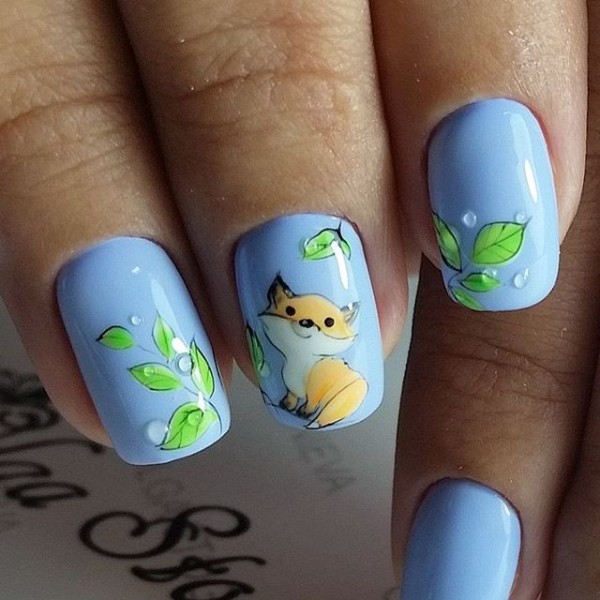 Fall Nail Designs with Dogs and Hedgehogs
manicure with a hedgehog and warm mittens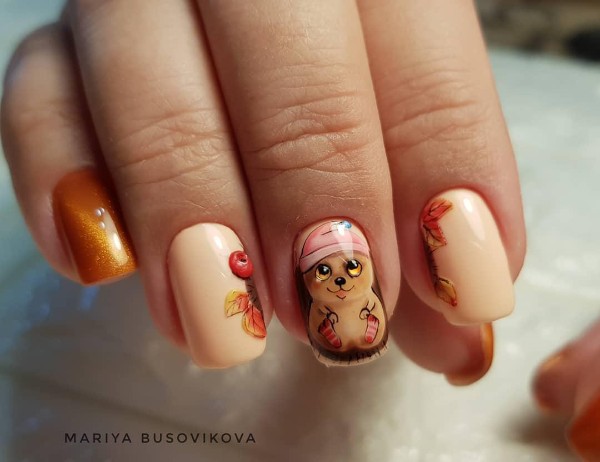 green nail design with a hedgehog and mushrooms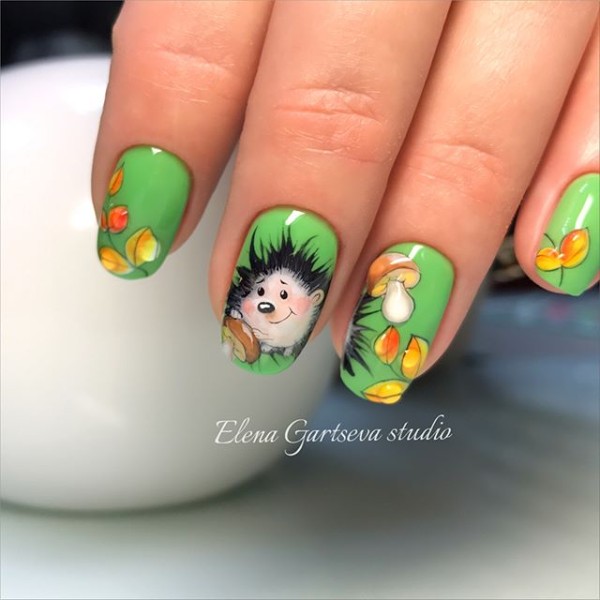 hedgehog and an apple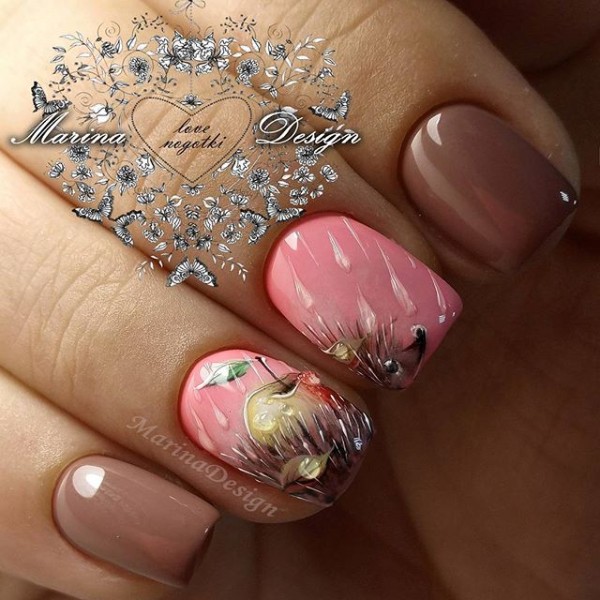 a dog (pug) in a warm hat and with a takeaway coffee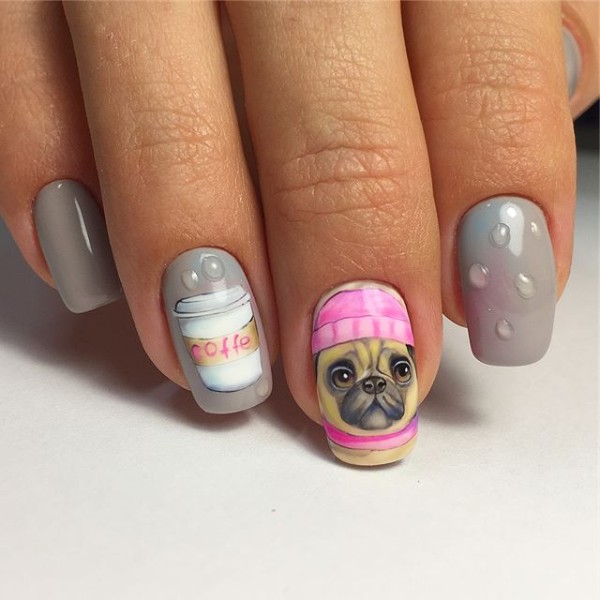 Fall Coffee and Chocolate Nail Designs
white coffee nail design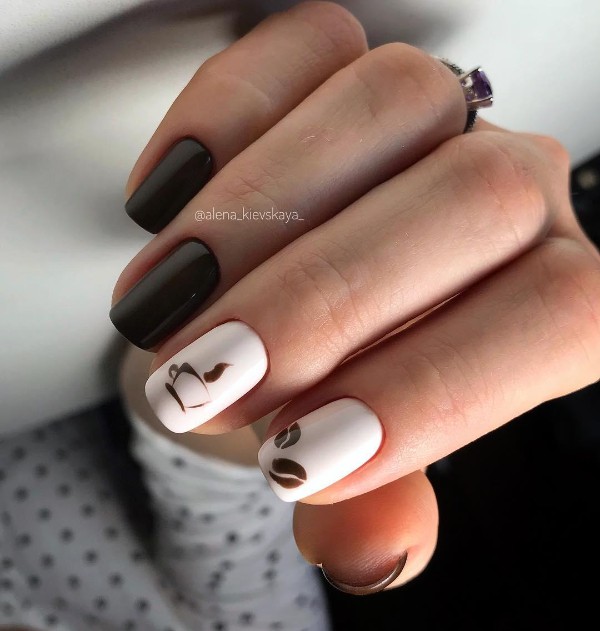 More COFFEE NAILS you will find here.
Fall Wine Glass Nail Arts
mulled wine nails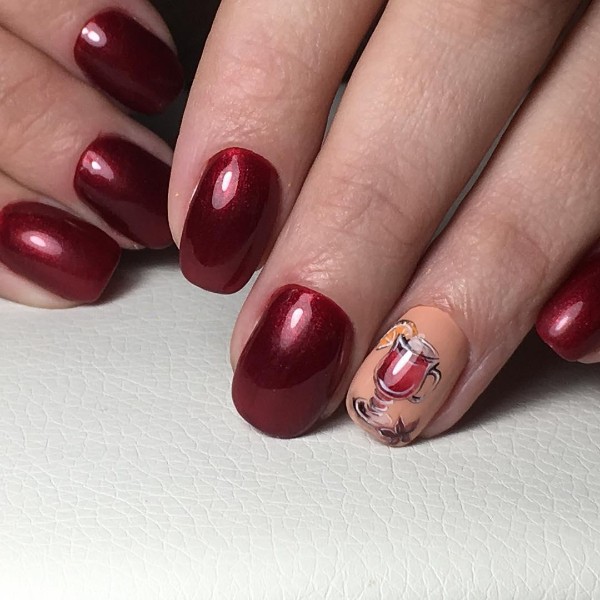 More WINE NAILS you will find here.
Other Autumn Nail Arts, Worth Seeing
with apples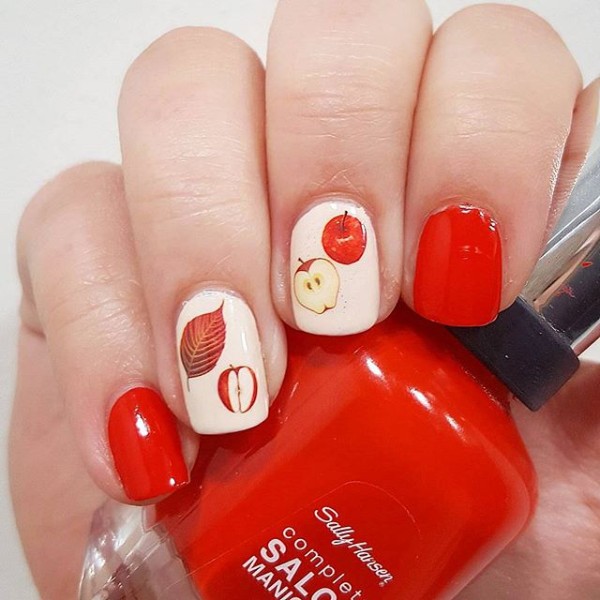 with a dreamcatcher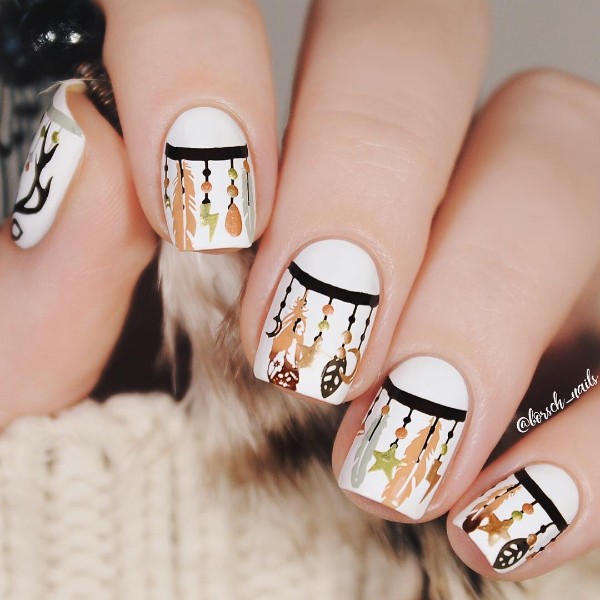 with gold foil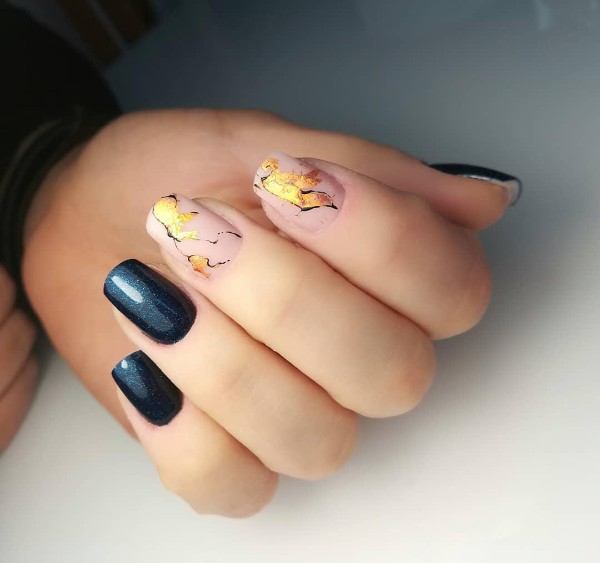 gold foil nail design – version #2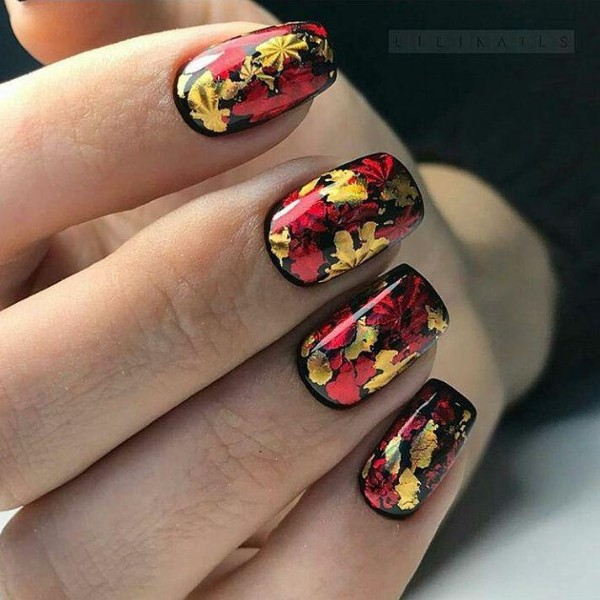 fall nails with Physalis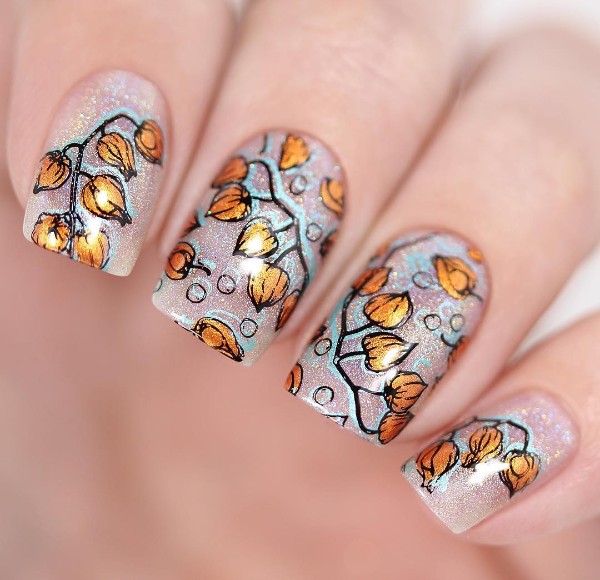 one more confetti nail art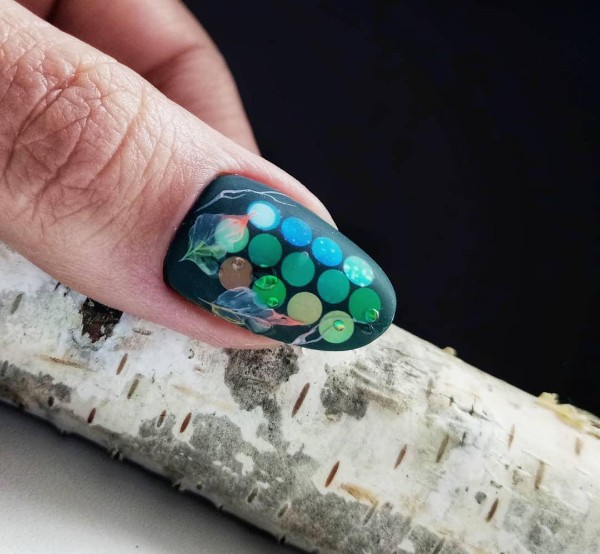 caramel nail polish and a white dandelion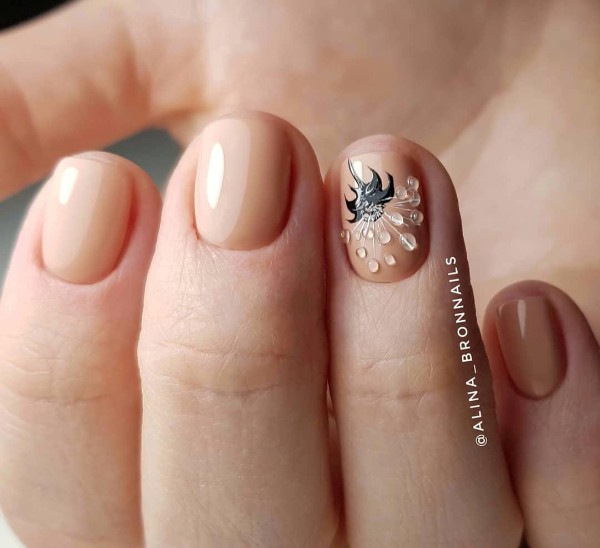 white marble nail design with gold leaves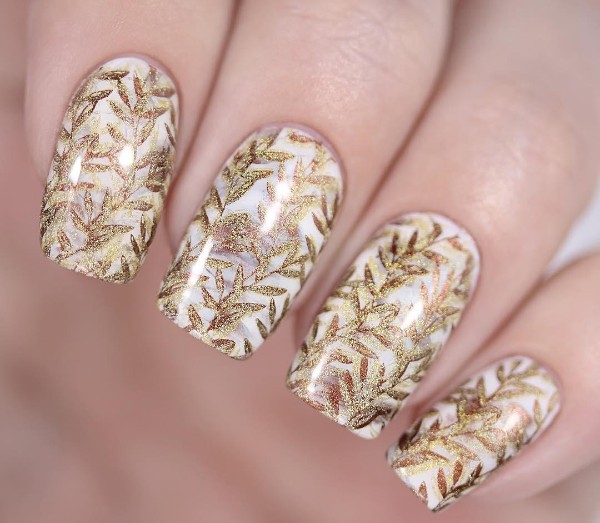 fall nail design with Paris scenery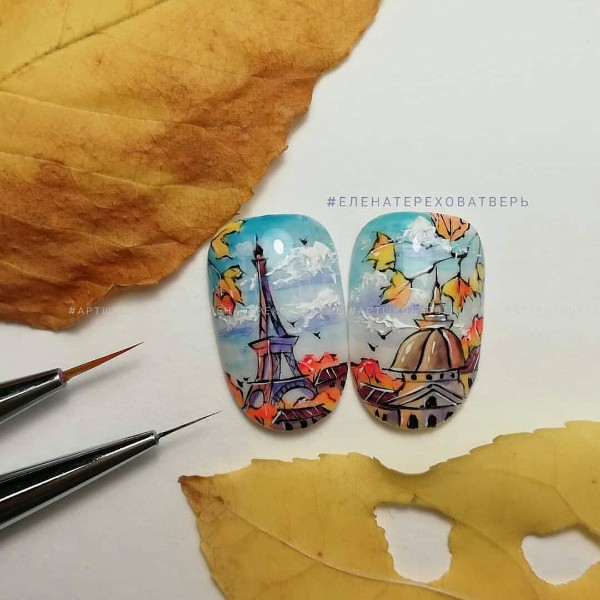 bright orange fall nail design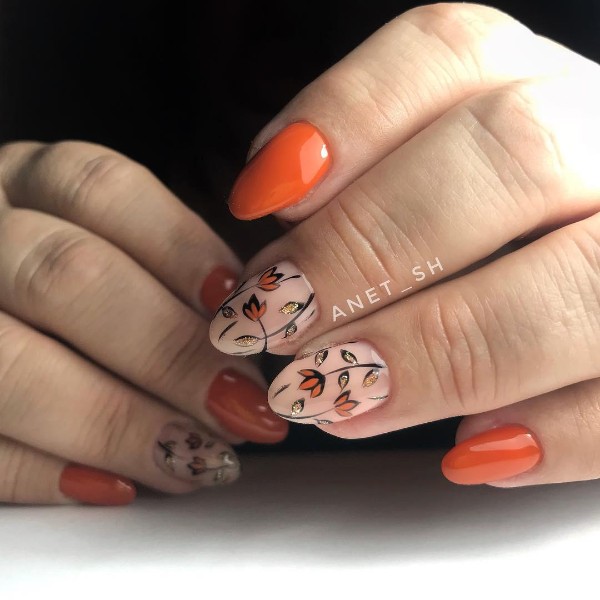 fall animal print on nails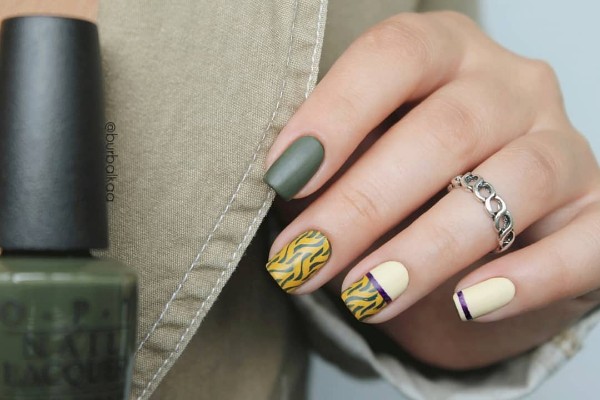 What Nail Polish to Buy: Best Autumn Colors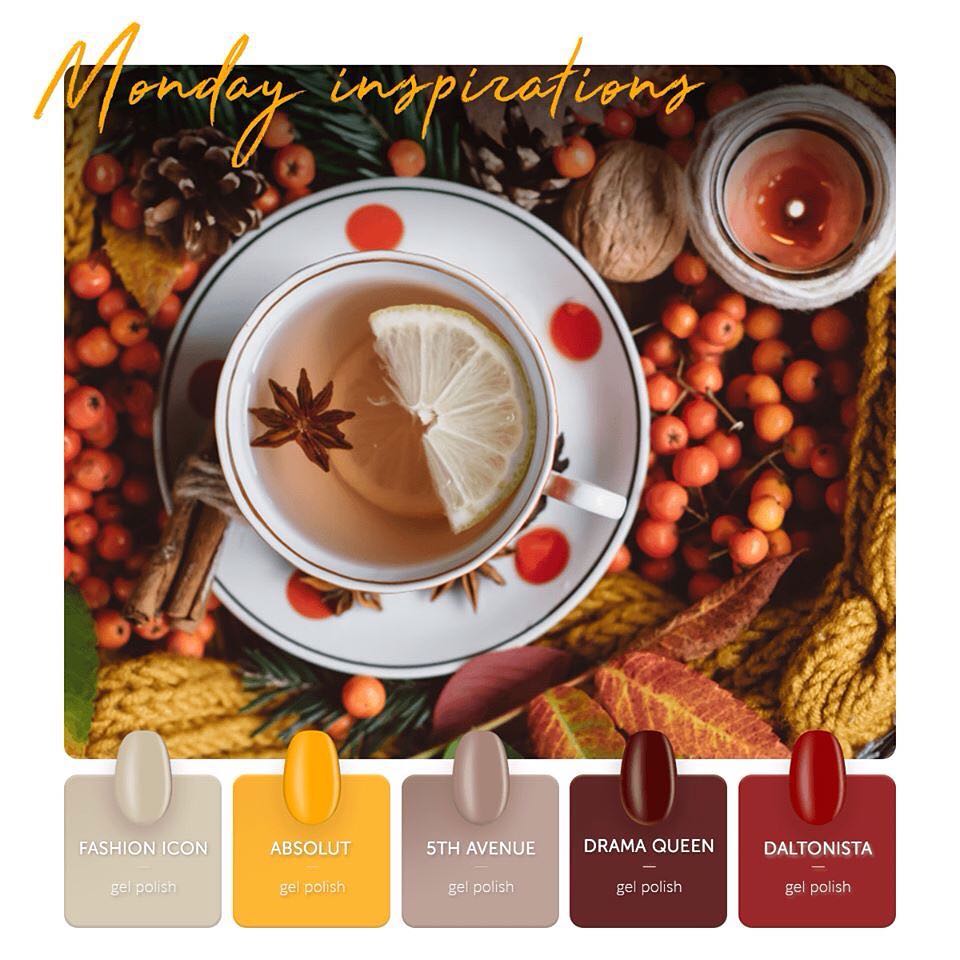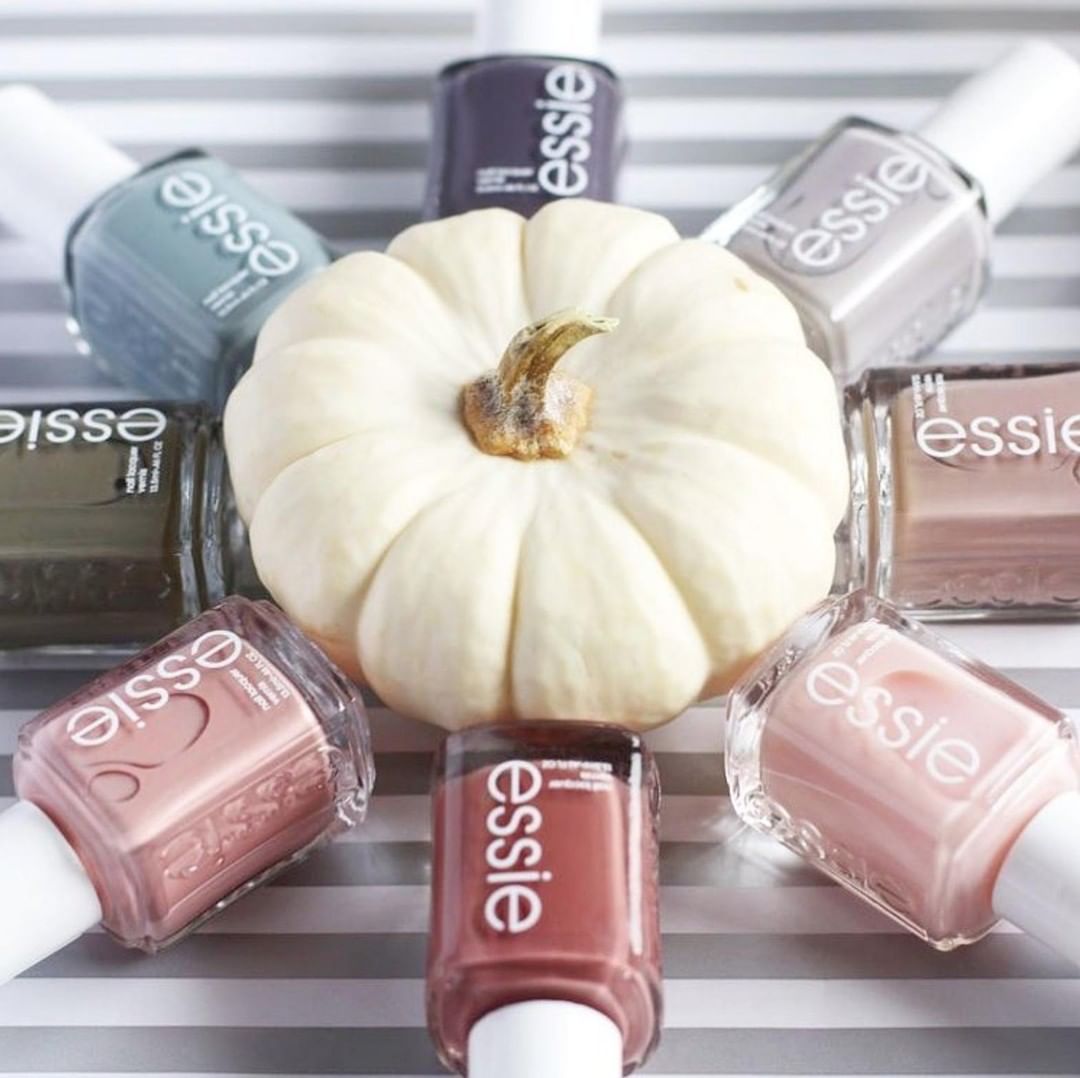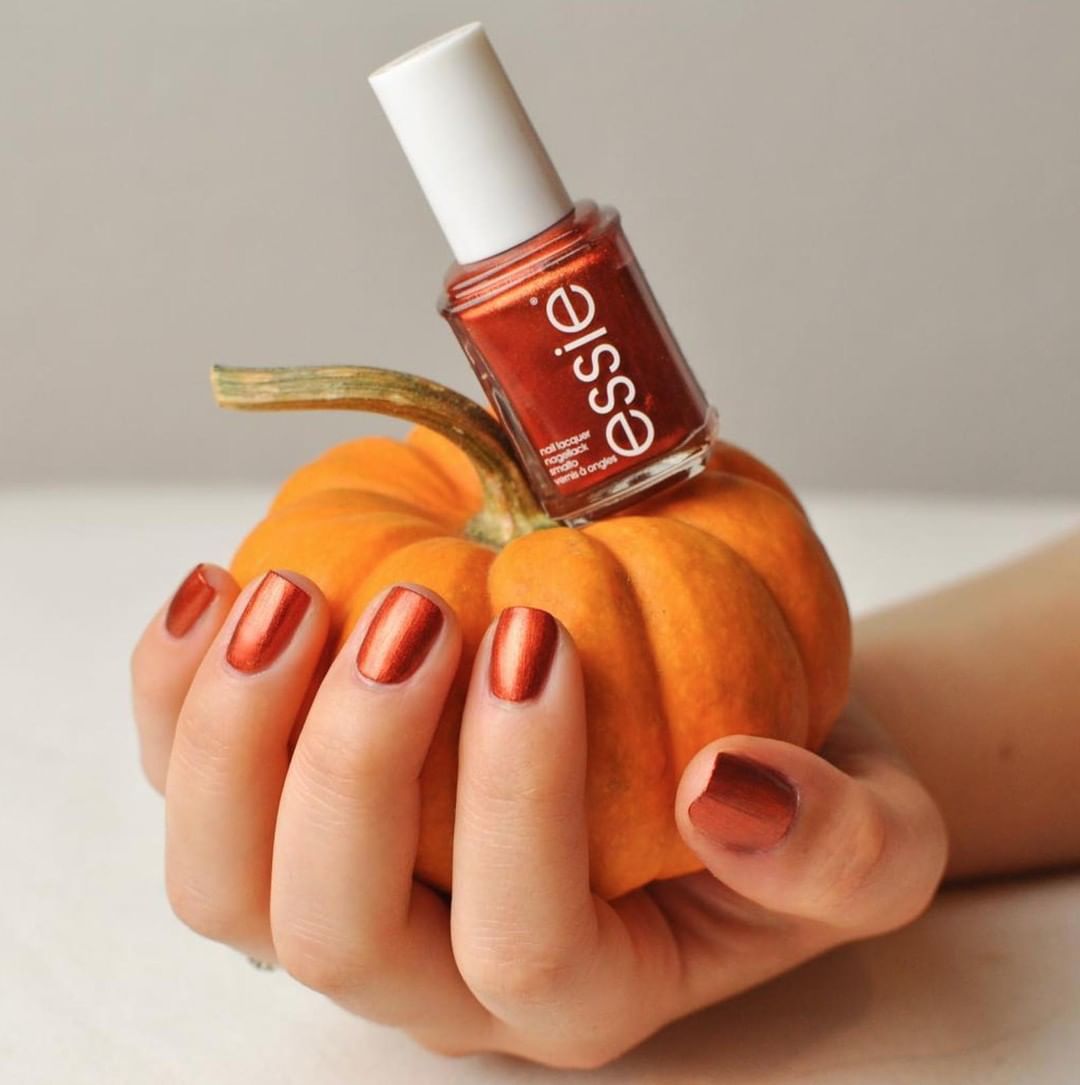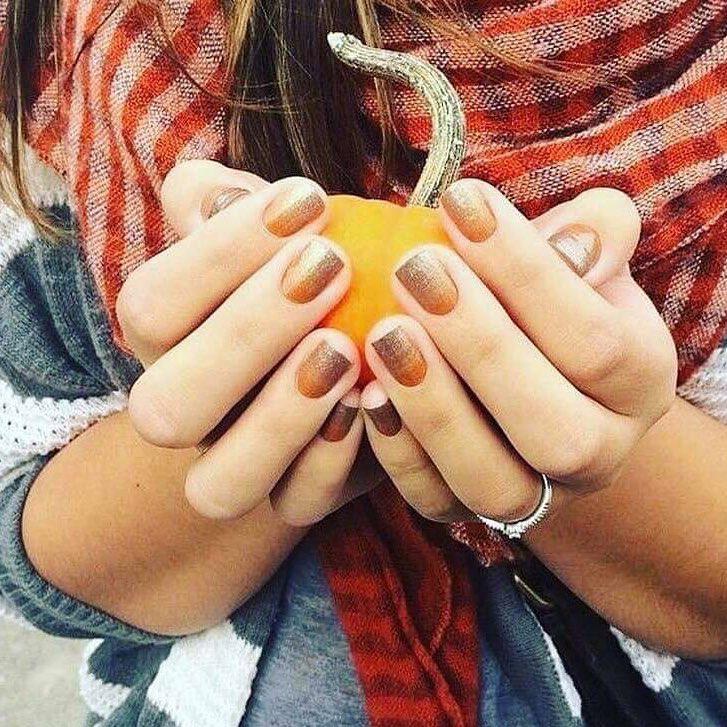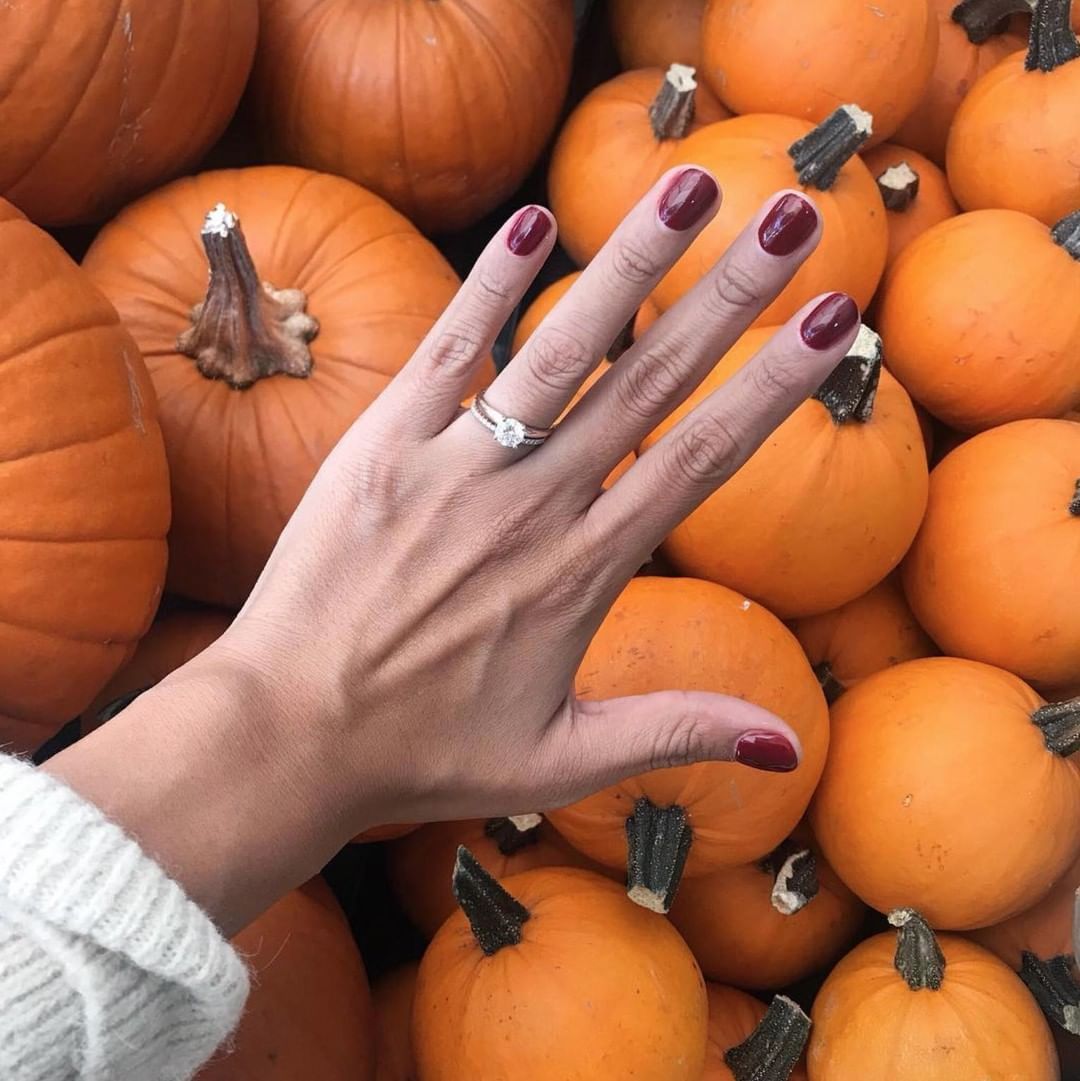 More different fall nail designs and autumn nail arts you will find on our Pinterest boards and on IG account @thenewestnails. Follow us, save the ideas and be inspired by our content. Which fall nail design from the above mentioned would you try?